Behind the scenes on Brit action-comedy Sumotherhood

The follow-up to 2011 goofball gang drama parody Anuvahood, it's taken years of perseverance and the goodwill of the UK's entertainment industry to get Adam Deacon's latest film on screens. And now that he's conquered his demons, he's ready to make us laugh at them.
Thursday 23rd June 2022. Night has fallen, the air is balmy and a scene is unfolding behind the art deco facade of Hackney Town Hall. Blue lights illuminate the action, as a man legs it down an East London street, soon followed by a panting police officer. ​"Oooiiii!" bellows the copper.

The chase, which went on for a grand total of maybe 20 seconds, comes to an end. Both men walk back down to the end of the street where they started, and prepare to do it all over again. ​"Action," shouts Sumotherhood​'s director, co-writer and star, Adam Deacon. Turns out, the key to a great chase scene is to film it in short bursts – over and over again, all through the night.

"My thing was: how can we make this film stand out?" Deacon tells me between takes on a project he's making in the corner of London in which he grew up. ​"Because we don't only want to have drama, we don't only want to have comedy. We need action as well. And so it's important to get the fight sequences perfect."

That pretty much sums up Sumotherhood's mission statement. It's the follow-up to Anuvahood, Deacon's 2011 goofball parody of gritty London-set gang dramas such as Kidulthood and Adulthood (both of which he also starred in), and for which he won the BAFTA Rising Star award (beating fellow nominees Tom Hiddleston, Eddie Redmayne, Chris Hemsworth and Chris O'Dowd).

But the sequel ups the ante, and then ups it some more. It's a film with as many fight scenes and explosions as there are punchlines – and as many eye-popping cameos, from Lethal Bizzle to Jennifer Saunders via multiple, frankly bonkers stars in between. Deacon's aim is to reframe action comedies within a British context, inspired by films such as Rush Hour, Bad Boys and Beverly Hills Cop. And backed by Paramount, who picked up the film's distribution rights after its six-week shoot last year, it has the Hollywood horsepower to help it go the distance.

"I've been doing comedy for a while and this is something that I've always really wanted [to see in the industry]," says Jazzie Zonzolo, Deacon's co-writer and co-star. ​"In the UK, people like to play it very safe – they don't want to try new things, they just want to stick to what works. Adam and I always knew that if we were able to just get the script made," he says of a project they've been working on for the best part of a decade, ​"people are gonna love it, because [that genre] works in America. Hopefully, when this film comes out, I really do think it's going to open up doors for [British movies like this]."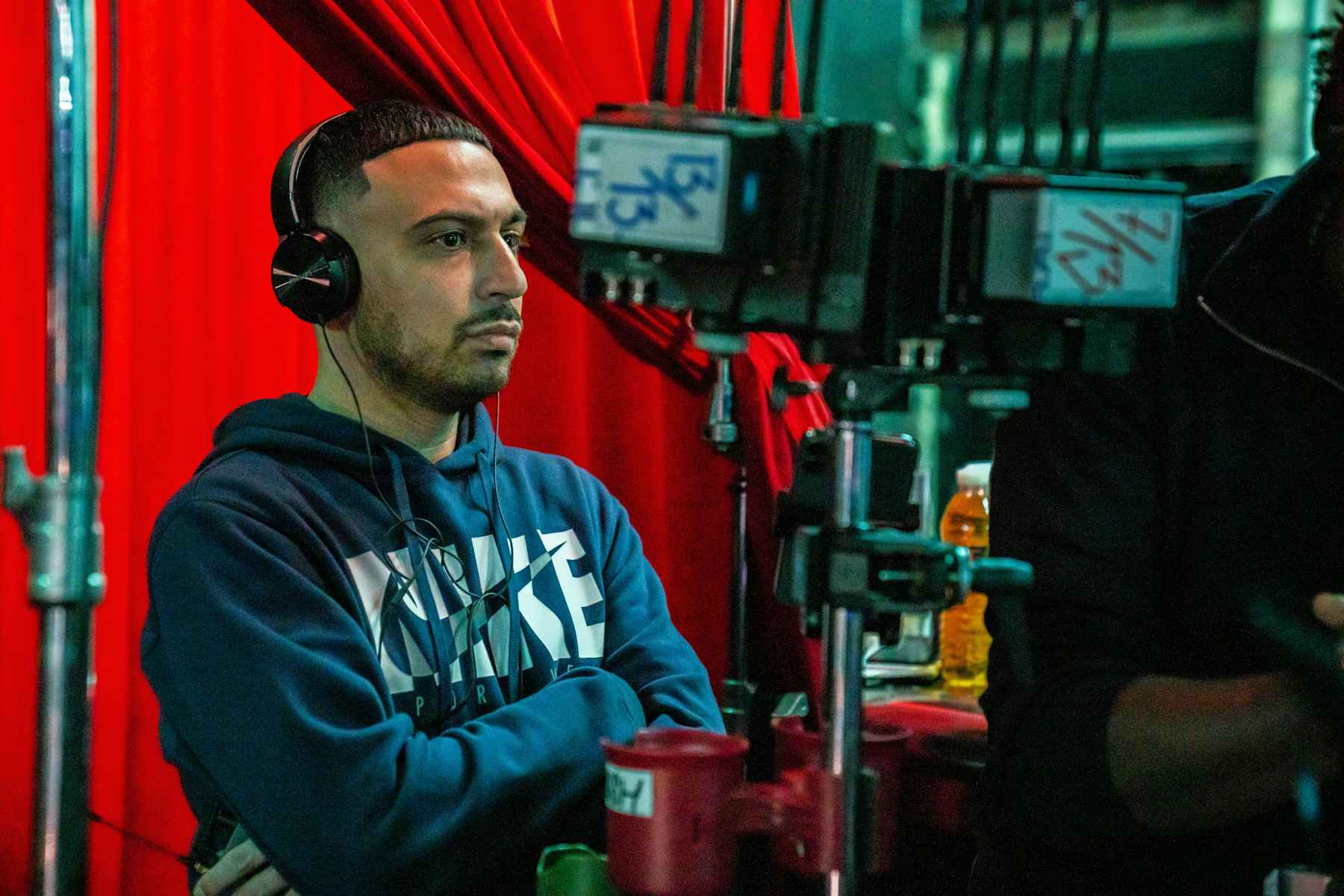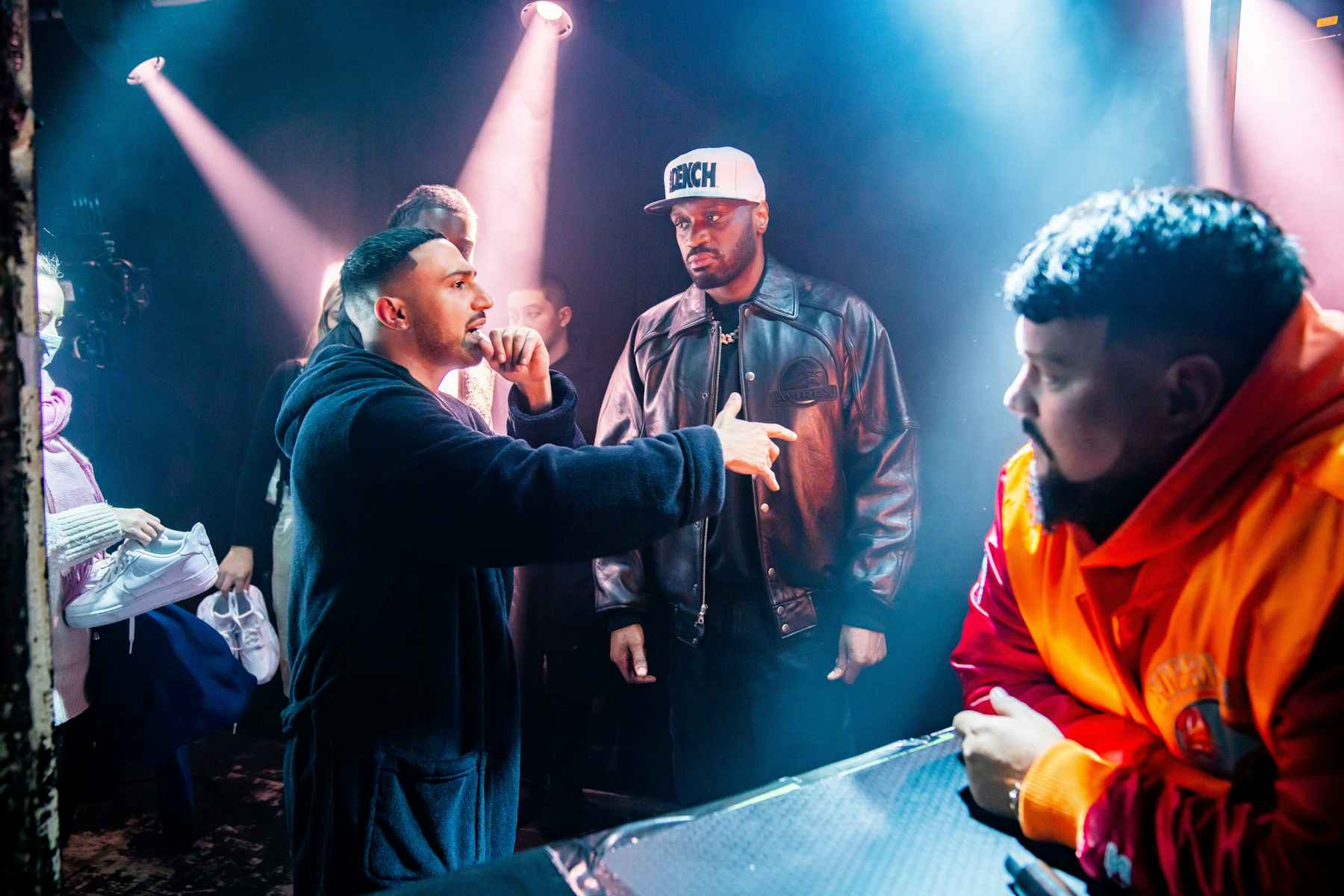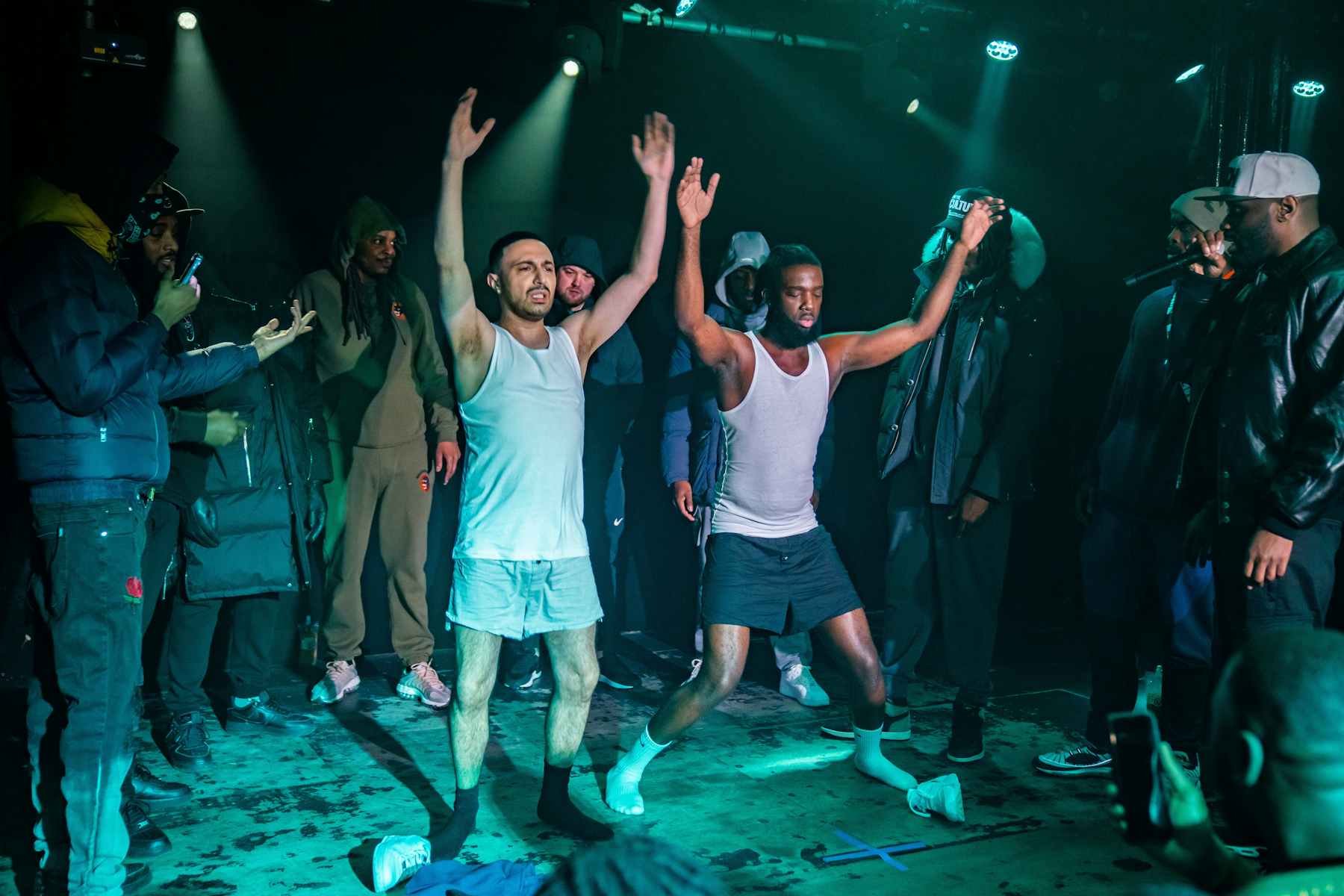 The film follows Riko (Deacon) and Kane (Zonzolo), two unlikely roadmen who need to come up with 15 grand, stat, to pay off debts. Their initial plan to shake down Lethal Bizzle in a club's toilets goes wrong in a particularly humiliating style. But after a similarly disastrous bank robbery scene featuring Corbyn (yes, really), a misunderstanding turns them into the most respected gangsters in their postcode. Which makes the scariest gangster in their postcode want them on his team. Trouble is, these two can't even complete a simple task without getting distracted – especially when it comes to women.

So, there's high stakes, high drama and high star power. Earlier in the day of my visit to the set last summer, the film's production had caused a different kind of commotion in the Borough of Hackney, with hordes of schoolchildren clamouring to get a glimpse of one of those many celeb cameos. Because not only did Deacon and Zonzolo convince Corbyn to get involved in a bank robbery, they also managed to get Ed Sheeran to take on the role of ​"Crack ​'Ed", dressing him up in a tattered old parka and making him pretend to shit in a bush.

So how did Deacon get pop's golden boy to, well, crap all over his squeaky clean reputation?
"Ed was a massive supporter of Anuvahood. And he said how all of his [film] parts have been him playing himself. We just wanted to change that up and get Ed Sheeran acting," the director explains when we catch up again, 16 months later. ​"We were just seeing how far we could push it. He was up for a laugh, so I got a bit cheeky and said: ​'Look, do you mind doing stuff like that?' And he just went for it."

And so, apparently, did the rest of the British entertainment industry, with the likes of Megaman, Denise van Outen and Tamzin Outhwaite stepping up for brilliant bit parts. Together with Corbyn and Sheeran, it's an unlikely lineup of talent, but they were all united in their support of Deacon, because the journey to getting Sumotherhood on screen was more fraught than most.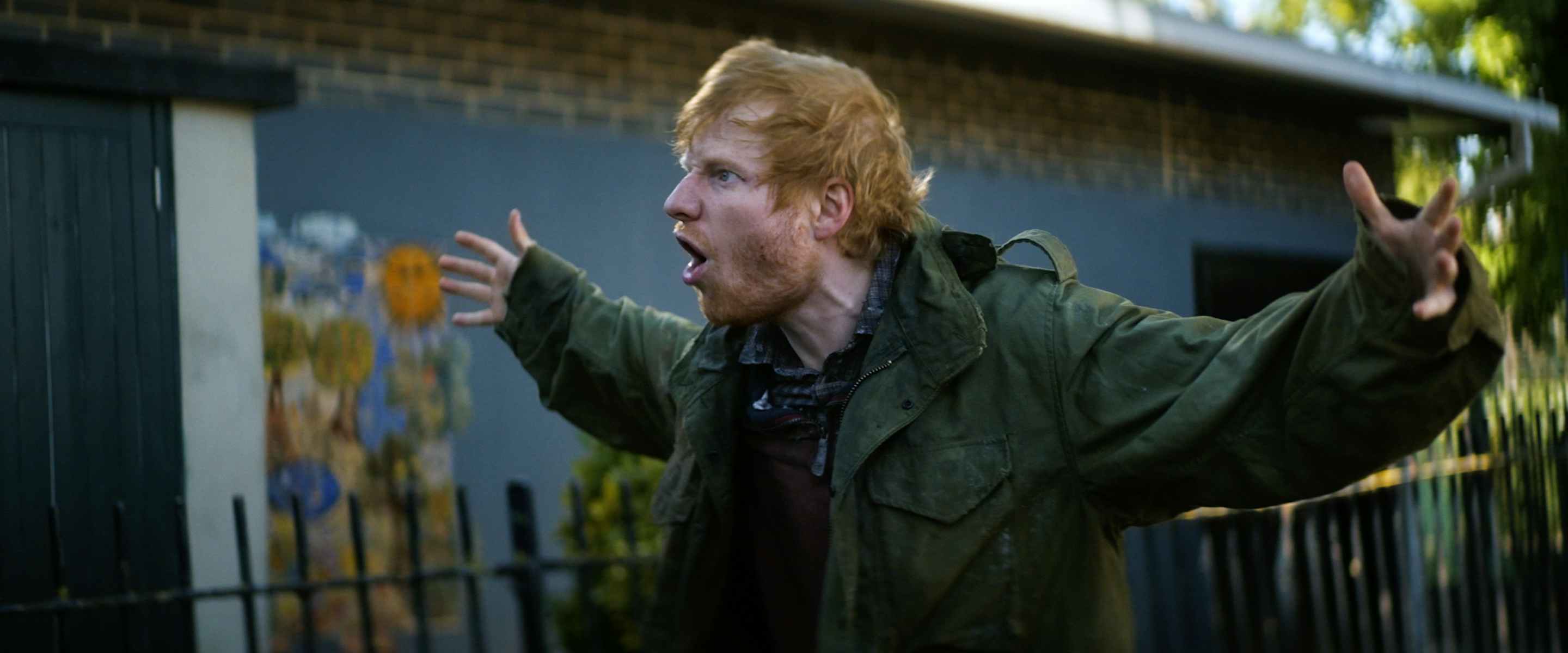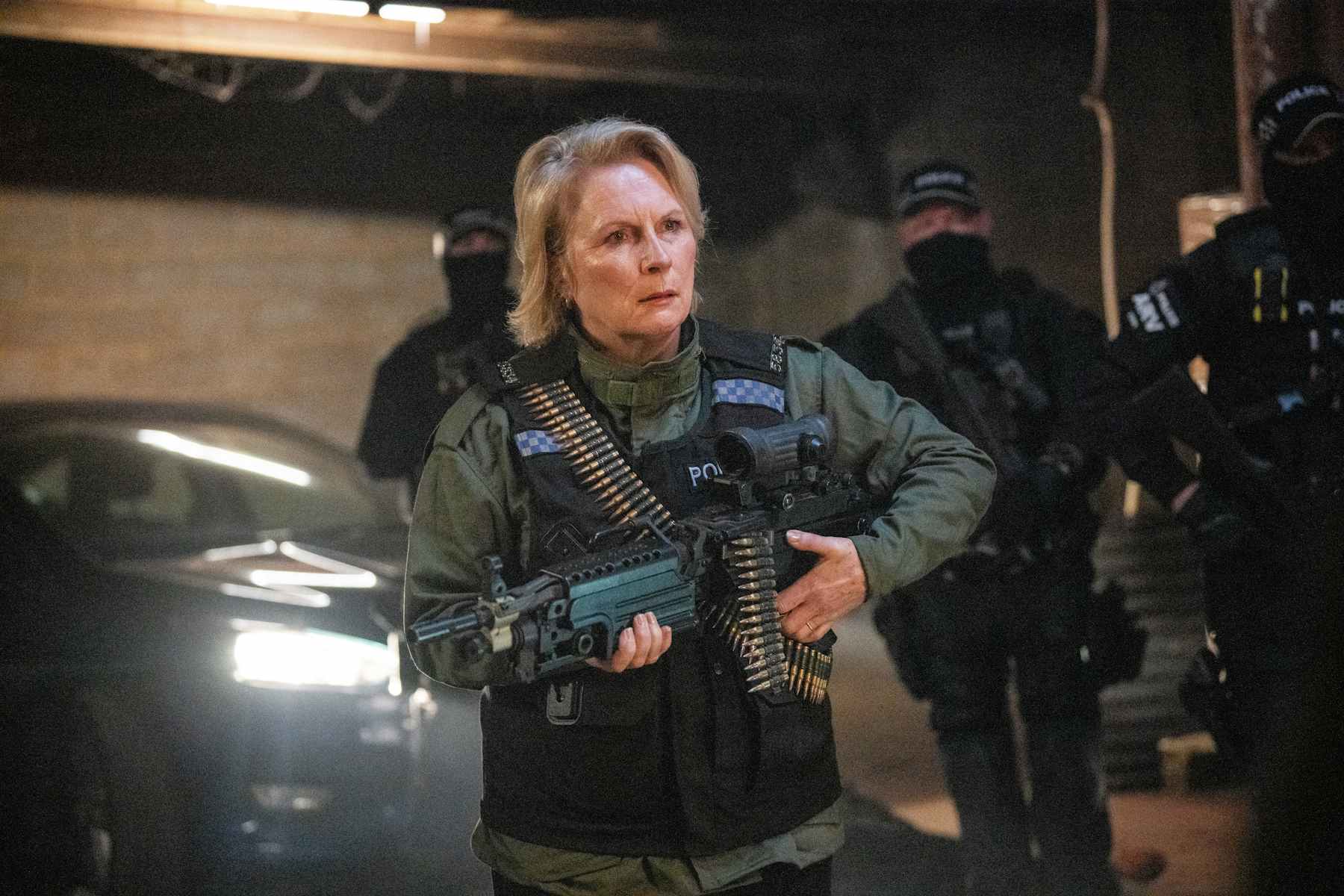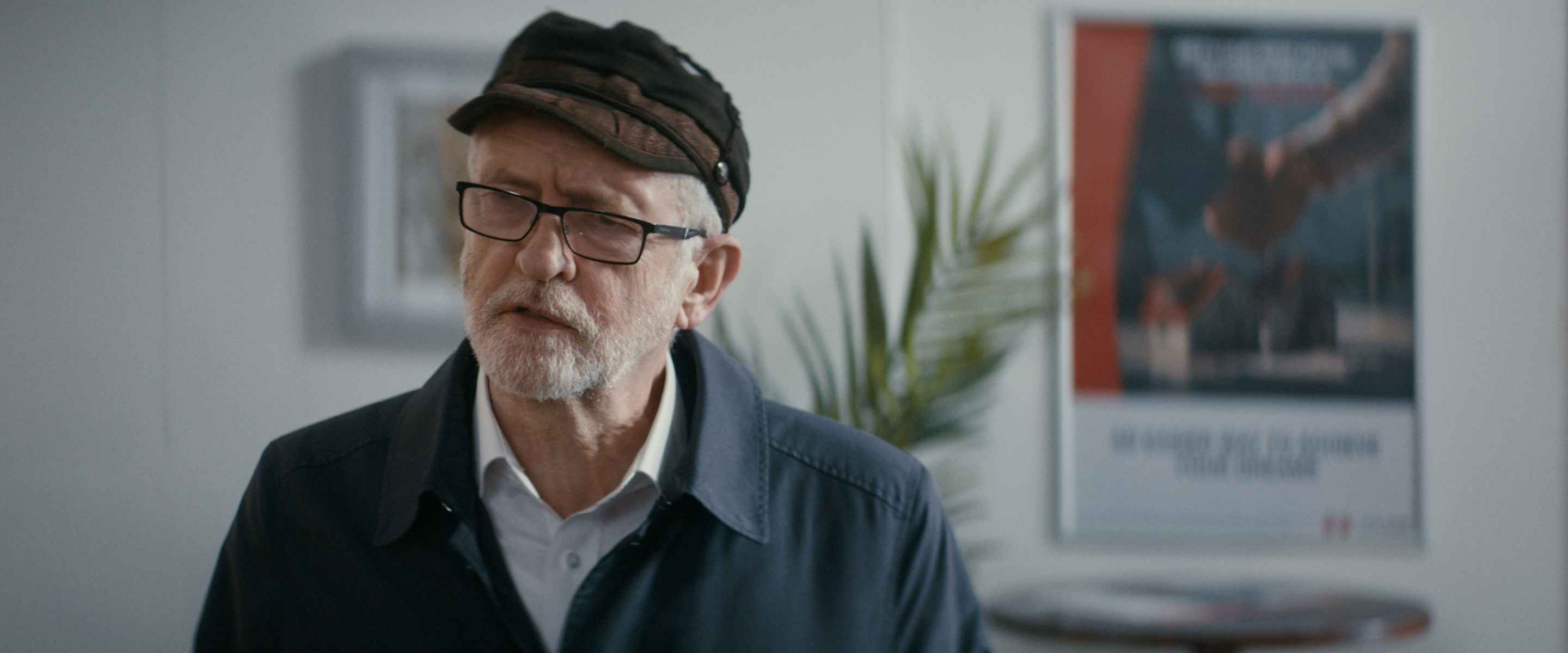 He and Zonzolo began writing the film in 2015. But around the same time, Deacon's personal life was spiralling out of control. He was already in a highly publicised feud with Noel Clarke – his director in Kidulthood (2006) and Adulthood (2008) – accusing him of bullying and sabotaging his career. But when Clarke took Deacon to court and he was found guilty of harassment, it left a stain on his reputation.

Also diagnosed with bipolar, things worsened considerably for Deacon a year later when he was arrested and sectioned, after mistaking a neighbour for a trespasser and threatening them with what was described in the tabloids as a machete (Deacon later clarified that it was a blunt-edge sword that had been bought as an art piece). He was eventually found not-guilty on account of being mentally ill.

It's for this reason that mental health is foregrounded in Sumotherhood​'s plot, with Deacon's Riko also struggling with bipolar disorder.

"It was really important to me to talk about mental health in the film, so that people can understand that, yes, someone can be ill for a while, but they can get better and they can achieve things that they never thought possible," explains Deacon. ​"People don't have to be scared of anyone that has suffered from bad mental health.

"When I went through my own troubles, a lot of it was in the newspapers and I didn't feel in control at all," the 40-year-old continues. ​"I felt like the only way I could really deal with it being so public was to basically have aspects of Riko's life that are similar to mine. It was really to break the stigma and say: ​'Look, if I can make light of this and have a laugh at some of the scary things you've read about, you should be able to see the light as well.'"

This element of both self-awareness and raising awareness particularly resonated with Deacon's closest collaborators on Sumotherhood.

"One of the reasons I instantly connected with Adam is the journey that he's been on," says Finn Bruce, the film's producer. ​"Seeing his lived experience, having had a breakdown, and so passionately championing the fact that you can come back from that, turn your life around, address the mistakes that you've made – and make a success of yourself and not let mental health define you.

"That had been an issue for Adam in the financing [of Sumotherhood], there was a stigma attached to him," he acknowledges. ​"For those initial years, it was incredibly difficult for Adam." But eventually, sympathetic financing partners were found, and ​"we were incredibly lucky that [those] execs brought a large amount of the private equity to the table."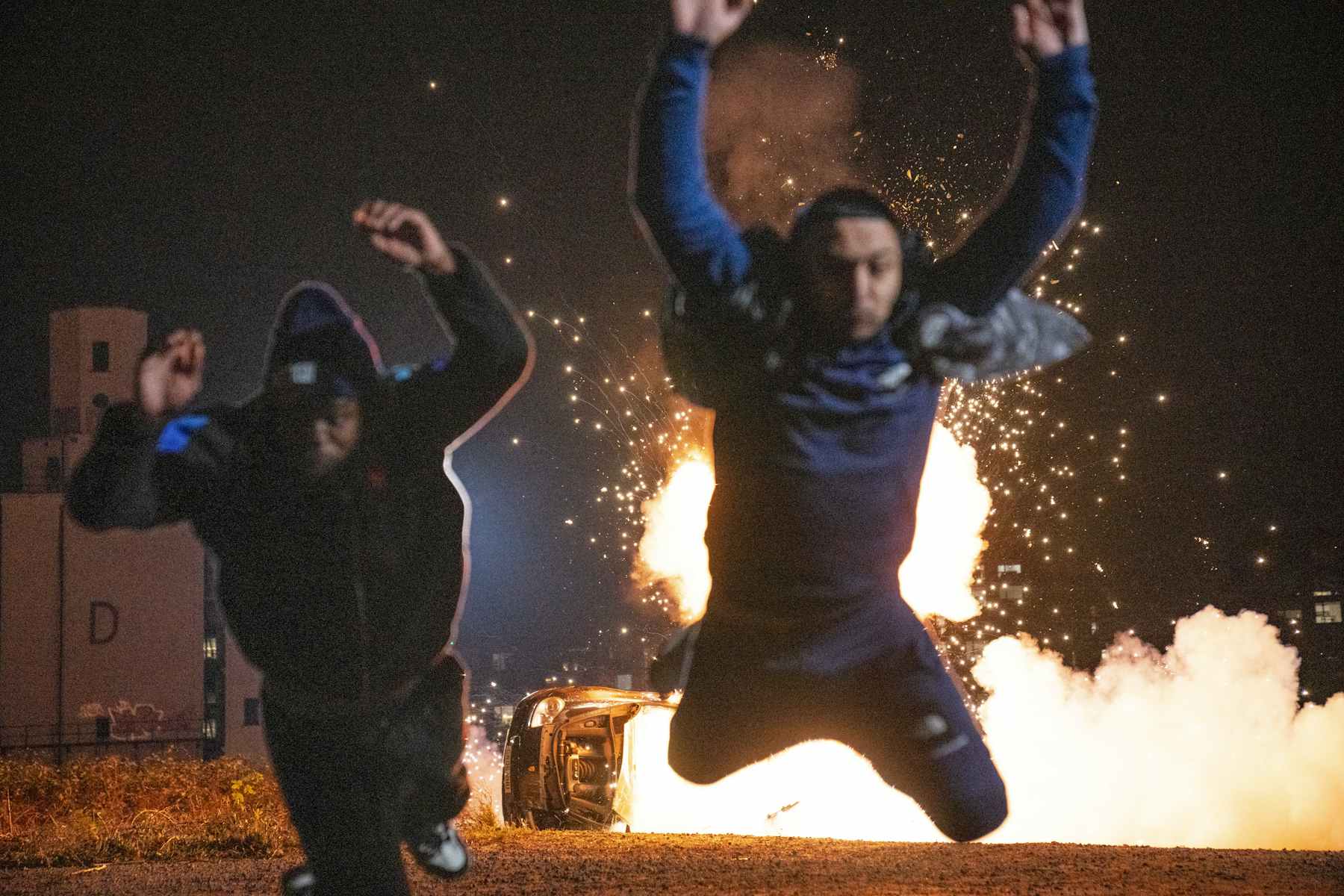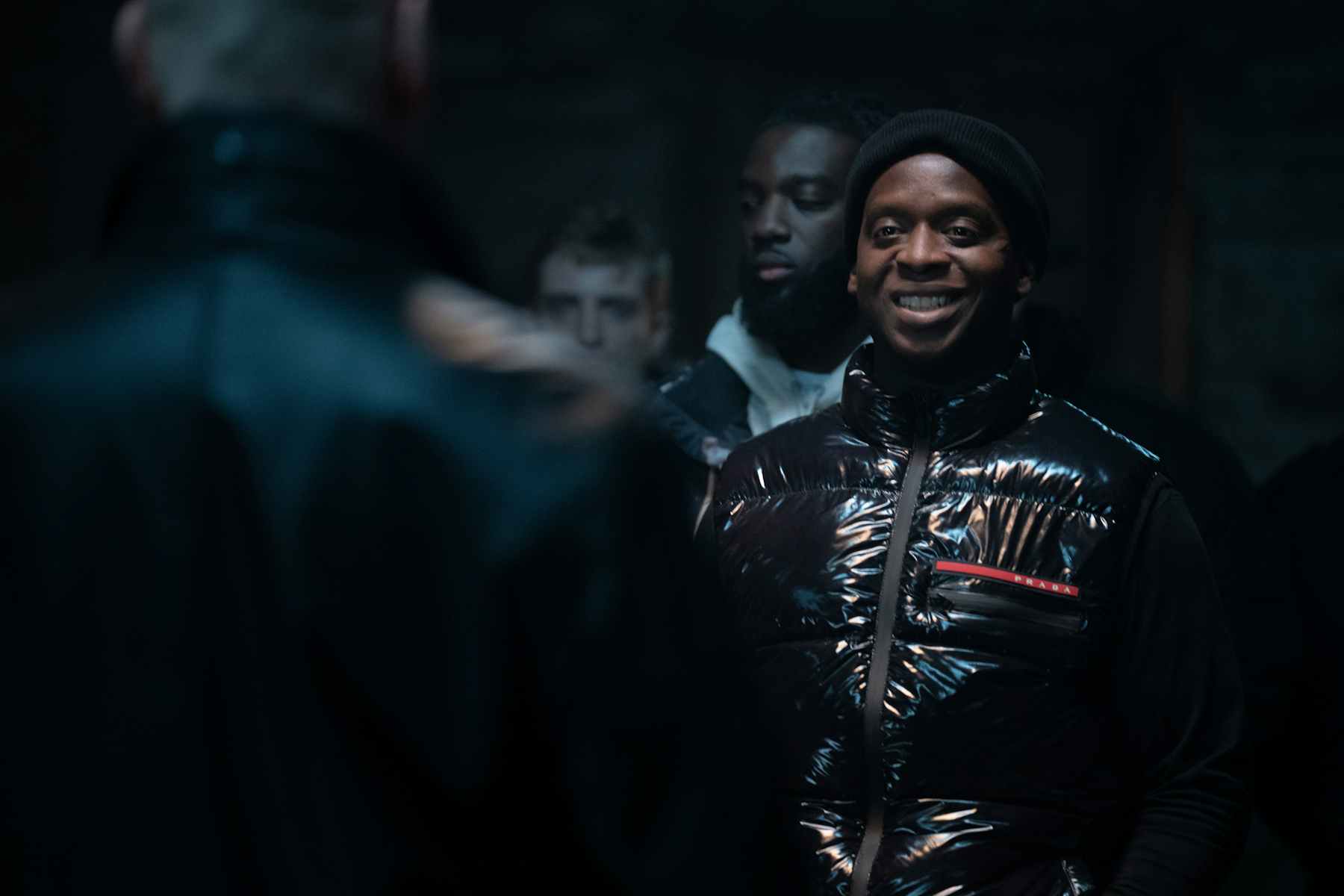 The team were still working on a tight budget, though, sacrificing standard aspects of a film production such as actors' trailers to ensure there was enough cash to splurge on blockbuster action sequences.

"The scariest challenge for me in my career so far was being faced with a script that has car chases, car explosions, fight sequences," says Bruce. ​"It was a real challenge to have all of those elements and a budget which, in the grand scheme of things, is a shoestring."

But for many people in the film, that's what made working on Sumotherhood special.

"It was very, very rough and ready, but that was part of what made it memorable," says Kobna Holdbrook-Smith, who plays the toughest gangster in town, Shotti. As an experienced actor known for his stage performances in Hamlet, Tina: The Tina Turner Musical and, most recently, The Effect at the National Theatre, as well as on-screen roles in everything from His Dark Materials to the upcoming Wonka film, suffice to say that this gag-a-minute comedy is a bit of a departure for Holdbrook-Smith. But, as he points out, Shotti is one of the few characters in the film who doesn't have any punchlines.

"I must be the only Black actor who wants to play a criminal," he says, laughing. ​"I like being bad guys – I played [abusive husband of Tina] Ike Turner, and my character in The Effect isn't especially nice. So playing someone who's very London, very dangerous and violent was really attractive to me. There's a lot to find out and burrow into and play with."

To help shape Shotti, Holdbrook-Smith researched the notorious East London gangster Fox, analysed videos posted by @londonstreetlegends on Instagram and watched episodes of Buried, a Channel 4 prison drama that cast real inmates as supporting actors. ​"They move differently, look around the room differently, they've got a different, slightly aggy-er energy," he says. ​"I just watched these people like: ​'What do they look like when they're relaxed? What do they look like when they're laughing?'"

Naturally, the costume design also went a long way to help Holdbrook-Smith get into character, with a rolled up balaclava permanently on his head and an iced-out chain around his neck.

"With Kobna's outfit, it was about understanding the roadman, with that artillery and armour on the bodysuits and gilets," says costume designer Mekel Bailey, who collaborated closely with each actor on their outfits. ​"We had to get the chain made multiple times to understand how it works on camera. Is it too shiny? Too gold? Too dull? His character was quite fun because we were going back and forth on the little things, like the labels of brands he was wearing."

This back-and-forth process was particularly fun, says Bailey, when working with model Leomie Anderson, who stars in her first film role as Riko's love interest Tamara. ​"She's got a huge fashion background and she also has a brand, LAPP, so she was very collaborative, making sure that she felt comfortable and everything was right for the character."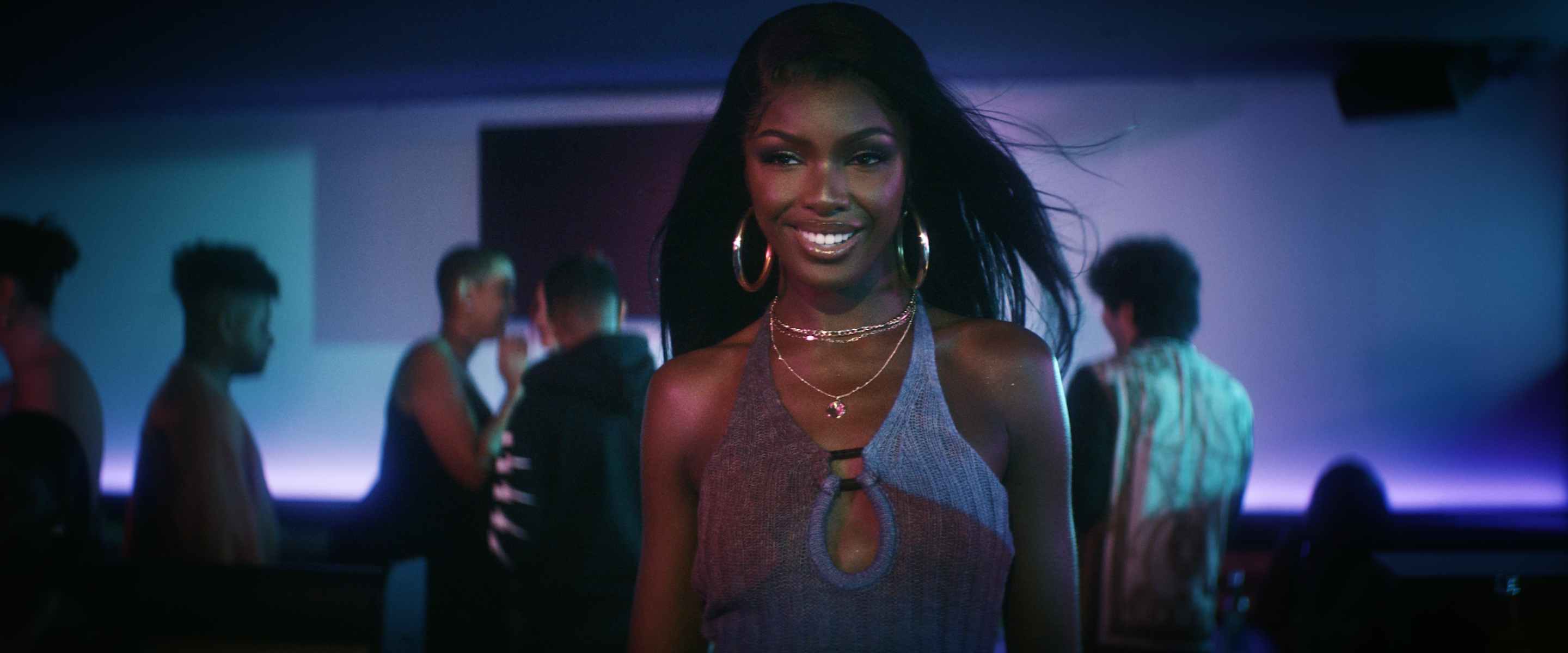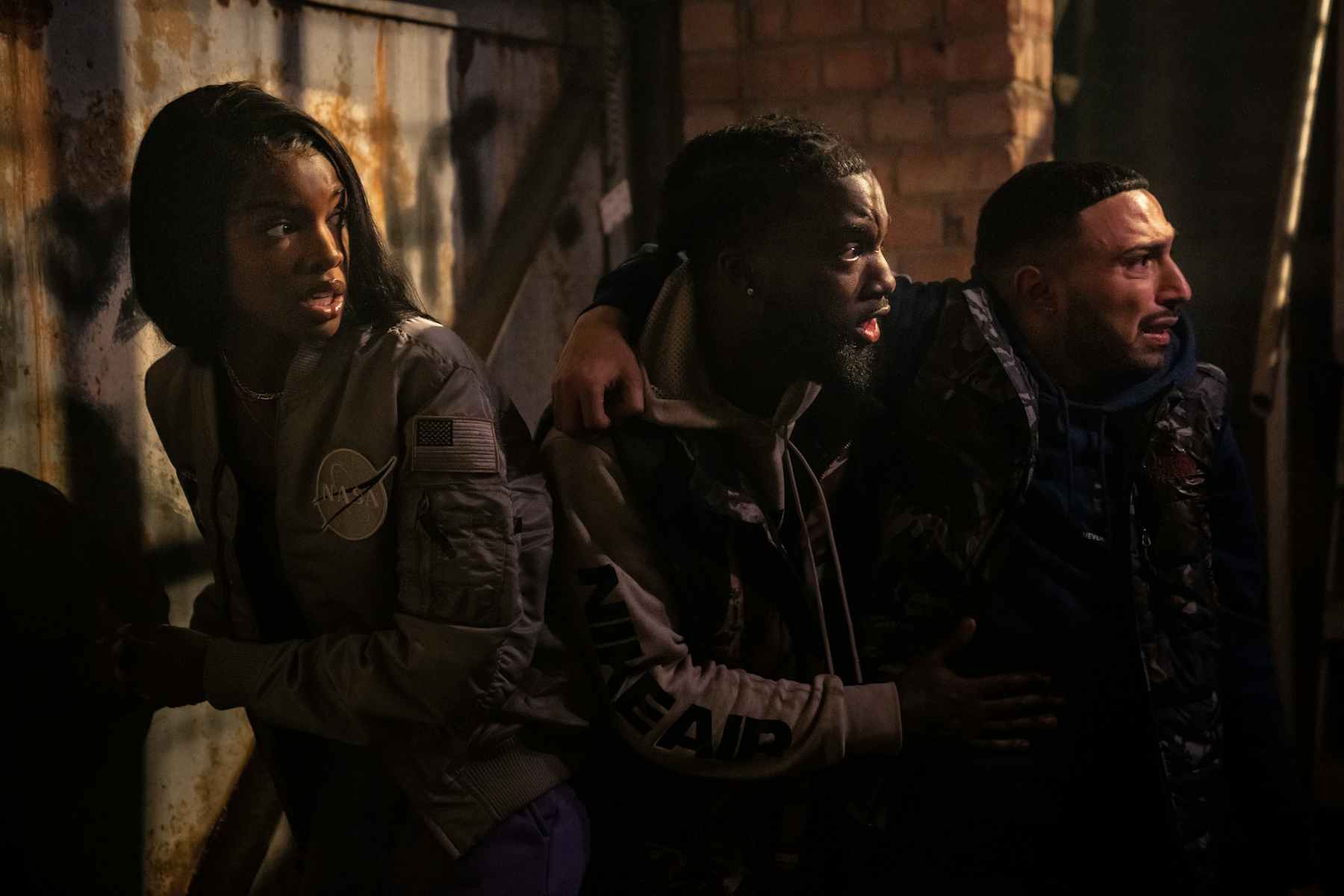 How did Anderson find her first foray into cinema? ​"The film industry is always something I've been interested in, so when this opportunity came about I wanted to do it to the best of my ability," the 30-year-old South Londoner tells me. ​"I just hope that my role is believable and that I didn't ruin the whole film!"

For Anderson, working on Sumotherhood felt particularly special, having first watched Anuvahood with her friends growing up.

"I remember there was a time when everyone was like: ​'I wonder if there's ever going to be a sequel?' And now it's like: ​'Oh my gosh, I'm gonna be in it!'" she says. ​"The film is like an ode to London culture. There are serious elements to living in London, but we take it all in our stride and with good humour. London has so much seriousness going on, but the energy is always just like: ​'Let's keep it cracking.' I feel like the movie just embodies being young, British, Black and trying to have fun, no matter what is happening."

It helps that the film's soundtrack also reflects the sounds of the city. That's thanks to music supervisors Ottilia Kjulsten, Arnold Hattingh and Dave Bass.

"Everything started with It Ain't Safe by Skepta," says Hattingh. ​"That was the first tune we got licensed and that set the tone for everything. Because that meant, when we were talking to other artists about the film, we could say: ​'Well, look, Skepta loves it…'"

The music team started with a list of songs that Deacon and Zonzolo wanted in their film, but everyone was also keen to introduce emerging artists into the mix, to ensure the soundtrack authentically portrayed London's thriving diverse music scene. As Bass puts it, this meant ​"an opportunity to get some more grassroots artists in the film, like Riko Dan, PAV4N and PENGSHUi, an amazing punk rap band".

"That was an interesting cue as well," interjects Kjulsten, ​"because it was for a fight scene and Adam initially wanted Ace of Spades by Motörhead. It needed that intensity. But because it's like this [old] metal band, it didn't really fit into the picture. I think that was a challenge for both Jazzie and Adam, [so it was great] that we could come in and [introduce] punk, a genre that maybe they don't listen to that much."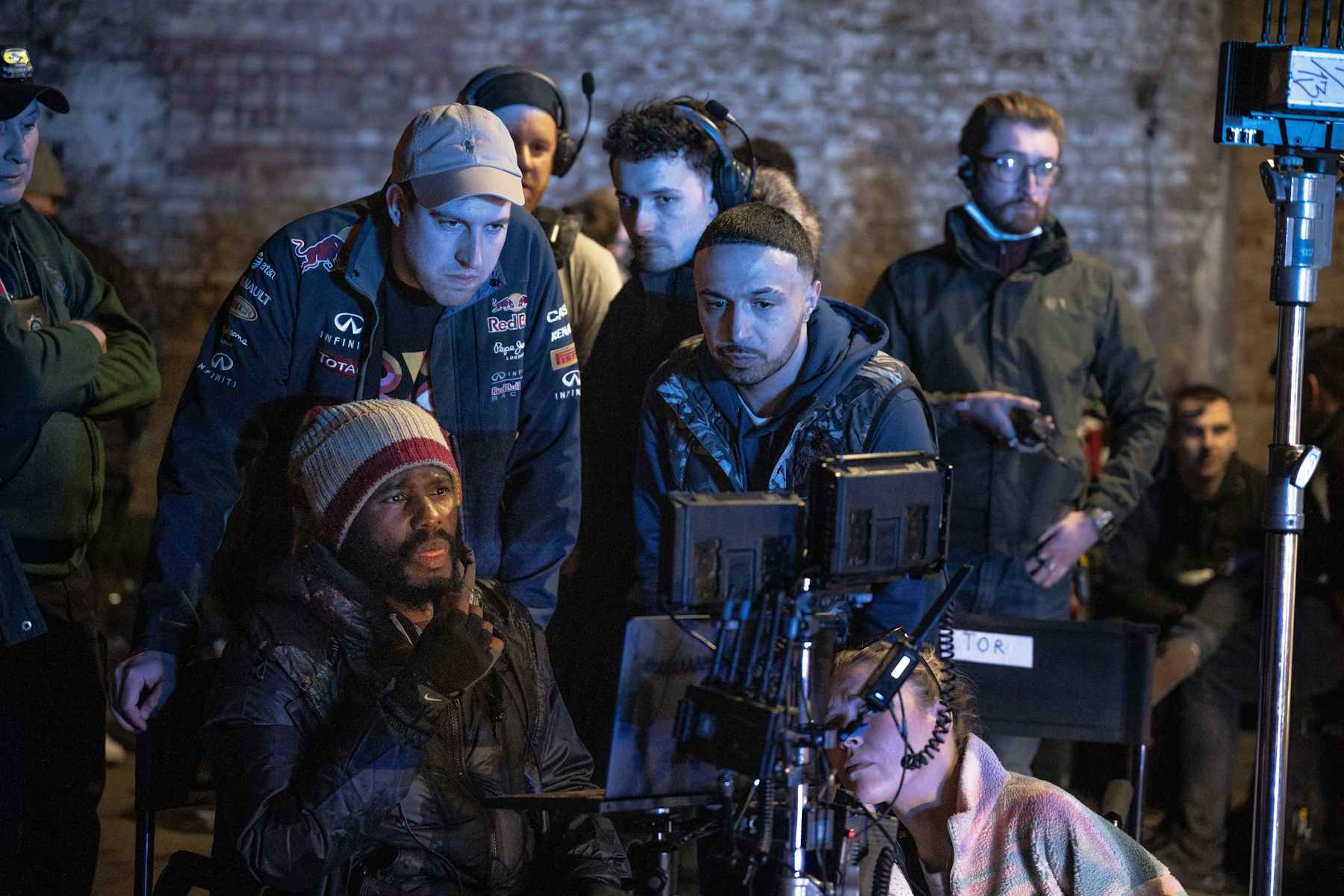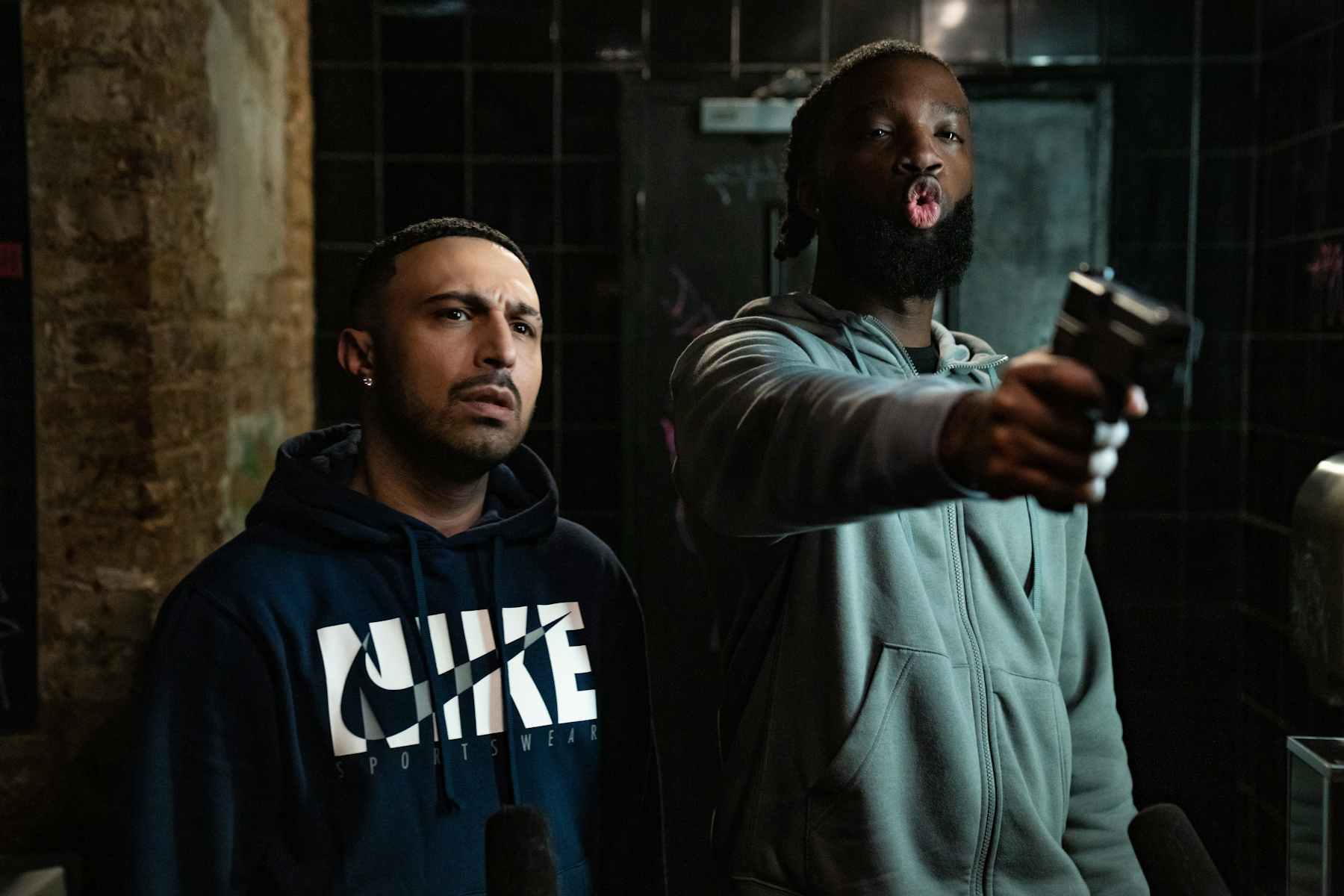 Sumotherhood, then, is not only a labour of love, a feat of perseverance, a laugh-out-loud take on mental health, and a love letter to London. It's also an eight-years-in-the-making project of collaboration, with people from all corners of the film, music, fashion and entertainment industries rallying round to help Deacon bring his new vision for British comedy to life.

"The British filmmaking community is obsessed with grit," notes Holdbrook-Smith. ​"Everything that is rewarded and supported always has, like, spousal abuse or dead children or something. It's always deep and dark. If there's the slightest sense of humour, celebration or anything other than that, it's seen as whimsical and it's sort of brushed off." So, for him, working on Sumotherhood has been particularly gratifying because it's ​"a film that my mates and I would enjoy watching. It's not like doing a play at the National or whatever. This is for the culture, if you will."

And what about Adam Deacon? How does he feel as he emerges from the other side of mental health struggles and controversy, victorious in not only getting Sumotherhood made with an all-star cast, but also having it distributed by a major studio?

"It feels surreal, amazing," he says, ecstatically grinning from ear to ear. ​"I remember having my birthday on set on a day when we were doing a lot of stunt work and blowing up things. I was just sitting there, feeling so blessed."

Deacon pauses for a moment. ​"I remember thinking: ​'You've got to this point. The future is going to be good.'"

Sumotherhood is in cinemas from 13th October


More like this