This photobook celebrates the lost magic of Benidorm

In Benidorm Away, photographer Oli Jackson brings Rochdale charm to the Spanish seaside resort with a heady history.

Karaoke, Bucking Broncos and Brits on the piss: Benidorm Away is photographer Oli Jackson​'s new photobook snapshot of the Spanish seaside town, made famous in the ​'80s by hordes of British tourists packing out its beaches in the summer months.
Benidorm Away marks a continuation of Jackson's 01706 photobook series, which documents day-to-day life in his hometown of Rochdale. In this fifth instalment, he captured local Sunday league football team Woolworths F.C. as they let their hair down on a whirlwind trip last June. To make it to Benidorm, Jackson set up a ​"fines pot" system with his friends, which quickly gathered momentum and gave him the funds he needed.
"It's accumulated over the last two years or so," Jackson explains. ​"Fines for the pot could include anything from missing a sitter, being a no-show, putting blackcurrant in Guinness or coming to the pub in a golf polo top. We ended up with about two grand to spend." Jackson was drawn to Benidorm's bright lights, humorous signage and unpredictable night-time atmosphere, sure. But the town's easy-going attitude also reminded him of Rochdale.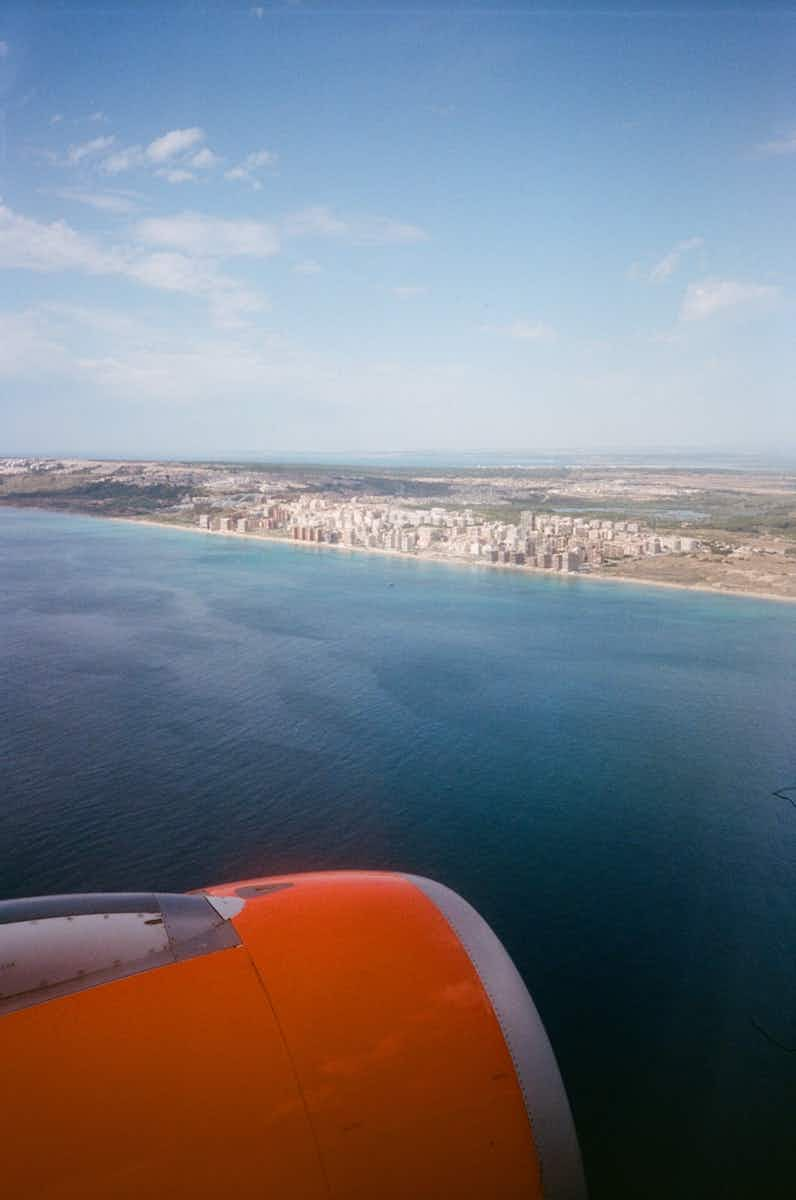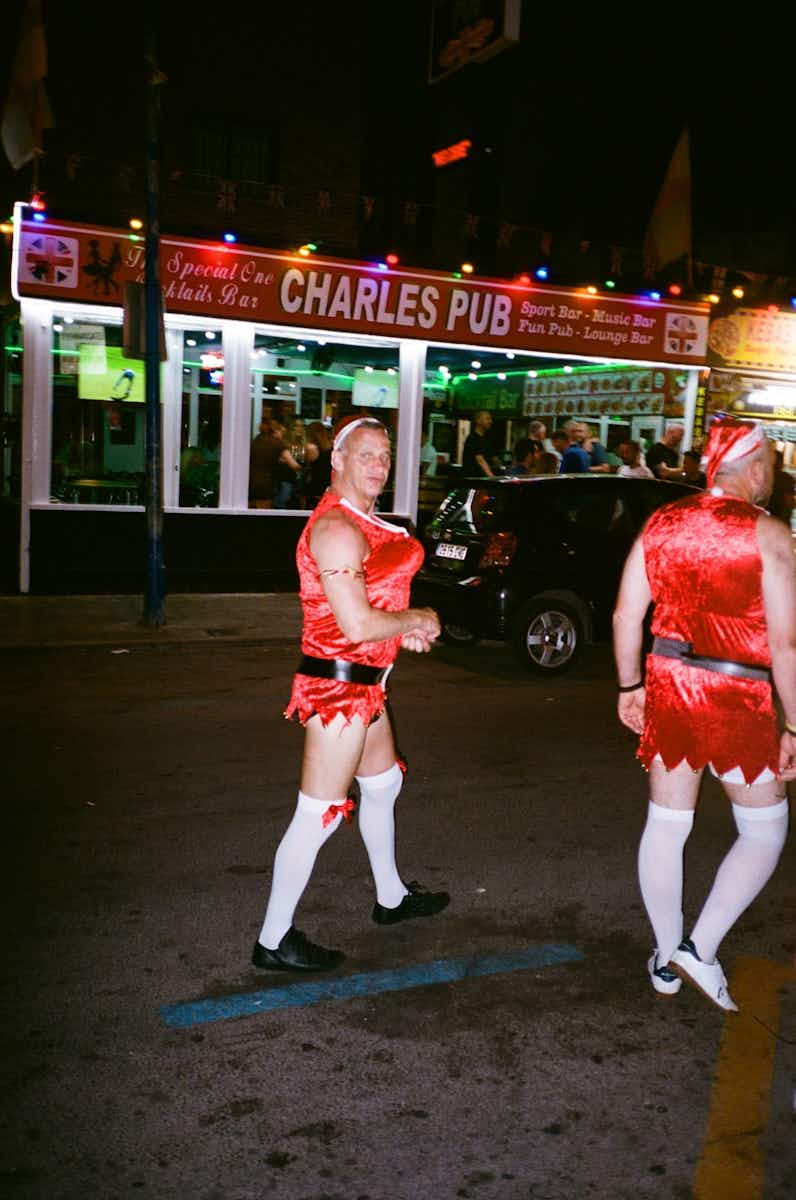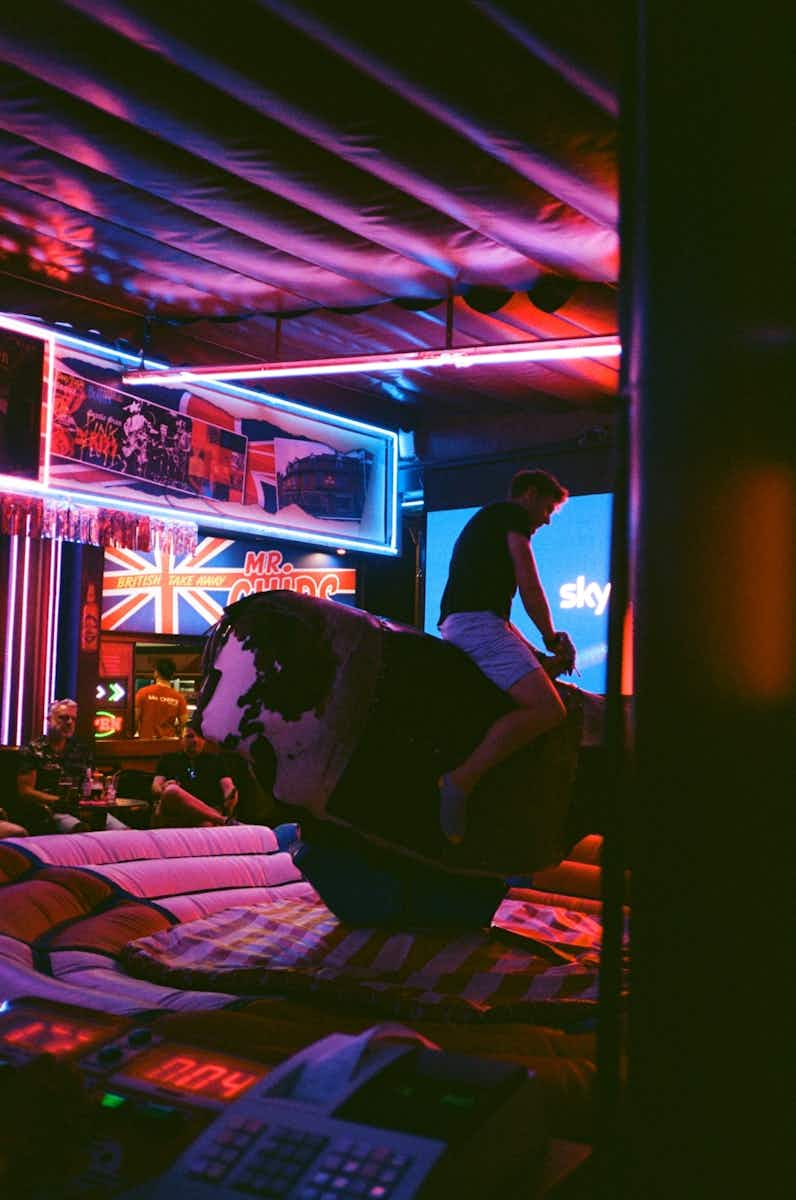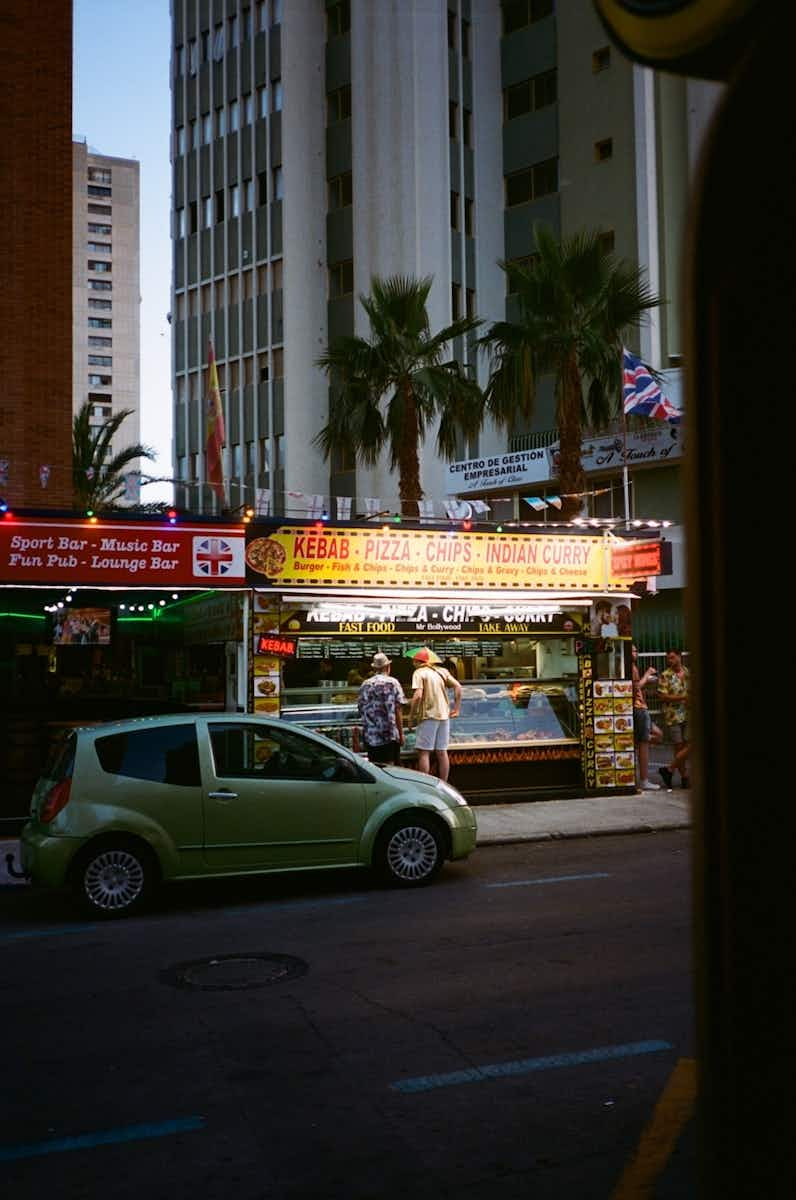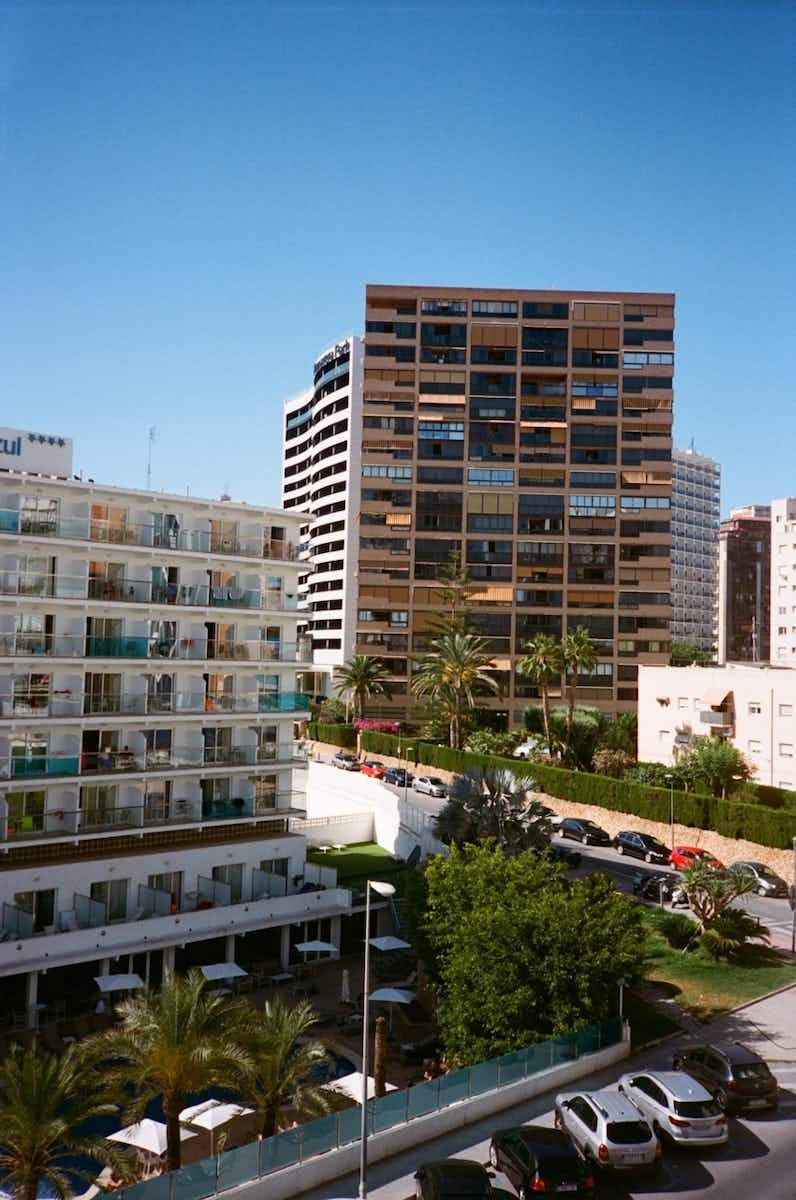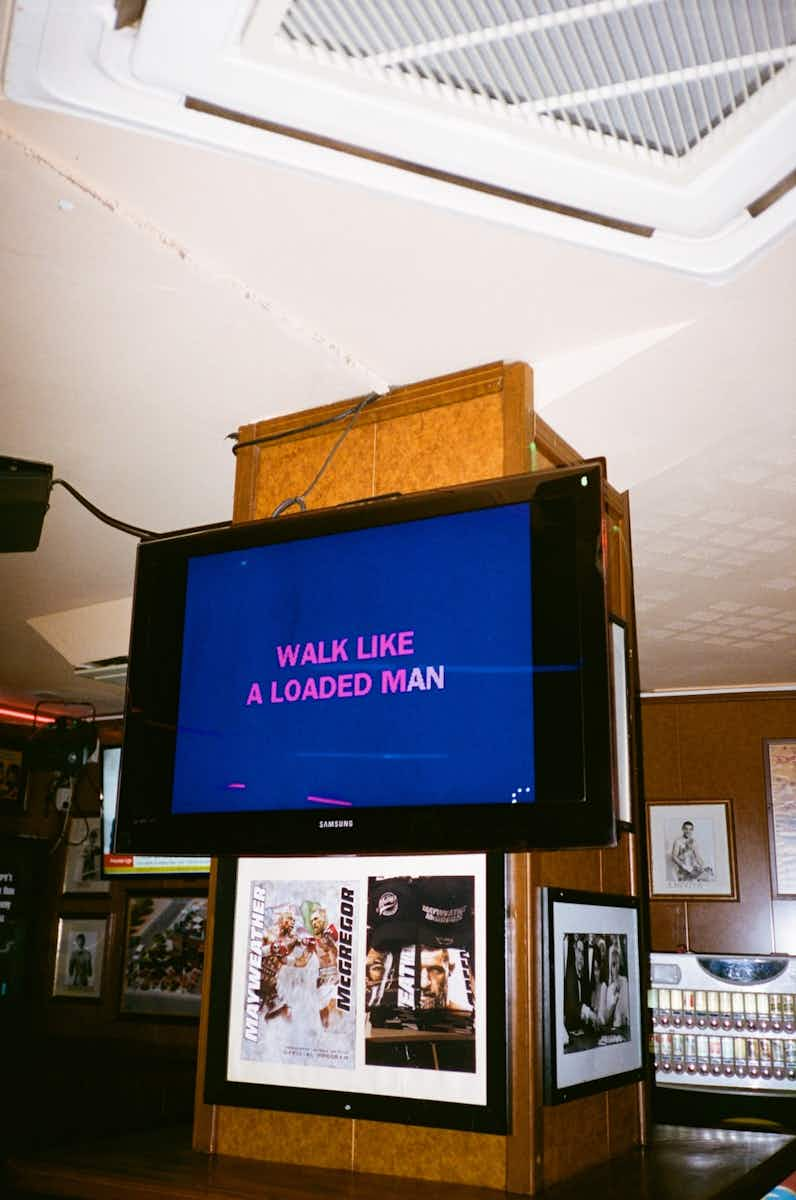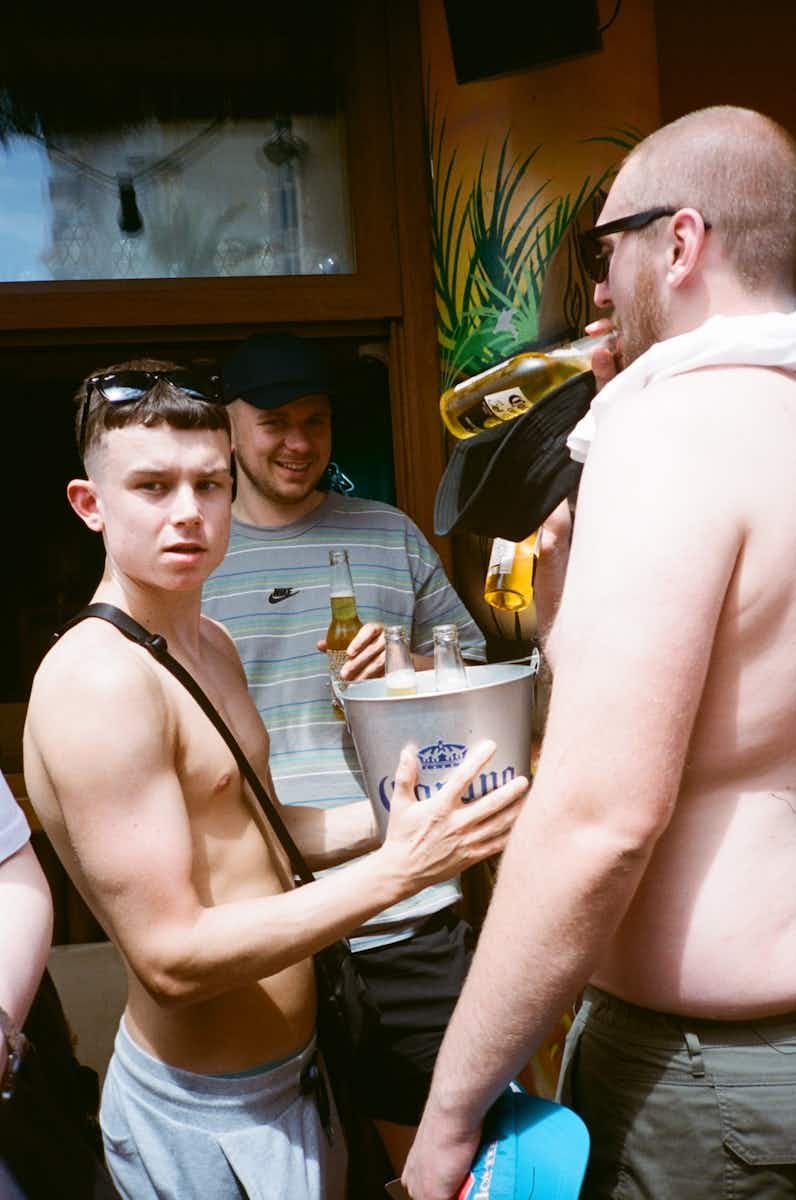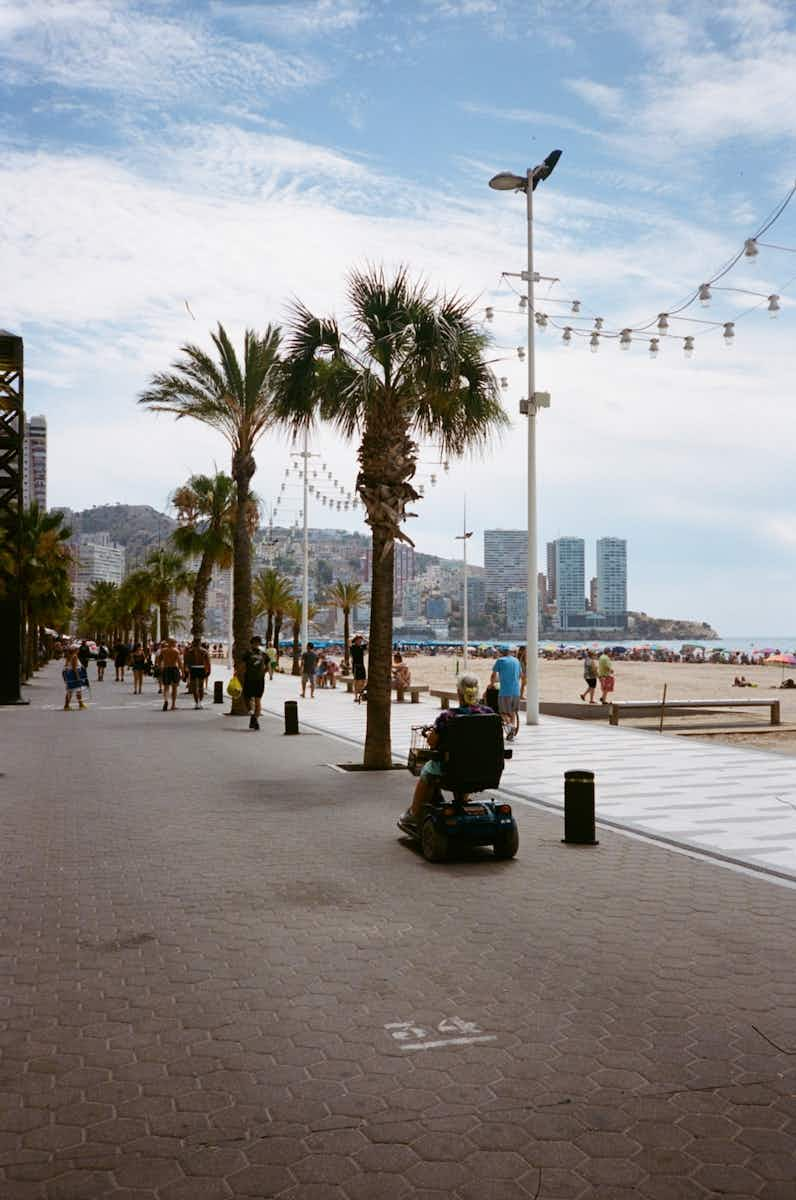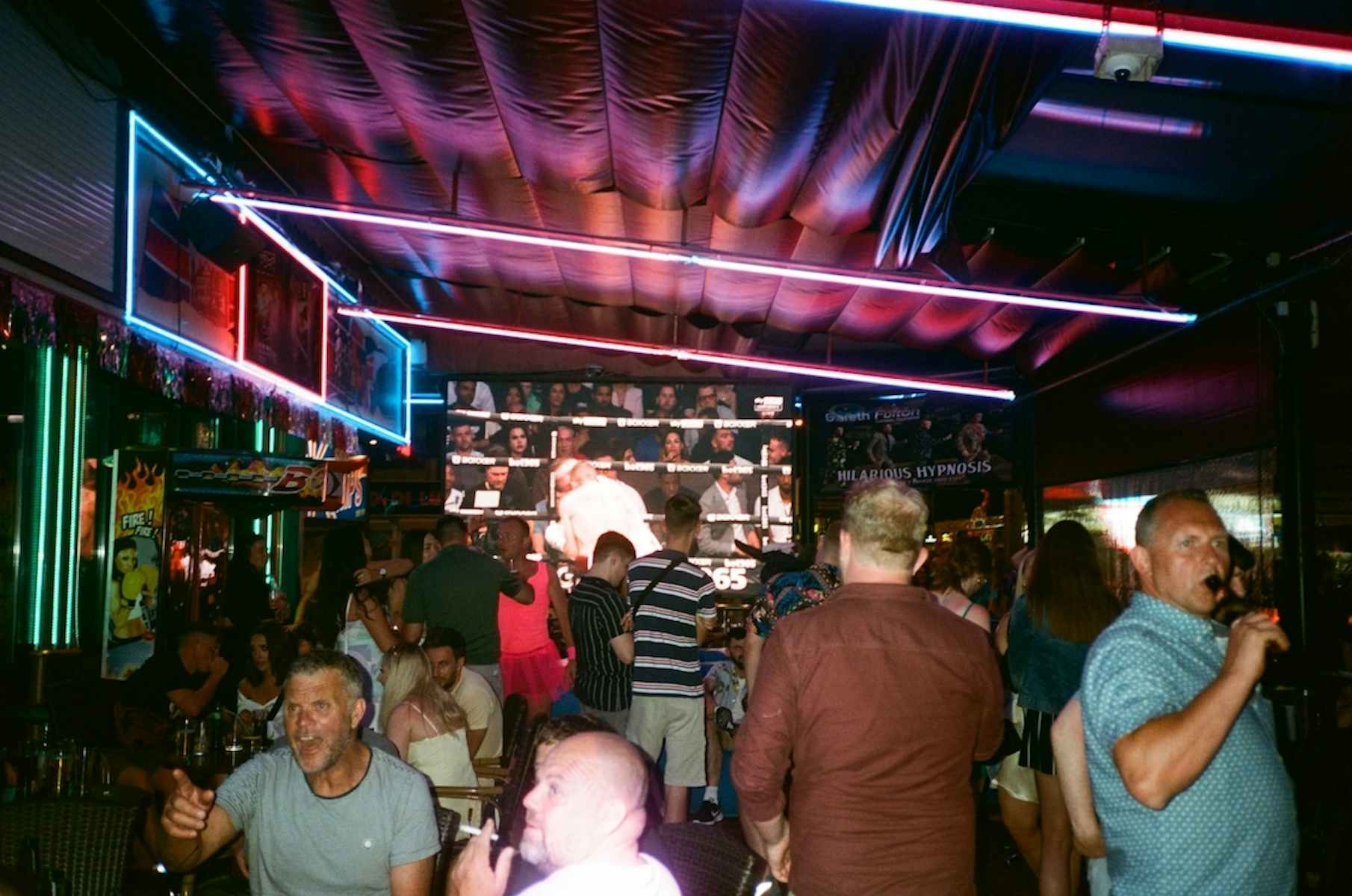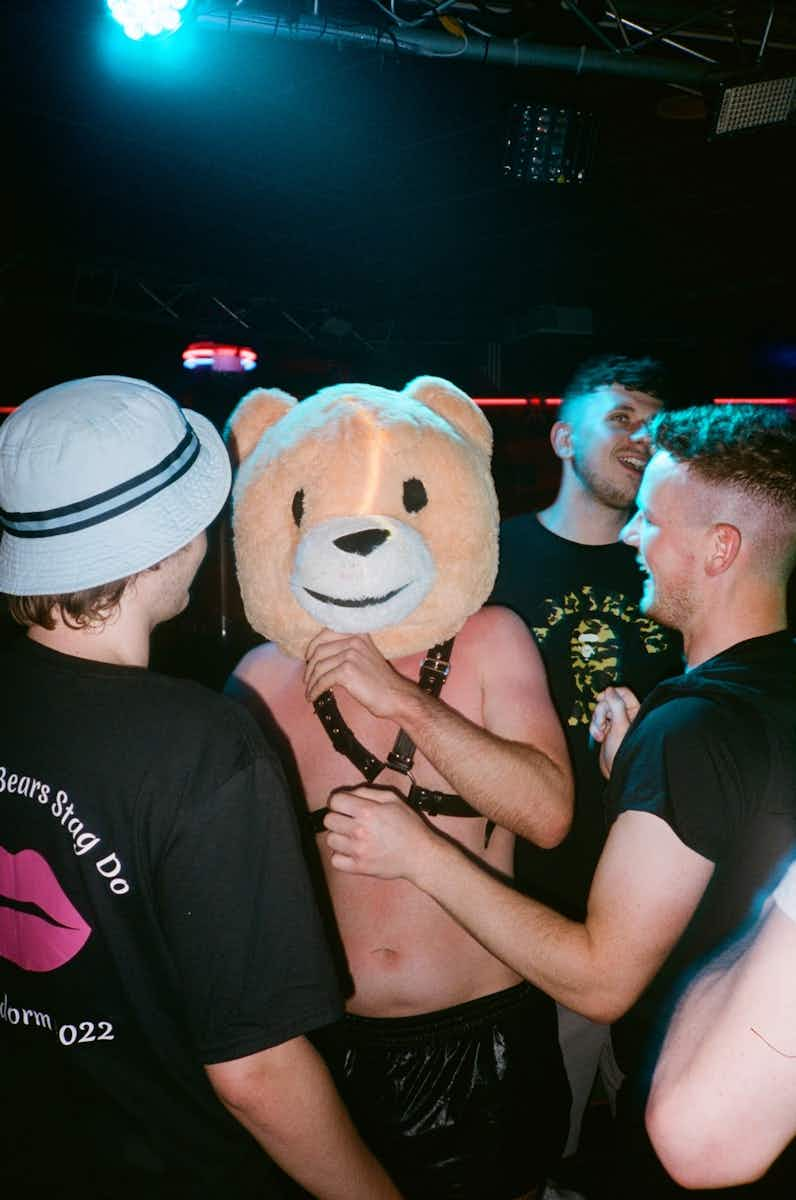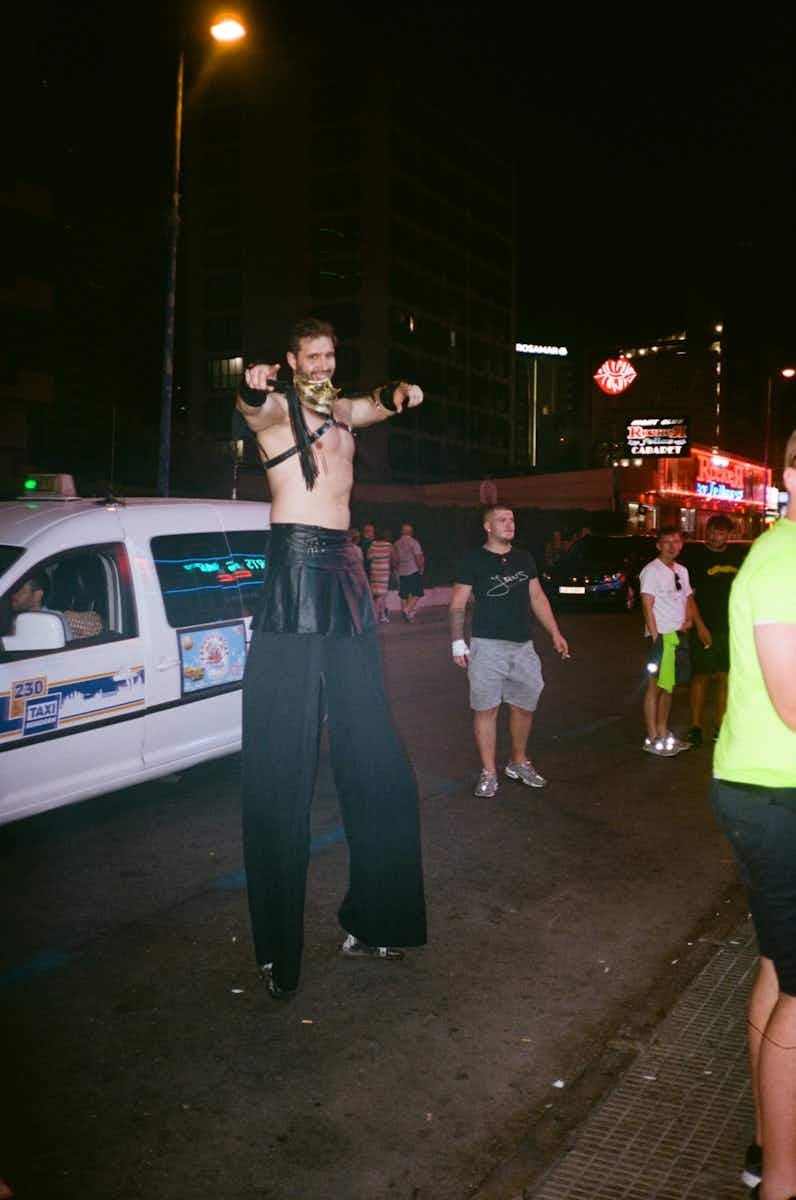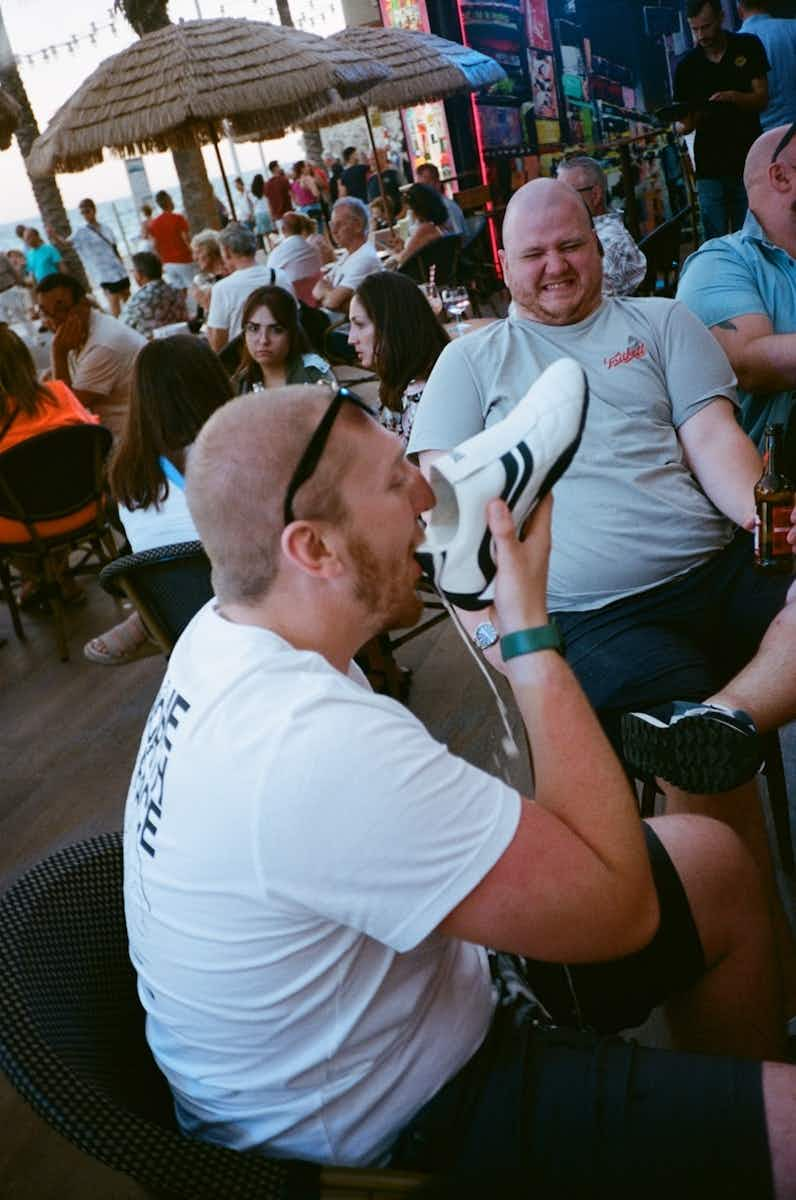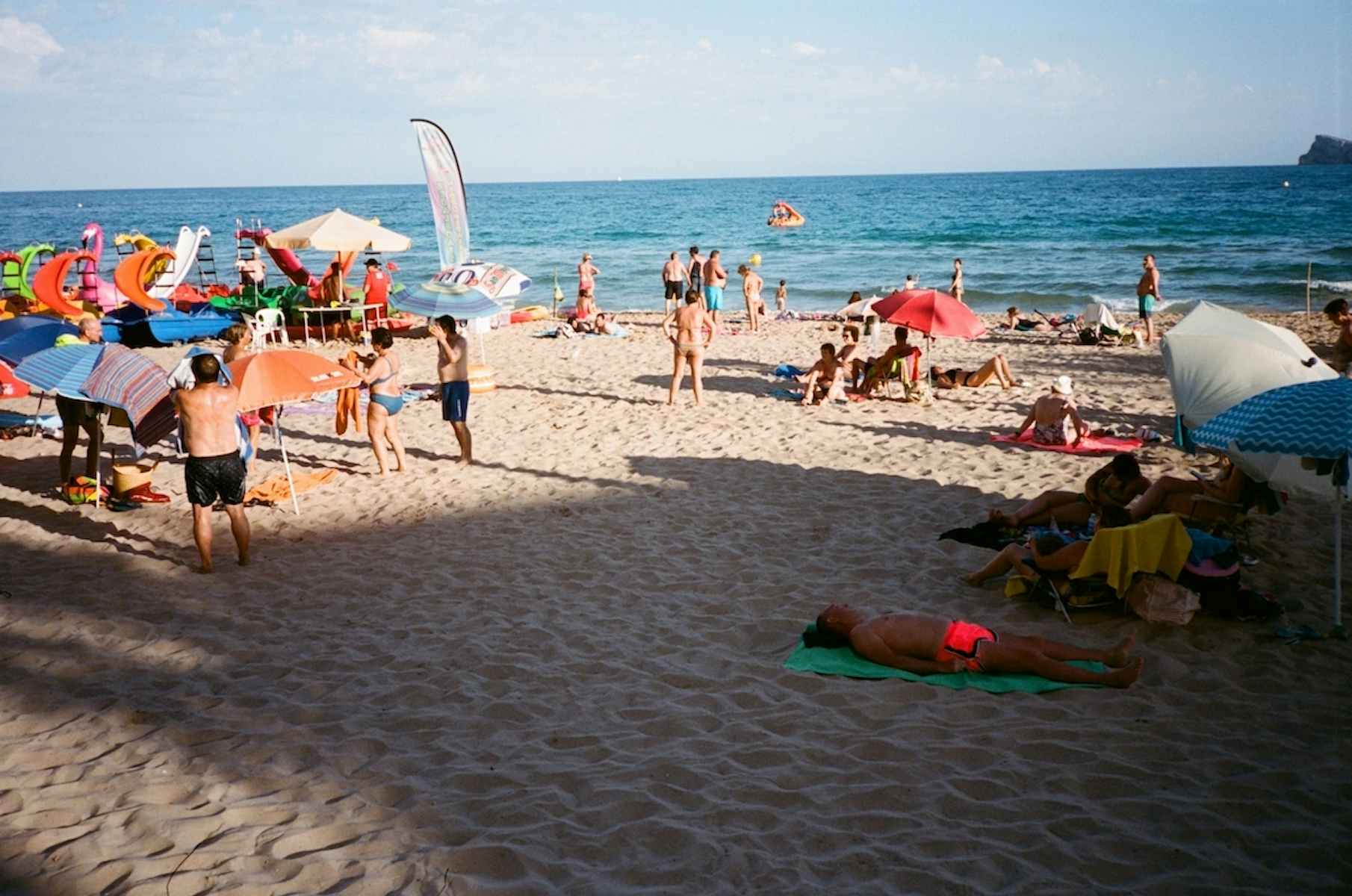 "It never felt like it was about to kick off or become rowdy," he says. ​"Everyone was looking out for each other and was there to enjoy themselves. Only around 30 per cent of the crowd were 25 or younger, but I think that's because of stereotypes surrounding Benidorm that aren't entirely accurate."
A photograph that best encapsulates the holiday's heady atmosphere is of a man taking on the ​"lethal" Bucking Bronco at pub-slash-club The Red Lion, with a HD Sky Sports screen and built-in chippy in the background. Every night, Jackson and the rest of the team saw ​"numerous injuries" from punters riding it. ​"One guy broke his ankle and was walking around with it hanging off [his leg] like a snapped twig," Jackson says. ​"He told us he had five days left on his trip and no insurance! I think it cost more to ride the bull than buy food."
Through the book, Jackson was keen to show off the neon-drenched side of Benidorm that resembles the comfort and nostalgia of your local sticky-floored boozer. Benidorm Away​'s release comes alongside an exhibition at Manchester's Village bookshop, complete with lads holiday bangers, a glittering disco ball and palm trees. ​"It feels nice to break away from the usual formal, clean white wall mentality," Jackson says. ​"Hopefully it'll inspire people to know they can exhibit any type of photography, and that it doesn't always have to be super serious."


More like this