The zine memorialising Peep Show's most iconic scenes

With contributions from Dobby Club and Blondey, Mancunian photographer Oliver Jackson's ode to one of his favourite shows is testament to its cultural appeal – and reveals a lot about the British psyche.

Last summer, photographer, designer and die-hard Peep Show fan Oliver Jackson joked with his mates about making a zine dedicated to the cult British sitcom. After some lockdown-induced Netflix binges and elongated stretches of boredom, he decided, why not?
After all, in episode 8, David Mitchell's character Mark spends all his savings on launching his book, Business Secrets of The Pharaohs, only to get conned by a seedy publishing house in the process. It felt fitting, then, for Jackson to release his zine under the same name, as a commemoration of Peep Show​'s lasting cultural impact on the UK's subconscious.
Jackson's version of Business Secrets of the Pharaohs brings together some of the programme's most obscure, tragic and hilarious moments, by way of grainy screenshots accompanied by bold quotes. Jackson originally released the zine in November as a bit of an inside joke. It did so well that he's now putting out a deluxe edition, with contributions from Peep Show fan page Dobby's Club and skater Blondey.
All of which begs the question: why has Peep Show​'s relevance and appeal endured, eighteen years after the first episode aired on Channel 4?
"Years ago, on iTunes, they used to give away free episodes of it," 24-year-old Jackson says. ​"Back then, some of the humour went over my head, but I picked it up a bit later. It became a comfort programme that I watched while doing other stuff."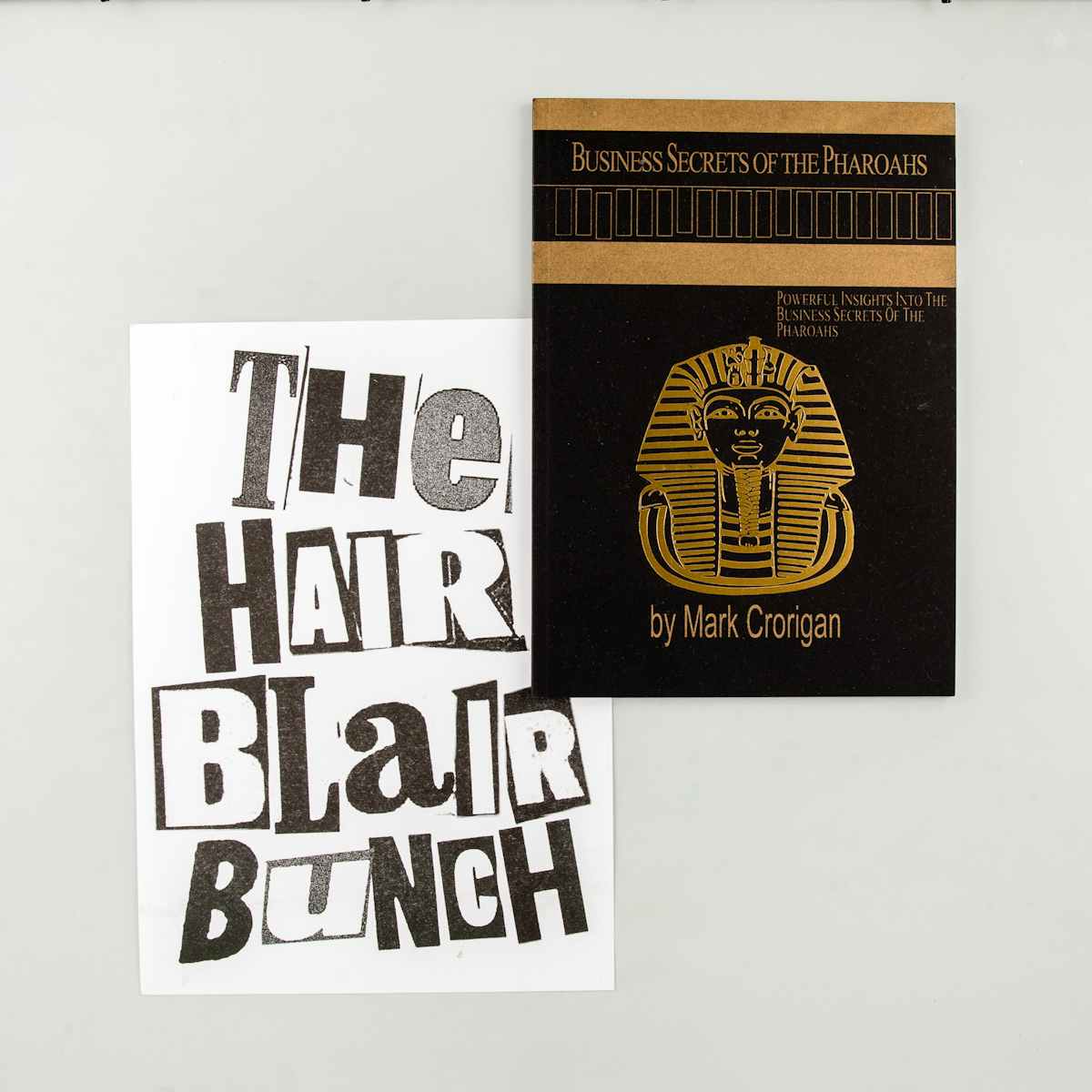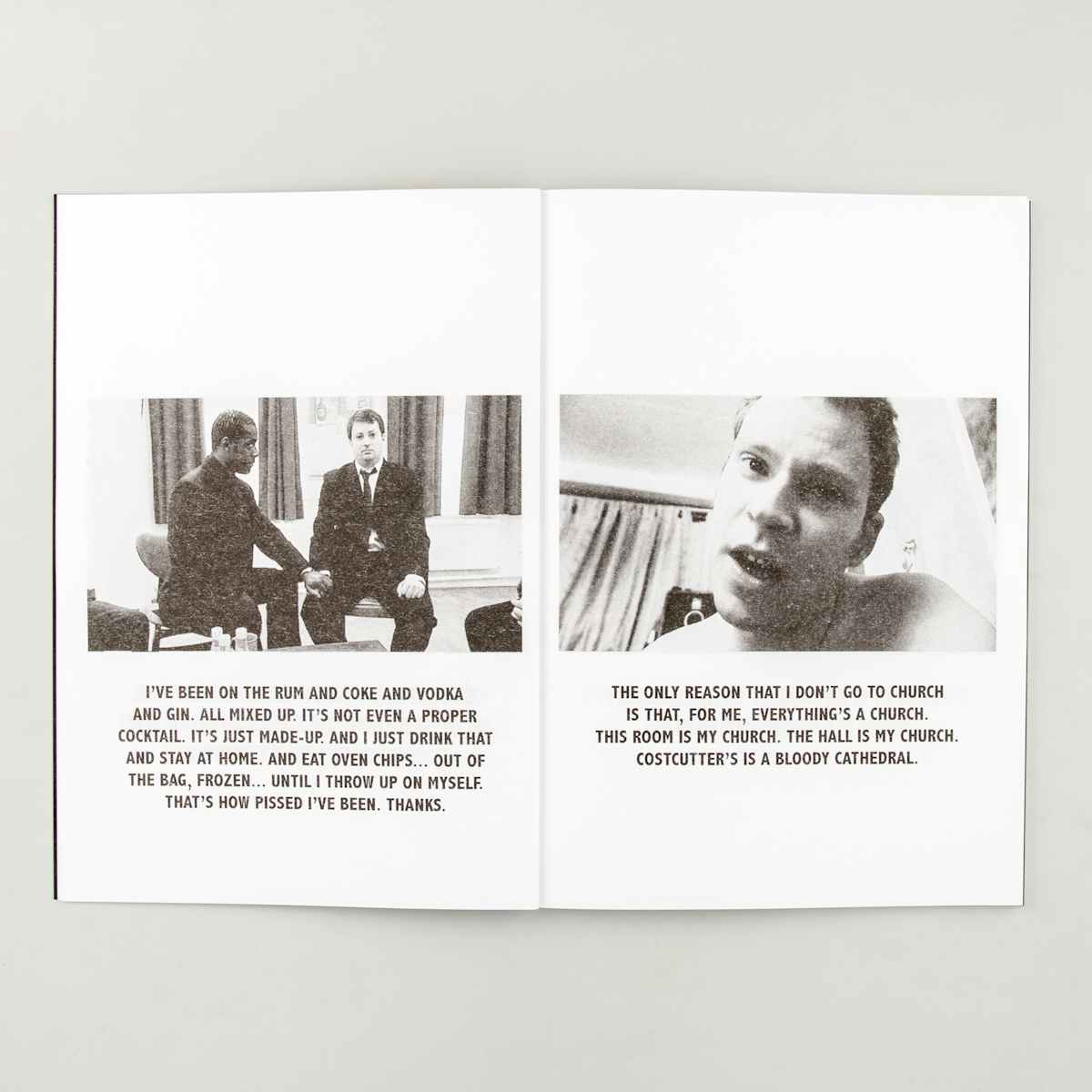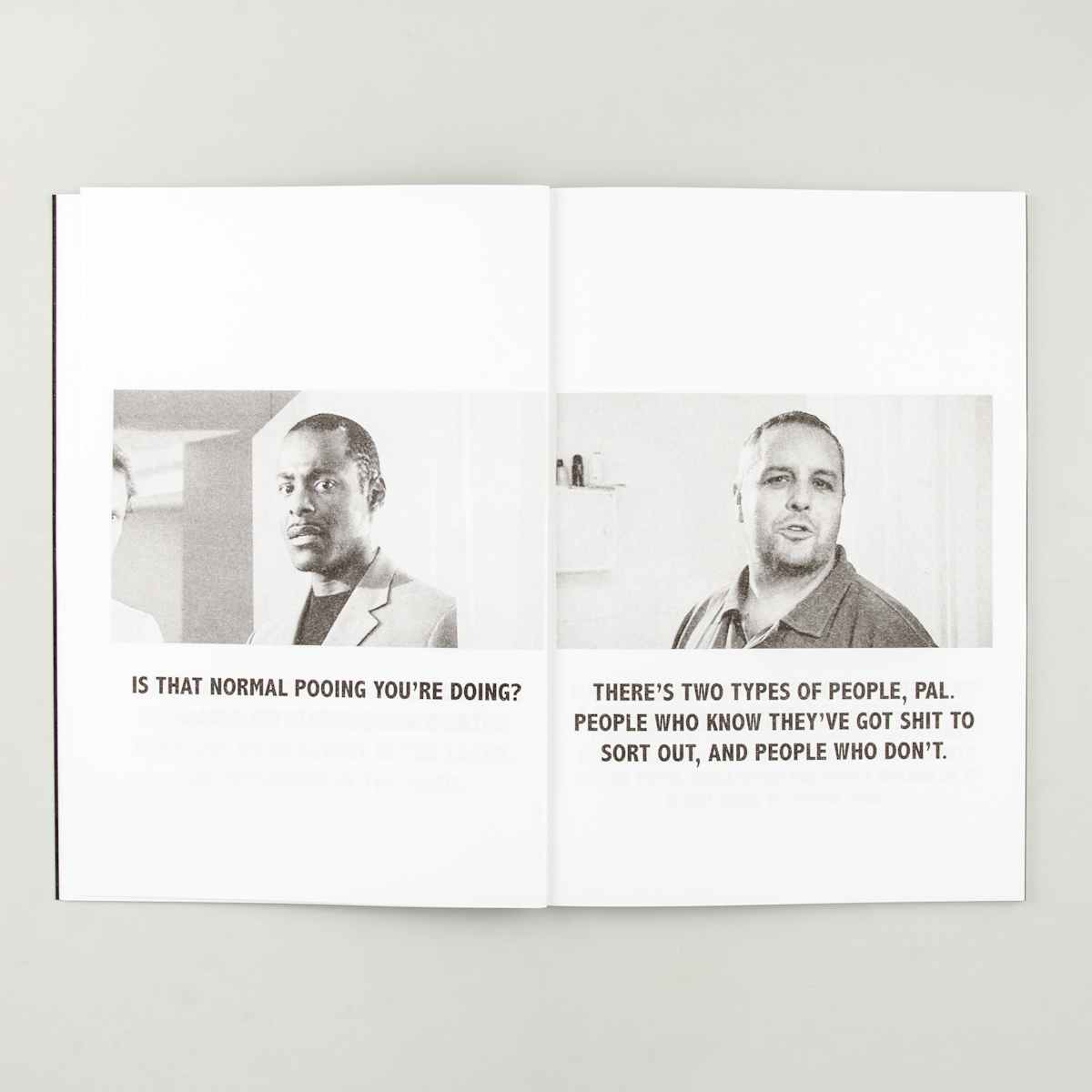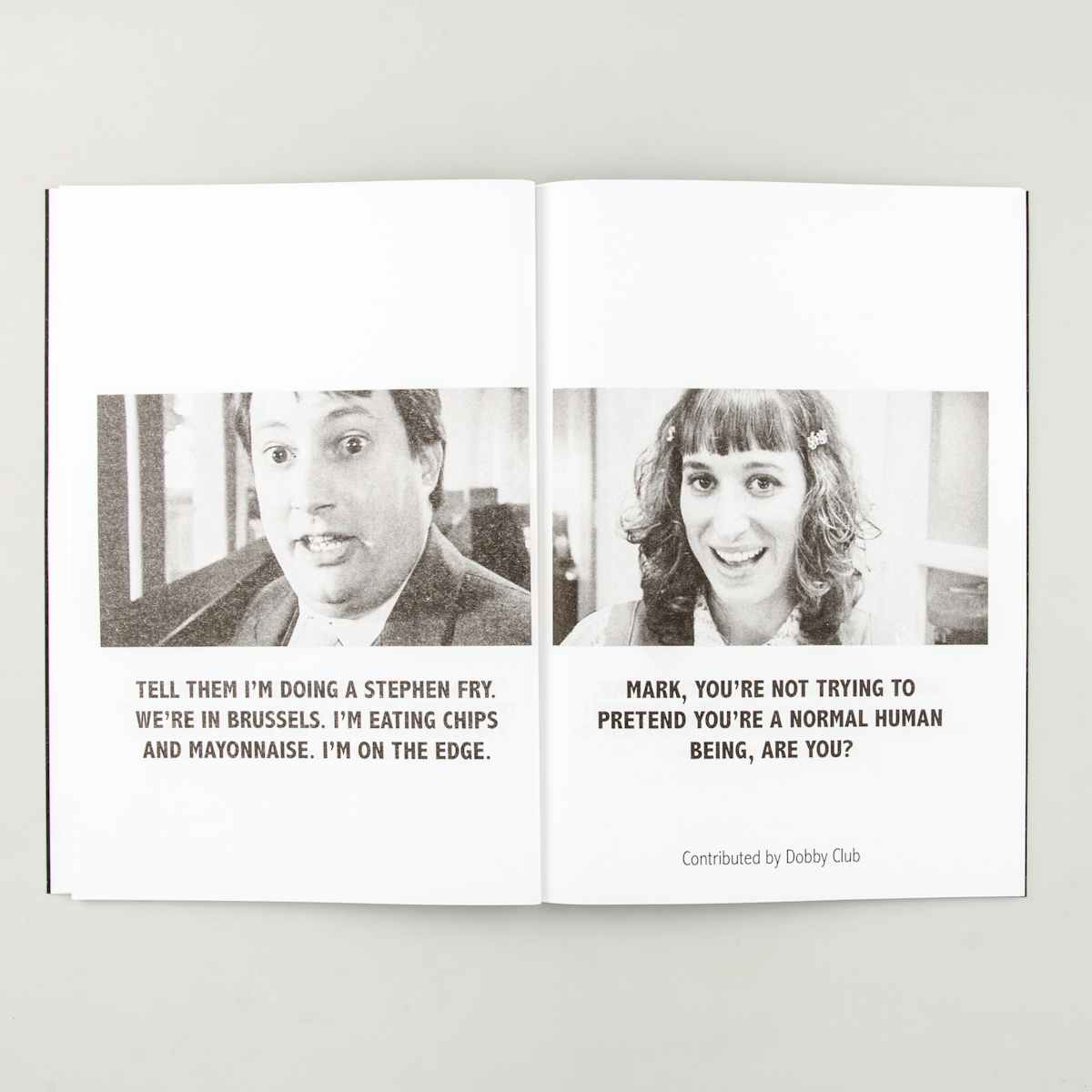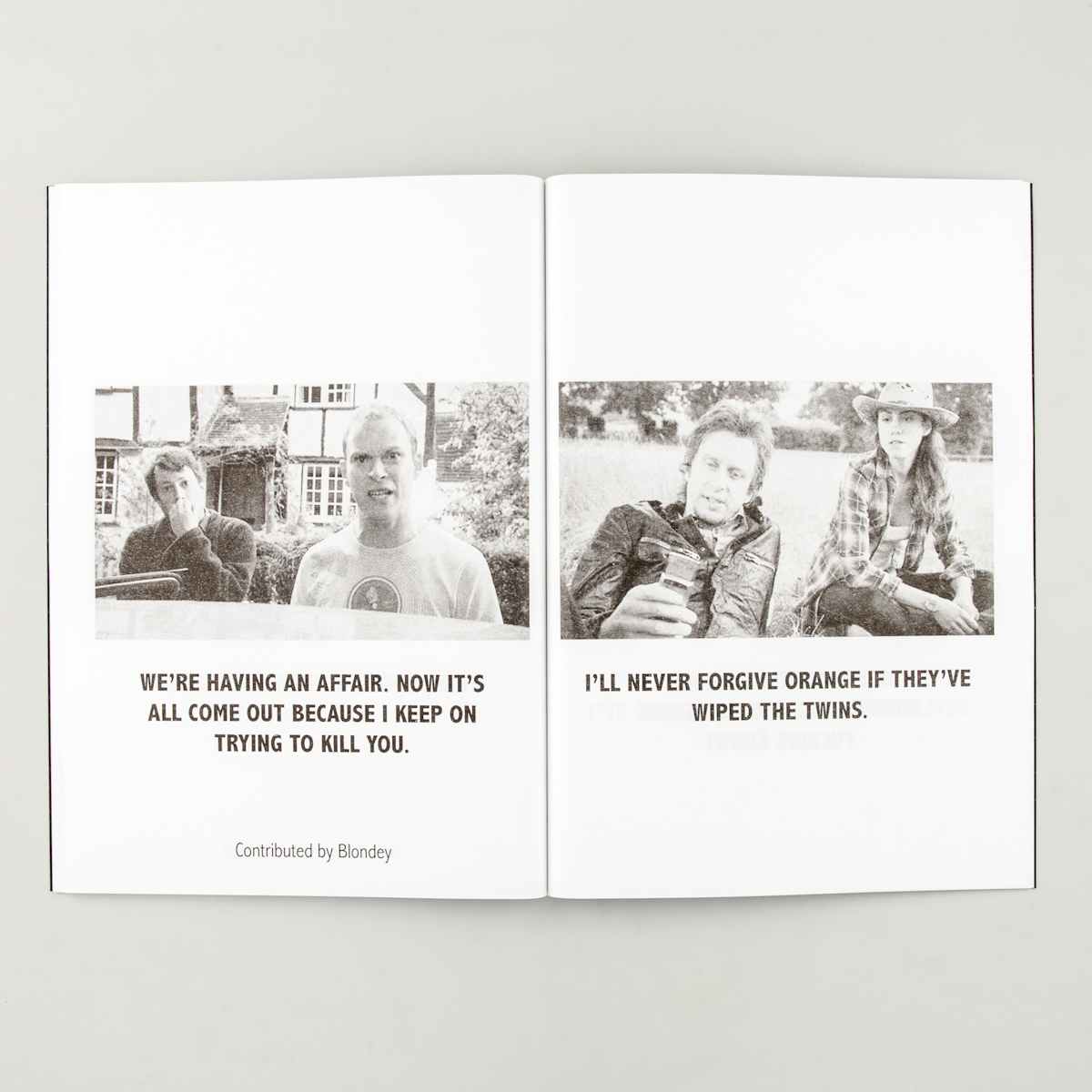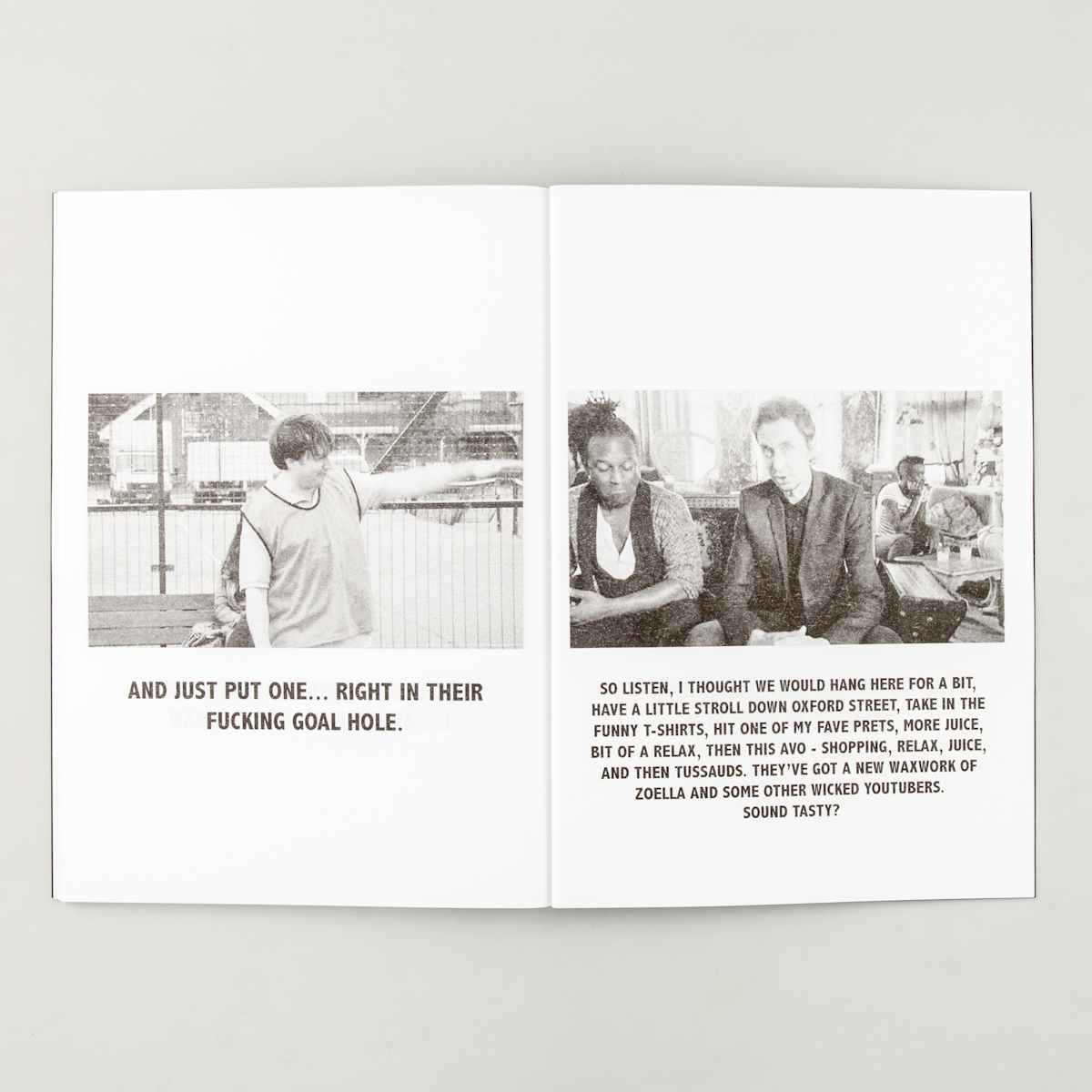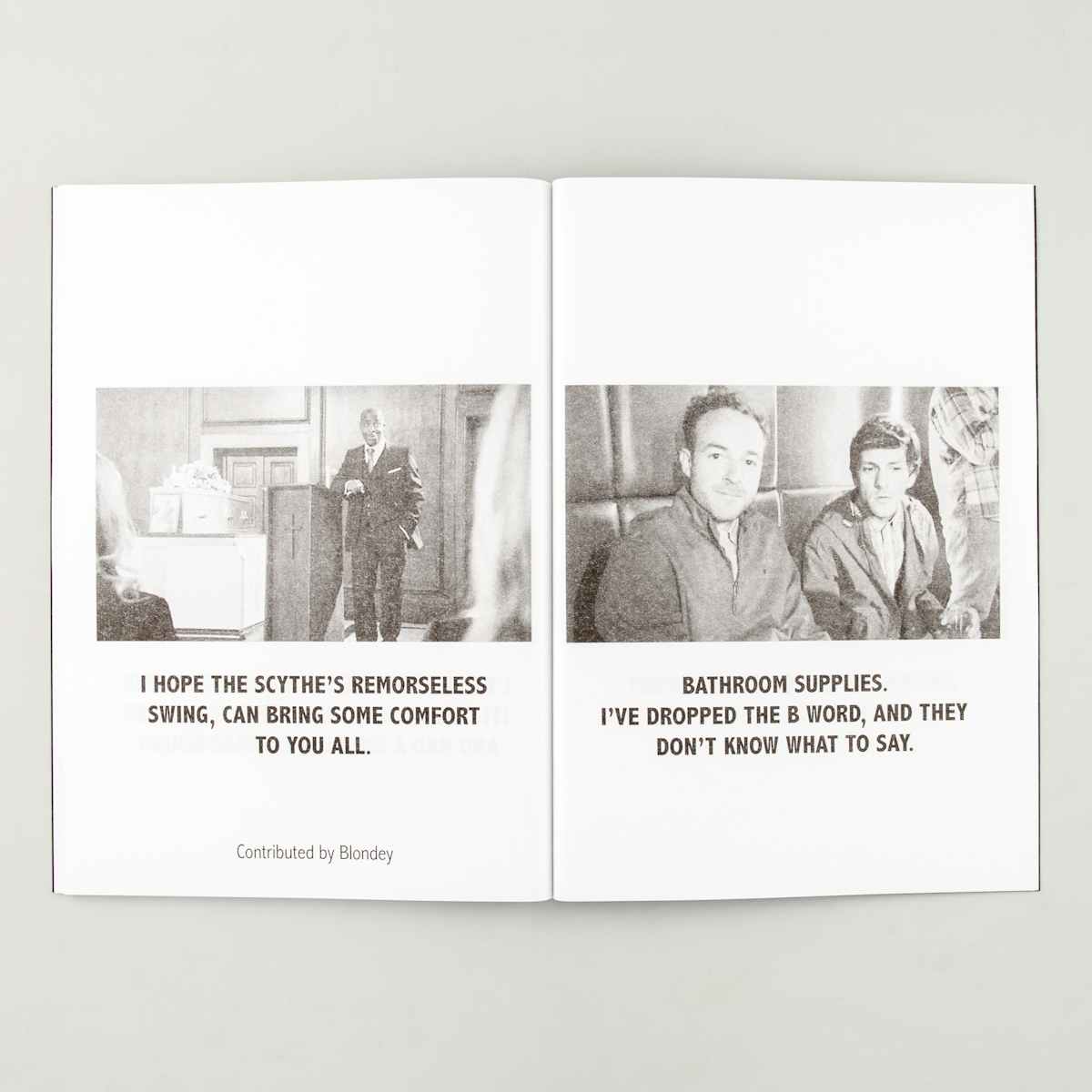 Jackson recognises the archetypal British humour as a core element of Peep Show​'s charm. The awkward, repressed Mark Corrigan and immature, perpetually horny Jez are neither ​"doing great, nor doing really badly". Rather, they're banal protagonists whose endearing yet infuriating co-dependence symbolises the collective anxiety of coping with adult life. ​"People in my age bracket like that," he continues. ​"References to eBay and Zoella still stick, and most of the quotes can double up as social commentary."
Giles Bursnell, who runs the Peep Show Instagram fan page Dobby Club, has watched the sitcom ​"for roughly thirteen years on a daily basis". He cites its ​"relatability and adaptability" as some of the key reasons people keep coming back to it.
At the time of writing, Dobby Club has over 103k followers on Instagram and countless more on Twitter, Facebook and TikTok. The page advertises esoteric merch you wouldn't even dream of (Jez's best man speech tea towel, anyone?), as well as a special Peep Show Quiz in Brixton, taking place on 24th May.
In many ways, pages like Dobby Club have helped solidify Peep Show as a mainstay in meme culture's hall of fame. Whether he's poking fun at Bojo's Parliament blunders or joining the Line of Duty discourse, as Jackson says, ​"when Giles makes a post, it just works every time".

Putting together Business Secrets of the Pharaohs was a real labour of love for Jackson, who was born and bred in Rochdale, Greater Manchester. He watched Peep Show back to front at least twice in aid of the project, taking countless screenshots of his favourite bits over several months. ​"It's basically a meme book specced out like a proper art book," he says. True enough, the 80-pager wouldn't look amiss among the zines and monographs sold in cult bookshops like IDEA.
There are different levels to engaging with Peep Show, Jackson suggests. Whether you're a proper watcher or a casual one, you'll more than likely appreciate the classic quotes included within Business Secrets of the Pharaohs. Each one captures the subtleties and idiosyncrasies of British life, in a way that no sitcom since has been able to replicate. There's no doubt Peep Show will fuel the meme machine for years to come. Now, it's taking on the publishing industry, too. Mark Corrigan would be proud.


More like this