11 of the best new books to read this November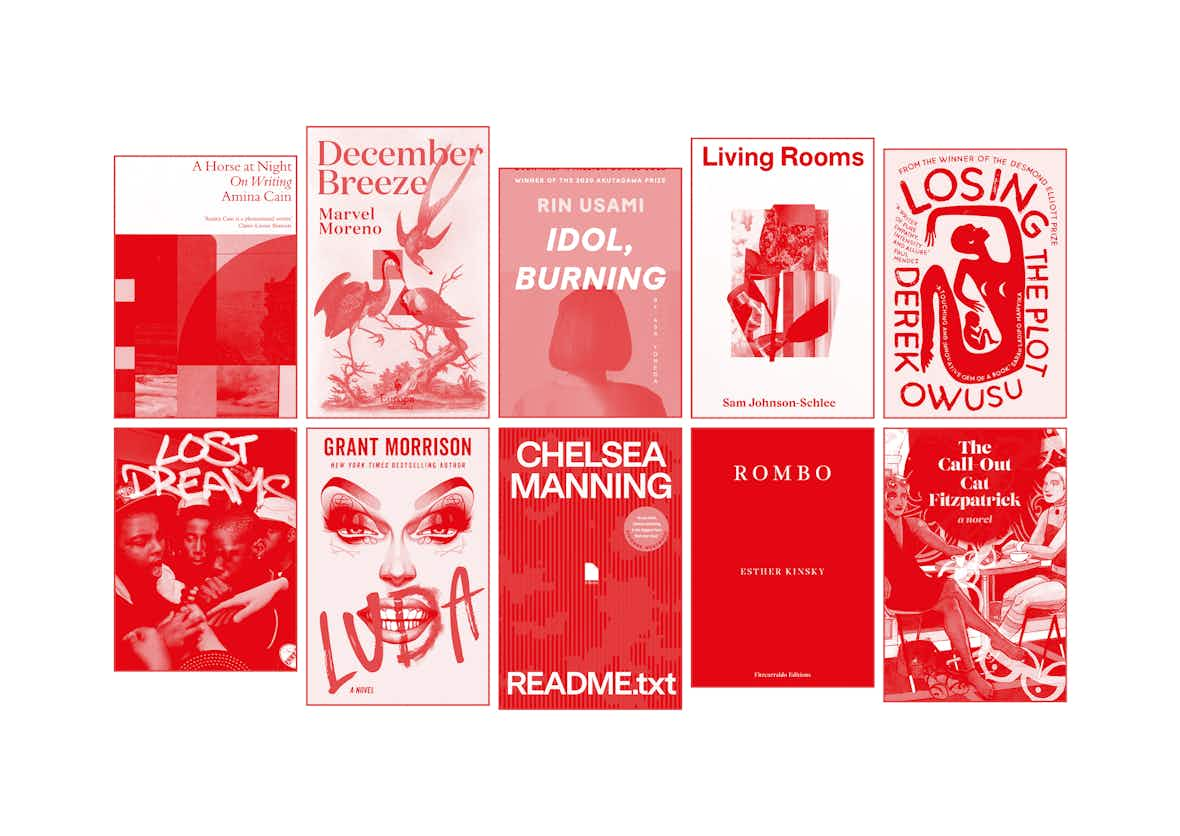 From New York drag bars to Japanese idol culture, slender winter days are for powering through slender books such as these.
Living Rooms by Sam Johnson-Schlee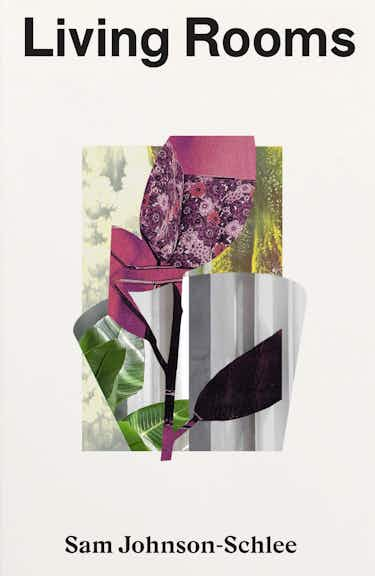 A compact and cosy, yet palatial and passionate exploration of the home by Sam Johnson-Schlee, whose first book Living Rooms explores the fantasies and realities of a place we dream of and in. It's a neat combination of memoir, theory and history: from Freud's couch to Mrs Hinch's grey velvet fortress, house politics and plants, lodgers and ex-lovers living together. Johnson-Schlee takes on the capitalism that he describes as having invaded the home and brings us into the endless possibilities for interior life. Reject the uninhabited, IG-friendly show home ideal. ​"One of the great tricks of our society is to convince us that the ideal home is a castle," Johnson-Schlee writes. ​"Allowing the home to be a commodity is not a gift of wealth but an impoverishment."

The Call Out by Cat Fitzpatrick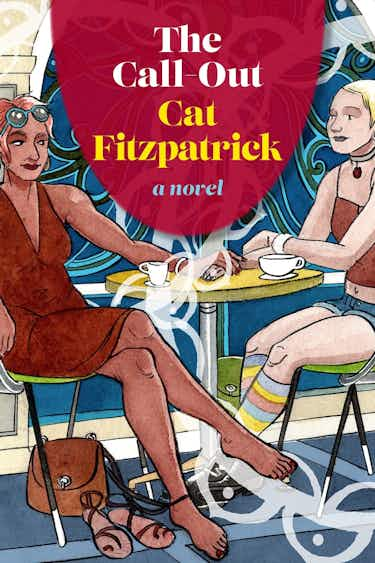 The Call Out is Cat Fitzpatrick's stylish and rapid-fire debut written in rhyme. It follows six queer and trans women through a Brooklyn social scene, eyeing you across poetry readings, drag shows, dive bars and the orange mask icon of Grindr. Anvi, Kate, Bette, Keiko, Gaia and Day bring us into a gossipy, glam and sometimes grotty tragicomedy of manners, where everyone's a fucking mess and Twitter beef and cancel culture nips at their napes. While it is barbed and brutally funny writing, The Call Out approaches the social questions and pursuit of justice needed in marginalised communities with empathy.
A Horse at Night by Amina Cain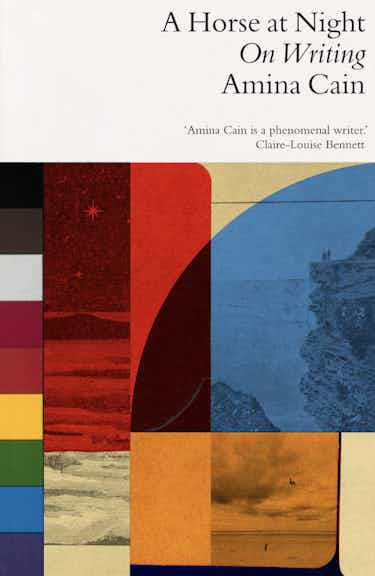 A Horse at Night is Amina Cain's first non-fiction book, a meditation on the craft of writing, which links up with Virginia Woolf's A Room of One's Own and explores Cain's own relationship to authors such as Annie Ernaux and Elena Ferrante. She asks how we can be honest and engaged with the world during times of uncertainty. It's a constellation of lucid observations for both readers and writers, examining how to approach both practices in a way that brings you closer to yourself and others. ​"To be in favour of solitude," Amina Cain writes, ​"is not to be against community or friendship or love."
Rombo by Esther Kinsky (translation by Caroline Schmidt)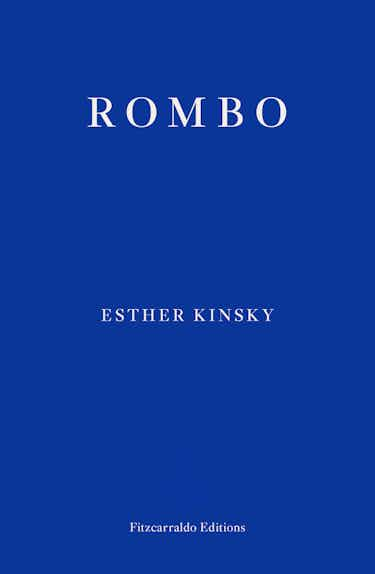 Rombo zooms in on a remote mountain village in Italy, tracing the fractured lives of seven survivors of the 1976 Friuli earthquake, which left hundreds dead and thousands homeless. In these seven fictional oral histories, the stark scars constricting the terrain intertwine with the harder to articulate human trauma and memory. Esther is a poet and writer known for her kinetic blend of fact and fiction, and previous novels such as the mighty, grief-stricken Grove. What's more, there's an electric, elegant kinship between Kinsky's prose and Caroline Schmidt's translation from its original German, approaching the rivulets of memory and connection keenly. Though the tremors have stopped, the ​"rombo" (defined as a ​"curious subterranean sound" that usually preempts an earthquake) roars in its survivors' ears. Vivid and haunting.
Losing the Plot by Derek Owusu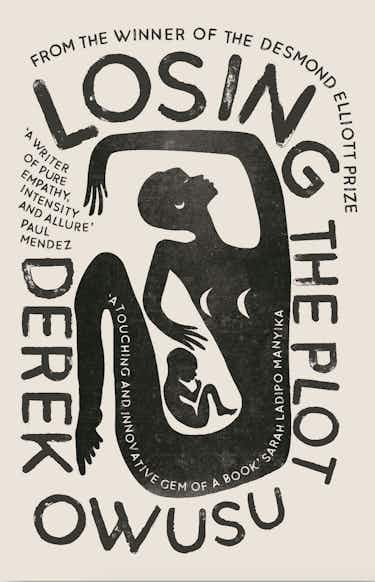 Derek Owusu writes with boundless empathy in Losing the Plot, a novel that pierces you right in the heart. It's told from the perspective of a mother and son, as Derek imagines his own mum's journey from Ghana to the UK before he was born. The information he gleans from her and swathes he imagines for himself includes: the stumbles and stop-starts of parenthood in an unfamiliar place, a cleaning job in Tottenham, and the handing down of anxieties and dislocations through generations of immigrant families. The form is impressionistic and nebulous; short chapters sit like stanzas and are interwoven with untranslated Ghanaian dialect Twi. An ode to motherhood as ecstatic as it is exasperating, stubborn, silly and lovely.
December Breeze by Marvel Moreno (translation by Isabel Adey, Charlotte Coombe)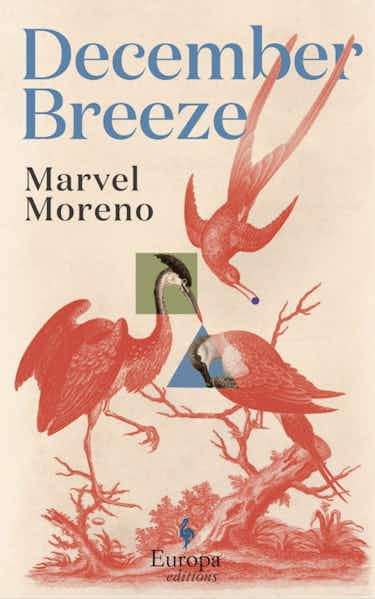 Colombian writer Marvel Moreno sat apart from the Latin-American literary boom of the mid 20th century. Though aligned with the famed Barranquilla Group of writers (including Gabriel García Márquez), Moreno was at a feminist forefront of her own making, acerbic and incisive in writing about how women were treated in Colombia in the 1950s. In December Breeze, protagonist Lina looks back at her young life there from her new home of Paris, and the novel flows through three young women's complex and knotted experiences of misogyny, economic precarity and racism. December Breeze is incredibly detailed and at times challenging to take in, but the panoramic prose presents a razor-sharp reality obsessed over with precision and poetry, pulled from Moreno's own life and research. This is the first English translation since the book's publication in 1987. Moreno died in 1995.
Idol, Burning by Rin Usami (translation Asa Yoneda)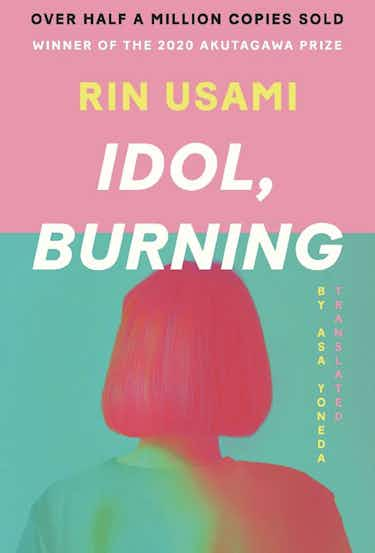 Idol, Burning was a phenomenon in Rin Usami's home of Japan. The protagonist is high-school student Akari, who lives and breathes for her ​"oshi" or idol: Masaki Ueno of J‑pop group Maza Maza. Online, Akari is assertive in her stanning and devoted to her blog about all of Masaki's movements. IRL, she's a socially awkward and moorless teenager. When rumours emerge that Masaki has assaulted a female fan, she ups the ante on her obsessions. From there, Idol, Burning spirals into the murky emotional chasm of parasocial relationships between stars and fans, and the pop idol machine that lifts up – and spits out – intensely flawed people.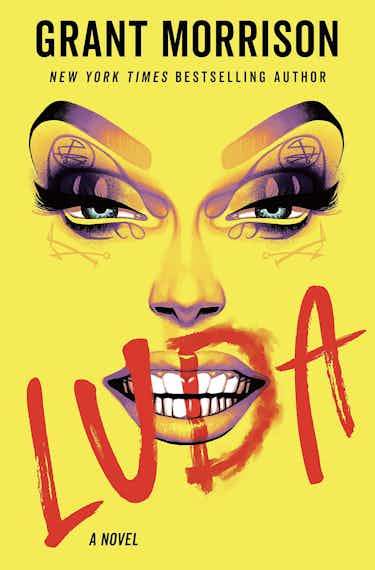 In the heart of the debauched fictional city Gasglow, veteran drag queen Luci LaBang is the star of a hit musical. When her co-star has a mysterious accident, the young and alluring Luda picks up the role. Luda begs the legendary Luci to teach her all she knows, until the cast and crew start meeting their demise in strange circumstances. However Luda seems to only grow in power and mystique. Is she an occultist, a murderer or a total star? Maybe all three. A campy and bewildering thriller about identity, lust and ageing.
README.TXT by Chelsea Manning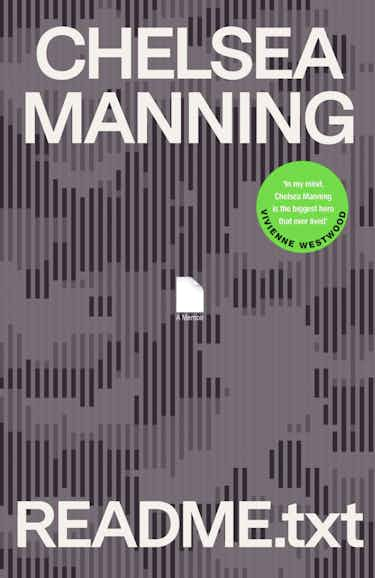 README.txt is a candidly told story from activist Chelsea Manning, which turns the tell-all confessional upside down. When she worked as an intelligence analyst for the US Army in Iraq, Manning was responsible for the largest leak of state secrets in history, which brought to light galling state-sanctioned atrocities and saw her sentenced to 35 years in military prison (she was eventually released seven years after being taken into custody). Chelsea moves through her life story with poignant, personal detail, from her childhood in Oklahoma and struggle to accept her gender identity, to her time in a male prison and solitary confinement. It's shocking to read what she's witnessed and triumphed over.
Through the Billboard Promised Land Without Ever Stopping by Derek Jarman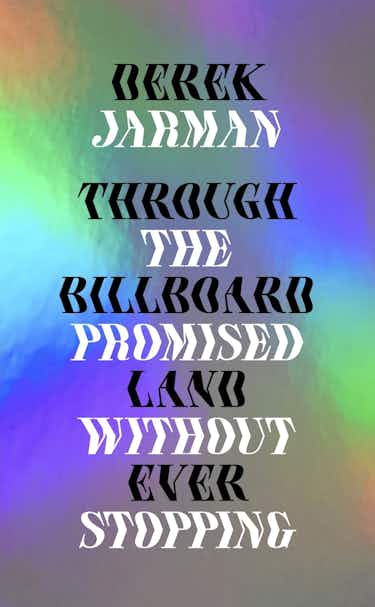 The first House Sparrow Press imprint book is Derek Jarman's only known piece of narrative fiction, which he wrote in 1971. A fantastical, trippy fable and psychedelic road trip in one, it lays out the themes and aesthetics present in Jarman's art and film, from Caravaggio to Sebastiane. The book includes contributions from artist Michael Ginsborg, Jarman scholar Declan Wiffen and writer Philip Hoare, building up the tapestry of Jarman's career and its impact with exquisite, acidic detail.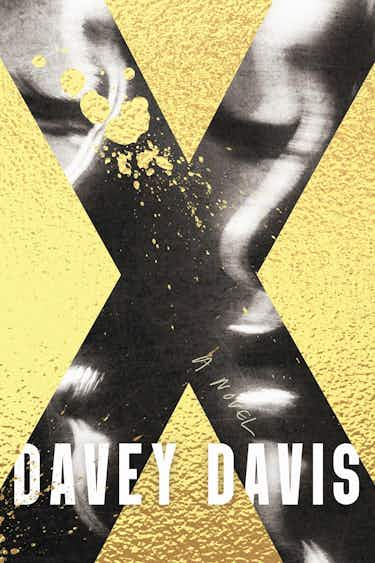 "Hardboiled style meets dyke drama in the clubs and play parties of queer Brooklyn," is how author McKenzie Wark astutely describes Davey Davis' X. The protagonist, Lee, is a down-and-out Brooklynite of the near future. They're looking for X, a mysterious woman and ​"femdom nightmare" who fucked them so ferociously they've been left fixated since (mind-obliterating sex dominates the novel). ​"The way she held and moved her body, a visual aroma twisting against itself, a dynamic tension – as if the Helmut Newton photos of Grace Jones and Sigourney Weaver had locked eyes in the midst of an orgy, recognising each other from a previous life," Davis writes. There's a lot going on but it's woven together thrillingly. Astounding and tense to the end.

More like this