10 independent bookshops to follow on Instagram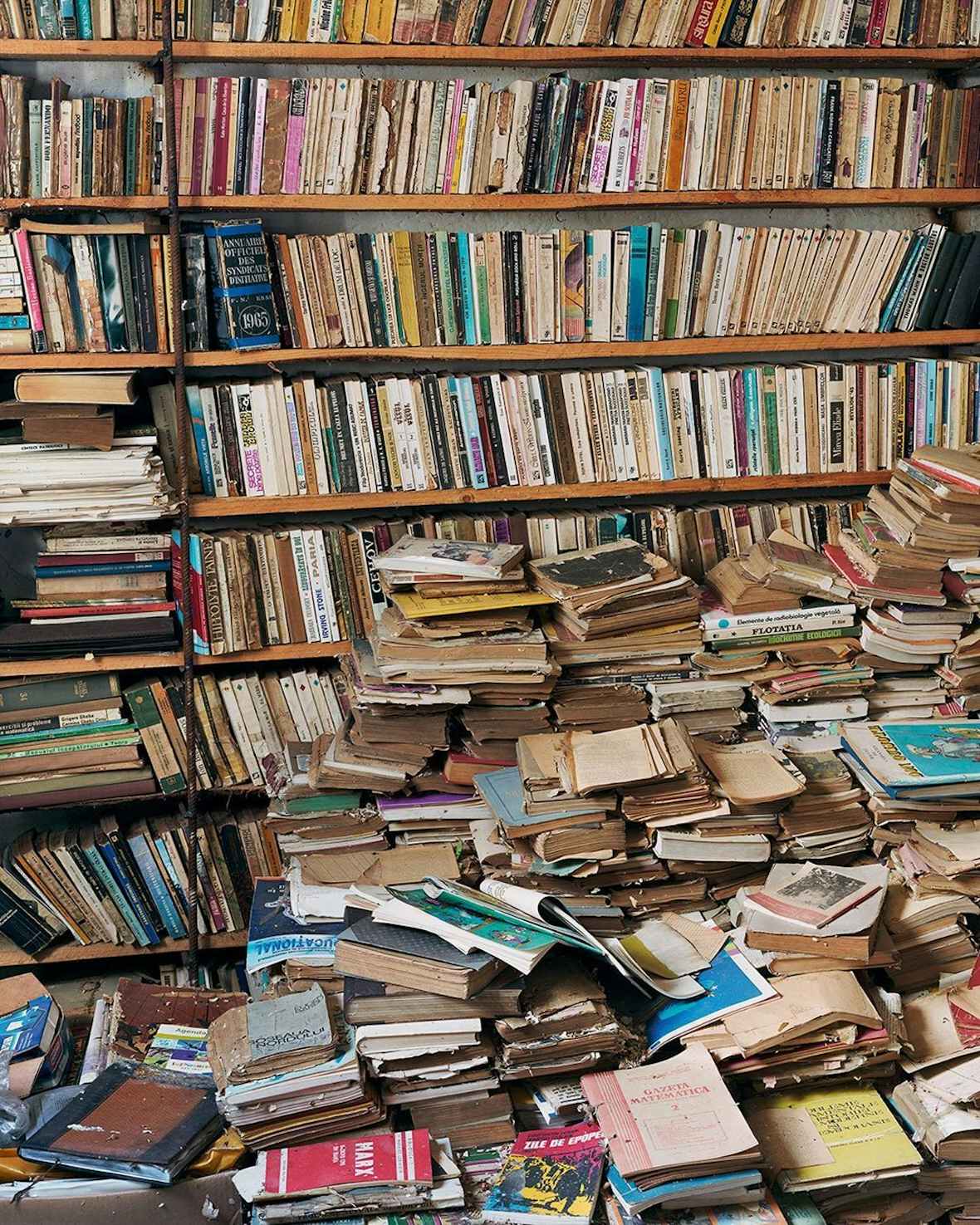 Stay in and scroll better with our round up of some of the best bookshops on Instagram that will reinvigorate your feed.
Founded in 2010 and 100 per cent independent, this is a collection of art books curated by – you guessed it – Michael Mack. Some of them are published under his name, some under the names of established or emerging artists, and all of them are excellent. Mack is a master of the long (and gripping) Instagram caption, so you're sure to come away from this one feeling like you've learned something.
Self-described as ​"an online bookstore", Rare Books Paris is so much more than just that. Still, the clue's in the name: shrouded in mystery and curated by an anonymous book collector, this is your regular fixture for archive imagery (and books) you're unlikely to find anywhere else on the internet.
When David Strettell founded Dashwood in 2005, it was one of the only bookshops in New York solely devoted to photobooks – his expertise on the subject came from a twelve-year stint working at legendary photography alliance, Magnum. Specialising in all strains of photography, Dashwood delivers everything from small time self-published titles to meaty monographs.
Lucy Kumara Moore took the helm of this independent bookshop after its original owner Claire (a cultural Brit icon to many) sadly died in 2012. Claire de Rouen's book selection is a reflection of Lucy's taste and eclecticism. Expect a balanced mix of of books defined by their striking beauty (hello, first edition Ed Templeton zine) and those that present serious discourse around design, art and photography.
Stanley Barker isn't actually a middle-aged man called Stanley (though that mistake has been made more than once), it's a publishing powerhouse founded by husband and wife Rachel and Gregory Stanley-Barker. Born in the heart of the West Midlands in 2014, it has gone global but remains highly selective – they produce limited pieces of work each year and specialise in prints, ephemera and books by the likes of Bill Henson.
Founded in 2008 by Conor Donlon (who actually served as the subject for Wolfgang Tillmans' book of the same name), this place stocks a remarkable assortment of publications. It's nestled towards the edge of Broadway Market in Hackney, London and inside you'll find the best in music, art, architecture, counterculture and fictional works – many of which are inspired by the conversations Donlon has had with customers. Ever wondered about Psilocybin therapy? There's a book at Donlon for that.
Gay's The Word is a cornerstone of the LGBTQ+ community. Founded in 1979 by socialist group Gay Icebreakers and activist Ernest Hole, this trailblazing space is more than just a bookshop: it has fostered a community. Now run by Jim MacSweeney and Uli Lenart, Gay's The Word boasts one of the most comprehensive LGBTQ+ focused book selections in the world.
Elusive rare book specialist Setanta lets their collections do the talking. Currently, it stands at 10,000 strong – that's enough photography and fiction to see you through to the next decade. As an appetiser, here's Jim Goldberg's Raised By Wolves (signed, of course).
Photo-Eye Books, Santa Fe, New Mexico
Photo-Eye call themselves the largest bookstore in the US, and they've got the credentials to back it up. They keep a regular and comprehensive blog brimming with interviews, and their book collection is humongous. One of their website's best features is 365 – within that, Photo-Eye curates a book a day, going as far back as 2008. Peruse their wonderful repertoire of art books online, there's a pool of information on each one.
Aint-Bad, Savannah, Georgia
Aint-Bad don't just sell books – this is a collective that also publishes a quarterly periodical with contemporary photography work at the forefront. Founded in 2011, they use publishing as a catalyst for conversations around the human condition, often collaborating with artists and curators to do so. If you want to learn more about the correlation between photography and day-to-day life, dive right in.
With outposts all over the world, it goes without saying that IDEA is the mother of all books rare, beautiful and exciting. If you're looking for razor sharp curation, brilliantly witty anecdotes and encyclopaedic knowledge, this place is the place to be.

More like this