Artist Carlos Valencia stars in Celine's Portrait of a Performer series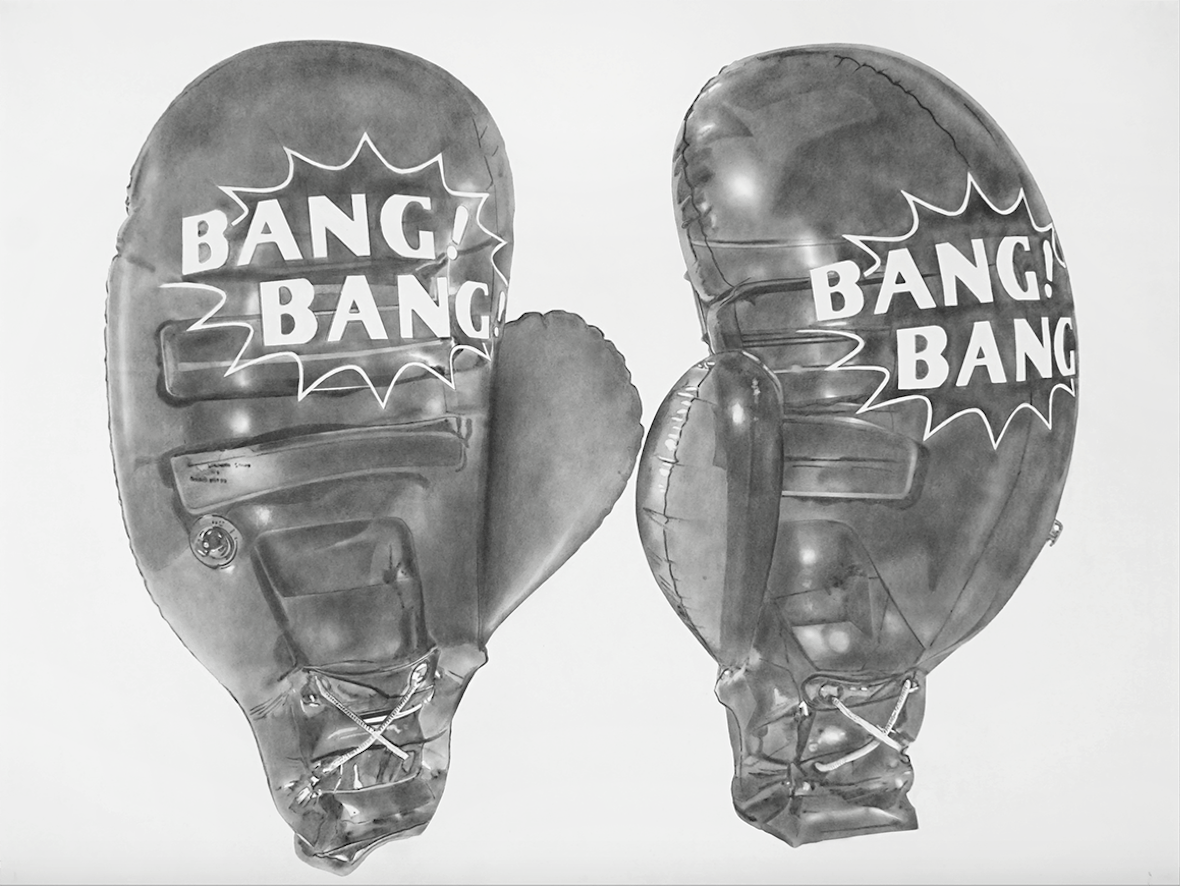 Influenced by pop art, politics and pin badges, the artist's sociopolitical work is delivered with a wink. His graphite works – inspired by artists from Ed Ruscha to Jenny Holzer – have found a fan in Hedi Slimane.

Brooklyn-based artist Carlos Valencia first discovered graffiti in the early ​'90s. He became heavily involved in the scene while living in California. He was obsessed with it – his world revolved around a spray can and a blank brick wall.
Later on, Valencia immersed himself in the big wide world of, what he calls, ​"classic art". He was, and still is, drawn to the Westcoast pop artists who emerged in the early 1970s – Ed Ruscha, John Baldessari and Chris Burden and Eastcoast artists like Steven Parrino, Robert Longo, Cady Noland and Jenny Holzer.
Makes sense. Valencia's work is funny, punchy and accessible, and his appreciation for pop art is apparent. Like Robert Longo's early ​'80s work (see: Untitled (Joe), (1981)), Valencia works with graphite on paper. Take a look at his signature circular drawings – influenced by his affinity for pin badges – for proof. Each comes inscribed with a text slogan, whether that's ​"My lust is for life" or ​"When I die bury me upside down so the world can kiss my ass". They feel at home next to Ed Ruscha's postmodern, text-heavy prints, like The Music from the Balconies (1984). Just funnier.
Elsewhere in Valencia's work, you'll find twisted depictions of mass American culture: warped graphite renders of Disney characters like Goofy, the Seven Dwarfs and, not so Disney, a rubber duck with two cans of Modelo strapped to its cap. A wink to Warhol, perhaps?
"My work serves as a reflection of past and present culture," says the 48-year-old artist dialling in from his home-cum-studio. ​"Pop culture to counter culture, mass market and its subversion."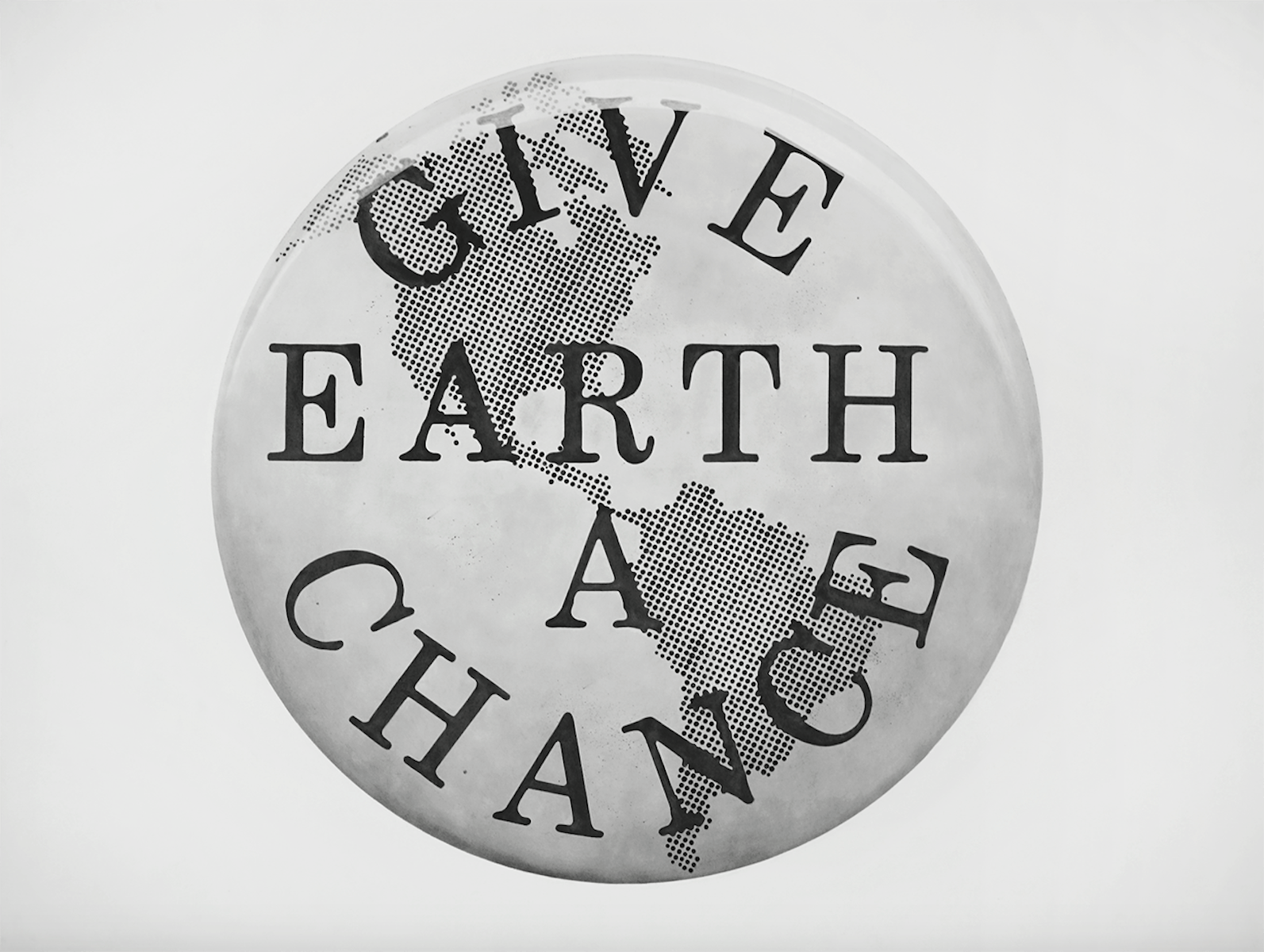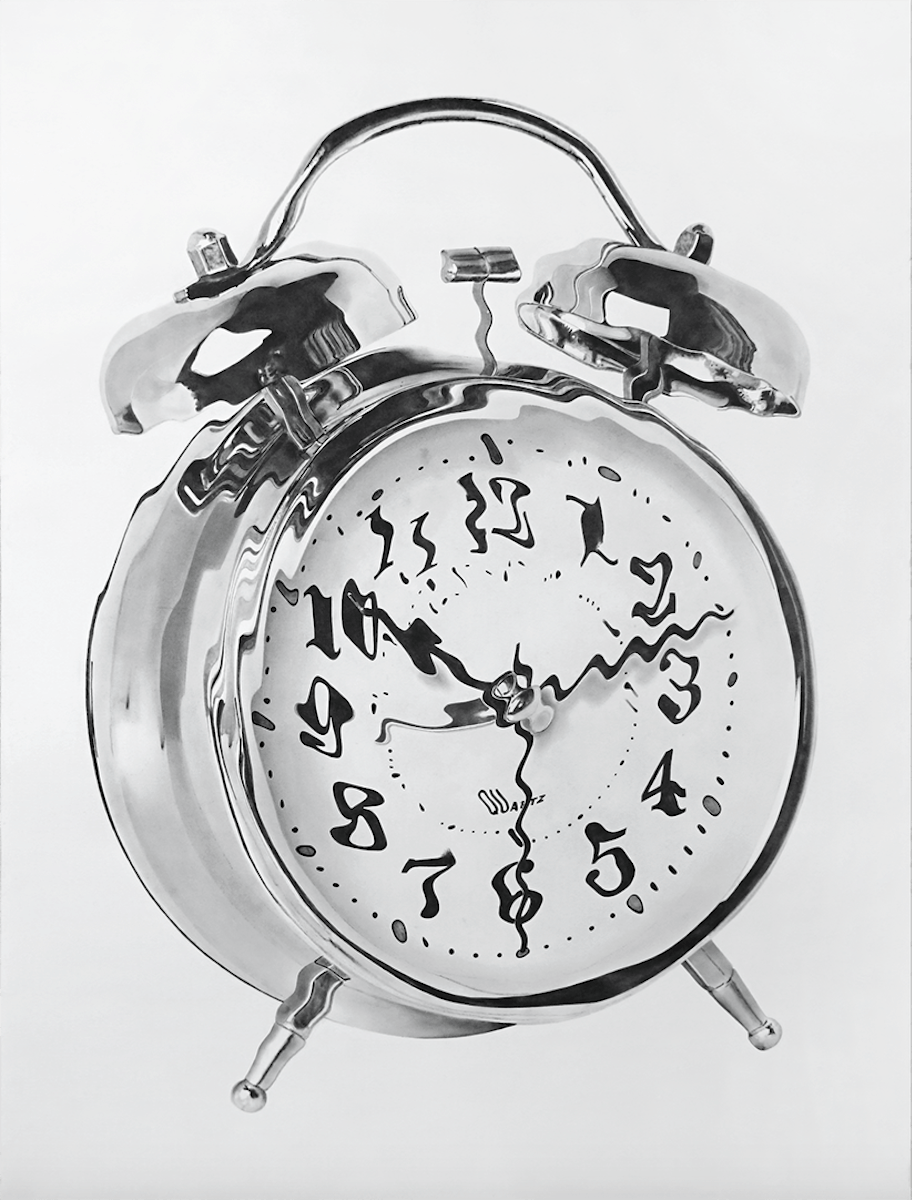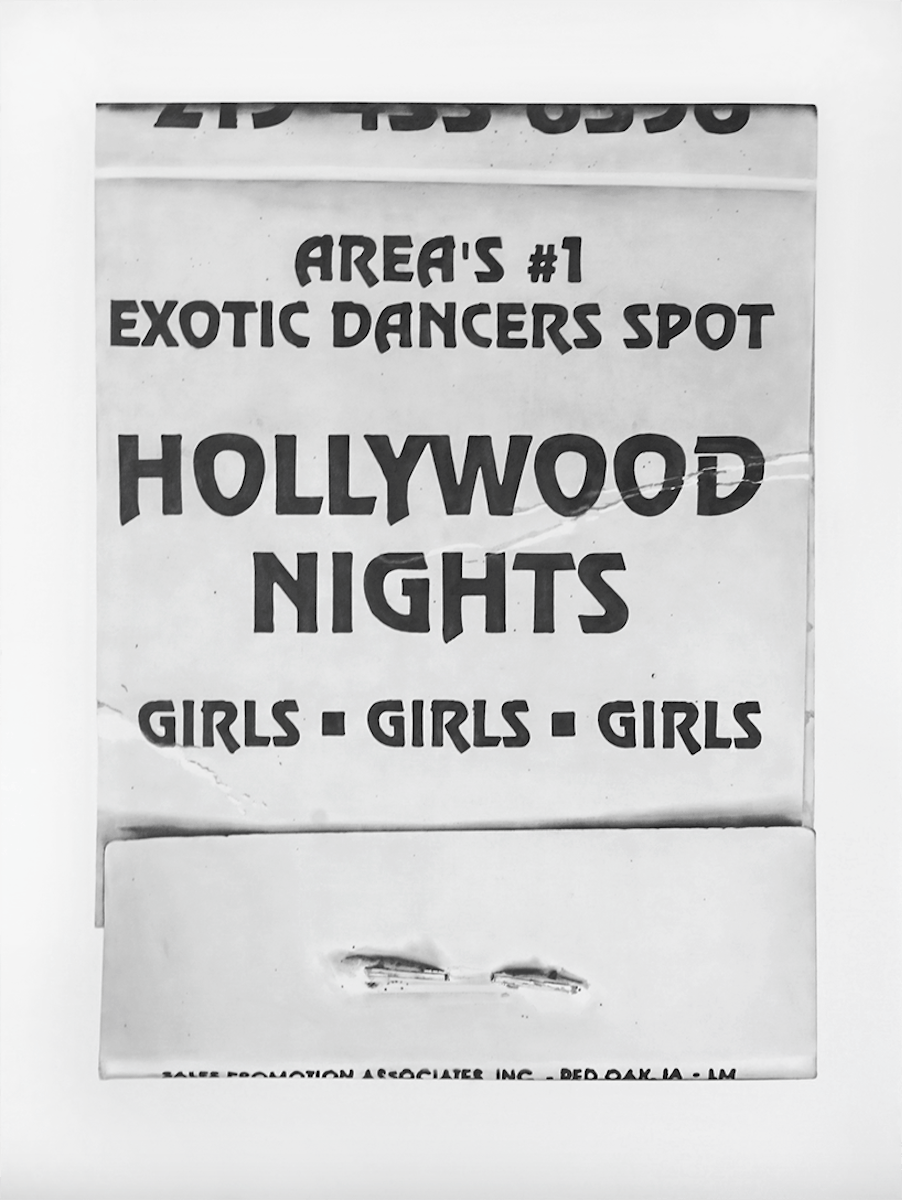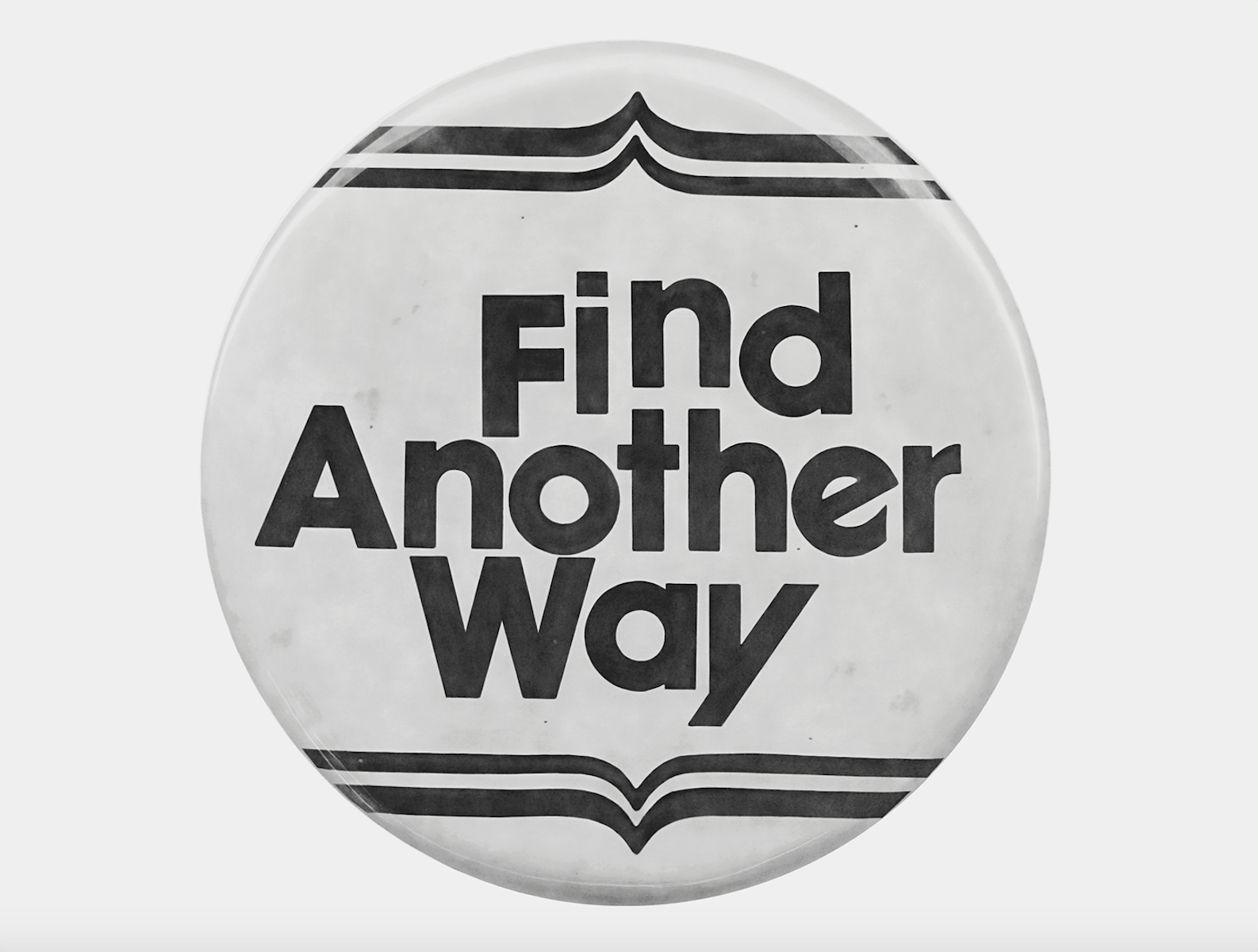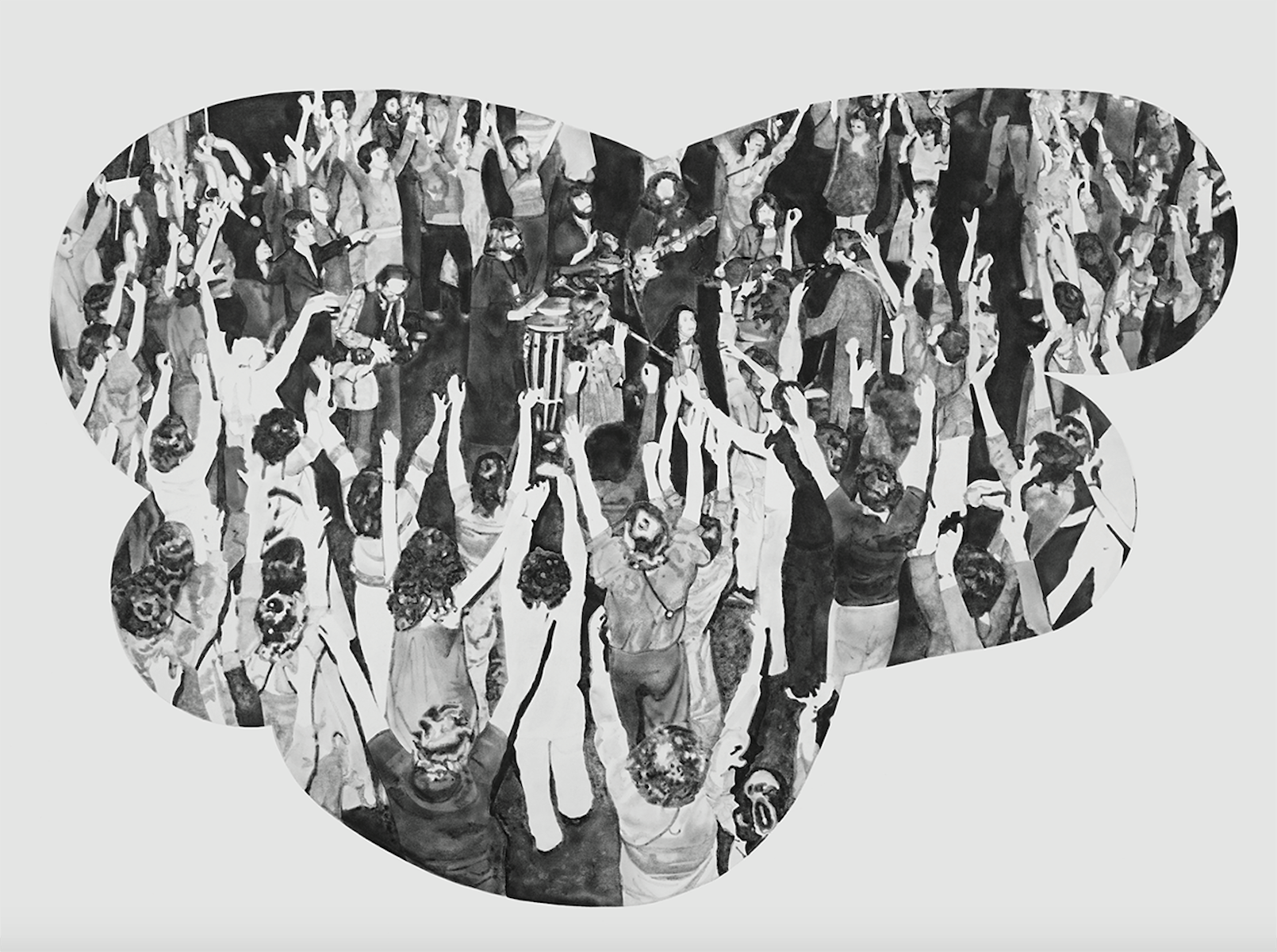 Right now he's inspired by the printed ephemera associated with New York's underground movements: alternative newspapers and pin badges from the 1960s and ​'70s. Through his research, he found that much of the messaging from said decades is as relevant today as it was back then. Environmental and political calls for action have influenced his latest work, like a graphite pin badge inscribed with the words: ​"Give earth a chance."

"We like to think we're at the forefront of these new movements, but we can see that people have been fighting for these changes for decades," Valencia says.
Last year, Celine's creative director, Hedi Slimane, approached Valencia to ask him to contribute artwork for the French house's SS20 collection, which took guests on a road trip back to the rock ​'n' roll hedonism of the 1970s. Valencia's artwork, Uh Huh (2018), features in the collection, embroidered onto a large raffia bag.
Fast-forward to the present and Slimane has selected Valencia – alongside artists, musicians and past-Celine contributors, Lucia and the Best Boys, Joan Jett, Shawn Kuruneru and Oracle Sisters – to feature in the house's Portrait of an Artist project. Each miniseries sees the collaborator share a snapshot of their time spent in lockdown, during the Covid-19 pandemic.
Valencia was invited by Slimane to create a short video of his time in isolation. In it, he documents his process when creating one of his graphite works, while addressing the current state of the world through its voiceover – something he re-addresses, optimistically, later on:
"I'm choosing to use this time [in lockdown] in a positive way wherever possible," Valencia explains. ​"Although everything is on hold at the moment, we can keep moving forward which is keeping me going."

More like this