Forget normal life, join the Circus
London-based photographer Jackson Bowley is back with the second issue of his magazine, and it's bigger, badder and madder than the last.

Like the technicoloured hair of Circus' founder-slash-ringmaster, photographer Jackson Bowley, the magazine is totally unpredictable. Each page is more bonkers than the last. On one, a broccoli, pair of scissors and a python are superimposed onto a wooden room (what's the link, you ask?), while on another, a fairly elongated foreskin pokes out of a jeans zipper. Gracing the cover of its second issue? Olympic gold medalist swimmer Kathleen Dawson, shot by Ian MacNicol.

Circus prides itself on its subversive, outrageous take on beauty. Bowley has shot editorials for Dazed Beauty, Tank and, more recently, the backstage faces at KNWLS' SS23 show, where Isamaya Ffrench provided the slap. Bowley, it would seem, is obsessed with the absurd.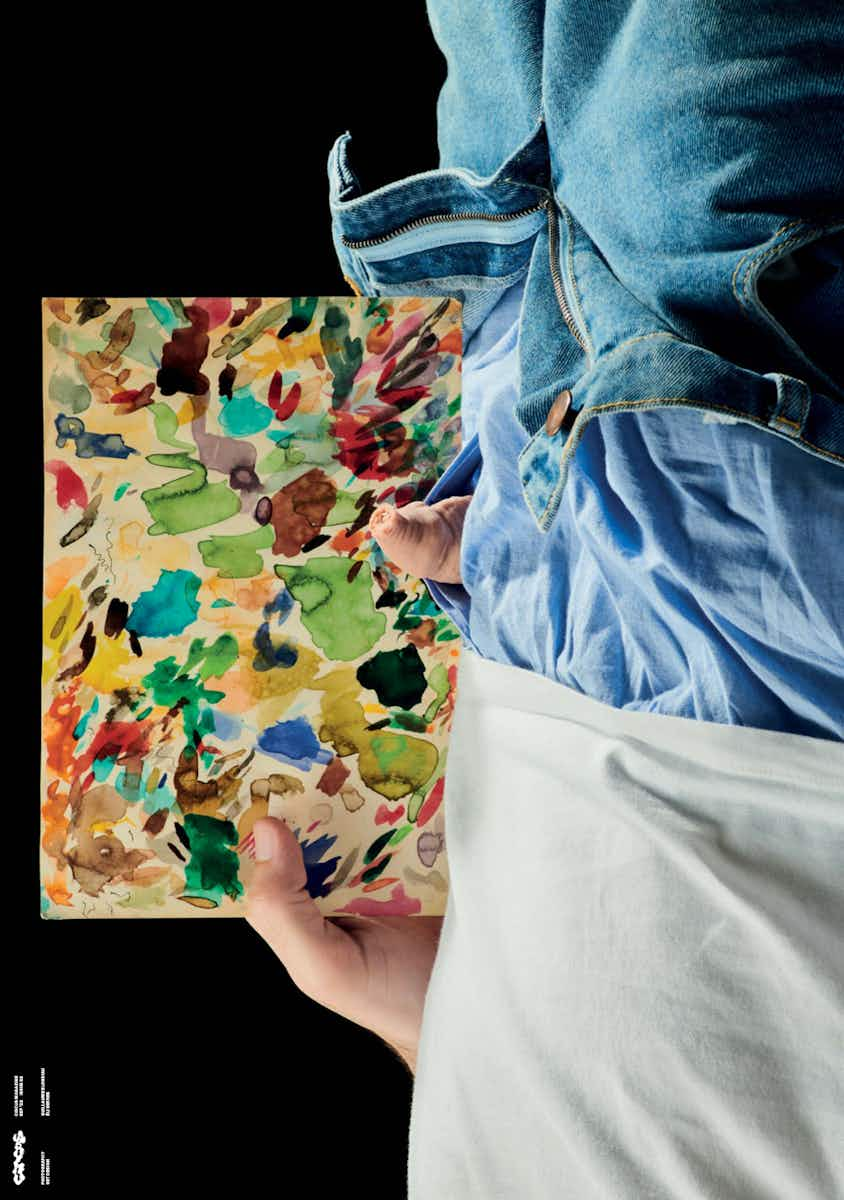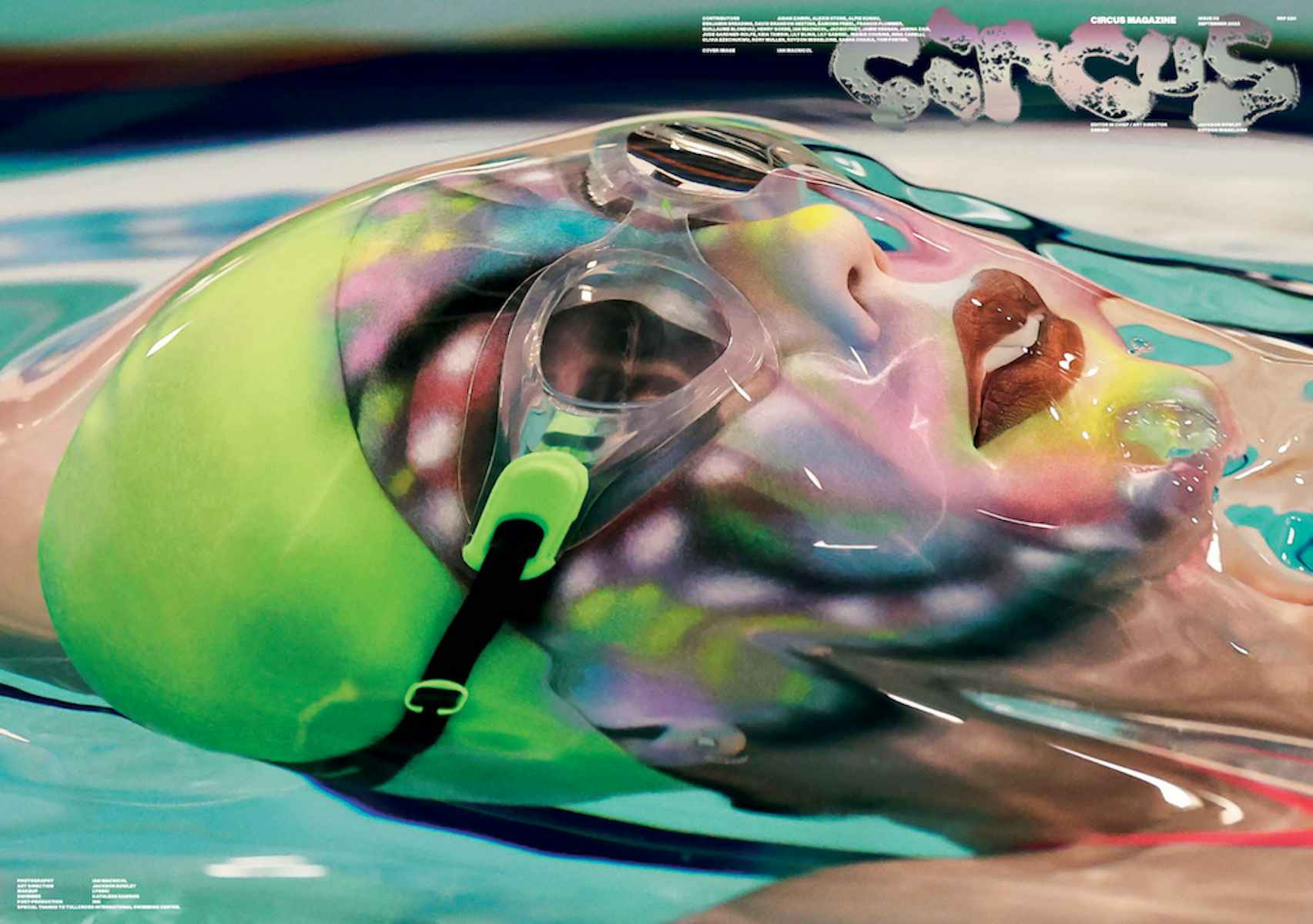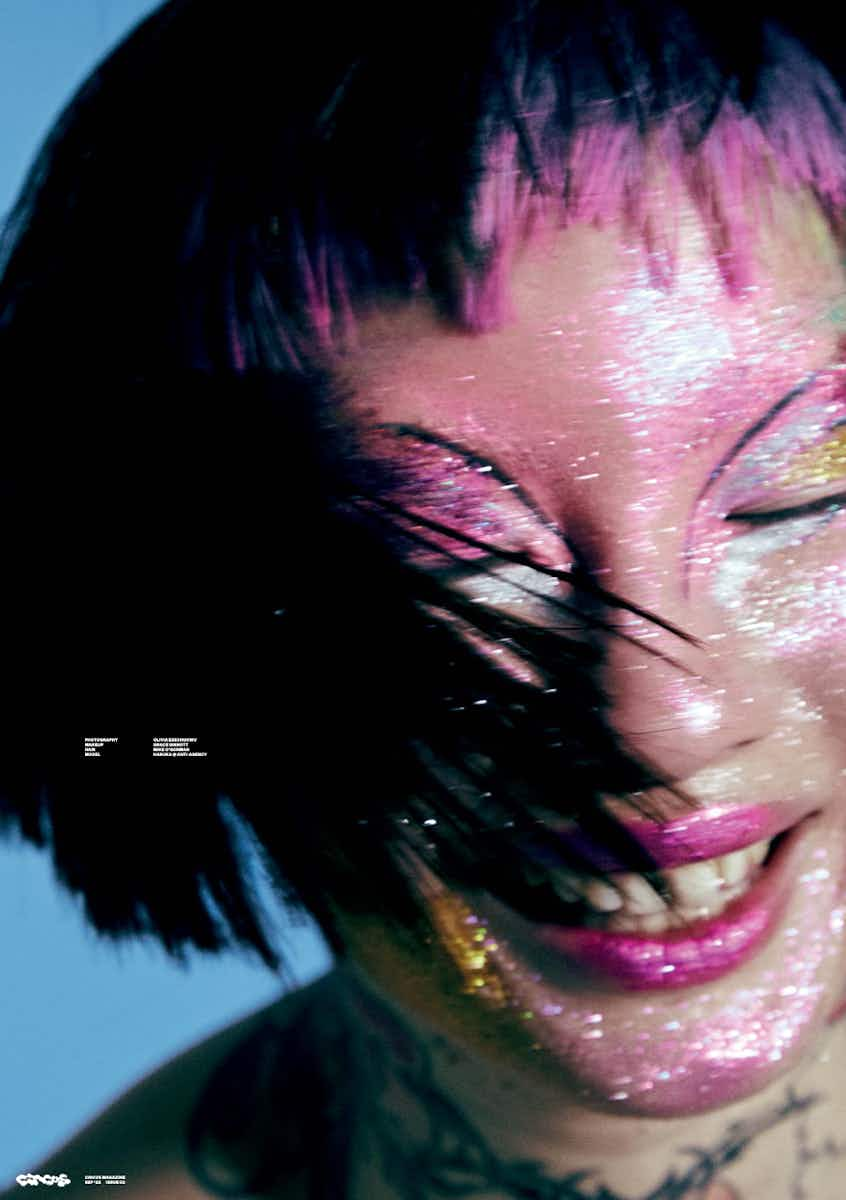 "My general ethos to life is to have fun, not be too serious or driven by anything other than making nice imagery," Bowley says. ​"It's not money-driven. It's about making images that you want to make because you've been asked and given the opportunity. It's very simple!"

Anything feels possible in the world of Circus, but for this issue, Bowley went for a slightly more ominous theme: The Impossible. ​"Ah, yeah, the theme," he says. ​"I usually don't like themes because I find them quite contrived, but I was looking at really weird things that all seemed quite impossible. So I thought, ​'Let's go with the impossible issue.'

"But I accidentally foreshadowed how difficult making the issue would be. At times, it felt incredibly impossible to make."

Made up as loosely-bound A1 posters (i.e. massive), each page is meant to feel like a frame-worthy print. And with work from some of London's most electric image-makers – Francis Plummer, Aidan Zamiri and Waste! Store co-founder Roydon Misseldine – it's a bumper issue of madness. A bit like a circus, you could say.

"It's an absolute fucking free for all, to be honest," Bowley says. ​"It's definitely a circus, but it's a really fun circus."


More like this