Dystopian look, utopian feel: welcome to Germany's queerest weekend
Brought to you by Pornceptual, CockTail d'Amore and Buttons, Whole is an "unreal, exciting, beautiful, liberating and overwhelming" festival. Is it the future of Pride?
It's 5am and several hundred inebriated revellers are dancing alongside five colossal excavators towering ominously above the lake and festival grounds at Ferropolis ("the city of steel") out in the East German countryside. It's the arresting location for the three-day Whole United Queer festival, where activities include a ​"non-hierarchical Japanese bondage" class as well as an open-air ​"dark room" heavily populated by gay men (two men fuck in broad daylight against a camouflage mesh). The festival aims to be a sex-positive, inclusive space for all sexual and gender expressions.
Whole is organised by Berlin's most infamous parties: Pornceptual's Raquel Fedato and Chris Phillips founded the festival and others like CockTail d'Amore and Buttons got on board later. This year's event includes 27 collectives from the global underground dance music scene, coming from Amsterdam to Tbilisi and Mexico City to Moscow. The participants are ​"much more than a group of DJs and promoters… they work tirelessly to carve out space for their audiences and create opportunities to support new artistic possibilities and sexual freedoms," according to the festival spiel. The name is an unapologetic declaration of intent: to make Europe's queer scene one big inclusive whole.
For many attendees, it's their first festival experience, like 19-year-old Mohammad Salim who is born and raised in Berlin with Palestinian-Lebanese roots. He reels off adjectives to describe the event: ​"unreal, exciting, beautiful, liberating and overwhelming" amongst others. ​"So many emotions," he says. Whole is taking place at a significant turning point in Mohammad's life: he only came out to his parents a week before. ​"I have barely spoken to them over the last three months," he says. ​"The things I went through were unforgettable and unforgivable…but I got very strong support from the queer community." For Salim, ​"it's the most non-judgmental, peaceful festival ever. It was a truly life-changing experience. It's people just living out their truth over and over."

It's a sentiment echoed by many, but not everyone agrees. Partygoer Lina (who spoke on a condition of anonymity) praised some of the efforts to include minority groups (like The House of Living Colors biracial drag collective), but argued more could be done to protect vulnerable queer identities — groups that are growing in Germany after the country took in over 1 million refugees in 2016. She says she received verbal abuse from other partyers for wearing a ​"Free Palestine" t‑shirt (it's not the first time the Palestinian-Israeli conflict has sparked off on the dance floors of Berlin).
When it gets dark, the gothic spikes light up in reds and greens, like a Brutalist fairground ride. Everything here is big: the huge machines look like the titan walkers vehicles from Star Wars, or a surrealist painting (think Salvador Dali's The Elephants). The ​"Teufelsee" stage (which translates as ​"Devil's lake" and is named after Berlin's fabled queer lake) is set in the water. Muscular torsos bristle against transgirl harems, while bejewelled femme boys soak up Depeche Mode's Enjoy the Silence.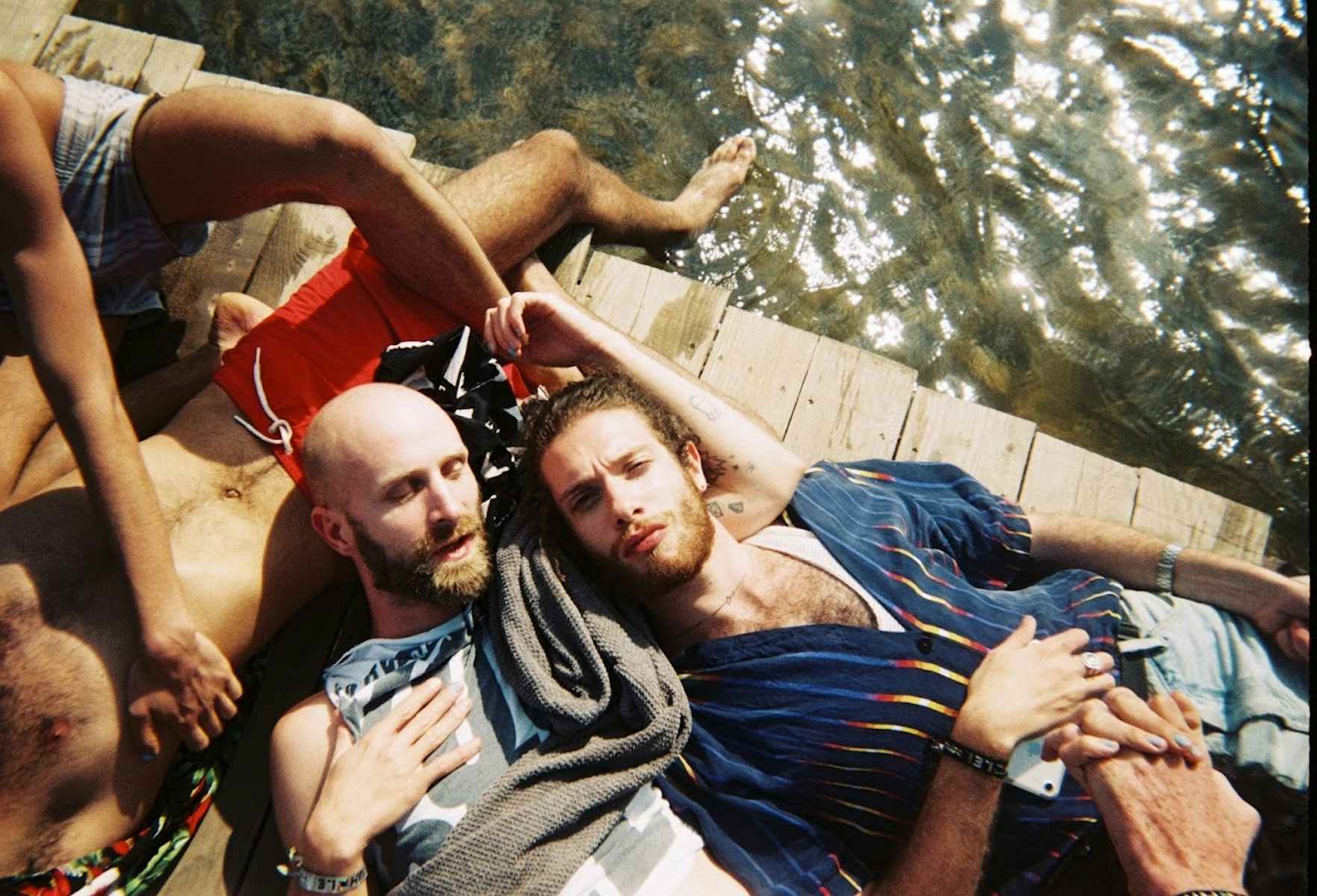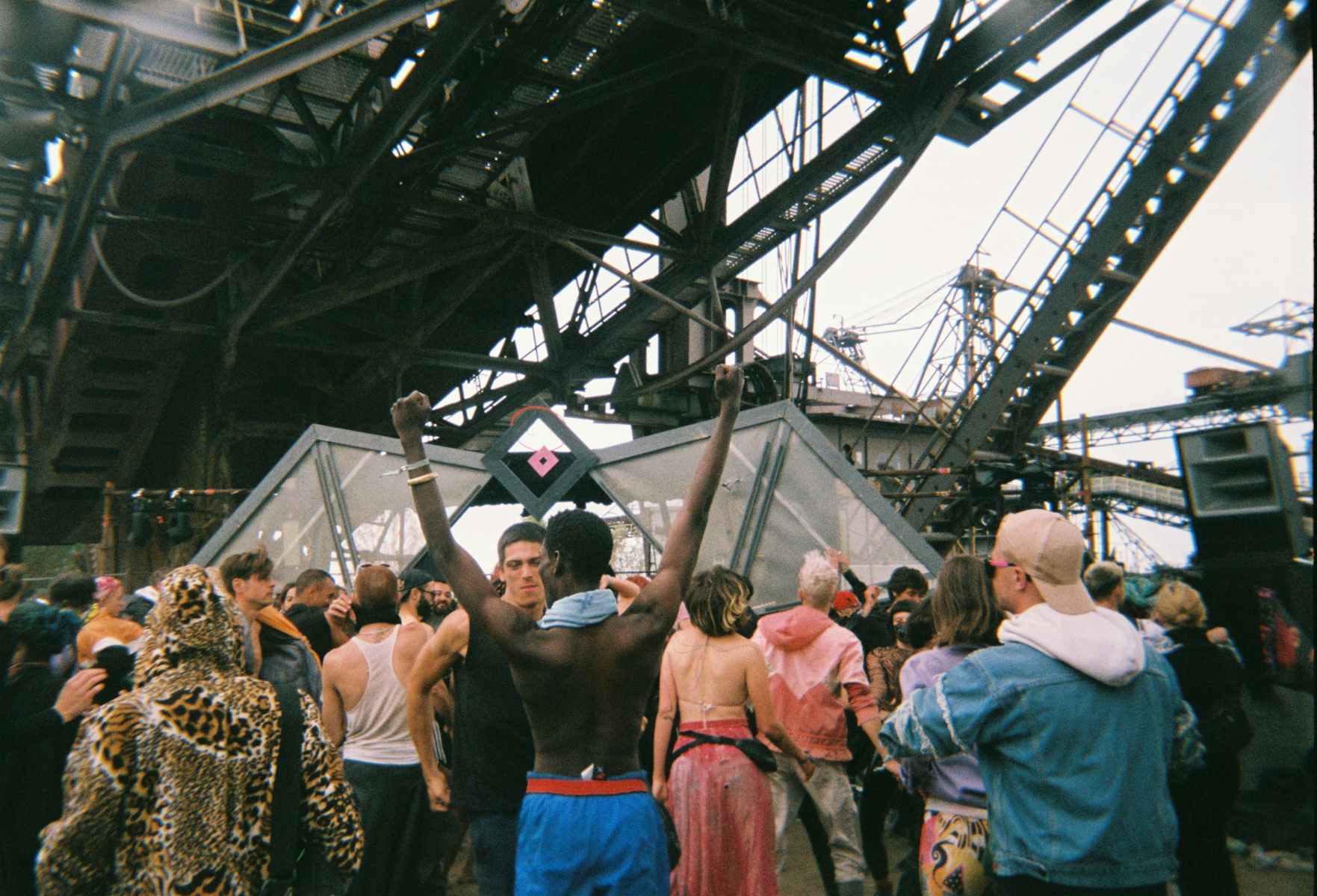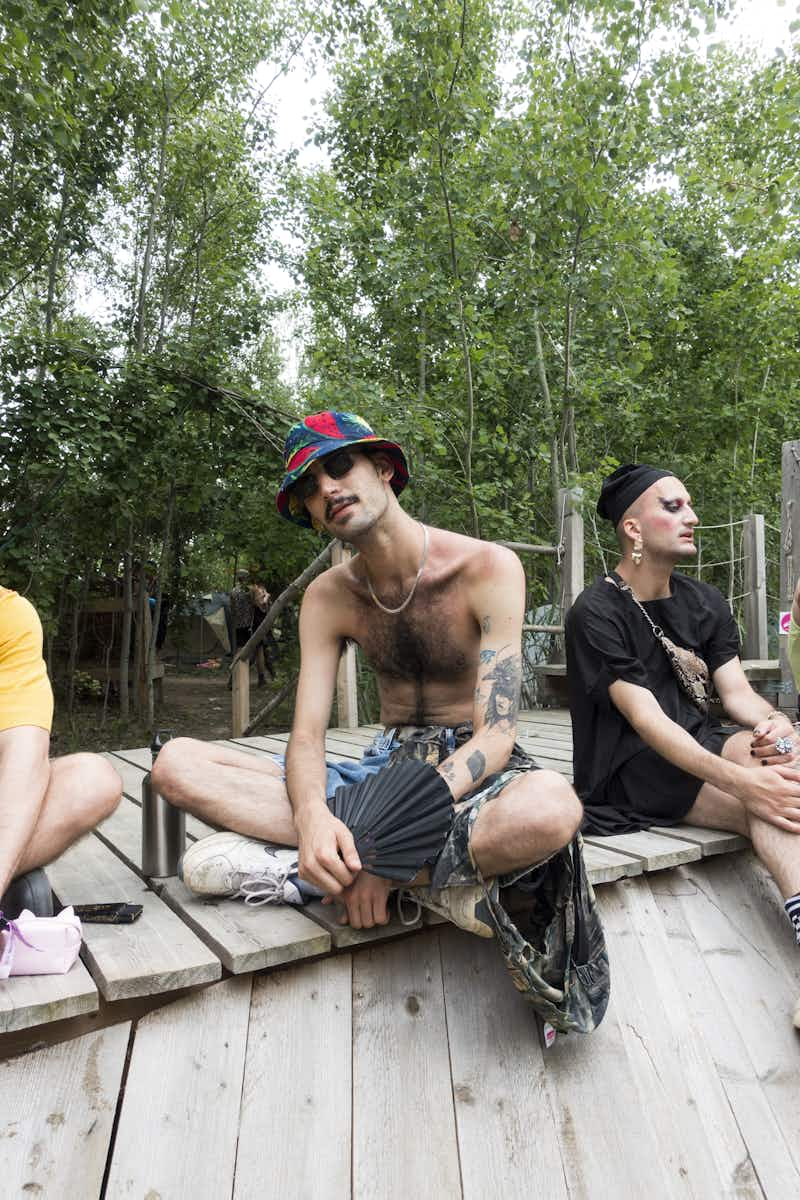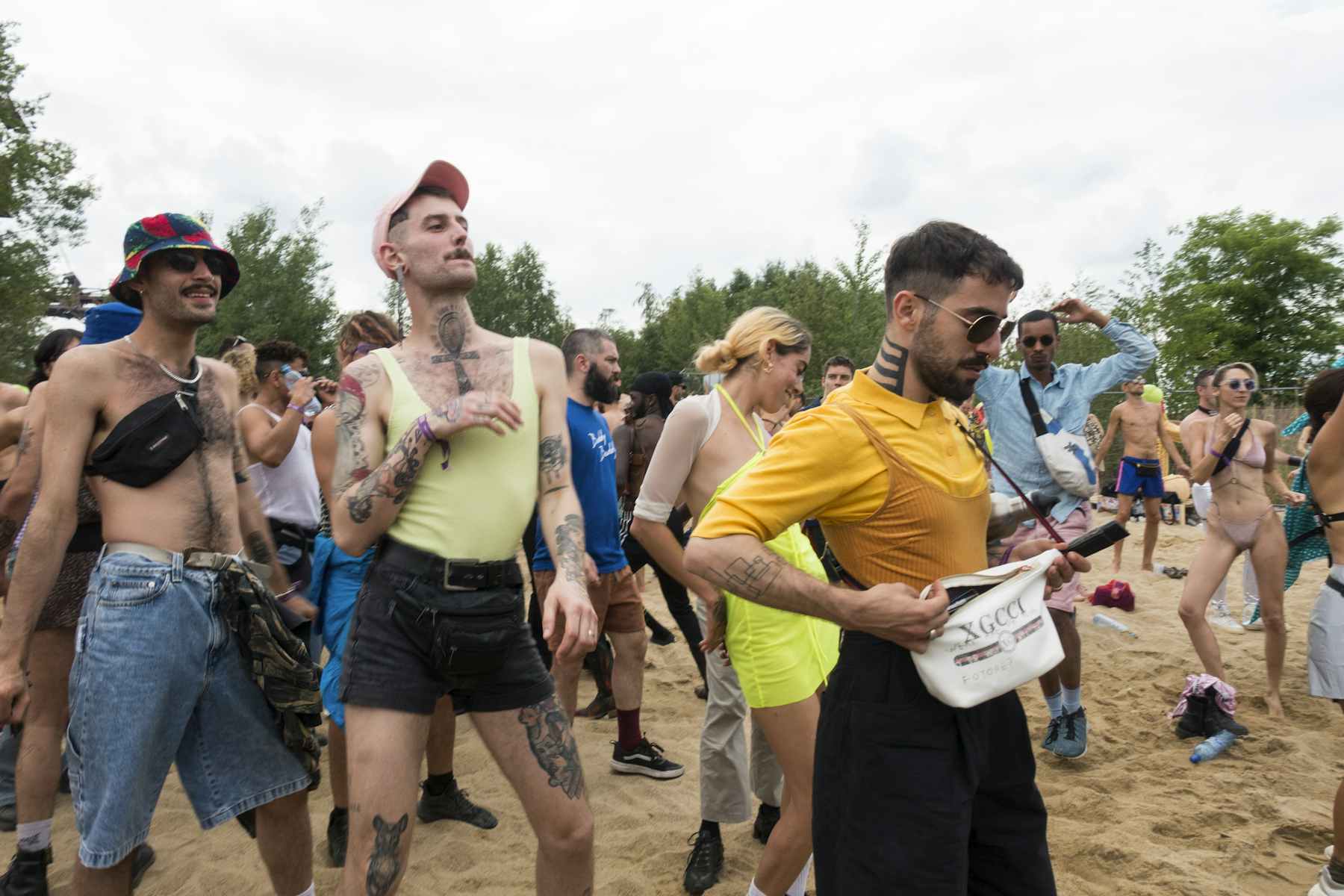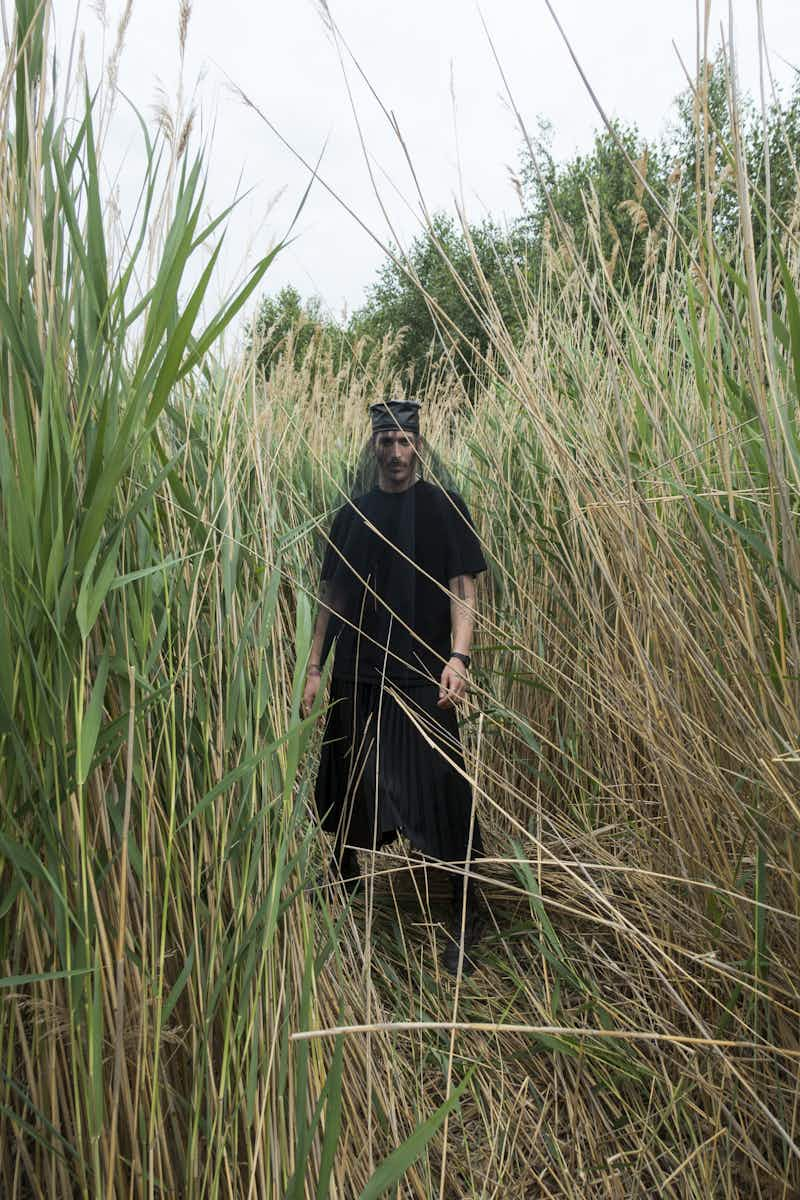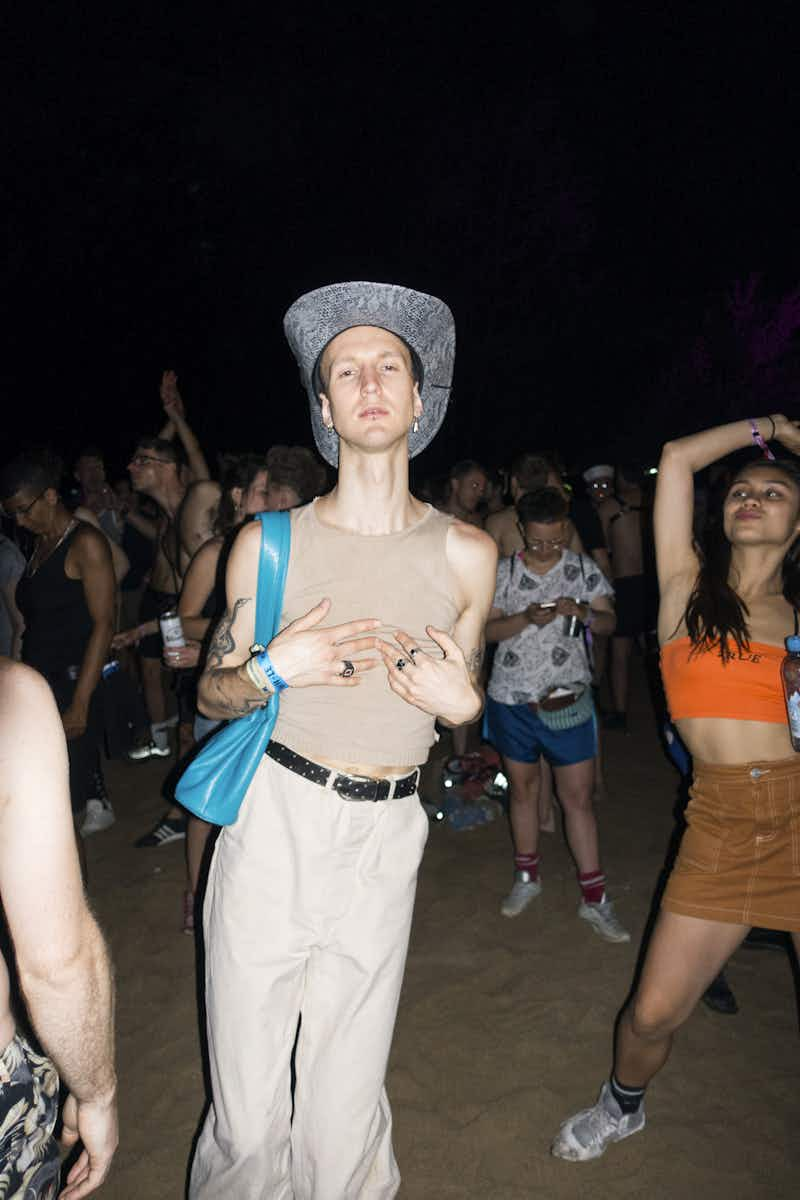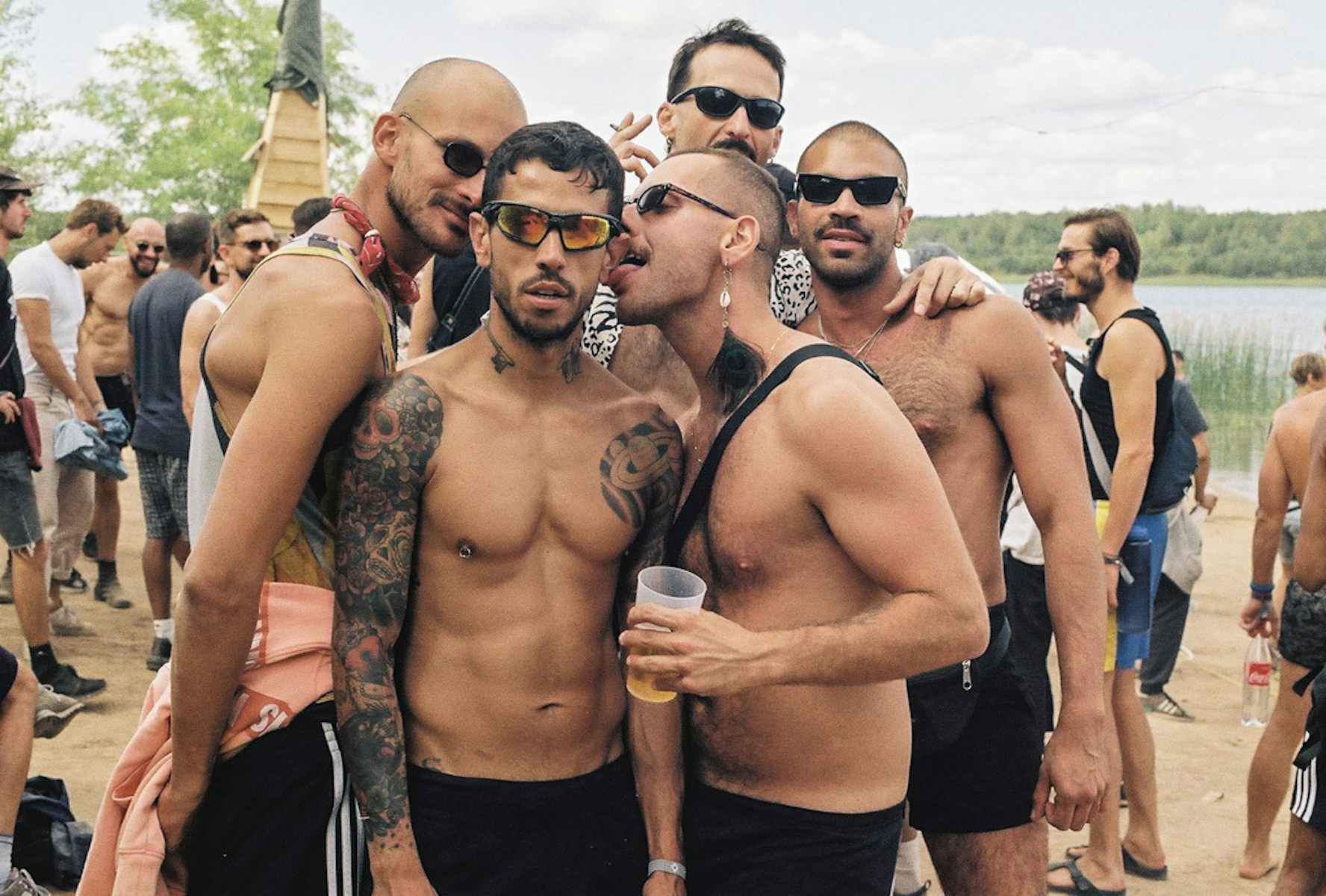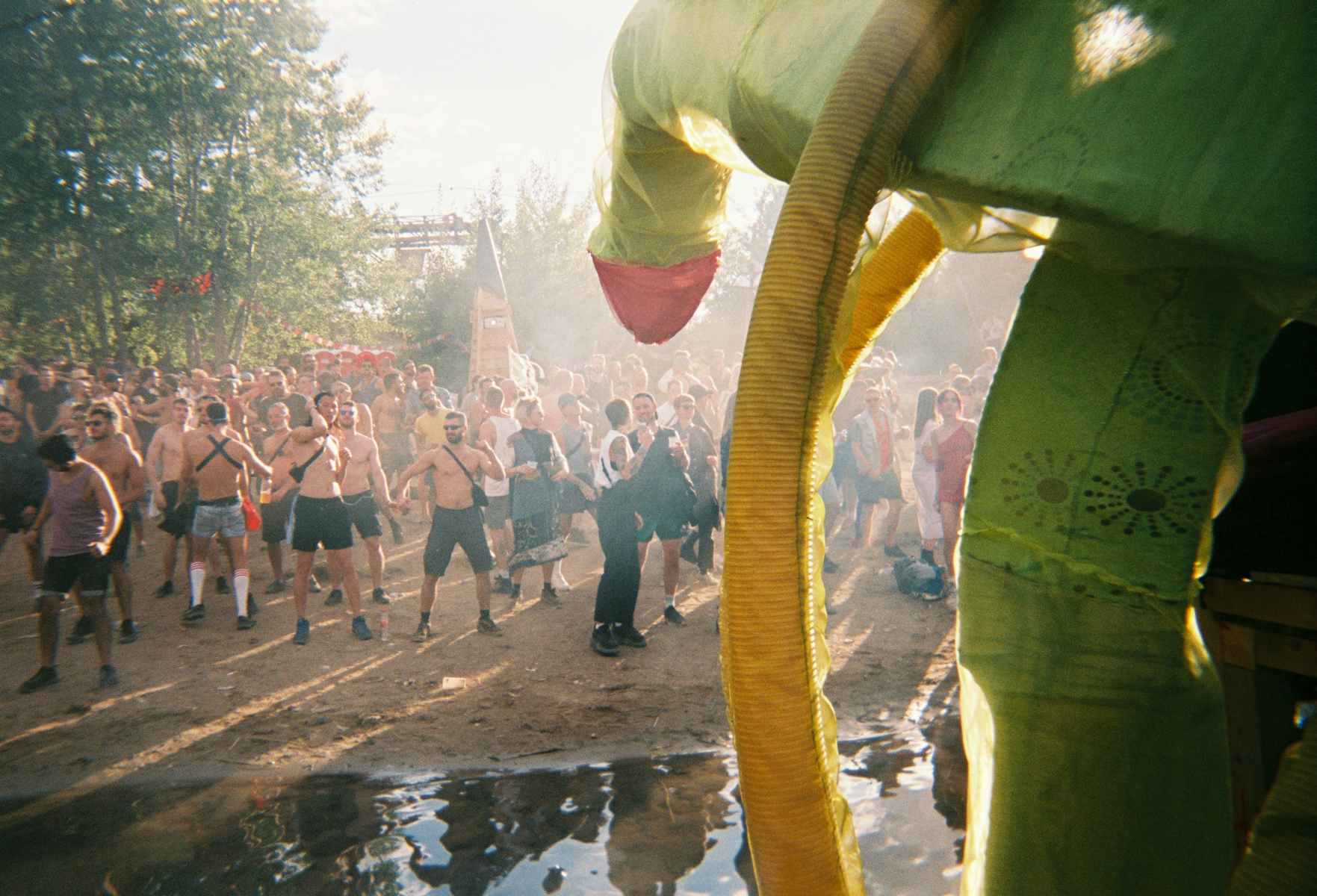 Photography by Generation Black, Pedro Pablo Errazuriz and Eric Chris Phillips
One of the most hyped events is the ​"Genital Self Love Experience" workshop for female* identified/non-binary/trans*/intersex. Held in a womb-like tent called the La Maison de Venus, sex technology researcher Oli Lipski described it – in turns – as funny, heartbreaking and affirming. ​"We sat in a circle with mirrors and were told to introduce ourselves to our genitals. See how we felt with ourselves, what emotions came up. We then did the same with the person next to us and stared at their parts. It was such a daunting feeling — of being so exposed and intimate with a stranger, but we were made to feel safe and supported. By the end I was crying, there was such power and energy from the people around me that it evoked some intense feelings."
It's clear that from speaking to attendees that Whole is not your typical electronic music festival and is certainly a welcome and pioneering undertaking. What's unclear is how the festival will continue to address political and gender issues against unambiguous hedonism. Ben Miller who held a panel there and is a Schwules Museum board member (one of the world's largest queer museums and archives) is optimistic and praises the festival for doing something different. ​"Hopefully this all moves beyond plain hedonism –– and beyond the idea that we all go for the weekend, let off steam, and then just contentedly re-join the world outside until the next moment for free expression comes up. We've got to change the world, a lot, and quickly."

More like this