Dystopi­an look, utopi­an feel: wel­come to Germany's queer­est weekend
It's 5am and sev­er­al hun­dred ine­bri­at­ed rev­ellers are danc­ing along­side five colos­sal exca­va­tors tow­er­ing omi­nous­ly above the lake and fes­ti­val grounds at Fer­ropo­lis ("the city of steel") out in the East Ger­man coun­try­side. It's the arrest­ing loca­tion for the three-day Whole Unit­ed Queer fes­ti­val, where activ­i­ties include a ​"non-hier­ar­chi­cal Japan­ese bondage" class as well as an open-air ​"dark room" heav­i­ly pop­u­lat­ed by gay men (two men fuck in broad day­light against a cam­ou­flage mesh). The fes­ti­val aims to be a sex-pos­i­tive, inclu­sive space for all sex­u­al and gen­der expressions.
Whole is organ­ised by Berlin's most infa­mous par­ties: Pornceptual's Raquel Feda­to and Chris Phillips found­ed the fes­ti­val and oth­ers like Cock­Tail d'Amore and But­tons got on board lat­er. This year's event includes 27 col­lec­tives from the glob­al under­ground dance music scene, com­ing from Ams­ter­dam to Tbil­isi and Mex­i­co City to Moscow. The par­tic­i­pants are ​"much more than a group of DJs and pro­mot­ers… they work tire­less­ly to carve out space for their audi­ences and cre­ate oppor­tu­ni­ties to sup­port new artis­tic pos­si­bil­i­ties and sex­u­al free­doms," accord­ing to the fes­ti­val spiel. The name is an unapolo­getic dec­la­ra­tion of intent: to make Europe's queer scene one big inclu­sive whole.
For many atten­dees, it's their first fes­ti­val expe­ri­ence, like 19-year-old Moham­mad Sal­im who is born and raised in Berlin with Pales­tin­ian-Lebanese roots. He reels off adjec­tives to describe the event: ​"unre­al, excit­ing, beau­ti­ful, lib­er­at­ing and over­whelm­ing" amongst oth­ers. ​"So many emo­tions," he says. Whole is tak­ing place at a sig­nif­i­cant turn­ing point in Mohammad's life: he only came out to his par­ents a week before. ​"I have bare­ly spo­ken to them over the last three months," he says. ​"The things I went through were unfor­get­table and unforgivable…but I got very strong sup­port from the queer com­mu­ni­ty." For Sal­im, ​"it's the most non-judg­men­tal, peace­ful fes­ti­val ever. It was a tru­ly life-chang­ing expe­ri­ence. It's peo­ple just liv­ing out their truth over and over."

It's a sen­ti­ment echoed by many, but not every­one agrees. Par­ty­go­er Lina (who spoke on a con­di­tion of anonymi­ty) praised some of the efforts to include minor­i­ty groups (like The House of Liv­ing Col­ors bira­cial drag col­lec­tive), but argued more could be done to pro­tect vul­ner­a­ble queer iden­ti­ties — groups that are grow­ing in Ger­many after the coun­try took in over 1 mil­lion refugees in 2016. She says she received ver­bal abuse from oth­er par­ty­ers for wear­ing a ​"Free Pales­tine" t-shirt (it's not the first time the Pales­tin­ian-Israeli con­flict has sparked off on the dance floors of Berlin).
When it gets dark, the goth­ic spikes light up in reds and greens, like a Bru­tal­ist fair­ground ride. Every­thing here is big: the huge machines look like the titan walk­ers vehi­cles from Star Wars, or a sur­re­al­ist paint­ing (think Sal­vador Dali's The Ele­phants). The ​"Teufelsee" stage (which trans­lates as ​"Devil's lake" and is named after Berlin's fabled queer lake) is set in the water. Mus­cu­lar tor­sos bris­tle against trans­girl harems, while bejew­elled femme boys soak up Depeche Mode's Enjoy the Silence.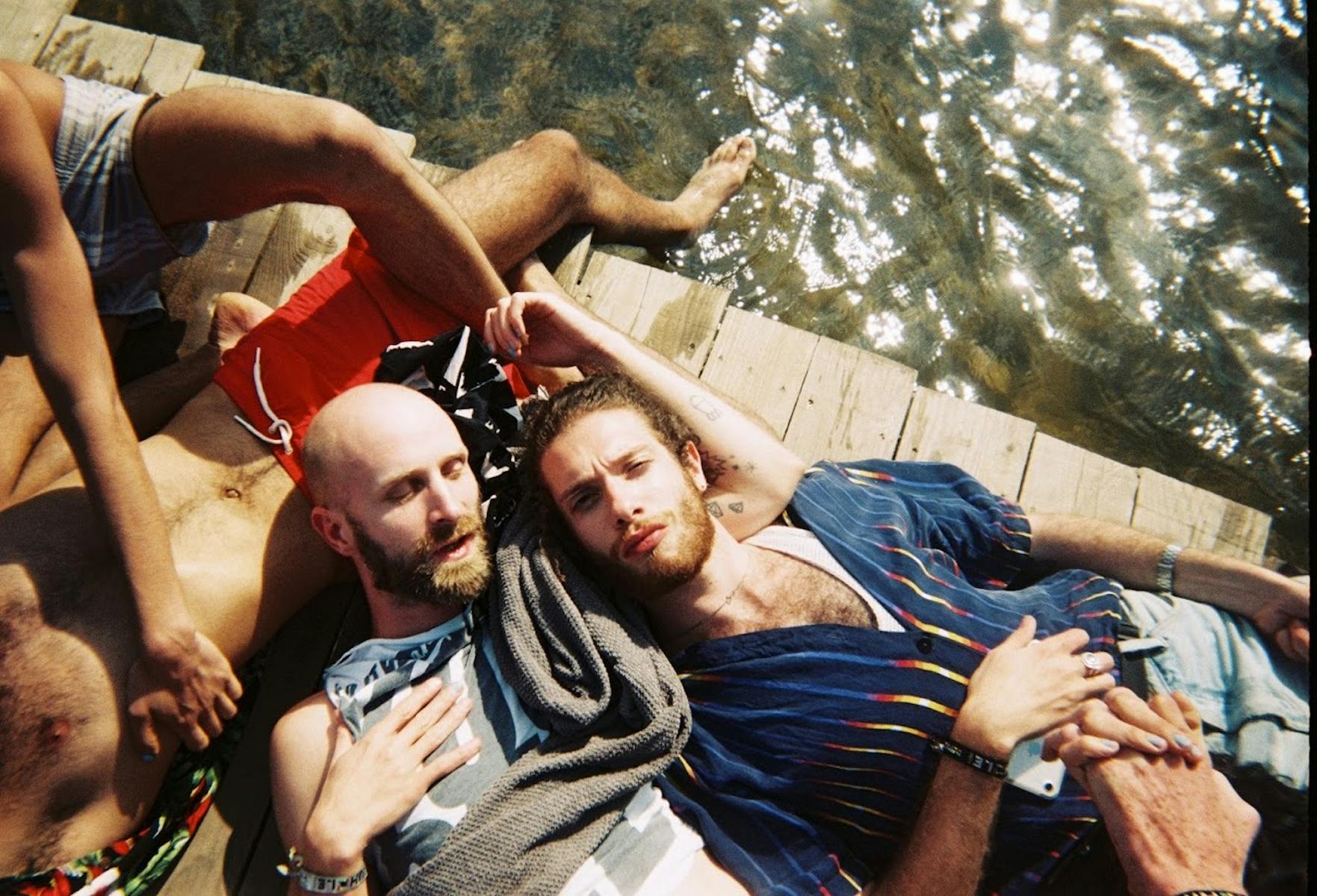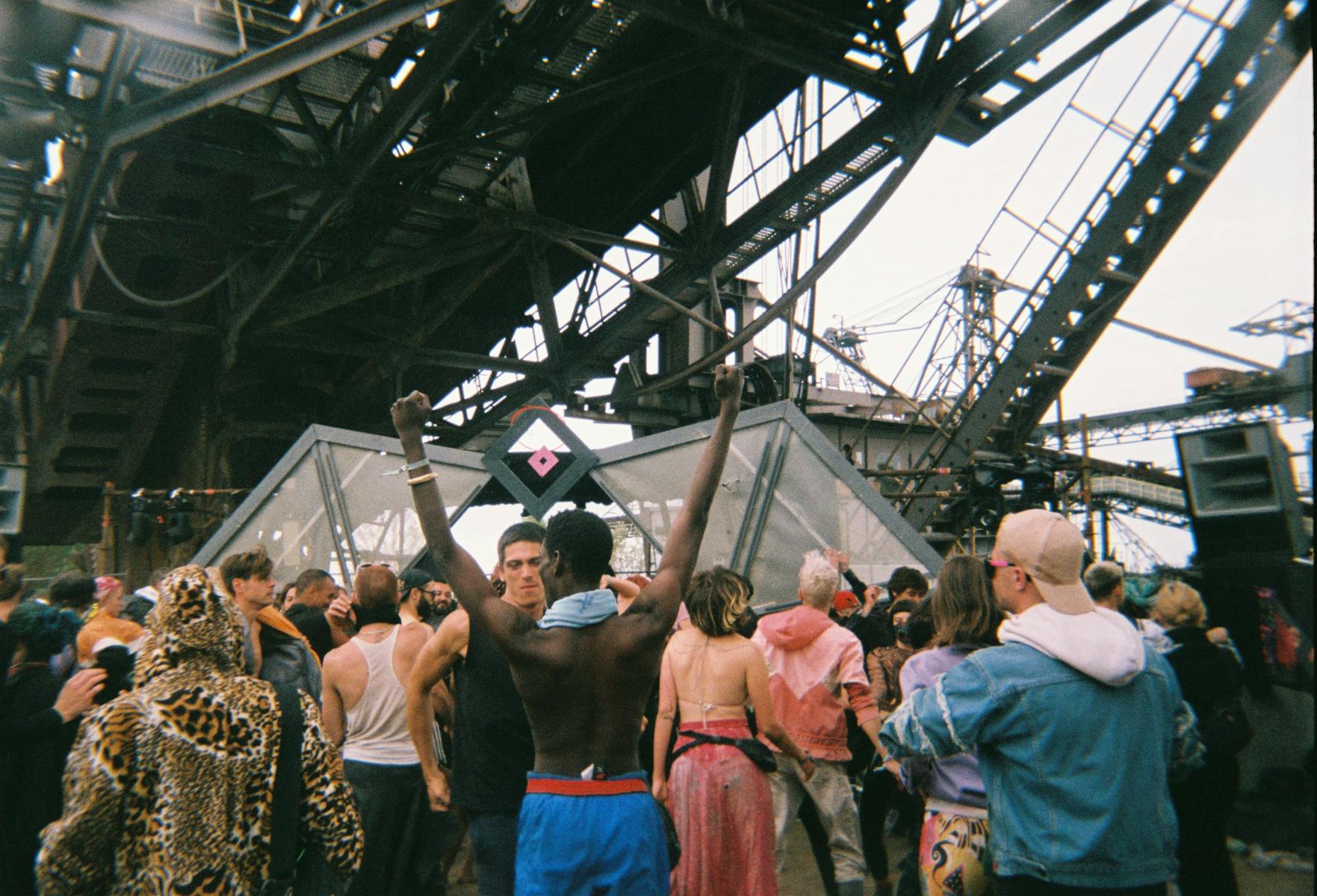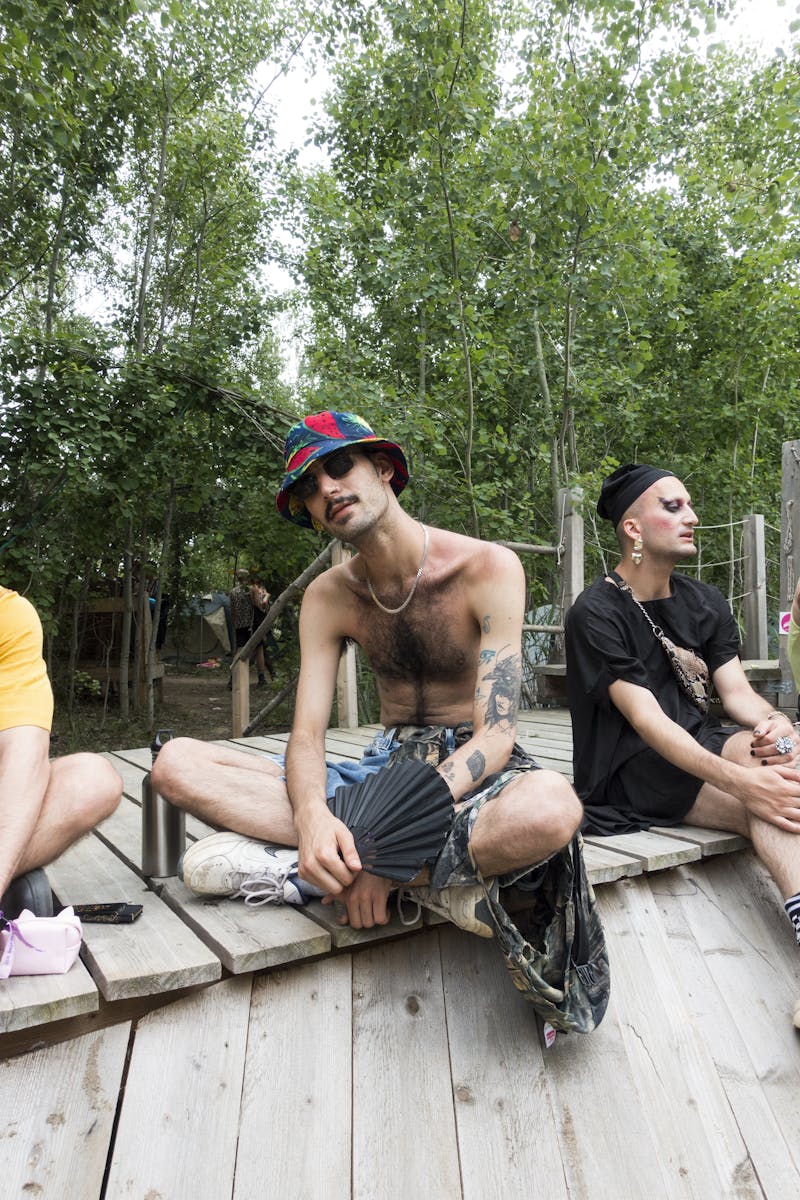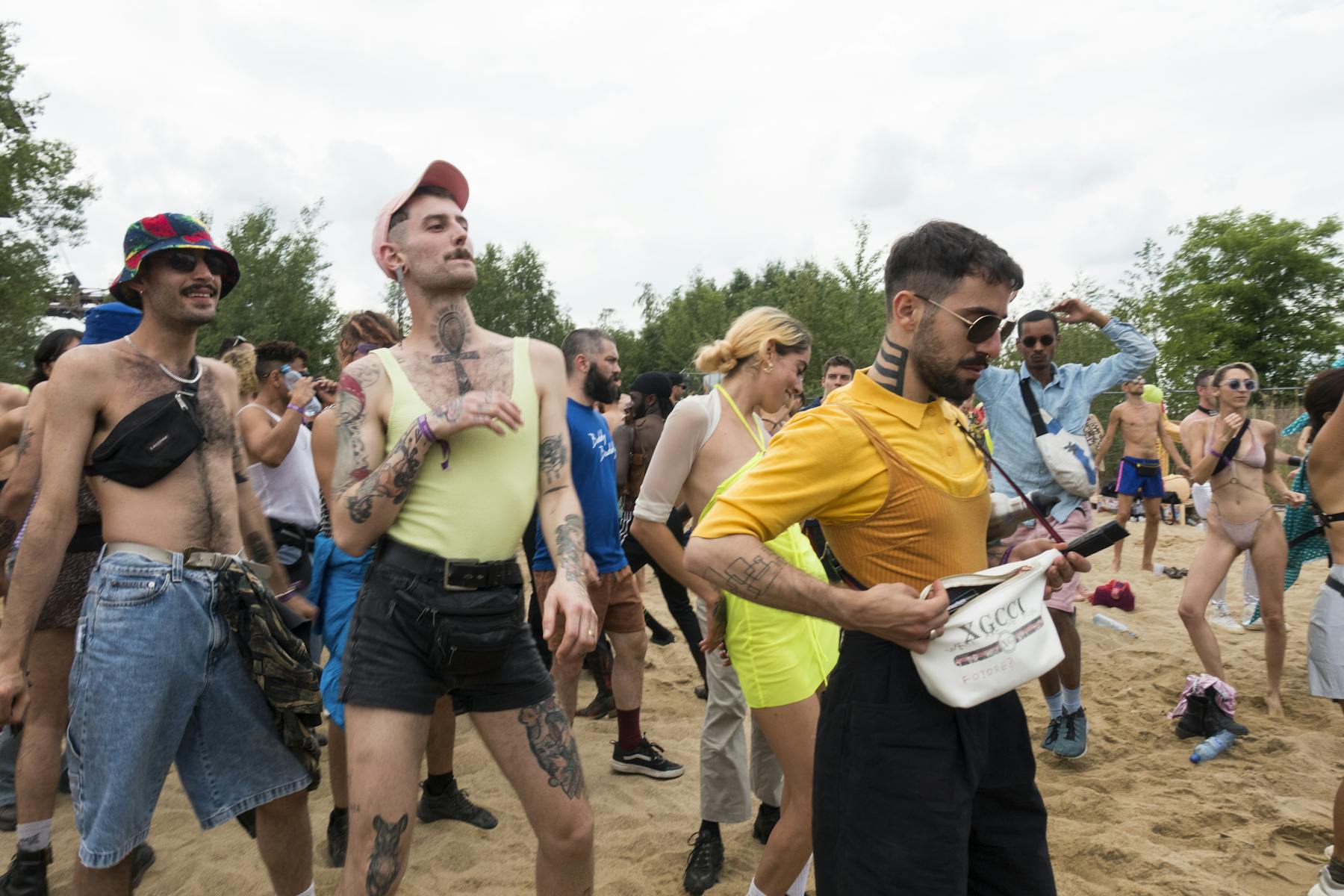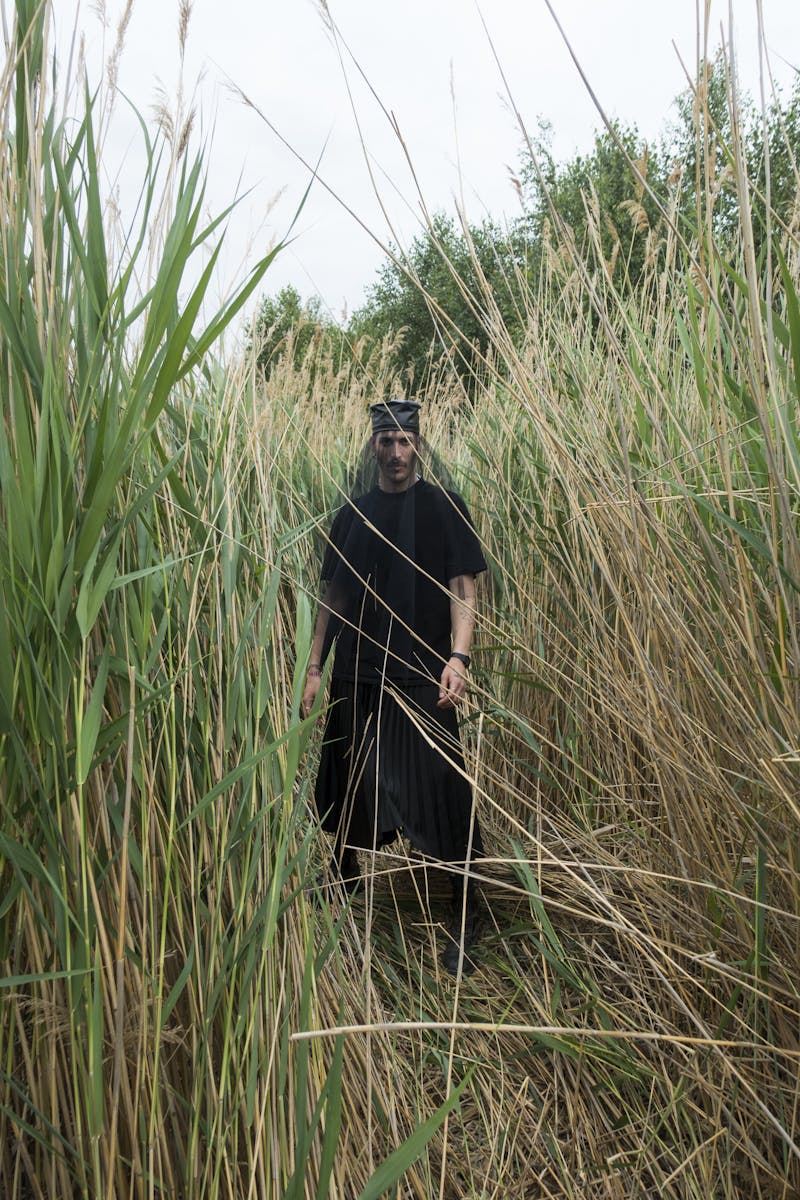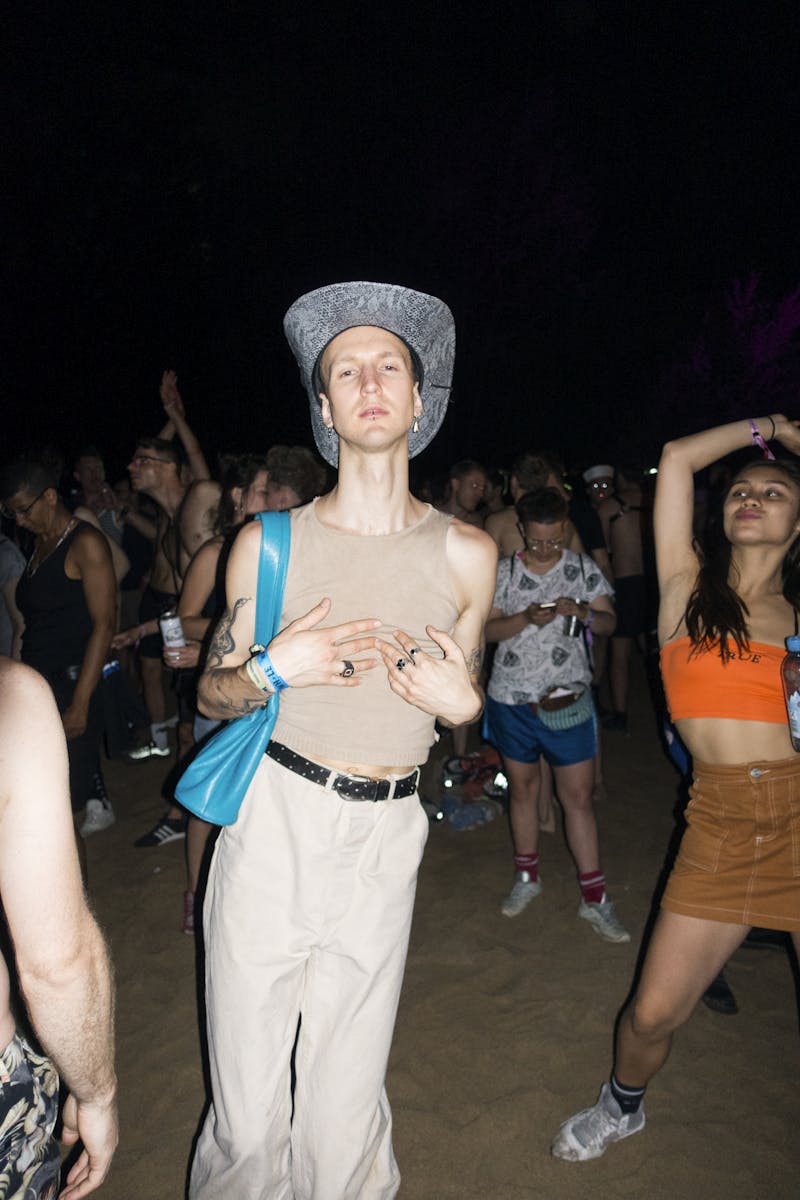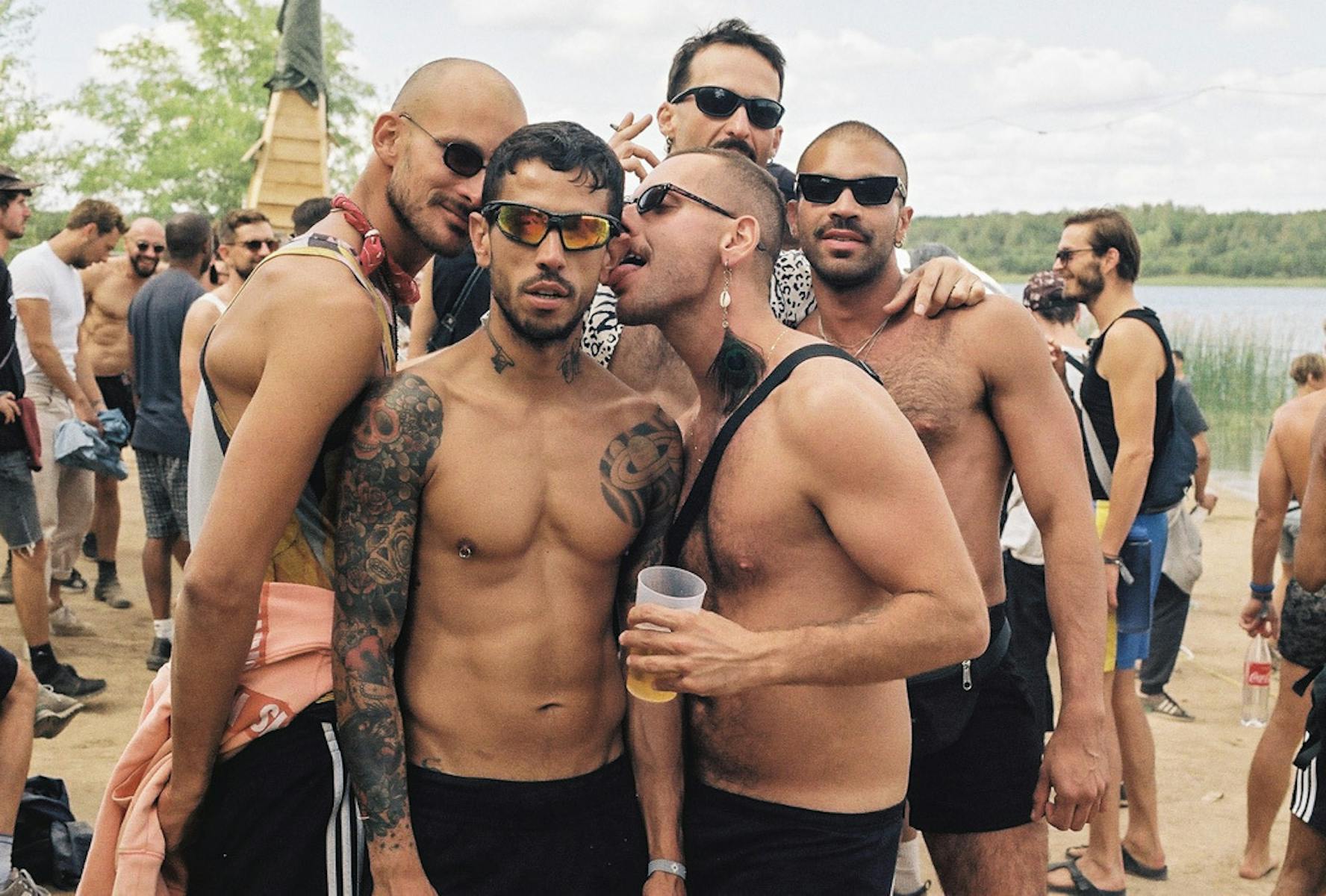 Pho­tog­ra­phy by Gen­er­a­tion Black, Pedro Pablo Errazur­iz and Eric Chris Phillips
One of the most hyped events is the ​"Gen­i­tal Self Love Expe­ri­ence" work­shop for female* identified/non-binary/trans*/intersex. Held in a womb-like tent called the La Mai­son de Venus, sex tech­nol­o­gy researcher Oli Lip­s­ki described it – in turns – as fun­ny, heart­break­ing and affirm­ing. ​"We sat in a cir­cle with mir­rors and were told to intro­duce our­selves to our gen­i­tals. See how we felt with our­selves, what emo­tions came up. We then did the same with the per­son next to us and stared at their parts. It was such a daunt­ing feel­ing — of being so exposed and inti­mate with a stranger, but we were made to feel safe and sup­port­ed. By the end I was cry­ing, there was such pow­er and ener­gy from the peo­ple around me that it evoked some intense feelings."
It's clear that from speak­ing to atten­dees that Whole is not your typ­i­cal elec­tron­ic music fes­ti­val and is cer­tain­ly a wel­come and pio­neer­ing under­tak­ing. What's unclear is how the fes­ti­val will con­tin­ue to address polit­i­cal and gen­der issues against unam­bigu­ous hedo­nism. Ben Miller who held a pan­el there and is a Schwules Muse­um board mem­ber (one of the world's largest queer muse­ums and archives) is opti­mistic and prais­es the fes­ti­val for doing some­thing dif­fer­ent. ​"Hope­ful­ly this all moves beyond plain hedo­nism –– and beyond the idea that we all go for the week­end, let off steam, and then just con­tent­ed­ly re-join the world out­side until the next moment for free expres­sion comes up. We've got to change the world, a lot, and quickly."
---