Filippo Scotti, Italian cinema's new golden boy
The 21-year-old actor stars as a young Paolo Sorrentino in The Hand Of God, a film inspired by a tragedy in the Italian director's youth.

Filippo Scotti is the 21-year-old star of The Hand of God, the new film from Italian auteur Paolo Sorrentino (The Great Beauty, The Young Pope). Inspired by the director's youth in Naples, it tells the story of a family, set against the backdrop of Maradona's arrival at Napoli for a world-record fee in 1984.
More about life than it is about football, though, the film explores how arousal – a midnight boat ride to Capri, a pearl of buffalo mozzarella, a Serie A scudetto – can often be sweeter than what follows.
Scotti's shy 16-year-old Fabietto is permanently on the cusp of something greater than his lived experience, be it adulthood, sex or, most powerfully, grief.
Scotti, himself, meanwhile – who we meet at the Venice Film Festival, where he won the award for best young actor – is an incandescent newcomer who's leading a serious Oscar contender for Netflix, his best work still ahead of him.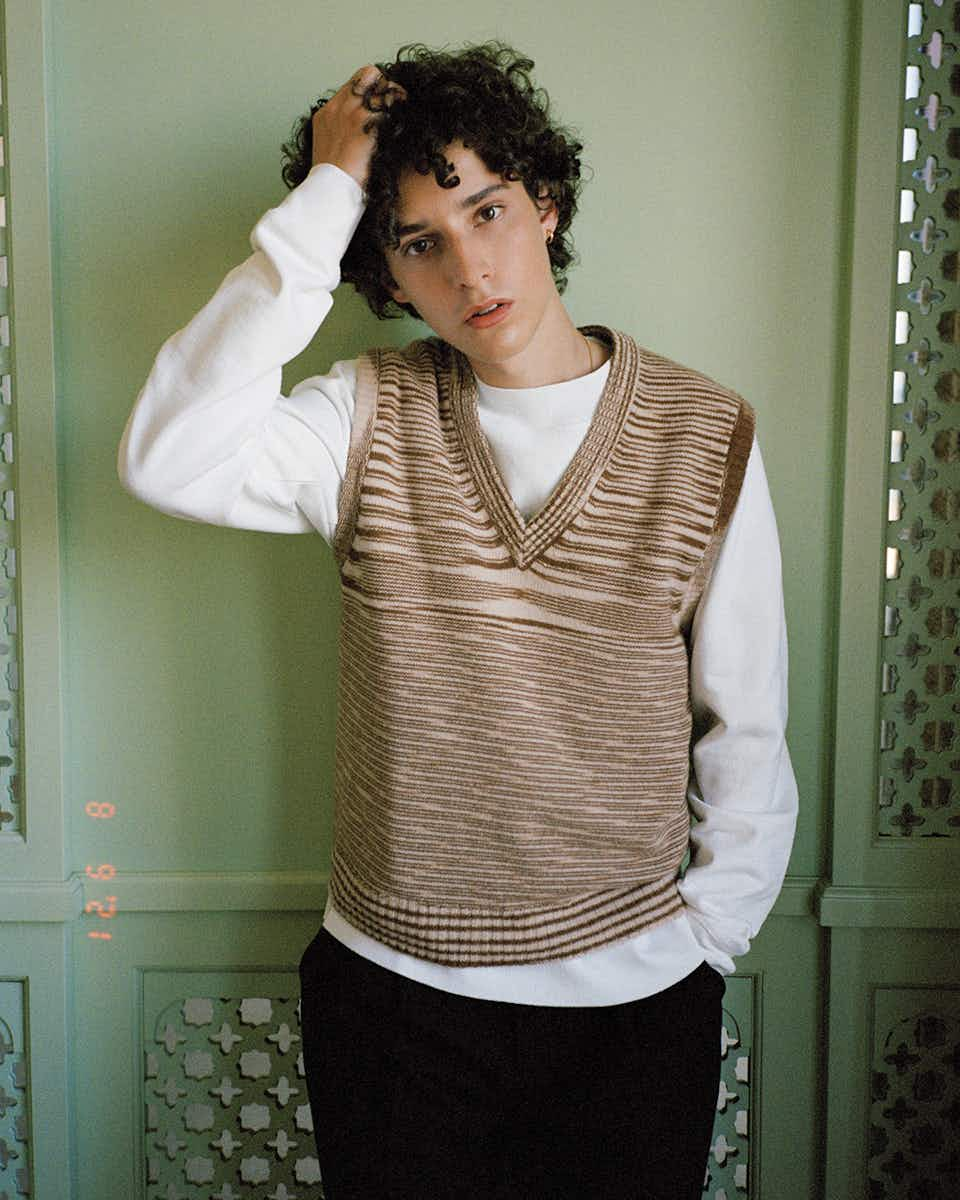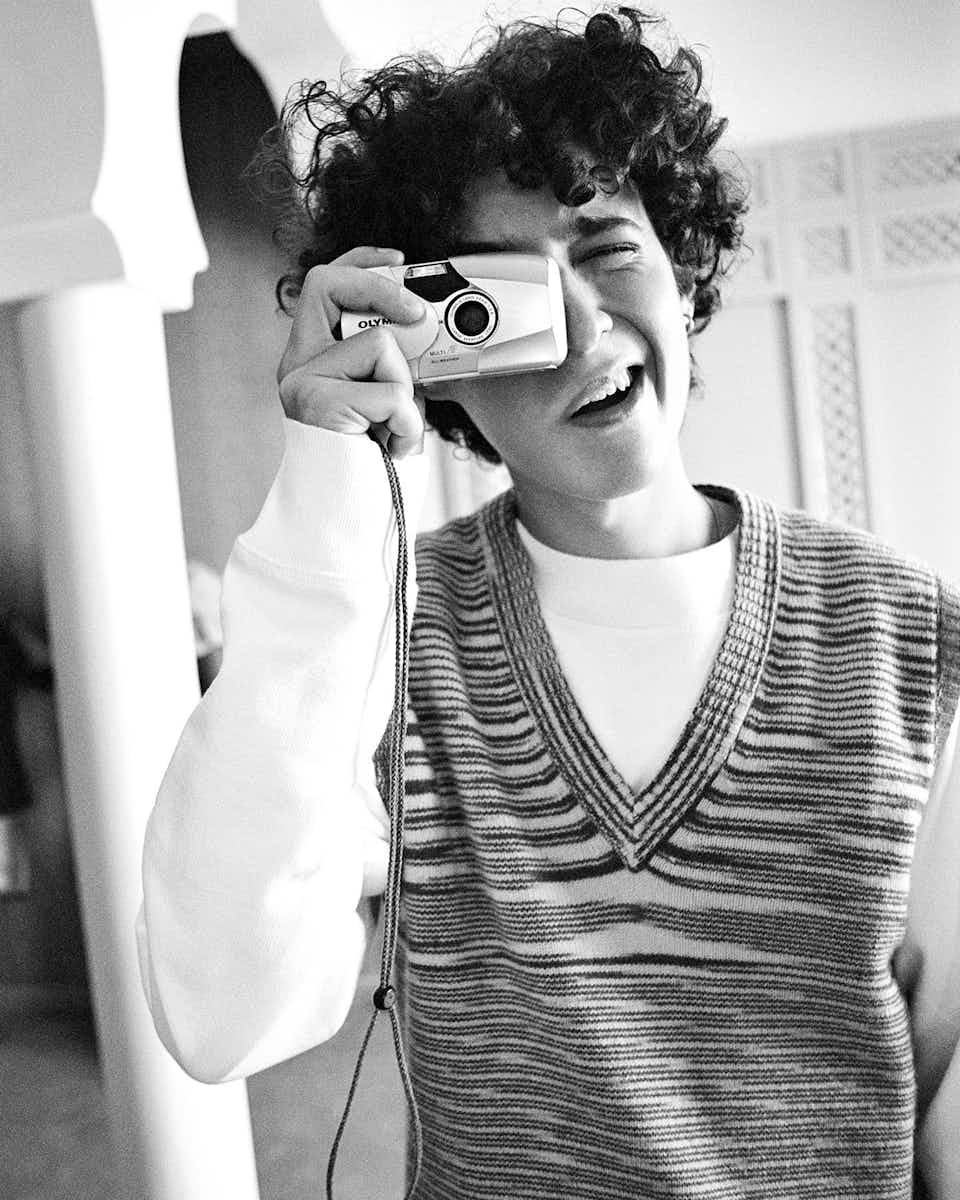 When we came out of the airport, we were confronted with a giant poster of you. Is it quite weird to see?
Yeah, I didn't realise or think about it. I don't really pay attention to these posters. I'm happy about the work, but at the same time I'm a bit afraid. It's the first time… I'm impressed in a positive way and also in a negative one. But it's very beautiful.
Is it overwhelming?
Yeah, definitely.
You were interested in acting from a young age, right?
That's right. When I was nine my father showed me Rear Window by Alfred Hitchcock and I was so impressed.
At nine?
Well, I wanted to watch The Incredibles. But my father, that night, was right. He was like: ​"You know what, I will show you The Incredibles. But first, we will watch Rear Window." I was like: ​"Nooo, dad, I don't want to do that!" I thought it was a black and white movie, a boring movie. [But] that movie completely changed my vision. Then, my father [showed me] films by [South Korean director] Lee Chang-dong… It was super nice.
Did you ever want to make movies? Or did you always want to be in them?
Actually, coming back to Rear Window, I was like, you know what, how is it possible that an actor, and obviously a director, is able to give me all these emotions without [me] moving? I was like: ​"How is it possible? This stuff that's happening in my body, all these emotions – I like it." I would love to give the same to people one day.
And so you went to theatre school.
Yeah. When I moved to Naples, I was nine, 10. My mother said: ​"Let's start a theatre workshop." I said yes.
Naples is almost a character itself in The Hand of God. Can you remember your first impressions of it?
I was pretty shocked. I was scared by my peers because, in Naples, there are pretty strong little kids running around everywhere. They are in groups and you are so little. It was completely different, it was kind of an adventure. But, yeah, I love Naples.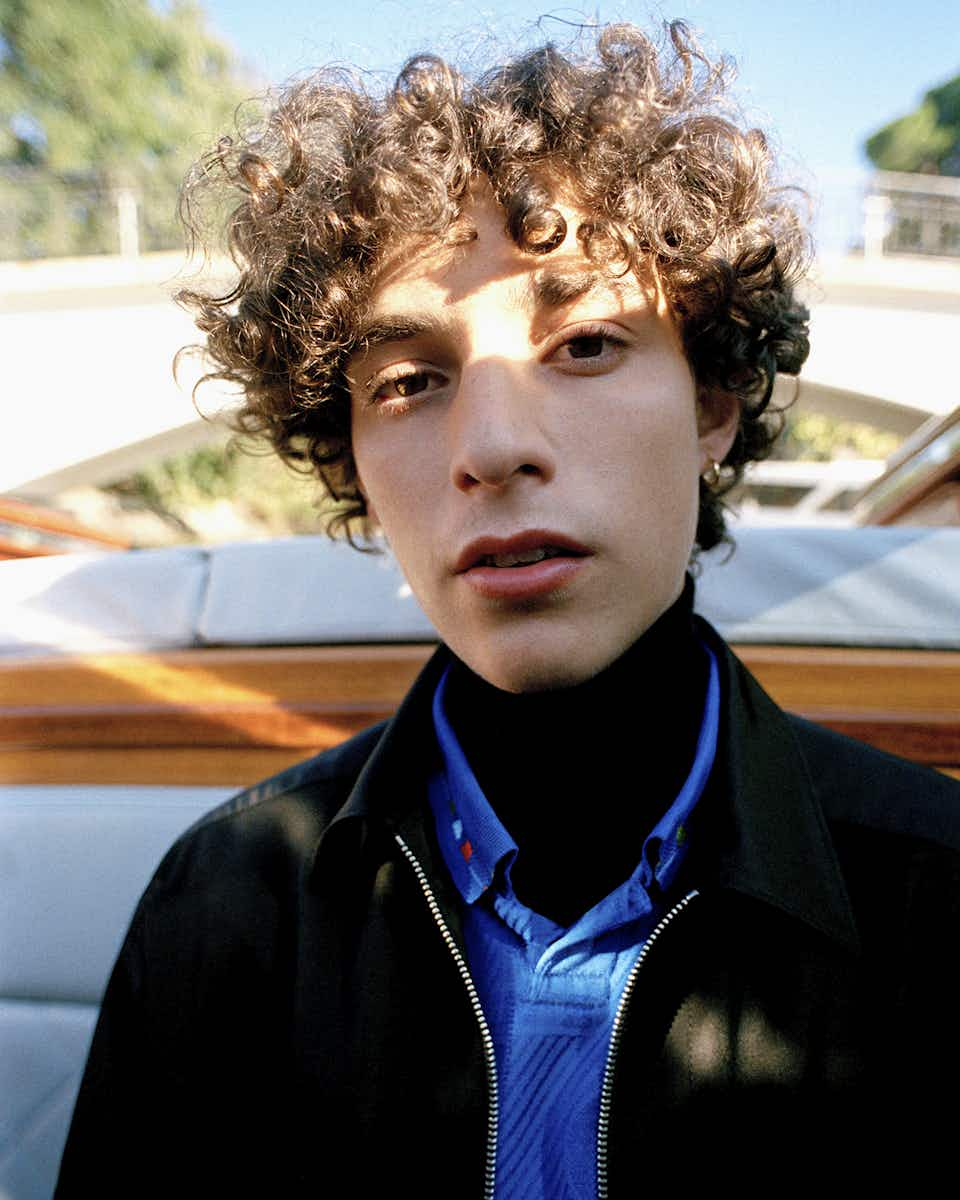 How would you describe the people?
There is an energy. A truth in the eyes that isn't easy to find in other cities, a specific tradition. Also, the life in the little streets. The motorcycles, the sounds, people who scream all day, like literally all day, and you're there trying to study, to watch a movie – to think! But, yeah, that's Naples. And that's beautiful, actually.
Did you feel a pressure to make sure it was represented well?
This is something Paolo already felt and studied perfectly. Because when you see the film, I don't think you can see anything against Naples. But if you are Napoletano, you will laugh and see the energy of the city. And that's amazing. I think that's a responsibility, of course. But Paolo wants it, and the cast want it, too, because it's an amazing perspective of the city.
How did the role come about?
I did some auditions. The first one, I was alone, only with the director, [who] I knew was Paolo Sorrentino. I was pretty stressed thinking about that. I didn't sleep for three days, I think. I gave everything I had and I appreciated that he chose me.
What was your first meeting with him like? Did you know his personal story before?
I understood the story already. So it was pretty chill. He would say: ​"In this scene, I need this from you. In that scene, I need that."
The idea of acting this very difficult and personal story about a real person, and that person is there directing you – it must be nerve-wracking!
That's why you [can't] think about it! I just tried to respect the script as much as I could. I tried to learn from Paolo as much as I could, from his music taste to movie taste. I spent a summer in Naples when my parents and sister were on vacation. I was alone at home and I wanted to catch that melancholy that the main character has for the whole movie.
On set I was a bit scared but Paolo told me: ​"I'm scared, too so let's do this together." He always said: ​"You have to trust me." I was like: ​"Of course I trust you." [Laughs] Then he says: ​"But also, don't read too much into the script. Every day, let's do a job together. Let's allow the set to express the feeling of that specific mood." There is something [to] that. If you learn the text too much – of course, you have to memorise it – but not too much.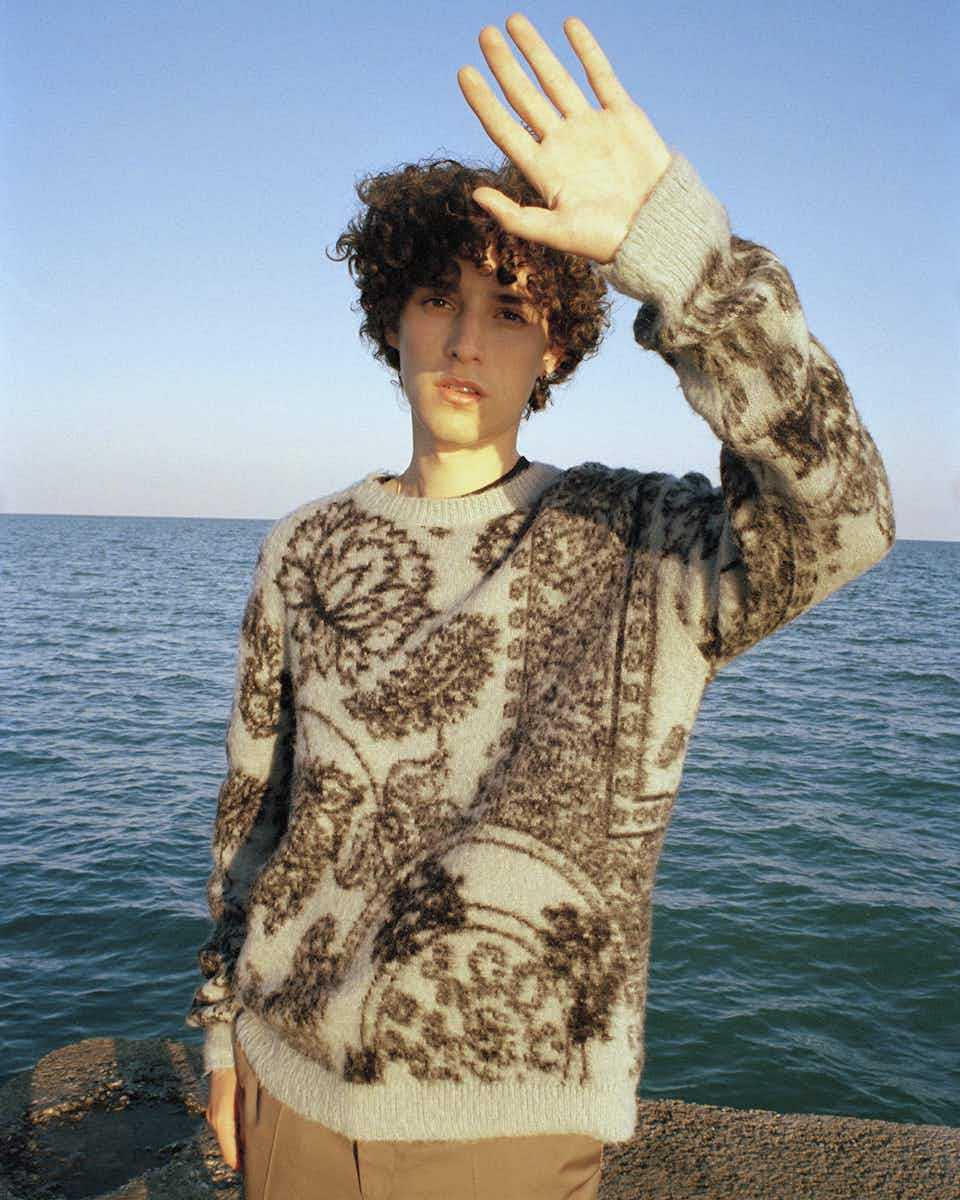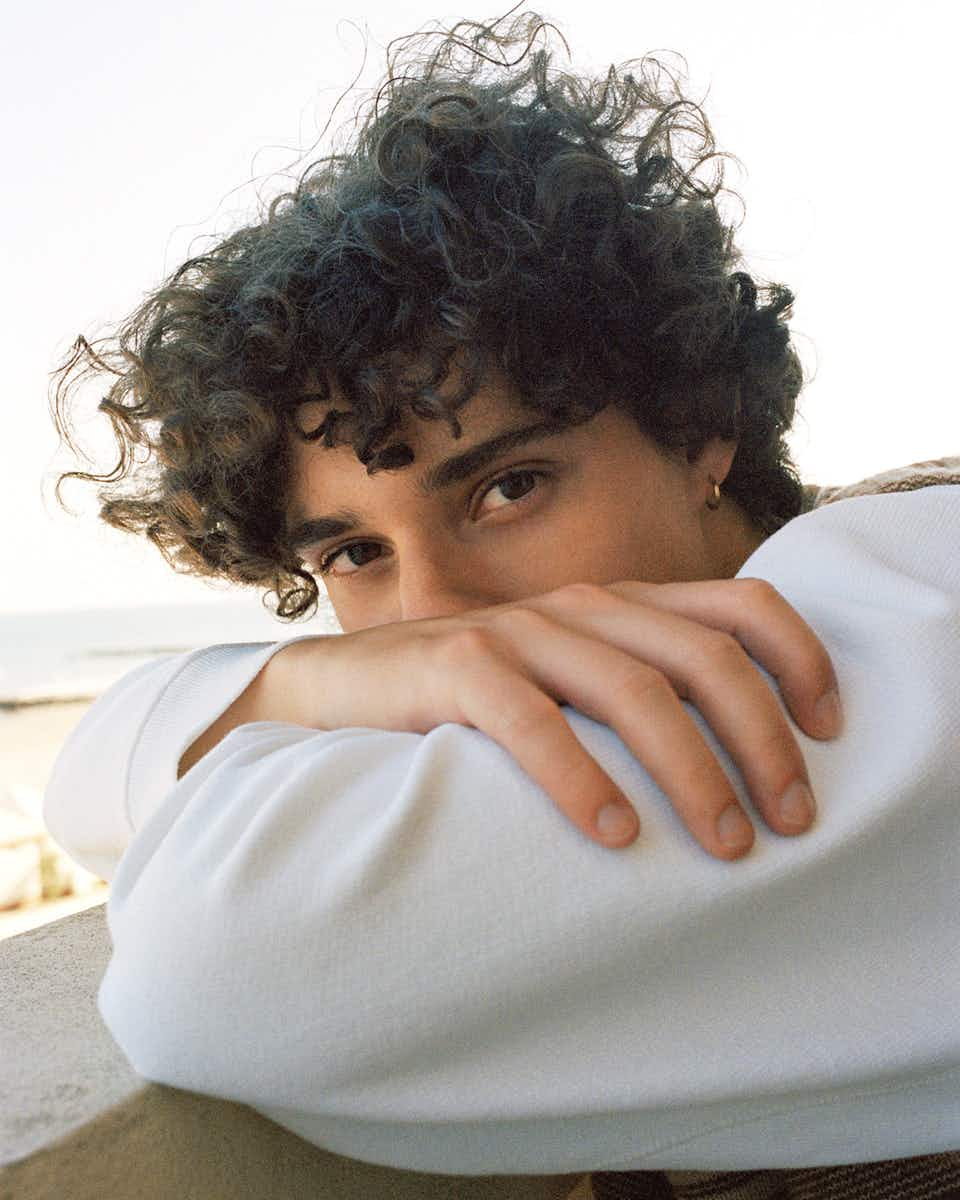 How do you go about making a role like this your own?

With an amazing cast: my brother, my father, my mother [played by] Teresa Saponangelo, I was so honoured. My brother [in the film] Marlon Joubert, he gave me the energy. He would come to set and was so chill and not scared. It was exactly the character. [That's] the two characters: the brother who's lighter in life and the little brother who has some fears. That was super nice, and he's my brother now.
It felt like watching a real family. Did it feel like that on set?
Yes, it was super close. I think Paolo did some magic, because you are there and you're not really understanding it. But then, you leave it and you're like: ​"Wow, wow, this is my art!" [Laughs] So it's strange. But definitely, we were super close.
What was the message of the film for you?
What I'm taking with me is the concept of truth. In the last scene I was thinking about my truth. About Filippo's truth, not Fabietto's truth. Fabietto's truth I knew already, it was easy. Paolo asked me to cross the border [emotionally], and it was the most difficult thing I could do in that moment. Because it's not that if you cross the border, your acting is better. It's that if you do this, you are growing up. So you have a choice: if you want to [take a] risk – I did – or if you want to stay in that acting.
What I'm taking with me is a truth that is not sweet – it is bitter, something that is hurting because it's truth. The last shot of that day, the Capuano scene [in which a fictitious Italian director is portrayed by actor Ciro Capano], he was saying to us: ​"Yesterday, you were amazing actors. But now, I want your truth." And Ciro: amazing, he is, I think, in his early sixties. I was 20 so the truth was different. But it was on the same level. It was difficult but that moment at 4am, waiting for the sun? Amazing.
What goes through your head when you're acting?
What helped me was the energy of the other characters. You have to listen constantly to others. I'm going on set, and there is no longer my voice in my head that is giving me the lines back. There is another guy, and I don't like him. What happens is I'm not doing the lines anymore. I've just got to catch ​"him" and he has to do the scene with nature's course. That's beautiful because we are ready.
We are not alone anymore. The script is alive and special powers creep in because Paolo is an amazing writer, crazy good. As a fan, you read it, you laugh, you cry, you think. That's the most important part. As an actor, I'm like: ​"Let's see what happens." Even if it's in my head, it's a constant evolution.
It sounds like the movie has been important for you as a person, as well as an actor.

As Paolo said, this is his story, but probably also our story, as the public, not as the actors from the movie. I think there is a pain that is specific but is [also] definitely universal, that if you are watching it, even if you didn't live that, you are feeling something.
When you're able to look back at your body of work, years from now, what will you have wanted to achieve?
I don't have this answer. But I hope to mature and live the same life I'm living now but with a different mind. Just experience of life. I'm in this job because I want to come home. I want to be able to sleep with my mind light. Light not because I have no thoughts, but because today's OK. I did what I had to do – good. No cares about money, or success, or other things. But to be able to go to sleep every night and say: ​"Good! You did it. It seems difficult but you did it."
This is not definitely the answer, but it's something like that. It's something like: ​"I did this movie and I'm very happy. Because it touched me."
The Hand of God is in cinemas on 3rd December and on Netflix from 15th December
GROOMING Charli Avery at Untitled Artists London using Living Proof haircare

More like this