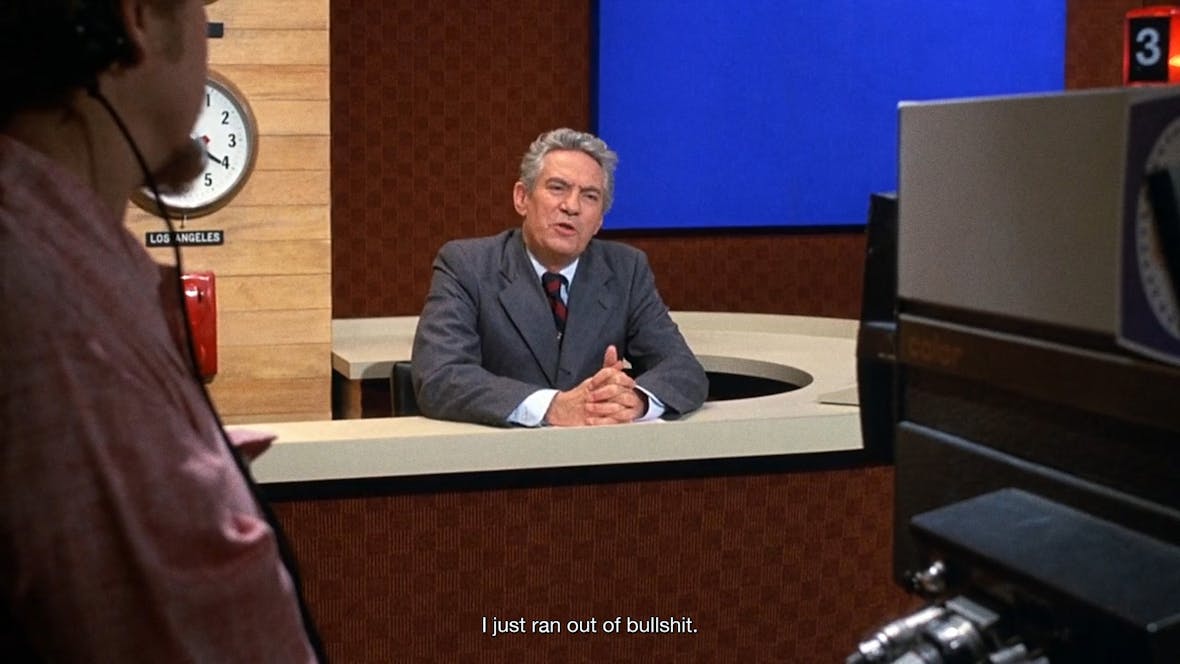 Films that told the future

004

: ​

'

Net­work'
It's dif­fi­cult for a mod­ern audi­ence to under­stand quite how rad­i­cal Sid­ney Lumet's Net­work was when it came out in 1976. At the time, writer Pad­dy Chayef­sky want­ed to tell the sto­ry of a TV net­work that would go to extreme lengths for view­ers. Were he still alive he'd be shocked to see the lengths news organ­i­sa­tions go to in order to attract views in the inter­net age.
Net­work fol­lows the sto­ry of Howard Beale, a news­read­er who's been told that he's being fired due to poor rat­ings. Fol­low­ing the news, Beale suf­fers a minor break­down, announc­ing on air that he'll blow his brains out live on TV in one week's time. TMZ gold.
After dis­cov­er­ing that Howard's stunt has improved rat­ings, stu­dio execs smell an oppor­tu­ni­ty and con­sid­er keep­ing him on to act as the network's ​"mes­sian­ic fig­ure inveigh­ing against the hypocrisies of our times!"
Things get more depraved when Diana Chris­tiansen, the station's ambi­tious pro­duc­er (and main insti­ga­tor in prof­i­teer­ing from Beale's men­tal insta­bil­i­ty), has the idea to fur­ther pep up rat­ings by includ­ing a week­ly dra­ma series about an ultra-left guer­ril­la ter­ror­ist group who film them­selves rob­bing banks and com­mit­ting oth­er acts of vio­lence. Face­book Live gold.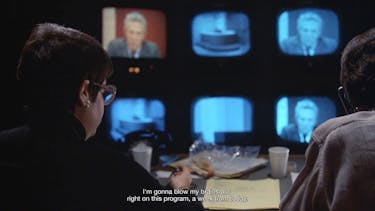 Net­work was the result of writer Pad­dy Chayefsky's frus­tra­tion with how a poi­so­nous thread was infil­trat­ing tele­vi­sion. Its most famous scene depicts a deranged Beale launch­ing into a angry dia­tribe on air, suc­ceed­ing in get­ting view­ers to "…go to the win­dow. Open it, and stick your head out, and yell: I'm as mad as hell, and I'm not going to take this any­more!" Trump gold.
It was sen­sa­tion­al at the time, but we're so immersed in a cul­ture of spleen-vent­ing that the scene's lost much of its shock val­ue. Check the com­ments on any Dai­ly Mail Online arti­cle or respons­es to a Sadiq Khan Twit­ter post to wit­ness the same bile met­ed out en masse. Net­work​'s ​"mad as hell" rhetoric is every­where now, it's just that yelling out of the win­dow has been replaced with com­ment­ing online.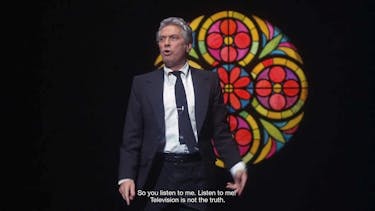 Net­work​'s mas­ter­stroke was in pre­dict­ing the emer­gence of news as enter­tain­ment, ulti­mate­ly allow­ing fringe peo­ple, thoughts and ideas into the main­stream for the sake of rat­ings. Today the media is sat­u­rat­ed with mad-as-hell com­men­ta­tors, with ranters like Nigel Farage, Katie Hop­kins or Stephen Yax­ley Lennon hav­ing no prob­lem mobil­is­ing an angry audi­ence across new broad­cast­ing chan­nels that don't adhere to the time con­straints tra­di­tion­al news out­lets once did.
Net­work ends with the assas­si­na­tion of Beale by his pro­duc­ers (broad­cast live, of course) after he encour­ages his audi­ence to write to the White House to protest the takeover of the net­work by a Sau­di Ara­bi­an conglomerate.
If there's one take away from Net­work, it's switch off your com­put­er, TV and radio, go out­side and be nice to peo­ple. IMO.
---