Fine art, football shirts and sweet, tender snogs

Photographer Louis Bever has been matching great works of art with football shirts, roping in friends, family, couples and trumpet players for shoots in his flat.
Over the past year, Louis Bever has been merging his two greatest loves: art and football. The photographer, who has worked on projects with Napapijri, Polo Ralph Lauren and Levi's, has been inviting friends and family to his flat in London to sit for a portrait wearing a classic footie shirt. The composition of each photograph is based on a historical work of art – Vermeer's Girl with a Pearl Earring (1665), Edward Robert Hughes' A Young Beauty (1875), and Frank Bernard Dicksee's Romeo and Juliet (1984).
"My dad's obsessed with football and my mum is very passionate about art. I grew up around a lot of football shirts and a dad that was very obsessed with the game, and a mum that used to drag me along to art galleries," he says. It helps that he also grew up in France and Italy, where, like the UK, football is a huge part of the culture. ​"I just thought one day: why not put them both together?"
The project, titled Flat 92 after his home-cum-studio, has seen all sorts of faces take the hot seat. Couples sharing an intimate snog, blowing on a trumpet, a bloke in a Barcelona FC viking hat, all proudly wearing classic shirts such as Arsenal's 1991 away shirt, Man Utd's 1996 home shirt and Paul Gascoigne's England home shirt, also from ​'96.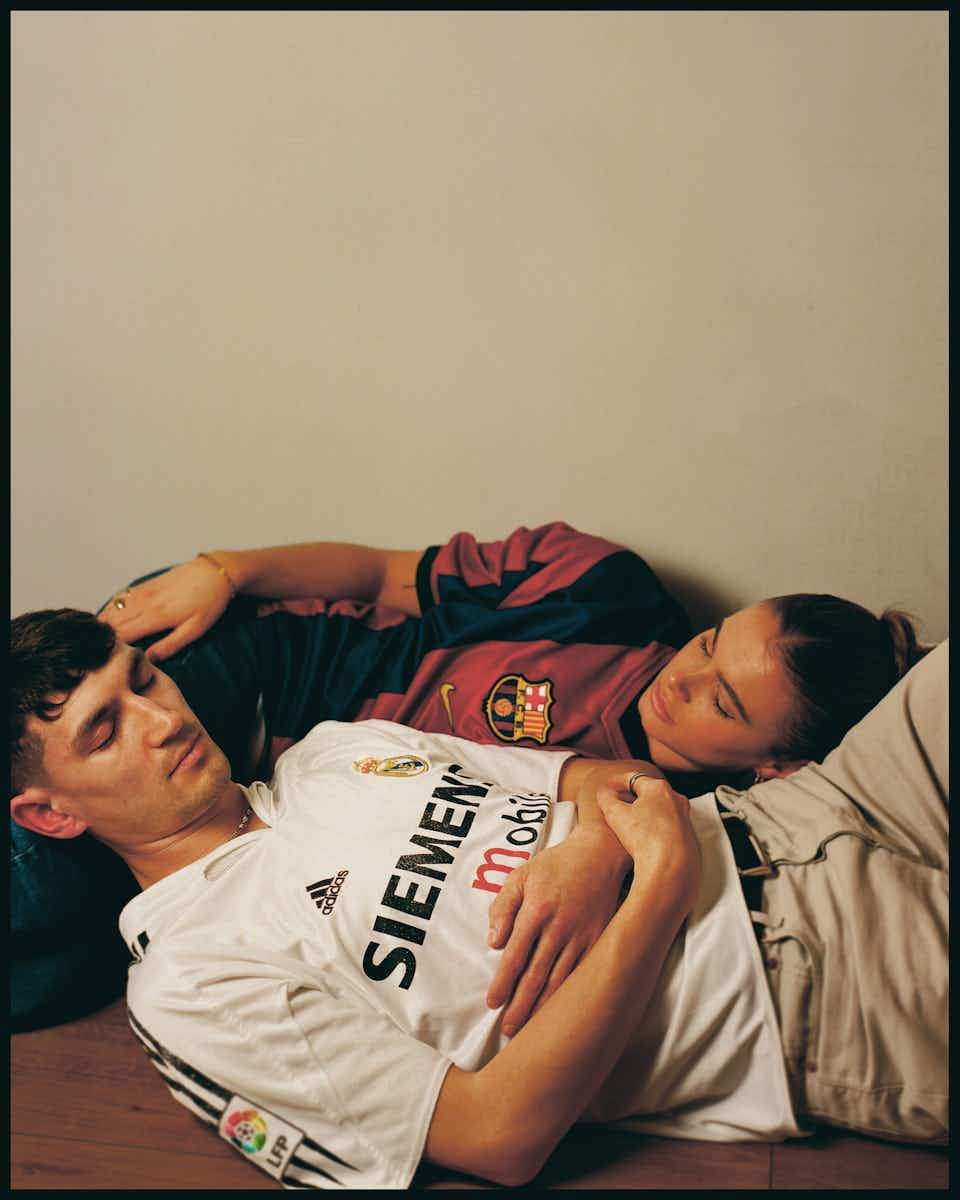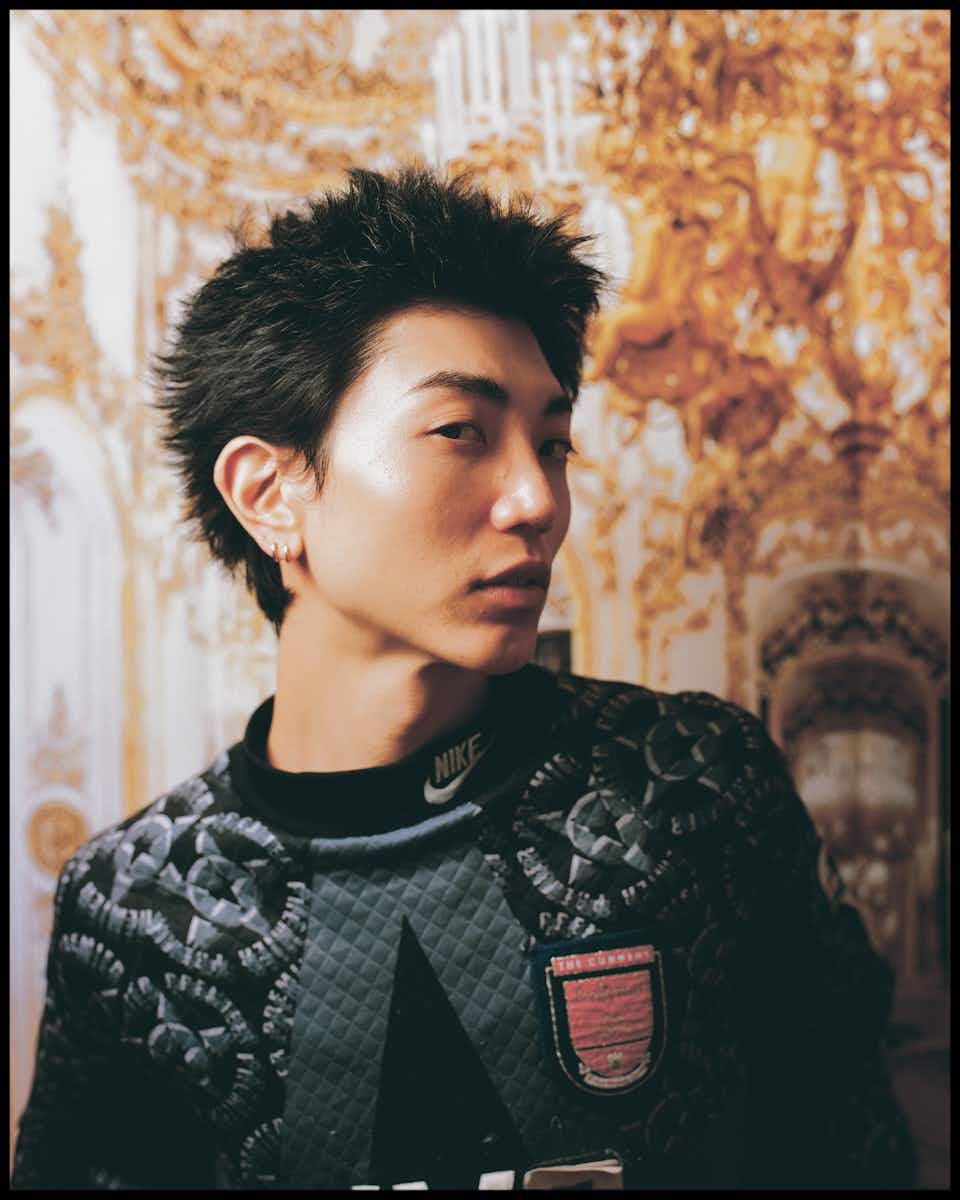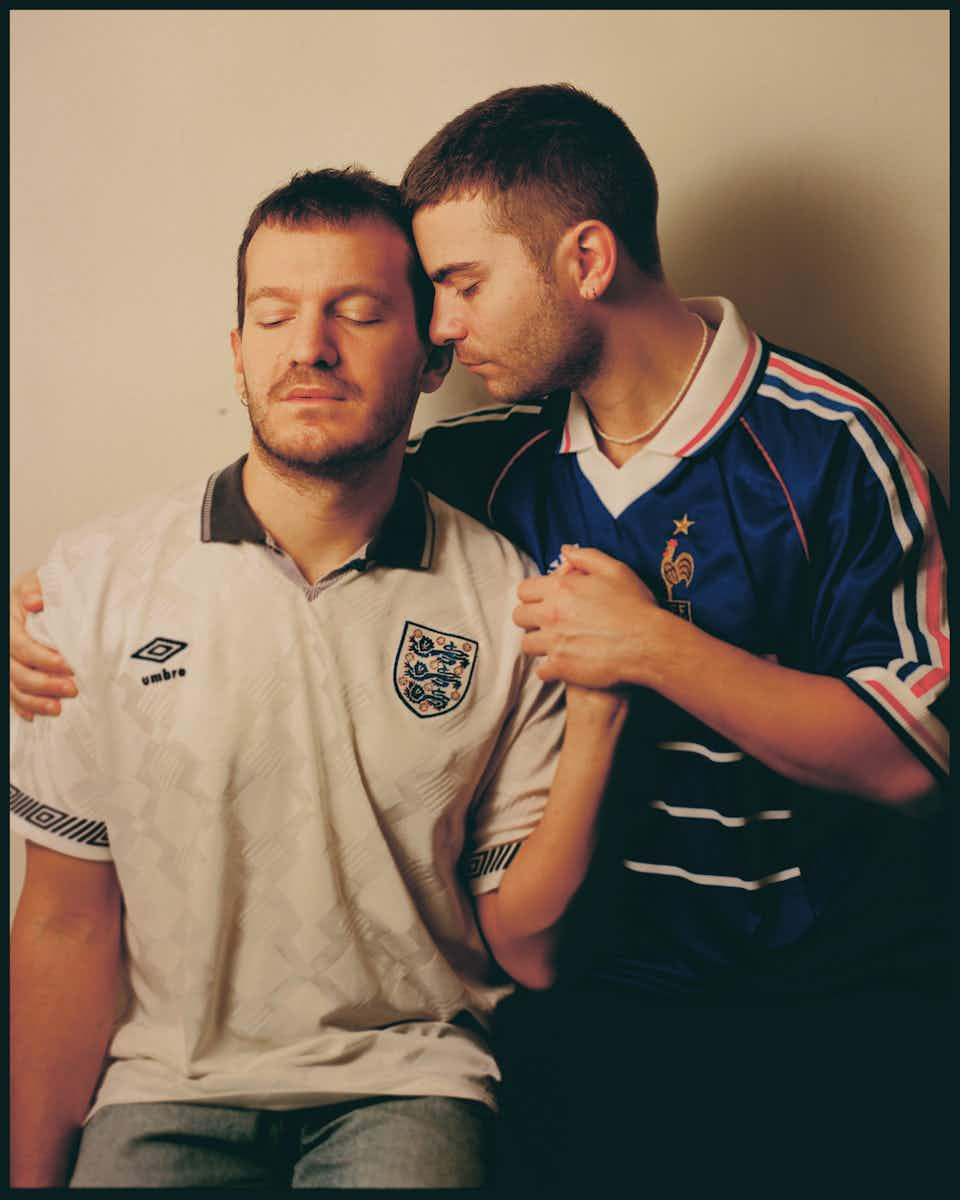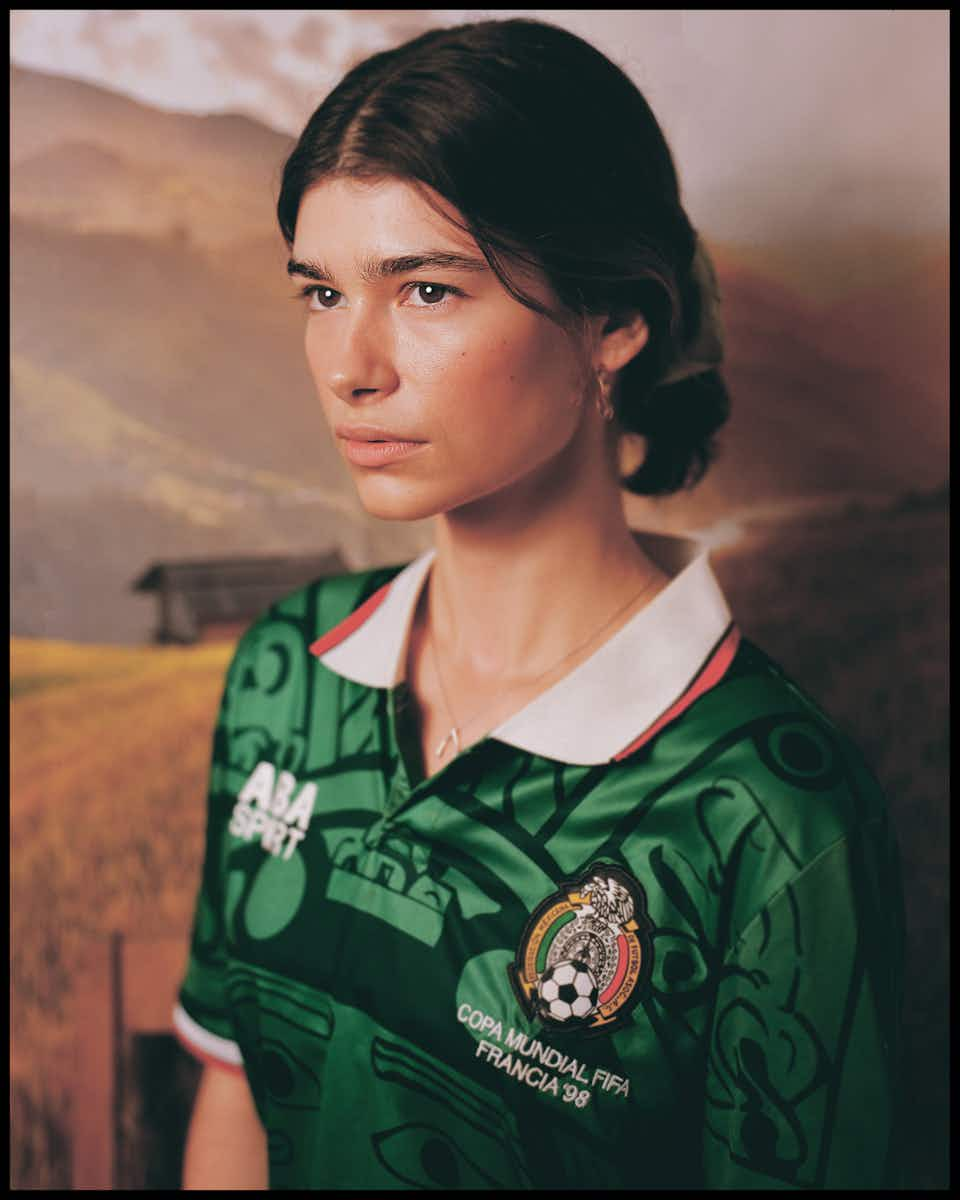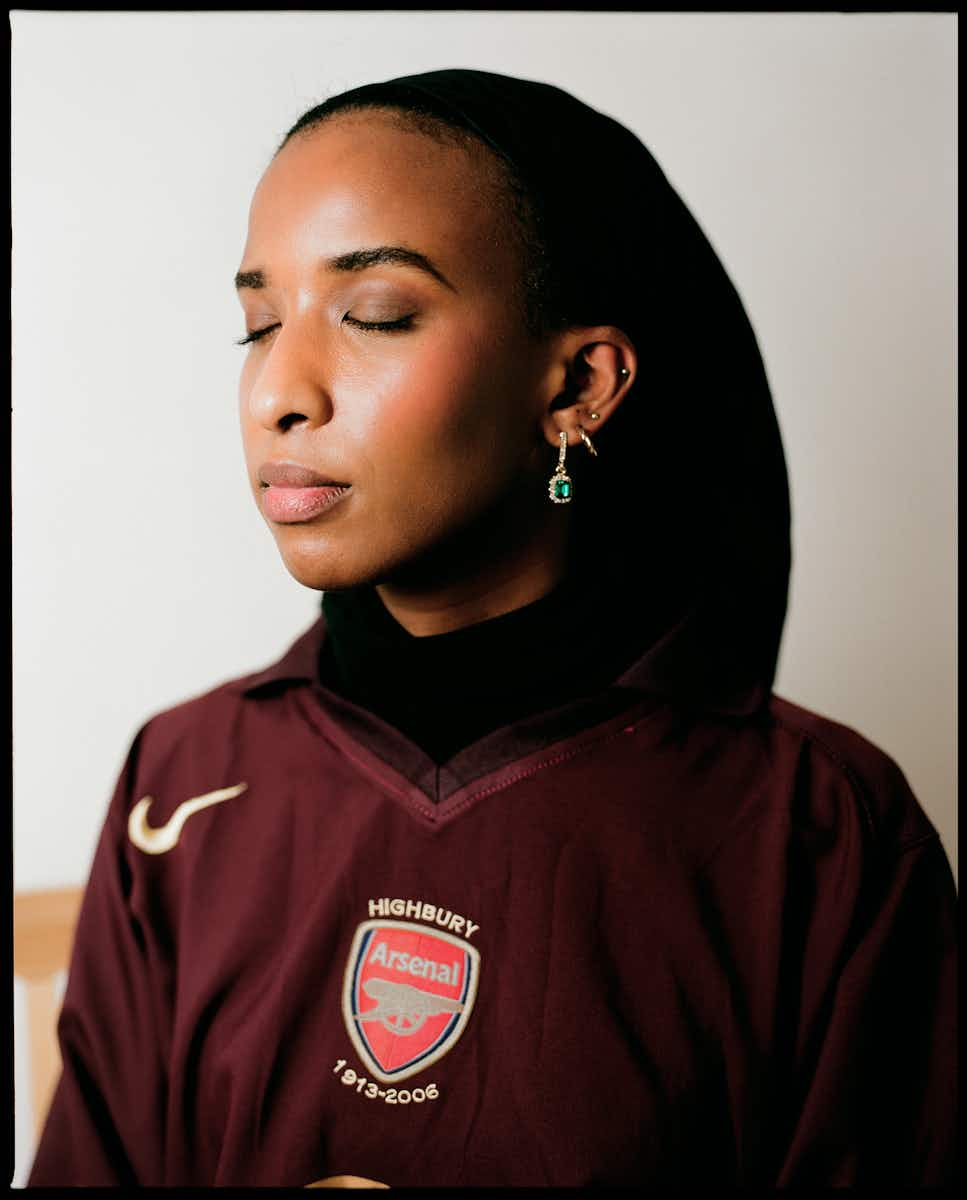 Flat 92 was, by Bever's own admission, born out of pure laziness. ​"I've always done the whole model testing thing, but I'm really lazy," he says. ​"I thought: what's a good way to not leave my flat or get a stylist in, and just have two or three people that come in per day? I wanted to make it easy. Also, I really enjoy matching football shirts with paintings that I like. It's become a bit of a weird game."
Bever's no stranger to projects like this. While he was doing an MA in Photography at Manchester School of Art, he started Men-tal Health, an ongoing photo series that encourages men to open up about their emotions and to speak to their friends.
"I shot some of these lads at university and lots of them felt a bit uncomfortable and not really at ease," Bever says. To help them open up, the photographer decided to put his subjects at ease by shooting them in their homes. " And actually, bizarrely, when you shoot someone in a place that's familiar to them, they ease up a lot more, they're far more relaxed."
As for the Flat 92 project, it's an ongoing project – so keep your eyes out for some new additions. We couldn't leave him without asking who he supports, though. ​"I'm a big Arsenal supporter! But I grew up in France and Italy. So my French team is Stade Rennais and my Italian team is Inter Milan," he says. ​"But I'm not too fussed about the French and Italian teams." Good stuff.


More like this