Gabriel Moses: ​

"

If kids can see themselves in my work, my job's done"

The in-demand photographer and FACE contributor is gearing up for his first solo exhibition. Here, he talks family, honing his super style, and giving back to the women who have influenced him along the way.
At just 24, Gabriel Moses has developed an instantly recognisable style that has made him one of the most in-demand photographers in the UK right now. With no formal education in photography, his distinctive command of shadow, composition and colour is driven by a precocious instinct that has guided him since he first picked up a camera as a teen.

Since his breakout in 2020 when, at 21, he became the youngest photographer to shoot a cover for Dazed, Moses hasn't been short of opportunities. Over the past two years, he has collaborated with Little Simz, Skepta and Pharrell, was commissioned by Moncler and Mercedes, did editorial work for the New York Times, 032c, i‑D and Showstudio and shot Central Cee and Tems for two separate covers of THE FACE.
Even by Moses' standards, 2023 promises to be a year like no other. This month sees the opening of Regina, his debut solo show at 180 Studios – a culmination of his photography and film, and a first institutional endorsement of a barely nascent career. Comprising 50 photographs from his work over the last three years, as well as two short films, the exhibition is, in Moses' own words, ​"my head, in a space".
"The curation process was probably the first time I've ever actually looked at all of my stuff together," says the photographer. ​"Over the years, it's just been non-stop, project after project. It's a nice moment to see what we've been able to achieve."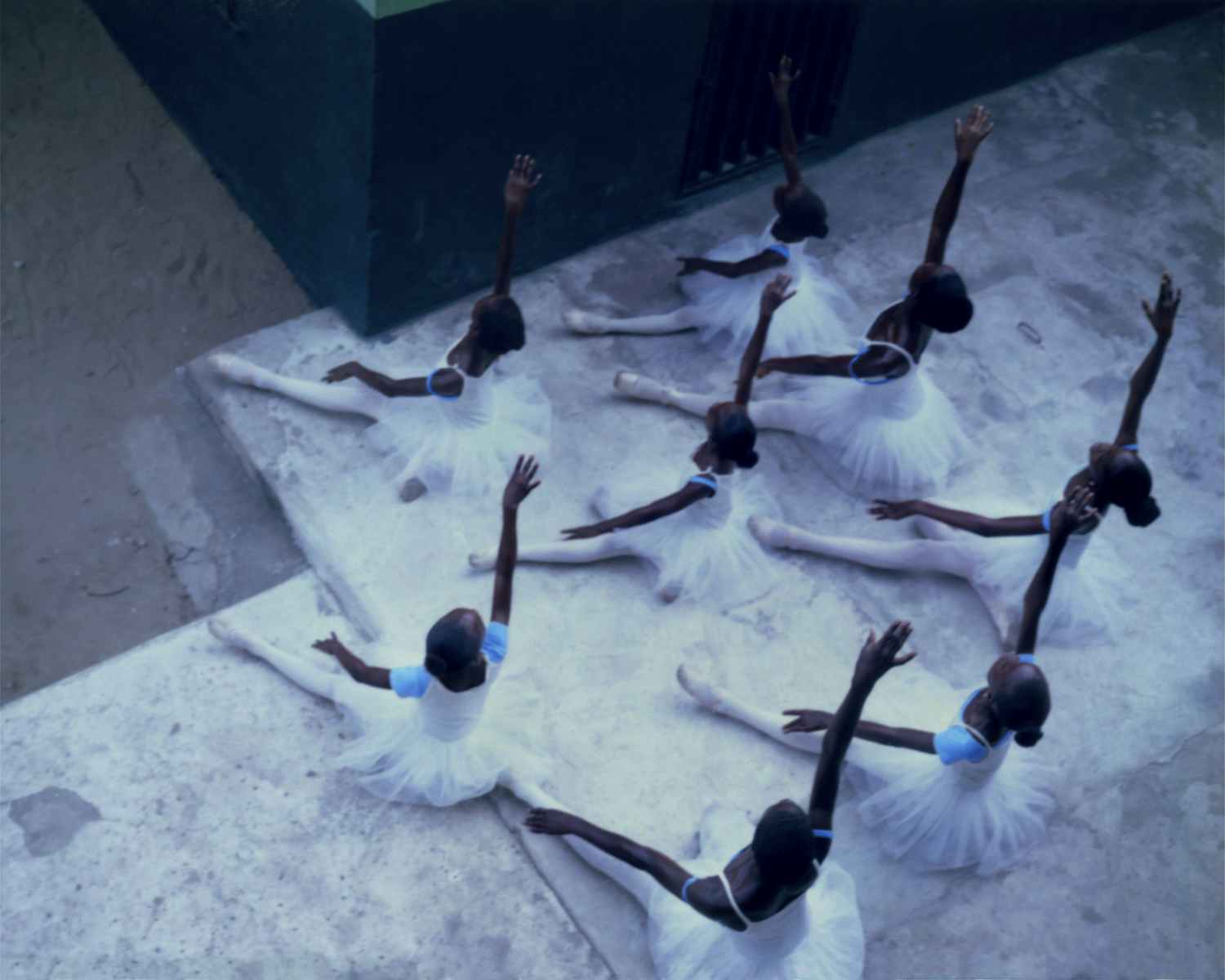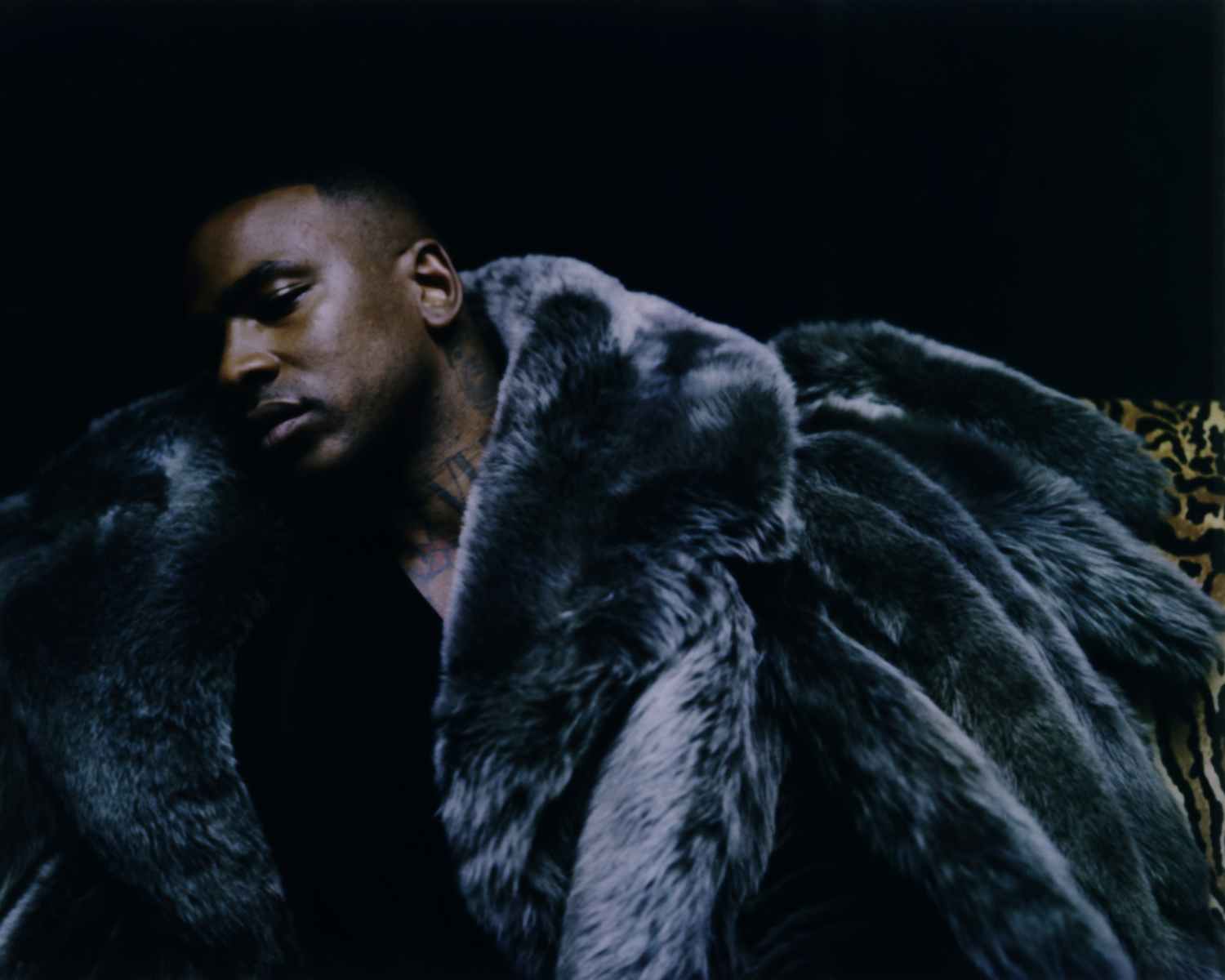 By ​"we", Moses is talking about the South London community he grew up around and his Nigerian heritage, which has been at the forefront of his work since the beginning. Beyond his team of regular collaborators, his success is shared with the women in his life: his grandmother, mum and sister, who he credits with his earliest artistic awakening.

​"My mum would run the Sunday school arts and crafts workshops and my sister used to study fashion. Growing up, I'd go into her room and see ripped-out pages of magazines for her research," he says. ​"I had no interest then but by the time I first picked up a camera, I had subconsciously developed a taste for good imagery."
Learning by osmosis is all the photographer has ever known, yet from his grasp of composition and textured backdrops, you might think he'd studied the life-sized portraits of US artist Barkley L. Hendricks, or the imagined figures of British painter Lynette Yiadom-Boakye. Typically for someone as self-sufficient as Moses, his formative influences come far closer to home.

​"I grew up not going to [exhibitions] in general, but I'm very trusting of my instinct and how I see the world," he says. ​"I look back at old family photos and think, why do I like this image? Is it the textures? The colours and the contrast of skin tones? I look at all these things."
Are there particular colours he associates with those early years? ​"For me it was blues," says Moses. ​"I found it in a lot of imagery because a lot were Polaroids that had aged. I also found the contrast of the skin interesting, how being in a hot country and sweating meant the light would hit their skin. It's another thing I've taken into my work – everyone I work with has their skin oiled."


Working with gently diffused lighting from a single overhead source, skin tones are richly contrasted and colours appear dusky, embracing the shadows of sparsely lit sets to take on a deeper, pulsating energy. It's no surprise to hear that Moses has long admired religious artwork and iconography. Not only are his sitters often illuminated by a celestial glow, their gravitas and strong sense of character befit biblical paintings.
In his film work, Moses' evocative style of narrative is equally impressive. Directing his focus toward sport, his ability to pair the beauty of athletic movement with emotionally arousing storytelling has seen him produce films for both adidas and Nike. Ijó, the first of the exhibition's two films, is a similar flex, following a group of young ballet dancers at the Leap of Dance Academy in a suburb of Lagos, Nigeria.

​"I've always been interested in making a film around ballet. From ballet to karate to basketball and football, I've always appreciated the way the body moves." Unlike previous projects, however, the opportunity to return to the country of his parents' birth offered something special. ​"It was important to put a spotlight on Nigerian talent," says Moses. ​"Those kids are going to achieve amazing things, so if other young kids can look at that and see themselves, then my job's done."
His second film, Regina, reflects something more personal. ​"Regina's the name of my studio, but it comes from the Latin for queen, so it's almost a nod to the women in my life, like my mum, my grandma and my sister."

He describes the film as a window into his world – one which will undoubtedly expand into a universe as Moses continues his current trajectory. And with plans for a first feature film on the horizon, he knows better than to rush. ​"I'm 24, so I'm very aware that I've got a lot of time," he says. ​"It's about getting it right."
Gabriel Moses' ​'Regina' exhibition is open from 6th-30th April. Tickets cost £10 (£5 concs) and are available to purchase at 180thes​trand​.com


More like this