Gideon Adlon makes magic for The Craft reboot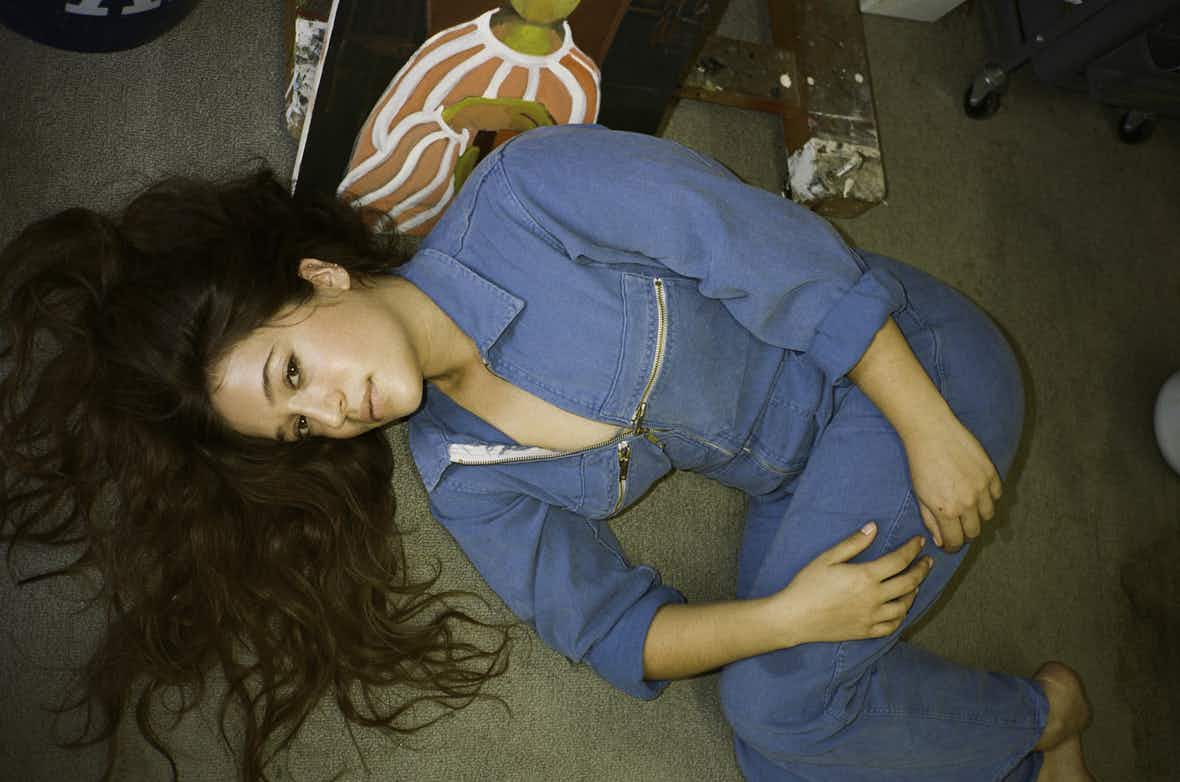 The actress has called upon crystals and other powers of the occult to deliver a reboot worthy of "a new age of The Craft fans".
Gideon Adlon carries her crystals everywhere. The 23-year-old star of The Craft: Legacy – a reimagining of the occult 1996 original – has surrounded herself with them since she was a kid.
"My mom took me to see a psychic for the first time when I was six years old, so I've always been connected to them," Adlon says, carrying her laptop around her living room to show off her jewel-like pillars of grey and soft pink stone over Zoom, stacked on shelves and in blocked off fireplaces. ​"Sometimes I'll just pick one up and put it in my purse. Or Lovie [Simone], who's in the movie with me, likes to put crystals in her bra." She grins. ​"I do too! It charges your heart chakras."
Having already made appearances in hit gross-out comedy Blockers, The Society, Netflix's answer to a millennial Lord of the Flies, and the prison rehabilitation drama The Mustang over a three-year-long career, it's little surprise that her spiritual background would prepare her to slot right into the line-up of one of the most anticipated horror reboots of the decade. With final reshoots wrapped earlier this year, Adlon has spent the past 12 months delving deeper into the world of the occult than she had before. (Not unlike Rachel True, who, after starring as Rochelle in the original, now gives bespoke tarot readings at LA's House of Intuition.) However, Adlon brushes off the idea of ouija boards and spell casting because ​"I don't really fuck with the universe in that way".
She's also reckoning with the added pressure of living up to the legacy of a movie that many consider sacred. It's something she's nervous about. Having first seen The Craft over a decade after it was released (she wasn't born when it landed in cinemas in 1996), Adlon's trying to gauge how people will react to this version, written and directed by Zoe Lister-Jones. ​"This isn't made for the ​'90s fans anymore," she admits. ​"This is for a new age of The Craft fans."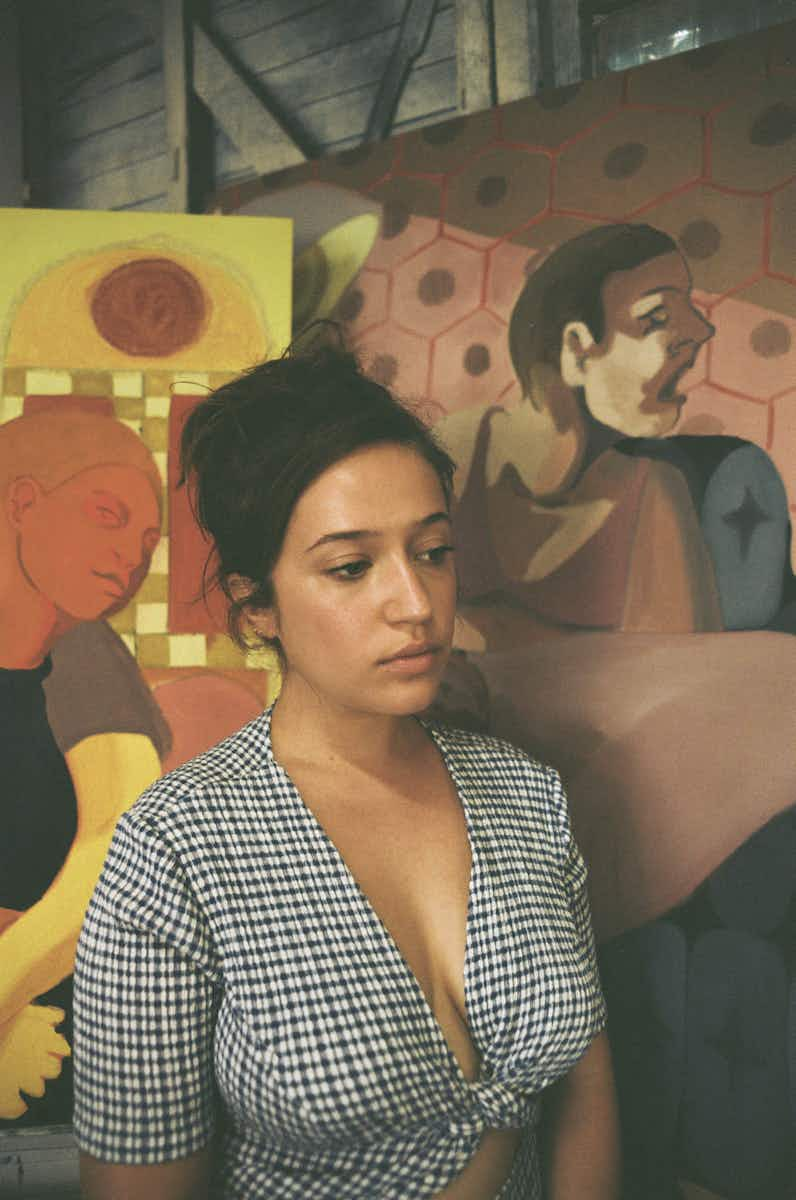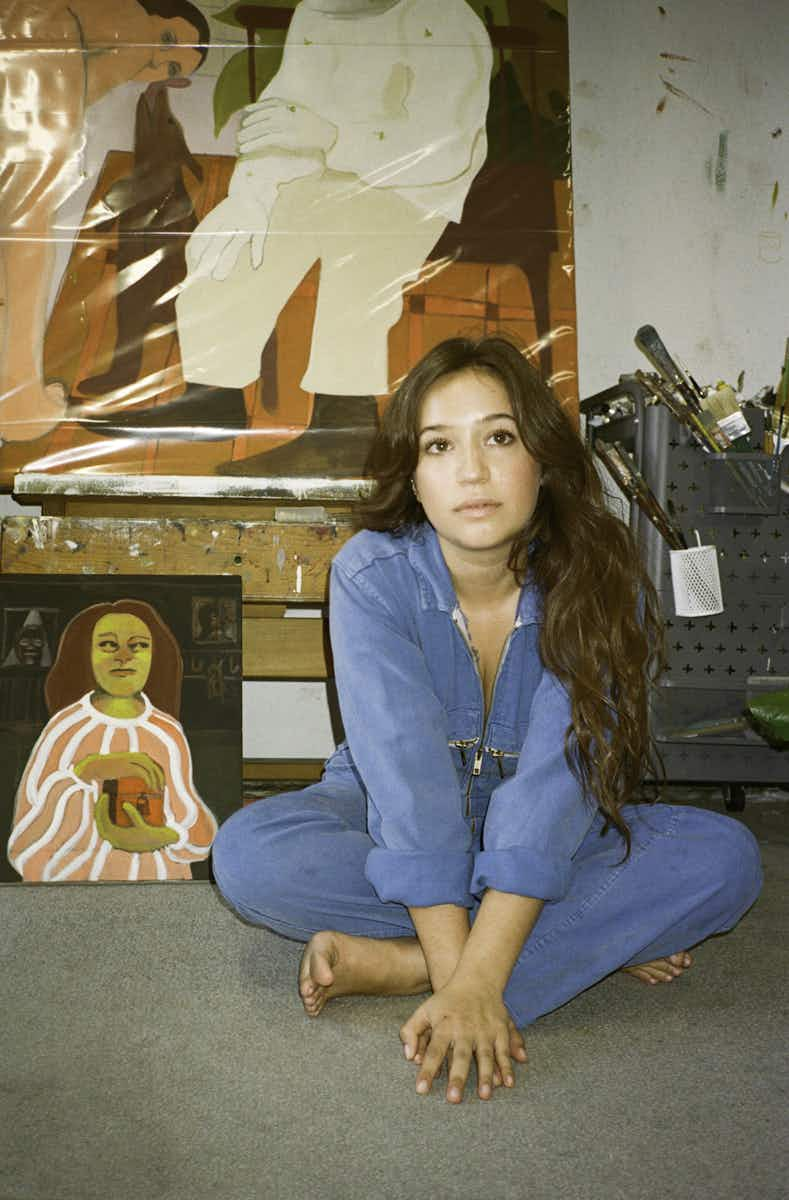 In this Gen Z retelling of Andrew Fleming's seminal high school horror, Frankie (played by Adlon), Tabby and Lourdes – a trio of teenage witches – take Lily, the new kid in class, under their wing when they learn that she might be the missing piece in their mission to manifest their powers. But Lily's backstory is muddy, and quite how she came to possess her spirituality is unclear. Cue a modernised dive into youth-spun Wicca that feels akin to an episode of Riverdale, laced with gender politics, teen suicide, queerness and Twilight references. Are die-hard fans of the original going to be vexed by this? You bet.
But it's a film made for a generation whose knowledge of the original came through Tumblr screenshots and fashion Pinterest moodboards, and who rightfully recognise the importance of inclusivity on screen. While it's ham-fisted and nonsensical in its execution, in some ways it feels like an accidental B‑movie with tickbox good intentions. It feels hampered by expectation, as predicted, and so settles on being just fine.

Adlon originally auditioned for the lead role of Lily, but lost out to a friend, Cailee Spaeny, who got the part instead. It wound up being a silver lining: in the final film, Adlon has more to play with. As the goofy member of the quartet, Frankie is the source of much of the film's comedic relief, interjecting with playful digs at her friends and getting most of the expressive, physical gags. Adlon remembers the character description Lister-Jones gave her when she FaceTimed her, offering her the role. ​"She was like, ​'OK: Frankie! Imagine a really big-time feminist – think DJ Khaled, but not DJ Khaled! Like all of the loud screaming, but in the body of a little witch."
Lister-Jones knew that Adlon was right for that role. Before filming began, the new Craft coven gathered at Lister-Jones's place for dinner. ​"Gideon gave me a tarot reading that, in all honesty, had me shook," Lister-Jones tells us. ​"She is deeply intuitive, while playful, empathetic and self assured; that rare combination of effervescence and graciousness. She's just a very cool cat all around."
Adlon is quick to clarify that tarot anecdote when I relay it to her. ​"I was two glasses of red wine deep by that point," she explains. ​"I've never really read tarot for a lot of people. I can't remember what her reading was about… maybe love, and the movie? Even if I did, maybe I shouldn't say. It's personal!"
There is a knack Adlon has to navigating conversations in a way that feels more incisive than the practical, nuts-and-bolts manner young people in Hollywood tend to. She's inquisitive, funny and foul-mouthed (she says ​"fucking" at least half a dozen times in 15 minutes), and often enjoys venturing beyond the questions put to her.
Perhaps that's the result of her mother's good guidance. Pamela Adlon, also an actor, is best known for writing, directing, producing and starring in the American drama Better Things, which airs Stateside on FX. But the Hollywood she witnessed as a child, growing up around a well-known mother, doesn't differ much from the Hollywood system she lives within nowadays. ​"My mom really kept us out of the spotlight," she says. ​"We went to a Tinkerbell premiere once, but that was pretty much it. The public didn't know our names. She wanted to keep us in our own [bubble]." It's only when she left to study Photography at college in Chicago that acting lured her back home. ​"My mom was like, ​'If you want to do this, you have to do it'. I know it sounds cheesy, but I've sort of made my own Hollywood. I choose the people who are around me. I've been on my own journey."
That journey has been blessed with mentors who double up as family friends, like Twin Peaks star David Duchovny, a long-time friend and former collaborator of her mom's on Californication. He, too, appears in The Craft: Legacy. ​"I met Gideon years ago when she was just a kid through Pam Adlon, whom I adore," Duchovny says. ​"Pam has her kids refer to me as Aunty DD – which I love but don't quite understand – perhaps it's best that I don't. On set, I really got the feeling that she's overjoyed to be there, that that's where she belongs. And it is where she belongs."
"I'm always just happy to be working and creating, and on this set in particular – because it was always playtime," Adlon says, speaking of her co-stars as if it were a real-life sisterhood. ​"I guess that's why I always leave my phone in my trailer, and never bring it to set with me. I'm around people who I can talk to, and people that can teach me."
Gideon is part of the generation who've seen witchcraft transform from a neekish obsession for your local high school weirdo, into a trend that warrants whole sections of books and trinkets in Urban Outfitters. But they're smart too, and are the first ones to fully realise that our attachment to social media could be bad for our heads. ​"I've noticed with my generation [that] we're all getting really bored of our iPhones – it's fucking boring!" she exclaims. ​"And, you know, it basically makes me anxious… it makes me feel bad about myself, always, but I'm addicted to it." To curb the obsession, she's deleted Instagram from her phone.
Instead, in between doing press for her new projects and recording voiceovers for future ones (right now, an animated adaptation of Guillermo del Toro's Pacific Rim for Netflix), Adlon has reverted to the more tangible things around her. She just got back from a used bookstore actually, and comes bearing a new pile of hardbacks to dig into.
"Basically, I'm a Shakespeare nerd, and everytime I go to this bookstore I buy a new one," she says. Today, she brandishes a copy of A Midsummer Night's Dream, and an illustrated edition of The Taming of the Shrew. But they'll have to wait until she's finished the book she's reading right now: Richard Bach's 1970 novella, Jonathan Livingston Seagull, about a bird that tries to find purpose in flying beyond scouring the land for food. She insists it has a deeper meaning.
The novella is an allegory for finding passion in what our purpose is: a nice thing for an actor, just 23, to ponder. This is, after all, still Gideon Adlon's beginning: ​"And I can't believe how lucky I've been so far," she says.
The Craft: Legacy is out in selected cinemas 28th October

More like this