Jazz Grant: creating collage to celebrate the Black community
The 28-year-old artist has just released a fitting visual tribute to Notting Hill Carnival with diversity campaigners, The Black Curriculum.
Jazz Grant always wanted to be a fashion designer. As a rite of passage, the 28-year-old delved into a degree course at London College of Fashion, where she was thrust into the world of menswear, creating garments and interning for the likes of Grace Wales Bonner.
"I put a lot of pressure on myself," says the north London-based creative. ​"I thought that if I didn't do the fashion design thing then basically I had failed or something." Driven and determined to make her own collections, Grant was faced with the reality that fashion BA courses are unattainably expensive. ​"I respect the craft and I really love it but, I wasn't coming up trumps," she continues.
Turning adversity into opportunity, Grant took satisfaction in managing to be creative on a shoestring. Accepting that she wasn't strong at drawing, she turned to collage as a more effective method for portraying her concepts and ideas. ​"I realised the collages I was creating, that's where the magic was happening. I was making them as an obsessive hobby and it was a way to express myself."
After graduating in 2016, things began to pick up speed. While continuing to make experimental fashion collections, Grant would sift through charity shops, collecting beautiful and obscure image-based books. Exploring a wide range of subjects, from ​'70s travel guides to animal encyclopedias, hand-cutting and sticking collages built from these source materials became a tactile and exciting process.
Grant's approach and engagement evolved with the help of social media. ​"People started to want to collaborate with me. They saw it as a process that they could see working in their world."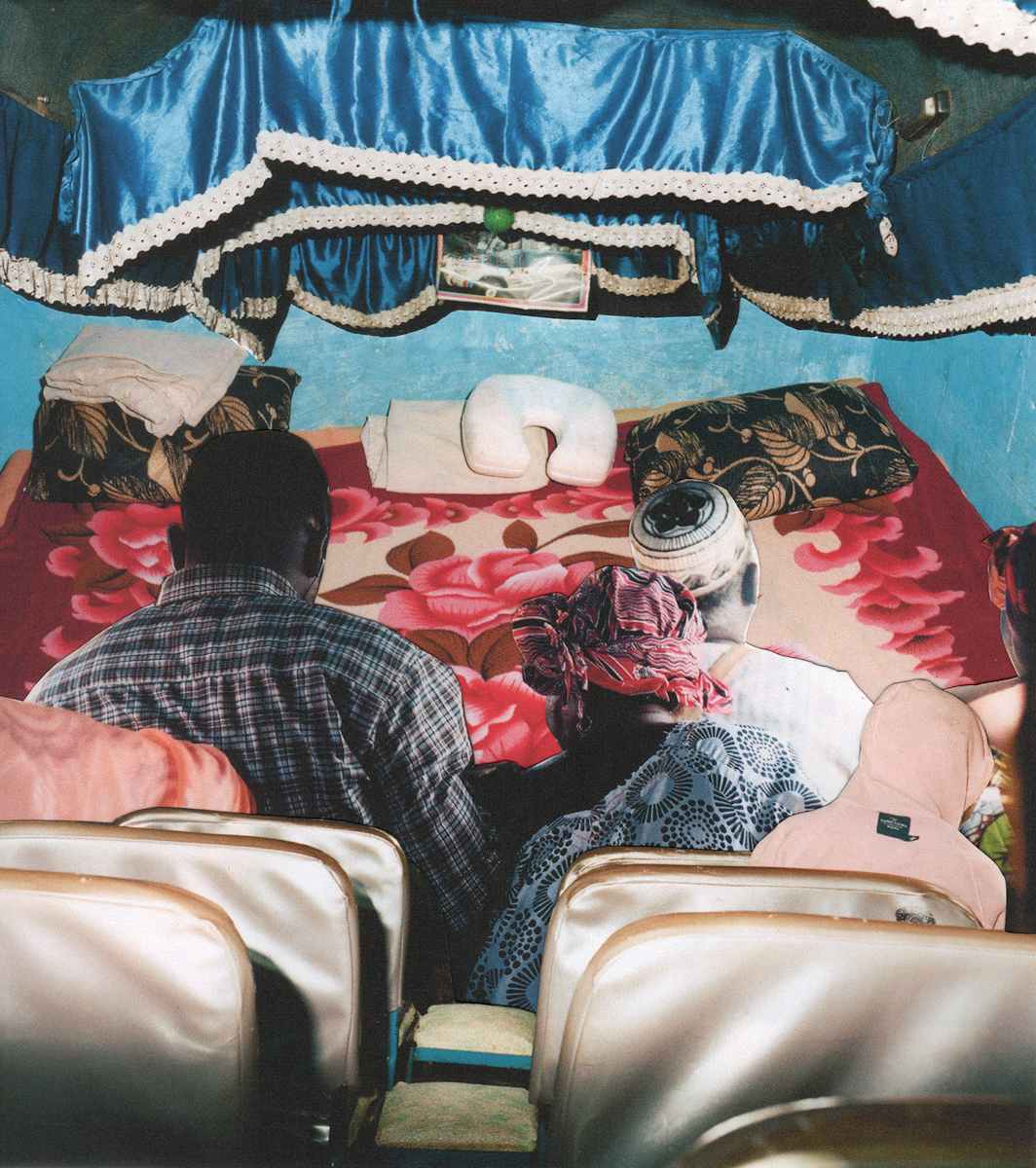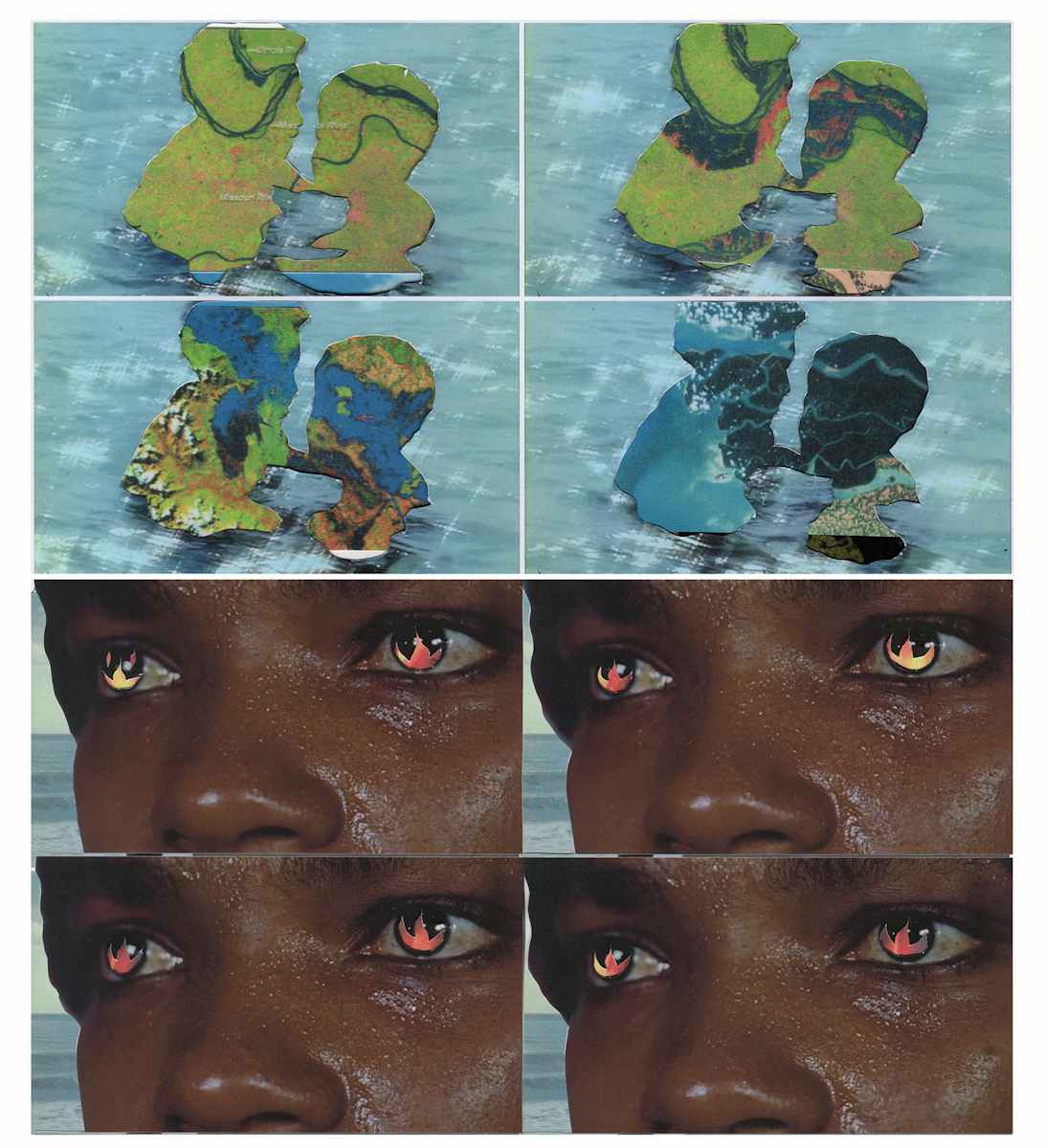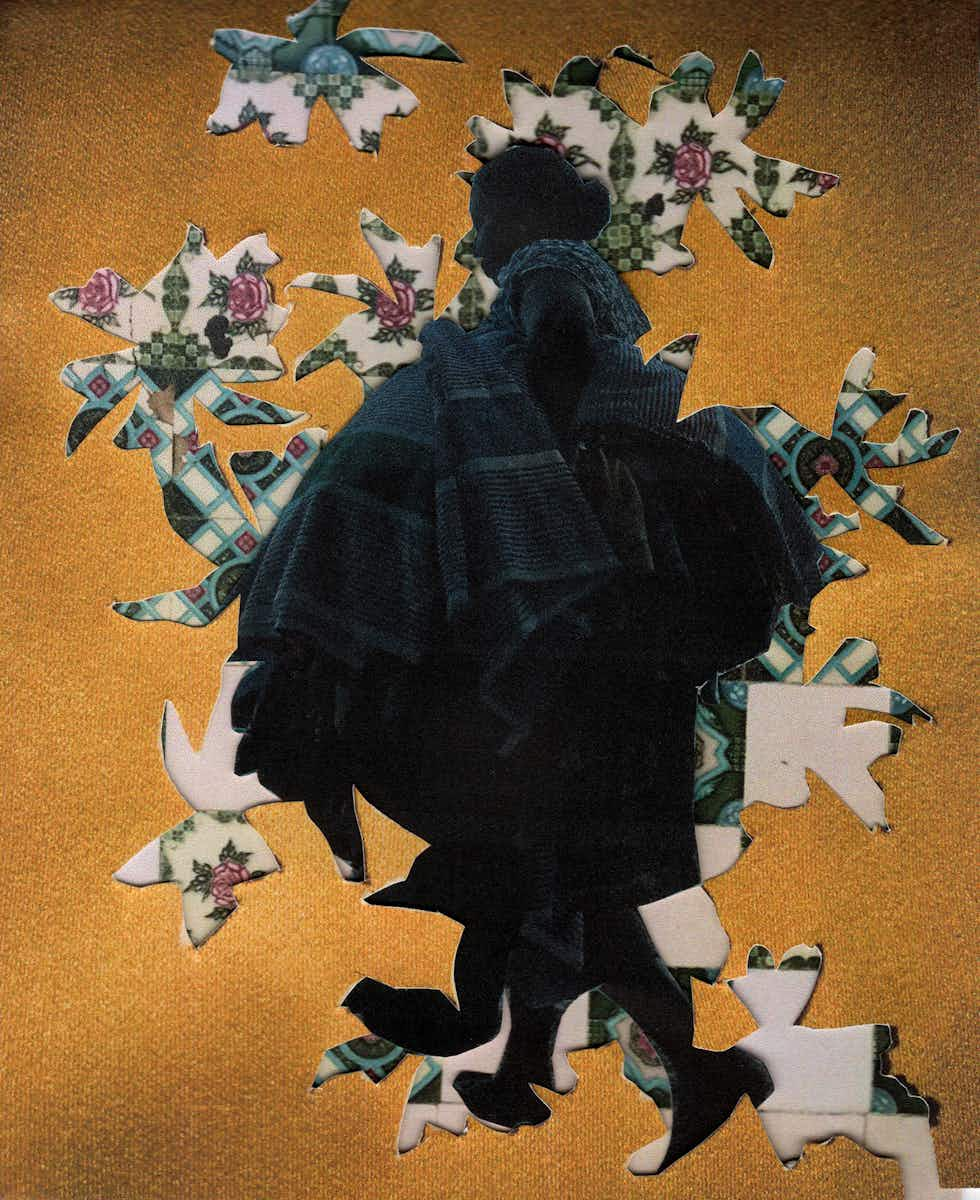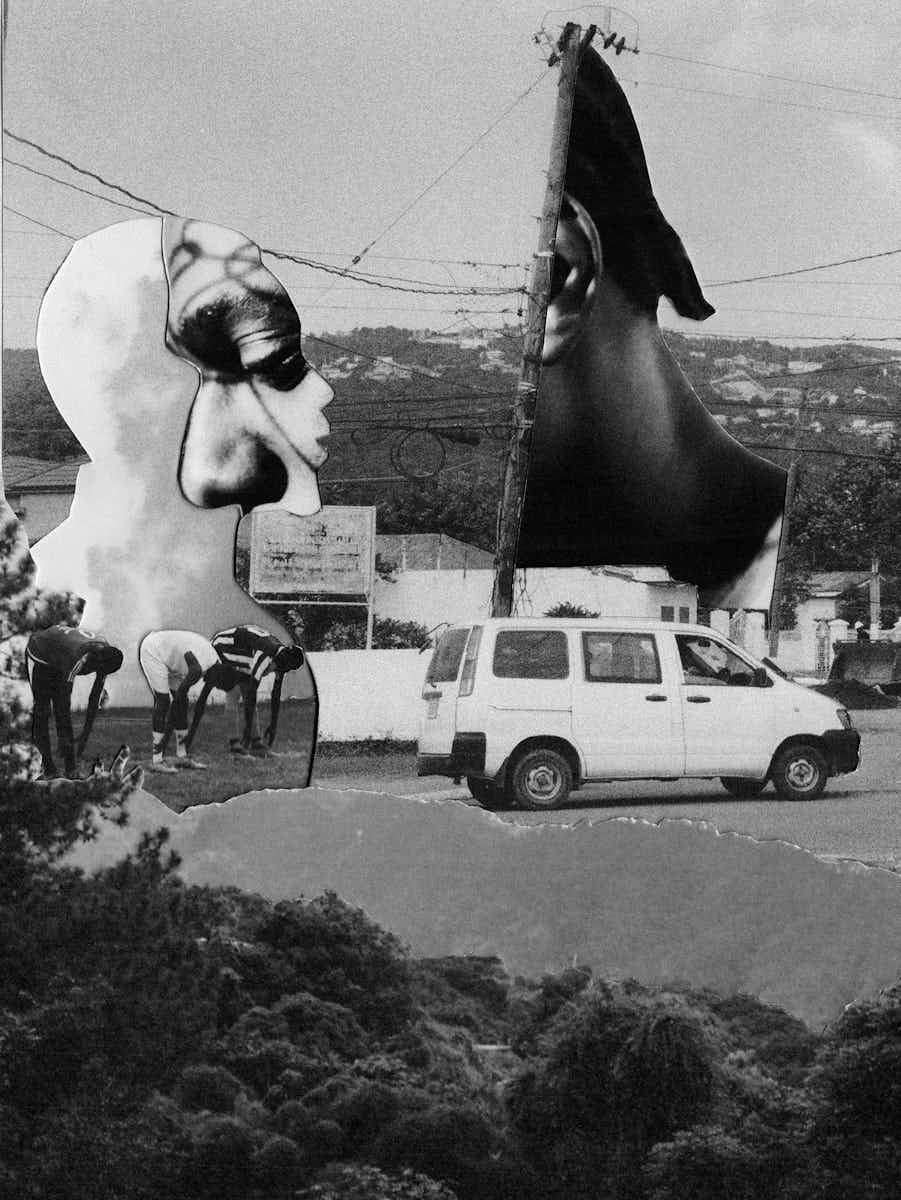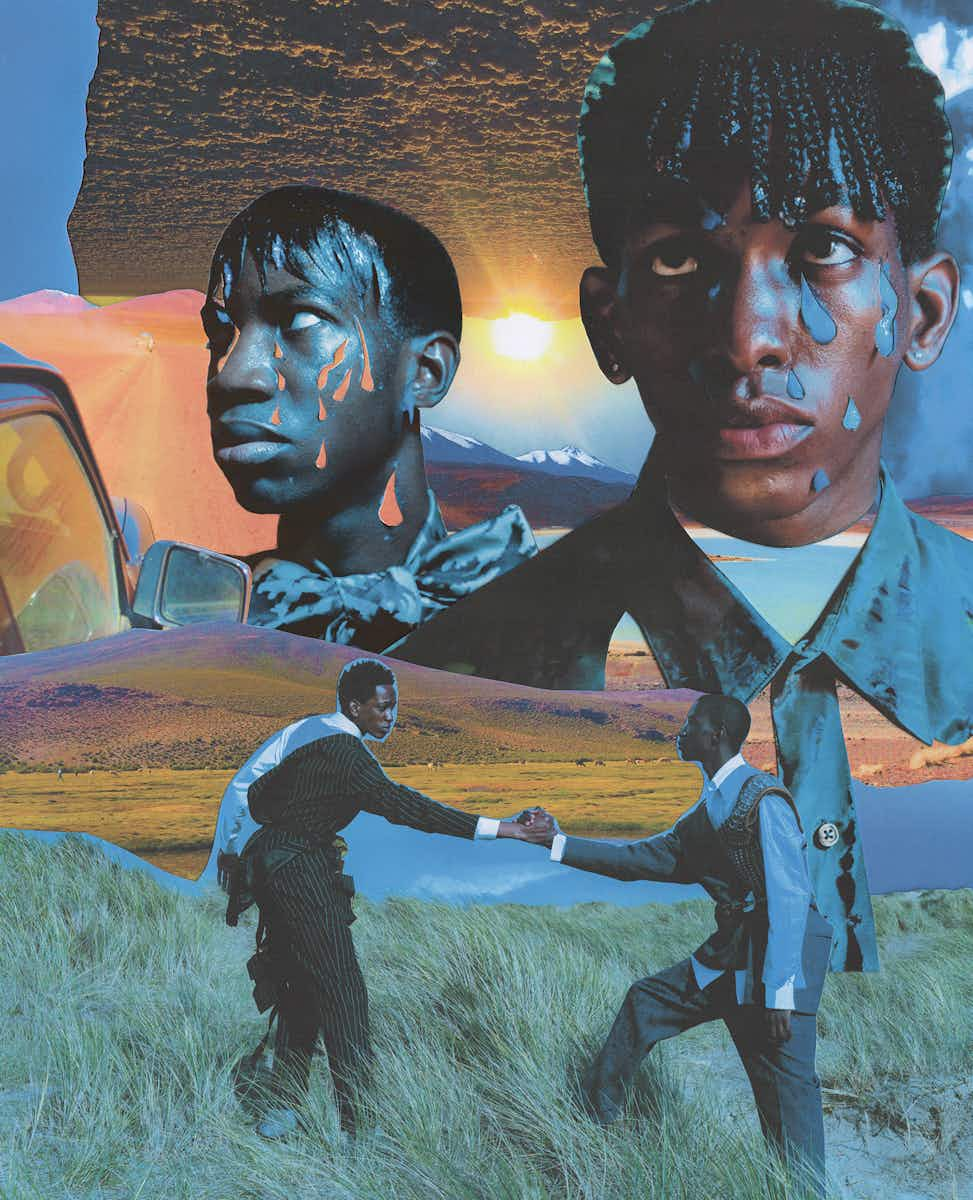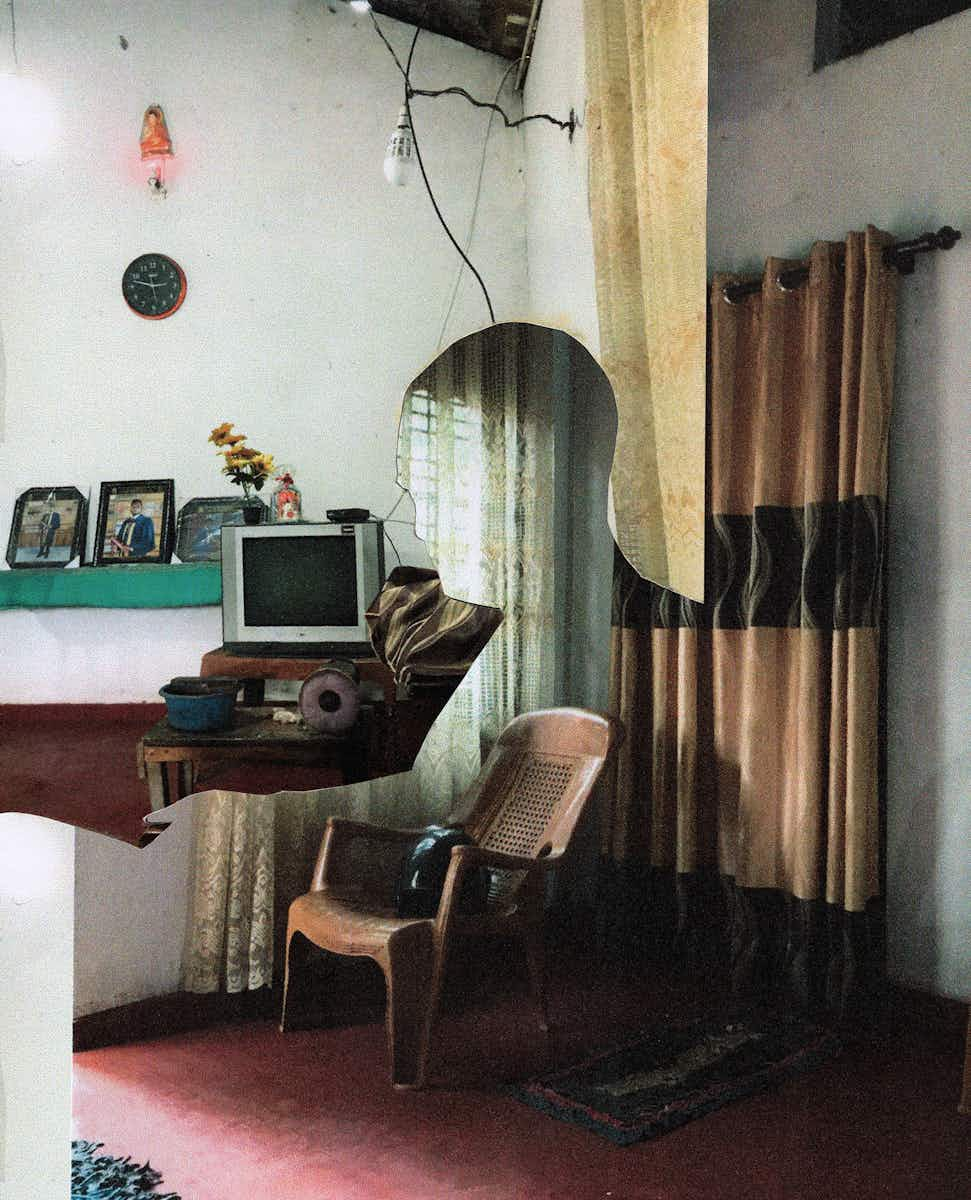 It was during her time at Wales Bonner, where Grant had a eureka moment. ​"When I first saw her collection, I realised this is what I'm about. That interest in celebrating the beauty of black people, that as a child I didn't see. I was so excited to add to this richness and encourage it."
Continuing to champion Black culture, Grant participated in Bianca Saunders' Nearness exhibition in October 2019, alongside photographer Ronan McKenzie and filmmaker Akinola Davies. It was here that she realised that she could make a career from her creative pursuits.
"I had to pull Bianca [Saunders] over at the time because I knew that collaging was important to me and my life but it was the first time I had invested in it. Sometimes an opportunity has just come up and it's felt right, so I've just gone for it. By doing that it's given me encouragement and it's expanded my horizon. Previous I was freelancing as a designer or had side jobs. So it's thanks to Bianca really."
As a tribute to Black History Month, the collaborative exhibition celebrated Black identity – a subject that Grant has further explored in her latest collaboration with non-profit organisation The Black Curriculum. The educational social enterprise has come to prominence in the last few months as a focused campaign to deliver Black British history into schools. With a small team of educators, the initiative has raised money and momentum to diversify the British education system across all its subjects. Continuing to spread the word, they've just launched their first youth-targeted zine that covers the history of Notting Hill Carnival and the Black community. Grant's work is taking centre stage on the front cover.
"It's such an important moment," Grant says. ​"A lot of people lose sight of why Notting Hill Carnival started and the cultural significance. It was needed."

Still at an early stage of her career, Grant is now looking to experiment with her own photography and animation. She's just been commissioned by magazine platform Boy.Brother.Friend to create a one minute stop-motion composed of imagery sourced from 1972 Jamaican film, The Harder They Come. The project titled Rhyging Sun involved the artistic skills of her brother, sister and mother (proving that creativity runs in the family).
Grant has also set her sights on arranging her first solo exhibition for the beginning of next year. With further details to follow, the visual artist's innovative collages will soon be available to purchase by the general public. ​"Collage is collaboration," Grant explains about why this most traditional of art forms is having a moment. ​"It's all been about using someone else's imagery or old imagery found and creating something new. I see it in parallel with sampling in music."

More like this