A visual history of the moment skateboarding and hip-hop started to collide
Set in late '80s and early '90s Manhattan, Jeremy Elkin's upcoming documentary All the Streets Are Silent: The Convergence of Hip Hop and Skateboarding documents a time in which New York's sidewalks were thriving thanks to two landmark subcultures.

The streets in New York are anything but silent right now, but Jeremy Elkin's upcoming documentary, All the Streets Are Silent: The Convergence of Hip Hop and Skateboarding, first screened at the 2020 Tribeca Film Festival, takes us on a free-wheeling journey through a different time.

It's set in late ​'80s and early ​'90s Manhattan and chronicles a time in which the city's sidewalks were thriving thanks to two landmark subcultures that started to collide: hip-hop and skateboarding. Together, the two worlds birthed a new visual language – apparent through style, graphics and sound – that would be referenced, pillaged and expanded upon for decades to come, as seen in Elkin's first feature-length documentary.
It's fitting, then, that All the Streets Are Silent mirrors Elkin's personal interests. As a teenager growing up in Canada, he spent his days listening to hip-hop, skateboarding on the streets of Montreal, and getting his first taste of filmmaking via late ​'90s skate videos. During the 2000s, Elkin put his name to a number of skate films including Elephant Direct (2010), and The Brodies (2013), before taking a job at Vanity Fair magazine heading up their digital video arm. In 2018, he shot and directed French artist JR's Brooklyn Museum short film, The Chronicles of New York City.
Starting in the late ​'80s, All the Streets Are Silent stories a time in which the deaths of Andy Warhol and Jean-Michel Basquiat had left a sizeable hole in New York that paved the way for the golden era of hip-hop – a movement that started on streets that were frequented by skateboarders and graffiti artists alike.
Narrated by streetwear pioneer Eli Morgan Gesner, the documentary outlines the initial racial division between hip-hop and skateboarding, how and why the two subcultures started to collide, and the story of how many of the streetwear giants came to be – from Phat Farm and Zoo York, to Supreme – as told through archive footage and the characters who shaped the scene: pro skateboarders Mike Carroll, Gino Iannucci, Keith Hufnagel (the founder of HUF) and Jefferson Pang (who today works at Supreme) and musicians Darryl McDaniels (of Run‑D.M.C.), Kid Capri, Kool Keith and Moby, amongst many others who lived it firsthand.

The convergence wouldn't have happened without Mars – a multi-floor nightclub founded by Yuki Watanabe, located downtown in New York's Meatpacking district from ​'89 to ​'92 – at which Eli Morgan Gesner and his friends started throwing a night called Trip. But to call Trip just a club night is an understatement. As one of the only clubs booking hip-hop acts at the time, Mars hosted everyone from Grandmaster Flash and Afrika Bambaataa to a young Jay‑Z, and provided a dancefloor free from boundaries, on which graffiti kids and sweat-drenched skateboarders were rubbing shoulders with hip-hop kids turning out looks.
In the film, Dres, one half of American hip-hop duo Black Sheep, best describes hip-hop as a catalyst that brought like-minded people together through a shared love of music.
As Harold Hunter's (the American professional skateboarder and actor who plays Harold in Kids) brother, Ron, explains: ​"It was like a puzzle that all came together… That's how New York was. It didn't matter where you came from, but if you fit into that puzzle you were good."
From the dancefloor of Mars and its regulars came so much more: Stretch Armstrong and Bobbito's infamous radio show, the birth of Phat Farm (arguably hip-hop's first label) and Zoo York (thanks to graffiti-writing skateboard crew Soul Artists of Zoo York) and the formation of James Jebbia's Supreme that burst into the scene with its Barbara Kruger-inspired logo that connected skateboarding to the art world in 1994.
Next came Larry Clark and Harmony Korine's cult film Kids. The pair met in Washington Square Park when Korine gave Clark one of his VHS tapes, and, with the exception of Leo Fitzpatrick, the film (that turns 25 this July) features the real life members of New York's skateboarding community seen in this film.

If Elkin's film teaches you one thing, it's that skateboarding heritage is as much rooted in the inner-city formation of hip-hop as it is California punk. Here, Elkin tells us more ahead of the release.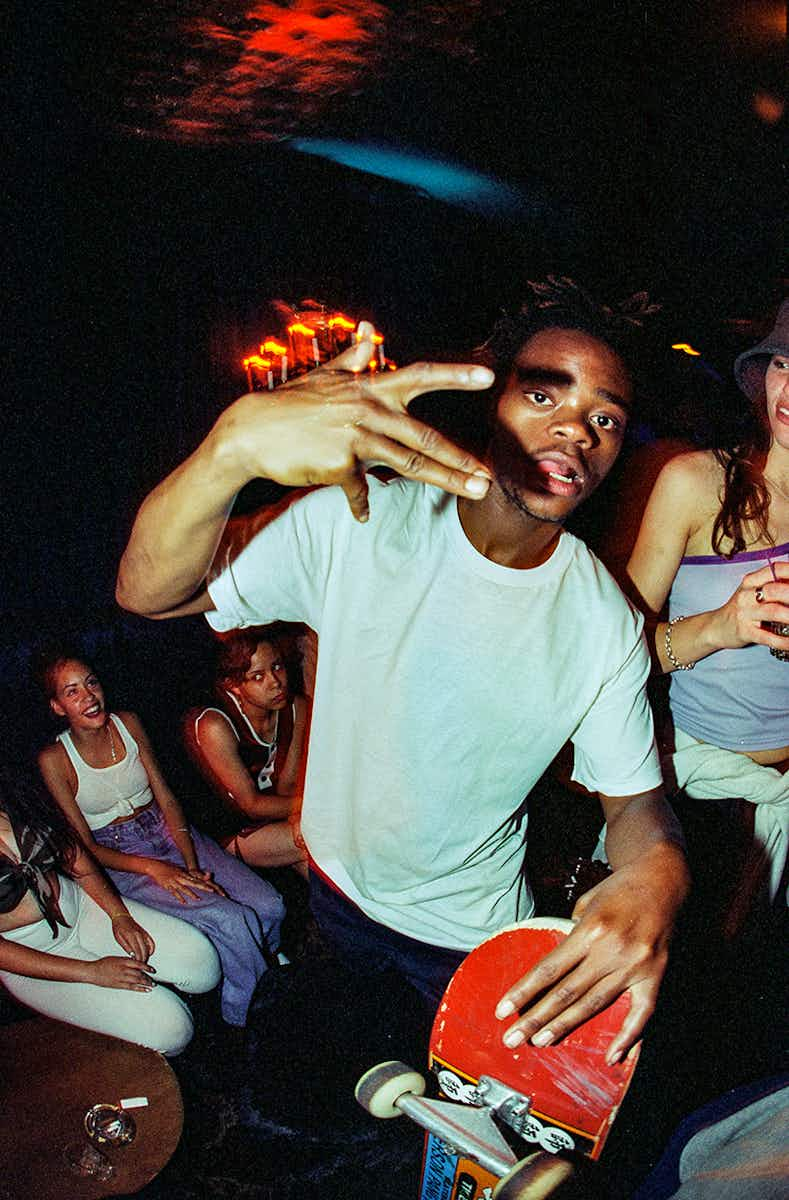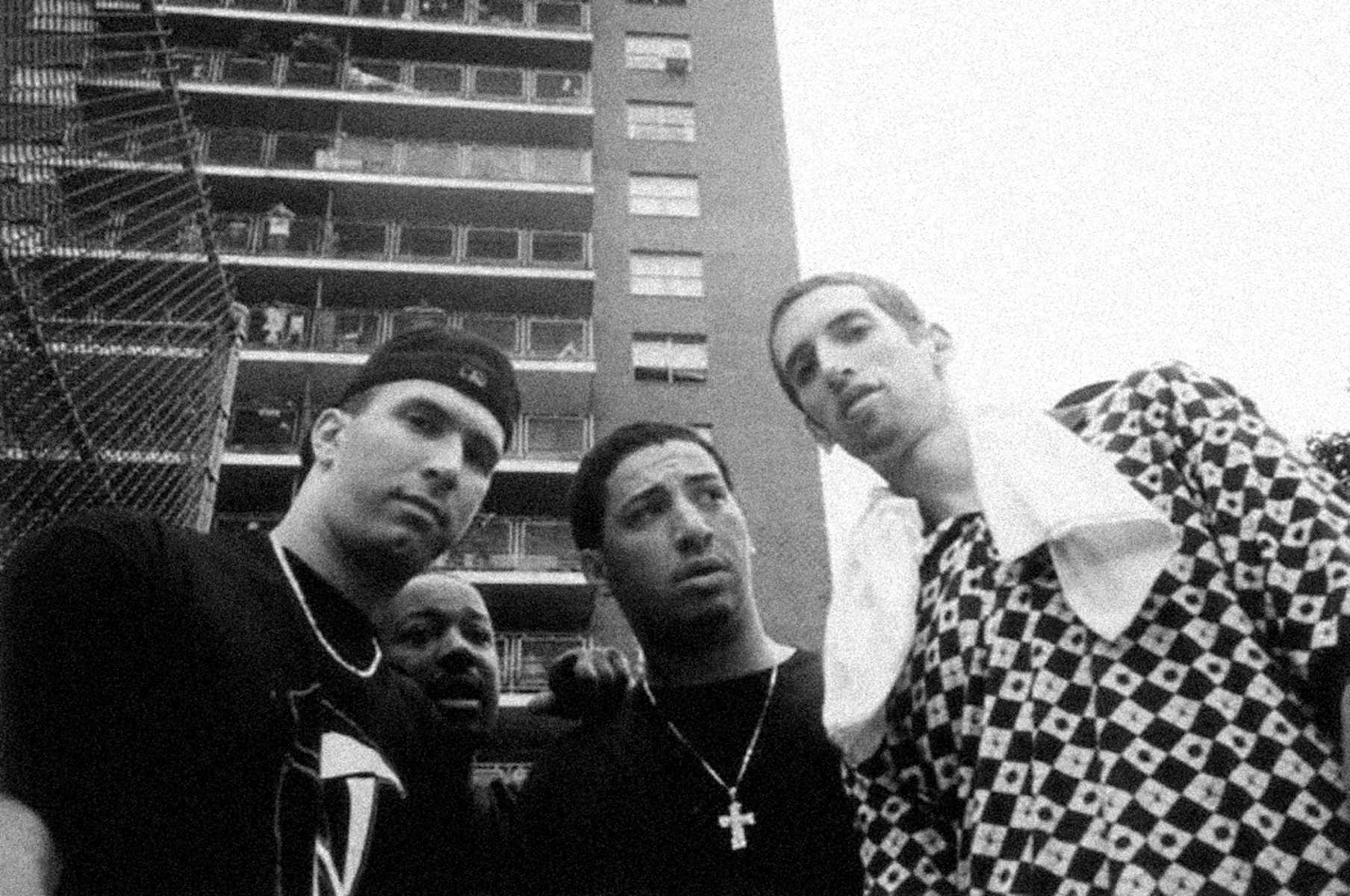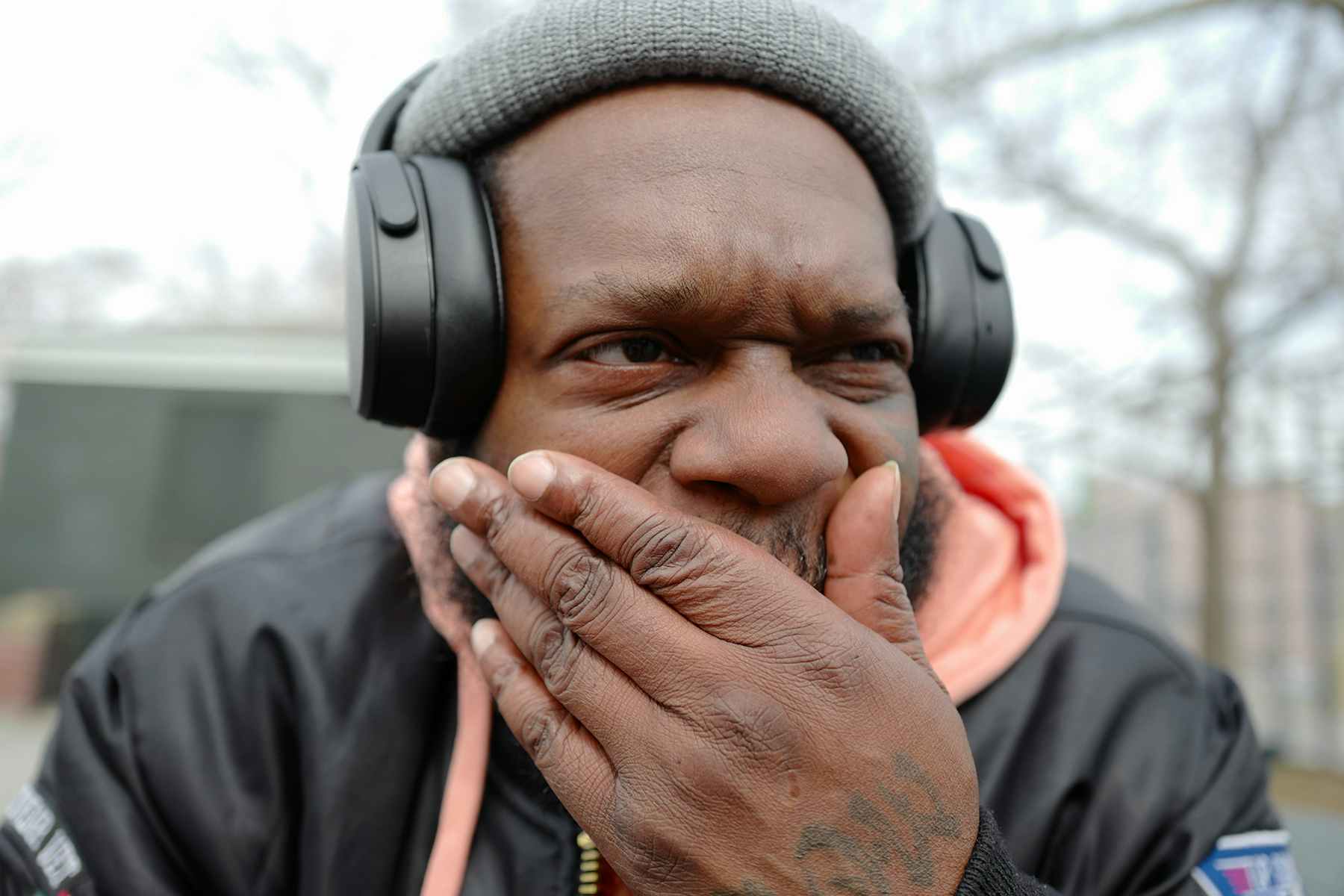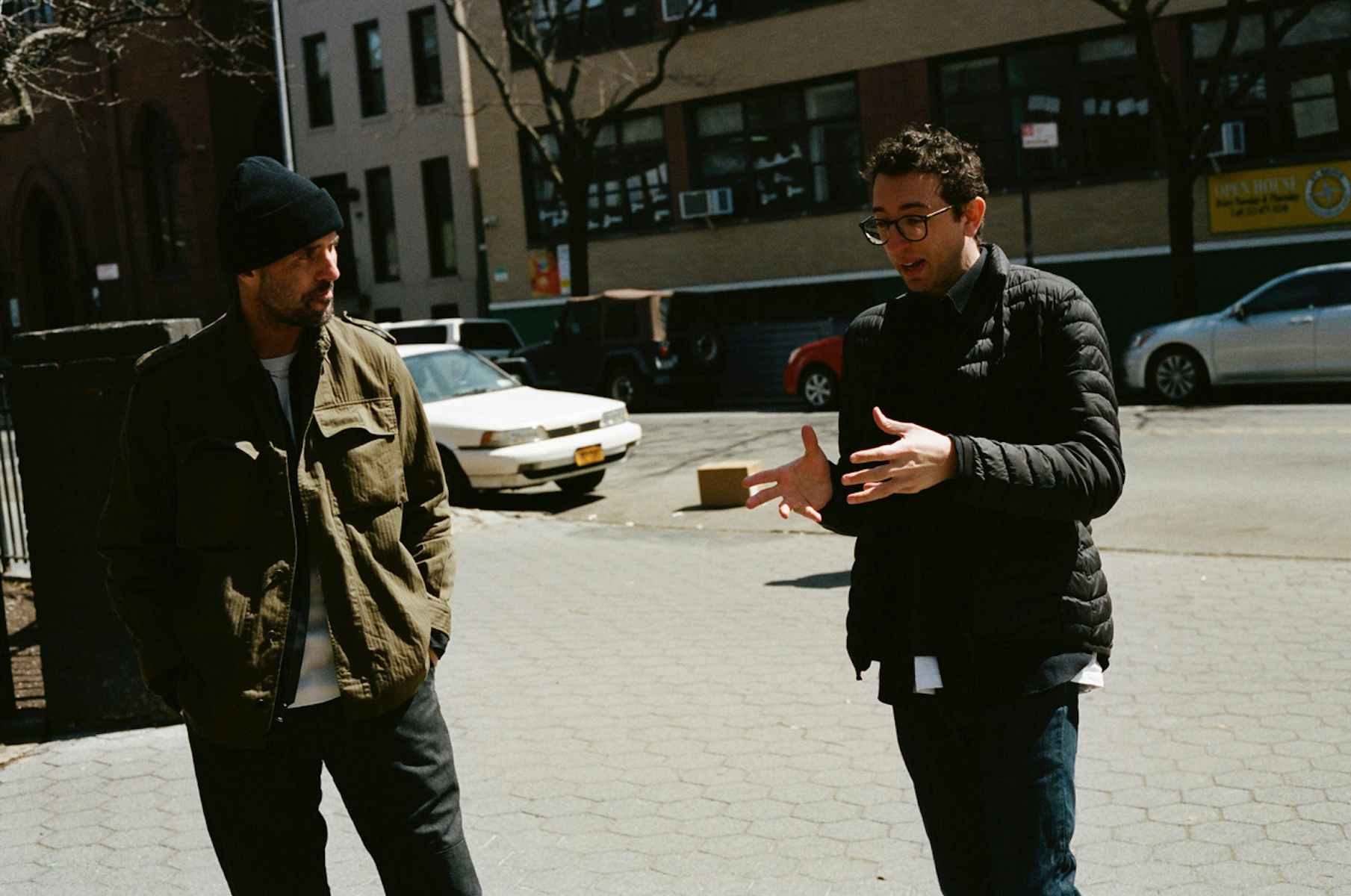 How did you first get into skateboarding?
Through my brother Josh who skates – he's also a DJ and designer, so there would be piles of vinyl, artwork and skateboards around. Those objects seemed like the most valuable possessions in the house. As soon as I could stand he put a board under my feet, so it's all I know. To be accepted back then, you had to know everything about music, skating, art, etc., so in a sense, this film is reflective of that time period during my childhood.
How did you first become involved with the New York skate scene?
My mother is from the Bronx, so I've always had a connection with the city. While I was making my first skate videos in Montreal, my friends and I would take the bus down to New York to skate and film. Each trip we gradually started to meet people. This was in the early to mid ​'00s, so the community was much smaller – pre-longboarders. We first met Taji Ameen, and through him got to skate with Billy Rohan, Leo Gutman, German Nieves, Rodney Torres and others.
How did you first meet Eli?
I had been hearing about him since the mid ​'90s through my brother, and had seen his name printed in Zoo York ads but had never met him. About eight years ago when I was in post[-production] on The Brodies, I thought it would be fresh if he did the hand-style for the primary titles since most of the footage was of OG New Yorkers. The Shut Skates guys on Orchard St. were close with him, so they reached out and he was surprisingly psyched to work on it.
What led you guys to work on All the Streets Are Silent?
I've always been interested in how individuals, brands and scenes develop from one era to the next. Through a series of conversations with Eli, he connected stories and ideas I had heard in a way that was new to me. There was a documentary to be made with his archive, but I was concerned about the politics and music clearances, so I spent six months or so with a small team sorting his material as well as R.B. Umali's prior to starting production, to figure out how to approach it all. It started as a documentary centered around Eli's video Mixtape (1997) but then evolved based on a number of factors.
How long did it take to come together?
A total of three years from my first conversations with Eli. Dana Brown (my boss at Vanity Fair) came on to help produce it about a year into the process, and was instrumental in evolving the story.
Of all the conversations and footage that shape the film, what came as the most unexpected?
Interviewing Yuki Watanabe about Mars was not something I had ever envisioned happening. The nightclub was basically a myth to us before meeting him and cataloging his archive of material.
What are you working on next?
We have a handful of projects in the works. Scripted, doc, and other, but the world is on-hold until we conquer the virus and inequality, so we'll see. I hope everyone is safe during these uncertain times.

All the Streets Are Silent: The Convergence of Hip Hop and Skateboarding is released on 7th September, 2021 on Apple



More like this