Kind is Cool: a photobook of messages to make you smile

Worms magazine's Clem MacLeod and artist Stephanie Francis-Shanahan's new project encourages us to embrace softening up for a better world. Hear, hear.

One afternoon in their shared studio, when friends Clem MacLeod and Stephanie Francis-Shanahan were in the depths of a discussion about serendipity, they realised they both shared an archive of images on their phones that exemplified the concept – enough to fill a whole book, it turns out.
Kind is Cool, the pair's collaborative new photobook, features lo-fi snaps of stolen moments and heartwarming quotes slapped across the side of buildings or backs of buses, like ​"You're beautiful" or ​"Dreamland welcomes you". Piercing straight through Instagram's veneer of polish and perfection, each one reveals something way more wholesome.
"We were saying how we both use walking and these messages as a way to feel calm and inspired," MacLeod explains. ​"They've been a bit of a saving grace, really."
"[Kind is Cool] is also about faith and a belief in something bigger than ourselves," Shanahan adds. ​"It sounds so hippie but reading those small signals is kind of like taking a deep breath – like maybe things are actually OK – and they help you trudge on. We're both very openly anxious people, you see!"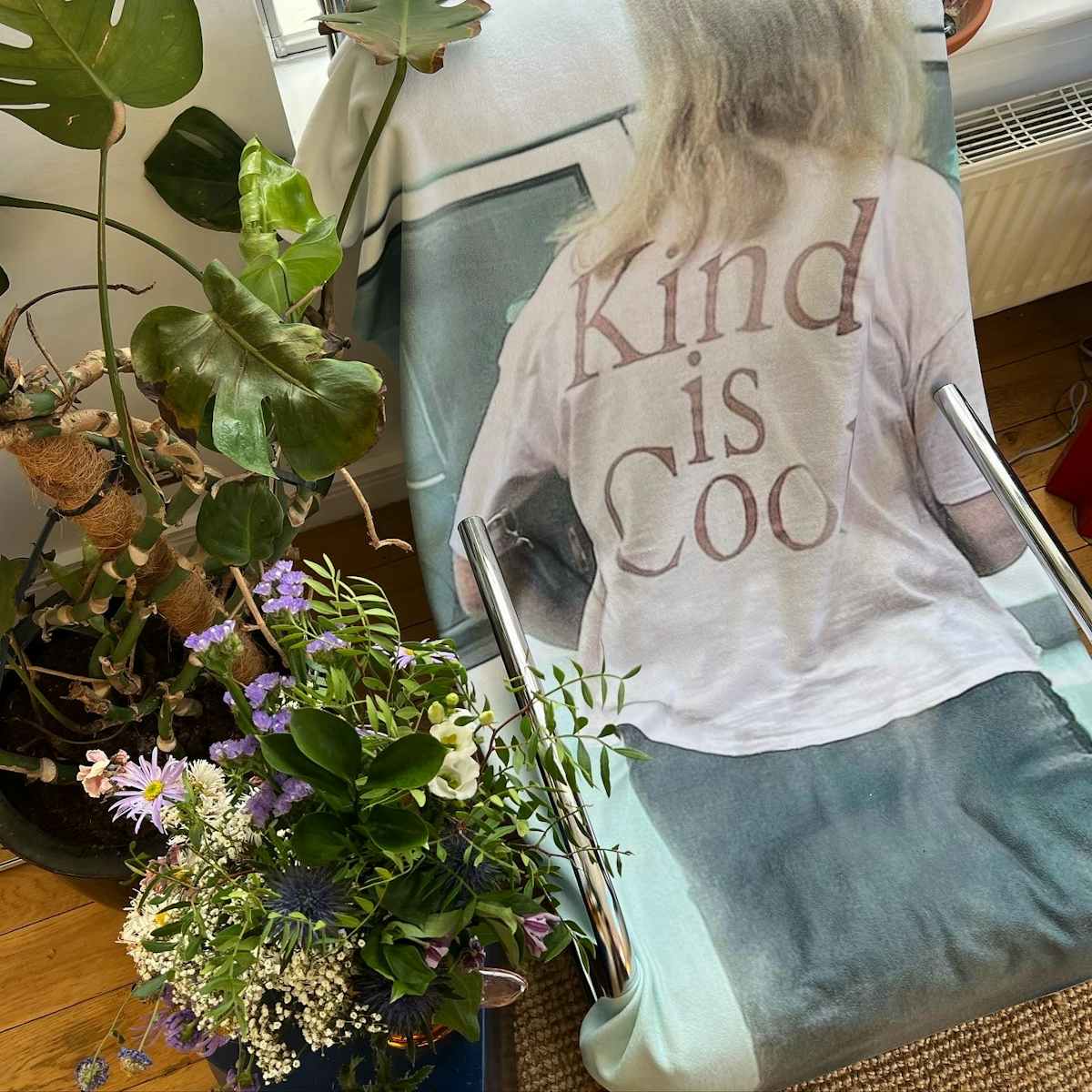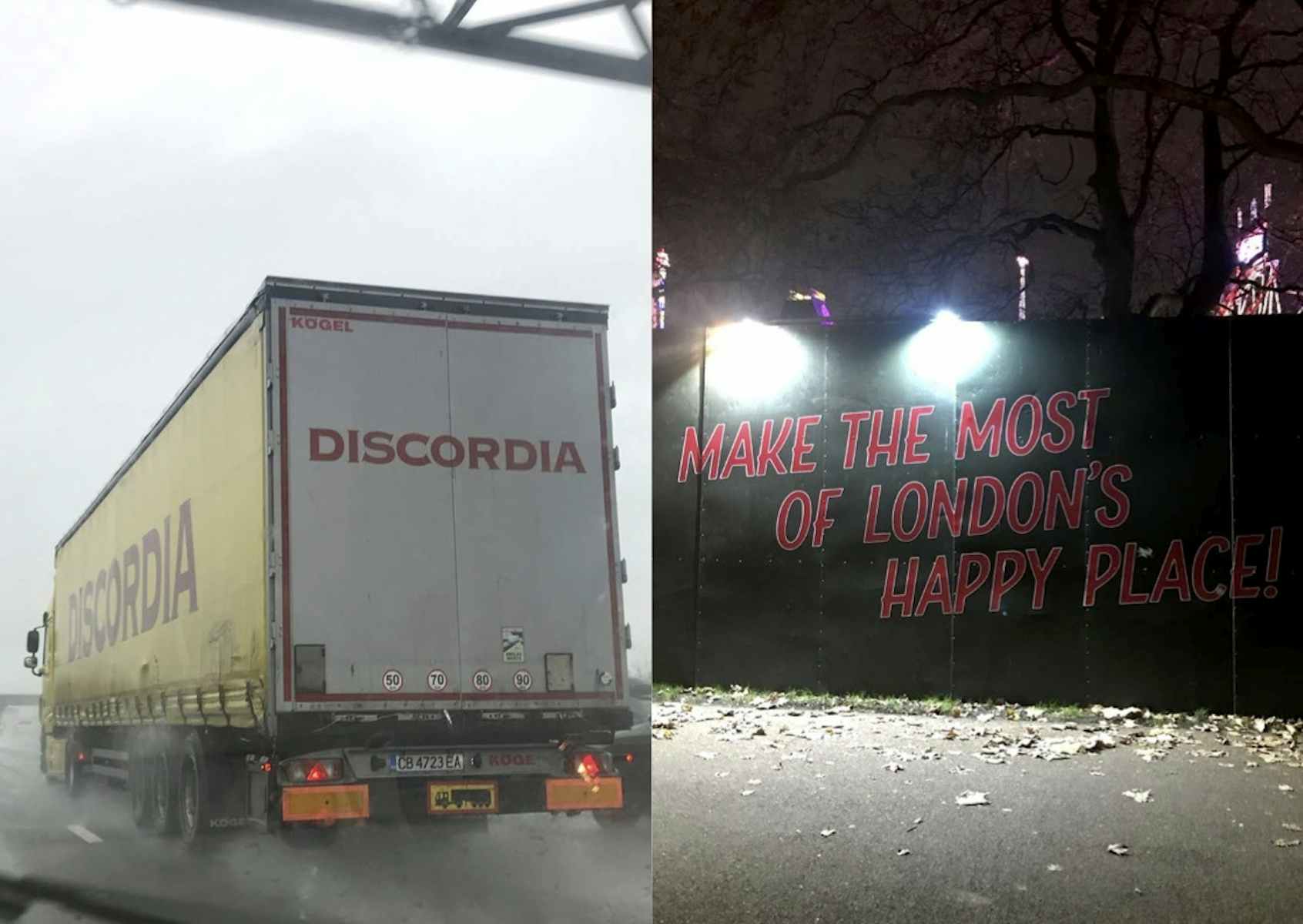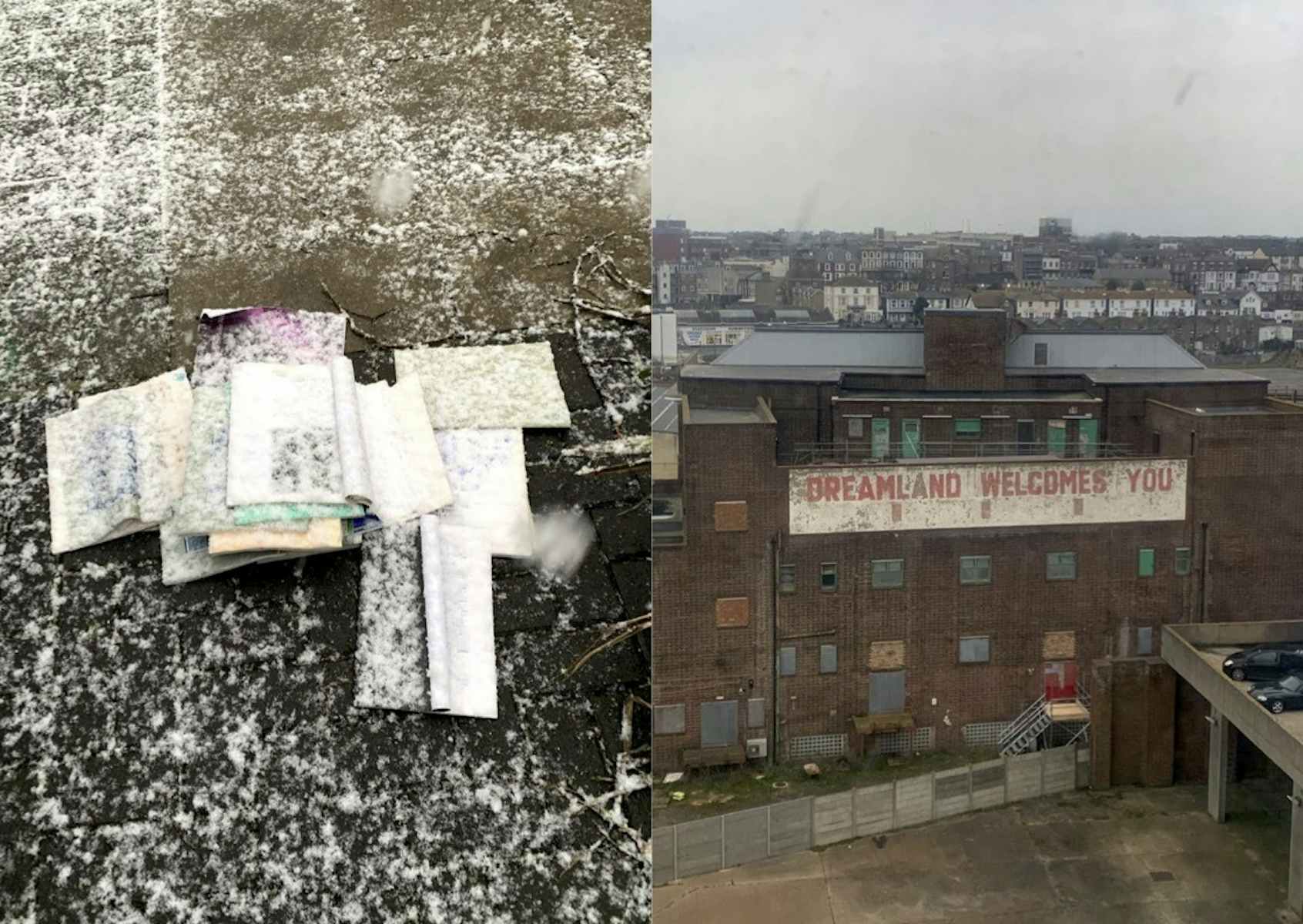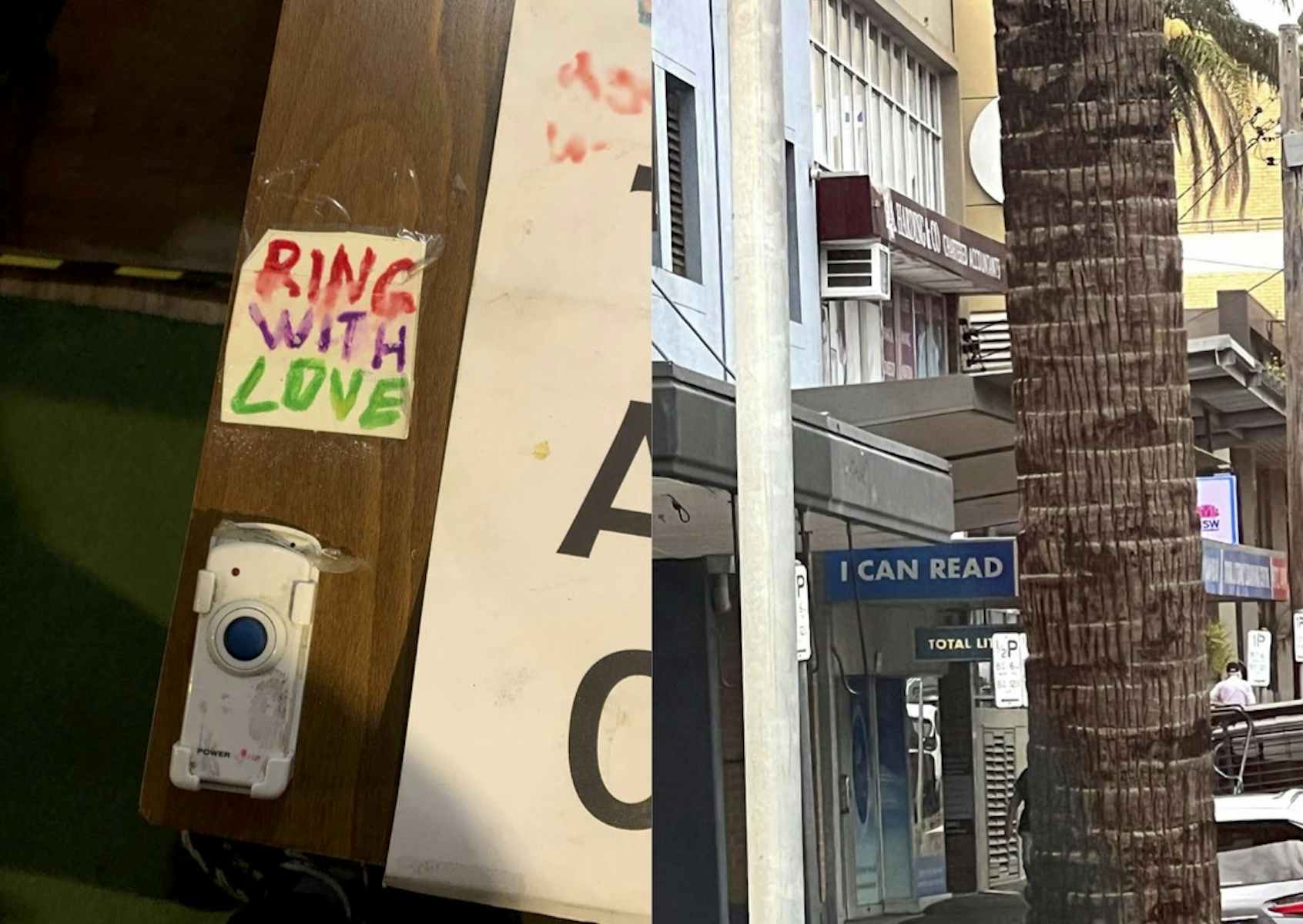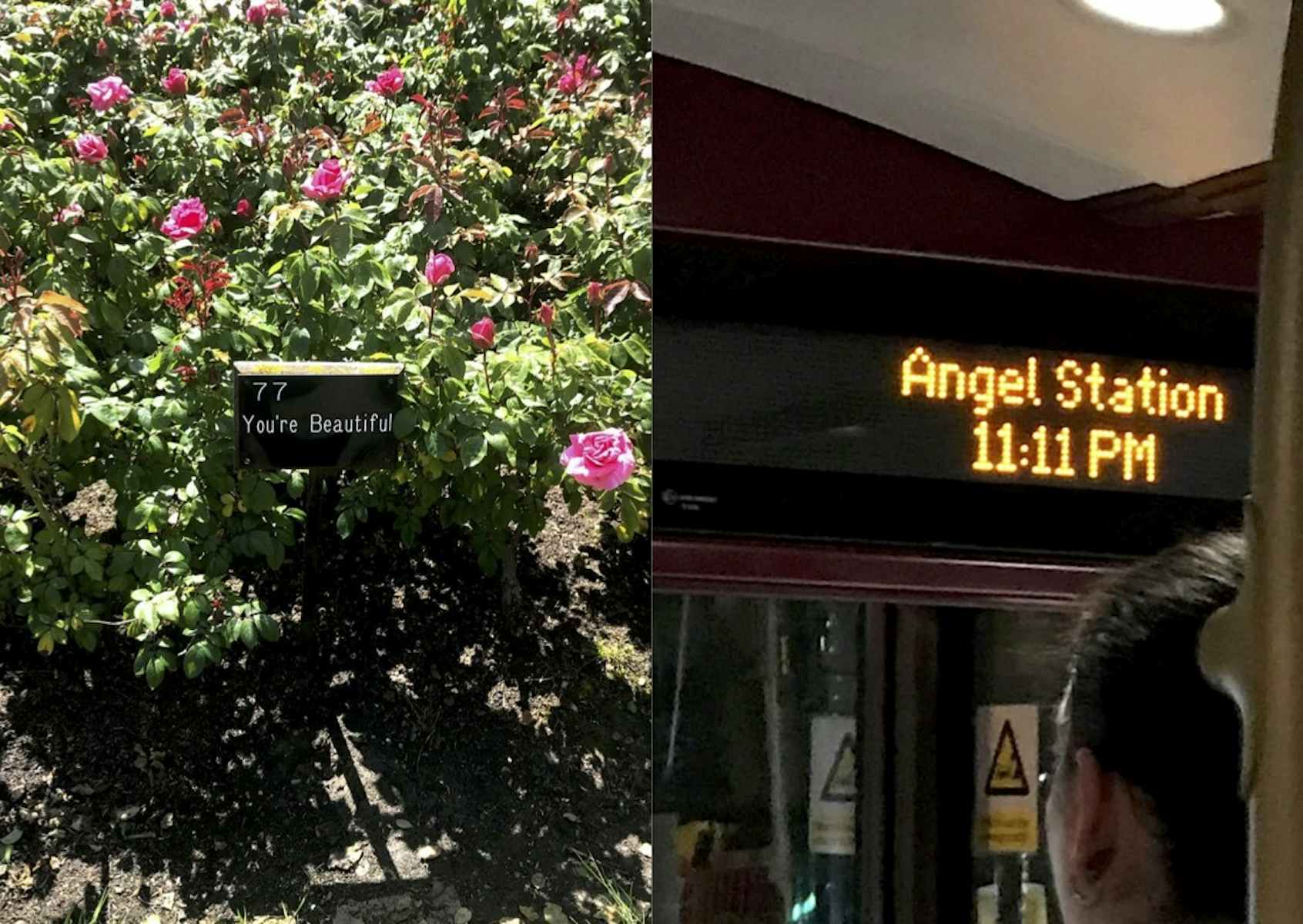 Together, the pair make for a symbiotic match. Shanahan, a Central Saint Martins graduate, is an artist and photographer whose work centres around youth culture and uplifting those around her, sticking it to the man with a wink and a smile. Meanwhile, MacLeod splits her time between working at Donlon Books in Hackney and editing Worms, the literary magazine and publisher celebrating the diverse works of female and non-binary writers. By regularly finding pockets of relief in an increasingly manic world, it only made sense for them to create a collaborative project out of it.
"I really like the photo that says ​'Discordia'," Shanahan continues. ​"I make so much work about joy – it gets a bit saturated sometimes and I wanted to look at the complete opposite of that. It's a super rainy motorway photo, which is almost so ridiculously negative that it ends up offering quite a beautiful balance."
"We've all been through heaps," MacLeod says. ​"There's just no point in not being kind. Everyone needs to soften a little bit if we want the world to be a better place."


More like this