Kita Updike on tennis tips and sporting heroes

The 24-year-old Indiana-born model and actor stars in Prime Video's Sweeney Todd-updating The Horror of Dolores Roach. She's also a dab hand at tennis who carries a mini ball machine in her hand luggage.
Taken from the new print issue of THE FACE. You can get your copy here, if you're into that sort of thing.
Hello, Kita! Welcome to London. When did you arrive and what have you been up to?
I got here yesterday. I asked my agent what the equivalent is in the UK to [US pharmacy chain] Walgreens. He said Boots. I was like: ​"Why is it called Boots?" [It's named after a bald man from Nottinghamshire named John Boot – Chemist Ed]
How did you get into tennis?
My father was a tennis player. He took me to play when I was eight [and] I picked it up right away. Even when I'm upset and I'm [being] really hard on myself, just having the ball hit the racquet – there's something so euphoric about it.
How do you play?
I have a really weird forehand grip. You have continental, which you serve with, and then eastern. Give me a second to grab my racquet and I'll show you… [Kita proceeds to get a racquet and demonstrate her best serving grip] And then my grip is like this! When I looked it up, it was called Hawaiian. I think there have only been two professionals on tour who have been successful [using that grip] at the highest level.
What would you wear as a spectator at Wimbledon?
If I was [going to] Centre Court then I would wear something chic. Maybe a nice Oscar de la Renta. It's Americana, beautiful, elevated…
Do you have a favourite British player?
Naomi Broady. She has a one-handed backhand – you don't really see that anymore for women. She's an intense player who plays with passion. I love that. I don't follow men's tennis as closely, I just prefer to watch women play.
Who's your tennis hero?
Venus Williams. I remember seeing her from a young age. She's tall, like I am, and a Black woman in sport, and she handles everything with grace. Watching her play at Wimbledon was one of my first memories.
How about modelling?
I mean, it's Naomi Campbell. Who doesn't say that? She's just the one.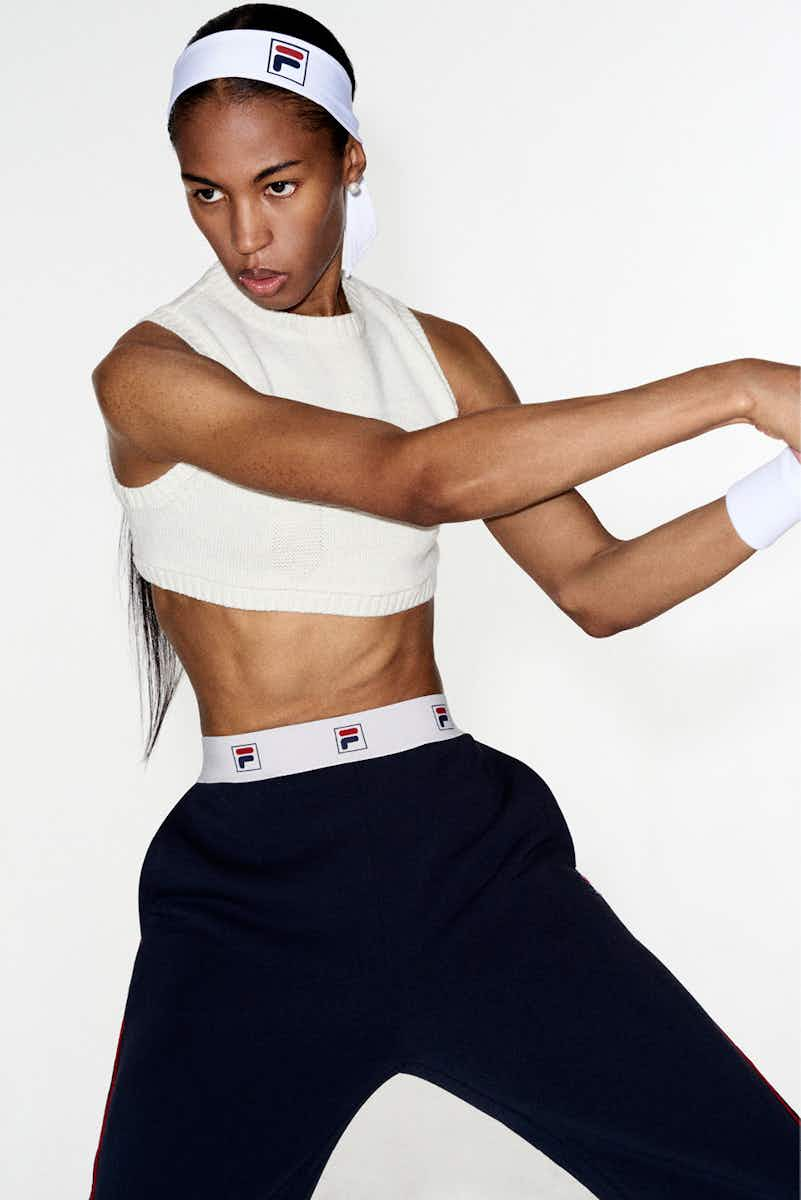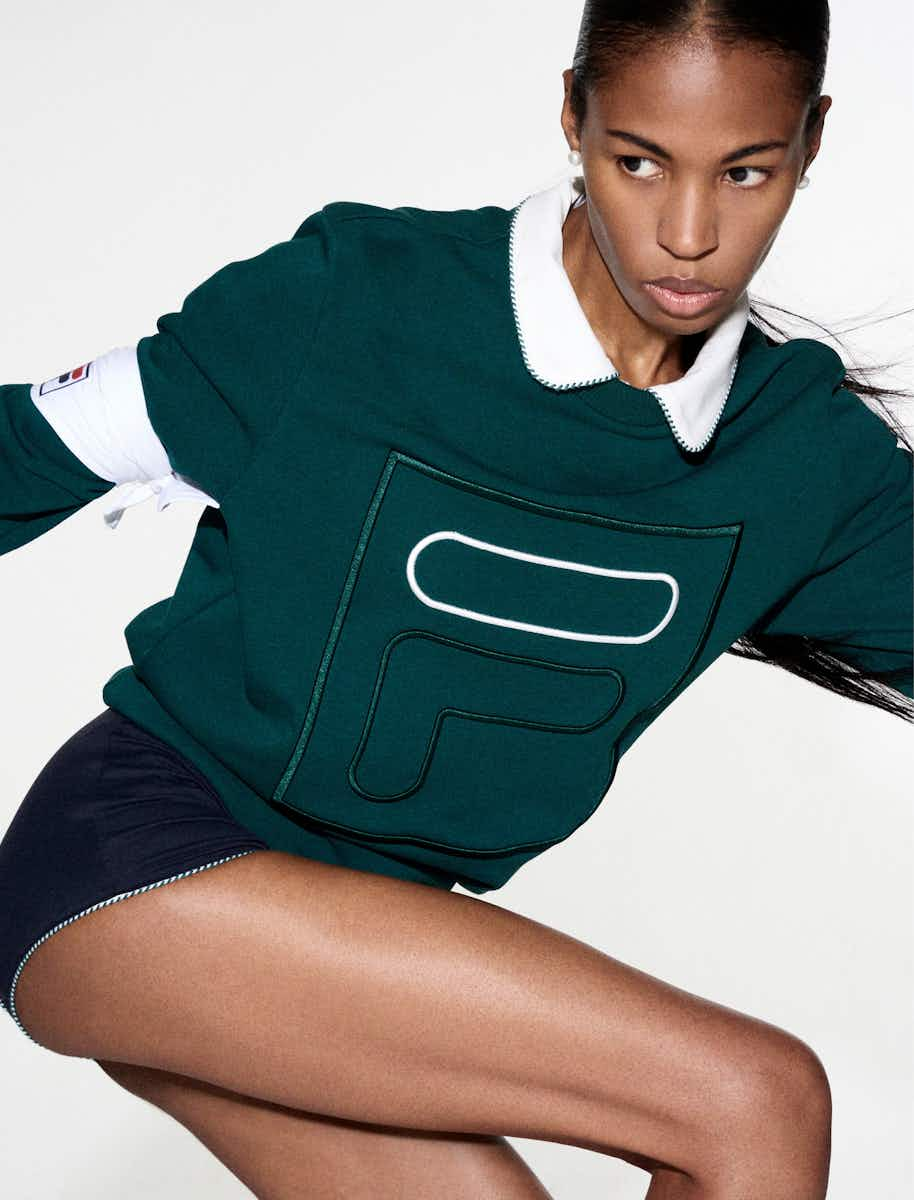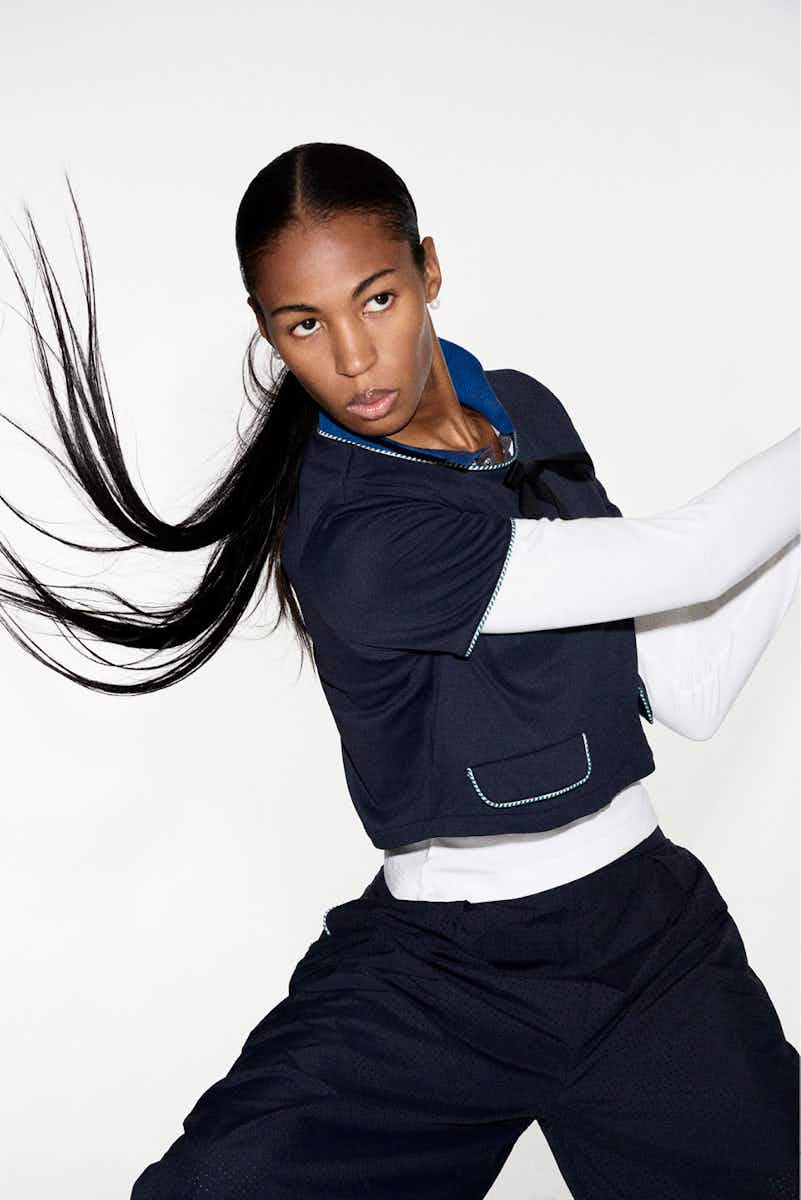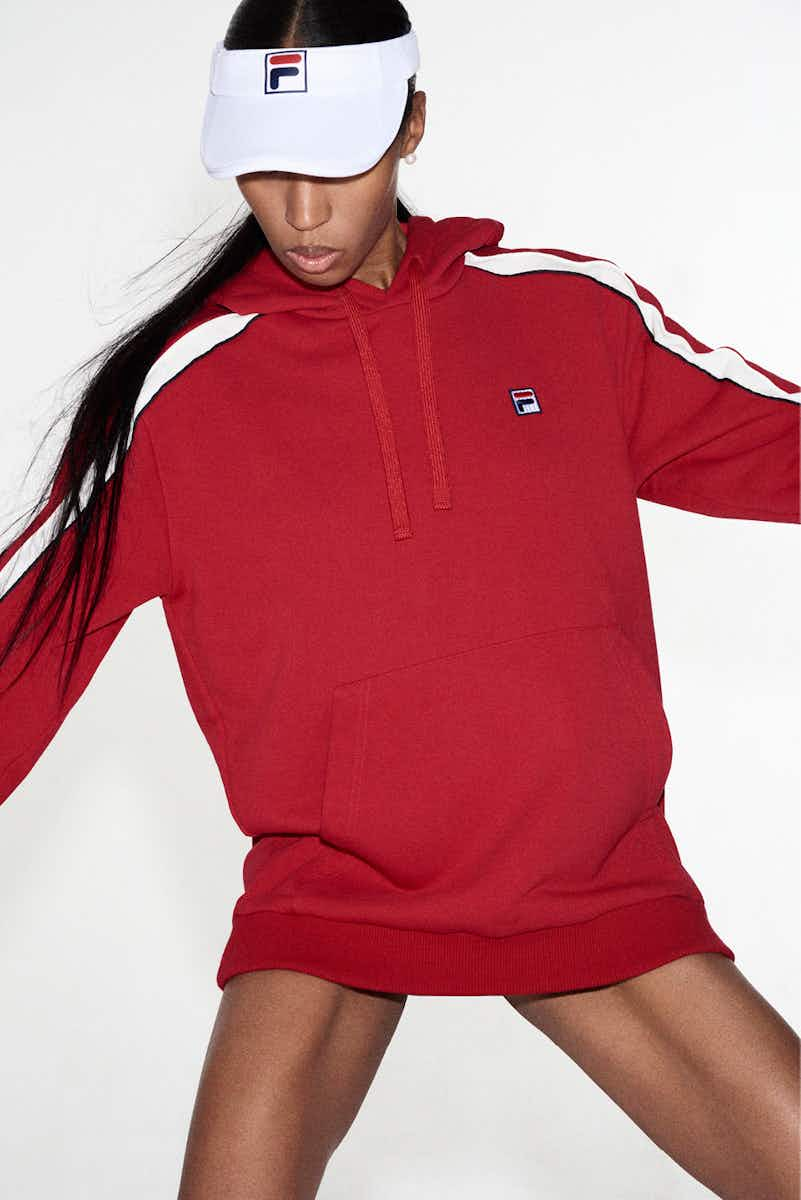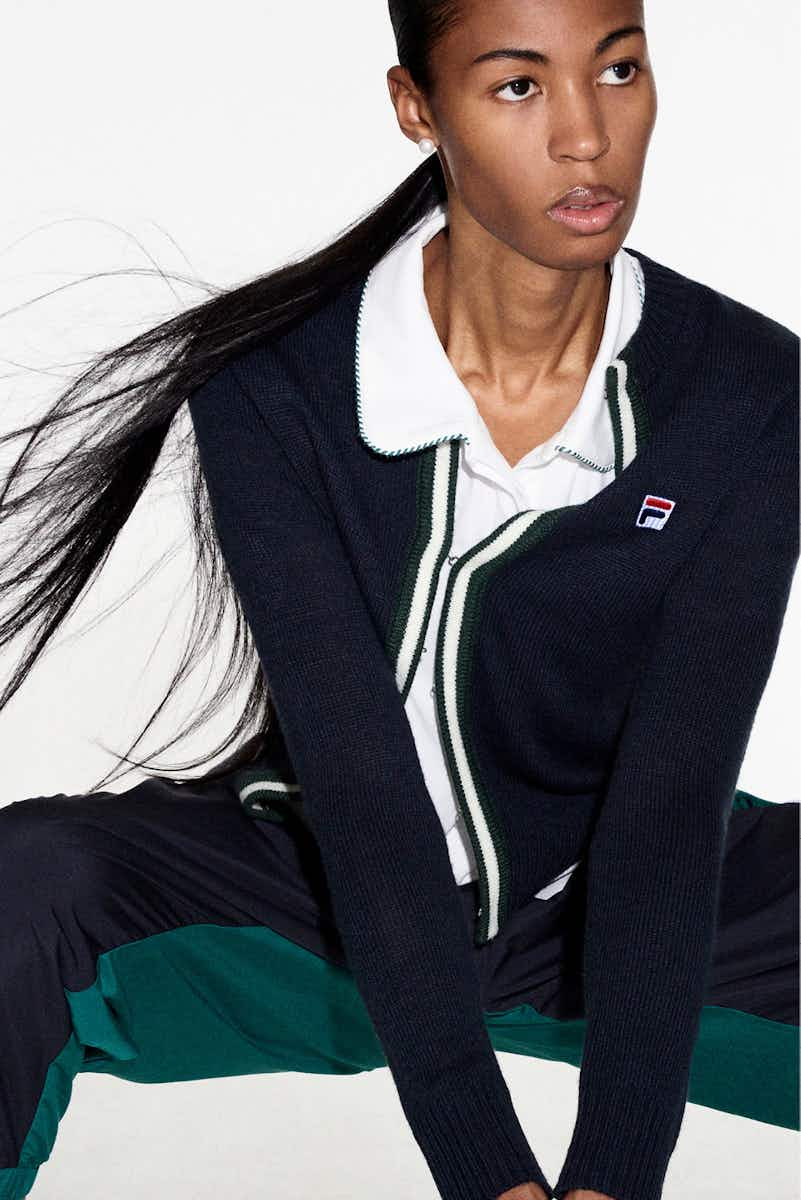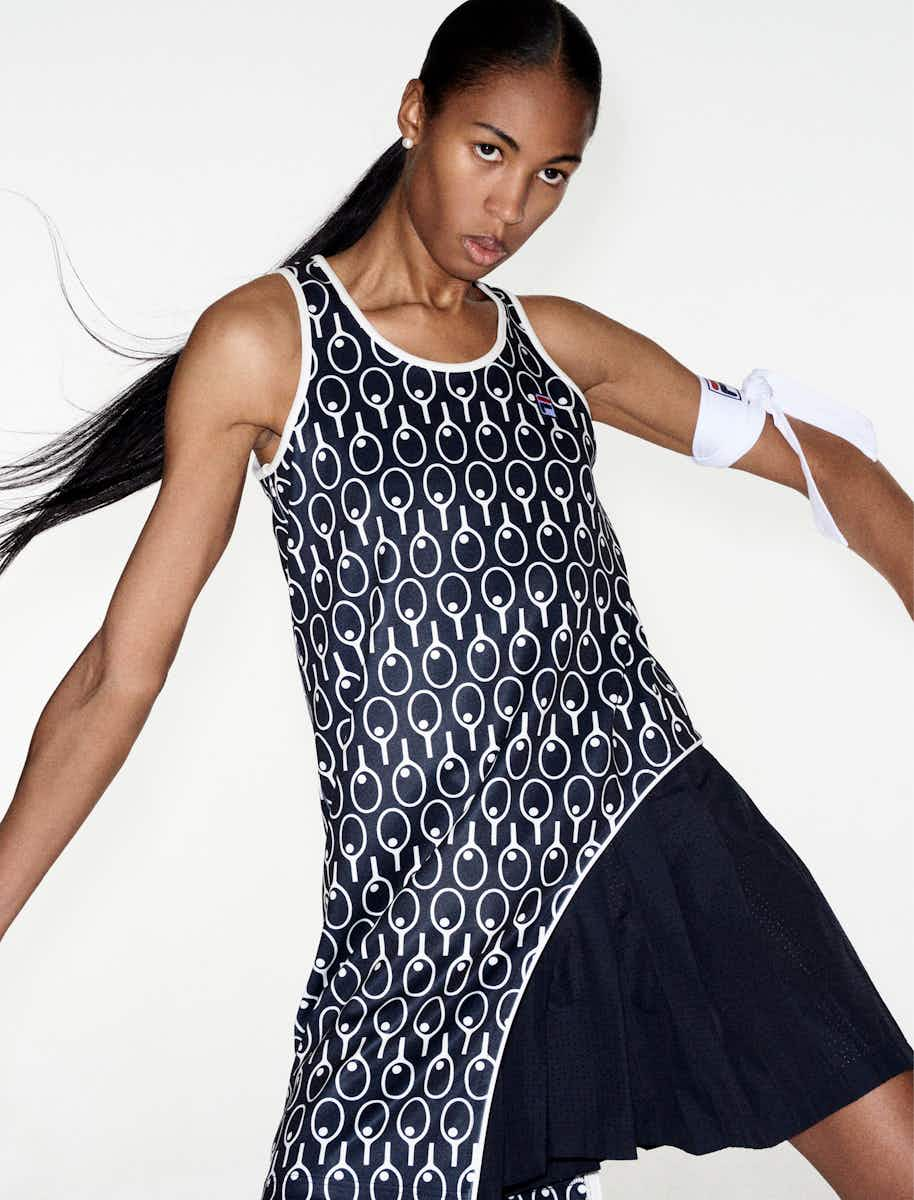 HAIR Pål Berdahl at LGA Management MAKE-UP Thomasin Waite MANICURIST Cherrie Snow PHOTOGRAPHER'S ASSISTANT Casey Ward STYLIST ASSISTANT Alex Arauz

More like this