Artist Mallory Lowe on reconsidering what black identity is and can be

With a place on this summer's artists residency at Villa Lena in Tuscany, Mallory Lowe is looking to the past to shape the future.
Blackness is a contradictory term: both invisible and hypervisible, unifying but nuanced, present yet absent. And it's through this absence that the work of photographer Mallory Lowe has begun to take shape.
Lowe, a queer first-generation Canadian of Cameroonian heritage, is a participant of this summer's artist residency at Villa Lena in Tuscany, part of the The Villa Lena Foundation.
A partnership with My Queer Blackness, My Black Queerness – a project founded by writer Jordan Anderson to explore ​"multiple existing facets of black queer identity" – it offers black queer artists the chance to stimulate new ideas and work during four-week residencies in the Tuscan countryside, sponsored by Bulgari.
For Lowe, it'll provide a moment to reflect on research she's set to undertake in Cameroon in the coming months.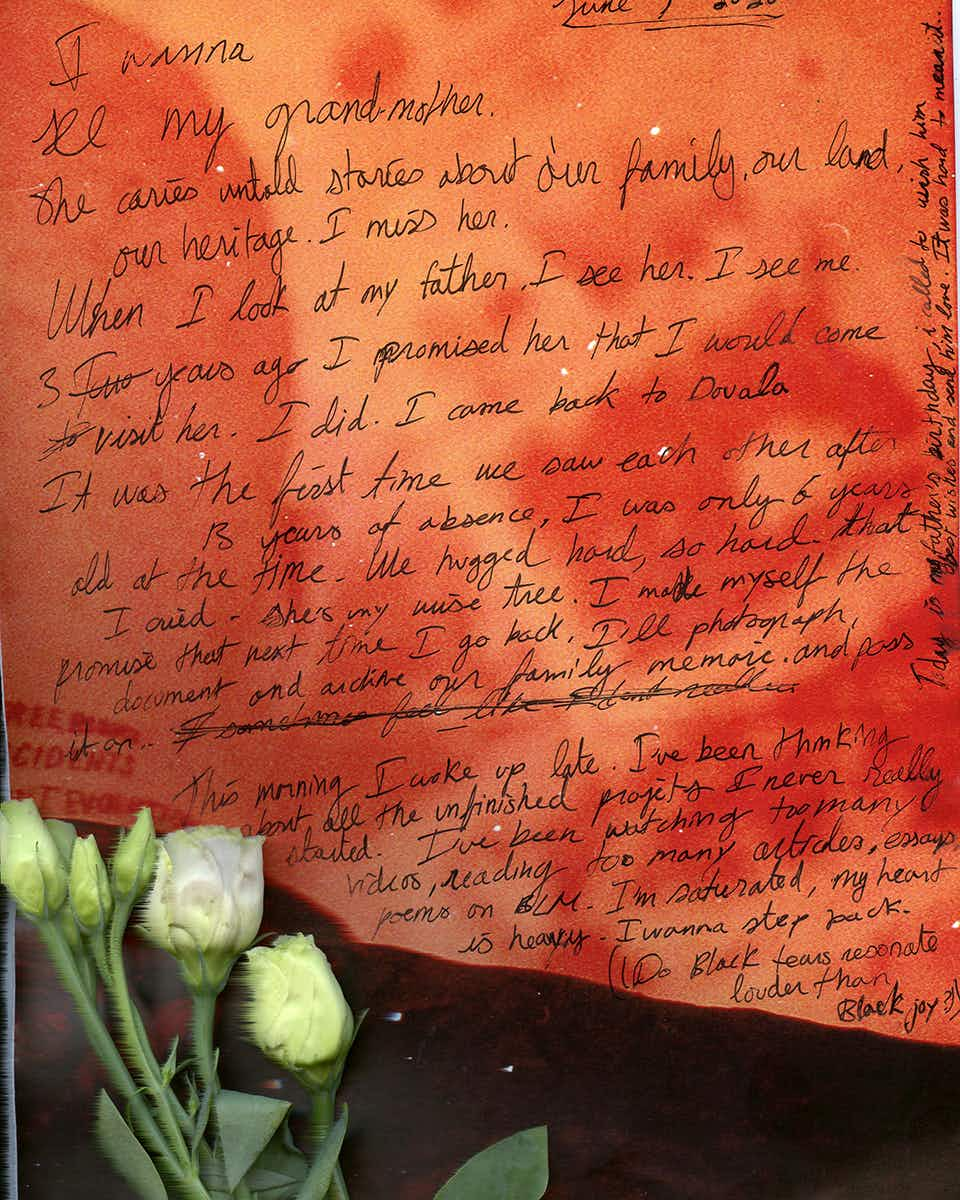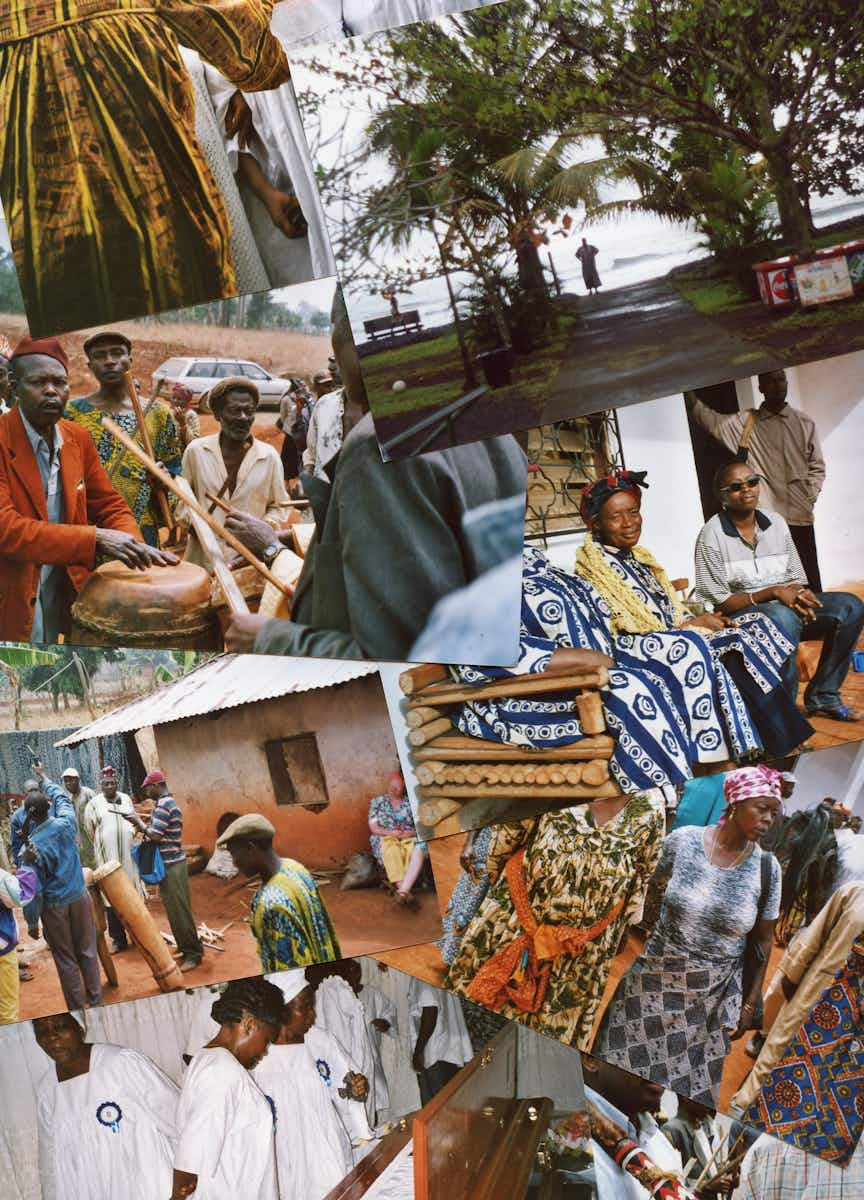 Beginning her journey in self-portraiture just six months ago, when Covid-19 restrictions forced her to turn the camera upon herself, Lowe began delving into the post-independence movement of the 1960s and ​'70s – a period in which photographers such as Samuel Fosso, Seydou Keïta and Malick Sidibé transformed the African tradition of studio portraits into richly divergent imagery.
"Learning about that era offers me a better comprehension of my own family photographs and consequently my own individual positionality," Lowe says via video call from her home in Montreal.
Born in Cameroon in 1961, Fosso turned his studio into a theatre, a liberated space in which he vibrantly played with and queered out the lens of representation in gender, sexuality and fashion. Six decades on, Lowe's ongoing self-portrait series, I am a story, features over 50 passport-style photographs of the artist in a variety of wigs, clothing and make-up. In creating a new persona for each image, Lowe seeks to explore the multitudes of the self, and the fluidity of blackness.
"Fosso pushed me into reconsidering what black identity is and what it can be," Lowe explains. ​"It was through this that I began to explore what self-image meant for me and what it could be on my own terms, as a black person living in Canada who is queer and has Afro-European heritage."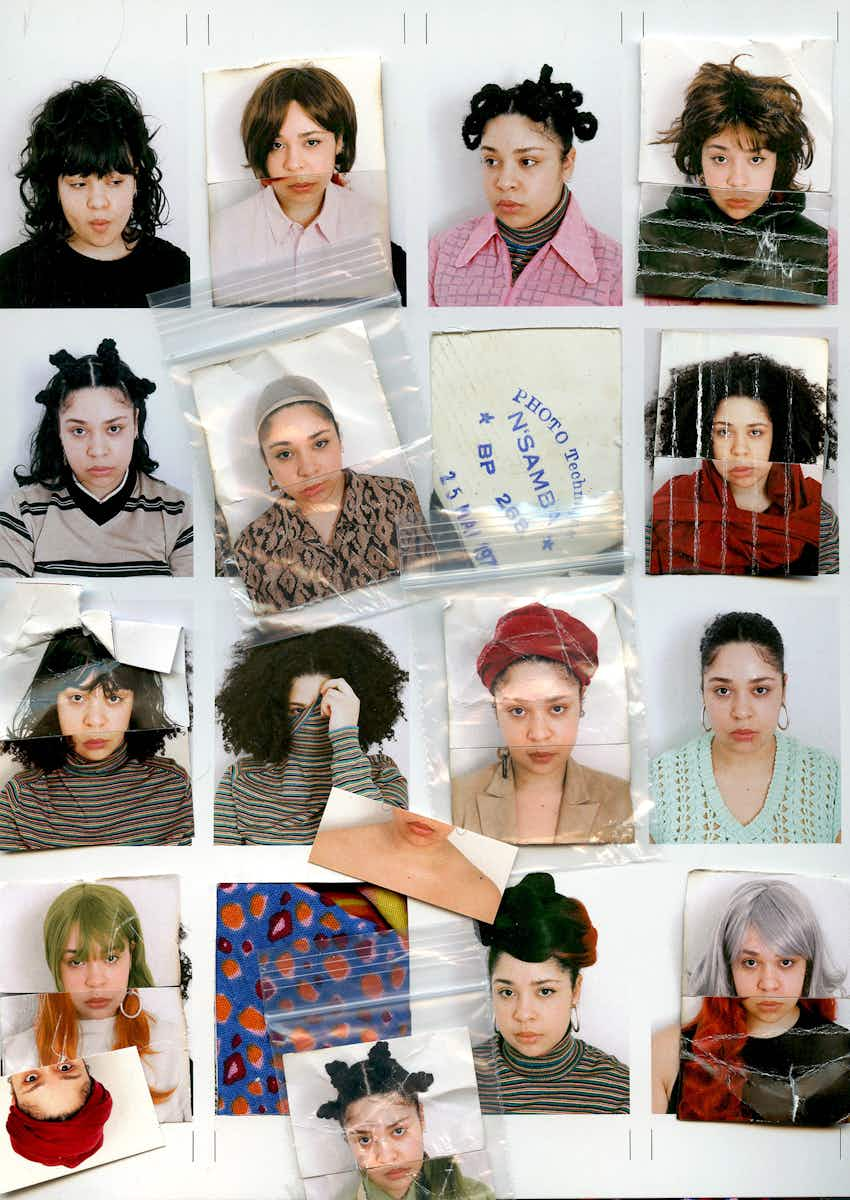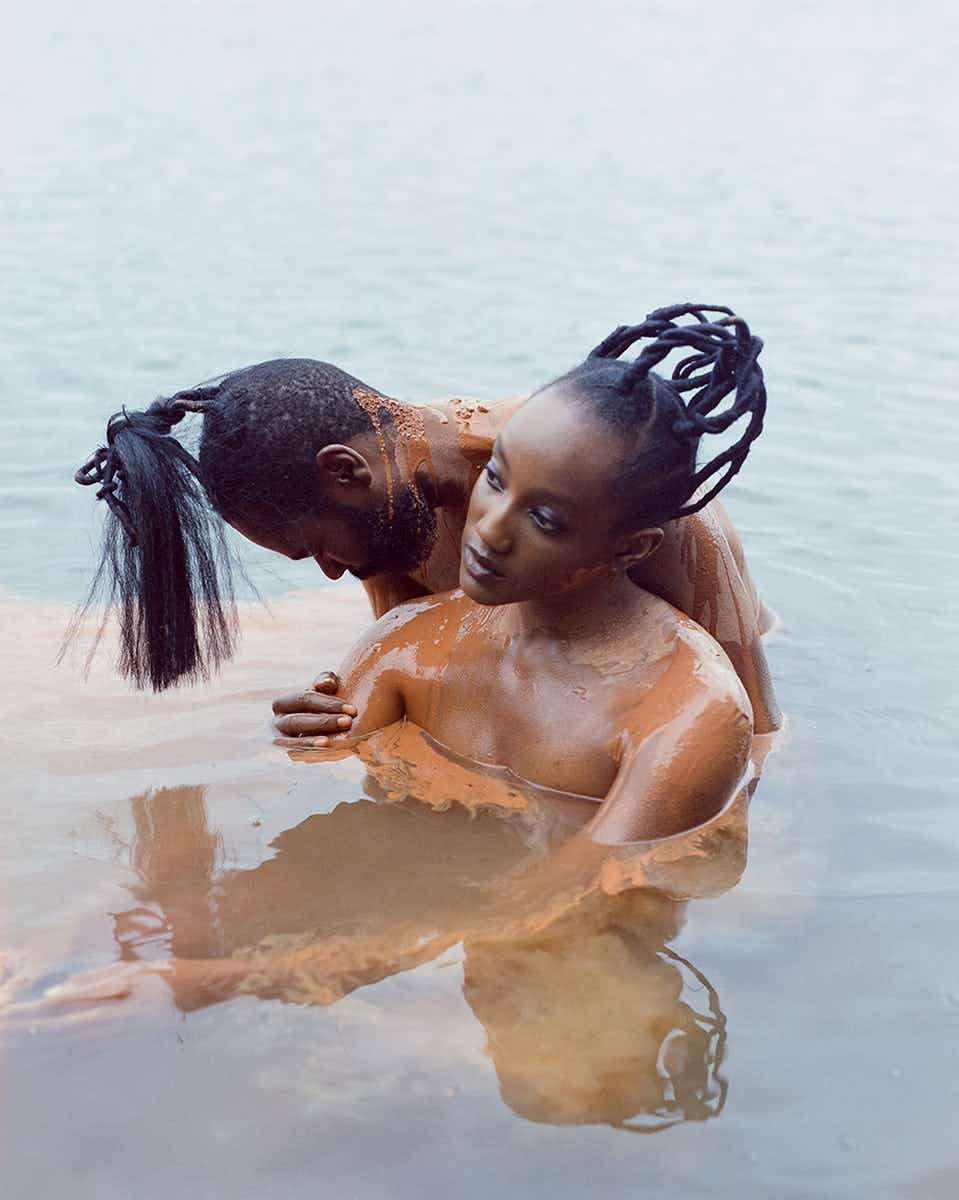 Lowe experienced a further emotional shift when her father, who is of the Bamileke people, the largest ethnic group in Cameroon, showed her two childhood photographs that were taken in the style of the African studio photography she had been studying. It was this physical connection to history that inspired her to return to Cameroon to conduct research into her family's photographic archives and, in turn, learn more of the Bamileke history.
"Absence has been consistent in my life, especially in terms of photographic or archival visual absence," Lowe says. ​"I'm interested in how these images have been consistently obliterated throughout African history and how contemporary diasporic artists come to create without concrete visual references from their past."
During her time in Cameroon, Lowe will be working on a black and white photographic series that will infuse the visual and oral stories of her family into the theatrical aesthetics of her self portraiture. These pieces will then be screen-printed onto textiles from the central market in Douala, Cameroon, where her uncle has a bag and purse stall, and then later assembled with materials found during her time in Tuscany – creating a visual tableau of transcultural narratives and identities.
"How can we interfere with the past," she says, ​"while creating bridges between present situations and constructing new projections of the future?"
For Mallory Lowe, the work has only just begun.
Lowe's four-week residency will take place at Villa Lena from August to September of this year. For more information on the ​"creative residence, agriturismo hotel and holiday destination" visit www​.vil​la​-lena​.it.


More like this