Melbourne's drag scene is having a post-lockdown boom
Masks off, heels on, struts at the ready: Australia's drag shows are back. RuPaul's Drag Race Down Under, however, is raising a few eyebrows.
Stages in gay clubs across the world have been gathering dust for much of the past year. For the most part, drag performers have struggled to make a substantial income, with little more in the calendar than live streams or occasional drive-in shows. But in Melbourne, Australia, things are different: The clubs are open, the lights are on and the floors are once again slicked with vodka sodas. And now, they're better-attended than ever.
Real-life drag shows in Melbourne slowly began to return in the last few months of 2020. But clubs aren't just risking transmission for a quick buck. In much of Australia, Covid hasn't been a serious concern since the end of last year, when something close to complete elimination of the virus was achieved through a combination of mass testing and stringent lockdowns. (The vaccine rollout has been bumpy, in part because virus elimination has resulted in a lack of access to vaccine stores and partially because of bureaucratic incompetence.)

Now that the threat is negligible, venues are pretty much fit to do as they please, as long as they follow protocols like guest sign-ins and capacity limits. Even with restrictions, though, the venues are packed – walk down Smith Street, the main strip between inner-city enclaves Collingwood and Fitzroy, on any given Thursday night and you're likely to find queer venues like The 86, Rainbow House Club or Sircuit heaving with customers, with many having to contend with lines that snake down the strip.
The lines are warranted. Post-pandemic, weekly drag shows like Sircuit's Thursday night show Hey Henny feel electric, the kind of high-key performance spectacle that audiences took for granted but were starved of for months during lockdown.
One performance I attend is Mario Kart-themed, and includes a glamorous, six-foot Princess Peach jostling for space with Daisy and a particularly voracious Toad; Another features Sabrina Babyslut, the usual headliner at Hey Henny, donning a Power Rangers suit and doing multiple BLACKPINK numbers with a vague superhero bent to it all.

In-between performances, the punters flock to the dancefloor to celebrate the 2020 songs that were lost to home dance parties and TikTok videos: Chromatica deep cuts like 911 and Babylon, Georgia's About Work The Dancefloor and Marie Davidson's Work It (Soulwax Remix).
Still, Sabrina has found that the return to work has been up and down.
"Easing back into life as a drag artist has been a rollercoaster – the first few times it was like: ​'OK, let's see if I remember how to do this,'" she tells me. Sabrina's style is Nineties-kid drag. This week at Hey Henny she's dressed as Lois Griffin, and does an elaborate Family Guy-inspired version of WAP. "[But] after the first few weeks it felt so amazing to be back, and made me realise how much I took for granted previously."
Max often performs alongside Sabrina at Hey Henny. Her performance style is high-energy, spectacularly choreographed and, occasionally, features a sardonic wit bordering on the nihilistic. Expectations for post-lockdown shows have been high. ​"You've got to give production value every time you perform now," she says.
Beyond that, there's a psychological barrier to getting back into nightlife after so many months at home. Melbourne endured one of the hardest lockdowns in the world –1 11 days – and that's been significant. ​"A lot of isolation anxieties and insecurities have followed us into our work, and consume our night," Max says. ​"Some girls I know have lost work entirely due to the closing of venues."

Those nerves don't seem to have transferred onto the crowd. All along Smith Street, audiences seem more excitable than ever. Fembot XYZ – whose recent Hey Henny performance began with a fantastical rendition of Grimes' Kill V. Maim, followed by a series of elaborate PVC horn reveals – sounds thrilled about the post-pandemic drag when we speak a few hours before she takes the stage at Thursgay, another popular night on the Smith Street strip.
"It felt weird because the world was, and still is, going through this pandemic. But also, it's like, I feel like it's our duty to party. If we have the privilege to do that, then why not celebrate, and keep drag and queerness alive, keep the queer clubs alive? It just felt important to still continue on.
"There's more enthusiasm, bigger crowds, people are just coming out. They're excited to spend a weekend out now, which is really fantastic," she adds. ​"That's what life is about. We're meant to be, as humans, social creatures, we're meant to be out. Fuck staying at home!"
For Fembot, a regular at Poof Doof, a long-running queer party, a self-described extrovert, and who slowly made her return back to performing last October, being able to perform with crowds again has been a blessing. Still, there have been downsides to the increased interest in attending drag shows. She says there has been a noticeable spike in anti-social behaviour, including drink spiking and violence, which she attributes to the fact that more people are going out, with more vigour.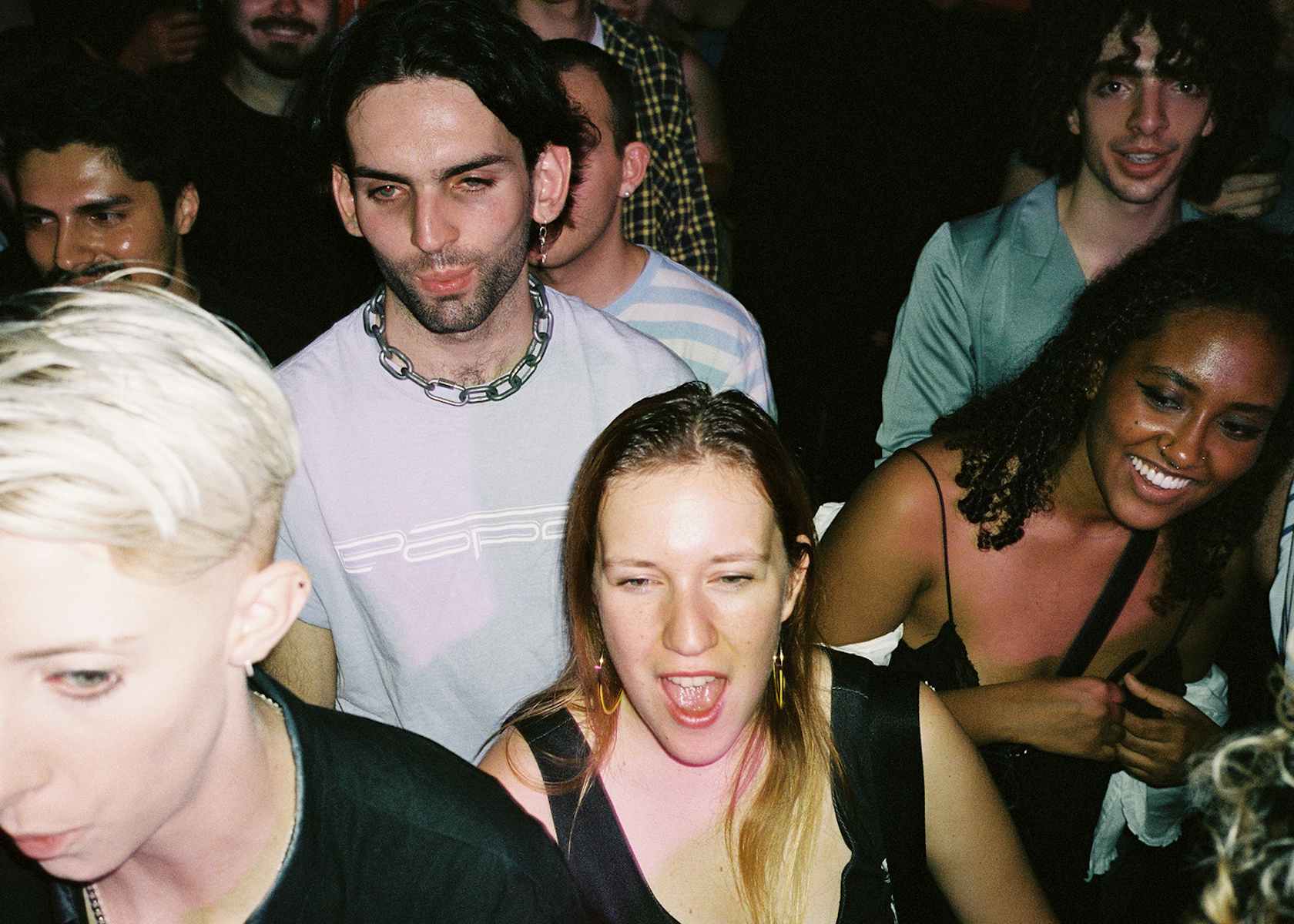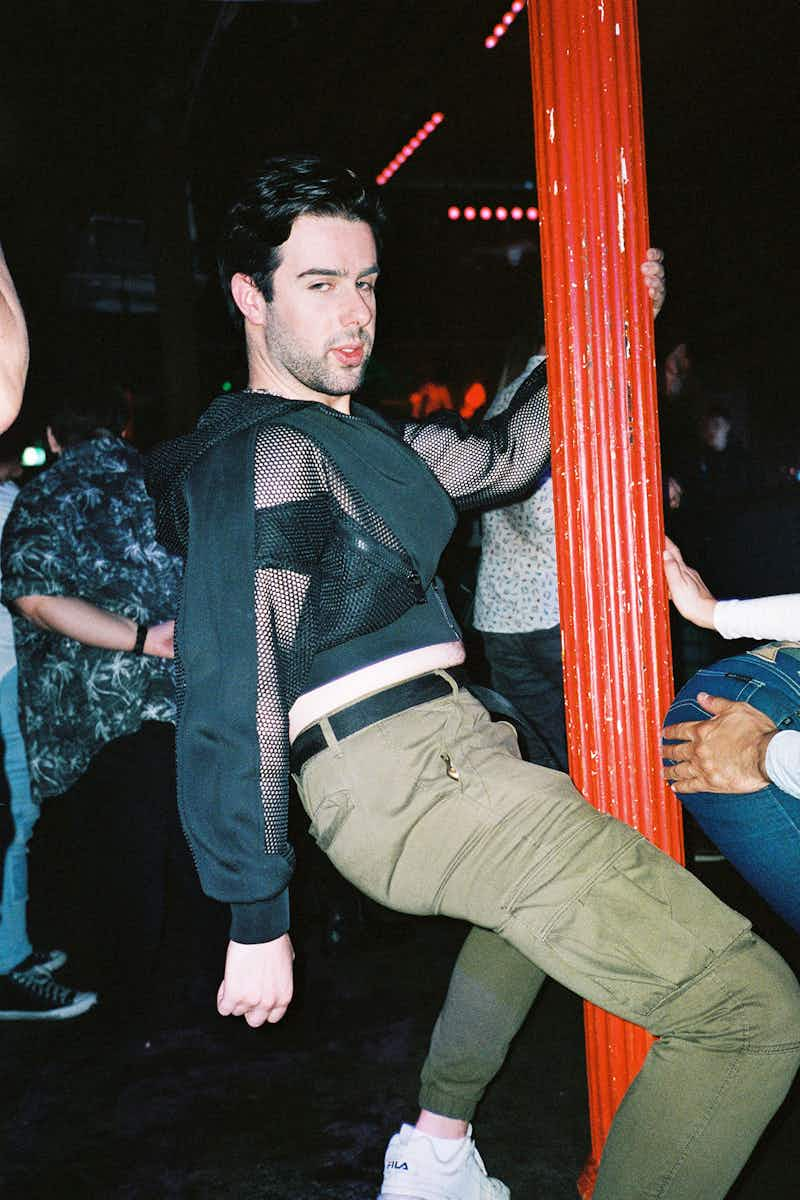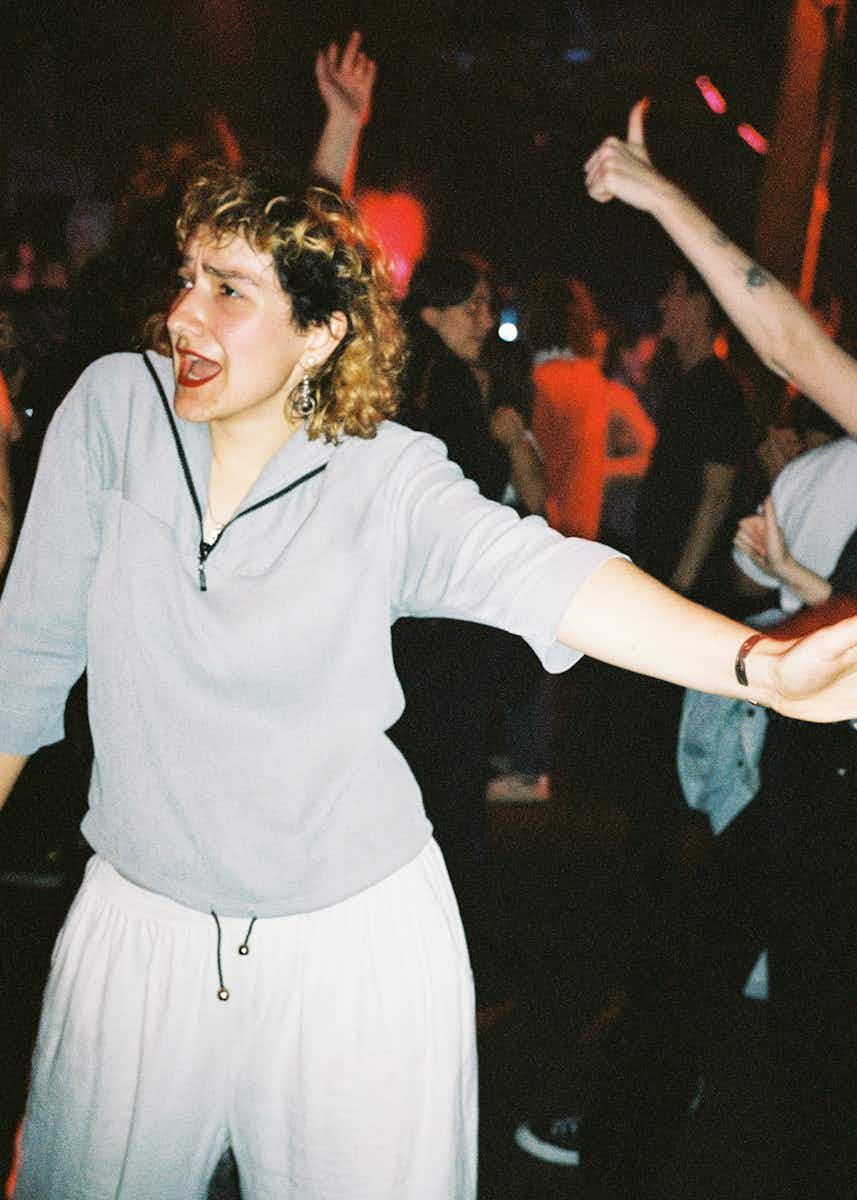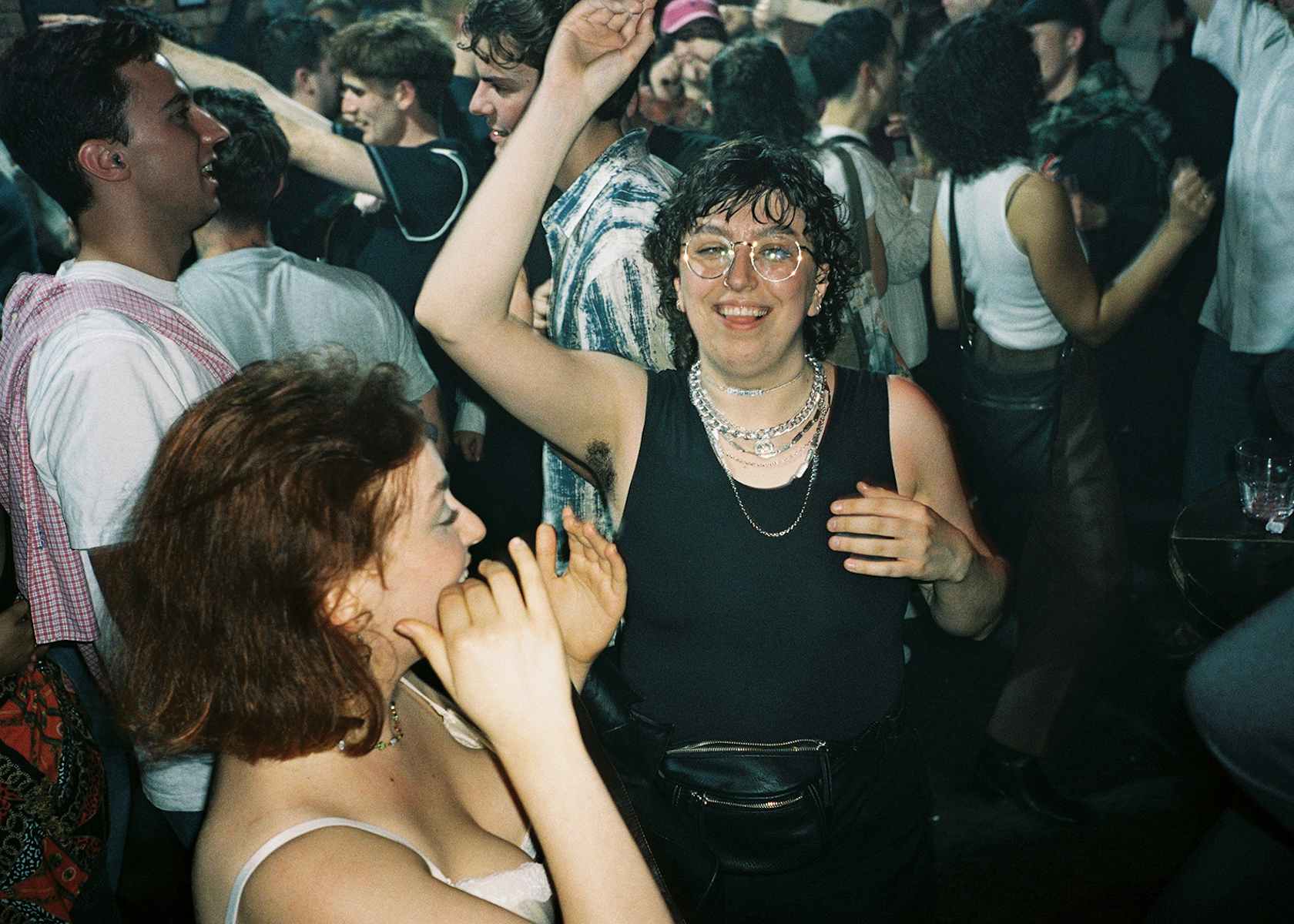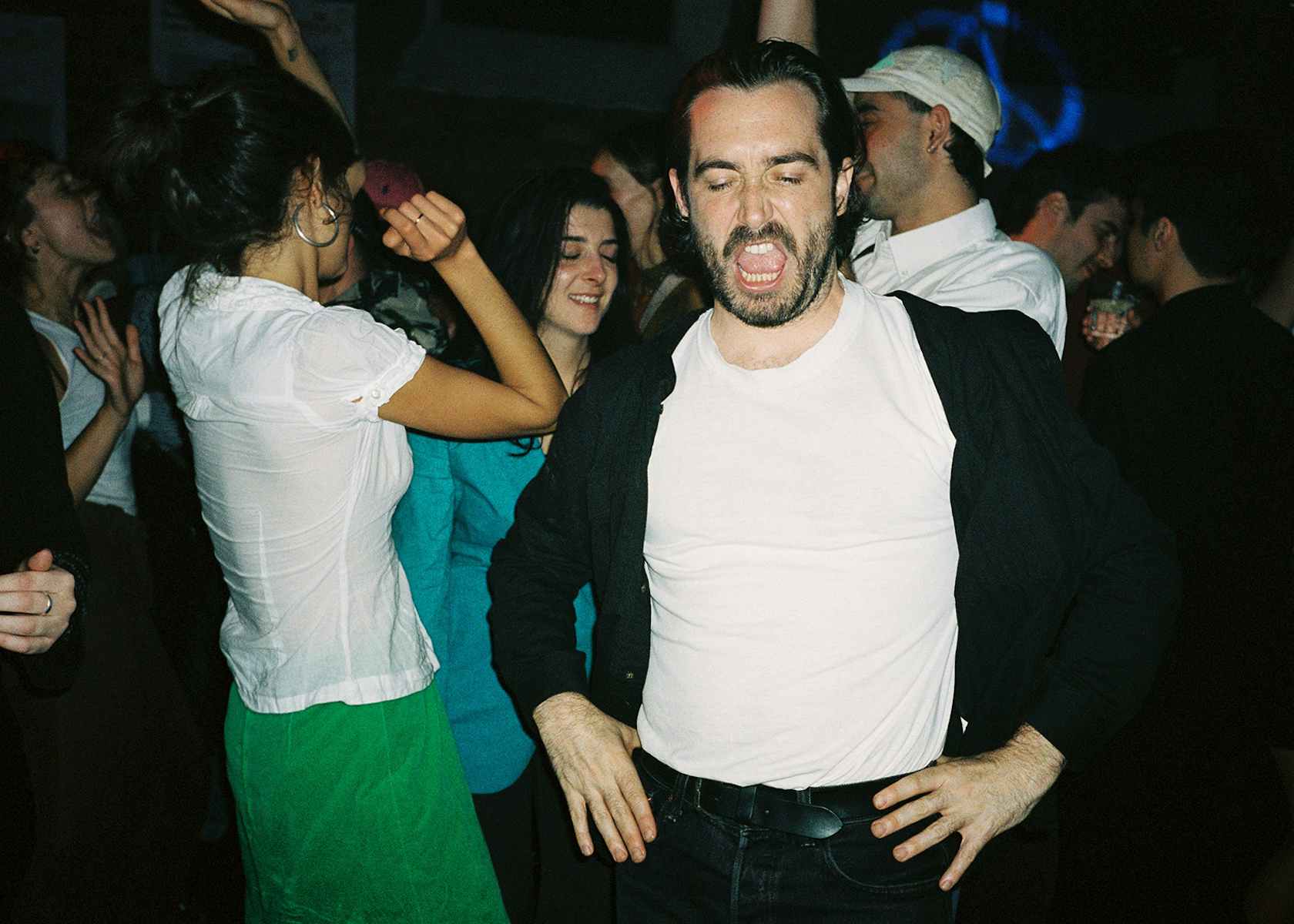 "[The big crowds] come along with a spike in the not-so-nice people who prey on unfortunate party goers," she says. ​"Violence, sexual abuse, homophobia in general – all of that I've noticed has actually increased, coming back from lockdown. It's a real issue at the moment and people need to keep in mind just to be safe partying at the moment. Be extra cautious [compared to how] you were before the pandemic."
Fembot speaks from experience. On one of the first nights out at Poof Doof when masks weren't mandatory – during the first few months of restrictions being eased – she and her friends had their drinks spiked. ​"It was actually really awful – I believe that was a suspect for it, and he got spoken to by Poof Doof," she says. ​"I really appreciate Poof Doof, because they really crack down on that kind of shit if it happens. Ever since that, it's been better, you know, not as crazy."
In addition to the post-lockdown buzz, there's also newfound global attention on Australia's drag scene because of the recent arrival of RuPaul's Drag Race Down Under, a local series of Drag Race featuring Australian and New Zealand queens that was filmed in New Zealand earlier this year.
Although the show features a couple of Melbourne queens – the high camp Art Simone and self-described ​"corporate queen" Karen From Finance, both of whom already held local celebrity status pre-Drag Race – the queens I speak to offer qualified enthusiasm for the show.

"I'm manifesting a positive impact on our community," Max says, somewhat optimistically. Drag Race has come under fire for its gentrification and mainstreaming of drag scenes in America and the UK. In Melbourne, that concern still holds. ​"A lot of us feared what an Aussie version of the show would do to our scene," says Max, ​"but I honestly believe now that it's here that we'll all benefit from the success of the show."
For her part, Fembot feels optimistic in spite of the show, not because of it.
"The buzz around drag in Australia has always been there, and I feel like it hasn't really escalated that much more since Drag Race got announced It's more [excitement] from internationally. People are like: ​'Oh yeah, Australia, let's look at Australia now.' But we've always known what the scene is like."
Still, focus for most Melbourne queens remains on the live shows in front of them, which feature increasingly huge crowds.
"Those isolation anxieties and depressive thoughts have found a way to stick to me months after quarantine ended. I've found that I reach my social quota a lot faster now when I'm at work," Max reiterates.
"But what pushes me through is seeing just how hungry [those] audiences are for live drag again. It's really the best feeling in the world, and I'm glad to have it back. Definitely beats performing for a webcam!"


More like this