Micheal Ward: Summerhouse's anti-hero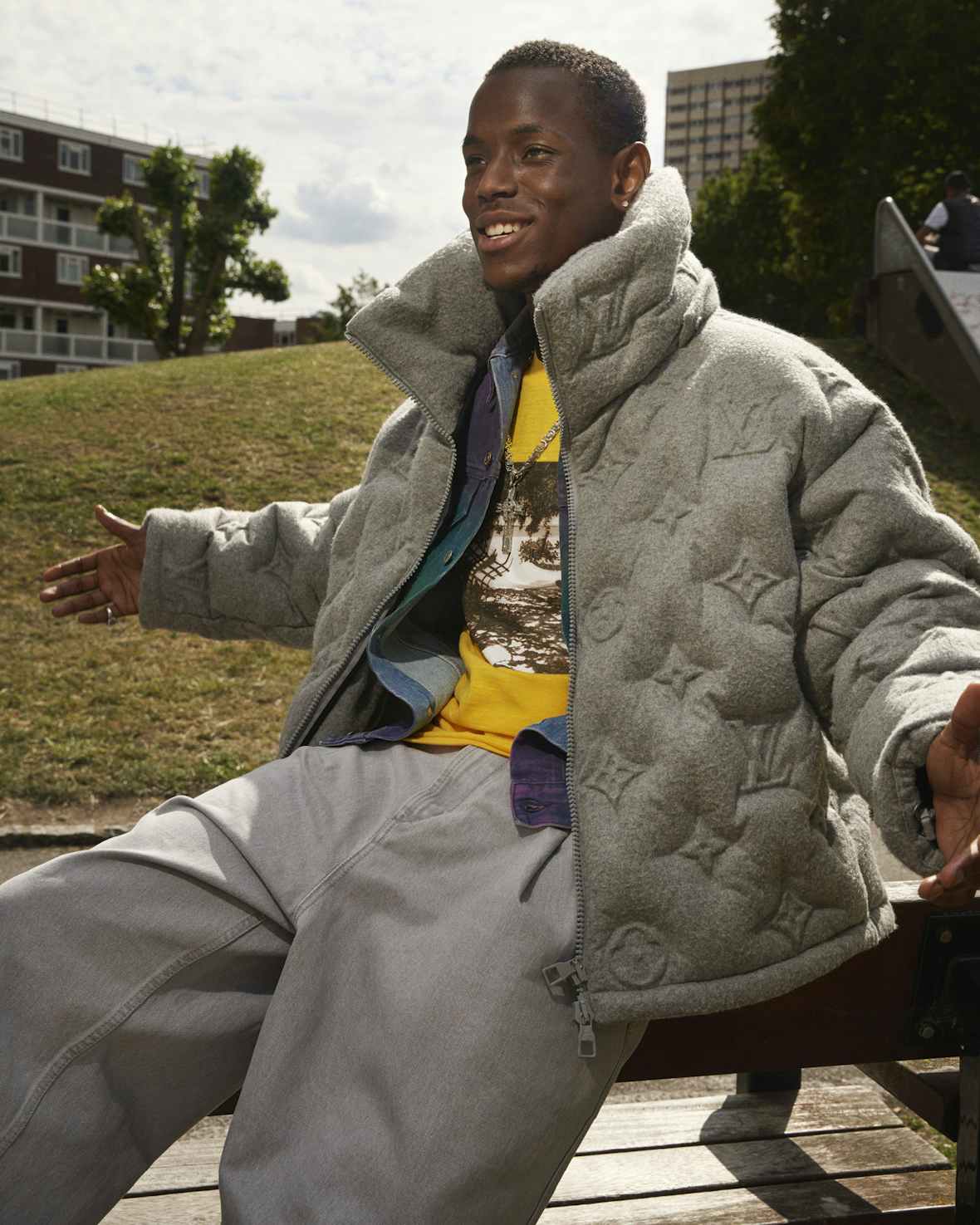 Volume 4 Issue 001: Our new Top Boy on his first acting role, set alongside Kano and exec-produced by Drake.
Arti­cle taken from The Face Volume 4 Issue 001. Order your copy here.
Last July, Micheal Ward watched Drake headline Wireless festival in Finsbury Park in north London. At one point the Canadian superstar brought out Dave, the 21-year-old rapper from Streatham, south London who's since taken UK hip-hop by storm. The crowd, already hyped to the heavens, lost their shit. For Ward – barely out of his teens and part-raised in nearby Hackney – seeing artists of that stature on his home turf was crazy.
The following day, Ward sat down in a swish central London hotel for the first read-through for his first acting job. Also at the table: Drake and Dave. The former had helped bring Top Boy back to life. The latter had been cast as the balaclava-clad rival to another new character, Jamie, played by Ward.
"It was a mad, mad day," recalls Ward of that initial script meeting, exhaling heavily and smiling. ​"We got these big household names involved in a project that is so close to us, and to London. It's just surreal. It's mad."
Exactly 12 months on, Ward is still processing the last year. ​"I've been holding this in," he beams. ​"Every single day since I got this role, it's been on my mind. Every single day."
Ward has everything to be excited about. To start with, he's the new top boy of Summerhouse Estate, calling the shots while also caring for two younger brothers. It's the first acting role for the unknown 21-year-old, and he's a co-lead alongside Ashley Walters and Kane ​"Kano" Robinson on a big-budget Netflix show exec-produced by Drake. More than any of that, though, he's proud to be part of a drama – a phenomenon – of huge contemporary cultural importance. As he puts it: ​"I always see the bigger picture."
Ward was a fan of Top Boy from the beginning. After it launched on Channel 4 in 2011, the 13-year-old Ward religiously tuned in week in, week out. He even DM'd Walters to ask for an audition. (He never replied.)
"Top Boy is just real," enthuses this charismatic talent, all hard features and soft brown eyes, when we meet at The Face shoot on Hackney Road, east London. ​"It's very matter-of-fact. We're doing exactly the opposite of glamourising what's going on in the streets – and that's what makes it different. You actually get to follow people's real-life journey through all this madness. You see everything for what it really is. Jamie's life, that's a real lifestyle. Someone is living Jamie's lifestyle right now, you get what I'm tryna say?"

In season three of Ronan Bennett's show, Jamie is our Top Boy. He's smart, hungry and often ruthless. But we're rooting for him anyway. ​"He's a natural-born leader," says Ward, ​"but everything he does is for a cause. He's got a big heart, and I don't feel like he does anything with a bad intention. That's the problem people watching are gonna have: they don't know whether to be on his side or not. He's doing all of these bad things, but it's for his brothers."
"Bad things" weren't too much of a shock for Ward. Born in Jamaica, he moved to Hackney when he was four. He lived there until he was 10 before his family moved to Romford, Essex. Still, leaving Hackney didn't mean leaving ​"the ends".
"I've never been involved, but it's always there," he says of the lives depicted in the show. ​"Growing up, there's always people around you, people going to jail, even being in school with the olders around. [The show] touches on everything, and that's what makes Top Boy so real."
Courtesy of Netflix and Drake, the third series will have a truly international reach. Some fans were worried that the streamer would add too much gloss. But while producer Alasdair Flind acknowledges that the show has ​"definitely entered new ground", Ward insists it's kept ​"all its authenticity, its grittiness. It's just a lot more cinematic."
One of the features from the original terrestrial UK series that has remained uncompromised is the language of these east London streets. Like The Wire, David Simon's cult HBO show set in a barely fictionalised Baltimore, little effort is made to translate local slang for a universal audience.
"Ronan gave us the go-ahead to speak how we actually speak," Ward affirms. "'Cause our language is so important. It's very different to anything Americans have heard. And that comes from the youth."
For his part Micheal Ward, smouldering Top Boy anti-hero and acting star-in-waiting, is confident it's job done. ​"I just feel like we delivered, man."

Top Boy is available to stream on Netflix on September 13th
Micheal wears t‑shirt LOEWE, trousers and shoes LOUIS VUITTON and jacket Micheal's own.

Hair NURIYE SONMEZ and RANELLE CHAPMAN using LEONOR GREYL, Make-up MAYA MAN using KIEHLS, Digital operator PHILIP BRADLEY, Retouching STUDIO RM, Production ROSANNA GOULDMAN, Production Management KATHERINE BAMPTON, Photographer's First Assistant STRATON HERON, Styling Assistance WISAM MASRI, Make-up Assistance GEORGIA WILLIAMS, Thanks to TOWER HAMLETS, NICOLE OJO, MITSUMI REH-VAN

More like this