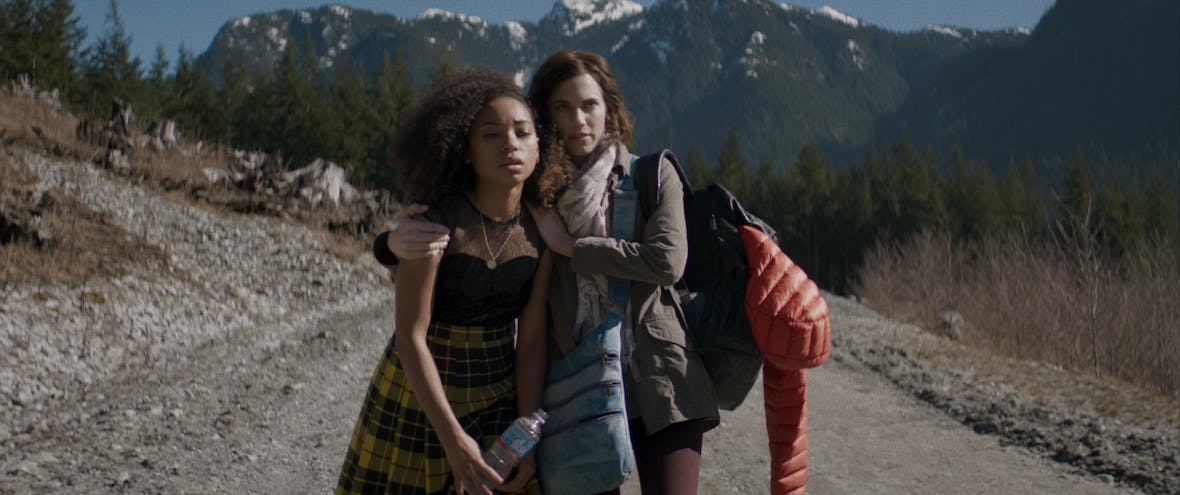 The Per­fec­tion: Richard Shepard's new Net­flix nasty
Rat­ing: 3⁄5

Richard Shepard's Net­flix nasty opens on the sto­ry of Char­lotte Will­more: an appar­ent­ly trou­bled yet bril­liant for­mer-cel­list, played with mask-wear­ing mys­tery by Get Out​'s Alli­son Williams. Char­lotte had stud­ied at a pres­ti­gious music facil­i­ty in Boston, Mass­a­chu­setts, and was des­tined for great things until her moth­er suf­fered a stroke, forc­ing her to give up a glit­ter­ing career and become a full-time car­er instead. Upon her mother's death, a decade lat­er, Char­lotte makes the deci­sion to recon­nect with the school's tutors – Anton (Steven Weber) and Palo­ma (Alaina Huff­man) – and is invit­ed to Chi­na to help select the stu­dent recip­i­ent of that year's schol­ar­ship.

On her arrival, she's greet­ed by a bill­board of the school's lat­est prodi­gy, Lizzie Wells (Logan Brown­ing). Lizzie is every­thing Char­lotte want­ed to be: rich, suc­cess­ful, with a back cat­a­logue of albums and a pro­file in The New York Times. What is ini­tial­ly set up as a jeal­ous and com­pet­i­tive rela­tion­ship, how­ev­er, soon turns sex­u­al as the pair flirt, dance, and even­tu­al­ly romp against a stock-footage Shang­hai sky­line. When Lizzie is struck down by a mys­te­ri­ous ill­ness the fol­low­ing morn­ing – one that sees her right arm rip­ple with, what seem to be, insects under the skin – you're left to won­der whether Char­lotte is to blame. Not least because she is rather quick to offer her assis­tance with a meat cleaver.

And that, real­ly, is all you can say about the plot of The Per­fec­tion with­out giv­ing too much away. It's an ambi­tious­ly struc­tured film; one that strives for the non­lin­ear twists and turns of Kore­an mae­stro Park Chan-Woo, but lands a lit­tle clos­er to the Hol­ly­wood B-movies that inspired him. No bad thing in itself – and undoubt­ed­ly an inten­tion of for­mer Girls direc­tor Shep­ard – how­ev­er it's worth not­ing that the twists feel less of a sur­prise for the fact that they hap­pen, and more for the man­ner in which they do: The Per­fec­tion veer­ing through sev­er­al dif­fer­ent tones (body hor­ror, black com­e­dy, Bri­an De Pal­ma-esque mys­tery) before fill­ing the view­er in with only ten min­utes to spare. Whether Shep­ard earns some of his more unsavoury shocks is ques­tion­able (in par­tic­u­lar a final third that jars with the play­ful­ness of ear­li­er reveals). How­ev­er Williams excels in bring­ing the same some­thing-beneath-the-sur­face per­for­mance to the film as she did for the wicked­ly evil Rose in 2017's Get Out. Not quite per­fec­tion, then, but a tight­ly-plot­ted movie that stands up to repeat view­ing, should you have the stom­ach for it.
The Per­fec­tion is released 24 May.
---