10 stand-up specials worth watching on Netflix right now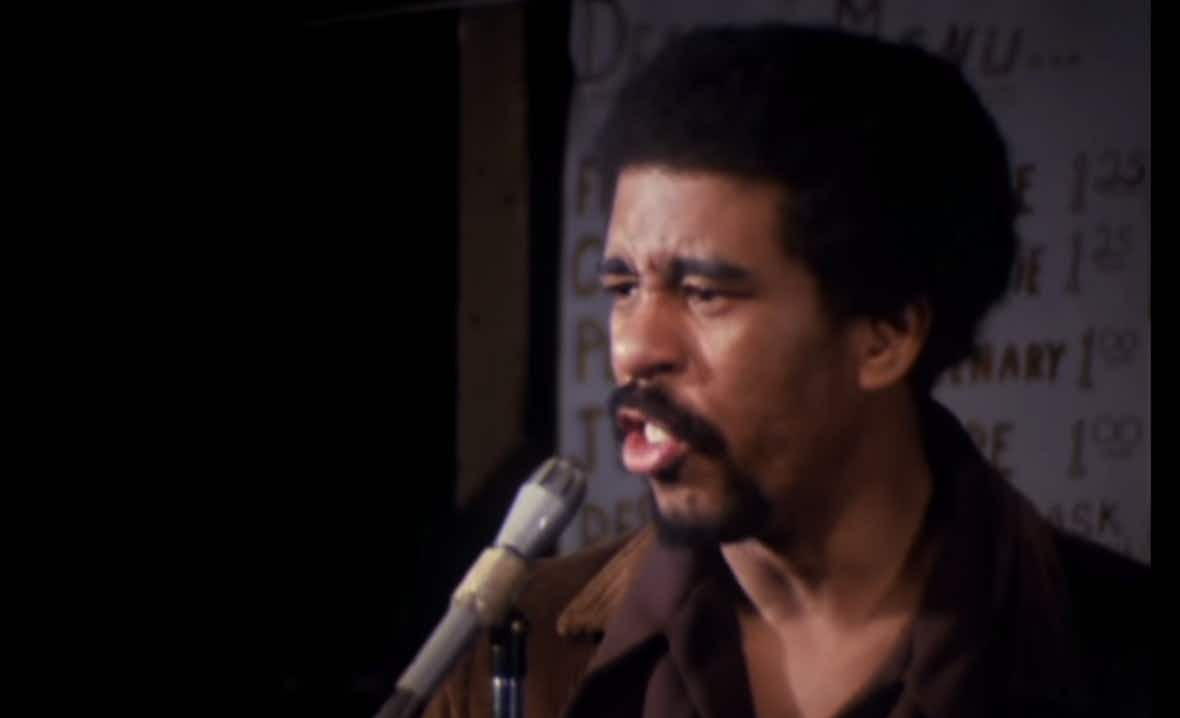 Detach from the news and fire up the serotonin with the best comedy streaming right now.
Being funny is a serious matter. If our recent assessment of comedy in 2020 taught us anything, it's that the science of jokes is more intricate than ever – and if recent events have taught us anything, it's that it's more needed than ever. Curb your isolation malaise with 10 Netflix specials guaranteed to make you laugh/cry/think/flip-out depending on the point of the cycle you're currently at.
Confronting infidelity, aging, race and politics across one slick hour – Chris Rock delivers the most introspective and confessional work of his stand-up career. Easing into his early 50s and dressed-down, Rock manages to – just about – side-step the cheap outrage-baiting tactics that so many elder comics lean on in favour of something richer and more vulnerable. Directed beautifully by Bo Burnham and staged at an intimate theatre in Brooklyn (a shift from the arenas and huge crowds which shaped Rock's typically supersized delivery) Tamborine is a frank, downtempo and extremely funny watch from a master communicator.
Perhaps the first Netflix-produced special to really capture the world's attention. Comedians typically smuggle moral messages into their jokes, coding belief systems into packaged punchlines. In her groundbreaking and critically-acclaimed special Nanette, Hannah Gadsby split those two atoms apart and delivered a slow-burning phenomenon. The Australian comedian starts out with something resembling conventional stand-up which slowly evolves into something far more explicitly political. Unpacking experiences of homophobic and sexual violence, Nanette confronted harsh realities with point-blank clarity and reimagined what a comedian could do with the form. A cultural reset.
Completing his decade-long transition from snarky quiz-show host to self-aware altruistic guru, Simon Amstell's Set Free might be his finest work. Going through transformative ayahuasca trips via sex parties and daddy issues, the set is formed of a handful of stories delivered with Amstell's signature balance of fatalism and hopefulness. Many comedians claim to use their work as a kind of catharsis but Amstell is one of the few who genuinely seems to force some of the anecdotes out of himself and into the public, convinced that the truth will set him free.
Richard Pryor: Live in Concert
Netflix haven't managed to get their rights for too many of stand-up's core texts but Richard Pryor's seminal 1979 film makes up for it. Physically agile and rapidly darting between characters, he manages to find dark humour in his bleak upbringing and tell stories of heart attacks, abuse and funerals without ever veering close to sob-story territory. Some moments haven't aged well but there's a soft heart and destructibility to Pryor's work which adds to his onstage charm. You can see why Robin Williams once compared him to John Coltrane – you're watching an entertainer with an expert understanding of chaos.
After a game-changing spot at the 2018 White House Correspondents Dinner, Michelle Wolf experienced the kind of ubiquitous virality that few entertainers ever get close to. You'd think, then, that she'd follow that up with a special packed full of acerbic political takedowns custom-built for her new audience. Instead, Wolf returned with Joke Show, an understated hour of traditional joke formats skillfully deconstructed and refashioned into personal stories and punchlines which really pay off. If you're really impressed, listen to Michelle break down one of the set's best bits on Vulture's Good One podcast. It's a bit about otters molesting seals (it works better when she does it).
James Acaster: Repertoire
Often, when extremely clever people try to be funny, the funny bits get lost along the way. Miraculously, Repertoire, James Acaster's labyrinthine four-part offering, is both intricately sewn together and really, really funny. Written with precision, presented with a kind of lo-fi sideshow aesthetic and performed with a mixture of exactness and spontaneity – the series captures a leftfield magic in Acaster as a performer which doesn't translate on his other TV spots or quiz show appearances. Blending surreal, outsider observations with imaginative twists of the format, it's a work of art.
Jenny Slate: Stage Fright
Now for something more gentle but no less funny. Stage Fright, from author, actor and comedian Jenny Slate is a treasure. Intercut with home videos and documentary-style personal trips, there is an openness and authenticity to this special that make its anecdotal fabric completely believable. Funny, sad, hopeful and stupid, it's a fitting channel for all the feels. You'll just wish it was longer.
Tig Notaro: Happy To Be Here
In 2012, Tig Notaro talked about her breast cancer diagnosis on stage in Los Angeles. Audio from the set was recorded, released (eventually in physical form on Secretly Canadian) and won a Grammy for Best Comedy Album. Happy To Be Here is the follow-up to that blockbuster success and sees Notaro expand her signature deadpan style and irregular storytelling into a more playful, subversive space. It's a joy from start to finish with a through-line of optimism and living in the present which feels especially resonant at the moment.
Hasan Minhaj: Homecoming King
Exploring his experience as an Indian-American growing up on the west coast with a Muslim family, former Daily Show correspondent Hasan Minhaj's Netflix debut tackles stereotyping, cross-generational tension, prom night and growing up all with a vivid, empathetic storytelling style. Weaving heartbreaking stories of otherness in with hilarious anecdotes of adjusting to new cultures, Homecoming King is a landmark piece of work for the immigrant experience in comedy. No surprise that many consider it to be the single finest special on the platform.
John Mulaney: Kid Gorgeous at Radio City
Receiving unanimous critical acclaim upon its release in 2018, Mulaney's special from the iconic Midtown Manhattan venue is a masterclass in tight performance and original, unfiltered, observational writing. Despite huge success (and lots of memes), Kid Gorgeous feels no less impactful or novel now than it did when it first dropped. He nails a classic stand-up trope of making the micro seem macro – unpacking minor grievances and trivial banalities with a level of microscopic detail normally reserved for world issues. A class act.

More like this