The 10 best old school rave flyers you've never seen
Phatmedia comprises the internet's largest database of old school rave flyers. From acid house to happy hardcore, here's the best of British party art.

Back in the day, getting yourself and your mates down to a rave was a bit more of a mission than it is today. People had to hand out flyers in record shops, outside clubs and down the street. It was the only way to find out where to go and how to get there, without the luxury of Instagram stories, Resident Advisor and trusty Google Maps.
These flyers had to look good to get people through the door, too. Psychedelic colours and trippy, surrealist designs dominated acid house and happy hardcore in the ​'90s, with rave flyers to match. They'd get stuffed into people's pockets as they walked out of a club in a daze, ready to be rediscovered the next morning. Now, they're a time capsule for seminal UK counterculture movements.
No one knows that better than Dave, who started collecting rave flyers around his hometown of Plymouth aged 13. Now, he runs phatmedia, the internet's largest database for old school flyers. And he'll be the first to tell you they don't make ​'em like this anymore.
"My cousin would post London flyers down to me from BassBox Records in Essex, where she worked on Saturdays," he says. ​"A few years later, we'd get them outside raves and clubs." Dave's archive has been online since 1998 and currently hosts over 21,000 rave flyers, a number that's growing each day.
"When I was first handed a flyer, I'd never seen anything like it," he continues. ​"They were our way into underground culture, had the look and feel of something only we could know and understand. The artwork of a flyer can promise pure escapism just from its design."
Over the past few years, Dave has been working on a book about – you guessed it – rave flyers. He's been hunting down rare bits and pieces from all around the country for the project, which will feature cover art from Pez, a cult rave designer who just collaborated with Palace.
While we eagerly await a pre-order link for phatmedia: the book, Dave has lovingly curated his all time favourite flyers for us. Get stuck in.
Eclipse Promotions, August 1991 at The Eclipse in Coventry
The Eclipse in Coventry was one of the first clubs in the country to be granted an all-night license. This flyer was a change in direction in terms of design, as they generally used images from fantasy and surrealist artists. Jonny Martin created this one after a night out at the club – the acid man character is based on himself. This is now one of The Eclipse's most iconic and sought-after rave flyers. The style of the characters and writing perfectly summed up the rave scene at the time.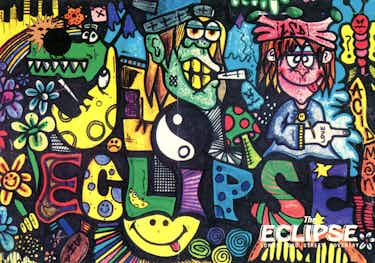 Alpha Alchemy, October 1991 at Plymouth Warehouse
Alpha started off in Plymouth in September 1990, thanks to a few guys who had access to the right equipment, the venue and contacts for DJs. This flyer encapsulates my hometown of Plymouth's love for all things trippy, with a psychedelic, astrology-inspired design by Dave from Torquay. The line-up for the night complements the design: regulars Shane and Jamie DJing alongside Eat Static and The Prodigy performing live.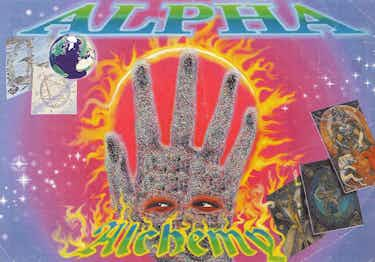 The Dance Dimension: Something Different Part 2, June 1992 at Roller Express in Edmonton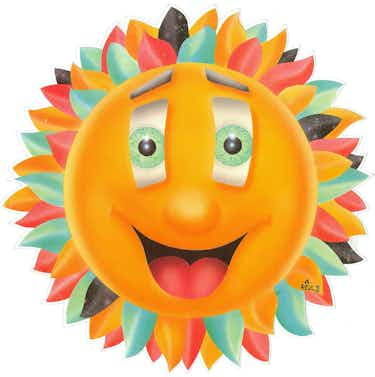 What can you say about Pez!? Ask an old school raver to name a flyer designer and most of them will first think of Pez. Titled Sunflower, this is a certified classic. This is a flyer that veered away from the usual formula for a hardcore rave. Dance Dimension was always up for trying different designs.

Genesis: Chapter 1, December 1988 at Aldgate East Warehouse in London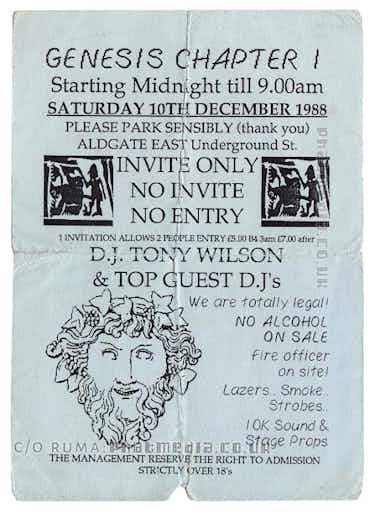 Wayne Anthony, Andrew Pritchard and Keith Brooks started Genesis by crashing a warehouse in East London in late 1988 and it continued to the end of 1989. As with many other flyers from 1988's illegal parties, these were small, A6, and unassuming in design: black ink printed on coloured card, a logo with text and a map on the back for directions. There were no elaborate boasts and promises of a wonderland – they were a means of communication. This is why they hold their place in history.

Sunrise: A Midsummer Night's Dream, June 1989 at White Waltham Airfield in Maidenhead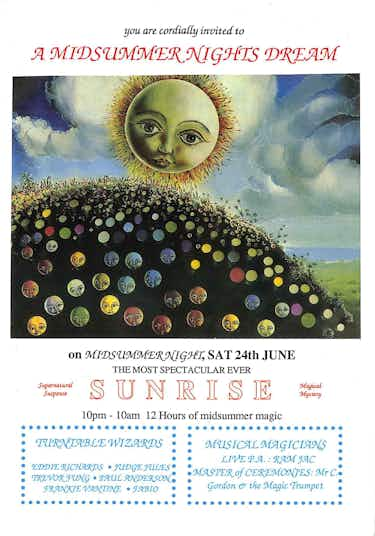 "Spaced Out, Ecstasy Airport" is how a certain tabloid newspaper sensationalised this rave in their headlines the following Monday. The hangar doors were opened at around 5am on safety grounds to let the masses that attended flow outside. This flyer was Sunrise's first full colour glossy print. The main picture borrows from fantasy artist Patrick Woodroffe's I Am Coming To Get You, with the sun overlooking a hill of tiny circular faces. The event and flyer have become etched into rave folklore. It's one the most sought-after flyers of all time.

­In-Ter-Dance, October 1991 at Sterns Nightclub in Worthing, Sussex
Sterns, another celebrated venue, held parties from early 1990, but it was the In-Ter-Dance nights that promoter Mensa brought to the mansion house that ravers remember most fondly. This particular flyer features another live appearance from The Prodigy, which has heavily influenced the creative talents of Sterns' designer-in-chief, Tony Ladd. Using the characters from the Public Information films Charley Says, which The Prodigy sampled in their No.1 hit Charly, this soon became another iconic flyer for In-Ter-Dance.


Hedonism 1, February 1988 at Alperton Lane in Wembley, London
This flyer was kindly donated to me by the promoters of Hedonism. It was for the legendary first event they held in a warehouse on Alperton Lane. Josh Wilkins designed this rare beauty. Partly inspired by the cover of Roxy Music album The Atlantic Years and an image that appeared in THE FACE magazine, the result was perfect.

Shoom, January 1988 at Fitness Centre in Southwark, London

George Georgiou designed this for Danny and Jenni Rampling's balearic house night at Fitness Centre. Danny requested that it featured a smiley face. George, inspired by the 3D CGI graphics that were happening at the time, came up with the idea of smileys in 3D, as discs tumbling down in a cascade, which were then subsequently perceived as tablets or pills. The flyer was the first to feature a smiley, which would soon become an icon of this burgeoning underground music scene and later be broadcast all over the tabloid press as the symbol of acid house.

Spectrum, April 1988 at Heaven in London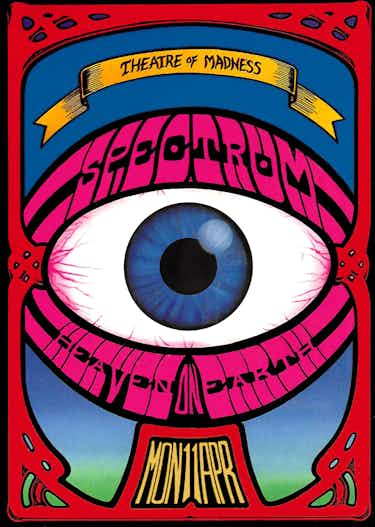 A venture by Ian St-Paul, with music provided by Paul Oakenfold, Spectrum was held at Heaven. Despite a slow start and the fact that it was held on a Monday, it became hugely popular. This Dave Little design is one of the most well-known rave flyers of all time and was featured at the V&A in London, where it's held permanently. This psychedelic showpiece is part inspired by Rick Griffin's work for the Grateful Dead. The rest is from the genius of Dave's artistic skills, which produced so much of the classic artwork in acid house.

Nut-Nut presents Breakfast Club, circa 1992 at Busby's, Charing Cross Road in London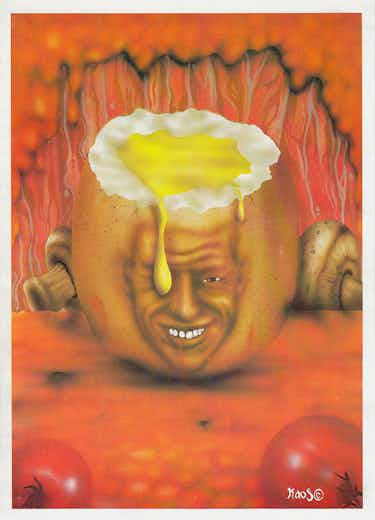 Kaos! What can I say about this one? One of the original airbrush kings of rave art, Kaos, AKA Lawrence Manning, knocked this beauty up in early 1992. It would soon become one of the most-owned and loved rave flyers ever. Legend has it that over a million copies were printed. I personally have five different versions and there are probably a few more out there, making it a bit of a collector's nightmare, but a welcome addition when you find a new version.

Rave World Part III Bad Influence, July 1992 at Leas Cliff Hall in Folkestone – cancelled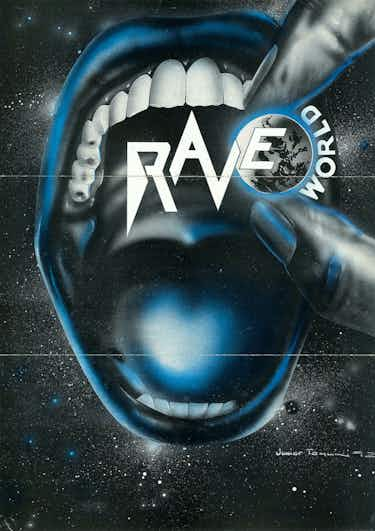 An eye-catching design by another of the rave flyer airbrush kings, Junior Tomlin. With a reference to the ​"World", it's a nod and a wink to the ​"Rave" part of the promoter's name, which caused this flyer to get the event cancelled. The local councillors objected to the artwork and the hand placing the small pill shaped world into the open mouth. This was a step too far for those fussy folks in Folkestone town hall. It wasn't so good for the promoters, but makes for a good backstory.


More like this