Life is a cabaret for It's a Sin's Omari Douglas
During National HIV Testing Week, the breakout star of the best British TV drama of 2021 discusses the show's ongoing impact, sharing a stage with Jessie Buckley and his role as a gay confidant in a new Beatles biopic.

Over a pot of tea in a nice hotel near the River Thames in central London, Omari Douglas is reflecting on a whirlwind year.
Twelve months ago the actor literally (OK, almost literally) burst onto our TV screens in It's a Sin, Russell T. Davies' entertaining, devastating, important Eighties-set drama about the horrendous impact of HIV/​AIDs on Britain's gay community. It was a story that needed to be told.
As Davies told Douglas Greenwood in his piece for THE FACE on the making of the show, ​"I feel like I'm righting a wrong, in a sense. I'd have gone to my deathbed very sad if I hadn't written this."
At the same time, Davies said, ​"my only job as a dramatist is to make you love these people. That's my overriding drive when it comes to HIV and AIDS. I could talk to you forever about the medicine and the politics, but in the end it's about the people. I want you to love them, so you miss them."
Enter, with a bang, Roscoe. Omari Douglas played the flamboyant star of the Pink Palace, the dingy South London flat in which Olly Alexander's Ritchie and his friends live, party and party some more. It was the 27-year-old from Wolverhampton's first TV role after a few years working in theatre – which is why, he says cheerfully, that he was ​"shitting myself" about how good, or otherwise, his performance was.

He needn't have worried. Douglas was the breakout star of It's a Sin and, since the show became a national talking point – not to mention one of 2021's most critically acclaimed TV dramas – he's barely been out of work. He's filmed roles in Midas Man, the biopic of Beatles manager Brian Epstein, and a ​"fab" British comedy he can't discuss.

And he returned to theatre, acting alongside Russell Tovey as one of the rotating cast of lovers in last summer's Constellations (for which he's been nominated for a WhatsOnStage Award for Best Performer in a Male Identifying Role in a Play).
He's back on stage right now, too. Douglas is currently performing eight times a week with Eddie Redmayne and Jessie Buckley in the blockbuster, critically acclaimed revival of hallowed stage musical Cabaret. Set in 1930s Berlin amidst the decadence of the Weimar Republic and rise of the Nazis, top tickets cost north of 300 quid, which gives you some idea of the mania surrounding the revival. (Cheaper options, including returns, are available. Honestly, if you're in, or near, London try to get a ticket – it's worth it.)
I was jammy enough to see Cabaret before meeting Douglas (didn't pay 300 quid) and am still buzzing. Redmayne is revelational as the jester-like Emcee. Playing the part of Sally Bowles, Buckley again knocks it out of the stalls in another iconic theatre role, giving the mighty Liza Minnelli (who played the role in the 1972 film) a run for her money.

As American writer Cliff Bradshaw, Douglas doesn't get any of the famous song or dance numbers. But he does have to do the story's heavy emotional lifting, the visitor to Germany and the only one who can sense the horrors foreshadowed by the rising tide of anti-Semitism.
We talk a couple of hours before this evening's showtime, and at the start of the current National HIV Testing Week. When It's A Sin was on air during that week of activism last year, the show contributed to a more-than-doubling of the number of HIV tests ordered compared to the same week in 2020.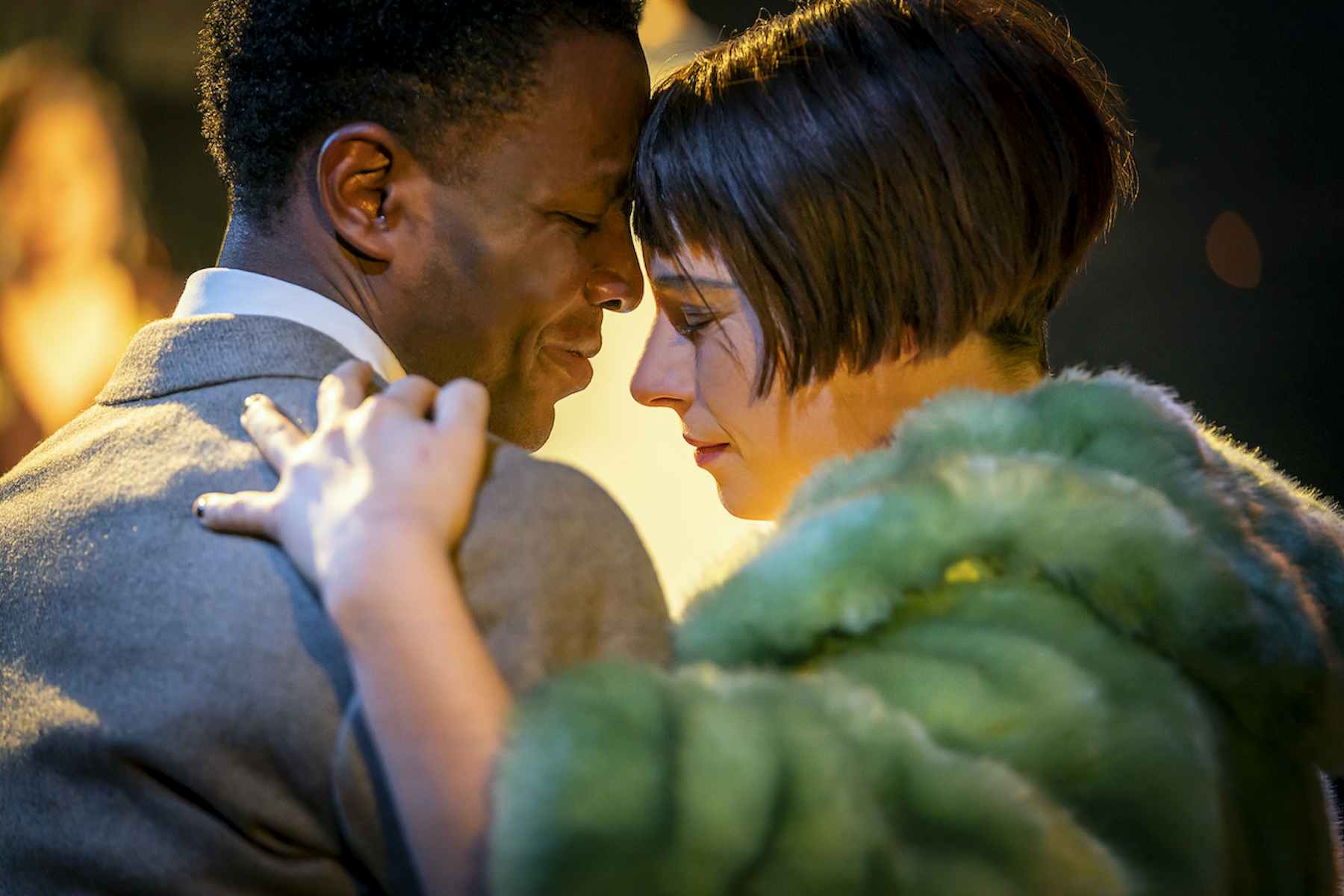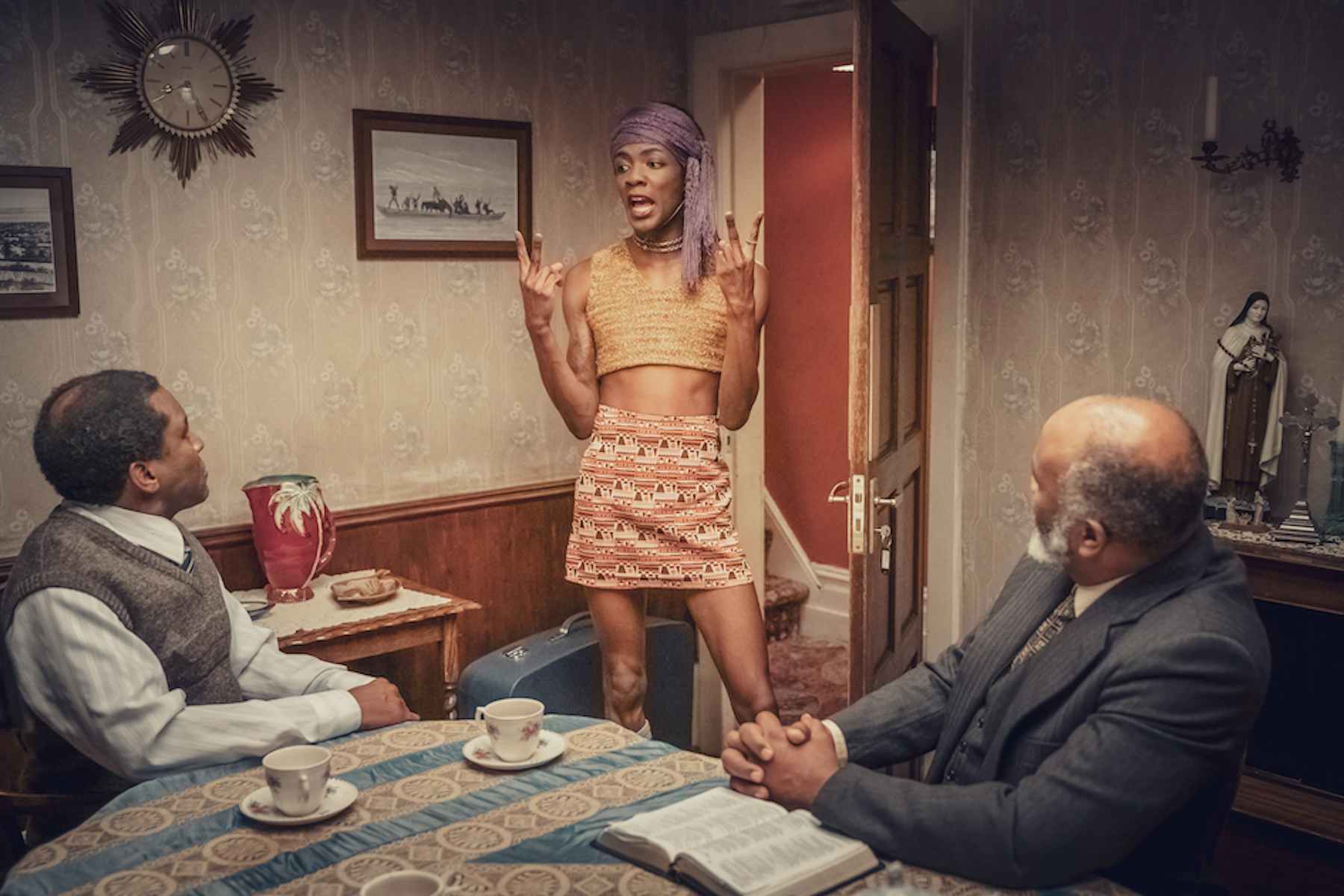 How gratifying was it for you that It's a Sin had that positive, real-world impact?
It was just overwhelming. We never expected the show to have that kind of response. It's one thing for an audience to engage with the characters and to fall in love with them. But when it reaches out [like that]… The fact that those HIV testing figures just soared, that's a response that stepped into another realm. It hit a broader societal [moment] – it felt like a bit of a movement.
There was also the educational element of the show. A lot of viewers had no idea what the onslaught of HIV/​AIDS was like, or what the social and political response was.
It's particularly brilliant because there's a whole generation of people who didn't even know that this part of our history existed. When I think about being a kid at school, if I had seen anything remotely to do with gay or queer culture on television, there's no way that I would have spoken to anyone about it in the playground.
But I've heard it for myself – young kids now have the language and the space to be able to talk about those things. I'm not saying that they've got it easy. But it's good that we're in a place where kids have more freedom to talk about that stuff. And if it's reaching those people, I think we've done a great job, because for most of the time, queer people feel like that they have to hide themselves away. It was a moment to put [these] people in the spotlight.
It's great when television can bring about a bigger change than just being something that we sit and watch, then move on to the next thing. I think It's a Sin will be a landmark.
How aware were you of what the AIDS crisis at that time was like? Did you have to do a deep dive of research?
I did loads and loads of reading, which was the process of me trying to put myself into Roscoe's headspace, because of the people that we were honouring. I was like: ​"I've got to find out about this stuff." And it was completely eye-opening.
It's mind-boggling just how much the government here in the UK neglected it. Attempts were made by public health figures to put out [information] materials that said, ​"here is how you can prevent yourself from contracting the disease". But then you've got Margaret Thatcher going, ​"no, because I don't want safe sex being promoted on promotional materials". That just blows my mind. It doesn't make sense.
And then, of course, what followed was Section 28 [the Thatcher government-instigated ruling which banned the ​"promotion" of homosexuality in schools]. There are generations of people who didn't know that this happened. And imagine the place that a lot of kids are now in, in terms of where they can express themselves – if Section 28 was still in force, they wouldn't have that language that they have right now. They wouldn't have the space.

Russell T. Davies said of working with you on It's a Sin: ​"We had the works with Omari – sex scenes, drag, riots, grief – and I don't remember him having a single question or doubt." Is he correct?
Well, it was my first telly job. So there was an element of just trying to knuckle down and get on with it. The amazing thing about Russell as a showrunner is that he is completely there for you. Of course, I did ask him things. But as far as the story that I was telling, I just wanted to honour what Russell had put on the page. I wanted to throw myself at that 110 per cent.
But it was all I could do, because for so many of us, it was our first foray into doing anything on the telly. I was scared shitless most of the time! And because we had this whole year of suspension, because the show didn't finally come out until last January, I spent basically a whole year shitting myself. I thought: this show could come out and I could be absolutely shit and I'm never gonna work again!
Cabaret makes similar points to It's a Sin: if people are marked out as different, or other, that leads to discrimination, and much, much worse.
Yeah. At that point, in the Weimar Republic, there was a great deal of sexual liberation, sexual expression, sexual freedom. And with the rise of Nazi Germany and anti-Semitism, there also came a big wipe-out of that sexual expression. It's scary how things can repeat themselves.
How else does the Cabaret narrative resonate today?
It's alarmingly political and there's a tension in it. That feels timely. At the core of Cabaret is a world where people are given a space to express themselves – then, what happens when you have that stripped away from you? And that can be relevant to so many things right now.
It also speaks to so much about everything that's been going on in the UK government, especially in the last month [notably partygate]. I get so frustrated with the state of affairs.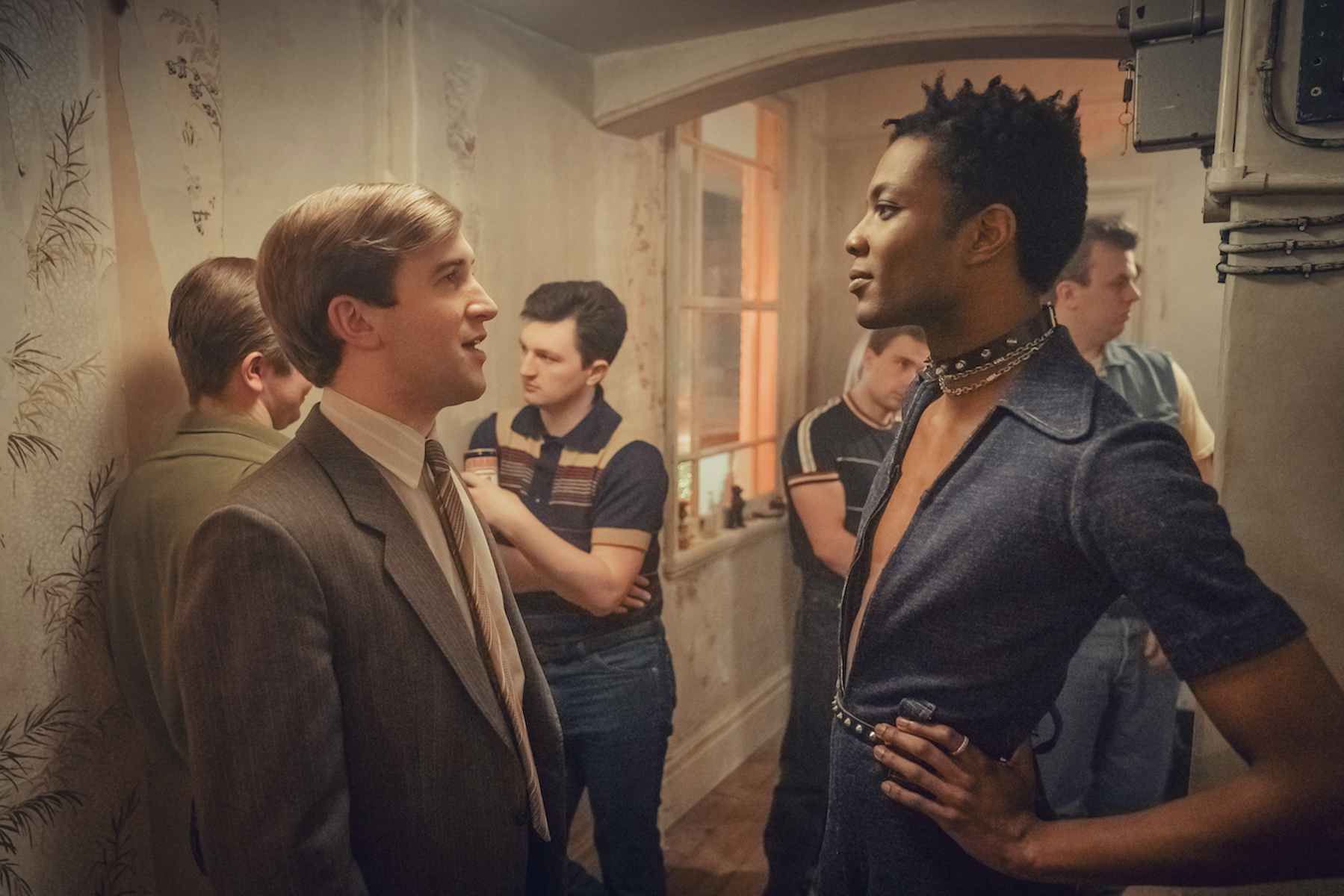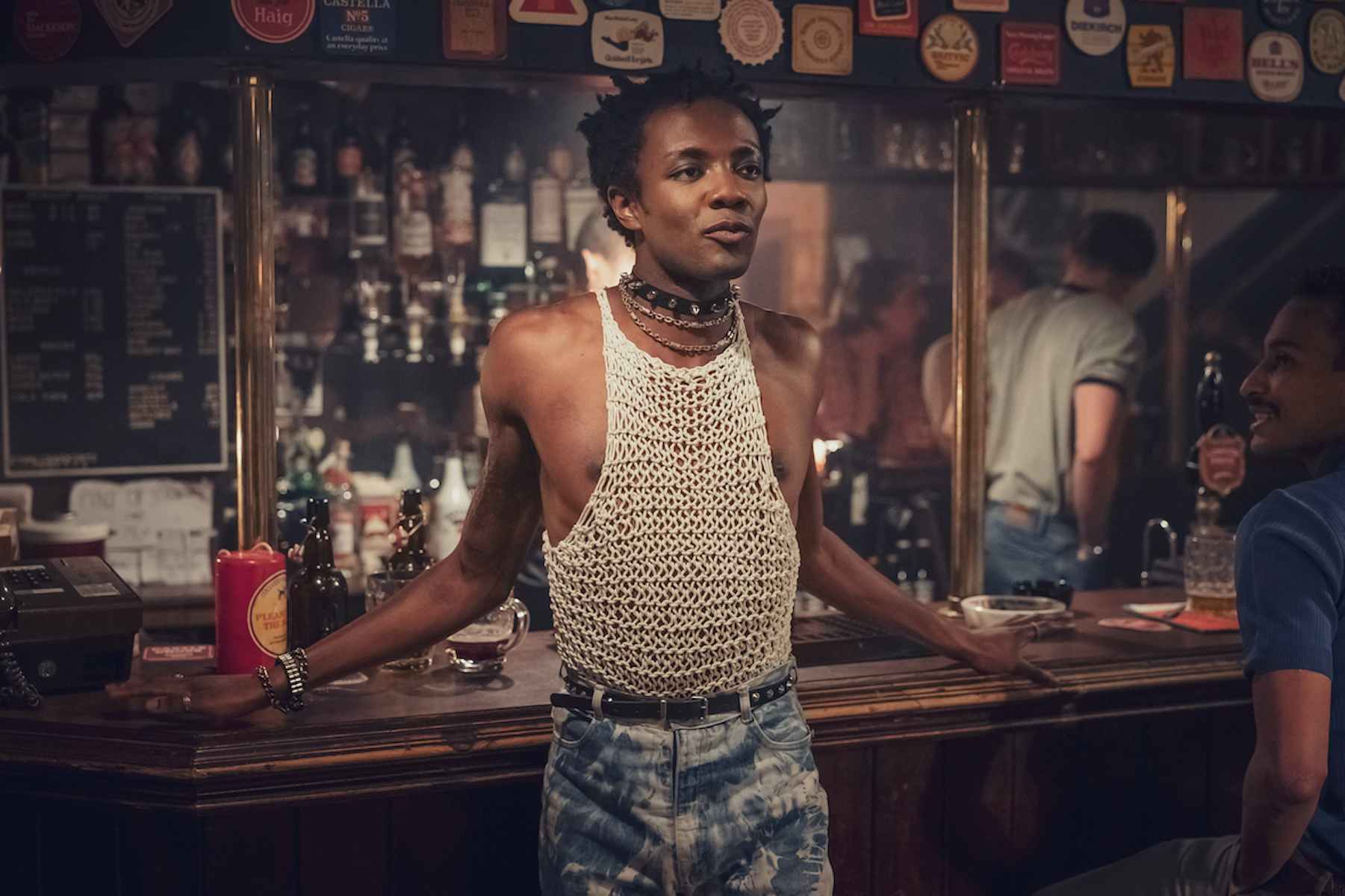 You're developing a theatre project, which you want to keep quiet for now – fair play. But what can you tell us about Midas Man?
I play Lonnie Trimble. He was Brian Epstein's confidant, but also he worked for him domestically in his household. And, of course, Brian struggled with his sexuality. Lonnie was an American who'd worked in the UK for a very long time. He'd worked for a lot of high profile celebrities, dealing with personal affairs. And Lonnie was gay as well. So there was an element of Brian confiding in him because he didn't feel that he would ever have the opportunity to be his true self.
I read this in the tabloids so it must be true: you're taking over from Jodie Whittaker as the next Doctor Who, right?
Ha ha, I'm not!
Are you sure? Because obviously your good friend Russell T. Davies is returning as showrunner to the show he revived to staggering success in 2005. And, in fact, he was sitting behind me at Cabaret last week. Ergo, you're the next occupant of the Tardis.
I'm 100 per cent sure I'm not! Would I like to be? It would be an honour. When all those things started popping up in the tabloids, it was an honour to be seen as someone who some of the fans might think would do a good job.
OK, I definitely won't read anything into the fact that you're leaving Cabaret on 19th March… How tiring is it doing eight shows a week?
Really, really, tiring! I feel like emotionally I carry everything in my body. When I get back on that train to south east London every night, I just always look like a zombie! I used to go out a lot more. I'm only 27 but I feel like an old man sometimes. Literally I'm like: I'm not going anywhere, I'm going home and going straight to bed.
What do you mean you haven't watched It's a Sin yet? Lucky you, it's still available on Channel 4. Or watch it again – I would. Meanwhile, click here to book your tickets to Cabaret.

More like this