Paapa Essiedu: ​

"

Michaela and I have such a shorthand"

The East Londoner killed it in drama school pal Michaela Coel's devastating I May Destroy You. Now, he's in the thick of the apocalyptic action in Alex Garland's Men and Sky's The Lazarus Project. But don't worry – he's still got time for Glasto…
On your big screen and your small screen, Paapa Essiedu is having quite a time of it this coming month.
In new Sky thriller The Lazarus Project, the actor plays George, a mild-mannered app-developer in London whose dreams of making a tech fortune from his start-up are rudely interrupted by the discovery that he can – wait, what's that? Turn back time when life gets a bit too difficult? Yep. Then, he's tapped up by a shadowy, gun-toting, bomb-throwing outfit who do that kind of stuff for a living, all in the service of averting global disaster? Rrrright.
Created by Joe Barton, who also wrote the excellent 2019 BBC Anglo-Japanese crime thriller Giri/​Haji, once you know that the previous title of The Lazarus Project was Extinction, you'll have a sense of the high-stakes here. George ​"only" has to help save the world, week after week, in the eight-part series.
Luckily Essiedu – a time-served theatre actor who joined the Royal Shakespeare Company pretty much straight out of drama school – is brilliant, credible and compelling in the role. Same goes for everything he does, from old drama school pal Michaela Coel's I May Destroy You to Welsh martial arts auteur Gareth Evans' rollicking thriller series Gangs of London, in which he went toe-to-acting-toe with the awesome Ṣọpẹ Dìrísù.
Same goes for Men, too, the new A24 horror flick from high-concept maestro Alex Garland – in a former life, author of The Beach; much more recently, the writer and director of Ex-Machina, Annihilation and Devs.
Again, plot-wise, it is on the surface a big ask: woman (Jessie Buckley), reeling from catastrophic split from man (Essiedu), seeks solace in a Cotswolds country retreat, where various men (all played by Rory Kinnear) combine to mess with her head. And then some. The rest is herstory.
Men is a body-horror, a creepy fairy-tale, a visceral allegory for toxic masculinity and a good bit more besides. As Essiedu explains when we talk over video call (he's currently running about London, filming something top secret), ​"any time you spend with Alex Garland, you expect the conversation to go in a certain direction and it ends up going in the opposite one – up, down, left, right, south and west.
"He's just got a fascinating brain," continues this East Londoner of Ghanaian heritage, who turns 32 next month. ​"The way he talks about those relationships, the way he talks about violence, is unlike anyone I've ever [met]. He's very frank and unconcerned with moral purity as it were. But he's a good person."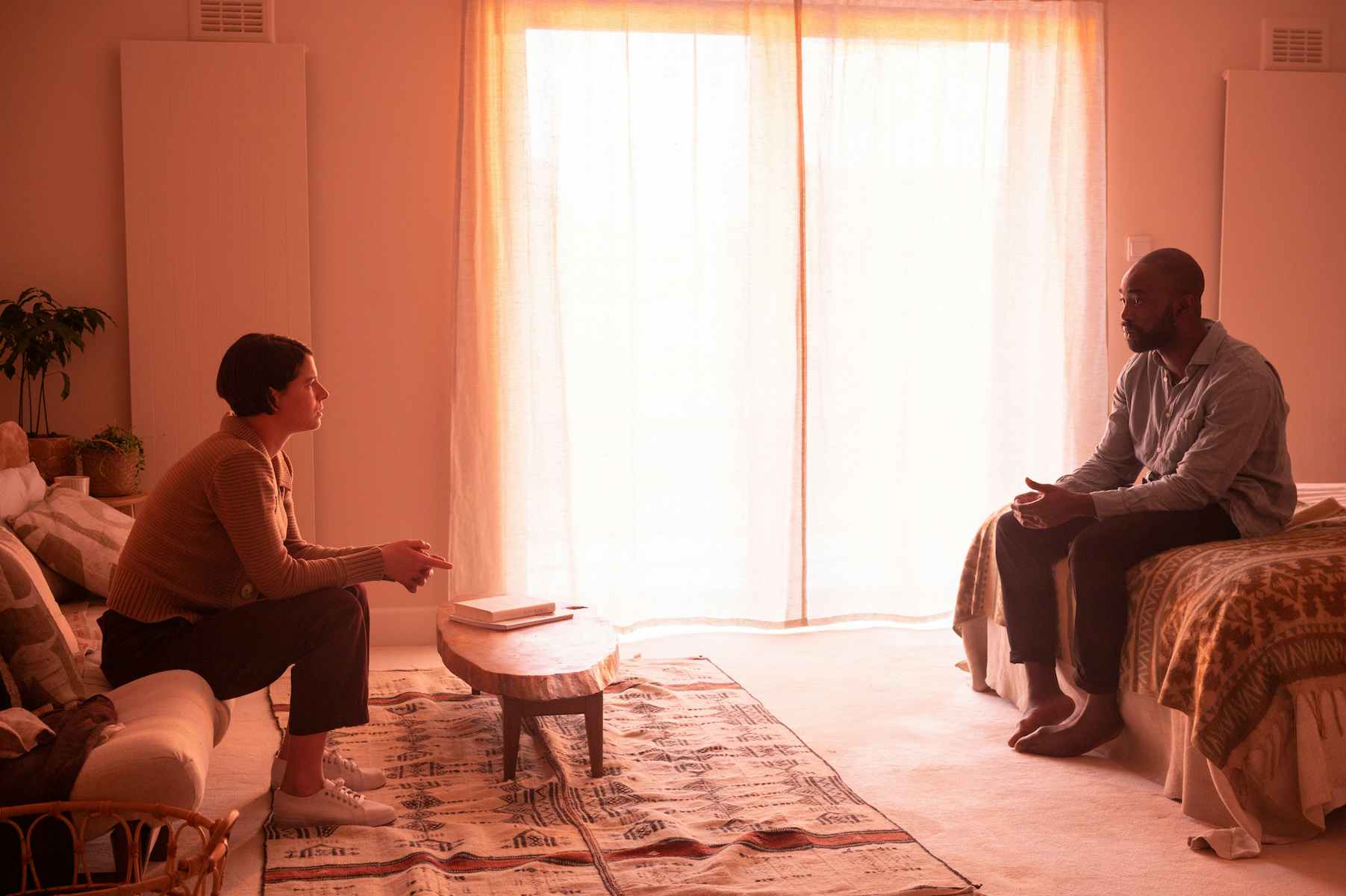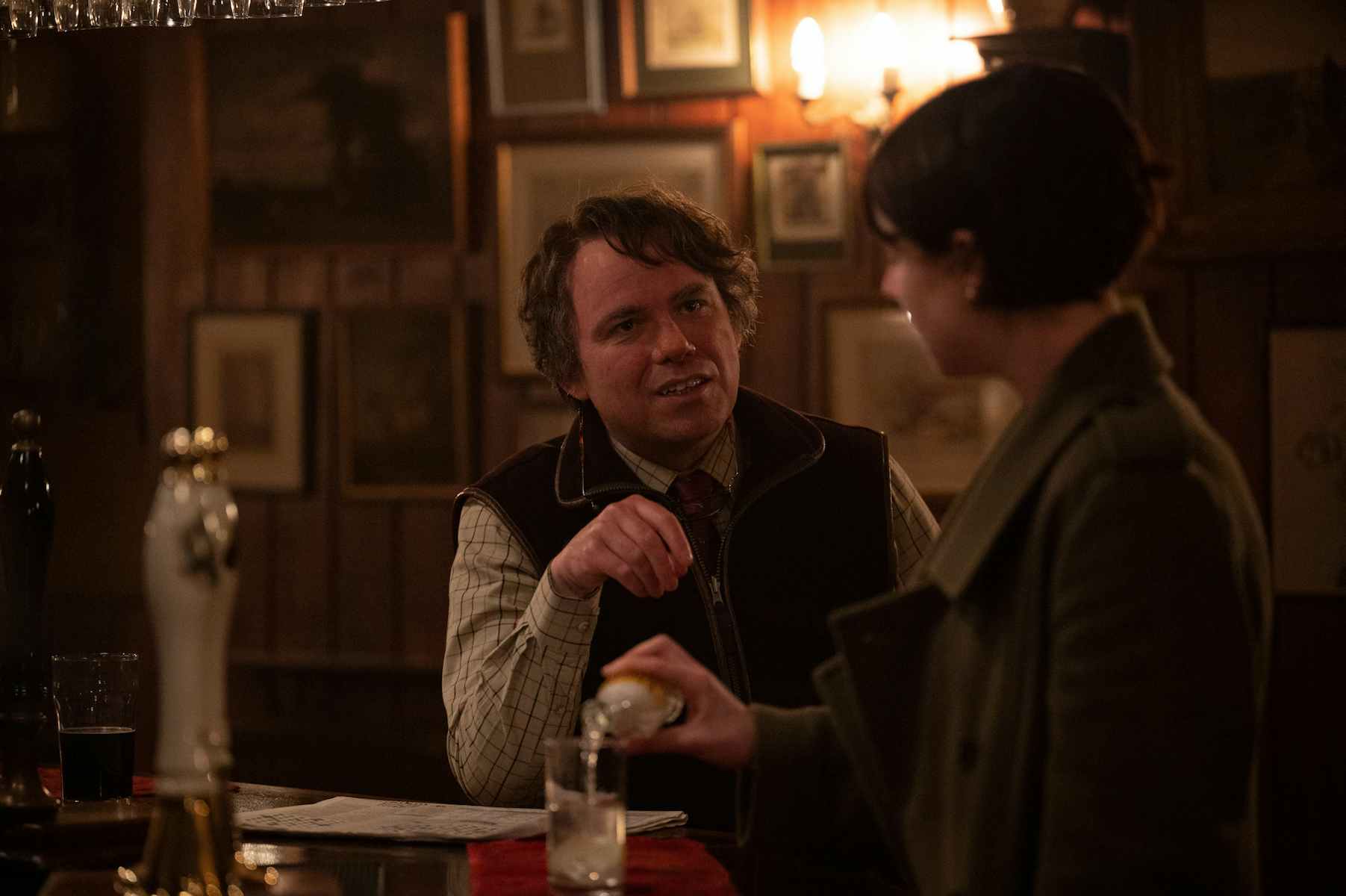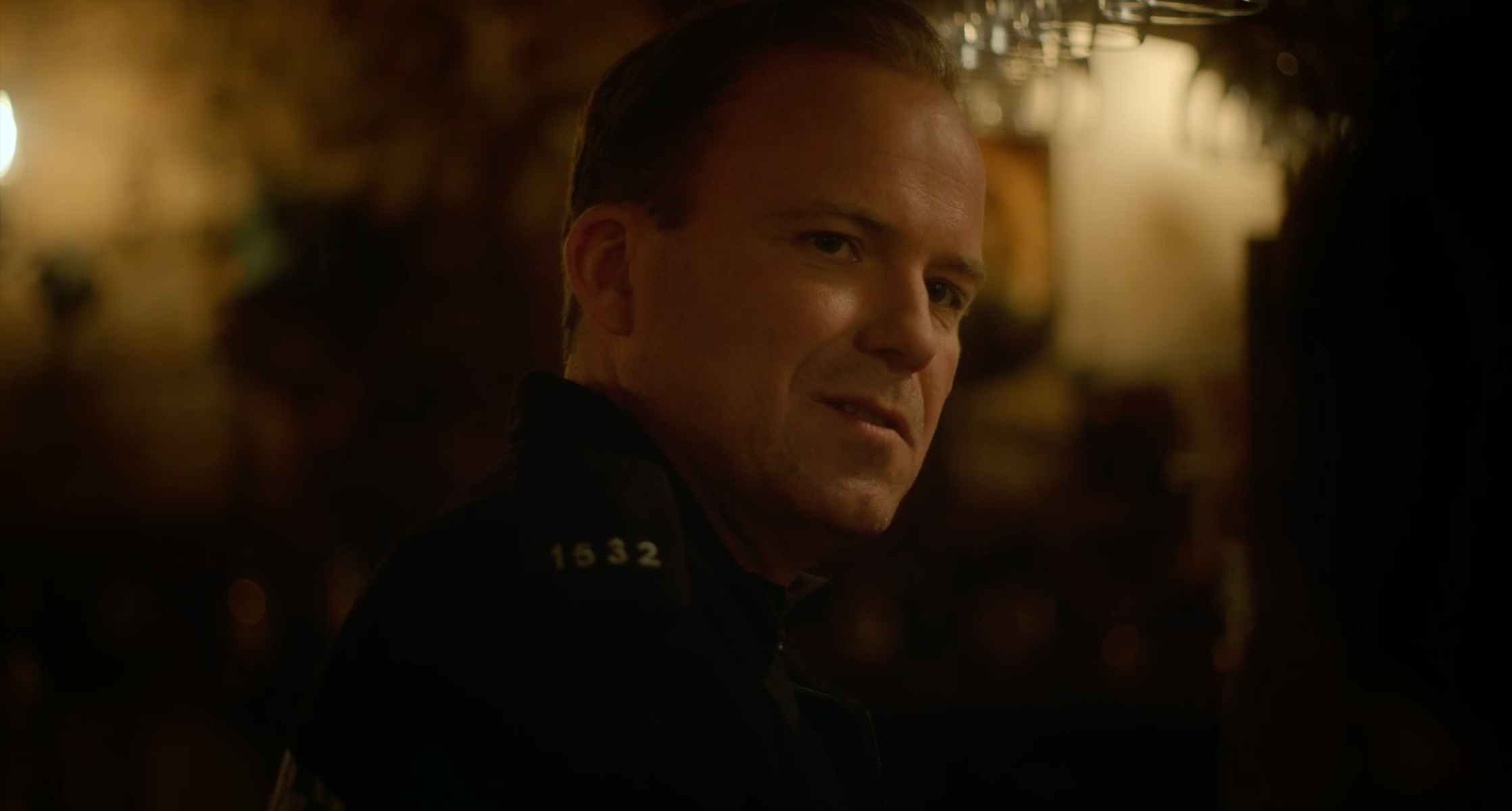 Well, Paapa, that's a relief to know. So, your character in Men is a damaged, flailing, briefly violent character who's in considerable emotional turmoil. How did you get into that mindset?
We all spent a lot of time talking, getting to know each other, talking about what we wanted to achieve and how far we wanted to go with it. Then we just went for it. The scenes with Jessie in the flat, we shot all of them in one day. It was a very hot day in a very hot flat in Tower Bridge [on the River Thames in London]. I think the atmosphere was feverish. Maybe that translated to what you saw on screen.
There are things that subsequently happen that, to discuss them even abstractly, would be plot-spoilers, not to mention lunch-spoilers….
This is what I mean: Alex's brain is different. That's one of the things that I got from watching that film. Even though I'd read it, I'd been involved in making it, even though we had a million conversations about it, I watched the [finished] film and I said: ​"Wow, that's the inside of your brain?"
He's a great writer, a great director, but I think his biggest skill is how good he is at collaborating. I think that's how he attracts the best of all the different worlds, be it production, make-up, costume, SFX or CGI… I remember seeing a cast of my own feet. It freaked me the fuck out because I've got weird feet! And every single freakish oddity was spot on and had been recreated. Shout out to Alex, shout out to the man who made the feet, shout out to the VFX people.
I'm going to ask you to do my job for me now: can you explain what Men is about please?
Ha ha! Ah, fuck me, yeah… I've watched it twice, read it maybe five times. It feels like it's about something different every time and I kind of feel like that it probably means something different to everybody.
I was having a good chat with Rory about it. To him, it's a film about trauma, about how our traumas follow us throughout our lives and how we can see our traumas in everything.
To someone else, it's a film about what men do to women, about what men do when they're pushed to the limit, about what the female experience is in isolation. It's probably reductive to even try and answer that question. I think it's about many things.

A bit more reductive-ness, if you don't mind: on one level, you could say it's like Straw Dogs meets The Wicker Man. The British countryside has rarely felt creepier, oppressive or full of dread.
It's mad because none of those are locations that we travelled across the world to find. We did our rehearsals actually in Alex's dad's cottage, which is somewhere in the Cotswolds. All of the locations in the film are within a 15-minute walk of that cottage. So it's literally all local – the old railway track, the World War Two bunker, the mudslide hill populated by very, very ancient trees…
The English countryside is obviously beautiful, but there's a reason why we historically associated it with magic and folklore, the unknown, the scary. I remember, as a kid growing up in East London, the first time I went to the countryside when I was 17 or something like that. I remember being terrified by how dark it was at night and how quiet – it was so quiet that it felt loud.
There is a real atmosphere and character to it, and I think it's a very important thread of the storytelling that Alex was trying to achieve.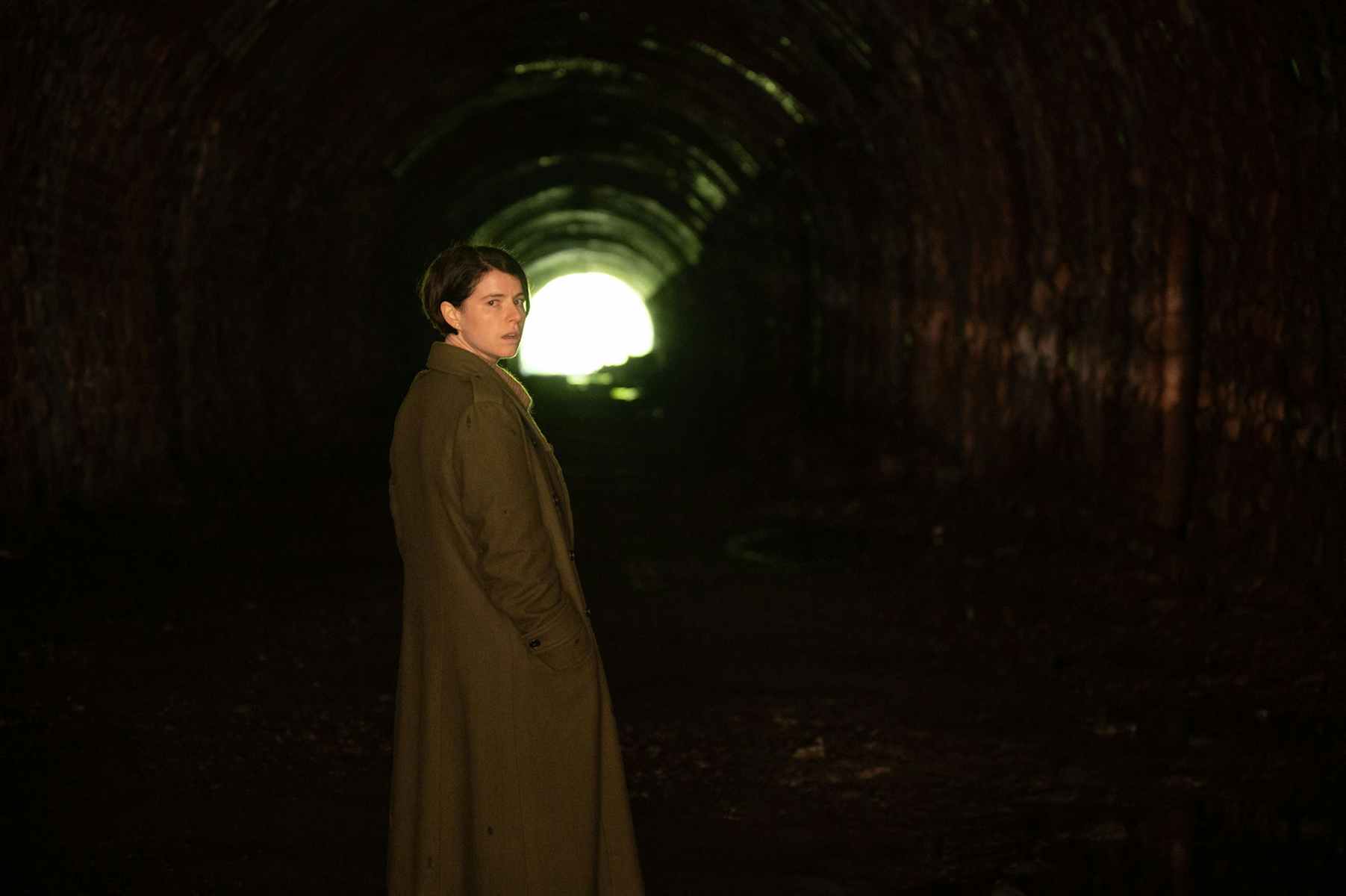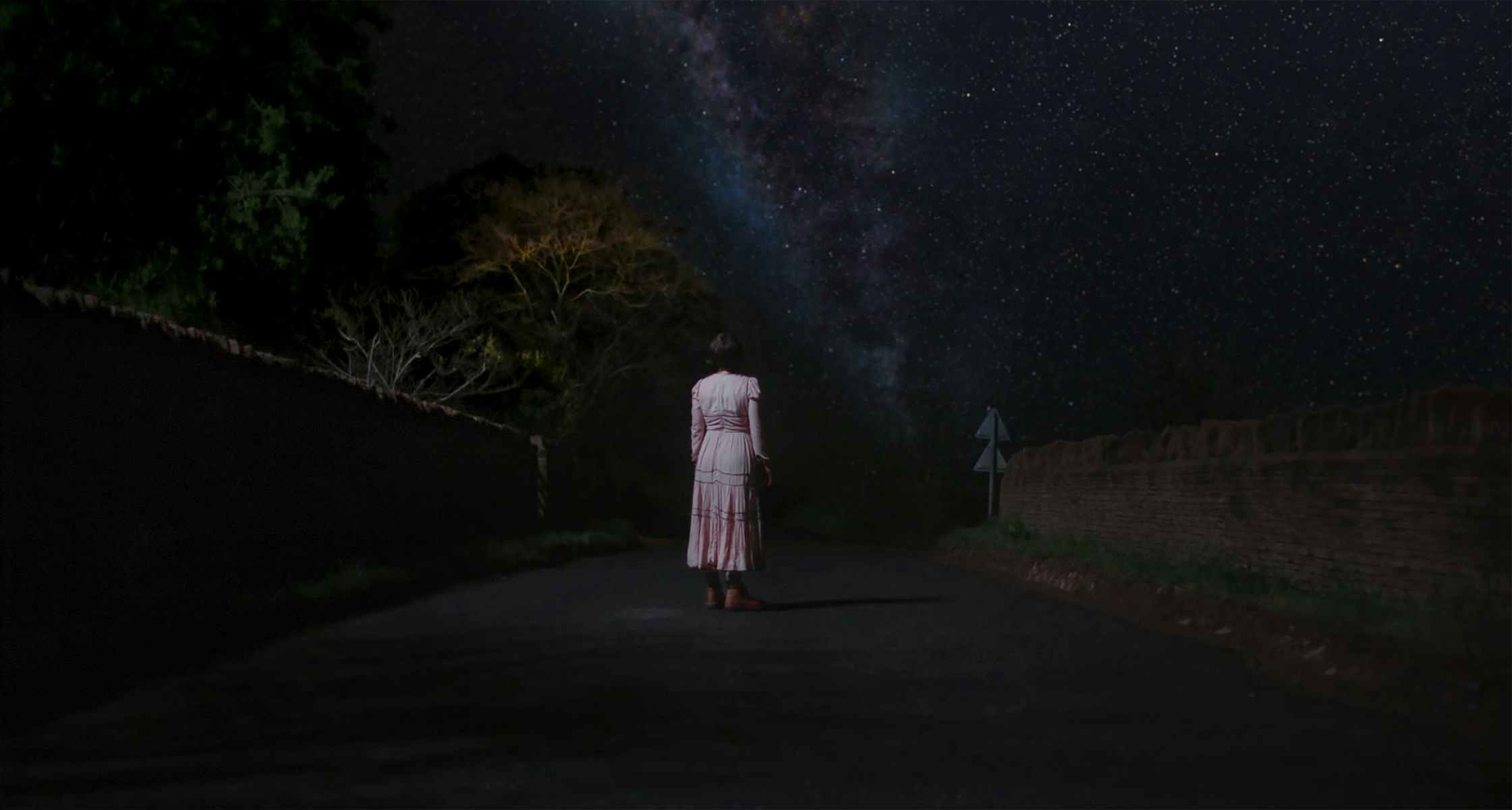 Another important thread: the eight, give or take, characters that Rory plays, from a ruddy-faced rural posho to a naked spirit of the forest-type, from country pub yob to adolescent boy. It's quite something.
I think he's an extraordinary actor, always have done. He was actually in the first play that I'd ever seen, The Revenger's Tragedy at the National Theatre when I was 17, and he was amazing. It's only right that he's given the platform to stretch his chops in this way. What he does in terms of creating those different men and keeping them all so different and so specific, so haunting – and without doing too much, like, oh, this one's wearing a funny hat or he's got a funny walk. There's a through line with all of them, but he's got such a lightness and deftness of touch.
Not long after seeing that play, you were due to start a medical degree at University College London. What happened?
I had my halls set up and I was proper ready to go. But I was 18, I'd just finished 15 years of school. A medical degree was another seven years. I was like, ​"fuck this, mate." So I didn't even drop out to go to drama school. I dropped out to do nothing, really, for a year or two. Then I had to somehow convince Guildhall [School of Music and Drama] to offer me a place. And that set me on a pretty decent track.
You and Michaela Coel started at Guildhall on the same day and became tight. So much so that you performed in the play that she devised for her final piece, right?
No, I didn't… Oh yeah, we did do a play! That is so funny, I completely forgot about that.
What was it?
At the end of your year you do this thing called a showcase. Everyone has to do a scene in front of all these agents and casting directors, and you hope that someone picks you and decides to sign you or whatever.
We were reading all of these plays [beforehand] and we were like: ​"None of this is speaking to us. I don't want to do Noël Coward, whatever." So we wrote this scene. I'd love to find it again actually, I'll go through my emails later and send it to you…
[He doesn't, but I'm still hoping.]
It was set in a basketball court and we had a basketball that we kept throwing to each other in the scene. At one point it nearly went into the audience and hit the biggest agent in the country in the face.
What was the purpose of performing your own piece?
That was us taking control. That was one of the few moments [in the course] where it was like: you can decide what you wanna do. Otherwise, teachers cast you in other plays. So, we decided that the play would come from us. We were speaking in our own accents and the characters were from our world. That's actually where both of us got our agents from. In a big way, that was quite an important and pivotal decision.
And then, later, Michaela cast you in I May Destroy You, in which her character Arabella had your second name. You were Kwame, her character's best male friend…
It was one of those things where we had such a shorthand. One thing you can say about the drama school experience is that it's three years of watching people do some pretty fucking dumb, embarrassing shit. There's nothing to hide, you know each other inside out. For a show like that, to trust the people that you're working with is the most important thing. You're dealing with such sensitive, delicate, vulnerable moments, there needs to be trust.
With me and Michaela, there's always been trust. It happened more that way around rather than her being like: ​"I want to [cast you and] provide this showcase for you to show the world what you can do."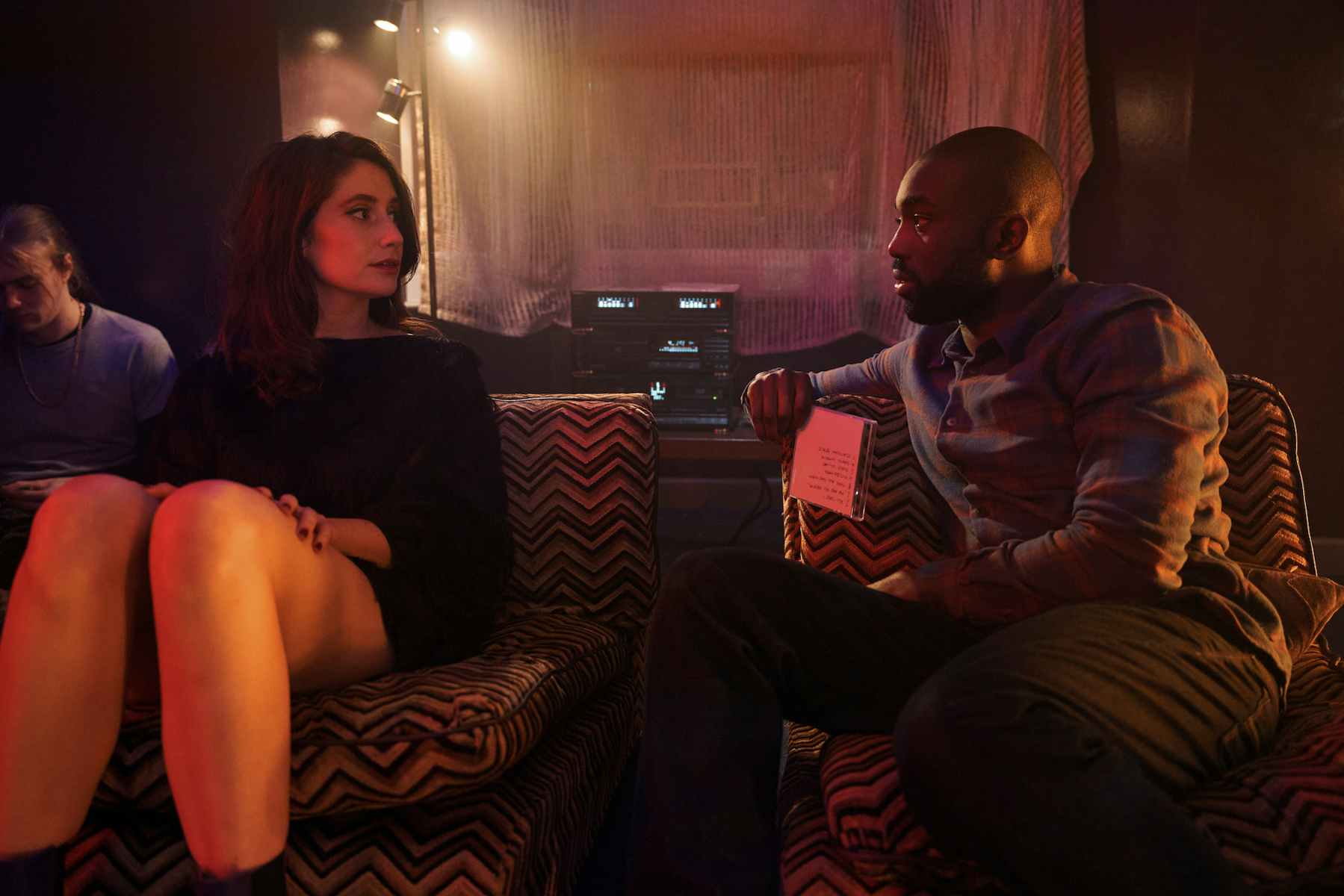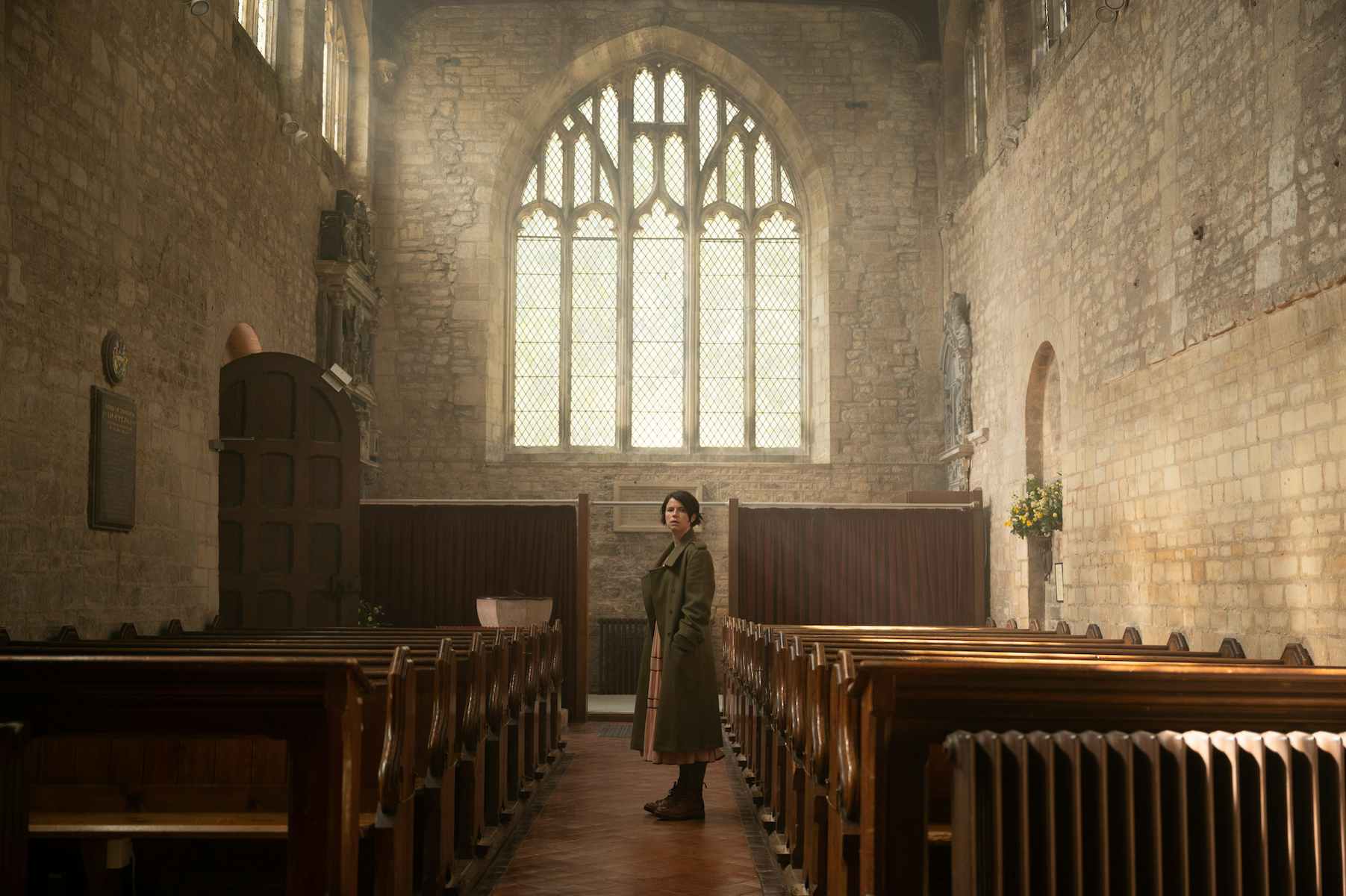 As well as being all-round brilliant and landing you BAFTA and Emmy nominations, I May Destroy You was one of the first shows that was celebrated for using an intimacy co-ordinator, Ita O'Brien. And there were a lot of those intense, sexually rough scenes. What was that experience like for you?
To be fair, I actually loved it. Ita is a very weird and wonderful woman. She's absolutely integral to the creative process. All the scenes that have been much heralded after the fact, or that people have talked about as having had an impact on them, wouldn't have been possible without her work and process. We prepared those scenes three or four months before we shot them – that's how she works.
It's about creating a dynamic on set where everyone is pulling in the same direction, and everyone feels safe and comfortable to go the extra mile to recreate something that is hard to do off the bat.
The Lazarus Project: I interviewed Joe Barton for his last show, Giri/​Haji, and he talked about wanting to honour Japanese culture and the Japanese actors. And the ambition he had for the Anglo-Japanese narrative, set in London and Tokyo, was vaultingly ambitious. I see similar rigour in The Lazarus Project. What was the appeal of the script?
Similarly to you, I'd heard of Giri/​Haji before I heard anything about this project. I remember watching it and thinking: ​"How the fuck is this a BBC show? This is like nothing I've ever seen on British television, in terms of the authenticity of the Japanese strand of the story, the actors, the sets." I was like: ​"Whoever's mind that this has come out of is a very special creature."
When I saw that this other Joe Barton project was coming into production, I was desperate to be a part of it. I think The Lazarus Project is one of those really ambitious, high concept, science fiction dramas that isn't about the science – it's about the technology, the emotion, the humanity in response to it. It's written like a very operatic, sometimes slow-burning but very full, total story. We're very lucky to have eight episodes.
The other thing you have coming up is the second series of Gangs of London. That was another TV hit from the first UK lockdown.
Yeah. I remember watching Gareth Evans' [masterful, Indonesian-set action extravaganzas] The Raid and The Raid 2 when I was a teenager and just being bowled over by the deftness with which the violent fight scenes were articulated. Gangs of London has definitely got heaps of that, but also a real beating, emotional heart. And an amazing cast of British and international actors.
As a Londoner, how much relationship does the show bear to the real life you know in London?
One of the things I like about it is that it reflects London culturally in the sense that there are many different ethnicities, nationalities and languages being heard in that show – and in this season even more so than the last. That's the London that I grew up in, went to school in, learned how to become a British person in, you know?
If Gangs of London was [only] an updated version of Snatch or The Italian Job – Snatch isn't actually a good example, that sanitised, Americanised version of what we think London should look like – it wouldn't be half the show that it is today. But I definitely think the show has a little bit of a conversation with the London that we know. Maybe with less meat cleavers.
You're currently filming that mystery project. You also have series two of BBC thriller The Capture coming later this summer and you'll soon be shooting the film adaptation of The Outrun, the bestselling memoir by one-time occasional FACE contributor Amy Liptrot. So not much time off. But you love music, too. Any time for gigs recently?
Of course! I went to see Kokoroko, the southeast London jazz collective. I saw them at the Electric Brixton about a month ago. Fucking amazing.
And what's your next one?
I'm going to Glastonbury, so I'm looking forward to that and seeing Kendrick headline. I've just had his new album on repeat. It's crazy. I get different feelings when I listen to it at different times of the day. Sometimes I listen to it at 5am and it feels genre-bending, genre-less. And sometimes I listen to it before I go to sleep. I'm pretty sure it's a masterpiece.
Men is in cinemas from 1st June. The Lazarus Project is on Sky Max and NOW from 16th June


More like this