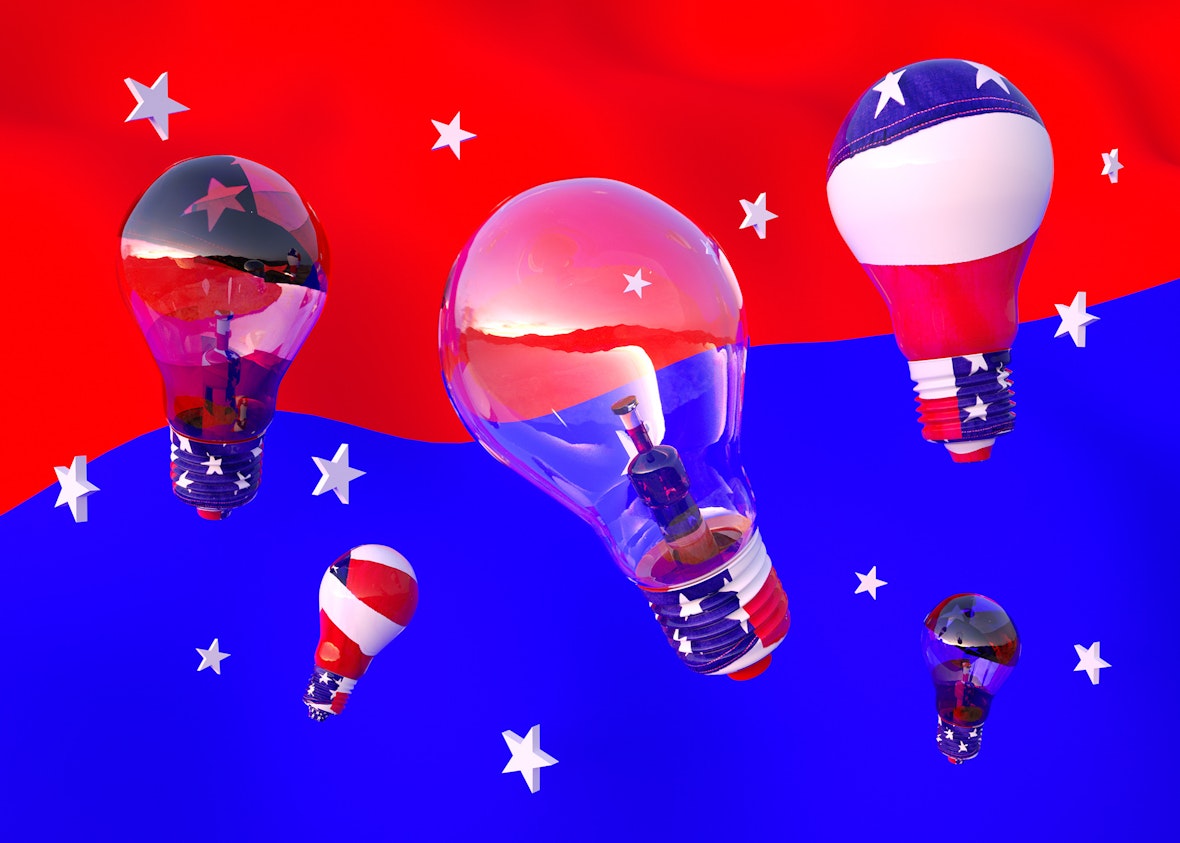 Resources to get your head around the US Presidential election
The 2020 US election is shaping up to be one of the most contentious in modern Presidential history. Amid the usual hotly debated issues of abortion, gun control and healthcare, there's also a pandemic to address, a vacant Supreme Court seat that needs filling and growing calls to defund the police. All-in-all: a lot is riding on the voting outcome.
Below is a list of resources to help navigate the confusing, sometimes ludicrous, American political landscape. And whatever you do, if you can vote – do.
THE WEEDS
This bi-weekly series from Vox is the ultimate deep dive into dominating political discourse.
Recent episodes have explored the Supreme Court's war on democracy, the stimulus standoff and critical race theory. A must listen for those who want to be in the know.
PANTSUIT POLITICS
Two friends Sarah Stewart Holland and Beth Silvers come together from opposing ends of the political spectrum to share insight on current events in US politics. Although the conversation can get heated from time-to-time, the format allows for vital discussion that stretches the mind.
POD SAVE THE PEOPLE
Hosted by civil rights activist DeRay Mckesson, this weekly podcast unpacks social justice and racism rife in America. Joined by Brittany Packnett, Samuel Sinyangwe and Clint Smith, the quartet converse on events that slip under the radar like Flint's water crisis and criminal justice reform.
@SoYouWantToTalkAbout
Dissecting daily topics with simple infographics. From Biden vs. Trump cheat sheets to breakdowns on voter suppression and fracking, join two million others in following this one-stop account for swipe through political content.
@NowThisIsPolitics

An offshoot of the popular social media news platform NowThis, @NowThisIsPolitics aggregates the most important video moments from the presidential campaign. It's bitesize viewing for those who want to stay in the loop, on the go.
@NowSimplified
A platform that believes that politics should be simple and accessible. They ask big questions like ​"Can Joe Biden earn the youth vote?" and breakdown the answer with informative slides that are easy to digest. There's also short two minute IGTV explainers on the ideology behind the Republican and Democratic party and more.
Democracy Now!
This non-profit news organisation, Democracy Now! drops daily one-hour internet shows hosted by journalists Amy Goodman and Juan Gonzalez. The programme reports on the biggest headlines of the election through the lens of ecofeminism. Recent episodes have explored why Supreme Court nominee Amy Coney Barrett won't say Climate Change is real, and whether Trump can reject a peaceful transition of power.

The Daily Show with Trevor Noah
Trevor Noah is the funnyman host who tears through political bullshit with a satirical edge. During lockdown the late night show was filmed from Noah's home and released via YouTube, but the crux of the episodes remained the same: cutting insights on American politics, paired with plenty of laughs.
---