Rain Spencer: ​

"

Looking for love is why some people abuse drugs"
The star of Amazon's The Summer I Turned Pretty discusses her debut role as a high schooler struggling with addiction in Good Girl Jane.

Taken from the new print issue of THE FACE. Get your copy here.

As Rain Spencer, 22, walked onto the set of the film Good Girl Jane, she was as prepared as she felt she'd ever be. Gearing up for her debut performance as the titular high schooler pushed aside by life who finds solace in drugs, Spencer had to master the act of being high… without using any actual substances.
As I look at Spencer, who has dialled into our Zoom call from her Los Angeles apartment, I wonder about the work she had to do to make Jane's encounters with crystal meth seem as raw as possible. Consulting a friend who'd long overcome her battle with the drug, Spencer studied the effects of meth on the body. Combining this newfound knowledge with breath training and deep meditation, she essentially tricked her body into feeling high. Blasting trippy music through her headphones and taking a series of deep breaths before the cameras were rolling, Spencer was ready.
"It was intense," she says. ​"Our bodies and our minds are very powerful if we're concentrated enough."
Good Girl Jane is the start of a career that Spencer has been preparing for since the age of five, when she first knew she wanted to act. Looking up to the teenage actors at the community theatre in her hometown of Wilmington, North Carolina, Spencer protested about being enrolled in the choir, rather than acting class, year after year.
"I really looked up to those kids. They were 18, but to me, they were superstars," she says, laughing. With her Good Girl Jane performance, Spencer seems set to now be heading towards the stardom she so envied. Set in LA in 2005, the film finds Jane at a new high school, struggling to make friends and being tormented by bullies, searching for a safe haven. Her absentee father's excuses go on for days and her mother is too wrapped up in her own problems to see Jane's pain.
Things begin to change, however, when she stumbles into a wild new friendship group. Joining them at a party, she succumbs to peer pressure and does coke for the first time, before meeting and instantly falling in love with charming older drug dealer Jamie (Patrick Gibson). As she stares at her soon-to-be lover in a swimming pool scene that rivals the fish tank scene in Baz Luhrmann's Romeo + Juliet (1997), Jane is blissfully unaware of the oncoming torment.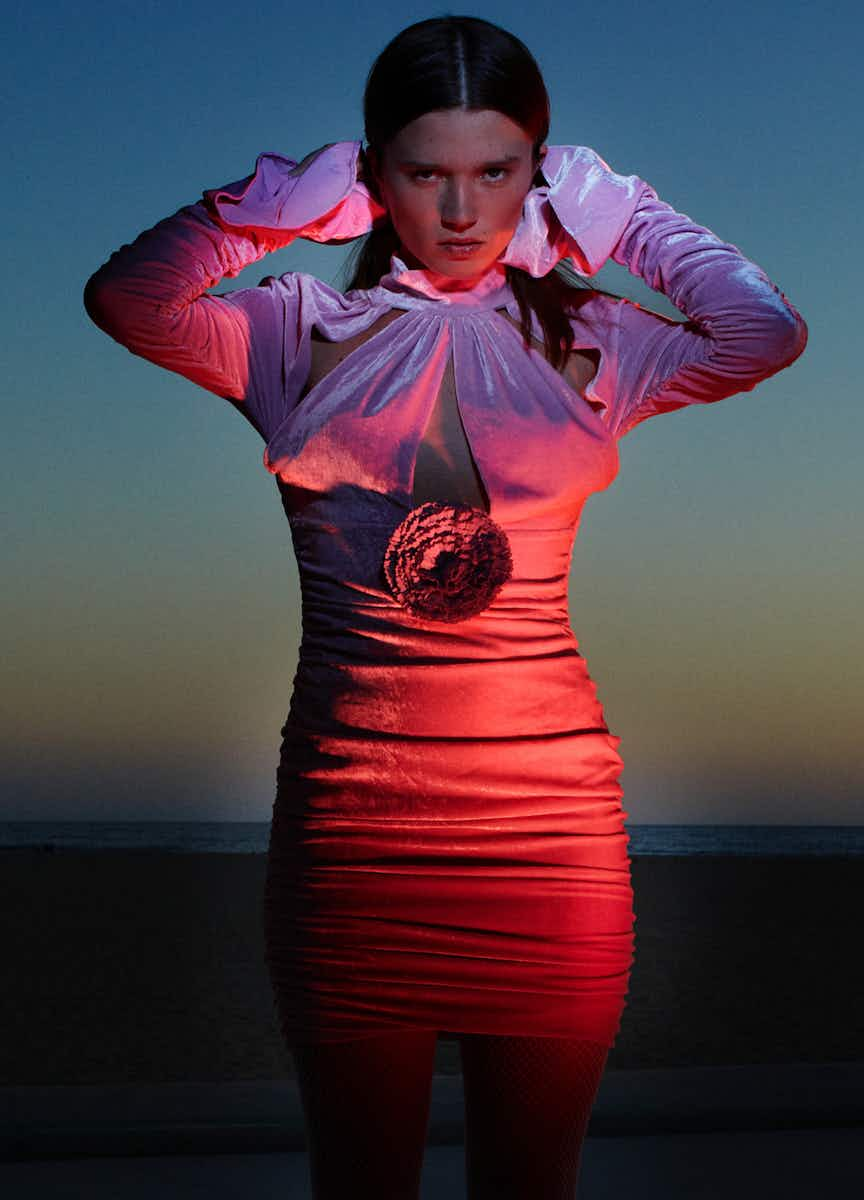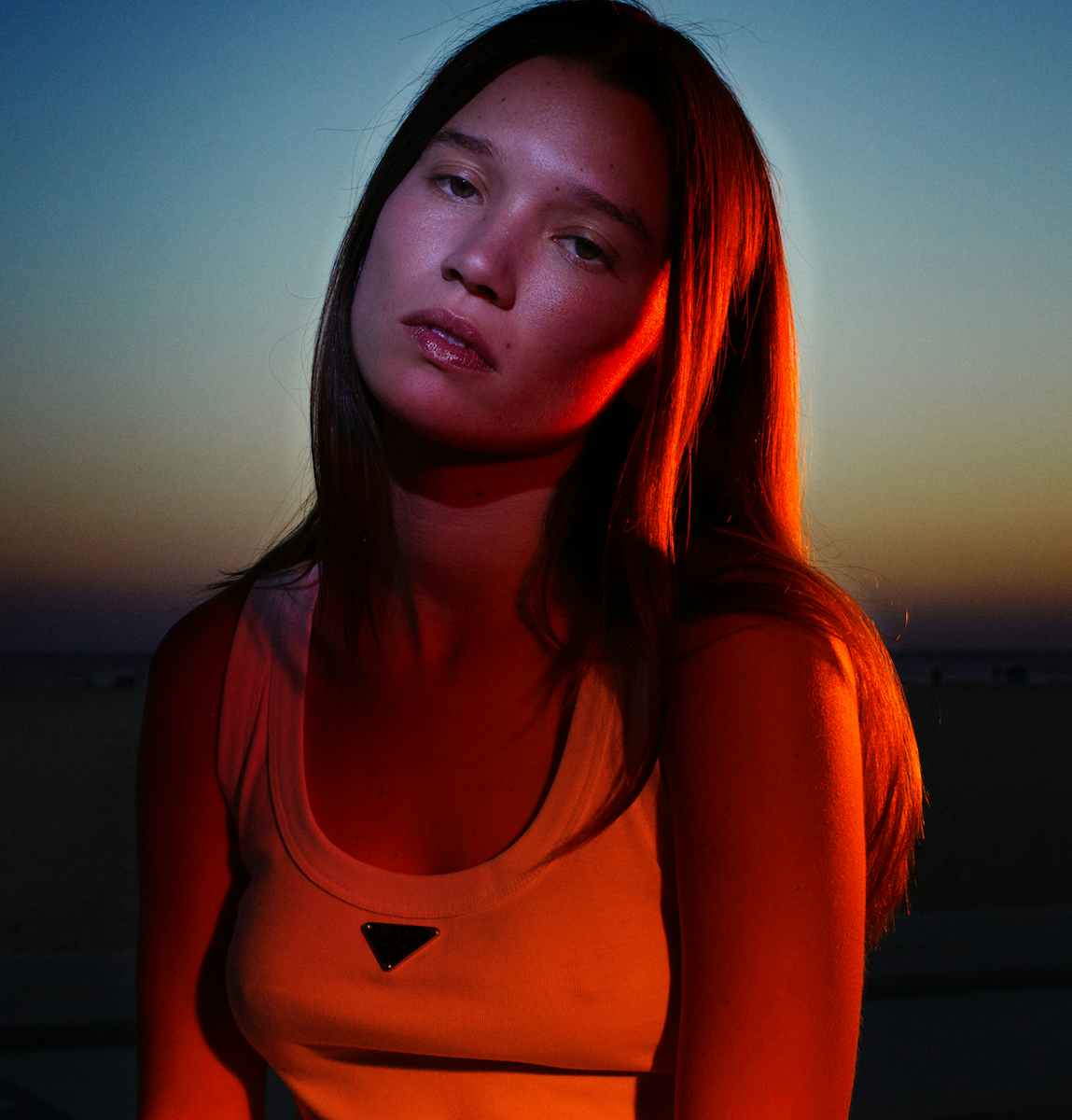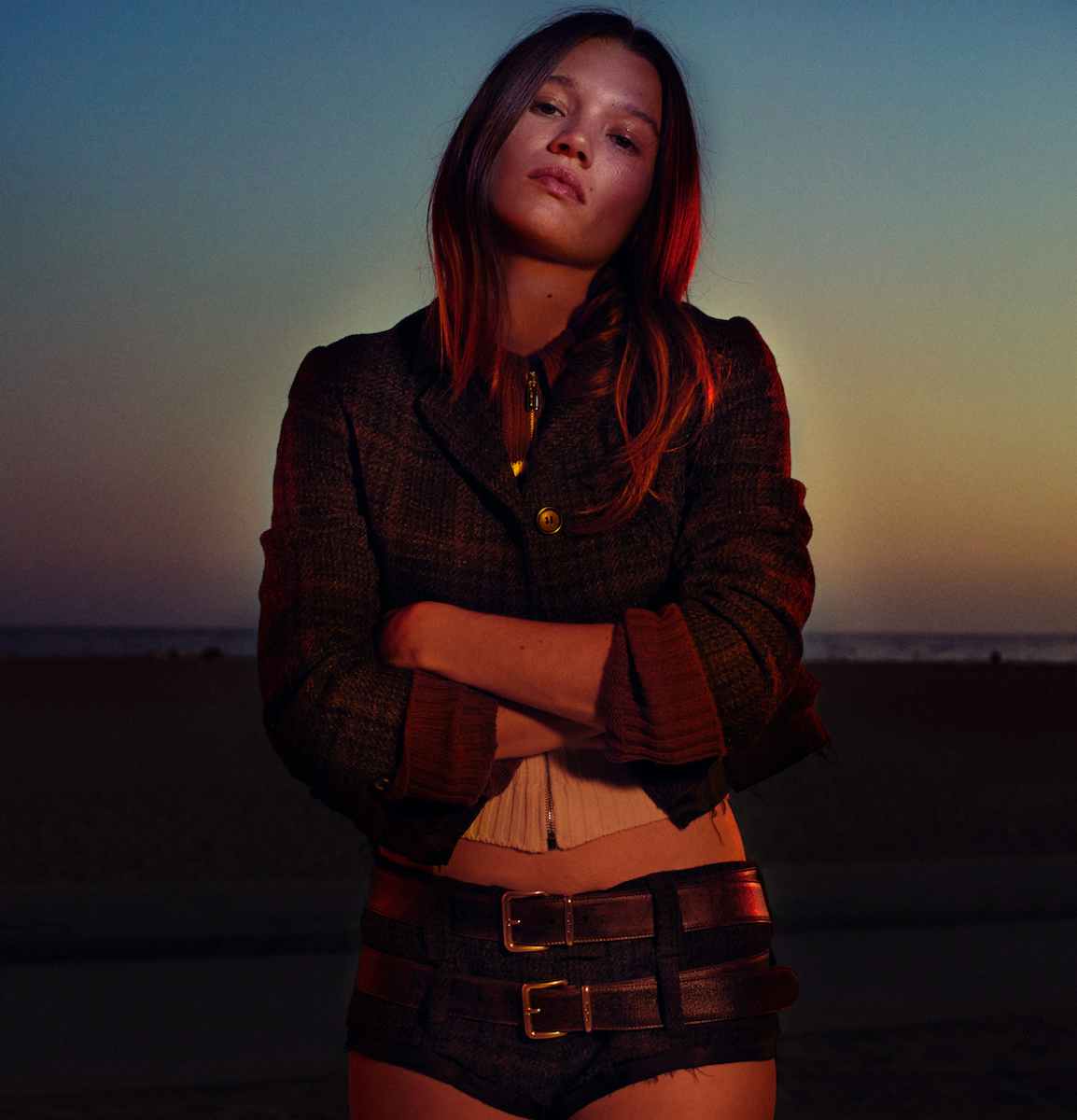 Spencer moved to LA at eight years old, attending hundreds of auditions over the years, but when she got the script for the addiction drama in 2020, it immediately stood out.
"Her experiences [are] so internal but no less valid than someone who has a bunch of external problems," says Spencer of why Jane is such a captivating character. ​"She's a prisoner of her own mind."

Spencer's instant connection to the story meant that her audition wasn't like any she'd done before – she had never wanted a role so much. Turns out, it wasn't like any other audition for director Sarah Elizabeth Mintz either. Good Girl Jane, her debut feature, is inspired by Mintz's teenage years, where she became entangled with an older guy and found herself deep within the grip of addiction. Finding the perfect Jane to tell her story was crucial.
The director never let that become a weight on Spencer's shoulders, though. ​"She always said: ​'You are Jane and this is your own.' She gave me a lot of freedom to create that world," says Spencer, who now regards Mintz as family. For her part, Spencer was powered by the desire to tell one of the under-reported aspects of substance abuse. ​"She isn't looking for trouble, she's looking for love. I thought that was a really beautiful story to tell because it's why some people [abuse] drugs."
Since her debut performance as Jane, Spencer has gone on to play Taylor in Amazon Prime's love triangle drama The Summer I Turned Pretty. She thinks Jane and that character, Taylor, would hate each other but she ​"love[s] both of them so much!"
Although her lips are sealed on her next moves, she does mention she's off to film a second season for The Summer I Turned Pretty. ​"Rain, rain, go away," is what other kids would tease her with when she was young. It's looking like the exact opposite will happen.
STYLING Gary David Moore HAIR Tiago Goya MAKE-UP Sara Tagaloa ON-SET PRODUCER Christo Arsenio PRODUCER Katherine Bampton PHOTOGRAPHER'S ASSISTANT Benjamin Callot STYLIST'S ASSISTANTS Florence Armstrong, Wendy Luong and Anna Kobayashi PRODUCTION ASSISTANT Brandon Nagata


More like this