Love, Ren Hang: a retrospective
A new exhibition at C/O Berlin celebrates the late Chinese imagemaker's output, and its poetic and provocative overtones.
In early 2017, at the age of 29, the Chinese photographer Ren Hang, who had long-suffered from depression, took his own life in his home city of Beijing. But in spite of his all-too-short career, the ​"unlikely rebel" (in the words of Dian Hanson, the editor of his eponymous Taschen monograph, published in 2017) made an indelible mark on his medium, as evidenced in Love, Ren Hang, a major new exhibition of his work opening at C/​O Berlin this weekend. ​"Ren Hang was, and continues to be, a huge inspiration to a new generation of young photographers all over the world," explains the museum's chief curator, Felix Hoffmann, ​"and with this show, we wanted to help preserve his legacy while celebrating his unique talent."
As poetic as it is provocative, Ren Hang's analogue imagery centres predominantly on the nude form: sometimes explicitly (erections abound), sometimes abstractly (he would often arrange his subjects in contorted poses that leave you puzzling over just which body part you're looking at, and who it belongs to) and sometimes as a display of uninhibited naturalism (think: a naked man dangling from a tree branch or an ethereal woman submerged in a pond full of lily pads, a flower blooming from her mouth).
From his earliest days of shooting (he took up photography as a hobby in 2007, while studying marketing in Beijing) Ren Hang's approach was a deeply personal one. The majority of his slender, dark-haired models were his friends – and in later years, his fans – and he relied on forging a close connection with his subjects to achieve the raw aesthetic, and spontaneously choreographed set-ups, he desired. ​"When you shoot naked photographs you need to build a trust first," he once said. ​"This is essential to my photography."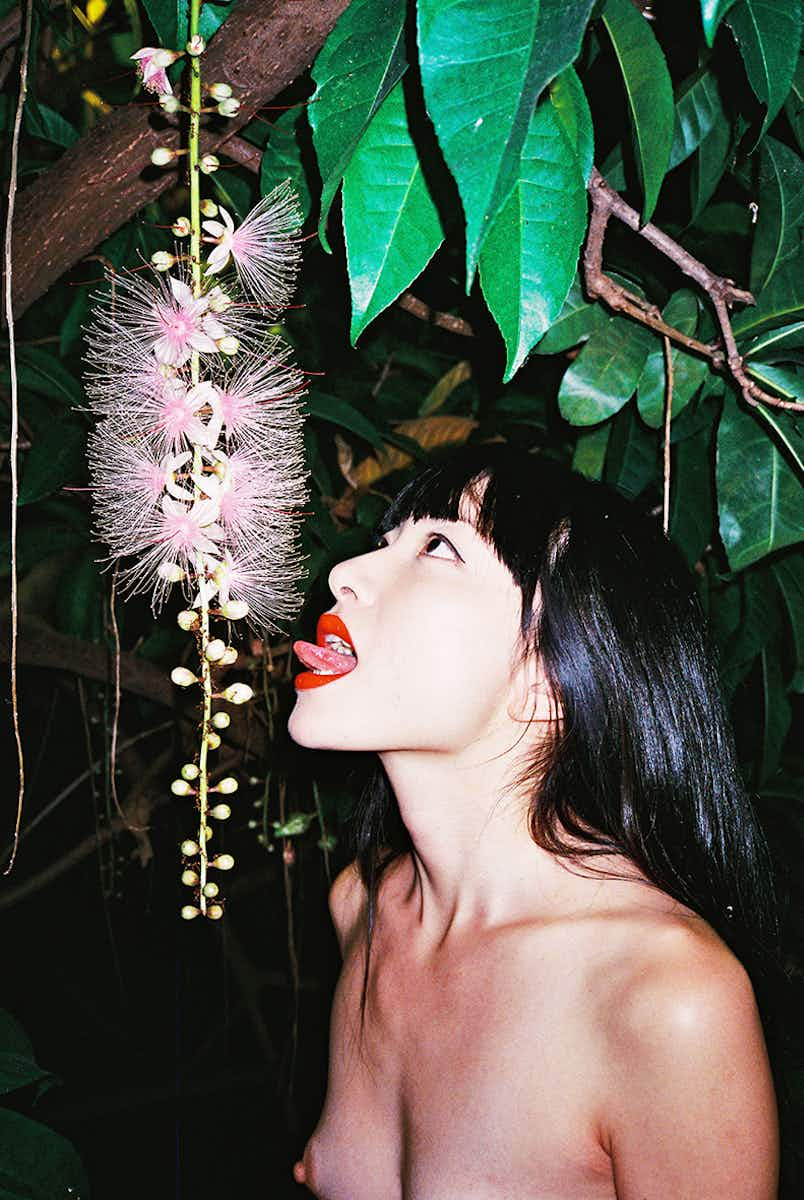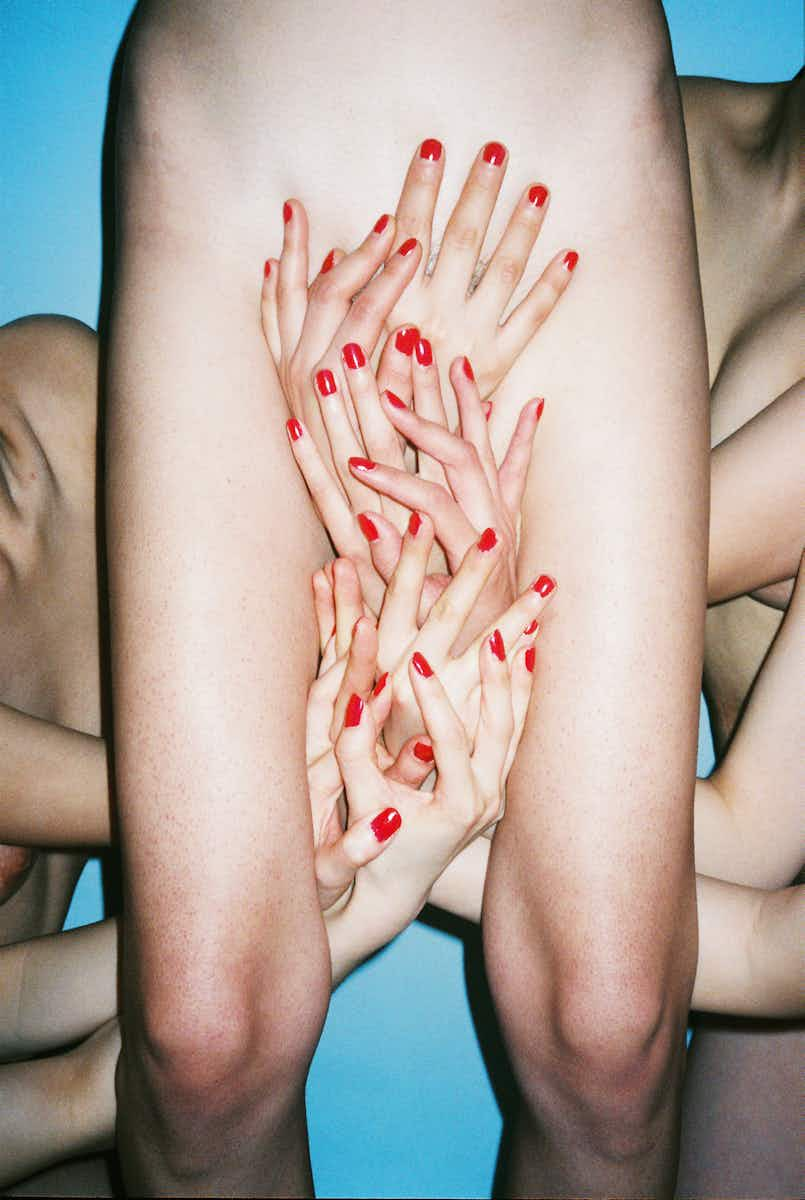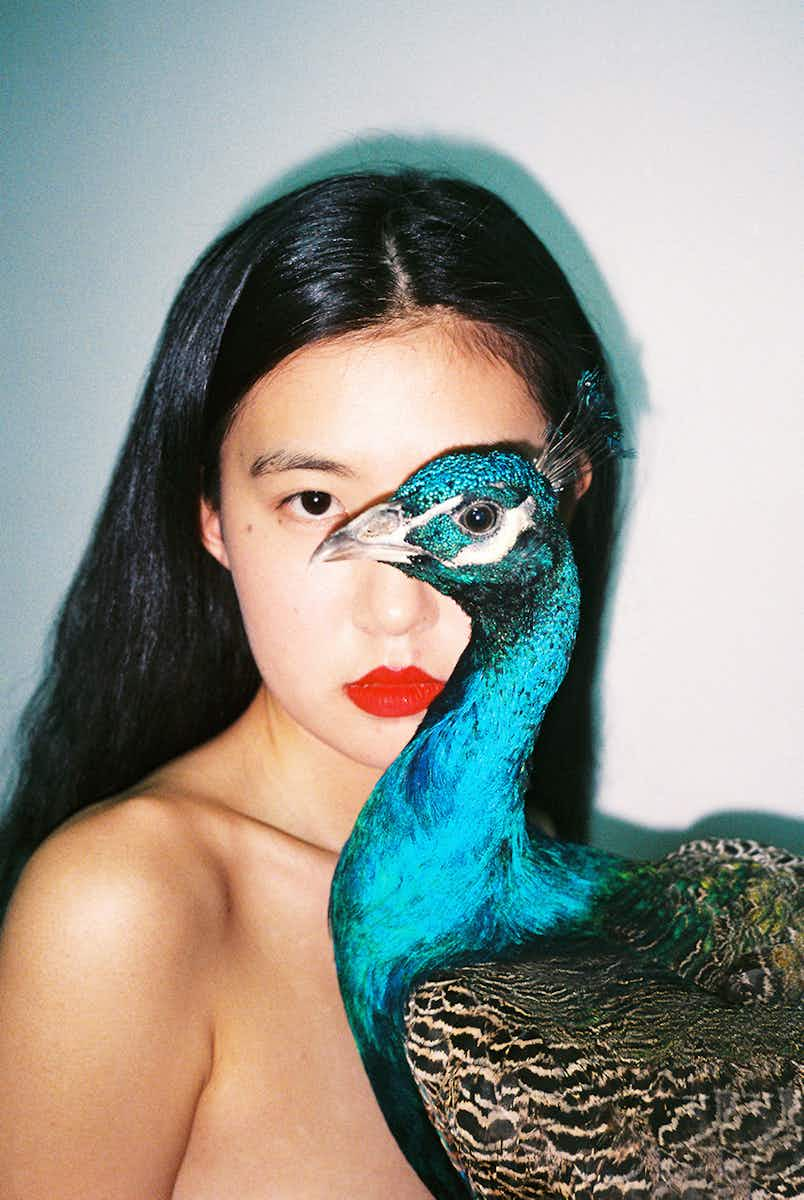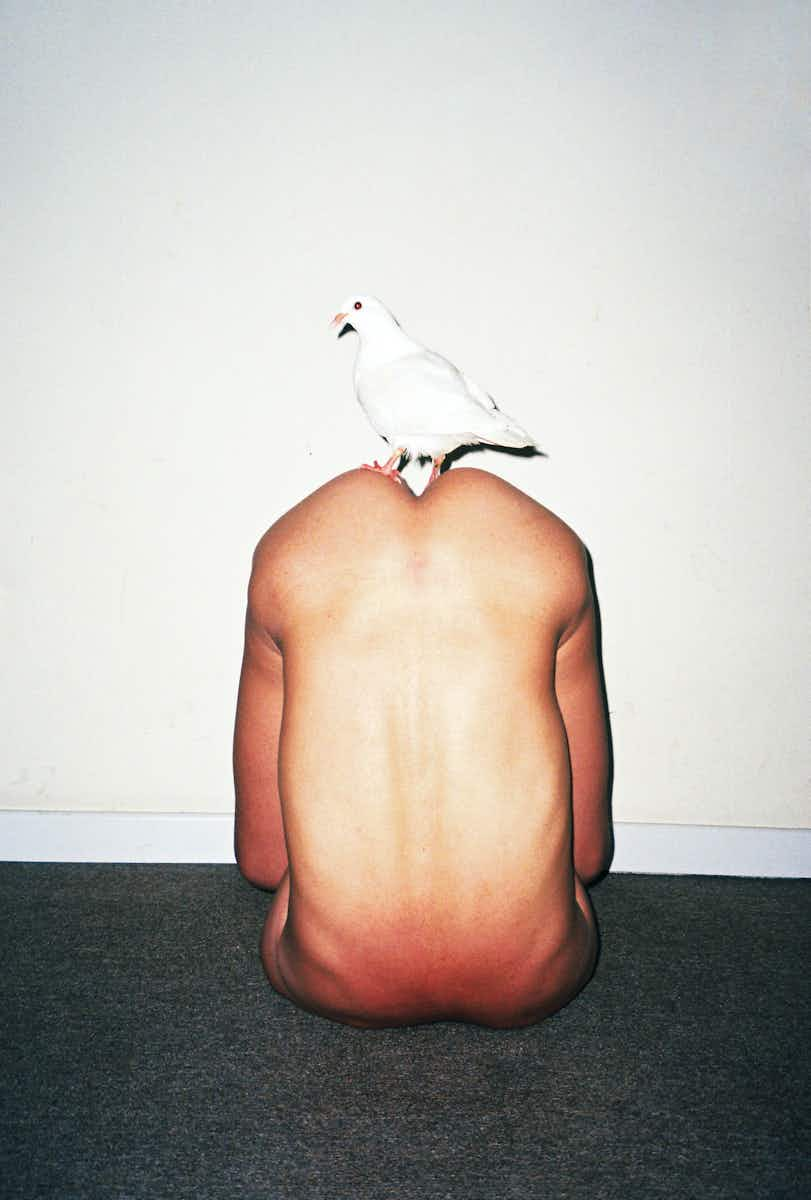 When Ren Hang's work was first displayed in China, almost ten years ago, it sparked immediate controversy and has continued to do so – both pornographic imagery and outdoor nudity are forbidden there. At the same time, thanks to his prolific online presence and singular, surreal style, which drew back the curtain on China's little-documented youth subculture, he began to garner a burgeoning fanbase in the West.
Interviewers would often ask Ren Hang if his work was intended as a critique of China's communist regime, but he always insisted that it wasn't: that he simply liked sex and nudity, and viewed both as being completely natural and thereby uncontroversial – even if his country's leaders thought otherwise. ​"I don't really view my work as taboo, because I don't think so much in cultural context, or political context," he told The New York Times. ​"I don't intentionally push boundaries, I just do what I do."
That said, because of the photographer's sheer determination to remain true to his own vision in the face of rigid censorship laws, and by virtue of the fact that his work – which frequently blurs gender boundaries and includes queer imagery – painted a vivid portrait of modern Chinese sexuality, it's impossible to deny its deep-rooted politicism. ​"He undoubtedly challenged the rules through his photography. It seems to me he wanted to package sexuality and the queer scene he lived in within the language of art – to show that it was part of a tradition, part of a genre – as well as being transparent about an aspect of society that is often ignored in China."
The inherent artfulness and beauty of Ren Hang's work is undeniable – even when flowers sprout from orifices or a plethora of red-taloned hands clasp at a crotch. His frequent inclusion of living creatures, like snakes or birds, evoke traditional depictions of biblical and mythical figures like Eve and the snake or Leida and the swan, while his carefully choreographed, fleetingly captured tableaux blur the line between photography and performance art. The C/​O Berlin show seeks to shed light on some of these different elements of Ren Hang's oeuvre by dividing the 160 artworks on display into thematic chapters, Hofmann explains, while exploring the specific and universal qualities of the work.
Ai Weiwei, one of China's most political artists, said in the wake of Ren Hang's death that his art ​"represented a new generation of young Chinese artists", noting that his images ​"interpreted sex in a Chinese way, which contained a sense of loss and sorrow [like] in Chinese literature or poetry". Hoffman affirms this idea, stating that ​"like Larry Clark in America and Noboyushi Araki in Japan, Ren Hang has looked at what it meant to liberate a society through pictures, and opened this up for discussion within his own country and beyond". But he also touches upon Ren Hang's pictures as ​"a rare ode to human beings, their bodies, sexuality, beauty, and vulnerability" (to quote the exhibition text), observing that there's something timeless about them that resonates ​"no matter your age or where you're from".

Love, Ren Hang is at C/​O Berlin from 7th December 2019 – 29th February, 2020.

More like this