Berliners love a good lake

Germany provides quite the setting for those in favour of al fresco nudity. Photographer Spyros Rennt captures the bustling queer scene at Berlin's favourite outdoor hang-out spot.
There's a word for it: limnophilia. Love of lakes. And if you've been to the German capital in the summer heat, you'll know that Berliners love a good lake – whether it be for a quaint family picnic, skinny dipping with friends or winding down post-Berghain. ​"Berlin is so beautiful in the summer," says queer photographer Spyros Rennt, as we stroll alongside the leafy lake of Krumme Lanke on the edge of Grunewald forest, south-west of the city. ​"The lakes are like the cherry on top!"
Disillusioned by a gruelling career in computer engineering and the dire political landscape of his native Greece, Rennt moved to Berlin in 2011 to seek creative freedom and, well, whatever else was on the menu. Since then, he has gained near cult status by documenting queer life in the German capital through his personal experiences, from the wildest sex parties to mundane outdoor sceneries, with unlikely lyricism. He's probably best-known for his unapologetic dick pics, but it was the photographer's fewer, quieter lake shots populated by wild swimmers that struck me the most when I first flicked through his self-published book Another Excess. I wanted to know more.
"I photograph masculinity as I view it, in the public space," says Rennt of his en plein air shots. ​"Sexuality and sensuality are intertwined." Indeed, the homoerotic trope of the bathers runs deep in art history. At the turn of the 19th century, English impressionist painter Henry Scott Tuke had almost entirely dedicated his oeuvre to the depiction of pearl-skinned nude boys swimming and splashing in the great outdoors, much to the joy of his gay friends, including Oscar Wilde. In photography, Keith Vaughan produced black and white prints of male bathers as early as the 1930s, so it comes as no surprise that the genre has since resurfaced in contemporary works, including those of Wolfgang Tillmans, Ren Hang and Manuel Moncayo.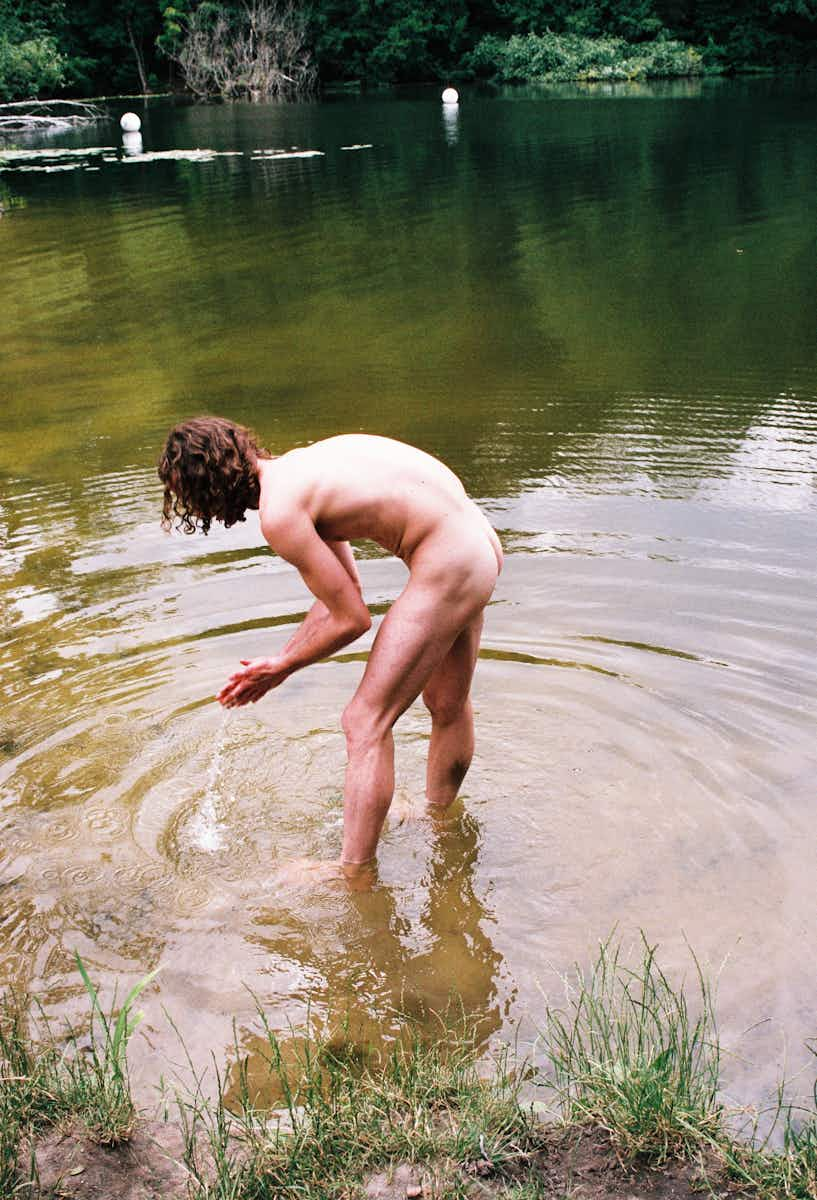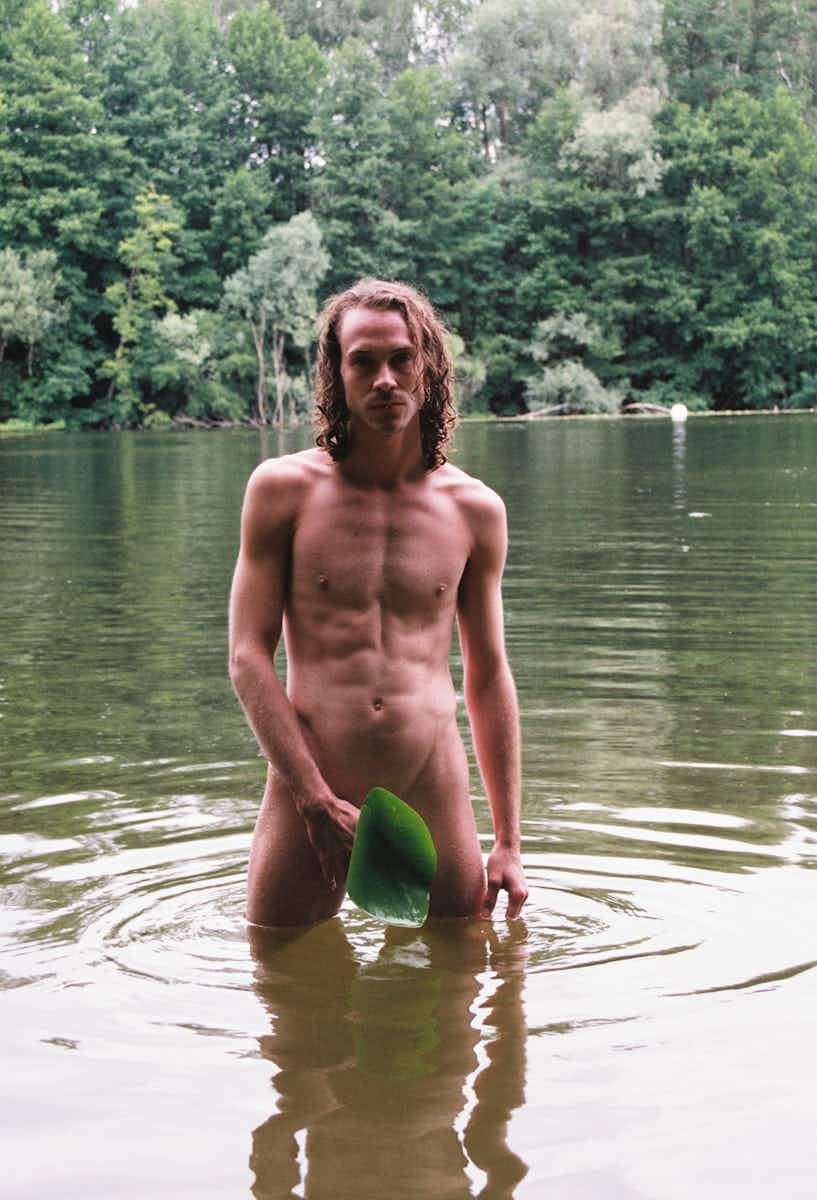 Thanks to a long tradition of naturism, Germany provides quite the setting for those in favour of al fresco nudity. ​"I do nudism in the summer," says Rennt, who divides his time between Berlin and Athens. ​"It's sexy and it's cute, it's liberating and democratic," he says with conviction. Rising in the early 20th century, the national Freikörperkultur movement (aka ​'FKK') has continued to promote an emancipated approach towards non-sexual nakedness, particularly prominent in Berlin. To this day, it has shaped many of Germany's liberal laws on public nudity, widely practised across the capital's lakes and parks. ​"Being naked with your friends, it's like, queer joy," says Rennt.
No wonder the city's aquatic jewels (a network of 80 in total) and their idyllic surroundings attract gays en masse all summer. ​"They're like community spots for queers," says Rennt, joking that Teufelsee in the borough of Charlottenburg-Wilmersdorf (popular for cruising and after-parties) is often dubbed ​'Berghain by the lake'. ​"You never know what you're going to find. It's like a declaration of freedom, through following your desires; something queer people always try to achieve."
As we keep walking through the irregular trail bordering the lake, two teenage boys are enjoying a patch of shade under the trees, knee-deep in water. Rennt stops and asks if he can photograph them. ​"It's for a magazine," he says. The boys look at each other for a moment, laughing nervously, before they agree. One of them dons a pair of black boxer briefs, soaked with water. The boy insists that he should put on his shorts, else he will look silly. They pose stiffly and Rennt proceeds to shoot them with his Olympus Mju-II.

Despite Freikörperkultur's progressive values, Rennt explains that people are often self-conscious in front of the camera and that he finds subjects to be more approachable in a city like New York.

We end our walk at Krumme Lanke's nudist beach, a popular spot for Berlin's soixante-huitards and hipsters alike – most in the nude, but not all. ​"You run into people here," says Rennt, as we sit on a large tie-dye cotton blanket and soak in the late-afternoon sunshine. To our left sits a young gay couple from Belarus, who he knows ​"from around". Behind us, sits dancer MJ Harper, who Rennt has photographed in the past. ​"I'm more interested when people are in vulnerable states," he says of the trusting relationship he builds with his subjects – often friends and loved ones, not dissimilar to Nan Goldin's style. ​"You can't feel liberated with someone you don't know – and that doesn't make for a very good picture," he says. When I ask him what does make a good picture, he pauses for a moment. ​"I believe in finding beauty in the most common places," he says.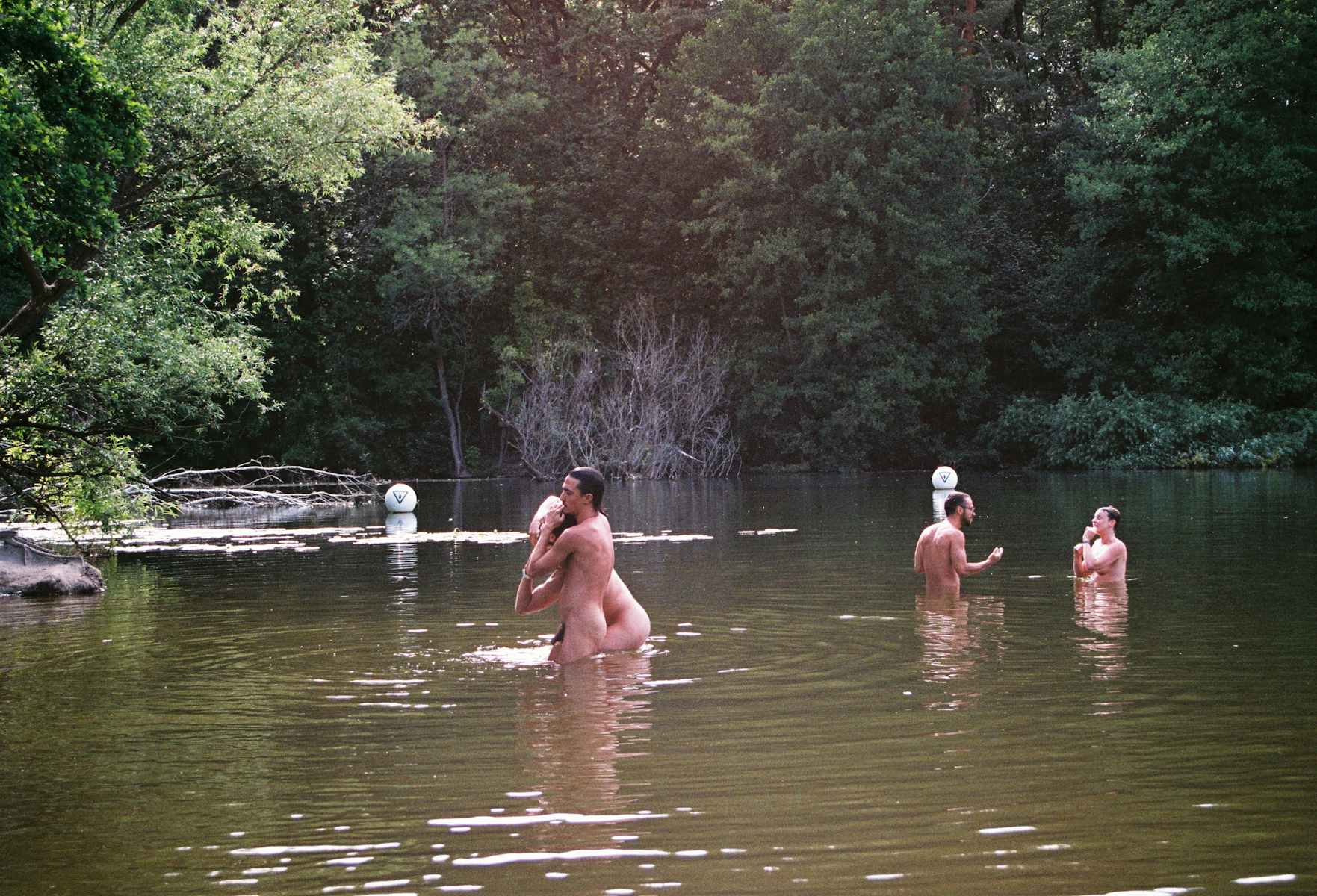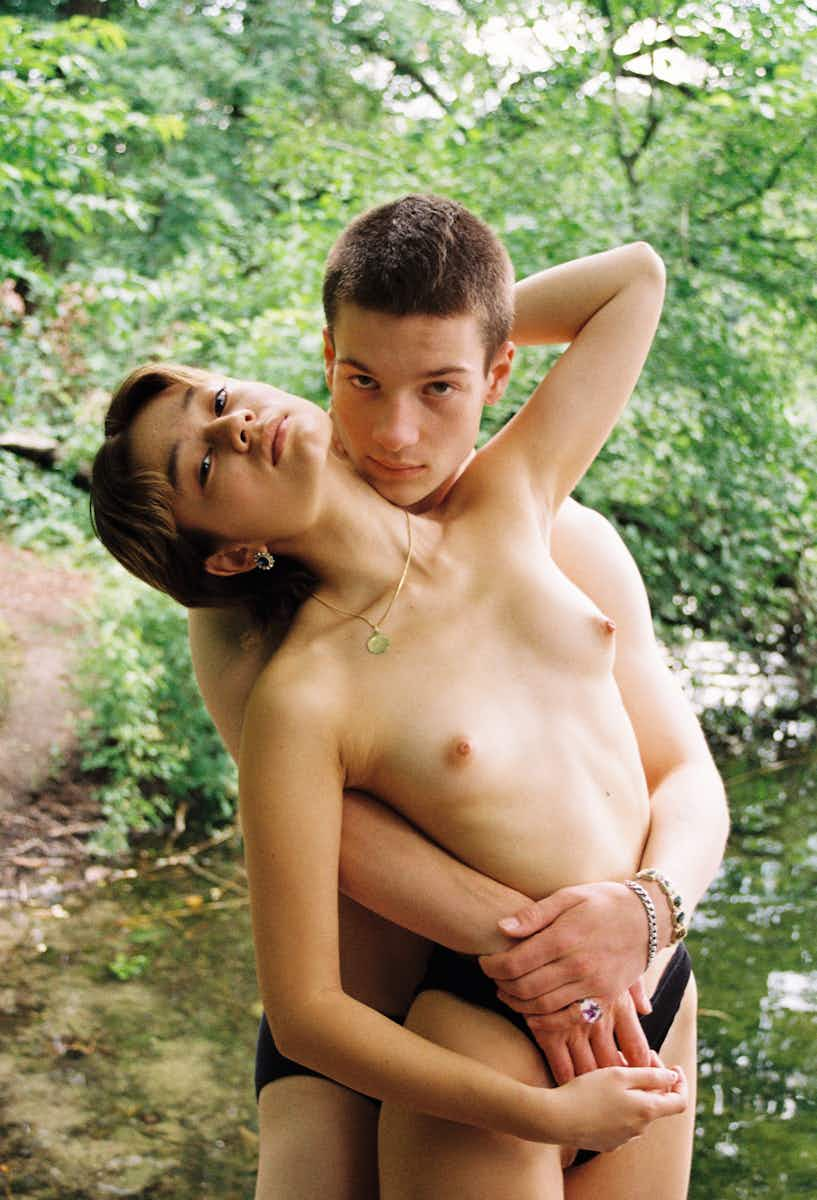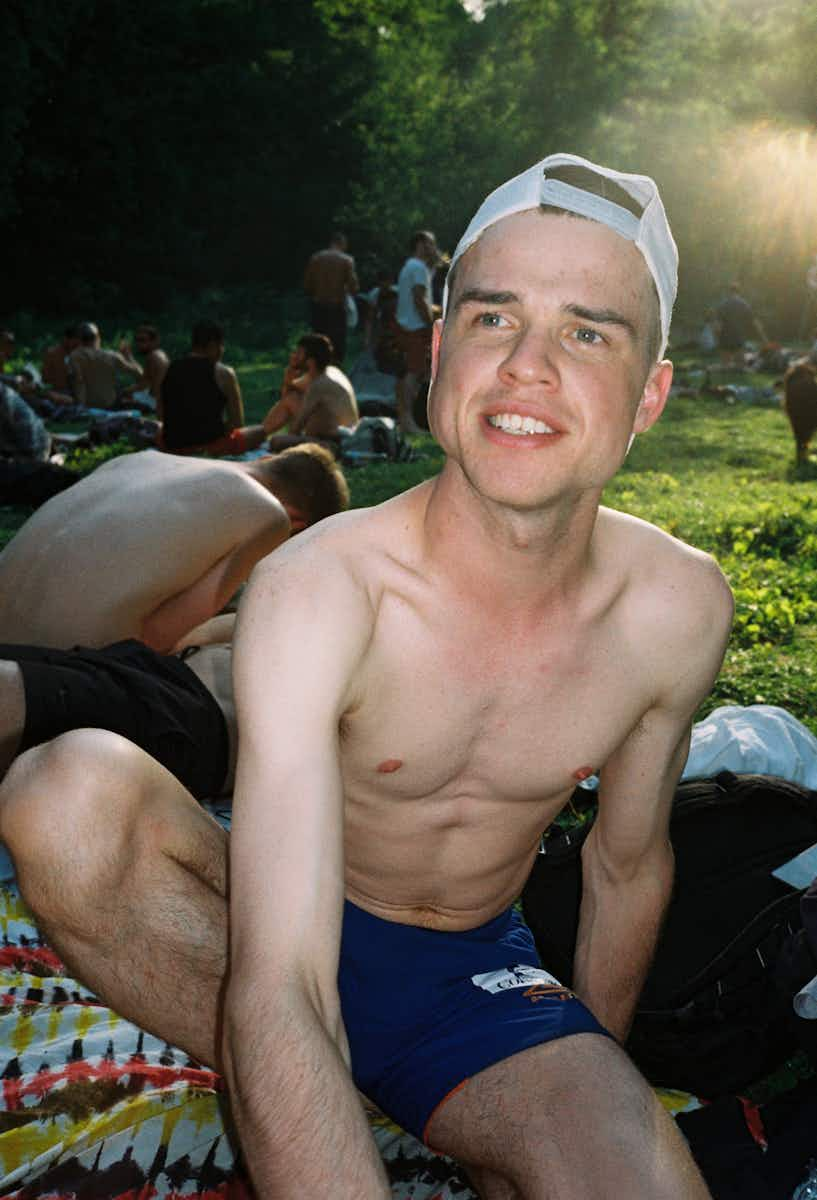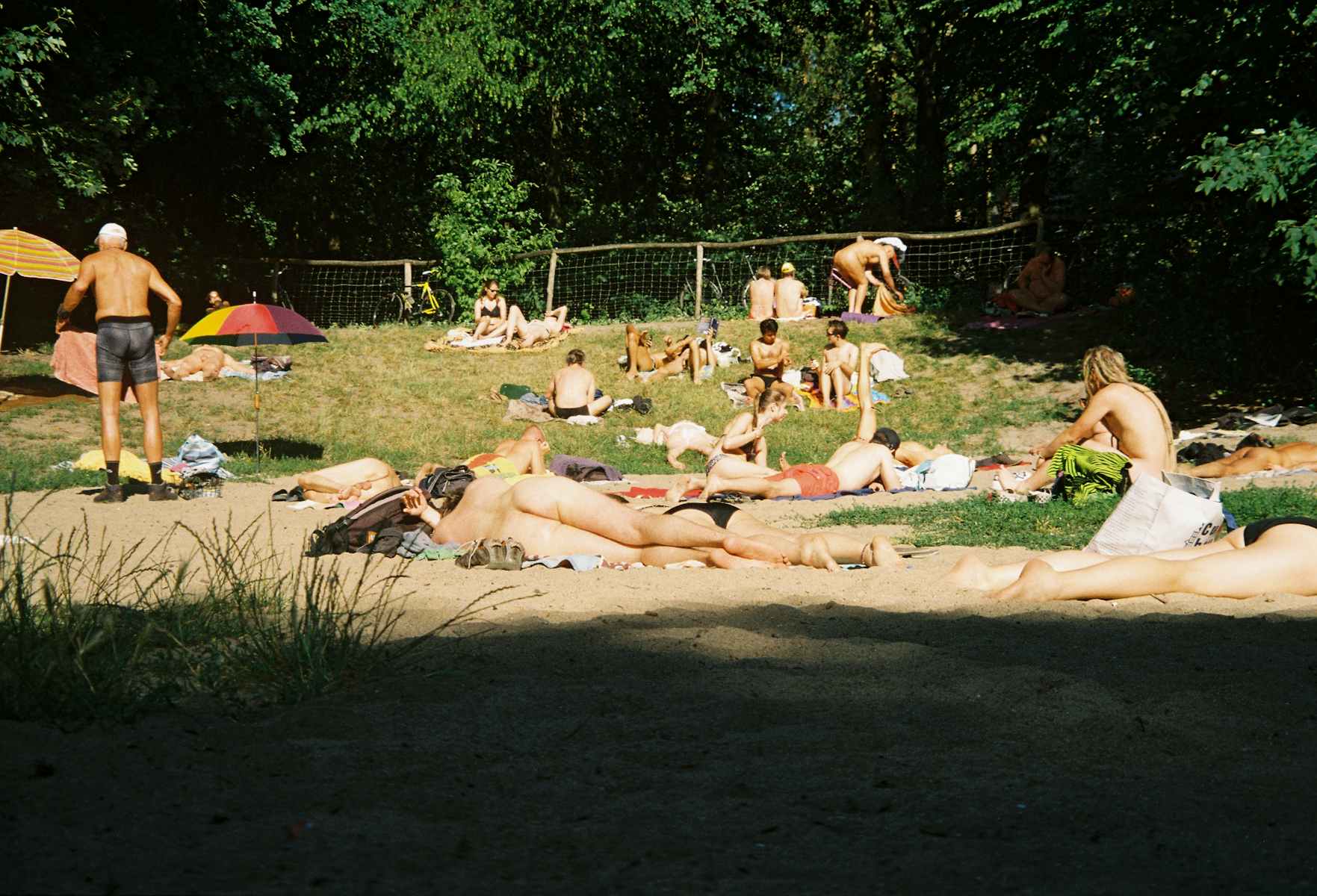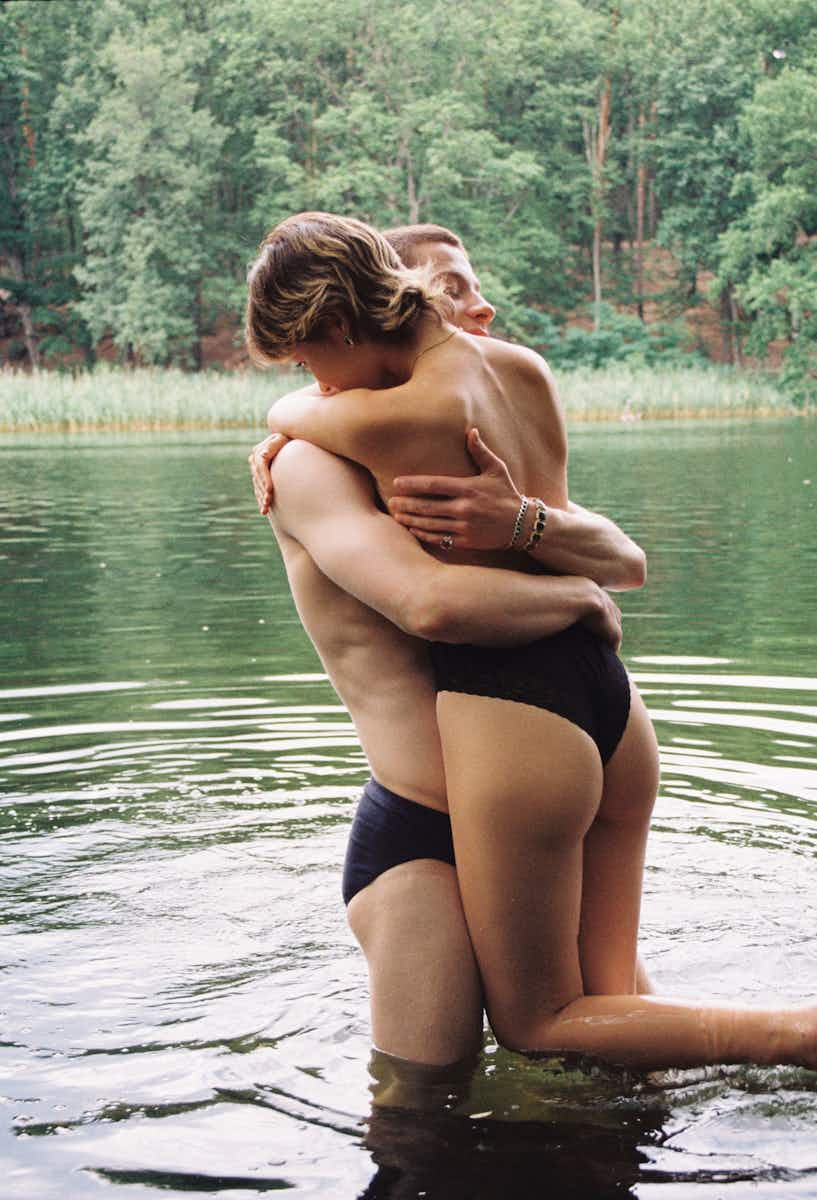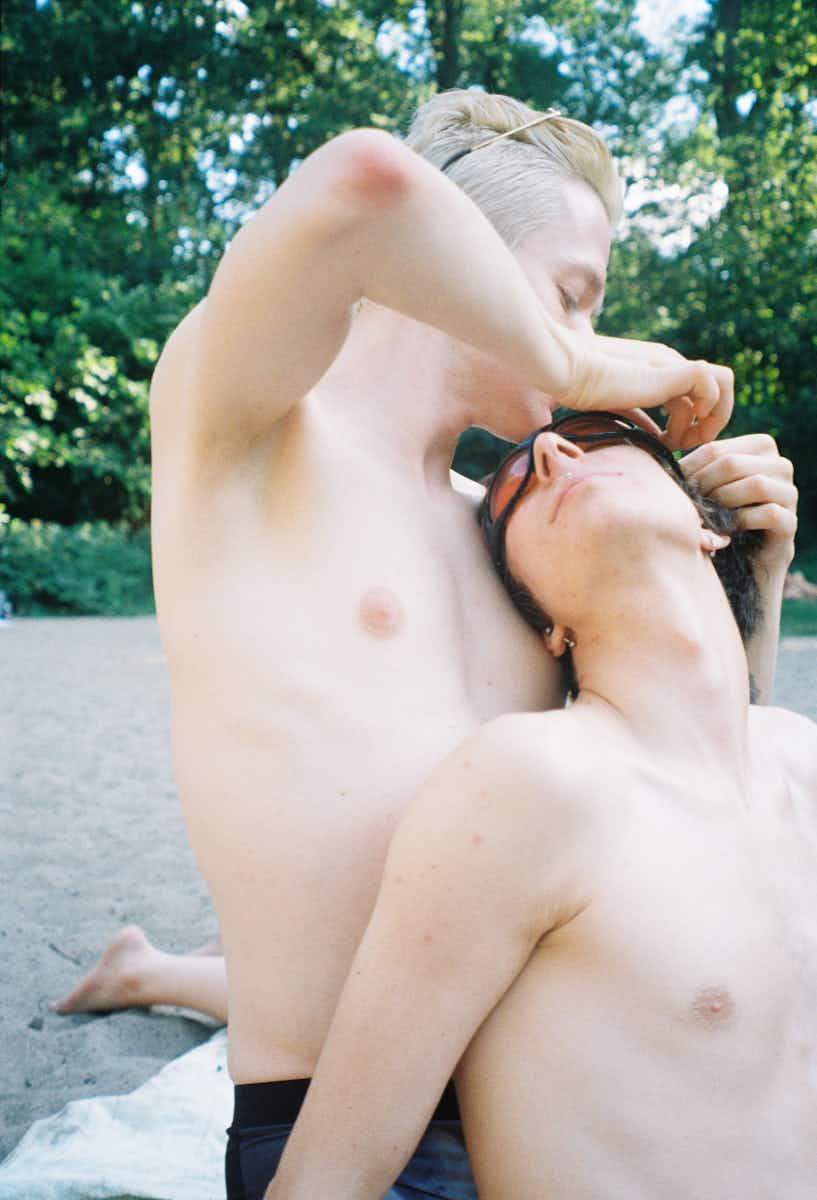 More like this