Stealth wealth and ludicrously capacious bags: Succession's costume designer speaks

"We didn't design these clothes to be for a fashion photo." As the HBO drama nears its endgame, Michelle Matland explains how she made every look a memeable moment.
Like the true intentions of the 0.01 per centers she dresses on Succession, Michelle Matland is a mystery. Having no social media whatsoever despite being the costume designer on the internet's most talked about TV show only makes her more intriguing.

But being blissfully unaware of the countless memes, hot takes and Instagram pages meticulously dedicated to her craft means Matland has become the most influential non-influencer. So it falls to us to tell her the news: her work on all four seasons of Succession has driven the world into a quiet luxury, power blazer and cashmere baseball cap-fuelled frenzy.

See Kendall Roy grieving in a $1,295 Tom Ford sweater on his eye-wateringly-expensive New York balcony. Laugh knowingly at a ​"ludicrously capacious" Burberry bag. Wonder if you could carry off a chunky-knit Fjällräven sweater as well as Alexander Skarsgård's Lukas Matsson. Matland has given us all these and myriad other moments of delicious fashion porn.

Yet this film industry veteran – Matland started out as an assistant costume designer in the mid-'90s – carries a $100 Goyard bag from New York bargain shopping mecca Canal Street and considers Gucci ​"hilarious". So how did she end up with such a pivotal role crafting the meticulous world of Succession? What does she make of everyone-and-their-mother's obsession with the uber-rich aesthetic of the Roys and co? And how has she found the reaction to the show's final season?

"It's been quite amazing, actually," she says of the latter, zooming in from New York, where she's now working on what she describes as an ​"antithetical" piece to Succession. Because, in the manner of creator Jesse Armstrong's ​"Shakespearean" decision to close the curtain, it's already time to move onto the next project.

Hi Michelle. So, Logan's dead, his children are manoeuvring to take control of the company and, with four episodes to go, the end really is nigh…

I've been really thrilled that people have been so understanding that Jesse had to bring his baby to its end. It's very hard to know when something has told its story, and it's remarkable that Jesse recognised that his story had been told, and that he needed to find a way to let it have its life's end. The audience is particularly involved in this storytelling, and it's a wonderful thing. It's [like] knowing when your novel is over.

You've been with the show from the very beginning. What made you sign on?

I didn't know anything about it. I did not do the pilot, and I hadn't seen it, so I didn't know any of the details or the nuances of it. My very dear friend, the producer Jonathan Filley, brought me in, so I was lucky to come in with someone that I knew. I certainly knew that the cast, Jesse and the directors were of the highest ilk. So to be part of that crew was going to be a dream. For me, it was absolutely without a doubt A++ honest.

"Stealth wealth", ​"quiet luxury" and ​"old money" have all become major buzz-phrases thanks to the show. How does it feel to see your work having such an impact on fashion and culture?

It's funny [with] stealth wealth, which I didn't know anything about: I don't know if it created the show or the show created it. It seems very symbiotic, obviously, as most fashion trends are.

It's interesting that the show has had resonance because it's a time when people are looking for something to be able to communicate with. When [we're in] sort of a logo-less society, it's made it easier for people who are not in that echelon to be able to emulate it, because it doesn't have to have the logo. You can find your own way to do stealth wealth.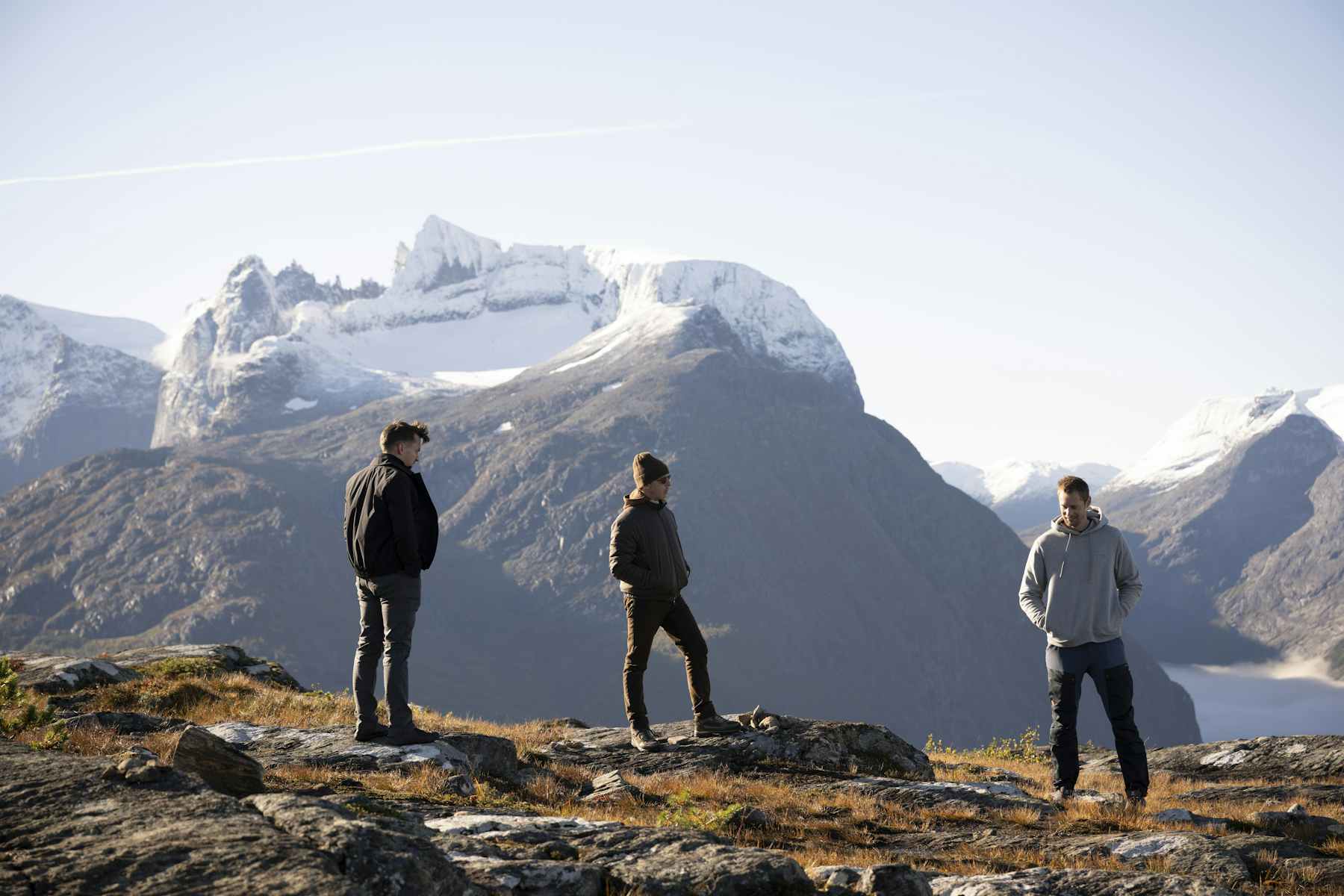 The now infamous ​"ludicrously capacious" bag from episode one: how did you land upon that Burberry tote for Cousin Greg's date to carry? And were there any other bags in the running?

Oh, there were a million bags in the running! You only need to go to any Bloomingdales or Nordstrom outlet and everything is a logo, or logo-type situation. People love a logo! I get it, and it's very funny that this woman comes into this non-logo entity and she doesn't know that what she's carrying is going to embarrass the company. But she did it because it made her feel good. Logos do that, because they say something about a pocketbook, or a handbag, or your glasses, or a baseball cap, or a polo shirt.

There's such a sense of humour about the show, and finding that little detail – which Jesse is genius at – is just a gift.

How did Logan's death inform the Roy children's costumes, going forwards? In episode five, we saw Roman wearing a Ralph Lauren cardigan which seemed to be a clear homage to his father.

I think there is sort of a mild homage to their father. [But it was] so unexpected – I mean, I don't think the actors saw it coming, let alone the characters. So we wanted to make it as organic as possible, to show that there's a lineage. And there's the memory factor: as we all do, anytime you lose someone, you go to that thing that reminds you of them. It's very tactile.

And speaking of episode five: what an episode for the outfits! What was your approach for everyone's Norway-ready wardrobes?

We have to remember that they didn't necessarily know how to prep for this trip because it came suddenly. They probably had to call assistants and say ​"grab me something". So it's not necessarily in their realm of exactness. For example, Shiv's [Mackage] coat: she probably wouldn't have picked that for herself if she'd had time. So here's this mildly silly coat for her where she's like: ​"OK, well, this is what I'm wearing." They all just kind of resigned themselves to this [impromptu] closet. Except for Kendall, of course, because he is always prepared for anything.

From the hooded Fjällräven jacket in Norway to, in episode six, walking across the airport tarmac barefoot, you've truly nailed Mattson's tech bro aesthetic…

Oh, he's a bro all right!

Where did you find the inspiration for his character?

These guys are everywhere. They're known for being ignorant of what the business code is [because] they are very much anti that. So everything that they do is to represent an almost aggressive act, to be anti-corporate. So it was very, very cultivated. ​"We are going to look exactly unlike you. You will not recognise me. You will not see me coming."

Talk about stealth! They are coming after you, but from underneath, so you do not know. You don't recognise the damage that they can do because they look like your kid brother on his way to camp.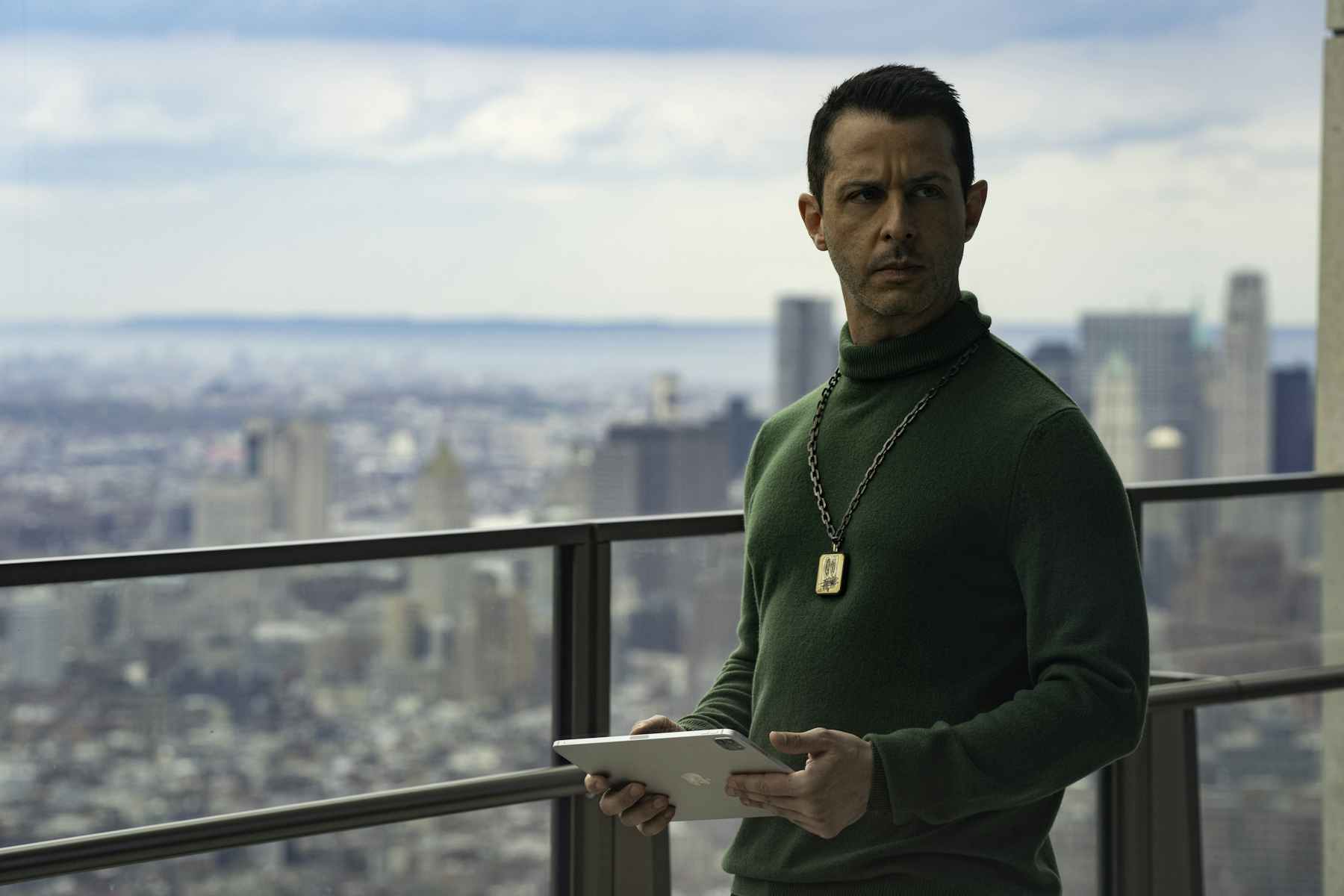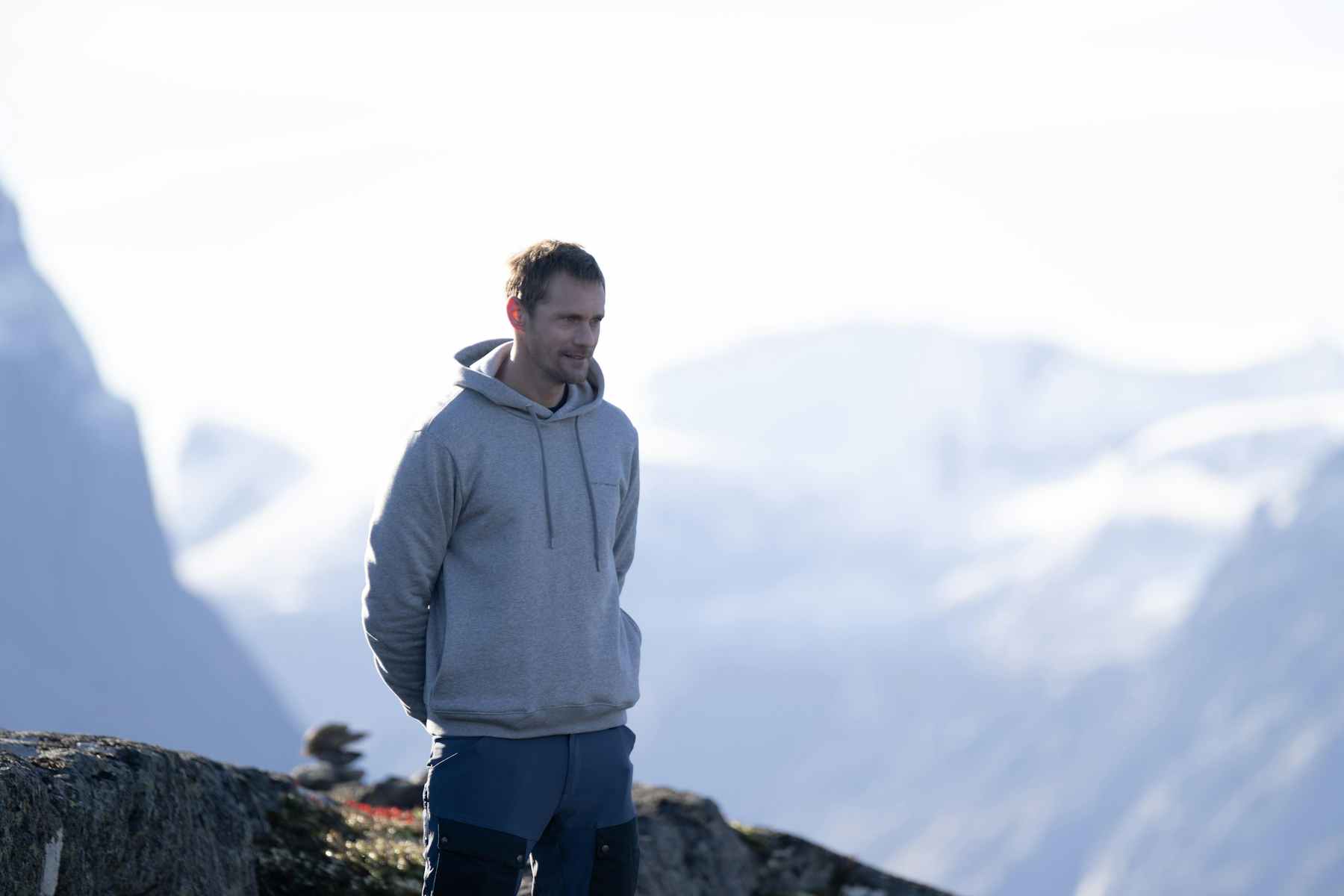 In juxtaposition to that, Kendall's ​"co-pilot" aviator jacket, complete with CEO patch, from episode six: was that written into the script?

No. None of Kendall's clothes were ever written into the script. Kendall – well Jeremy [Strong] – cultivates his own wardrobe with a lot of detail. He and I are very collaborative in trying to come up with things that are unexpected. As an actor, he's very, very involved in all the details and nuances of his costumes: his hair, his makeup, his accessories, jewellery, as we know [from season three's Rashid Johnson $15,000 chain], his sneakers, right down to his underwear. He's one of those actors where all of the details are what help him to get to set and transform.

Can you reveal any upcoming fashion moments in the rest of the season, in particular Logan's funeral?

Oh well, Logan's funeral is going to be quite an event. I'm very proud of the detailing and work that my team, and all of the teams, cast and crew, put together to make this so rich, so authentic, so true. And so incredibly beautiful. It's really going to be eye-candy.

There are several Instagram accounts dedicated to the fashion on Succession, sourcing items impossibly fast following an episode. If you're aware of these, how accurate are they? And does that fannish following make you feel a certain amount of pressure when putting the costumes together?

I have to be really honest with you, I have no Instagram, I've never Ticky Tocked or whatever it is, I have no Facebook. I don't do anything but text. I'm really techno-nothing. Sometimes my husband will call me and say, ​"Oh, there was an article…" or a friend will call and say, ​"Oh, there was something…" They'll send me a link and I can't even open it. I'm like: ​"OK, right, but was it good or bad news?" I have to basically leave it as somebody else's impression. So, no, I don't know anything about anything. I'm sorry.

Don't be sorry! It's kind of incredible.

Honestly, sometimes I ask my son and he just shakes his head and walks away.


Alongside yourself, Heidi Bivens on Euphoria and Alex Bovaird on The White Lotus, it seems like costume designers are starting to get the recognition they deserve. Do you feel like things are starting to shift?

Yes, I do, actually. Wildly. There are classic legendary costume designers like [eight-time Oscar-winner] Edith Head, and [91-year-old double Oscar-winner] Ann Roth… And whilst they were recognised for their gift, so many of the more minor pieces went unnoticed. Now, because television after Covid became such an important role in people's lives, and people were watching all of these Netflix and HBO shows because they couldn't get out, costumes became part of the daily life of people at home. It wasn't part of the movie theatre only.

People are recognising that costumes play a part in the storytelling, and that didn't necessarily exist in your house previously.

And now what's next for you?

All of my great team has come together and we're working on a project which is antithetical to Succession. It's a horror, psychological thriller-type piece, nothing like anything I've ever done before.

Do you have an all time favourite Succession fashion moment?

Every moment on that show – and it's going to sound so ridiculous – was such a gift that I have no favourite costumes. I have no favourite actor. I have no favourite moment. And they're not fashion moments, they're costume moments. We didn't design these clothes to be for a fashion photo. They were character-driven and story-driven. And these are real people to me, and to the actors. And to the audience, I hope.


More like this