(No) plot twist: the best movies where nothing happens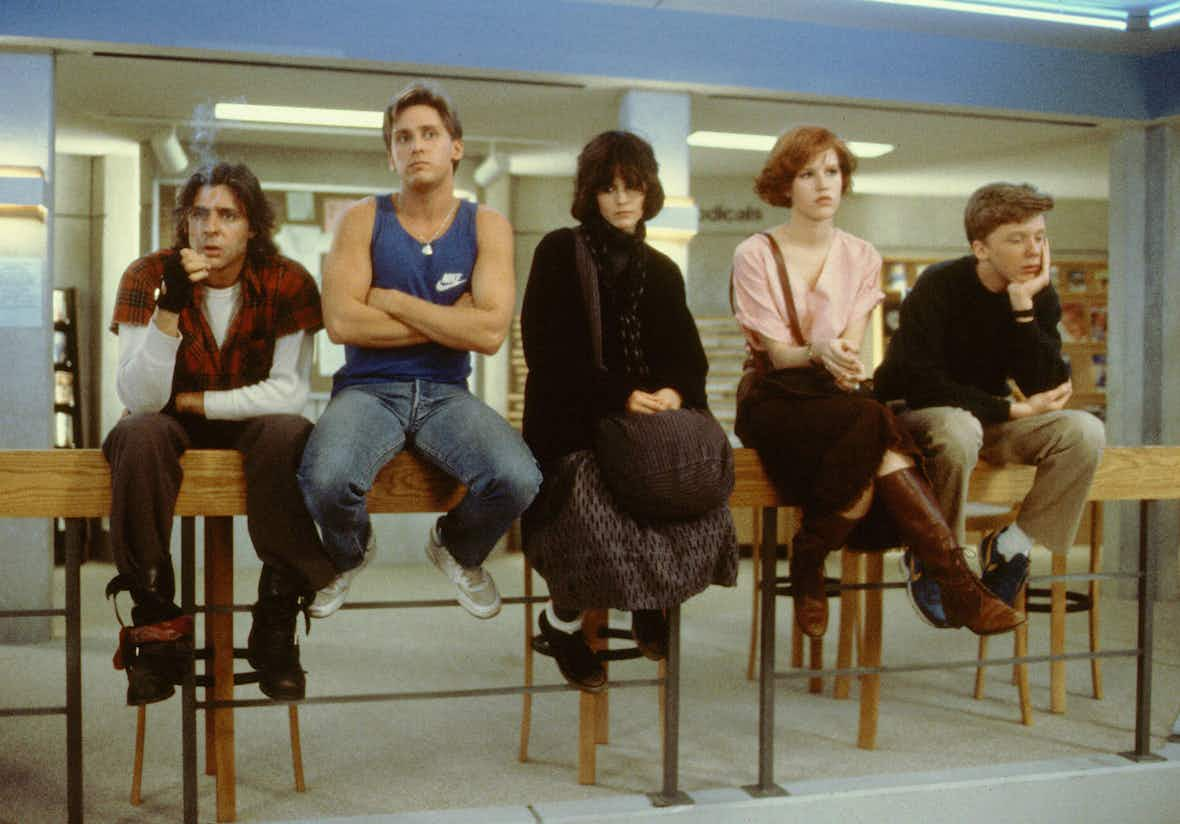 Some of the best films ever made are the ones where there's not a lot of action. Sound boring? Think again.

Look, this is a safe space: you can admit you didn't understand Christopher Nolan's Interstellar until a couple of YouTube explainers down the line. Part of the film's complexity stems from the fact that it's so unlike anything we see going on in our daily lives – who do you know that's attempted to save mankind by jetting off into space?
Sometimes, yes, we're down for some good old escapism, a way to lose ourselves in the fantastical nature of it all. But most of the time, we want to engage with cinema that reminds us of our own humanity. Life imitates art, right?
You might not find yourself unplugged from the Matrix, but you will go through heartbreak, loss, grief and all those other painful things that life throws your way. And when you want to watch how these feelings are reflected on the silver screen, this list is here to help. Read on to see how directors have reimagined the ordinary and the mundane, reflecting real-life struggles in their films that feel like a slice of life as we know it.

Against the backdrop of lively and crowded Hong Kong, Fallen Angels tells the stories of four people, all driven by their loneliness. With a loose narrative structure and limited dialogue, Chinese filmmaker Wong Kar-wai explores desperate yearning for love through the film's atmosphere. What isn't said via words is felt through seamless shifts from chaos and action to long sequences of heart-wrenching songs that communicate the characters' feelings better than they ever could.
The film begins with disillusioned hitman Wong Chi-Ming (Leon Lai) attempting to overcome his attraction toward his alluring yet mysterious boss (Michelle Reis). ​"Partners should never get involved with each other," he tells himself. One last job, he says, and he'll leave his life as an assassin behind him. Or so he thinks. His fate lies in the hands of his boss, who spends her free time sneaking into his apartment and giving it a sweep before masturbating on his bed.
The bond between the two killers, teetering on the edge of love and death, is followed by the companionship between mute ex-convict He Qiwu (Takeshi Kaneshiro) and Charlie (Charlie Yeung). Unable to communicate, Qiwu drifts along as Charlie talks at him, obsessing over her ex-boyfriend, whom she has recently been dumped by.
With a killer soundtrack, a grunge-green filter over the shots and breathtaking fashion, Kar-Wai's Fallen Angels is a must-watch for anyone that enjoys a healthy dose of heartbreak.

The Breakfast Club (1985)
The Breakfast Club starts as five high schoolers enter school on Saturday for a nine-hour-long detention. Being at school on a weekend is rubbish enough, but their day gets worse when it becomes apparent that their power-hungry headteacher is hell-bent on making their day as miserable as possible.
As is the case with most coming-of-age films featuring school students, The Breakfast Club paints them each as different archetypes of teenagers. We have rebel John (Judd Nelson), it-girl Claire (Molly Ringwald), social outcast Allison (Ally Sheedy), nerd Brian (Anthony Michael Hall) and, of course, a jock, Andrew (Emilio Estevez).
The group, who seemingly have nothing in common, are instructed to spend their entire day on an essay explaining who they think they are. As viewers, we may fall into the trap of believing they're nothing more than the negative stereotypes associated with them. The students fall into the same trap, too, judging each other in the same way they resent being done to themselves.
As the day comes to a close, they realise they are much more than the labels they have been subjected to. You might think watching hours of detention would be boring as hell, but The Breakfast Club is an ​'80s classic for a reason.
Adapted from Haruki Murakami's short story Men Without Women, Drive My Car is a film about grief, forgiveness, communication and art as a means to deal with trauma by director Ryusuke Hamaguchi. As all of these things get tangled up and take over widowed actor Yusuke Kafuku's life (played by Hidetoshi Nishijima), the film deals with each theme so delicately that you won't feel overwhelmed by the melancholy of it all.
We follow Kafuku as he receives an offer to direct a play two years after his wife's passing. It's there that he meets Misaki Watari (Tōko Miura), a young woman who's assigned as his chauffeur. Although initially reluctant to let her touch the wheel of his beloved red Saab 900, Kafuku finds himself appreciating her presence. As they grow closer, they begin to confront a similar past that lingers in the shadows, haunting their every move.
Much of the film consists of lengthy scenes of them driving around, with minimal dialogue. When Kafuku isn't crossing Japanese highways in his car, he is instructing his cast of actors on how best to deliver their lines. Drive My Car doesn't have the dramatic plot twists of most blockbusters; everything we need to know lies in the masterfully written dialogue.

Lost In Translation (2003)
This gentle, slow-moving film follows an unexpected relationship between ageing movie star Bob Harris (Bill Murray) and newlywed Charlotte (Scarlett Johansson). They meet at a hotel in Tokyo; Bob is there to shoot a Japanese whisky ad and Charlotte has followed her photographer husband to the city.
Stuck in unfulfilling marriages and feeling alienated by their foreign surroundings, Bob and Charlotte find solace in each other's company. Things get complicated, lines are blurred and the situation is only made more difficult with the knowledge that whatever they have will only last as long as it takes for one of them to leave the city.
Sofia Coppola's 2003 feature expertly tackles the complex situations we can find ourselves in when relationships involve more than two people. But it's also important to note that, since its release, the film has been criticised for its portrayal of Japanese culture, which is an integral part of the film's essence.

The Florida Project (2017)
Set over one summer, The Florida Project is a product of a new wave of indie-American cinema that paints an authentic yet harsh reality of a dysfunctional society, where the most vulnerable grapple to survive within a system that has fallen blind to their struggles.
The film takes place within Magic Castle, a colourful motel in the shadows of Walt Disney World, outside Orlando, Florida. Its bright purple buildings may have originally intended to attract curious tourists, but they've now become a playground for the children that live in the motel. Motel manager Bobby Hicks (Willem Dafoe) houses people struggling to make ends meet in the building, such as struggling single mum Halley (Bria Vinaite) and her six-year-old daughter Moonee (Brooklynn Prince).
While Halley is caught up fighting battles in her own world, bright-eyed Moonee and her best friends, ignorant of their situation, turn the motel and its surroundings into their playing field. Full of childhood bliss and a desire for adventure, watching these curious children against a backdrop of poverty and despair is both a wholesome and heartbreaking experience.
With a minimal plot and a cast of children who are so natural at acting it feels as if we're watching a home video, The Florida Project is a beautiful but melancholic portrayal of life on the fringes of society.

More like this