You've got mail: 18 artists respond to Covid-19 through the letterbox
Back in March, The Residence Gallery's Ed Lesson and Ingrid Welsh initiated a mail art response to the lack of physical communication at the height of the pandemic. Now, the artists are showing their work in The Correspondence – an exhibition held in east London.
When the UK entered lockdown in March, Ed Lesson and Ingrid Welsh – director's of east London's The Residence Gallery – called on their close-knit community of artists to respond to the closing of exhibitions and art spaces across London.
Influenced by the history of mail art from the works of collagist and early pop artist Ray Johnson, to the work included in the 1993 mail art project Imprint 93 – featuring then emerging artists Jeremy Deller, Martin Creed and Peter Doig – Lesson and Welsh set up a postal service for artists to send their work, resulting in The Correspondence – an exhibition of paper works exchanged via post by 18 artists throughout lockdown.
"It was a call to action to creatively respond to and document the unprecedented circumstances," Lesson says. ​"We did so in a collaborative way, tapping into the hand-delivered postal system and the surrealist parlour game of the exquisite corpse."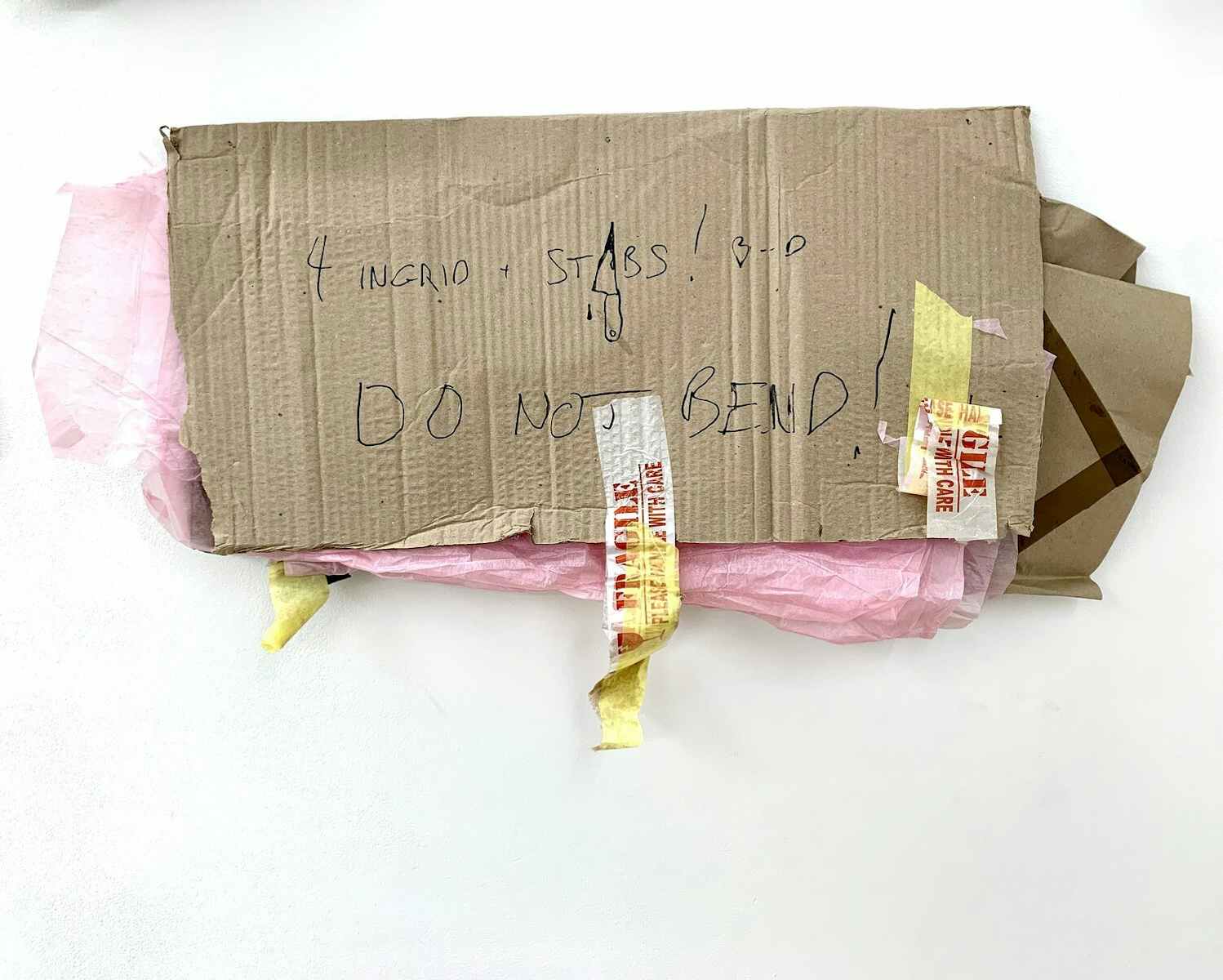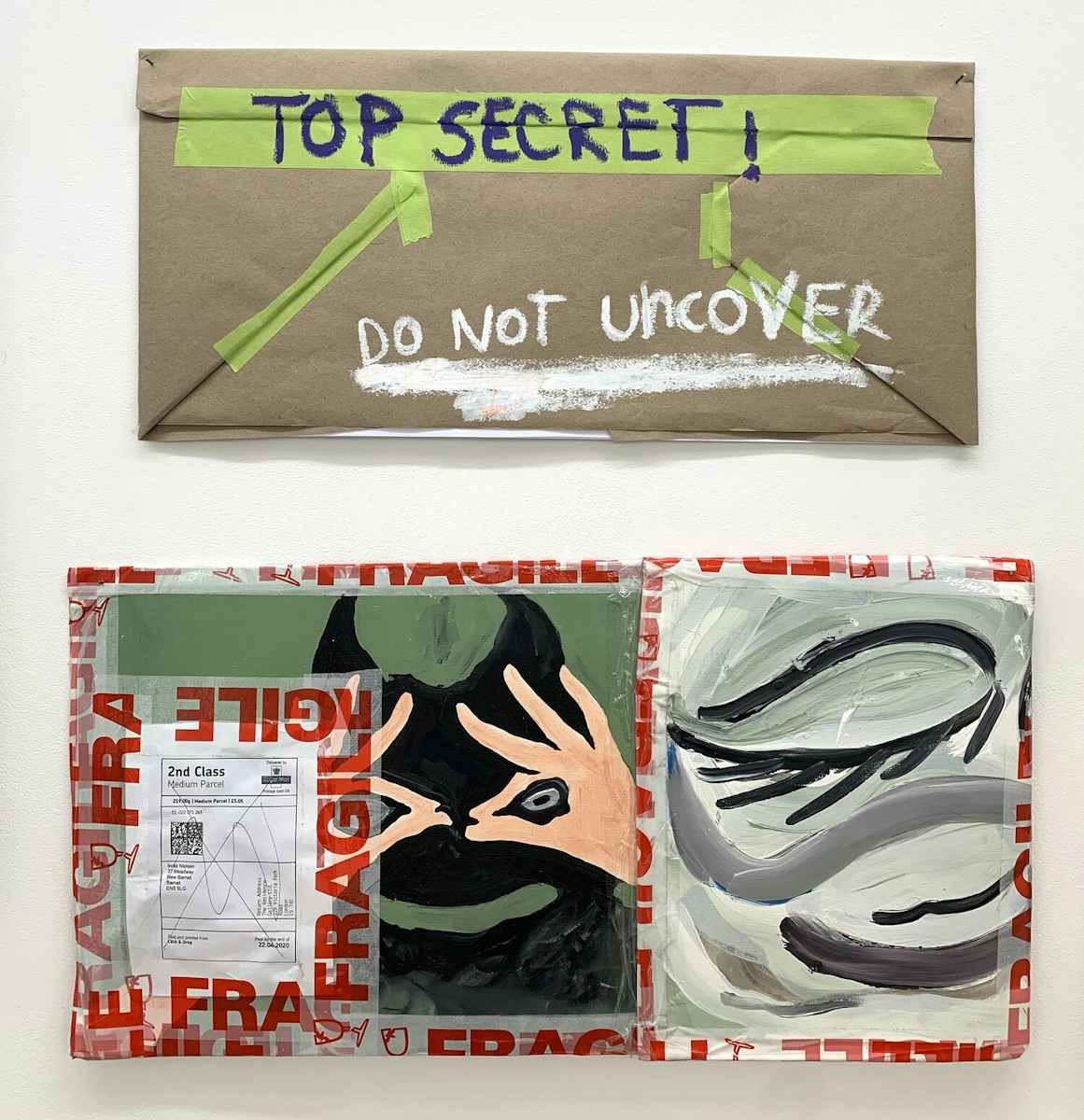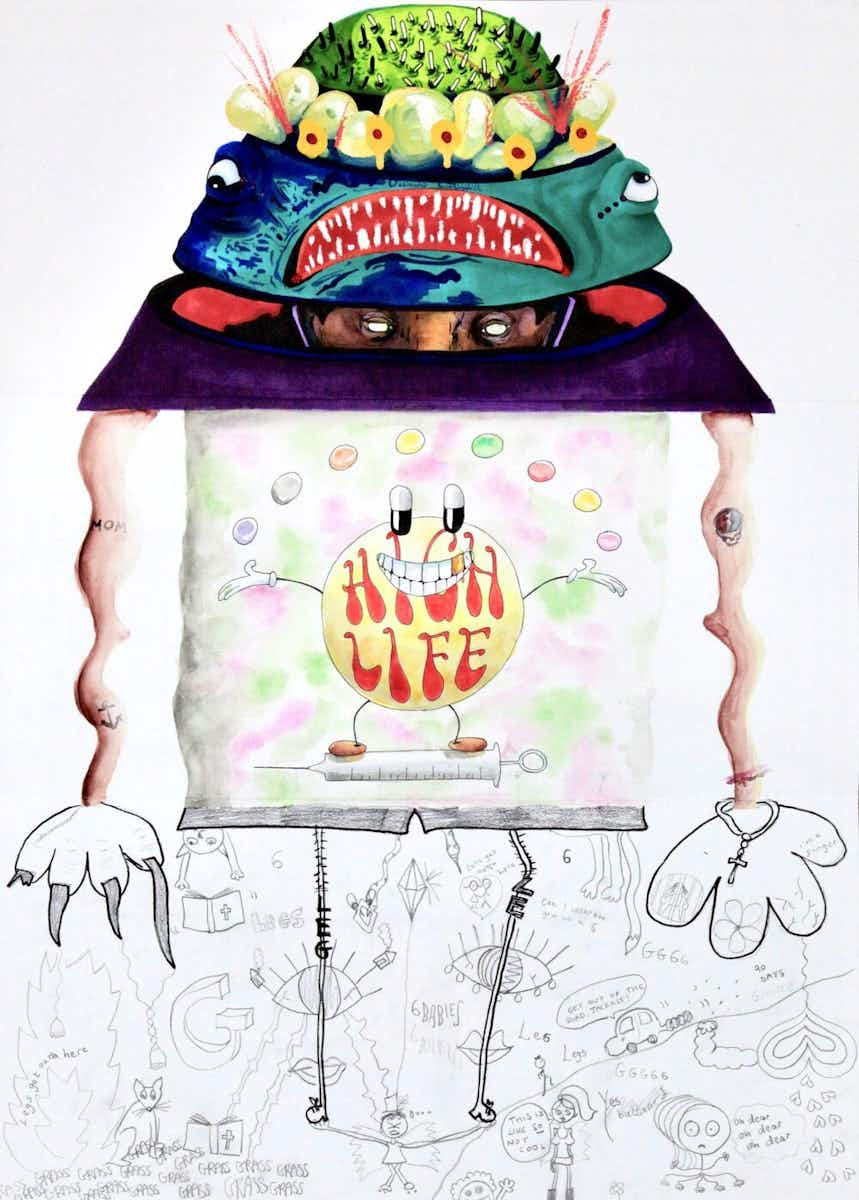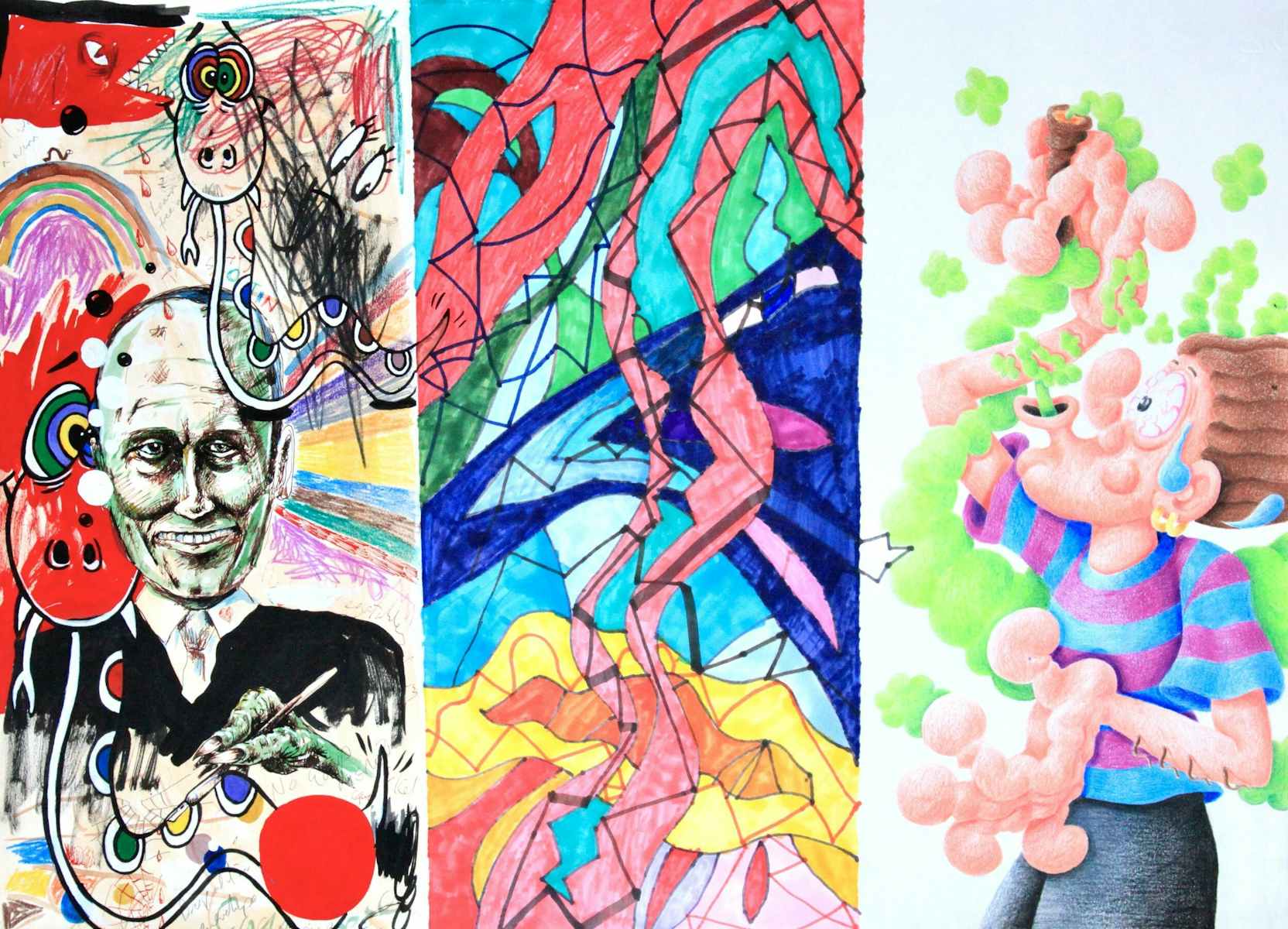 Bringing together artists including Klein, Barry Reigate, Daniel Swan, Tiz Creel, and Claire Barrow, the work exhibited has been manipulated by many of the 18 artists through the post, adding their interpretations and additions onto envelopes and sheets of card. Colourful scribbles merge with detailed pencil portraits and psychedelic sketches of a man blowing bubbles. Meanwhile, artist Ella Fleck penned a letter on the struggle for equality in the wake of the Black Lives Matter movement, with 50% of her fee being donated to BLM charities.
Additionally, The Correspondence is donating 10% of all sales to Carney's Community – a non-profit charitable outreach programme for excluded and disadvantaged youth in south London. The organisation aids young people through mentorship with an educational focus, personal development, and physical activities, like boxing.
"The organisation was brought to our attention when artist Barry Reigate decided to pass his portion of this art project onto Kian Hardy – a young member of Carney's Community [youth club]," says Lesson. ​"We are thrilled Kian is part of the collective that makes up The Correspondence."
The exhibition is now open to the public within strict Covid-19 guidelines. Accepting a maximum of two visitors at a time, hand sanitiser is readily available, as well as some brilliant epistolary work responding to a worldwide pandemic.
The Correspondence is showing at The Residence Gallery located in east London. Free admission, open Thursday – Sunday

More like this