The zine documenting London's lockdown week by week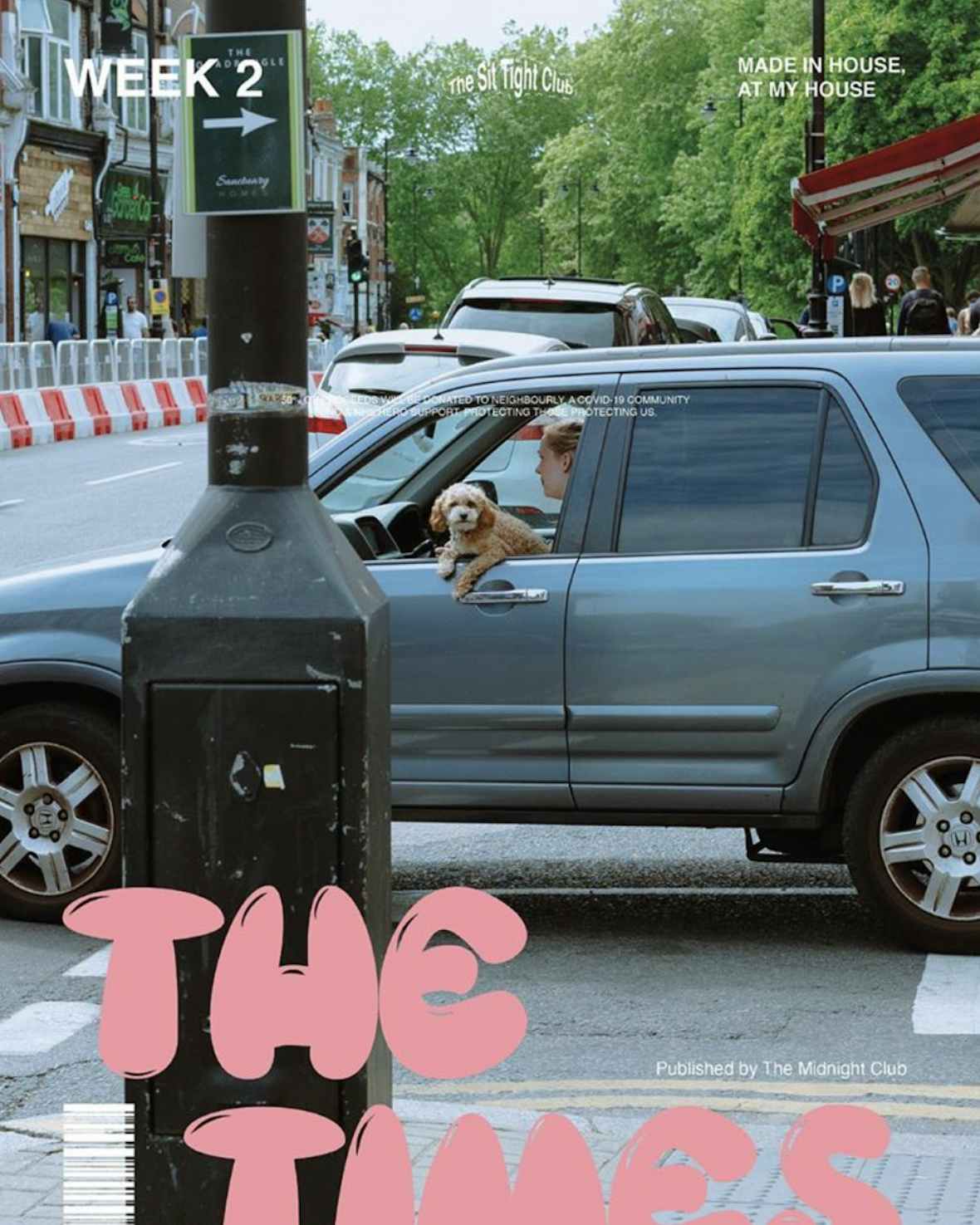 When the UK was thrust into lockdown, and many set about stress-making banana bread, a trio of creatives started an Instagram zine that encapsulates the quirks of life under lockdown in the capital.

"The novelty is wearing off," grumbles graphic designer Rory Knibbs down the phone.
It's social protocol nowadays for conversations to begin with an obligatory, ​"How're you doing in lockdown?" And it's comforting to learn that by day-christ-knows-what, you're not the only one visibly aggravated by loo roll memes or Instagram stories boasting about culinary adventures within baking.
As each week passes, the reality of life under lockdown – the repetitive mundanity pierced by moments of escapism, anxiety and hilarity – is something Knibbs has sought to reflect in a series of digital zines entitled The Times. (To clarify, this is not an experimental Sunday supplement for the newspaper of the same name.)
What started as a few social posts for London-based advertising agency The Midnight Club soon developed into a project in its own right.
"It wasn't really meant to be a zine," explains its creator Knibbs, who works as a designer at the agency. ​"It just happened organically."
Inspired by social documentary photography submissions from London-based photographers Lauren Mostoe and Josh Greet, as well the influx of relatable lockdown memes circulating on social media channels, Knibbs began tying the threads together to produce a snapshot of this bizarre period (or what we're repeatedly reminded are ​"unprecedented times"). The result? A weekly zine created by Knibbs, Mostoe, and Greet, and shared via the agency's Instagram account that encapsulates the quirks of life under lockdown in Britain.
Forget Milanese apartment blocks brimming with professional violin players, Mostoe and Greet's photography documents an urban landscape dominated by orange safety mesh forbidding the use of playgrounds, empty gasometers, graffiti saluting the NHS and back-garden boxing.
Taken in the early morning during government sanctioned walks and cycles through London, the images reflect a city externally on pause and yet evidently still palpitating with life behind closed doors.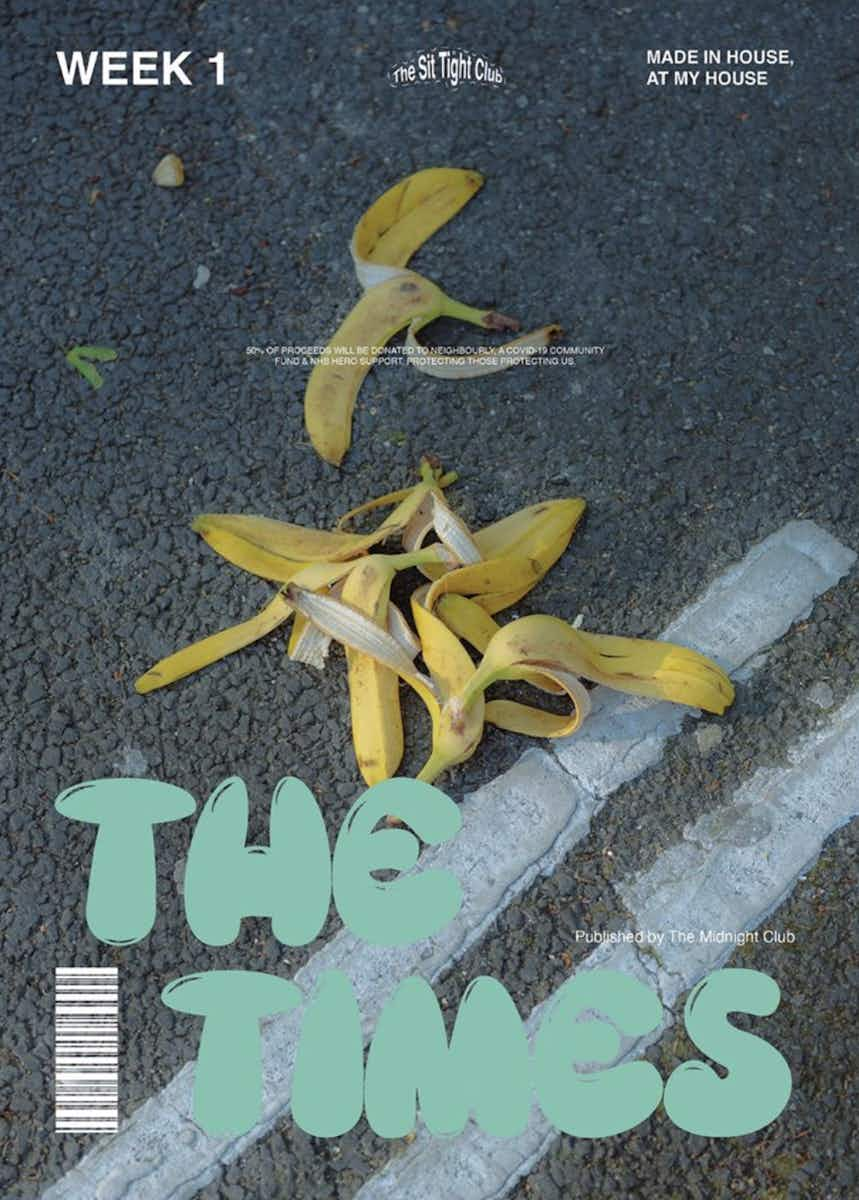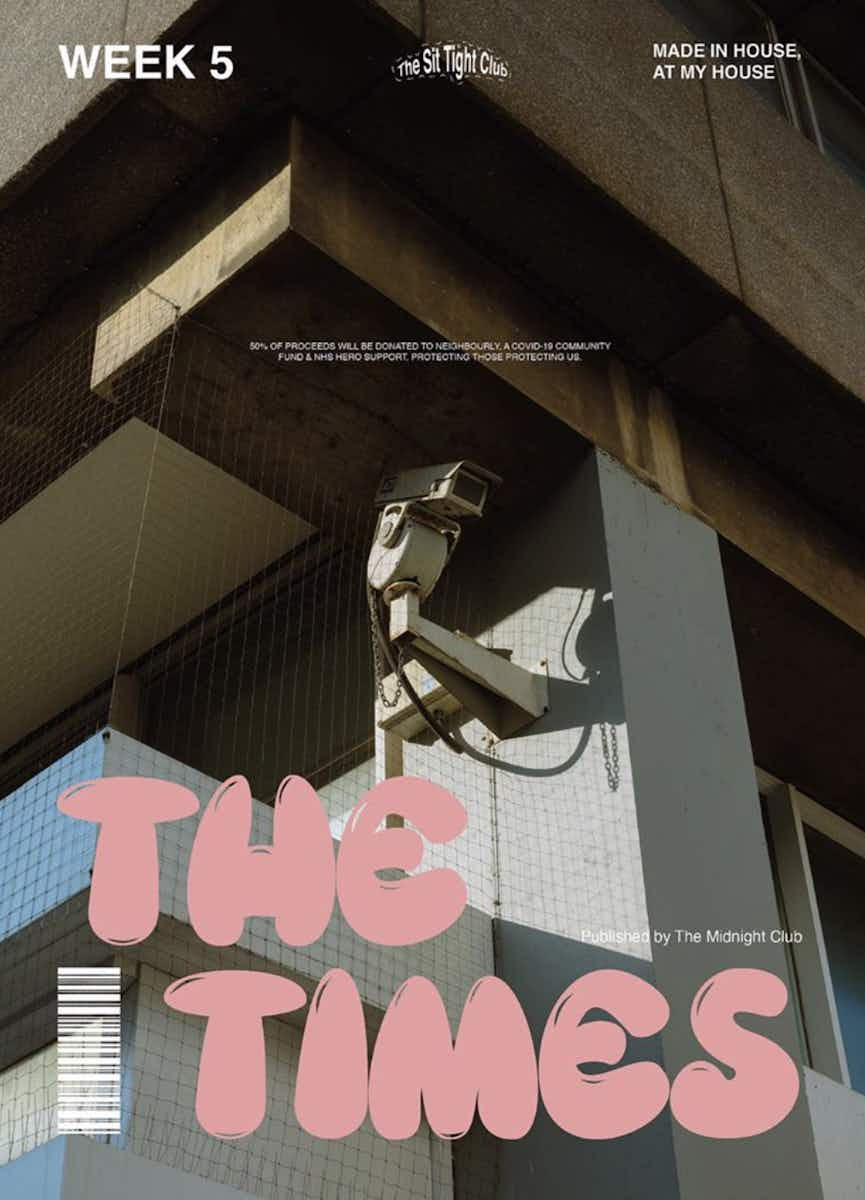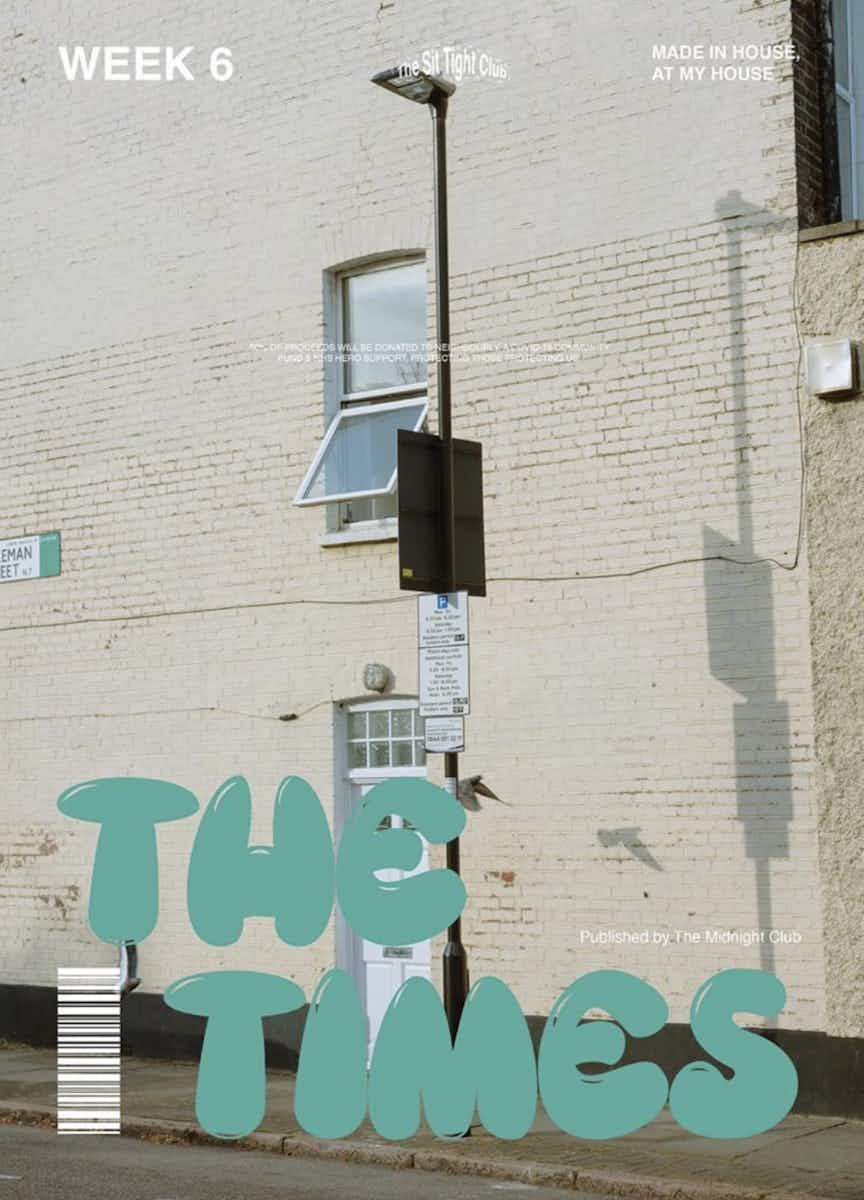 Besides photography, the zine is packed with witty interpretations of pop culture iconography. ​"Everything's going to be different [post-coronavirus]," Knibbs says. ​"I've been reading about how luxury brands are going to change and how television is going to continue."
In response to this, he tweaked the BMW logo to read ​"WFH" and Rolex to read ​"Relax". And in a nod to daytime television, a Countdown conundrum spells out one of the most overused words of the pandemic: ​"Isolation."
"I'm a big Countdown guy but I don't watch it usually," says Knibbs before reeling off a list of programmes – This Morning, Antiques Roadshow and Location, Location, Location – once confined to schoolday sickies, ​"Now everyone's got the four o'clock telly on."
Knibbs has found further inspiration in the shared experience of the nation. That is, in the fact that everyone's knocking out batches of freshly baked banana bread like their immunity to the coronavirus depends on it. Flick through Week 3's zine and you'll find a double page spread that reads: ​"Handcuff yourself indoors and make banana bread" – frankly, practical advice.
Humour is paramount to Knibbs' creativity: ​"You can have humour but still acknowledge the seriousness of the situation, it's just trying to find that balance," he says. ​"I think us Brits do that pretty well."
Amidst the wit, there's vital messaging too: encouragement to stay home, a nod to the UK's current low rate of air pollution, and support of the NHS (see: Week 6's colour-in-and-stick-on-your-window rainbow).
"I didn't want to make it this political thing," says Knibbs, ​"but you can't not touch on certain points".
This sense of lockdown morality is echoed in a new site launched by the agency, The Sit Tight Club, that's selling printed copies of the zine alongside related merchandise, of which 50% of proceeds will be donated to NHS Hero Support and Neighbourly.
However, there are no current plans to continue the zine beyond Week 6.
"I don't want to make it this depressing ​'Oh god, we're in week 45' thing," says Knibbs, ​"but I think what might be nice afterwards is the phase when we are out of lockdown and seeing how London or Britain evolves with that."
Right now, the future remains a mystery to us all, but for Knibbs? ​"I can't wait to be stood on a curbside outside a pub on a Saturday."
In the meantime, Knibbs wants you to stay safe. ​"I think that's how we sign off conversations now!"


More like this