The ultimate guide to what to watch this summer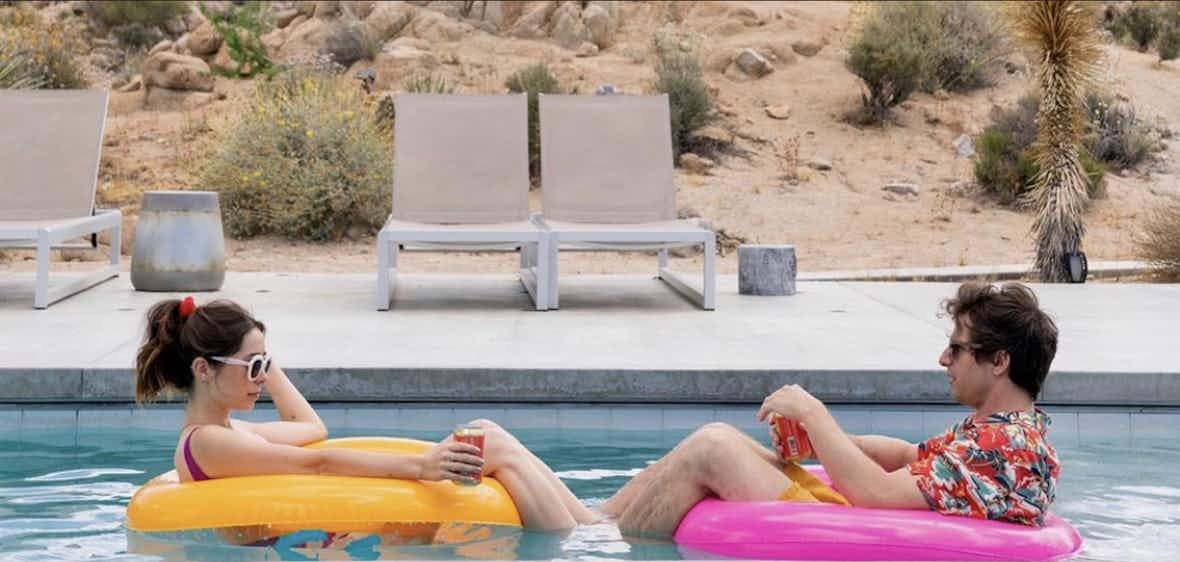 Movies. TV. Quibis? Here's a list of everything that will be gracing a screen or iPhone near you in the next four months that's worth seeking out.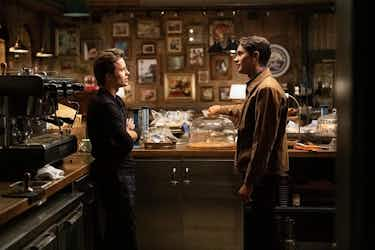 Love, Victor (17th June)
Where to watch: Hulu
Conceived for Disney+ before controversially moving to Hulu (some content was deemed too risque for the Mouse), this sequel series to 2018's Love, Simon seems like a prime wholesome viewing experience. Nick Robinson returns to narrate the story of Victor (Michael Cimino), a high schooler adjusting to both a new city and his burgeoning sexuality. Drag Queen extraordinaire Katya and 13 Reasons Why​'s Tommy Dorfman guest star.

Perry Mason (21st June)
Where to watch: HBO
Matthew Rhys (The Americans) breathes fresh air into Perry Mason (the eponymous criminal defense lawyer who aided Lucille Ball in popularising American TV in the 1950s). HBO's origin story finds Mason involved in a kidnapping case at the beginning of his career (i.e. living paycheck-to-paycheck) in 1930s Los Angeles, booming while the rest of the country recoups post-Depression.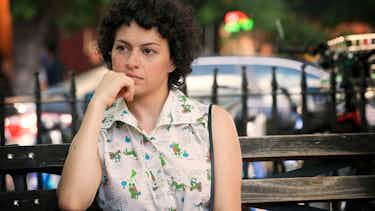 Search Party S3 (25th June )
Where to watch: HBOMax
While the mystery of her relationship with Brad Pitt remains unsolved, Alia Shawkat and company return to Brooklyn to dig up more dead bodies for another season of Search Party. Resuscitated from an 18 month-long slumber in the graveyard of TBS by HBOMax, this new season pits Dory (Shawkat) and Drew (John Reynolds), unlikely suspects in the murder trial of the century, against Elliot (John Early) and Portia (Meredith Hagner), who grapple with the decision to testify as witnesses against their friends.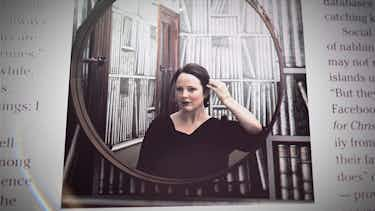 I'll Be Gone in the Dark (28th June)
Where to watch: HBO
This six-part docuseries, lifting its name from Michelle McNamara's best-selling investigative book, traces the author's obsessive search for the identity of the Golden State Killer. McNamara didn't live to see the arrest of suspect James DeAngelo in 2018 for a series of grisly murders up and down California's coast in the 1970's and 80's, but this series might peel back the layers as it spotlights her obsessive inquiry into the root of evil.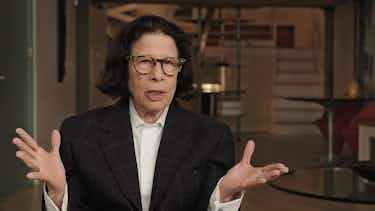 The Booksellers (29th June)
Where to watch: VOD

Literary culture and Parker Posey, two essential charms on the wrist of New York, collide in this documentary that investigates the world of rare books. Posey, who produced and narrates, sits fireside with Big Apple legends like Fran Lebowitz, enchanting with anecdotes starring everyone from Louisa May Alcott to David Bowie.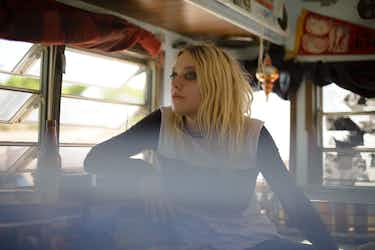 Viena and the Fantomes (30th June)
Where to watch: VOD

Sex, drugs and Dakota Fanning? Fans of The Runaways should be ecstatic to see the OG Fanning sister smear her eyeliner once more in this 1980's‑set music drama. She stars as Viena, a groupie on the road with post-punk band The Fantomes as they tour across North America. Zoe Kravitz, Caleb Landry Jones and Evan Rachel Wood share the stage.
Unsolved Mysteries (1st July)
Where to watch: Netflix
Stranger Things showrunner Shawn Levy reboots OG true crime series Unsolved Mysteries for Netflix, albeit without its trademark chilling narration by host Robert Stack, nor any of the reenactment scenes that made the original so compelling. Whether or not this reimagined classic will find its (disembodied) footing in the overrun landfill of true crime media is TBD.
Welcome to Chechnya (1st July)
Where to watch: HBO

Journalist-turned-documentarian David France (How to Survive a Plague, The Death and Life of Marsha P. Johnson) insists that viewers bear witness to the chilling humanitarian atrocity occurring right now in southern Russia. Utilising new face-swapping technology on subjects who feared exposing anonymity, France paints a vivid picture of the thousands of Russian LGBTQ citizens attempting to escape governmental prosecution.

The Old Guard (10th July)
Where to watch: Netflix
Someone has been waiting to hear this: Charlize Theron is an immortal superhero. Those who've been awaiting updates for Mad Max or Atomic Blonde sequels might find themselves satiated by this new film from director Gina Prince-Bythewood (Beyond the Lights). Theron is at risk of public exposure when a new member of her team of mercenaries (including KiKi Layne, Chiwetel Ejiofor and Matthias Schoenaerts) is discovered.

Palm Springs (10th July)
Where to watch: Hulu
Millennial sitcom legends Andy Samberg and Cristin Miloti meet at a wedding in Palm Springs, before meeting once again, and then again after that in Max Barbakow's debut film. The time loop-romantic comedy subgenre, as invented by Bill Murray and Andie McDowell in Groundhog Day nearly thirty years ago, has never felt more relevant. As one Zoom meeting bleeds into the next, we're left wondering which phase of reopening we're even in (or whether or not the city streets look more or less normal than they did the day before).
The Rental (24th July)
Where to watch: VOD
Classic summer horror movie fodder is abound in Dave Franco's directorial debut. Two brothers (Dan Stevens and Jeremy Allen White) go in on a seaside vacation rental with their partners (Allison Brie and Sheila Vand). Franco, who co-wrote the script with Joe Swanberg (responsible for the new genre staple You're Next), already has his sights set on a sequel.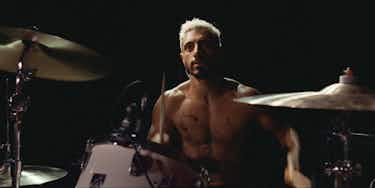 Sound of Metal (14th August )
Where to watch: Amazon Prime
Riz Ahmed bleached his hair for this moving story about a heavy-metal drummer who begins to go deaf at the start of his band's first American tour. Co-starring Olivia Cooke as his bandmate and girlfriend, the film garnered buzz aplenty when it premiered at last year's Toronto International Film Festival.

Bill & Ted Face the Music (14th August)
Where to watch: VOD
With John Wick: Chapter 4 still in pre-production and The Matrix 4 on pandemic-related hiatus, the light at the end of the tunnel may seem bleaker than ever without any Keanu to look forward to… Fear not: Reeves returns with a third entry into the mindlessly entertaining stoner franchise that ignited his career. The Grim Reaper bestows Bill and Ted (Alex Winter), now middle-aged dads, with one final task: they have 78 minutes to create a fuckin' banger, or the entire unvierse as they know it will completely shatter. Kid Cudi lends support.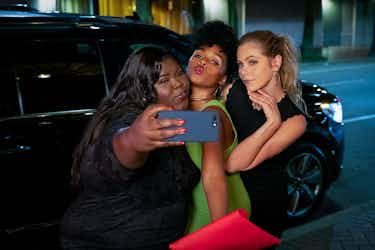 Antebellum (21st August)
Where to watch: VOD
Plot details have been kept tightly wrapped for this first of two Jordan Peele-produced horror flicks on the schedule. Aside from an expected subversion of horror movie tropes (and a killer soundtrack), the trailer also indicates revisionist history by way of time travel. Janelle Monae plays a successful author trapped in a nightmarish reality when she makes a trek to the South. Kiersey Clemons, Gabourey Sidibe and Jena Malone also appear in some form.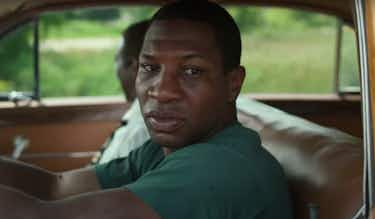 Lovecraft Country (August, TBD)
Where to watch: HBO
The supernatural tales of HP Lovecraft don't seem nearly as horrifying when leveraged against the southern politics of the Jim Crow era, but in Jordan Peele we trust. He splatters the small screen with this period horror series that follows two friends (Jonathan Majors and Jurnee Smollett-Bell) who embark on a roadtrip across a segregated United States in the 1950s in search of one's missing father. Courntey B. Vance also stars.

The King's Man (18th September)
Where to watch: VOD
Indie film darling Harris Dickinson sets his sights on stardom in this prequel to the franchise that broke Taron Egerton into the mainstream.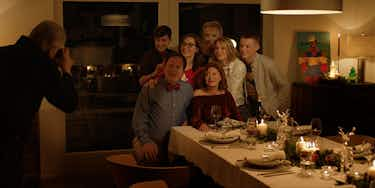 Blackbird (18th September)
Where to watch: VOD
Susan Sarandon plays a dying woman assembling her own farewell party in this remake of the Danish film Silent Heart. Unannounced guests include her troubled daughters (Kate Winslet and Mia Wasikowska). This might appeal to those who've championed The Family Stone into its recent holiday classic reputation, or anyone looking to shed an elephant tear or two.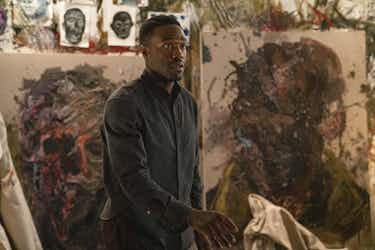 Candyman (25th September)
Where to watch: VOD
Jordan Peele is doing everything he can to keep us wide awake this summer. This ​"spiritual sequel" to the 1992 supernatural cult classic with the same title stars Yahya Abdul-Mateen II and Teyonah Parris as an artist couple who move into a gentrified Chicago suburb and begin to see the color red off of the canvas.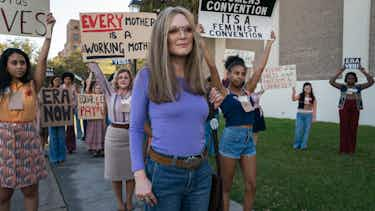 The Glorias (25th September)
Where to watch: VOD
In a case of ​"twin film" phenomena, Julie Taymor (Across the Universe) takes a stab at recounting the storied life of Gloria Steinem, with a screenplay based on the activist's own memoir. Comparisons to Mrs. America, the lauded FX TV series released last spring, are unavoidable, though the latter depicted the Equal Rights Amendment movement from the vantage point of Phyllis Schlafly. The Glorias cycles through four actors (including Julianne Moore and Alicia Vikander) to portray Steinem at varying points of her life. Janelle Monae and Bette Midler co-star.

More like this