Thuso Mbedu: ​

"

I told my grandmother I'm doing drama. She didn't talk to me for a month"
The star of Barry Jenkins' critically-acclaimed adaptation of The Underground Railroad is about to bring another untold story from Black history to screen in The Woman King.
Taken from the new print issue of THE FACE. Get your copy here.

It doesn't rain all that much in South Africa, but when it does, the locals have a quick fix to make it stop. The cast of historical epic The Woman King witnessed this first-hand while shooting in the eastern region of KwaZulu-Natal – coincidentally, where Thuso Mbedu, the film's star, grew up. When the heavens opened, and the rain began to fall, the local extras started to sing.
"There were all these beautiful voices," Mbedu says, grinning as she remembers what her Oscar-winning co-star Viola Davis (Widows, Ma Rainey's Black Bottom) called ​"the essence of shooting in Africa".
Davis and the other American and British cast members were, shall we say, confused by this impromptu flashmob of singing. But Mbedu knew they were asking the rain to stop. ​"And, yep, the rain did stop," she adds, not a little proudly.
Filming The Woman King in South Africa was a homecoming for 31-year-old Mbedu. She's lived in Los Angeles for the best part of two years, deciding to move permanently after spending time in the US filming Moonlight director Barry Jenkins' momentous 2021 TV adaptation of Colson Whitehead's neo-slave narrative The Underground Railroad. That's where she's Zooming in from now, full of smiles and contagious fizz despite a not-quite-HD webcam.
The Woman King has two things in common with The Underground Railroad, in which she played the lead character, Cora, who chased freedom via a network of secret routes and safehouses. For a start, both bring to light Black history typically forgotten in classrooms. Secondly, both were extremely demanding to prepare for: while the latter weighed on Mbedu's mind (she went to therapy after filming wrapped), The Woman King required considerable physical strength.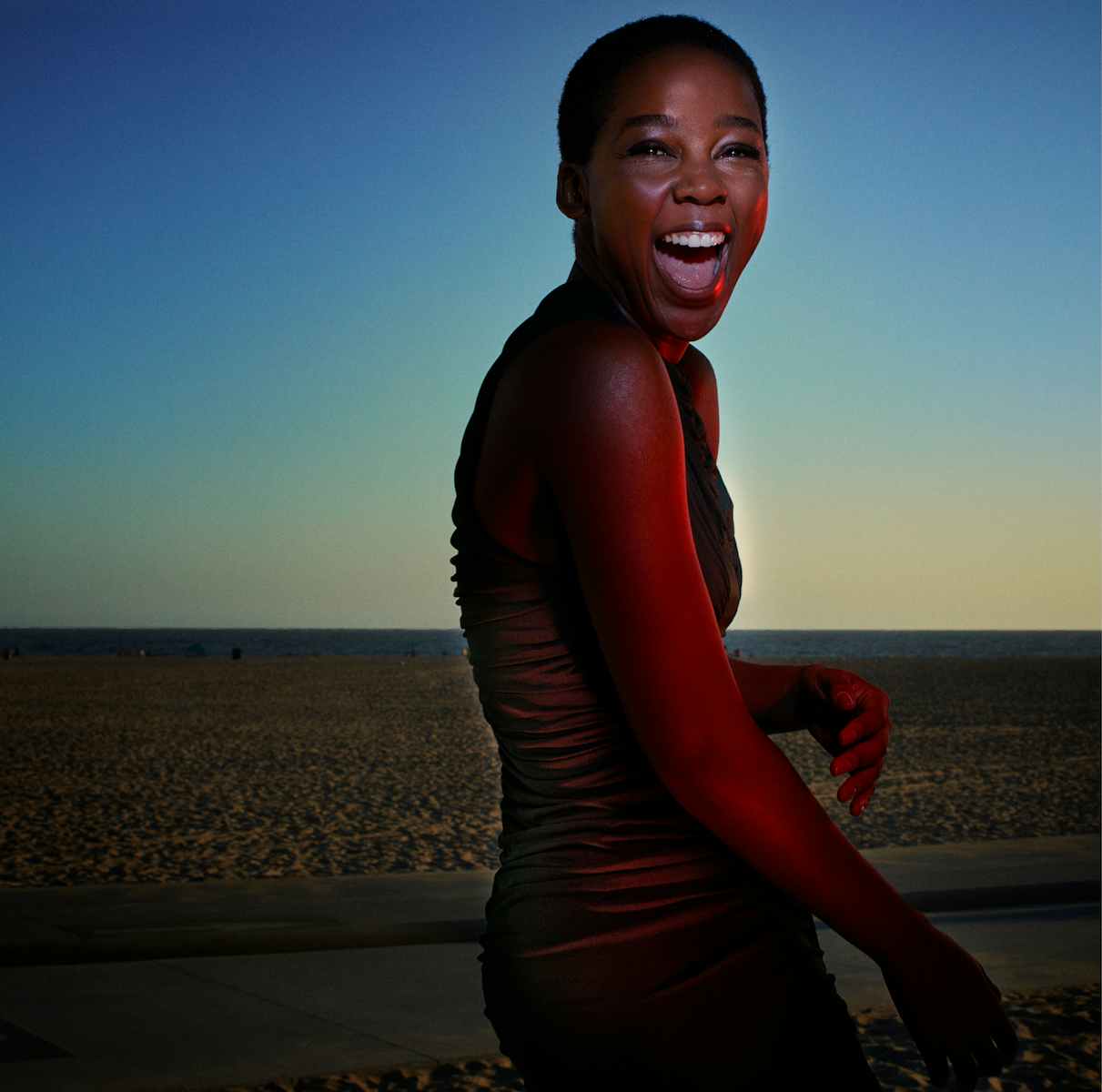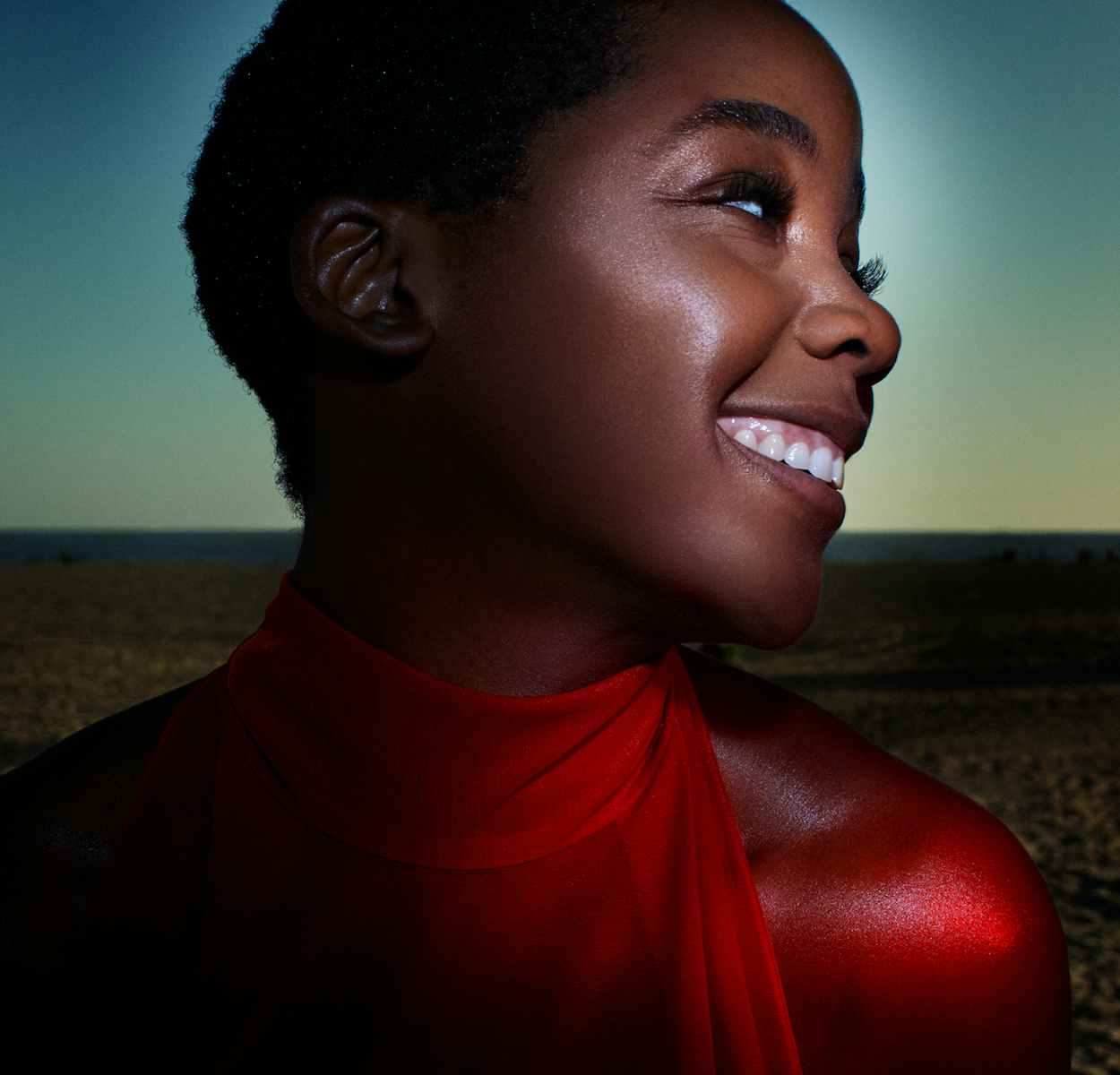 Based on the true story of the Dahomey Amazons, an army of female warriors who defended the Kingdom of Dahomey (now known as Benin) against French invasion and colonisation in the late 19th century, the very nature of the film meant that her body had to be in peak condition – ​"because [director] Gina [Prince-Bythewood] doesn't like stunt doubles".
During pre-production, Mbedu trained every day, with a schedule so intense that she and Davis called it ​"trauma bonding": an hour of strength training and two to three hours of martial arts, plus two hour-long running sessions a week. When she got to South Africa, Mbedu ditched the running, but two hours of daily stunt training were thrown into the mix instead.
Oh, and she also learned how to wield machetes and 1.8 metre-long bo staffs. The proof is on Insta where, in between outfit snaps, you'll find videos of all five-foot-three of her throwing punches and feriociously twirling hefty lengths of bamboo.
"It was empowering, but also a little nerve-wracking," she says of the combat scenes. ​"We were pretending to fight, but even if you hit them by mistake, you have to keep going. My instinct is to stop and say: ​'Are you OK?' But if you do that, your character is going to get killed." And Mbedu's character, Nawi, can't afford to get done in – next to Davis's General Nanisca, she's the film's star. A new recruit to the king's guard, Nawi grew up as an orphan and sees the Amazons as an opportunity to prove herself.
"She wants to be admired and seen. She's a survivor and feels like she can take anyone on. But she realises during some gruelling training that that's not actually the case."

There are some parallels, then, between Nawi and Mbedu's experiences. Growing up in Pietermaritzburg, the capital of KwaZulu-Natal, Mbedu lost her mother to a brain tumour at four-years-old. She didn't have a relationship with her father, so she and her older sister were raised by their grandmother. For most of her childhood, she studied drama for fun and planned to become a dermatologist. This was a big deal, because until apartheid ended in 1994, Black people had limited career opportunities. Mbedu would have been the first doctor in her family.
"But I remember telling my grandmother that, when I get to university, I'm not studying anything in medicine, I'm going to be doing drama. She didn't talk to me for about a month."

Why the sudden change of heart?

​"I had a drama performance for a [school] exam and seeing the audience be genuinely moved…" She trails off at the memory of her 16-year-old self. The performance was based on a poem she'd written, ​"talking about how I may always be smiling, but I am hurting."
"[Afterwards, the adults in the audience] were saying: ​'Thank you for being a voice for the inner chaos that I couldn't articulate.' [I thought] OK, I guess this drama thing can be a tool for change or social impact."
This feeling underpins all of Mbedu's career moves. Next up, she's producing a series of programmes that will air in South Africa, each one focused on ​"equity, climate and health". As she puts it: ​"I don't want it to be fluff. I want it to be something thaat will get people to think differently and encourage them to be a vehicle for change."
She's also working on a novel-turned-film-script-turned-anime-series that's sort of Black Panther meets Avatar: The Last Airbender, and which tells ​"the story of different parts of Africa."
Thuso Mbedu's biggest dream, though? To open an orphanage in South Africa, so that she can pass on the kind of opportunities her grandmother gave her when she first took her in.
"I realised very early on that our lives would have been much different had it not been for our grandmother. So I made the decision that I will be my grandmother for other kids," she says, grinning again. ​"Even if it means I [can only] help one kid who goes on to help another kid. That'll be my legacy."

STYLING Gary David Moore HAIR Tiago Goya MAKE-UP Sara Tagaloa ON-SET PRODUCER Christo Arsenio PRODUCER Katherine Bampton PHOTOGRAPHER'S ASSISTANT Benjamin Callot STYLIST'S ASSISTANTS Florence Armstrong, Wendy Luong and Anna Kobayashi PRODUCTION ASSISTANTS Brandon Nagata

More like this