The best new movies and TV shows to tune into this week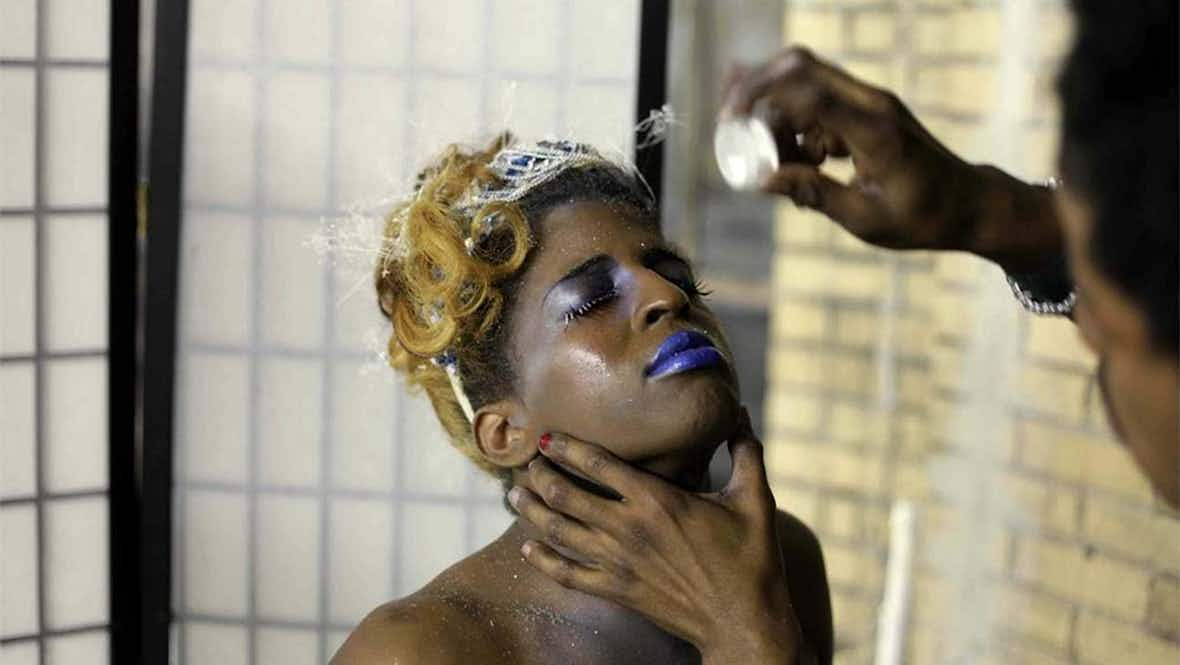 Screen Time: Hibernation season has arrived. Cancel your plans and get cosy with these watches instead.
We cried, we recoiled in horror, we obsessed over the injustices of capitalism. No, we're not talking about the current news cycle. We're on about the show we've been watching to (sort of) take our minds off it, Netflix​'s surprise South Korean hit Squid Game, in which contestants take part in a brutal, deadly game for a cash prize. It's harrowing stuff, yet you managed to make it through the series in one weekend. Pat on the back for you.

But what now? Well, there's no shortage of more sombre content to sober you up for autumn, that's for sure. From a poignant mini-series about domestic abuse to a documentary about homeless queer Black youth in Manhattan, you'll need plenty ​'o Kleenex at the ready for this week's lineup of must-see watches. But don't worry, Taika Waititi's latest show is also on hand for some much needed comic relief.

Got time? Watch it all in one go
On My Block series four

Netflix's series about four teens in a dangerous Los Angeles neighbourhood has returned for its last series, closing the final chapter as they gear up for prom, high school graduation and looming adulthood. But, of course, nothing ever runs smoothly for this group of teens. Will Cesar be able to escape gang life? Will Ruby and Jasmine's relationship stand the test of time? And most importantly, will the Core Four reunite after the last series' break up? There's only one way to find out…

Available now on Netflix.

A documentary to feed the brain
Pier Kids

Along the Hudson River in Manhattan's Chelsea Piers is a community of Black gay and transgender youth who are homeless but hopeful for the future. Elegance Bratton's documentary Pier Kids is an intimate portrait of this community, honing in on the lives of Crystal LaBeija, Casper and Desean as they attempt to find stable housing and build new families to replace those from which they are now estranged. Offering heartwrenching insight into the discrimination and brutality they endure, it's a stark portrait of how society treats its most marginalised people.

Out in select UK cinemas now.

Comedy or reality TV to crack a smile
Reservation Dogs

Four Indigenous teens take centre stage in Reservation Dogs, your latest comedy binge courtesy of Sterlin Harjo and Taika Waititi. Bored of their rural surroundings in Oklahoma, these kids are on a mission to get to California where, as per Hollywood's depictions, the grass is always greener. How do they plan to get there? Well, they'll need money and that means they need to commit a few victimless crimes. No pain, no gain, eh?

Available on STAR On Disney+ from 13th October.

Talking points for when your next wave of social fatigue hits
Maid
Starring Once Upon a Time in Hollywood​'s Margaret Qualley and boasting an impressive line up of executive producers that includes Margot Robbie, Netflix's latest prestige mini-series is inspired by the real memoirs of Stephanie Land, Maid: Hard Work, Low Pay, and a Mother's Will to Survive. Over 10 episodes, we follow young mother Alex as she escapes her emotionally abusive husband and pivots from being an aspiring writer to a maid living in a women's shelter. Delicately handled but strong and assertive in its message, Maid shines a much-needed spotlight on not only different types of abuse, but also the lasting impact it can have on victims.
Available now on Netflix.


More like this