Fenn O'Meally's new short is an energetic snapshot of London and her loved ones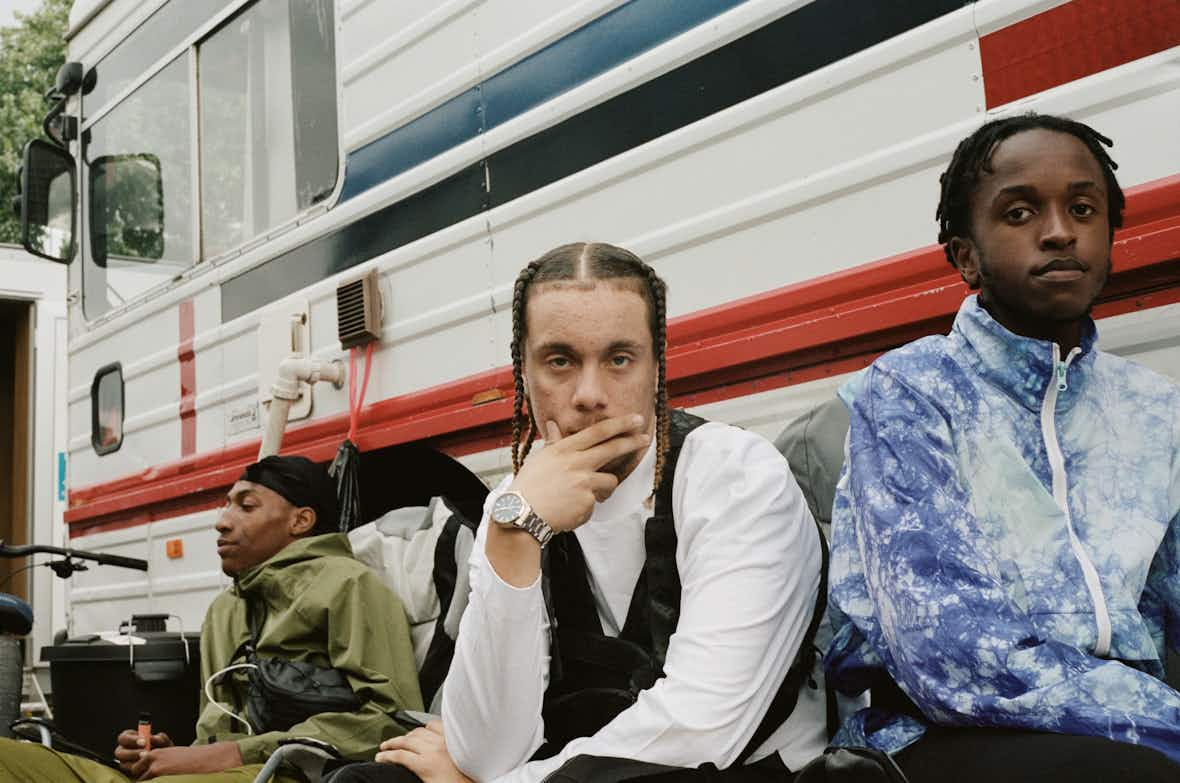 The up-and-coming director visualises the intimate messaging that's integral to WhatsApp's new View Once feature. Find out how it came together and meet some of her multi-talented cast.
Fenn O'Meally's Just Send It, a short film marking the launch of WhatsApp's new View Once feature, gives an unfiltered insight into the fast-paced world of the director's friends and collaborators. ​"I really wanted to focus on getting the most authentic moments on screen," she explains, ​"and allow people to truly be themselves."
To reflect a function in which messages vanish after being read once, the short is a digital collage of images and videos, a whirlwind of spontaneous interactions, from the quiet and introspective to the bold and brash. We see friends dancing, cycling and laughing together. Elaborate outfits are approved and rejected ahead of a night out. There are even one or two life-changing moments thrown in for good measure.

And then, as quickly as it arrives, O'Meally's film disappears, a fleeting snapshot of instant and intimate revelation. After all, the spontaneous messages we send to our close friends and loved ones often capture us at our least guarded, our most authentic. Don't sweat it, send it!
O'Meally's approach is fittingly personal, drawing directly from her international network of friends and acquaintances, she assembled a dream team to help make the project a reality. ​"It was about working and connecting with some of the most talented and genuine people I know," says the London-based, self-taught filmmaker. She's talking not only about her vibrant cast but also the team who worked behind the scenes on production, casting and styling.

As moments and images are quickly layered in the video – set to the infectious beat of Eric B & Rakim's Don't Sweat the Technique – the effect is reminiscent of the slew of communications we send and receive on a daily, hourly and minute-by-minute basis.
Now more than ever, as disappearing messages are woven into this digital tapestry, these moments are integral to forging a sense of togetherness across space and time. When life is fast, we need our communications to keep up.

Get to know some of O'Meally's multi-talented cast, below.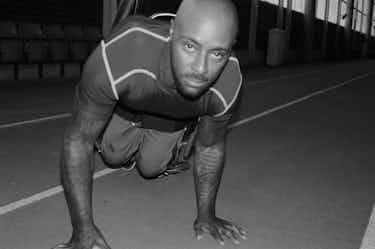 When he's not modelling for high-profile sportswear brands or raising awareness on his disability, Ashley Archer spends his nine-to-five as a mobility specialist and salesperson. Archer was introduced to O'Meally through his agency, Zebedee Talent, who are increasing representation and diversity in the media. In the short film, the Londoner can be seen executing some impressive handstands alongside other daredevil stunts. If he could send us a View Once right now, it would probably show a bowl of red pea soup, his favourite meal. Delicious.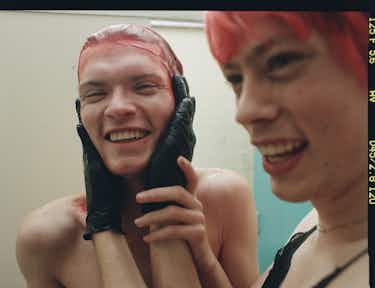 Daragh McCann, ​"a model and cat lady in a twink's body" (their words, not ours!), currently resides in London. For the film, O'Meally asked politely if they would be comfortable dyeing their hair on camera. Never one to turn down a challenge, McCann stepped up to the plate, stripping down to their underwear to film in a school locker room, head slathered in bright red dye. They use WhatsApp primarily to keep in touch with family, however, their dad is currently muted after sharing one too many Facebook memes.

EMMANUEL, RAPHAEL AND BABY NOAH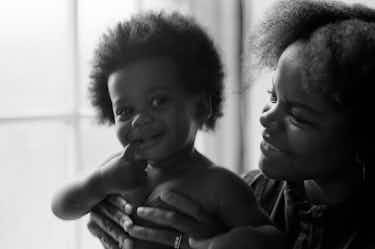 Emmanuel and Raphael Arthur are the proud parents of baby Noah, the youngest star of O'Meally's film. The two met the director after she scouted Noah in the park back in July, and when she invited them to take part in the project they obliged, offering a heartwarming peek into their daily family life. Hailing from Ghana and Nigeria respectively, the couple use WhatsApp to stay in touch with their loved ones across the world, allowing them to maintain a vital intergenerational bond with older relatives.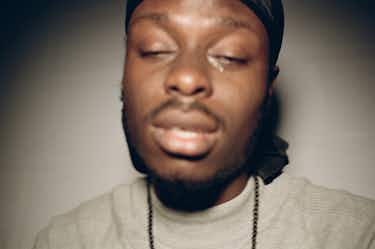 D'Angelo Ferlance-Oduye – or DeeRiginal as he's also known – is a musician from London. Since working with O'Meally in 2019 on a project called #MadeInLDN, he has enjoyed watching her progress as a director. Ferlance-Oduye considers WhatsApp an integral everyday tool. ​"Sometimes I detox from social media apps, but never from WhatsApp. It feels more private and direct." If he were to send us a View Once right now, it would feature a sneak peek at his new EP, Fresh Air 2.
Creative agency: BBDO San Fransisco and BBDO Berlin