Worlds Apart: bringing the global hardcore punk scene together
From Bangkok to Berlin, photographer Amber Valence documents hair-raising punk shows pre-Covid. Get involved.

Forget your life for a moment and step inside Worlds Apart zine, the brainchild of London-based photographer Amber Valence, which takes a deep dive into the hardcore punk scenes around the world.
Like most of us, Valence found herself bored, lonely and disconnected in the initial lockdown in March last year. Having attended punk and metal shows almost every week for years, the no-show prospect had her feeling deflated. ​"I felt inspired to bridge the gap between the feelings everyone was experiencing, and create something that evoked the intensity and excitement of live music," she says.
So Valence reached out to her mates and asked if they'd be interested in submitting photos for the zine. Naturally, it grew from there and she was introduced to photographers from all over the world. ​"I was so excited as there are amazing scenes out there that aren't as heavily documented as the UK and North America," she says of the scenes in Bangkok, Thailand, Jakarta, Indonesia, Melaka, Malaysia and Singapore – all featured in the zine.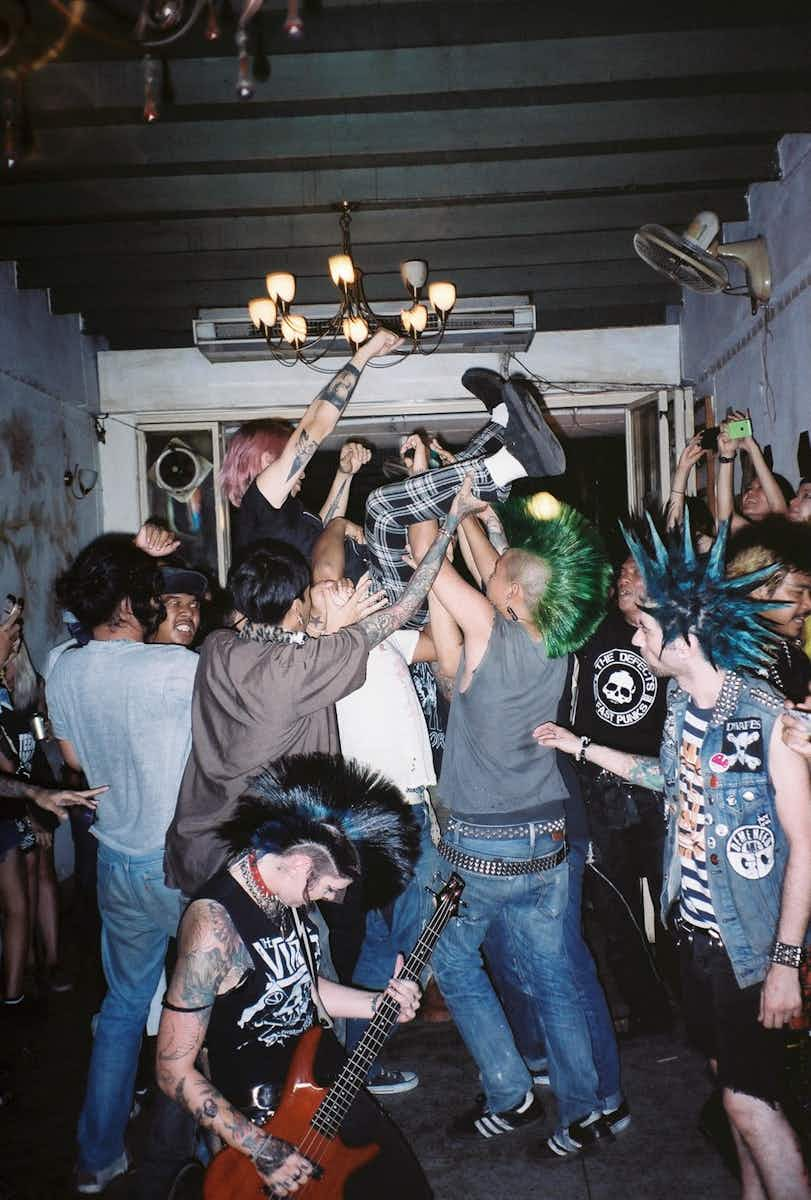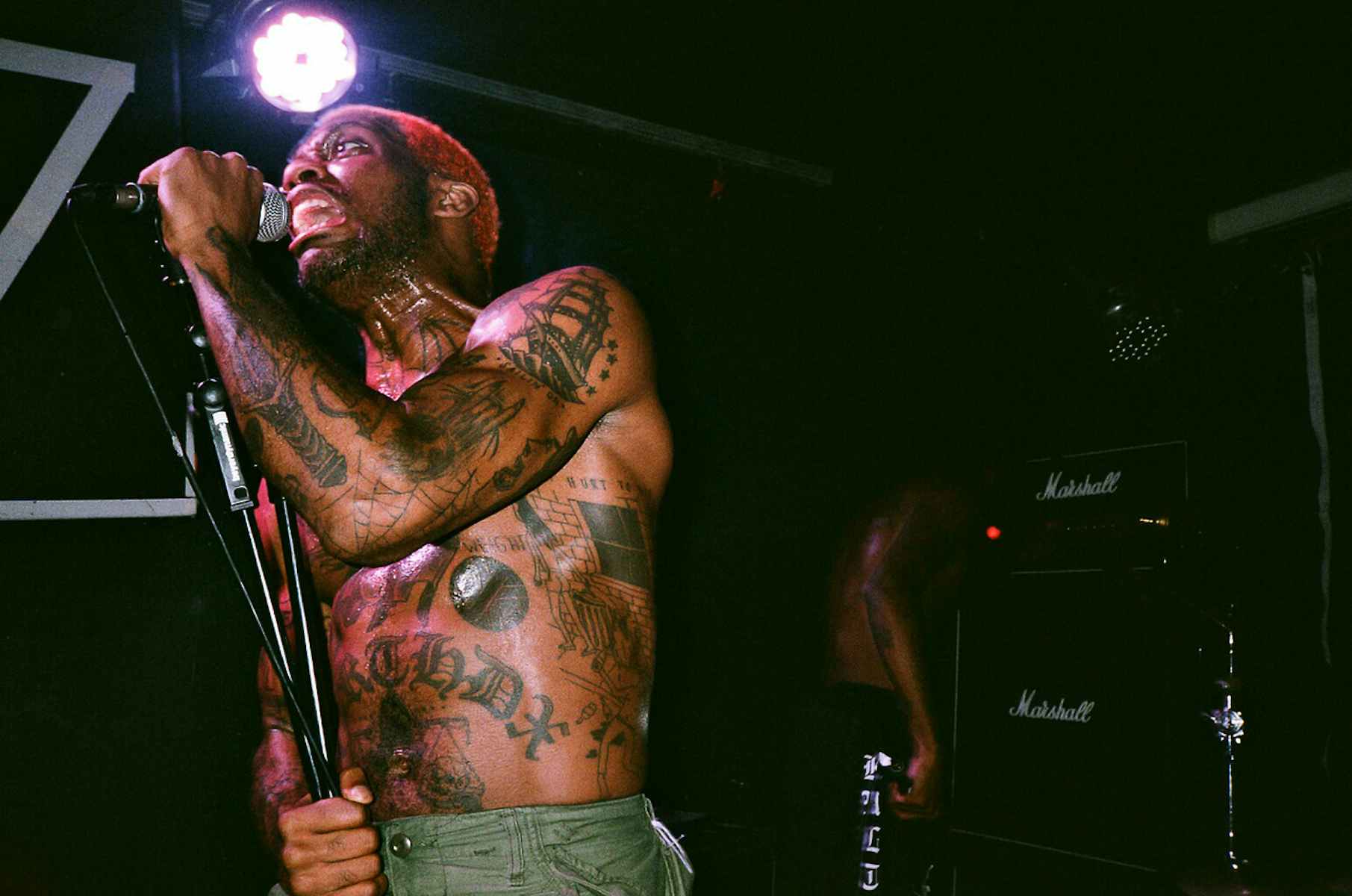 Among the stage dives, tattoos, piercings and lung-emptying howls, one photographer in particular had Valence giddy. Elise Rose submitted work from her POC PUNX series, which documents PoC in punk and alternative music scenes.
"It's such an important project addressing and challenging the issue of a predominantly white scene in the UK," says Valence. ​"The hardcore punk scene is everywhere; people of all ethnicities, genders, identities, all united by a common bond. I hoped to reflect the difference of each city, celebrate their diversity, and to also give an insight to those who may have yet to discover some of the amazing bands and photographers out there."
Valence hopes Worlds Apart can be a reminder of the tight community out there and that it'll bring a sense of connection. She's also very much looking to the future.
"Everyone's going to have a lot of steam to blow off when we return to normality, whether it's through playing or attending shows," she says. ​"I hope the zine gets people excited for that."
🤘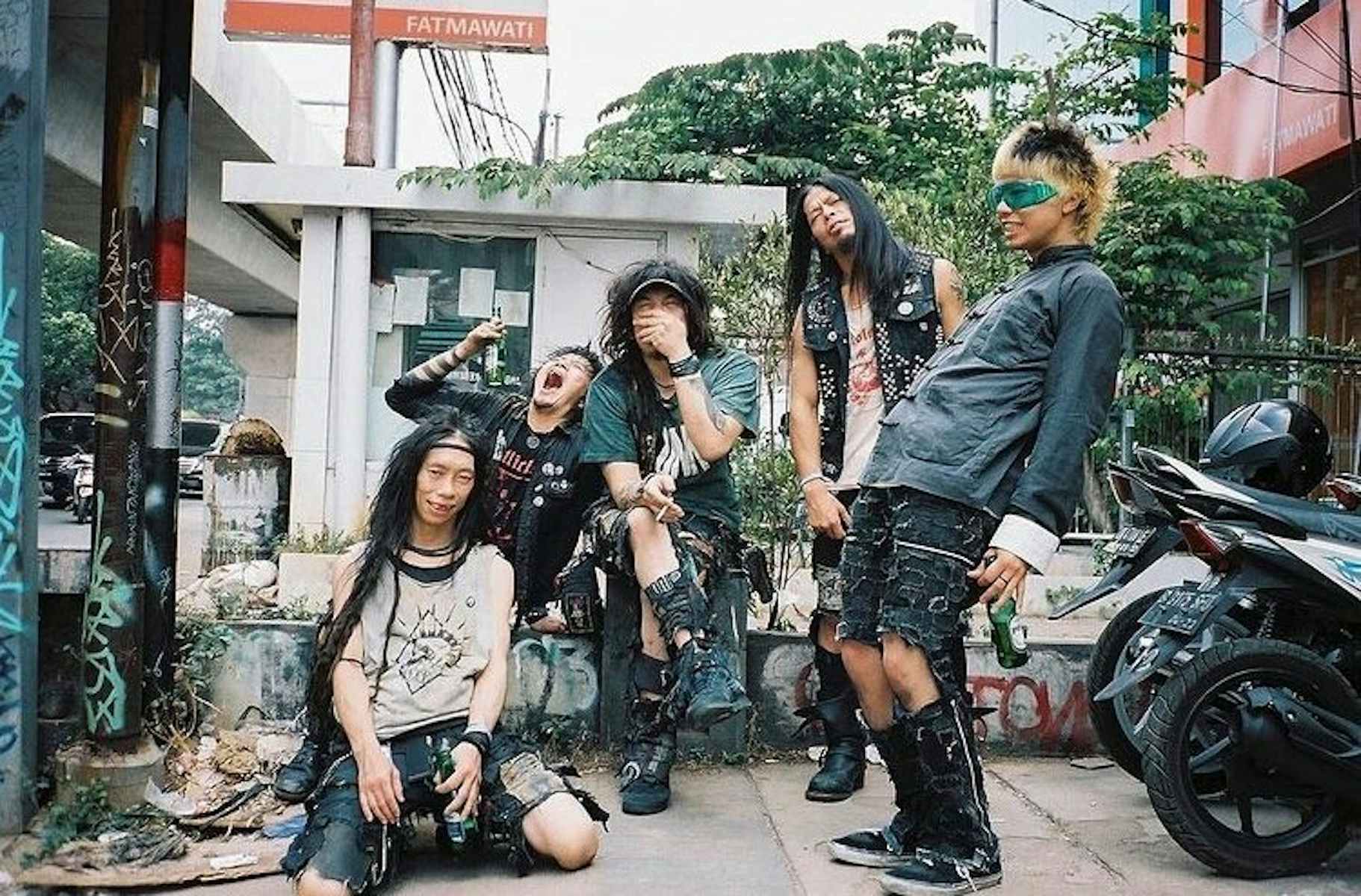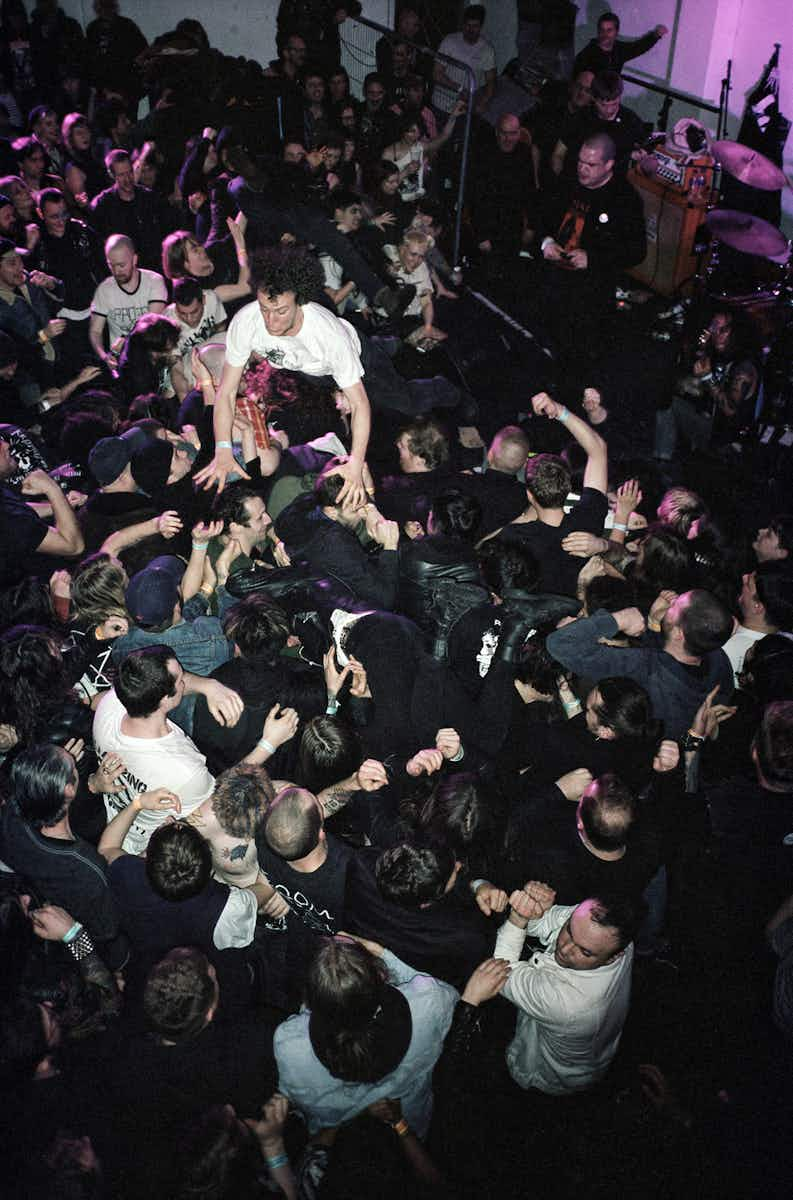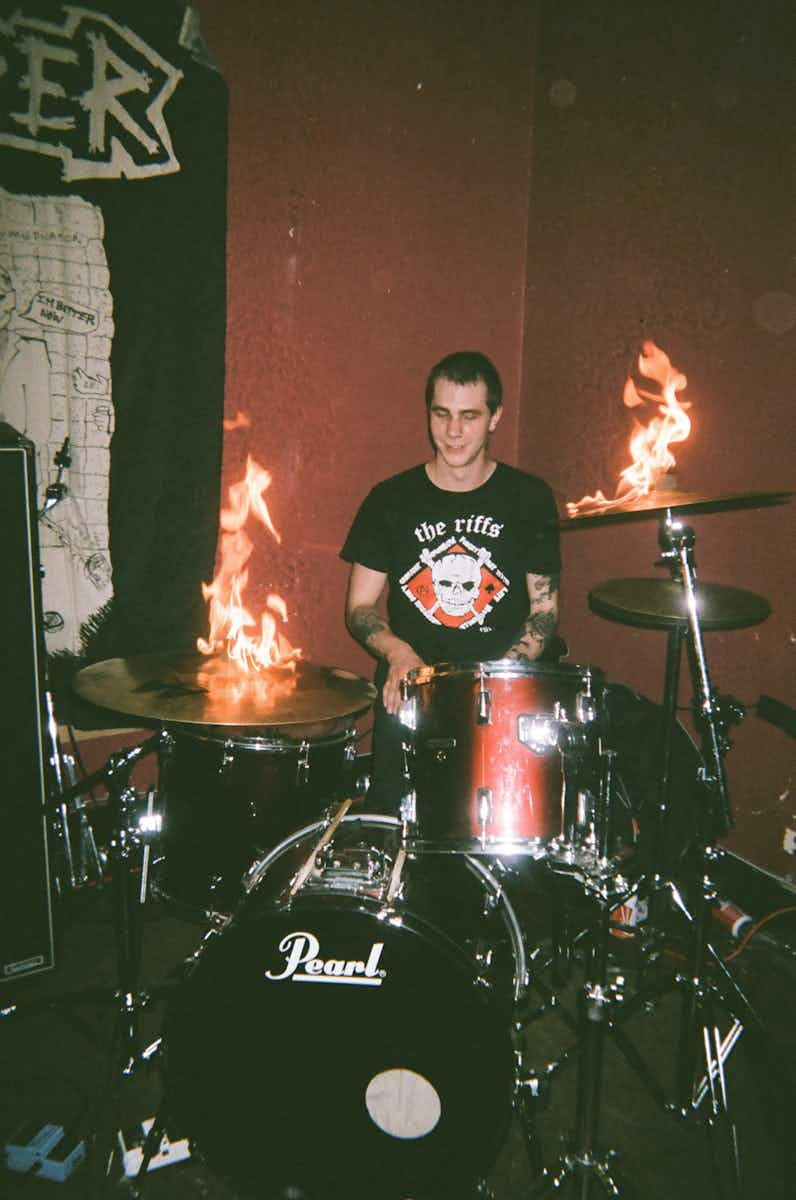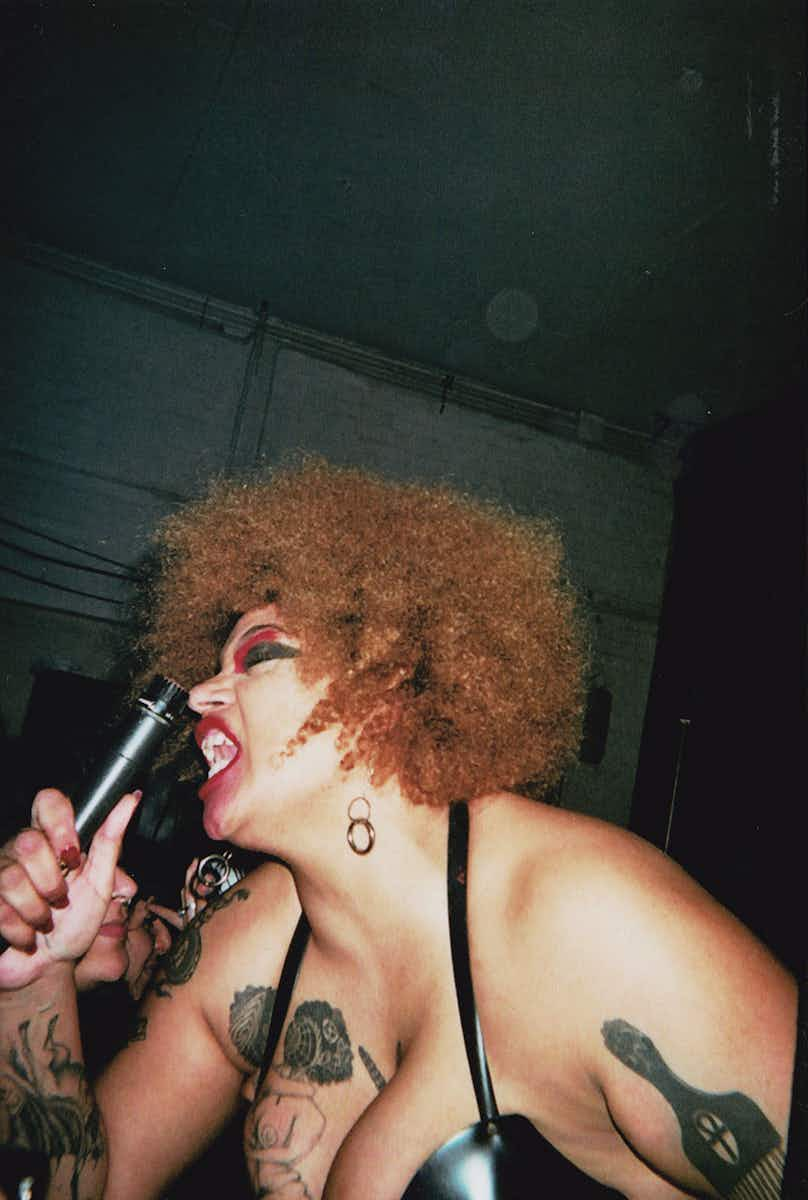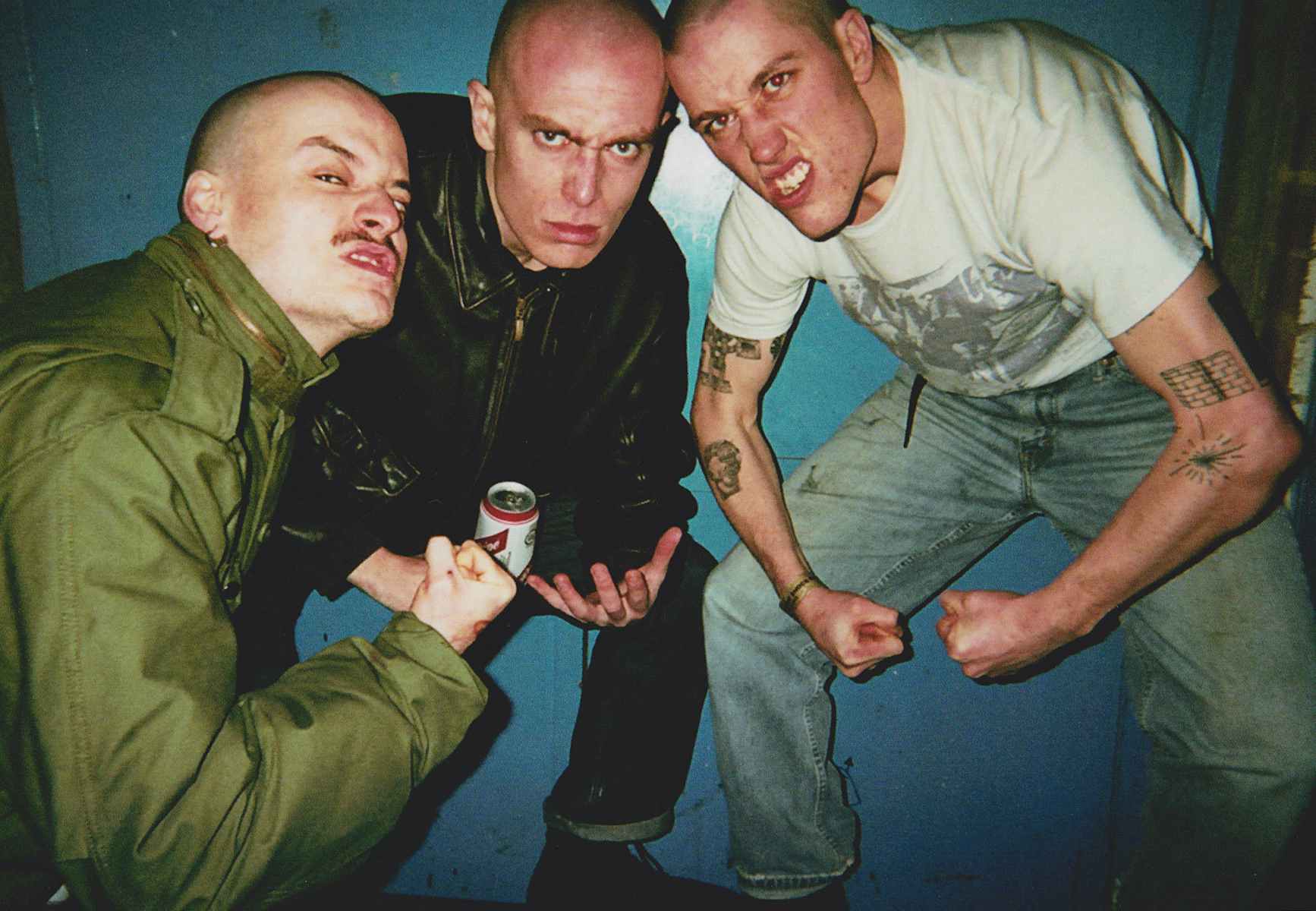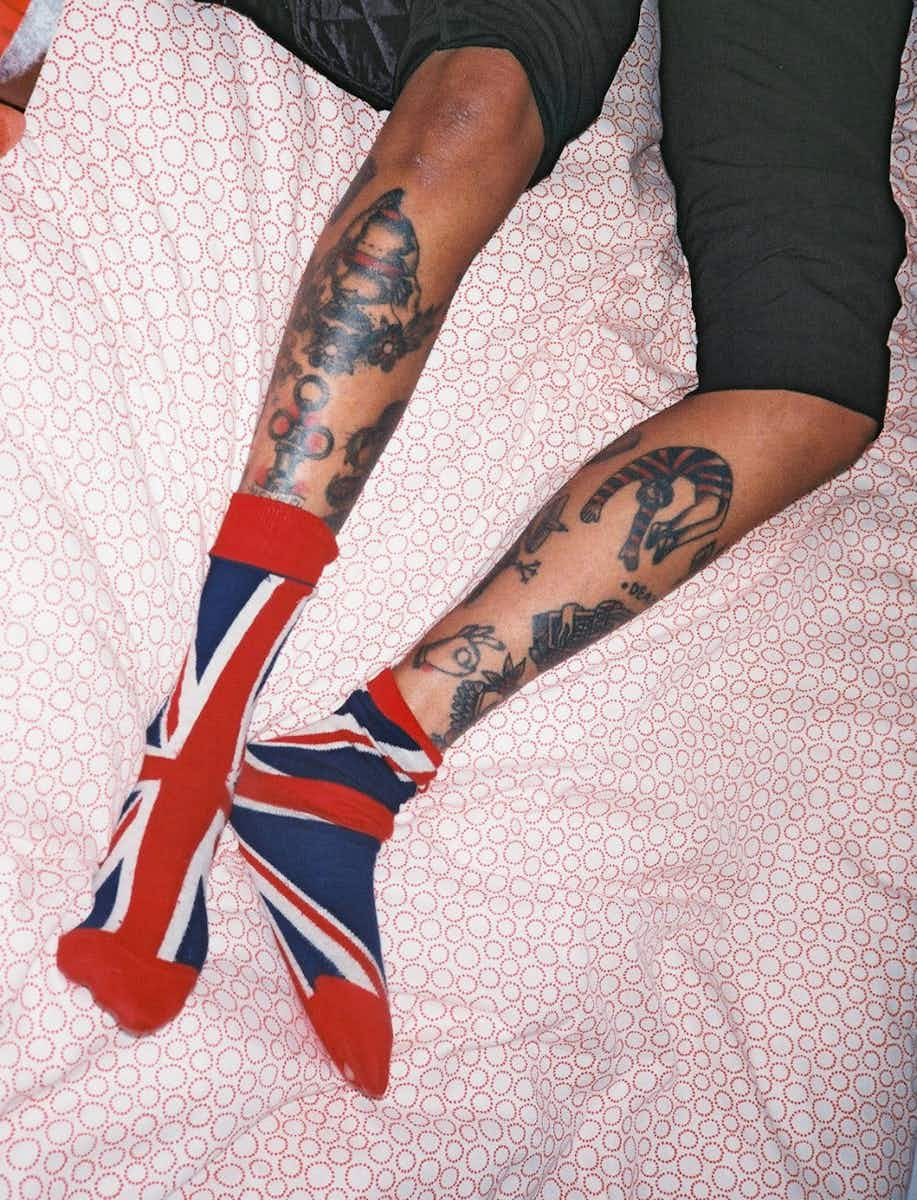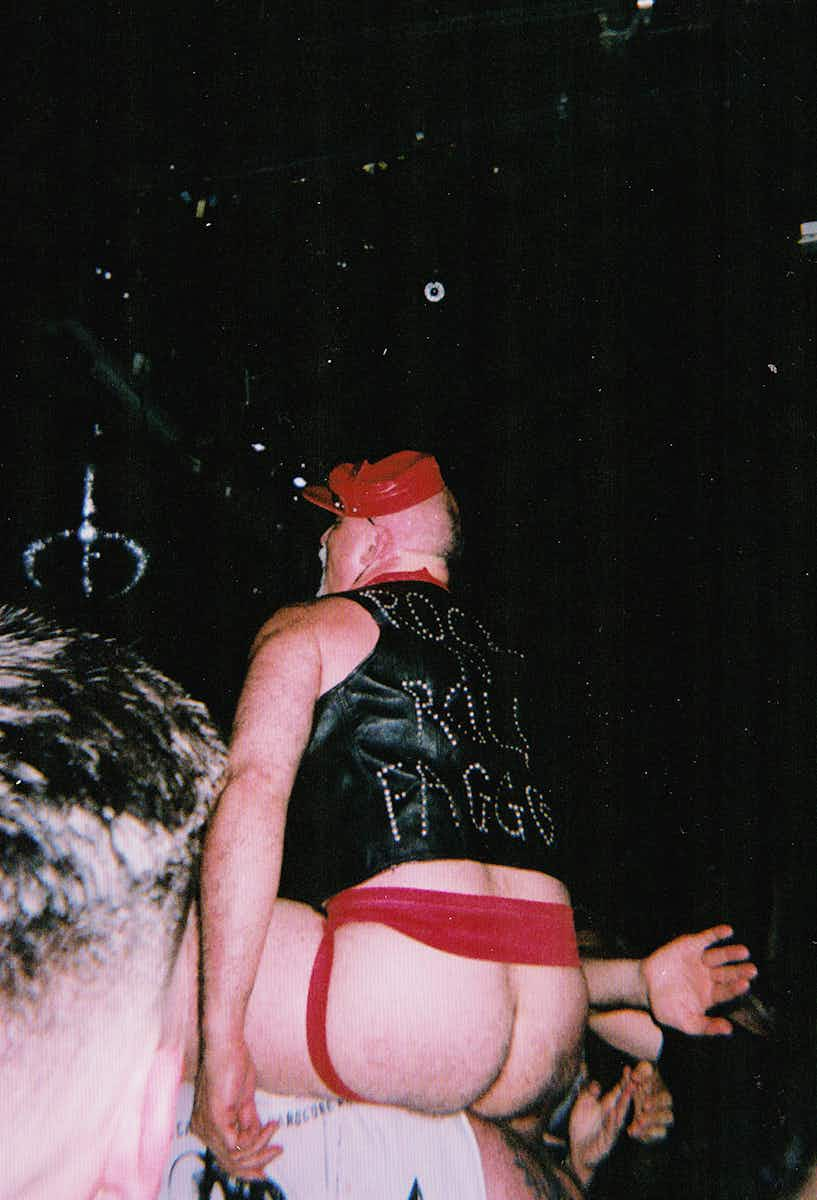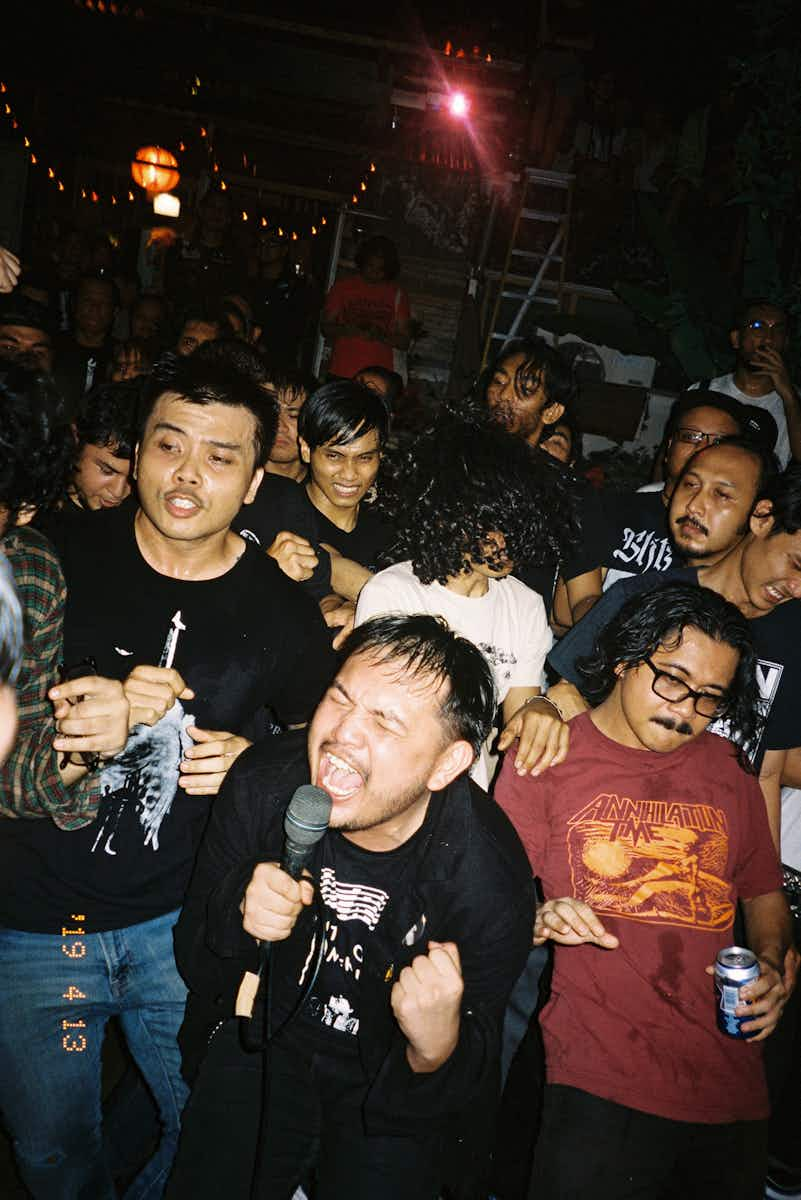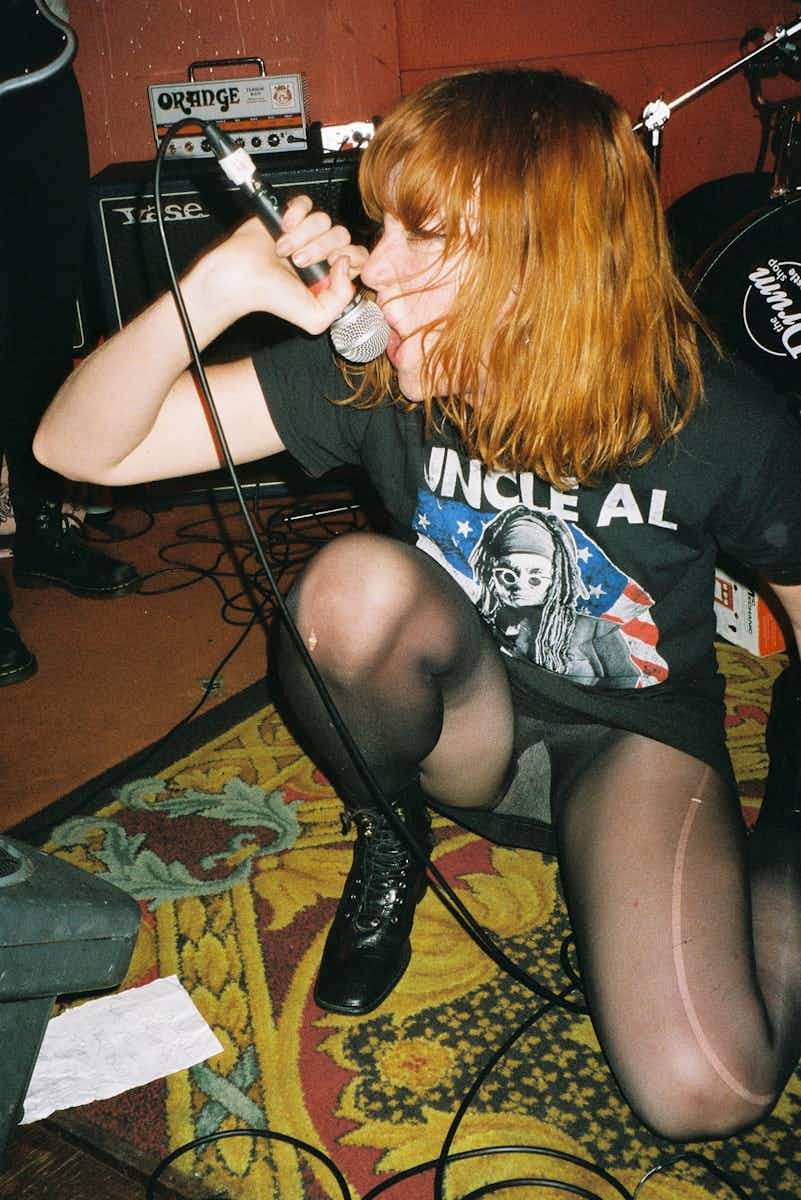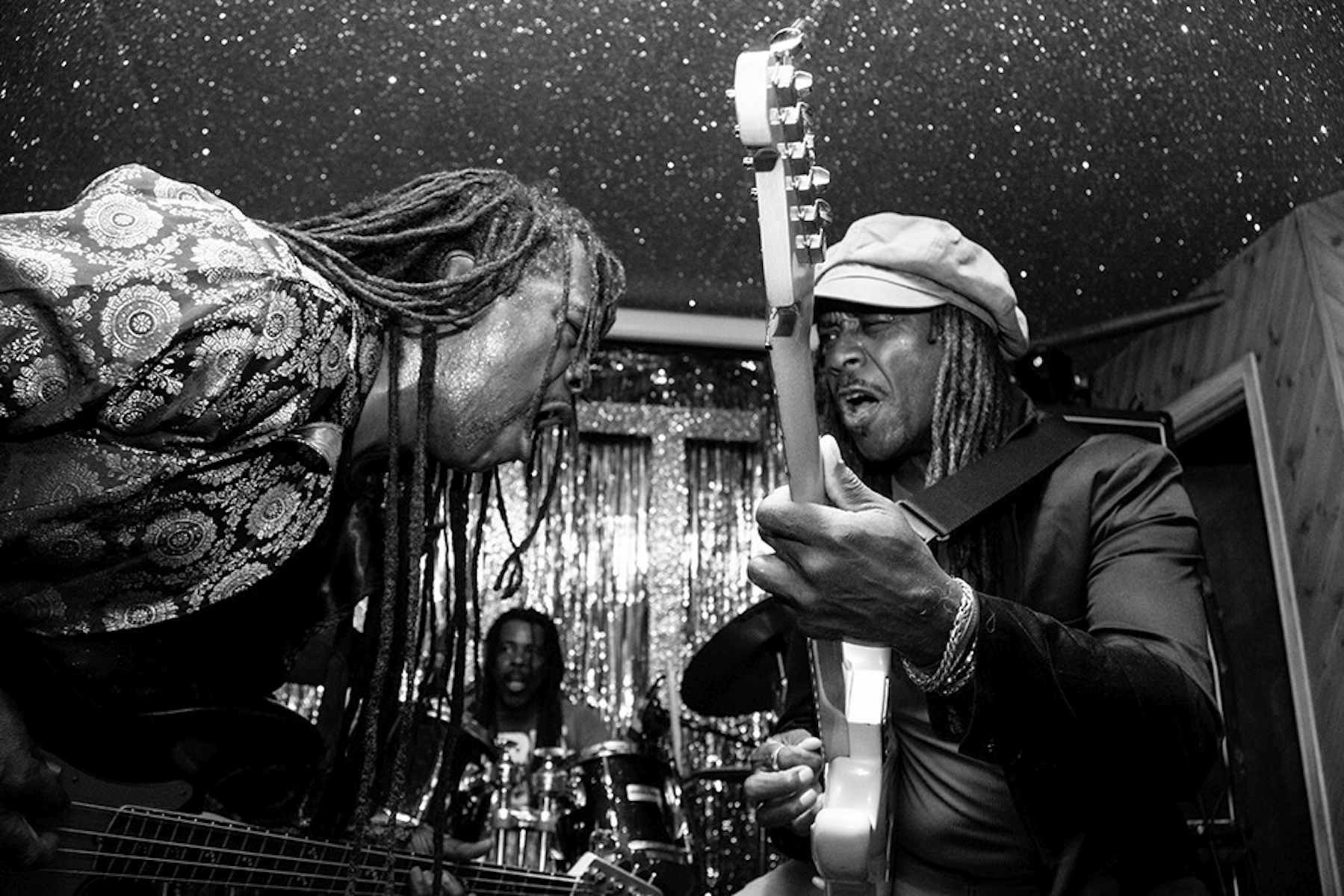 More like this