Anal 101: a complete and inclusive guide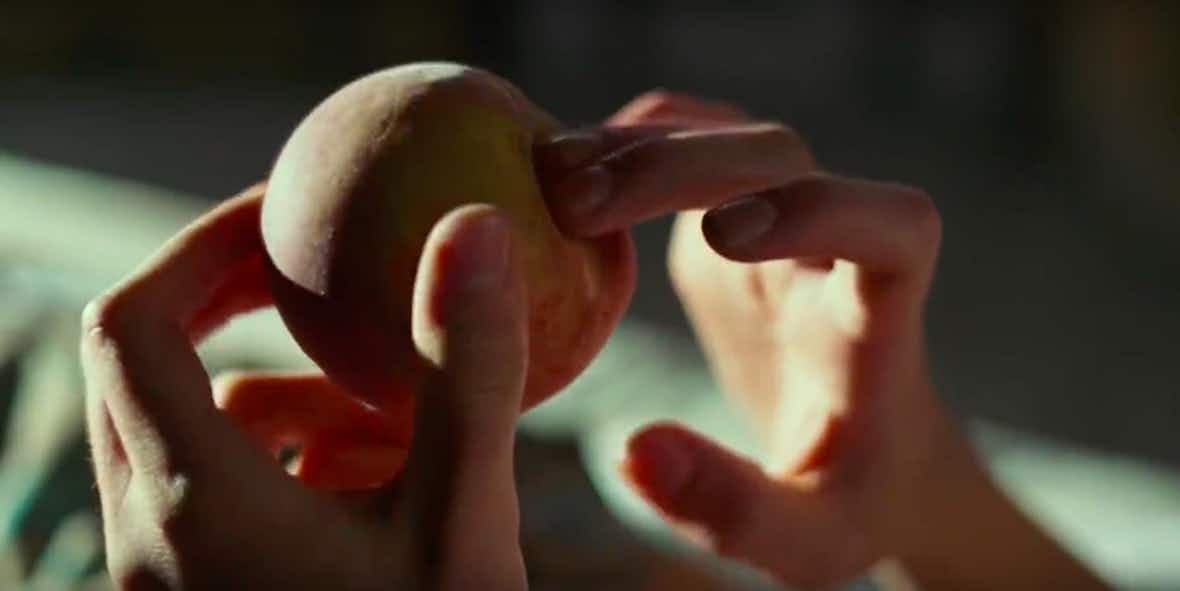 Thought it was only enjoyable for those with prostates? Think again. Here's how everyone can enjoy it, no matter what gender you are or who you're banging.
One of my friends recently announced that her New Year's resolutions will include trying anal for the first time. I'm obviously very gassed for her, but I'm also sad that anal has not been on her menu before now. Because when done right, anal is full of possibilities and feels fucking fantastic.

But anal is not on everyones sex menu by default and is often seen as taboo. And let's be honest, when broken down, this taboo-factor stems from fear, shame and embarrassment, because that's where poo comes out. No one wants to deal with a shitty nightmare during what is supposed to be a highly erotic, even illicit situation.

Here's the good news: shitty nightmares rarely happen. This is because poo isn't just waiting around in your rectum. It's only there when it's ready to go. Now, when you actually go to the toilet, your body does a pretty good job of getting rid of everything in the rectum, but if you want to be extra sure it's clean down there, you can buy a douche, or even a douche shower nozzle attachment to clean yourself. Just insert it slightly into your anus, let some warm water inside you over the bath or shower, and release until it's crystal clear.

Another piece of advice I learned a long time ago is that if you play with fire, expect to get burned – at least once or twice. But a tiny shitty mishap really isn't the end of the world. Don't forget, we're all human and we all poo! We don't have the same taboos around the areas we urinate out of. In fact, we're are happy to lick and suck and fuck them, so what's the difference?

Maybe you thought that anal pleasure was just for those who have prostates. And yes, if you have one, lucky you: this is your direct pleasure zone and you are guaranteed to have a good time stimulating it.

But for those of us who have vaginas and vulvas, being stimulated through your rectum can also feel pretty amazing. Situated between the vagina and the rectum lies your very own P‑spot, AKA the perineal sponge. Made up of erectile tissue (similar stuff to the part of your clit that you can see), it has loads of nerve endings and is sometimes described as a spongy cushion. When stimulated through penetration you are guaranteed to have a great time.

There are also thousands of nerve endings around your butt, which means that penetration isn't the only anal activity to be enjoyed. No matter what gender you are or who you're banging, anal really is something that can appreciated by everyone. Here's to anal, the little hole with endless possibilities, and how to get it right.

Lube

Before you start your anal adventures, remember that your arse doesn't make its own lube like a vagina does, so be sure to invest in the right lube for anal play. You are going to need a lot of lube – I cannot make this clear enough – whether you're inserting your pinky finger or a fist. You want a formula that is thicker and doesn't need constant reapplying, so try a silicone-based lube rather than a water-based one.

Using a toy? Silicone can ruin them, so switch to a water-based lubricant. And if you're using barrier contraception, make sure that the lube also doesn't erode latex, which means avoiding any ​"natural" lubes like coconut oil.

Fingering

Slipping a finger up the bum can be a great way ease your way into anal, or it can be a nice addition to a blow job or eating someone out. Remember to start off slow and use lube. Whether you are fingering someone with a prostate or without, hook your finger slightly and massage in a ​"come hither" motion, so that you hit that sweet spot. Make sure you listen to your partner and respond to how they are reacting. If you are receiving, make sure to relax your butthole. The more you tense, the less pleasurable it will be. Breathe and go with it.

Rimming

Rimming is criminally underrated and I am here to bring it to the masses. Rimming is, put simply, eating ass. But there's an art to it, just as there's an art to going down on someone. Try circling someone's butthole with your tongue, then pressing it down flat and lapping it, before pushing your tongue in as far as it will go. Remember there are thousands of nerve endings there, so get creative, maybe using your hands at the same time.

Toys

Toys are a great way of getting into anal on your own and testing your limits. But they're also an equally awesome way to play with your partner. Butt plugs come in all different shapes and sizes, made out of all sorts of different materials. You can also buy anal training kits, which allow you to start off small and work your way up. Try masturbating solo with a butt plug in to see how it accentuates your orgasm. I absolutely guarantee that it will take it up another level.
There are also things like anal beads, designed to be whipped out at the point of orgasm by a partner, dildos and vibrators for double penetration, and for the incredibly adventurous among you, a 43-inch anal colon training snake.
Penetrative sex or pegging
Anally fucking your partner is one of the best and dirtiest things you can do together, whether you have a penis or a strap on. Unless you're a pro in this department, I recommend that you build up a bit first, putting a toy or some fingers inside your anus first and using lots of lube before penetration. Make sure that the receiver has relaxed those sphincter muscles and the person penetrating is going slowly, listening and responding to their partner. Once you're in the groove, you can then try double penetration with a toy, or if you have a clitoris, a vibrator for clitoral stimulation.


More like this