Burberry partners with Marcus Rashford to get kids reading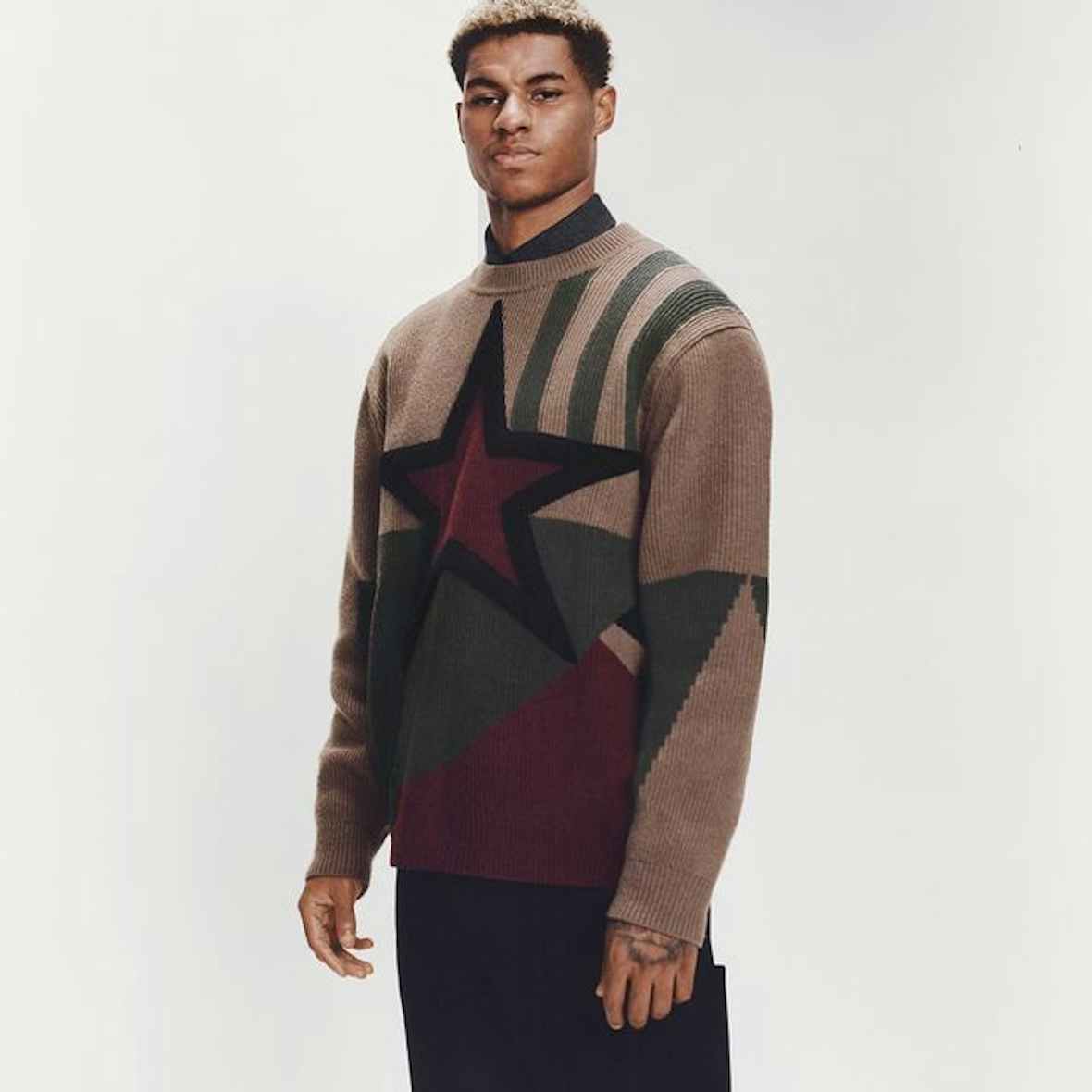 The British fashion house and Man United's shining forward – and ardent campaigner – team up for a mission to make reading as accessible as possible in the UK.

How does Marcus Rashford MBE do it all? When he's not Man Utd's shining forward, the Mancunian is ardently campaigning against racism, homelessness and poverty. He's put pressure on the government, calling for an end to child poverty, set up food distribution initiatives after the Tories ended free school meals, and publicly questioned Rishi Sunak on growing concerns over universal credit clashes. And that's just the tip of the ​'berg.
Now, he's hoping to improve literacy skills for children across the country, in partnership with Burberry. The campaign will see the footballer and the British fashion house support organisations that help disadvantaged children access books. ​"We've identified a real need here," Rashford, 24, says in a statement. ​"Far too many children do not currently have access to books, typically because of financial restraints, and there was a need to inspire them and allow them to see beyond the challenges they face daily."
Last month, the National Literacy Trust (NLT) found that one in four schools in England's most disadvantaged communities don't have a library or designated reading space, compared to a national average of one in eight schools. Through the partnership, Burberry is funding 10 schools that are most in need across Manchester, Yorkshire and London. Those schools will also take part in the Marcus Rashford Book Club.
Set up earlier this year with Macmillan Children's Books (MCB), the programme encourages a love of reading in children, hoping to get their imaginations running wild. Through this, the 10 selected schools will receive a donation of 8,000 books curated by NLT and provided by MCB, including a diverse range of fiction, non-fiction and illustrated books. Dedicated training and access to NLT resources will also be available to 200 teachers across the UK.

"These children need the escapism of reading more than most and access to books should not be restricted by the area you grow up in," Rashford continues. ​"Coming out of the pandemic, there was a huge need for safe spaces – a space where children could come and just breathe; process their feelings."
Across the pond, Burberry is building on an existing partnership with Wide Rainbow, an NYC-based non-profit organisation offering after school programmes in the contemporary arts. Funding will help to create 15 libraries across the city and its outer boroughs, as well as three larger libraries in Los Angeles, Detroit and NYC, with spaces receiving over 100 children's books. And over in Asia, Burberry is funding Bring Me a Book in Hong Kong, providing 500 books to youth centres across the region, plus storytelling workshops.
"I hope children will feel the benefit of these spaces for years to come. This has been a really rewarding process and I'm thankful to Burberry for continuing to stand with me on this journey to better underserved communities and offer real opportunity," Rashford says. ​"It's never a no, it's only a how, and that makes this relationship so valuable."

More like this