Photographing the magic of British suburban girlhood
Photographer Elaine Constantine returns to THE FACE with a story that traces the hallmarks of British girlhood: the giggles, clothing, make-up, and hair that flies around and in your face.
Taken from the new print issue of THE FACE. Get your copy here.
I press replay on the Essex town I grew up in – population 4,835 – in my dreams. Only its outer limits have always stretched with the time in-between. At night, I move through, or rather up, the central high street, flying past the remembered places: Spar, Peacocks, Co-Op Funeral Services, the local caff ("POP-PINS"), the women's shoe store ("Glamorous"). But in the dream version, there's a kind of supernatural charge in the air, one which alchemises better shops, better restaurants – better everything. Sometimes, entirely new streets snake off the main stretch, with leafy, London-style squares or courtyards lying in wait; usually, a secret swimming pool appears in the ground and I jump in. This nighttime process of discovery feels like a series of dominoes toppling outwards, through which my suburban town unravels as a place to explore, not a place to escape. In the dream, I move with the stilted, ground-level flight of Google Street View, which is incidentally the only way I can keep up with the town these days, as nobody in my family lives there anymore (my lived experience of it died, with my girlhood, when I was 21-years-old).
In the dream I feel very strongly that those things have always been there, and I have missed out on them only because I just wasn't looking hard enough. I wake up overwhelmed by the sensation of missing out, which is equivalent to how suburban adolescence has always felt, anyway.
My teenage hometown, like many others in the UK, is circumscribed by a railway line; it also happens to be on the coast, which means there's always been only one way in, and one way out. In that sense you could call it the supreme example of suburbia: a dead-end road, or, in British parlance, a cul-de-sac.
The feeling of lack that defines British suburbia, as with any suburbia, is contradictorily defined by its adjacence to the city's pleasures: always a train, bus, or car ride away. You're out of their bounds, but you can see the outline. There's a mythology around all this lack, and the things that girls find to do inside it, but it's mainly American. We're regularly subjected to it; it colours our own experiences. This year's breakthrough pop star, Olivia Rodrigo, drives through the shared suburbs of our mind; containing the same gigantic houses Molly Ringwald drives past in Pretty in Pink; the same chemtrails that Phoebe Bridgers looks up at the sky at; the same pavements that the protagonist walks down in the latest Netflix Original; and the same twilit sunsets that TikTokers are crafting their own cinematic odes to on their phones.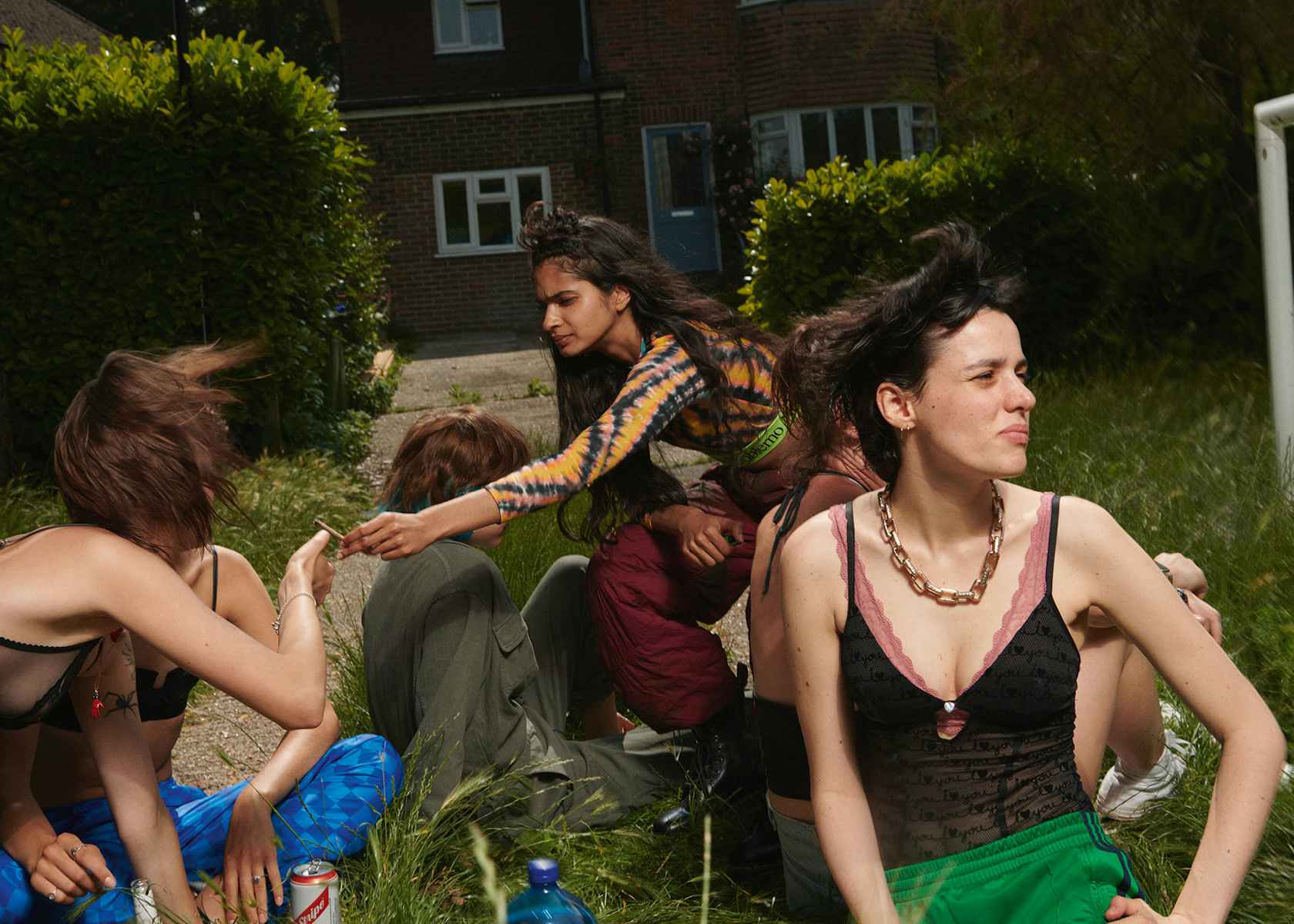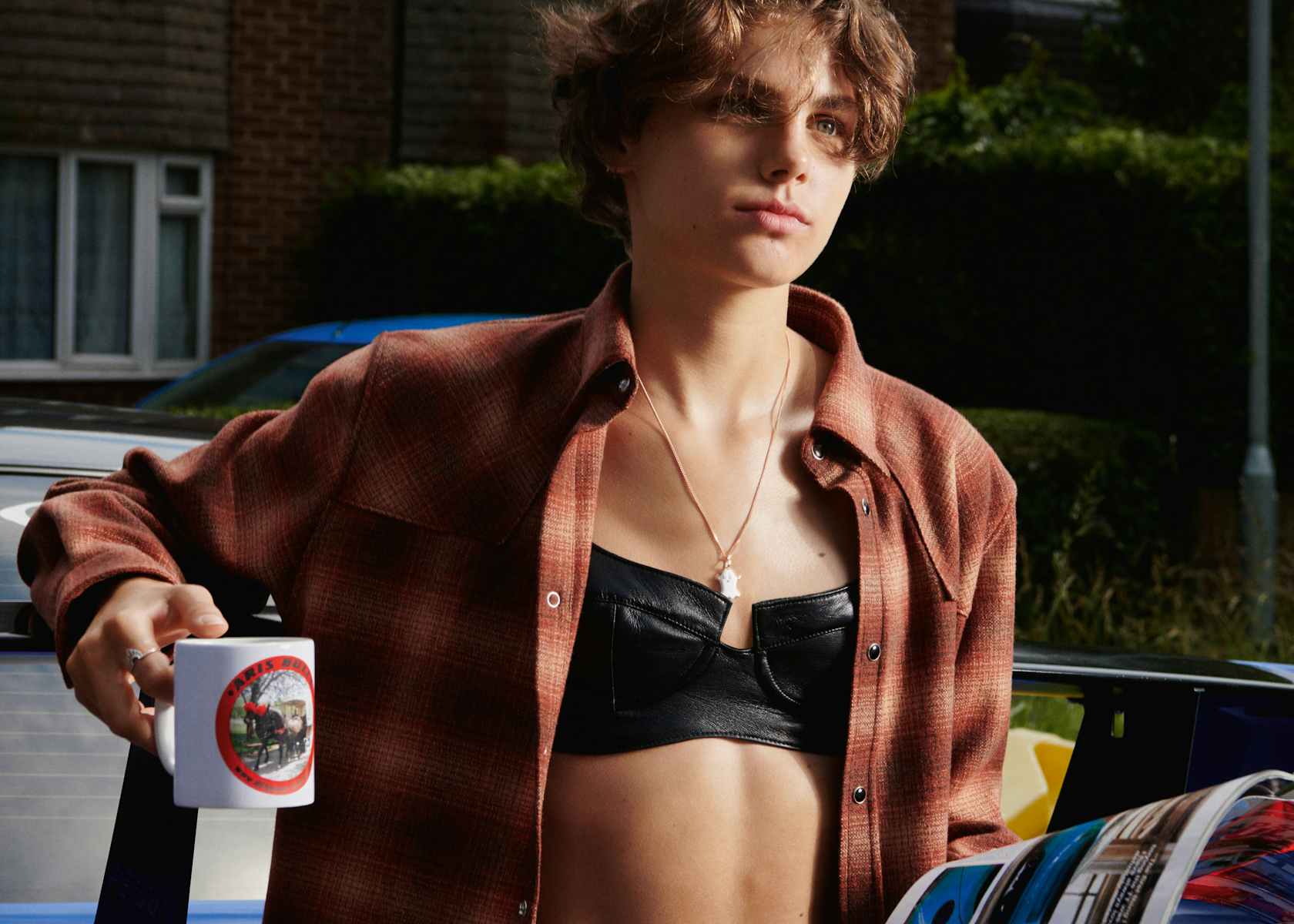 But why should young Americans have all the fun of seeing their adolescence in a cinematic mirror? There is, too, a shared experience of British adolescence, one that feels different in character than the movie-fied adolescences we regularly consume. The difference between American and British suburbs is, ultimately, one of space: the rise of the American suburb coincided with the nationwide acceleration of car use, whereas the establishment of UK equivalents is pre-car, and hence concerned with spatial efficiency. It's the difference between detached McMansions and densely packed, terraced houses; plots of land and narrow strips of garden; concrete highways and a single National Rail line through a field. In the UK, we exist closer together with one another, then, but we're also closer to our own messy, overgrown history: we've inherited our spatial constraints from more ancient cities and our suburbs follow the same, unplanned parameters. The British suburbs don't adhere to straight lines – they jostle with and among the wildness, with history.
In A.K. Blakemore's recent novel, The Manningtree Witches, teenage girls are variously described as pale, ​"sluttish", ​"free with words" and covered with pimples; that these girls feel so familiar, in a story set during the English Civil War, makes its own argument for the timelessness of raucous girlhood. The story details the experiences of a 19-year-old girl, Rebecca, who sees the women around her become targets of Matthew Hopkins and the Essex witch trials he spearheaded. I love the throughline of life as a young woman in an average British town that Blakemore gives shape to; in how she brings to life girls who walk arm in arm and make fun of the whole world, their world being ​"two villages that add up to something like a town". There is one, long road, along which ​"the people live, for the most part, in some few dozen houses hunched along in various states of disrepair and flake, all mouldy thatch and tide-marked, half-tended gardens and smalls drying on lines that hang window to window across the muddy street." I read this and think of the identical brick estate houses with overgrown front lawns in my own Essex, which jostle for superiority with front gates and satellite dishes (the Americans can keep their white pickets; we'll hold onto our creaky iron-cast).
Reading the book, you can't help but feel a communion between the past and present of girls' boredom across centuries, across aeons, with the devil infinitely everywhere – or, in other words, other people's judgements. ​"The indignity of it all. The hopelessness. I could cry," Rebecca thinks at one point. ​"Because nothing has ever really begun, and nothing is ever likely to." She could be describing a Sunday in the suburbs.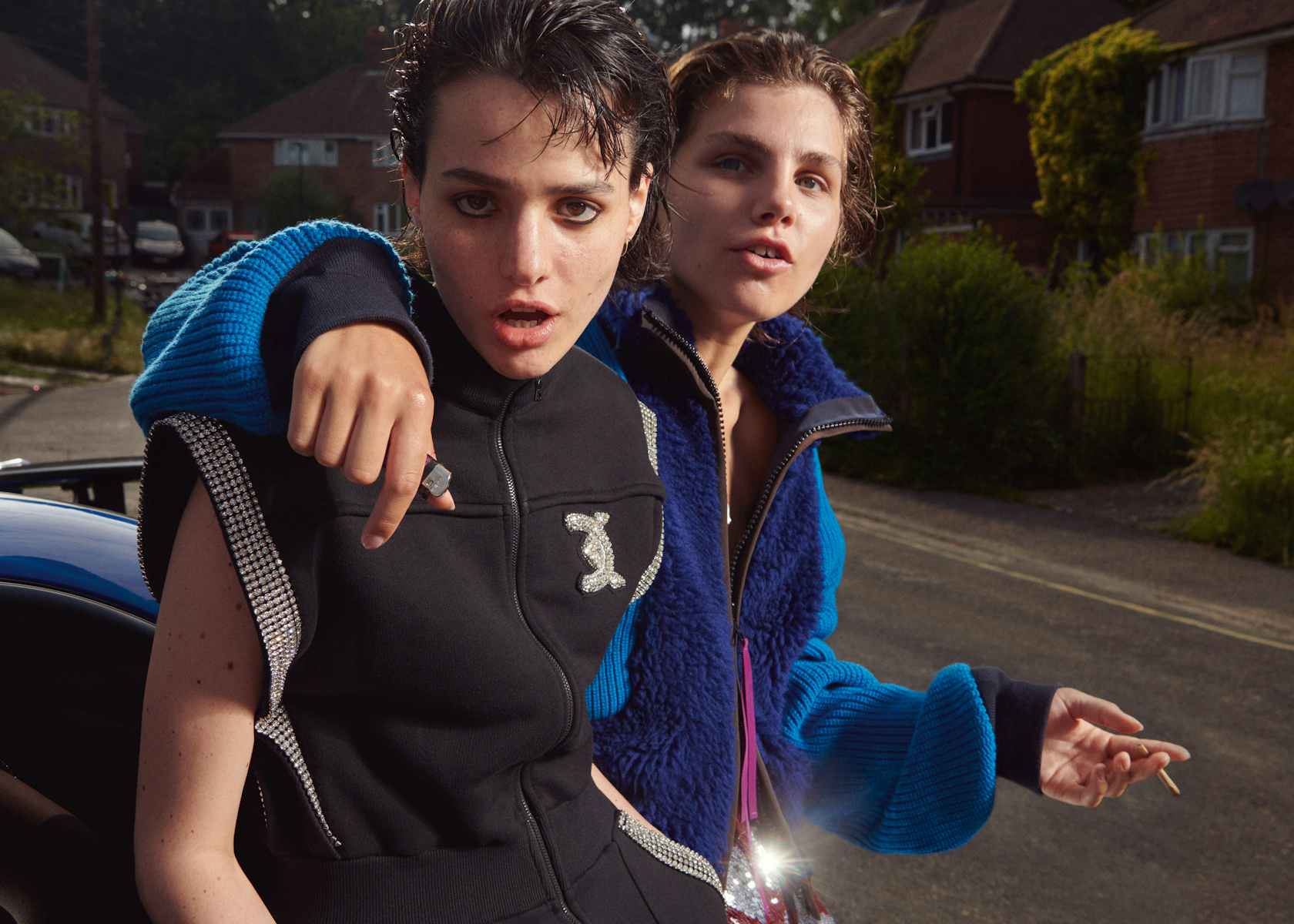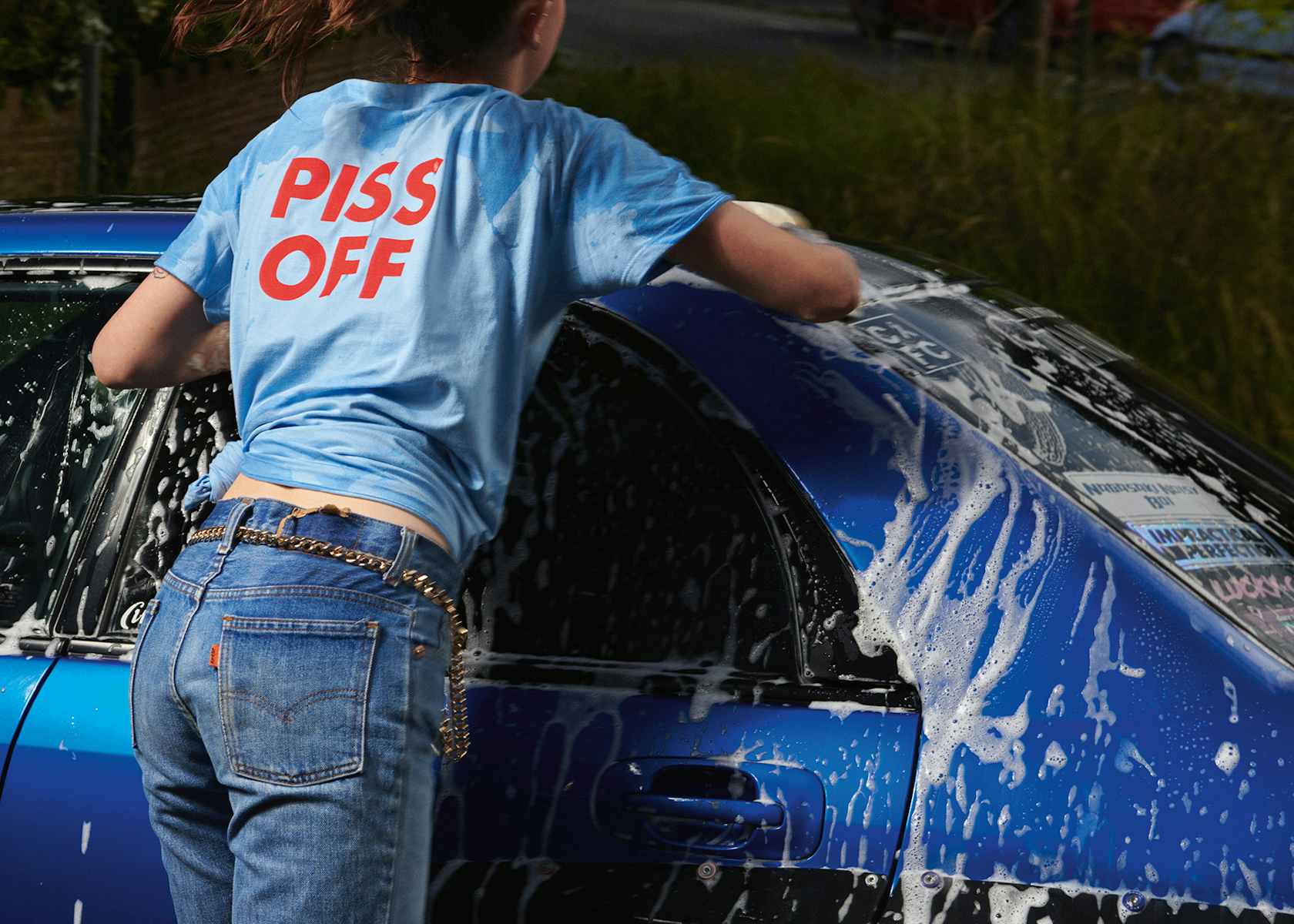 But it's inside all that nothing that British girls have formed their own mythologies; their own customs. Certain habits that grow and curl around your ankles in the summer months, inside all that stretch; all those ideas of things to do, where there is nothing to do, passed on through generations. Some of these are a little like superstitions. After all, for actions to become customs, they require a group. How girls move together, dress together, wear make-up together: there's a magic to be found in all this repetition, in the experience of girlhood as a collective.
It's no accident, too, that ​"custom" has the same etymological root as ​"costume"; the idea of shared practices long-established and accepted by a particular group – like those of teenage girls – is closely tied up with ideas of how we dress. Think of the kind of dressing up that happens when there's nowhere to go: the mix of accepted items with what is individual, the mix of whatever you can get your hands on with what you have actually chosen, and desire. Trends come and go; lip gloss, visible neon bra straps, elastic hair bands and Rimmel kohl eyeliner are forever. Costuming as they do unruly, unreliable bodies, the clothes don't quite make sense yet, and the girls who wear them have not yet been consolidated to what is adult.
"The suburbs are full of in-between areas that high culture doesn't value," wrote Daisy Alioto in a recent edition of a newsletter called Dirt. ​"Have you ever paused to consider the beauty of a highway median or a springy drainage pipe?" It's true that certain locales within the town limits become gathering spaces of almost spiritual significance: a concrete slab in a field becomes its own kind of stone circle, a fountain outside a Costa Coffee becomes an altar. But the suburbs that Alioto writes about are defined by their sprawl – they have a certain endlessness. Instead, for a few years, British girls are queens of their circumscribed world; their little O. Their cul-de-sac. Here, any sense of infinity can only be found in the sky – or the internet.
The territories might be small, but no group of girls is too large: packs of ten, 12, 15 are encouraged, perhaps necessary (in adulthood, you trim things down). Girls have always moved together, but with the internet, they're together all the time. The desire to be documented – remembered – chimes with the use of devices that give the gift of self-documentation. Polaroids have become film cameras have become disposables have become camera phones have become an extra limb, an extension of the self with connecting tissue so fine as to be invisible.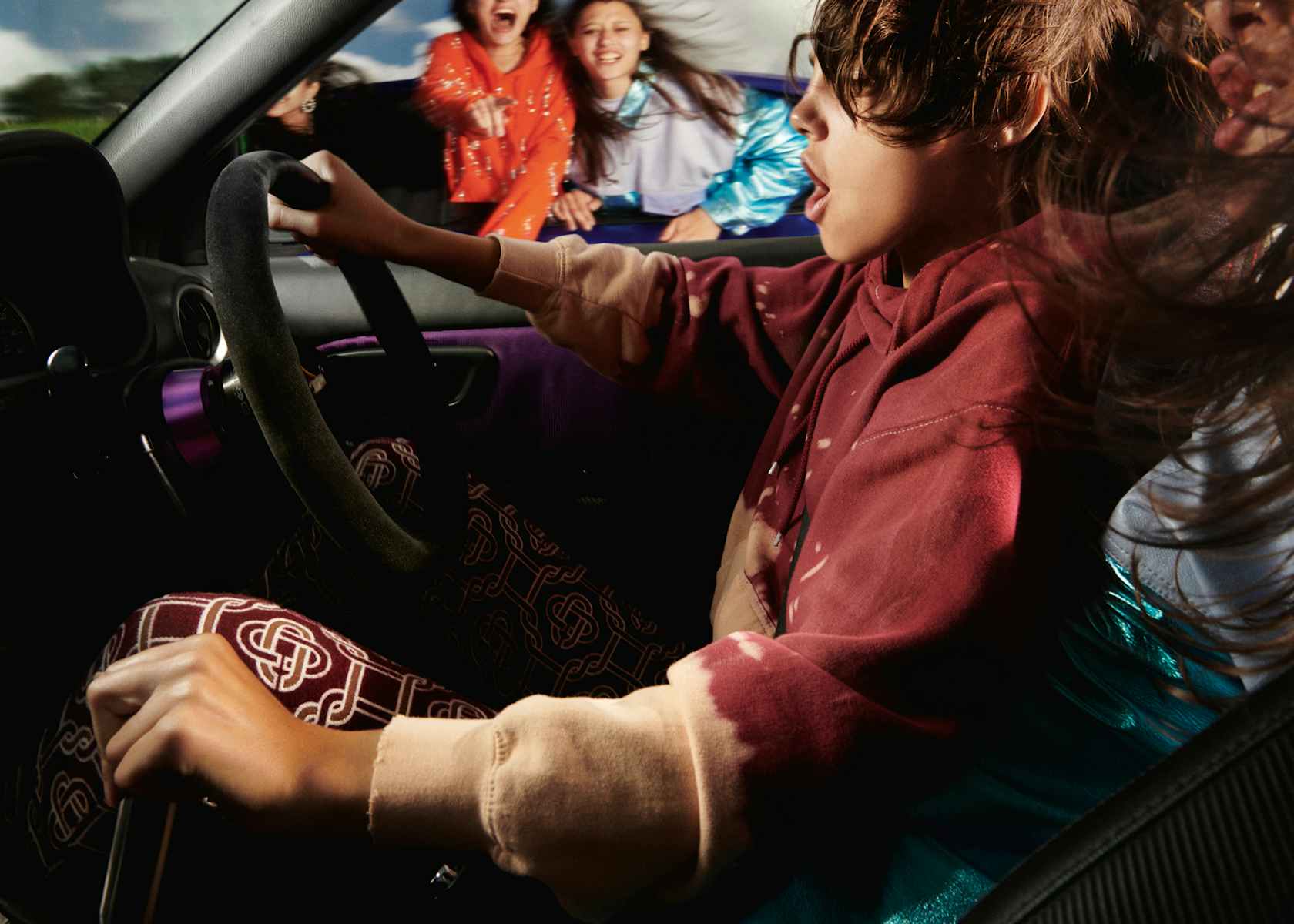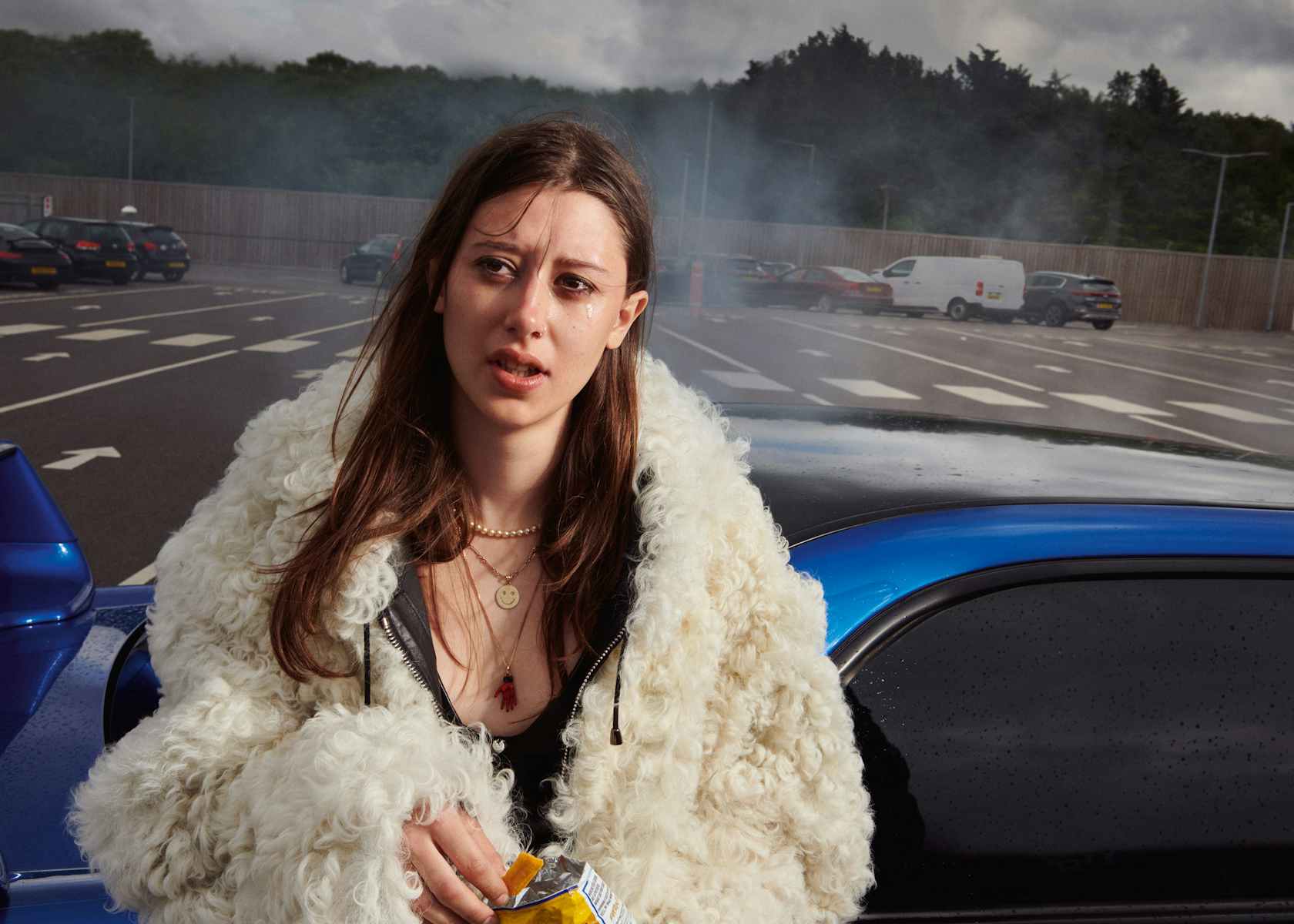 Eventually, the girls can put down their phones and take the wheel. One girl passes her test and becomes instantly legendary; soon, more join her on the A‑roads and roundabouts. Driving is freedom – that much we share with our American Rodrigo-heads, at least. In the city, buses come every few minutes; in a suburb on the edge of the wilderness, public transport means hours spent waiting for the crest of a bus to come into view (more space, and more time, that you didn't ask for). And once more and more girls are driving, they are inevitably accompanied by more and more stories of girls' accidents. Driving in the American suburbs speaks of forward motion along wide roads; the British roadscape is filled with twists and turns, danger and dead-ends.
To experience your girlhood in the British suburbs is to have an awareness of the sensation of limits; it's also the attempt to test those limits, of your surroundings and yourself. There are the traditional rites of passage: first cigarette, first kiss, first lie to a parent. But there are also the more peculiar ones, the ones that occur in their own sphere, separate to parental rules. Within the girl world, there's a claustrophobic intimacy – a devouringness – that produces strange, coven-like behaviours. It feels somehow necessary to ride in a supermarket trolley through a retail park. To speak in secret languages peppered with words either made-up completely or existing at the farthest reaches of the acceptable: deploying the worst swear words you can imagine, the most insulting, the challenge being to throw them out as casually as possible, in combination with streams of delirious giggles. And, in the most severe contrast of the mundane with the magical, to share a bottle of straight vodka in a church graveyard at night. And if these behaviours aren't their own kind of tradition, after all, then why do they pass down like a contagion?
Of course, if nostalgia for cultural customs is something invoked to resist modernity, then nostalgia for the customs of girlhood might be something we invoke to resist adulthood. This is a cultural trend maligned by writer Jo Livingstone in a recent essay: speaking of adult women who obsess over artists like Olivia Rodrigo and Carly Rae Jepson, she writes that they are ​"in a sense obsessing over a version of themselves that does not have to live as a cog in capitalism and does not (in this fantasy) have to contend with reproductive choices," adding that ​"the utopian purity that we see in the hearts and minds of teenagers – and in the prom tunes of Carly Rae Jepsen – is never the experience of teenagers themselves". But while she talks about a kind of American high school-ified girlhood obsessed over through pop music and television, I don't think it's true to say that British suburban girlhoods are mirrored – or rather, refracted and distorted – by present-day visual culture in the same way on our phones, laptops and television screens (just think of Sex Education, ostensibly set in Wales but resembling Dawson's Creek put through a saturation filter). What British girls do and how their behaviour repeats itself through time feels rooted in something else – something shared in common, though something secret, too.

In his 2019 work, Under Under In, artist Mark Leckey projects a memory out of the British suburbia of his mind – a period of his youth where, as he describes in the catalogue text accompanying the Tate show, O' Magic Power of Bleakness, ​"there was my sister, there was the local Spar, there were power cuts, there was a fairy man." An audio-visual play following a group of five teenage boys who discover a fairy path under a motorway bridge, the installation produces a kind of haunting out of the artist's feeling of being haunted by his past – by the fact of its unresolvedness – and how the aura of technology, and its continual cycles of obsolescence, approach something supernatural. The fact that they are boys is unimportant; in fact, Leckey describes how he drew inspiration from historical ideas of contagion in the project's depiction of youths overtaken by the supernatural, such as epidemics of mass hysteria, 90 per cent of which are concentrated on females.
This contradictory link between youth and ancientness is something other artists have explored. In 2012, Leckey's contemporary Jeremy Deller gave us a chance to jump around on an inflatable Stonehenge, and his 2005 Folk Archive book (a collaboration with Alan Kane) explicitly situated girls binge-drinking in town centres as part of a lineage with performances of traditional British customs going back centuries. Elsewhere, Bill Henson has combined his spooky images of floating adolescents alongside crumbling, ancient Greek sites. And Justine Kurland's photographs of gangs of young women locate teenage girl utopia at the point where urban decay and vast wilderness overlap in abandoned cars and under railway bridges.
Elaine Constantine, meanwhile, is a photographer who has always offered a unique lens to the rituals of British girlhood – certainly more than any other photographer who has had the same degree of success in Western fashion. This is because her lens captures how they move and live and jump and shout – it exists among them. It's a talent for kinetic energy she demonstrated to sublime effect in her stills for her feature film Northern Soul, which brings to mind Leckey's own Fiorucci Made Me Hardcore.

Her oeuvre is like a bank of all the material traces of British girlhood that we share: giggles, clothing, make-up, hair that flies around and in your face. Her ability to also photograph fashion campaigns should surprise no-one, because what is more desirable in fashion than preserved youth? Only, it seems, that uncaring, unkempt, unmanufactured kind of youth, an energy that is spirited out of nothingness, like a spell cast in an old folk story that the adults don't tell any more.

Recently I went to Stonehenge for the first time. Arriving in the car park, we were presented by a monstrously modern structure, as erected by English Heritage to convince unknowing tourists that the ancient site has a front door and that, to venture through it, £25 is a reasonable sum. Luckily, there's a wilder, Trojan horse route to the site, a side road that leads to a public footpath favoured by bikers and caravan-owners. Once there, an attendant in an umbrella told us that the path currently trodden by ticket-holding visitors was once an A‑road, and, until it was shuttered in 2013, cars could simply drive just metres past the prehistoric stones. That miraculous proximity – of mundanity to magic, the accessible with the occult – feels like a road that teenage girls in this country have always taken, or at least kept in their rear-view mirror.

HAIR Chi Wong at M+A World Group MAKE-UP Pep Gay at M+A World Group SET DESIGNER Nicola Bell ACTING COACH Paul Sadot at Industry Art CASTING Lisa Dymph Megens at Industry Art TALENT Elspeth at Milk Model Management, Lola Gentry at Contact Agency, Mars Goundry at Select and Pirya Jain at Storm Models LOCATION MANAGER Robert Hamilton PRODUCTION Sophie Walsh and Jordan Groves at Industry Art RETOUCHING Art Post PHOTOGRAPHER'S ASSISTANTS Rob Baker Ashton, Simon Wellington and Okus Milsom STYLIST'S ASSISTANT Juno Jones HAIR ASSISTANT Essi Karjalainen SET DESIGNER'S ASSISTANT Martin Perrin

More like this