Filmmaker Jade Ang Jackman takes us on her City of London circuit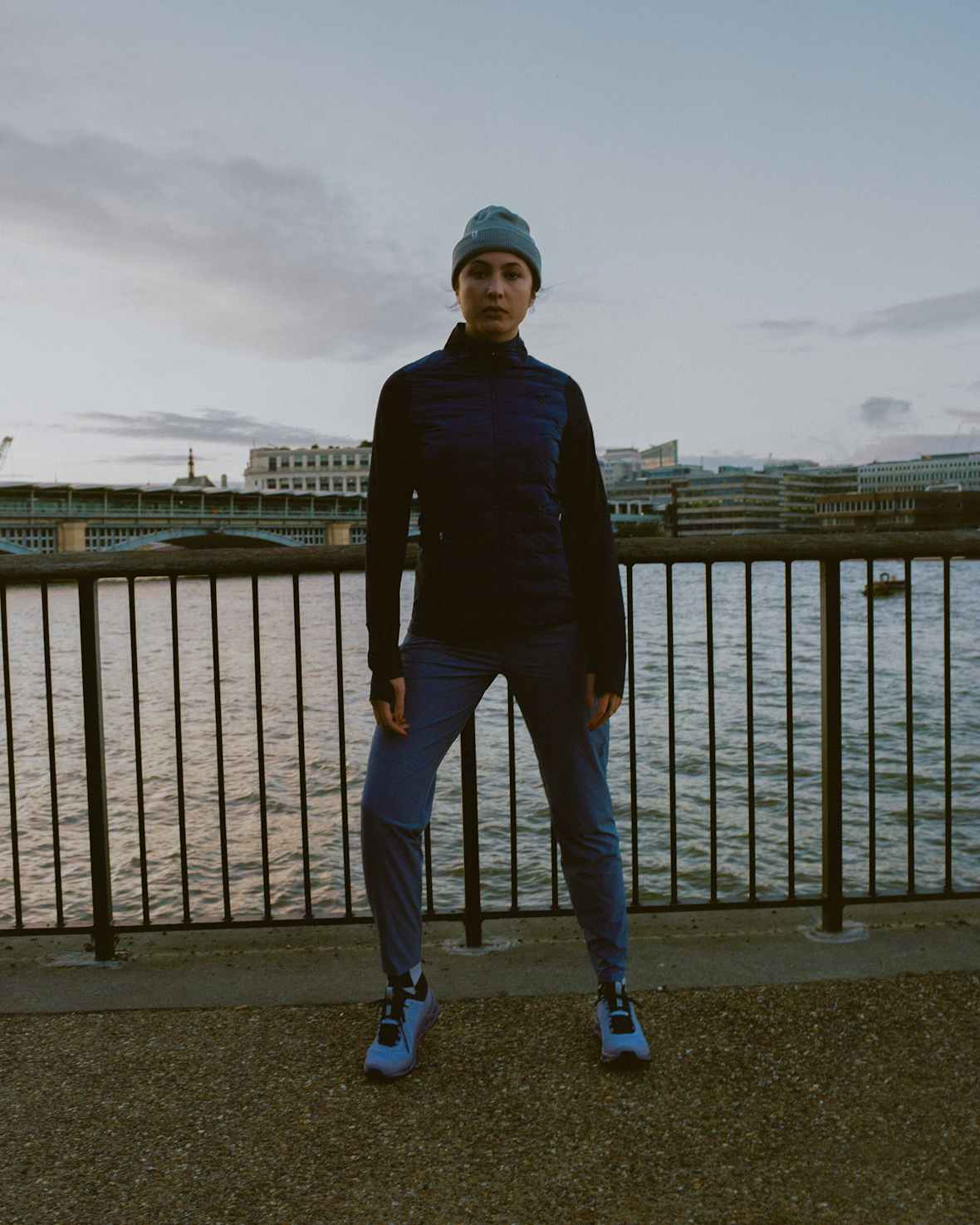 The fast-rising director discusses her enduring love of action films, and takes the latest On collection out for a fast 6k.

THE FACE has partnered with Swiss performance-wear brand On to explore how running can inform and enhance creative practice. Stepping out for a jog with four London creatives, we discover what makes them tick, and how they strike the perfect work/​life balance.
Jade Ang Jackman's love of cinema is tied intrinsically to her East Asian heritage. Watching classic Hong Kong action movies as a child introduced her to the martial arts mastery of actors including the legendary Crouching Tiger, Hidden Dragon star Michelle Yeoh.

"Michelle Yeoh trained as a dancer, and then went into action and performed all her own stunts," Jackman says of the actor – who happens to be from the same Malaysian province as her mother. ​"That transition was really exciting to me."

Now, Jackman is applying this fascination to her own work as a filmmaker whose CV includes documentaries and commercials for the likes of Adobe and Vogue, as well as music videos for artists including Mabel and Years & Years.

Her ultimate goal, however, is to direct her own action feature films, complete with intricate, hard-hitting fight sequences. In order to prepare herself for this undertaking, Jackman recently began her own martial arts training, taking classes including kickboxing and Muay Thai to better understand the demands placed on stunt performers.

Underpinning this is a running routine which frequently takes her through the City of London and down to the banks of the Thames. As well as helping build endurance for those gruelling combat classes, Jackman's 5k-plus runs allow time for her to zone out and clear her mind.

"Sometimes, if I don't run, I feel like I've got too much energy with no outlet," she explains. ​"It's not like it goes into anxiety, but I definitely just need to expend that energy to be a functioning person!"

As we speak, Jackman is finishing work on a documentary hybrid film about stunt and weapons performer Aisha Hussain. ​"It's about her journey working towards being on the stunt register, and how she was able to transcend the mental, physical and structural blocks that stop women from ethnic backgrounds being involved in this industry."
THE FACE stepped out with Jackman for a sunset run – sporting On's Merino Beanie, Climate Jacket, Lightweight Pants, Cloudultra Lavender Eclipse runners and High Socks – to find out how to get fighting fit, and which pop star provides her ultimate fitness motivation.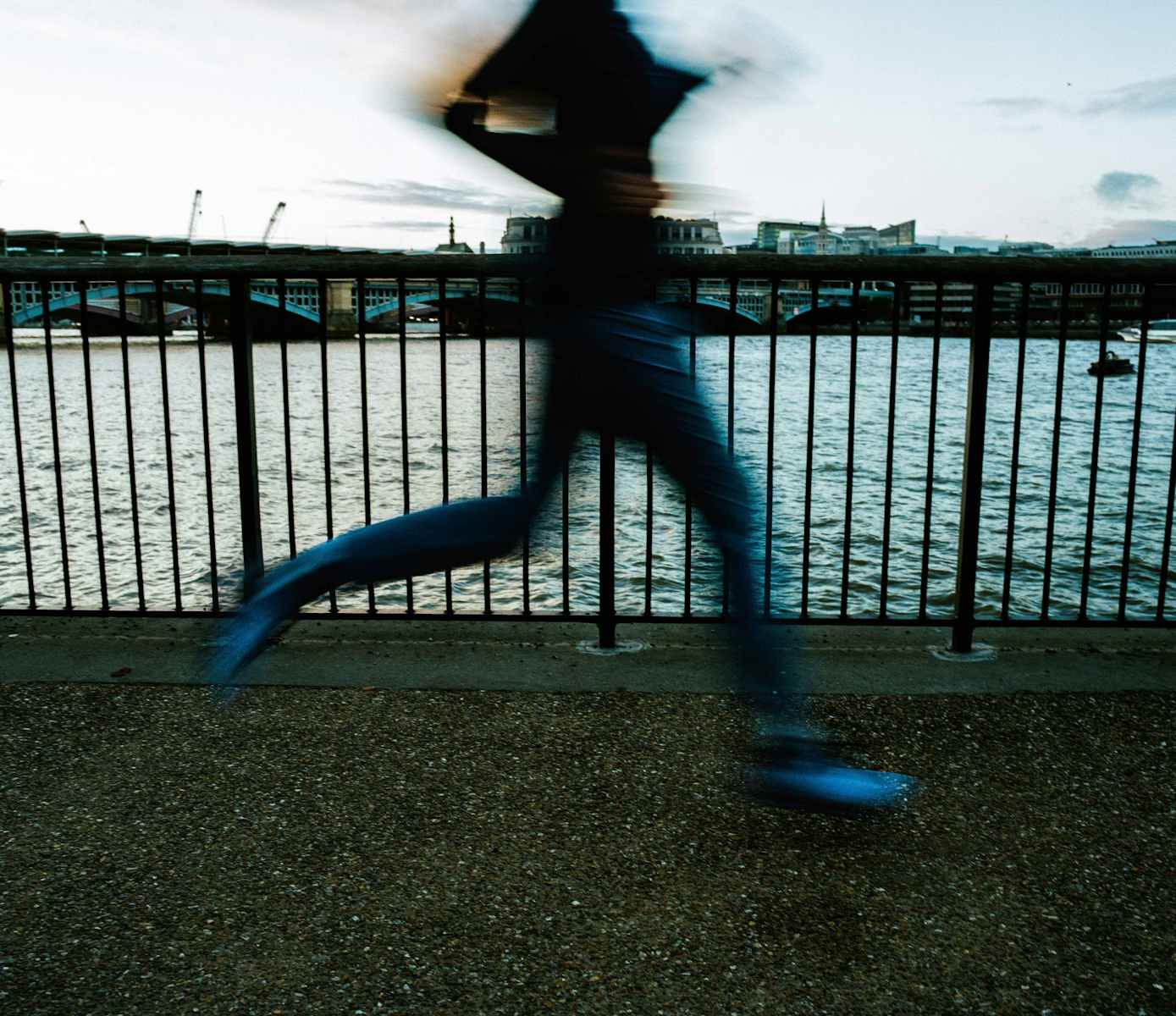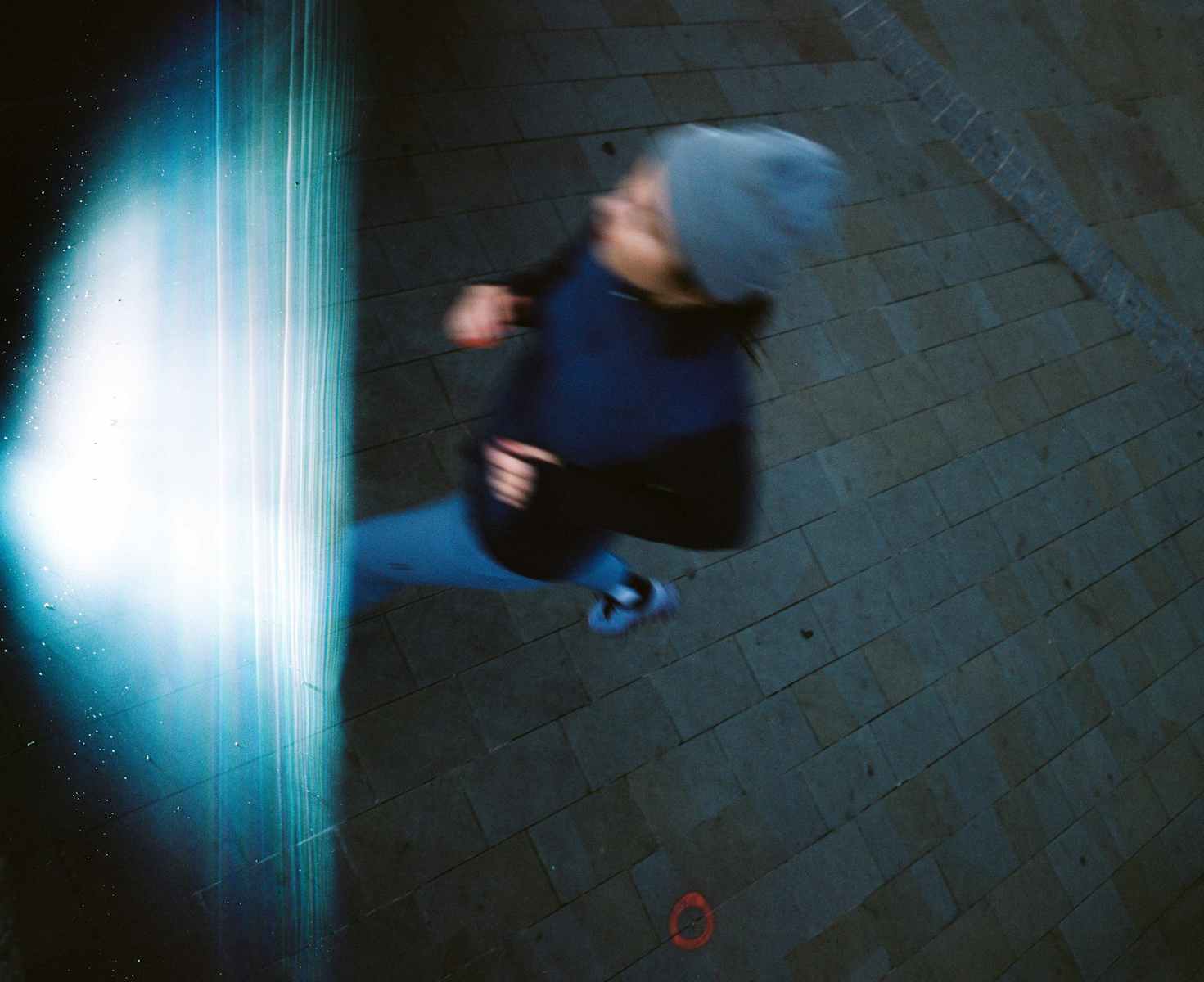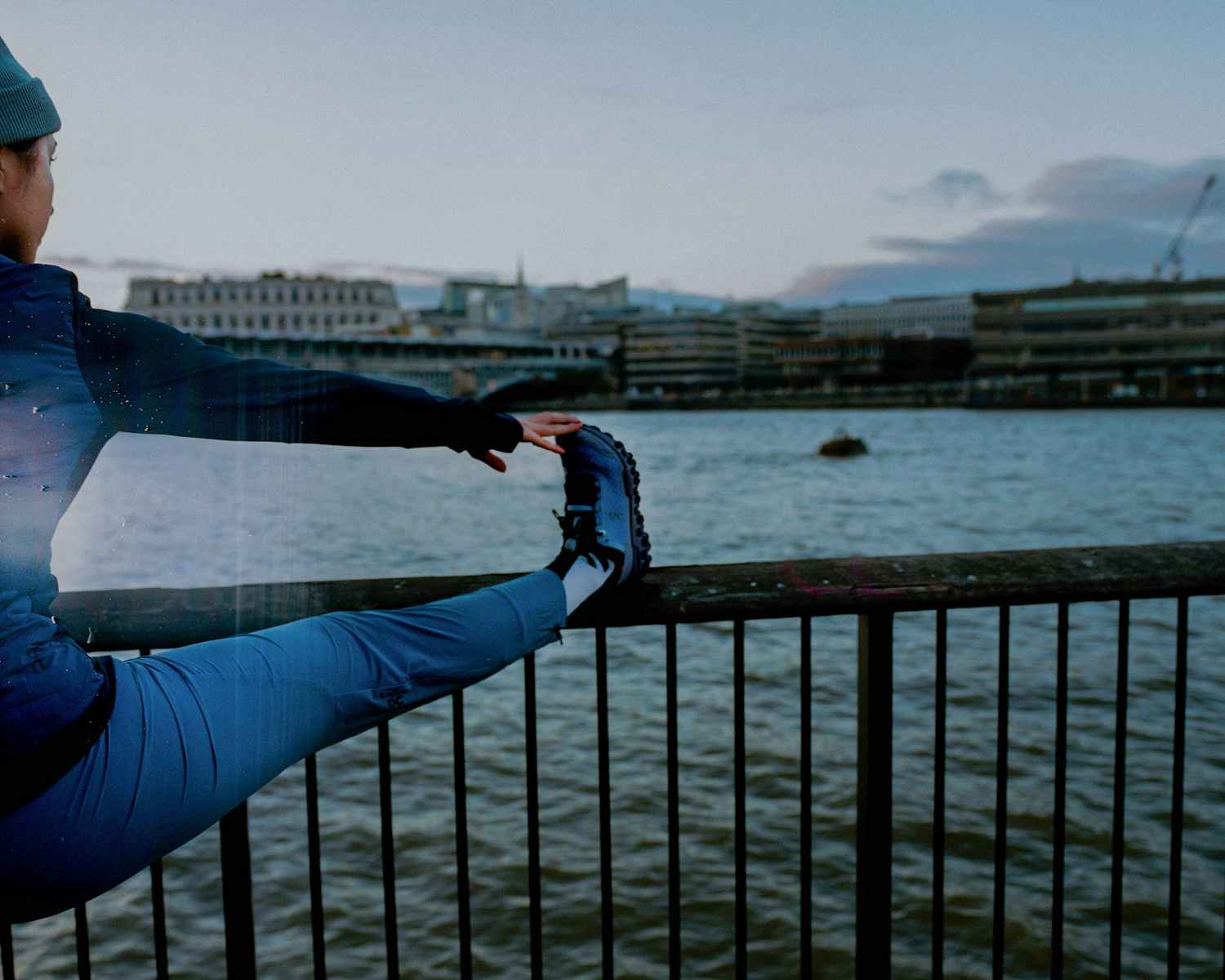 You've been super busy lately. Can you give us some detail on your work – and also your goals?

I'm a director and I write as well. Day-to-day I'm making documentaries, commercials and music videos. But I'm really interested in action as a genre, so my overall ambition is to direct an action drama. It's still a genre that is quite untapped in terms of roles for women. I guess this also partially leads to my interest in movement and sport, which has become a big thing for me recently.

When did you start running?

I've always run, pretty much. I'm quite tall so when I was at school I got forced into the cross-country team! Now, because I'm interested in women's sports stories, I know there's a kind of drop-out around age 14 or 15. Girls become less interested in sport and competition, and there can be more engagement with diet culture and negative body image. That definitely happened to me, but I was able to renegotiate my relationship with running.

Route: Haggerston Park to Southbank [6km]
Click on the map markers to discover more
So your interest in action films has informed your interest in running. How does that manifest itself?

I've been fascinated with stunt performers since watching Michelle Yeoh's films as a kid, and I think that learning fight sequences is one of the most difficult things you can do. I took up kickboxing and Muay Thai to actually start learning about different types of fight moves or sequences. And that's so that in a few years, when I do my own feature, I'll have a slightly better understanding of fight choreography. Running is just another aspect of cultivating that general fitness and endurance as well.

What drew you to start running through Old Street and the City?

With my work, I'm often doing long days or unusual hours, and that means there are a lot of times when the gyms aren't open or the parks are shut. So I figured out a new route that I can do later at night, and that takes me to the Tate Modern. It's all very well lit. Plus, running over the Millennium Bridge over the Thames towards the Tate is very cinematic. Also, sonically, the sound of my feet hitting the metal on the bridge alongside the sounds of the city is really cool.

Which of your recent projects has been most exciting?

I was lucky enough to shoot France's Olympic fencer Ysaora Thibus before the 2020 Tokyo Olympics that didn't happen that year, and document how that cancellation impacted her training schedule – and, in turn, her mental health. She went on to win silver in the rescheduled Olympics this year with her teammates, so that felt like a nice pandemic memory project. I'm also currently writing a short action film, so I can get my fight sequences in there!
Finally: what inspired the choices on the playlist you shared with us? There are some real pop bangers on there – J.Lo and Pitbull, David Guetta…
I think I've got quite an eclectic music taste. If I'm doing a long run, between one and two hours, I like to keep things mixed up so I'm not just going at one tempo. Also, I'm not gonna lie, the reason I have to have J.Lo in any workout playlist is:look at her! She is the queen and she still looks so incredible. Whenever I'm not feeling motivated to go for a run, I just think of J.Lo's ass!
On Set Producer: Katherine Bampton
Senior Project Manager: Victoria de Zanche
Branded Content Editor: India van Spall
Associate Creative Director: Clara Goodger
Art Director: Cara Shurey
Stylist: Rob Boyd
Stylist Assistant: Jon Wallner
Makeup: Marina Belfonse-Rose
Hair: Takuya Uchiyama

TALENT
Pasquale Daniel
Albertina (DJ Jewli)
Rob Boyd
Jade Jackman