100% Liv.e: the maker of sulking jazz-grooves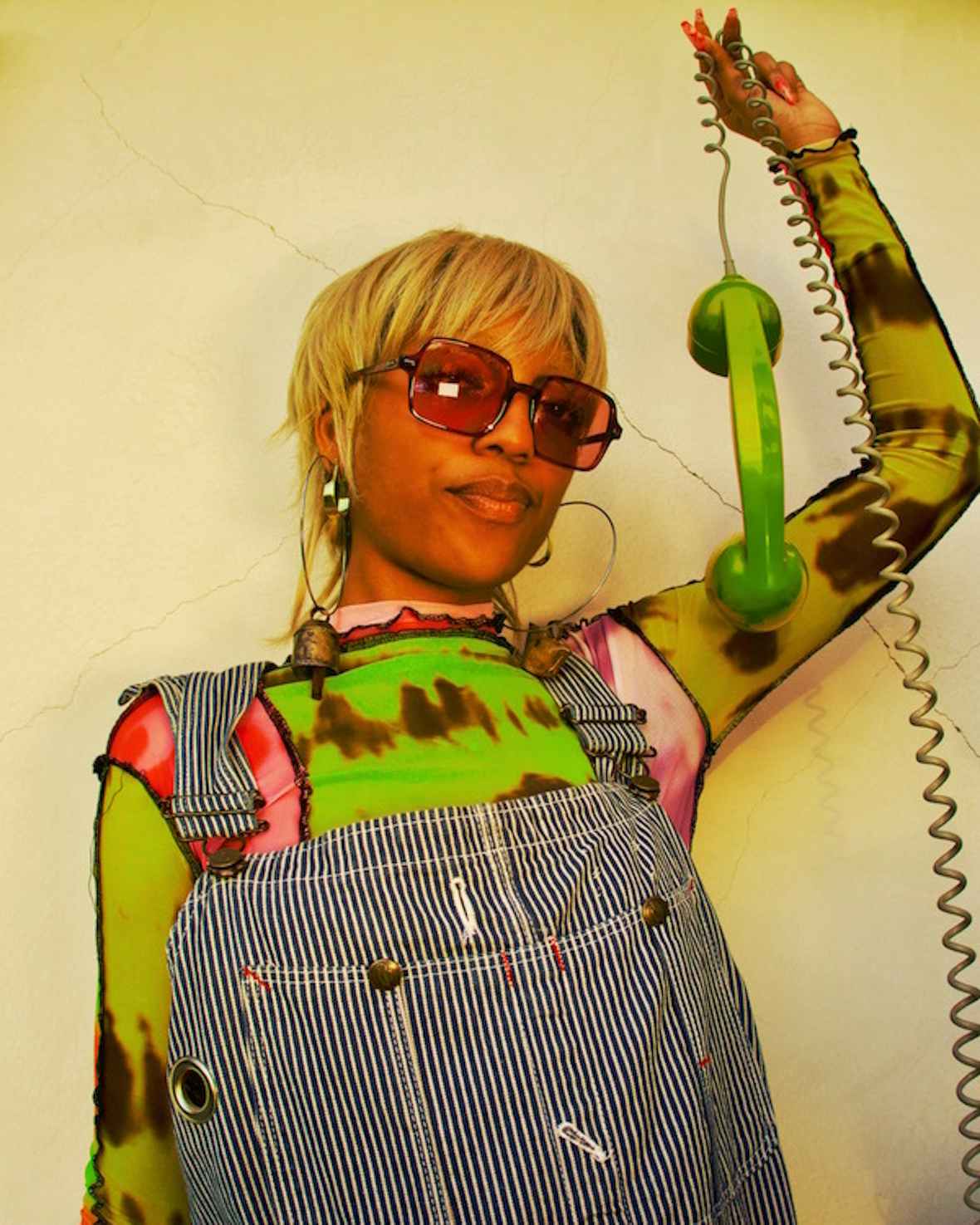 With her forthcoming LP Couldn't Wait To Tell You set to drop this summer, the Texan-raised producer-songwriter teases two left-field, experimental tracks.
Producer-songwriter Liv.e (pronounced ​"Liv") has fans in high places. Born and raised in Dallas, Texas, and living in Los Angeles, the jazz-cum‑R&B artist has already racked up an impressive list of co-signs from Tyler, the Creator, Erykah Badu and Janelle Monáe.
Liv.e's left-field, funk-inflected brand of experimental jazz is heavily influenced by the samples she discovered during her teen years spent holed up in Oakland's record stores.
Head to the 22-year-old's Bandcamp for proof. She's been subverting the sounds native to the southern rap scenes since 2013, but it was in 2017 that American rapper Earl Sweatshirt caught wind of her seven-track EP FRANK. He liked it so much that he personally tapped the young artist to support his sold-out 2019 Fire It Up tour.
This month sees Liv.e release two tunes, Lessons From My Mistakes and Bout These Pipedreams ahead of her upcoming LP, Couldn't Wait To Tell You – out this summer.
Dotted with lullaby-leaning piano chords, fluttering high-hats and sulking rap-grooves, the stand-out single Lessons From My Mistakes plays out as a semi-autobiographical piece of poetry as she croons the lyrics: ​"Smoking green, eating greener. I been getting older, getting meaner. I been letting my love flow a little cleaner." The track trails off at the one minute 30 second mark, but it's not actually the end. Liv.e's voice cuts through, teasing the listener: ​"I know, I know, you thought the song was over but that's incorrect because life keeps going on."
Scroll down for more life changing advice from Liv.e (just make sure you press play first).
10%: Where were you born, where were you raised and where are you now based?
Dallas, Dallas, and Los Angeles.
20%: What's a piece of advice that changed your life?
Trust yourself.
30%: What kind of emotions and experiences influence your work?
I was born under Saturn, so stress, heartbreak, confusion, happiness, sadness, all the emotions that come with growth and release, but also the ones that come with being too hard on yourself and wanting to be better.
40%: What can you tell us about your next project?
It's like an audio diary – a book with pages read from characters' diaries.
50%: Break down your typical day at work…
Well since I work mainly from home: cracking my eyes open to the piercing sun after a possibly restless night, getting grumpy and slamming my eyelids back together. Sleeping for two more hours. Waking up more softly this time and starting my morning routine.
Spark le spliffaroonie.
Open up Ableton and see what I can conjure out of the instrumentals I'm sent, or maybe whatever I'm making at the moment. Maybe even help a friend on a song. Alternatively I probably just read or binge watch something and let my brain bring forth the ideas.
60%: What can artists do to help save the world?
Be honest. Make music or art about the times, or make music and art to take your mind off the times. Remember that you can always create for healing purposes, and when you do you can use it for yourself.
70%: What do you love, like, and hate?
Shows that make you think. Spacing out, sometimes. White supremacy.
80%: How did you celebrate your last birthday?
Half of the day was spent learning and being drained from the lessons of life, but I did end it with Ethiopian food.
90%: What's the last non-essential item you bought?
Bubbles.
100%: What's the most pointless fact you can share?
Worms have five hearts.

More like this