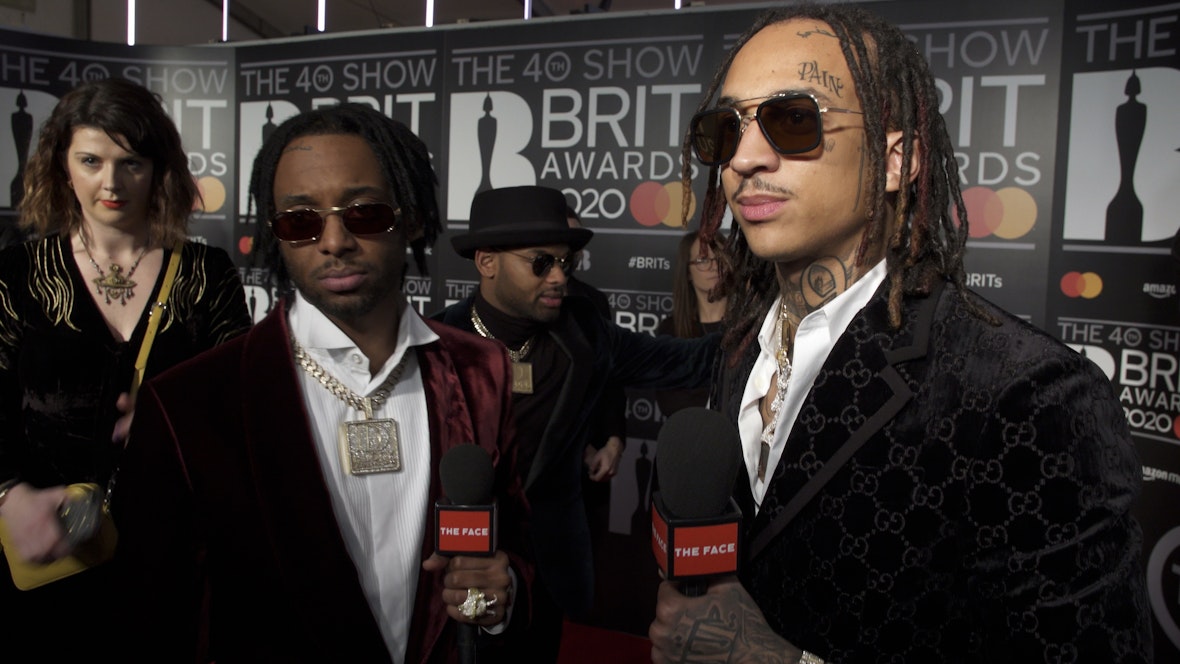 The Face's incredibly scintillating BRITs red carpet interview
Last night's BRITs was a bit of a romp, wasn't it? Lizzo downing a full glass of straight tequila. Face cover star Tyler, the Creator thanking Theresa May in his acceptance speech for best international male (the former PM banned the rapper from entering the UK back in 2015). Ronnie Wood's big gloves.

Before it all kicked off – and before we consumed several thousand cocktails at the Universal Music afterparty – The Face hit the red carpet for some pre-show chit-chat. Watch below to see what DBE think is their rudest lyric, what Mancunian MC Aitch had for his tea, and whether Charli XCX can touch her nose with her tongue.
Interviewer TJ Sidhu, DOP Timi Akindele-Ajani, Editor Millie Gray.
---