Listen to Chippy Nonstop's playfully hard Face Mix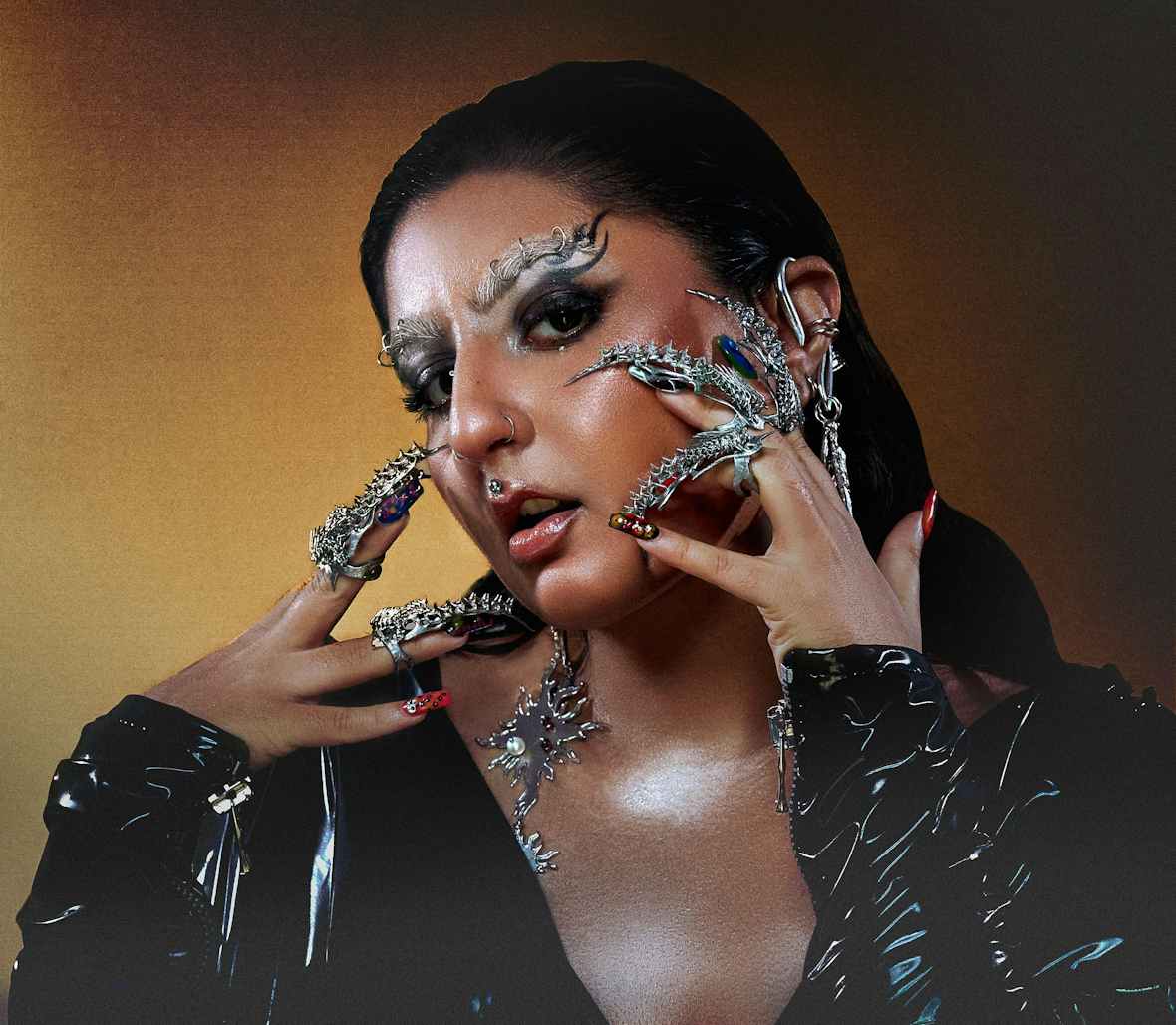 The Toronto-based artist delivers an hour of pounding party music ahead of Flesh festival.
Chippy Nonstop first blew up during the early 2010s with her vibrant style of party-tailored rap. And although over the years she's gravitated towards fast and hard underground club music (check out last year's collaborative album with dj genderfluid), her playful humour and confidence shines through even when she's mixing dark, pounding techno and gabber during her DJ sets.
Chippy, who is of Indian descent, was born in Dubai and has lived in cities such as New York, Oakland, LA, Vancouver and Toronto (she moved to Canada in 2015, after being deported from the USA due to visa issues). Throughout her career, she's dedicated a lot of her time to engaging with queer communities online, and since 2016 she's led the Intersessions initiative, which hosts global workshops and strives for better gender representation in club music.
In May, Chippy Nonstop is playing at Flesh – the UK's first queer camping festival. The rest of the line-up is great, and THE FACE will be there.
There's a small amount of Flesh tickets left. In the meantime, get a taste of the vibe with Chippy's Face Mix below.

What's the vibe/​direction of your Face Mix?
With this mix, I went a little less hard than I've been going. But, like, still hard. More fluid, more vibey, more bouncy. I had fun with it, as usual. I started at 140bpm, ending up at 150.
What inspires you outside of music?
My friends, fashion, art, history, humans.
If you could bring back any closed-down venue from the dead, which would it be?
285 Kent, In Brooklyn.
What makes you feel good when you're playing out?
Easy. The people and the music =).

Tracklist:
1. KETTAMA – Move Like A Vibert
2. X‑coast – Track 3
3. Fredric Selected – Unreleased
4. Wet Trax – You Gotta Go (Boy Pussy's Bathroom Stall Mix)
5. Dj Looney Tune – Workstation
6. TAAHLIAH – Taste My Body
7. Nite Fleit – Chemical Generation
8. Maruwa – This 1 Is For The Ravers
9. Destroy – Wild Reality
10. Dagga – Satellites
11. Identified – Dagga (Bhad bhabie edit)
12. Nite Fleit – Rinse And Repeat
13. Narciss – What's Poppin
14. Megaforce – Can You Not Be So Happy
15. No res – ???
16. Tranceman2000 – Bloodrave
17. Narciss – Hardcore
18. Fibra Vrgov – Radio Song
19. Fibra Vrgov – Sexyback (Female Version)
20. Worm Finger – Sewer Dance
Share

More like this