Conducta's Glastonbury photo diary

The UK garage torchbearer documented his admirable mission to try and play three sets across the festival.
There's no doubt about Conducta​'s love for the dance. With his Kiki Rekords label, the London-via-Bristol artist has ushered in the NUKG movement (that's an acronym for ​"new UK garage", by the way). He's also known to splice garage with bass-boosting elements of jungle and grime, and team up with kindred spirits in the UK club scene for back-to-back sets.

So needless to say, Conducta was gassed for Glastonbury – where he arrived on Thursday, then dipped out Saturday to play a gig in Brighton, and then returned on the Sunday. Armed with a Polaroid camera, he documented his experience of the festival for THE FACE. Check out his report below.

"Glastonbury VAR disallowed my hattrick of sets across the weekend, but I still managed to document proceedings. Due to accreditation issues, I didn't get to touch the fader for my planned b2b set with Bakey and Capo Lee on Thursday. They seemed to get the crowd jumping though and I wasn't missed.

On day two, I went b2b with the legend Plastician at the Stonebridge venue. Me and Plastician have a shared love of garage and great football shirts. Jamz Supernova was there having a wild time.

Sunday – no entry issues. I spent the day enjoying some offsite views and catching up with the Da Metal Messiah. I saw an eclectic mix of music: Thundercat, a bit of Elton and Hamdi, before I went b2b with Redlight and Dread MC on mic. Three Bristolians, one crowd. What a moment with the fireworks above us!"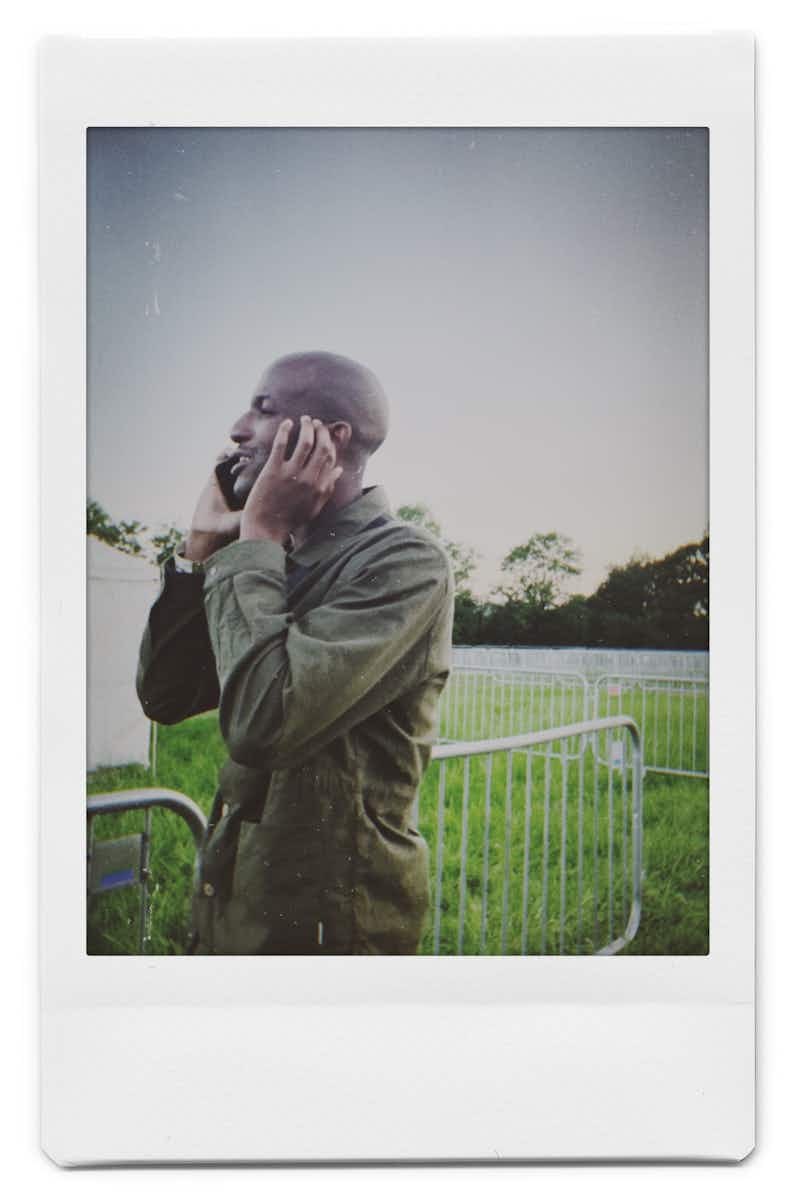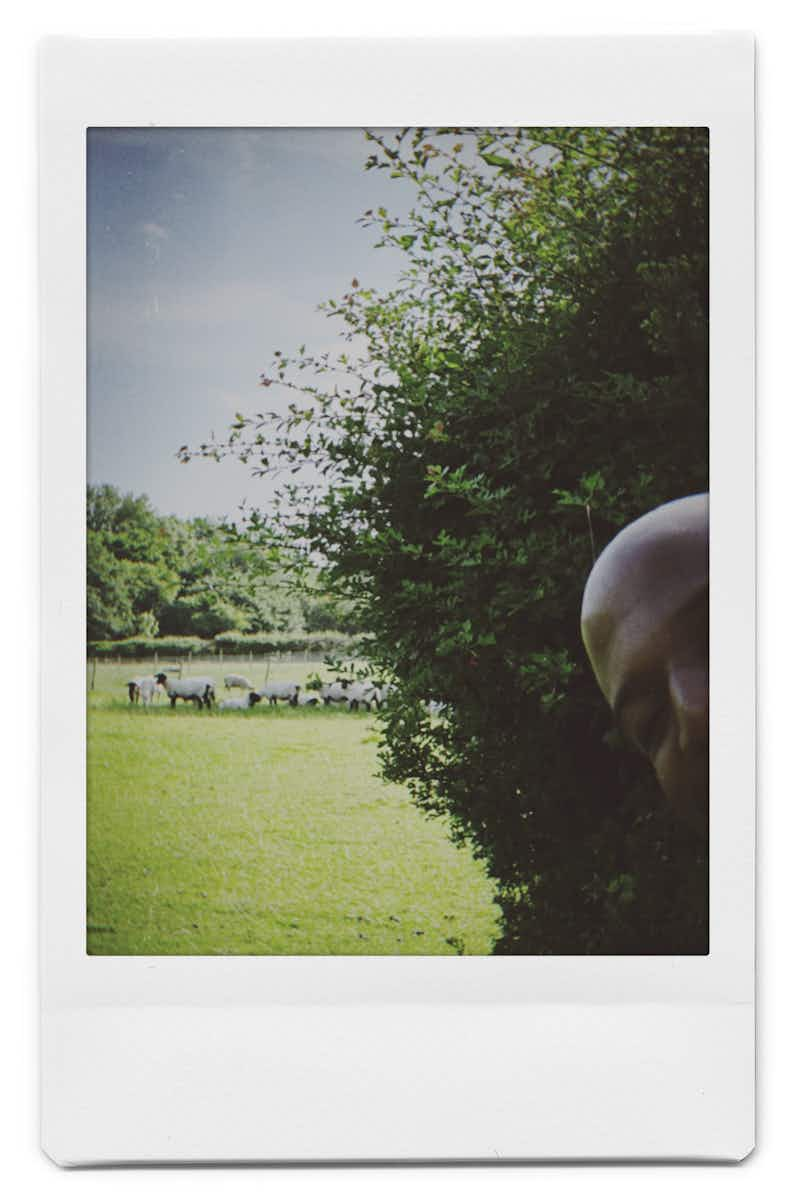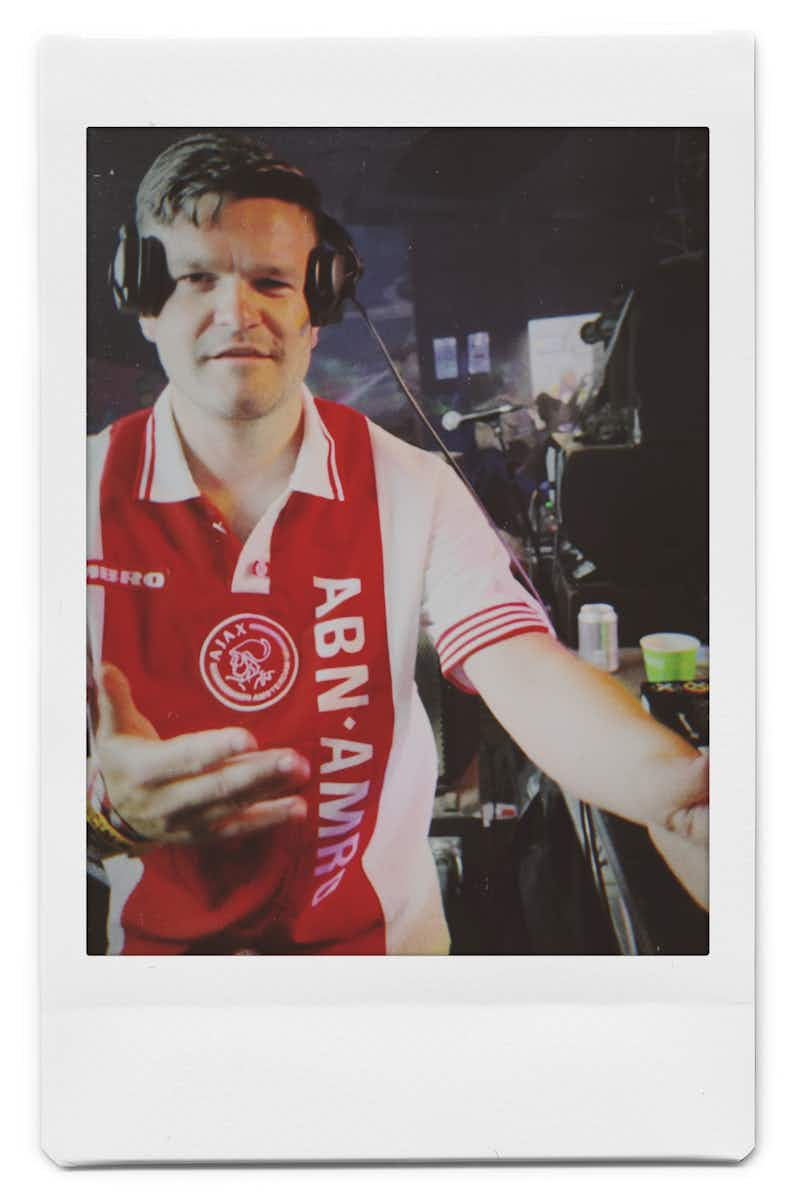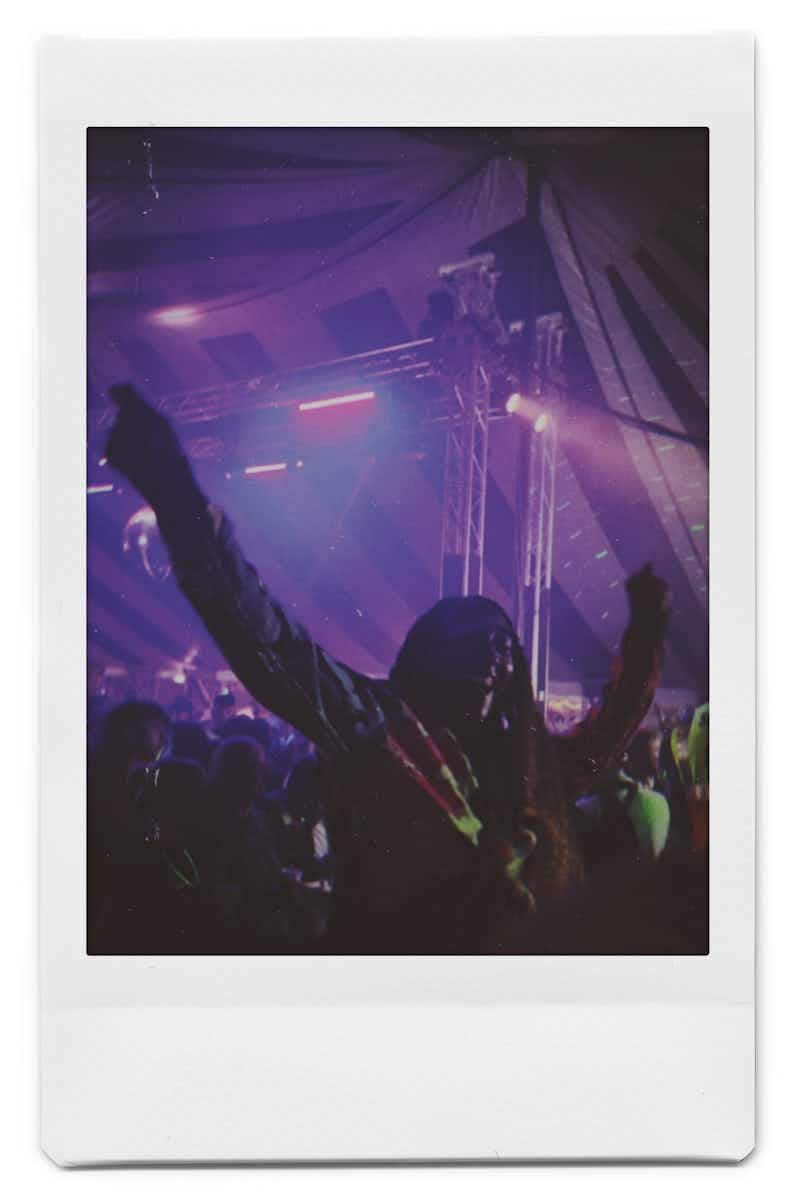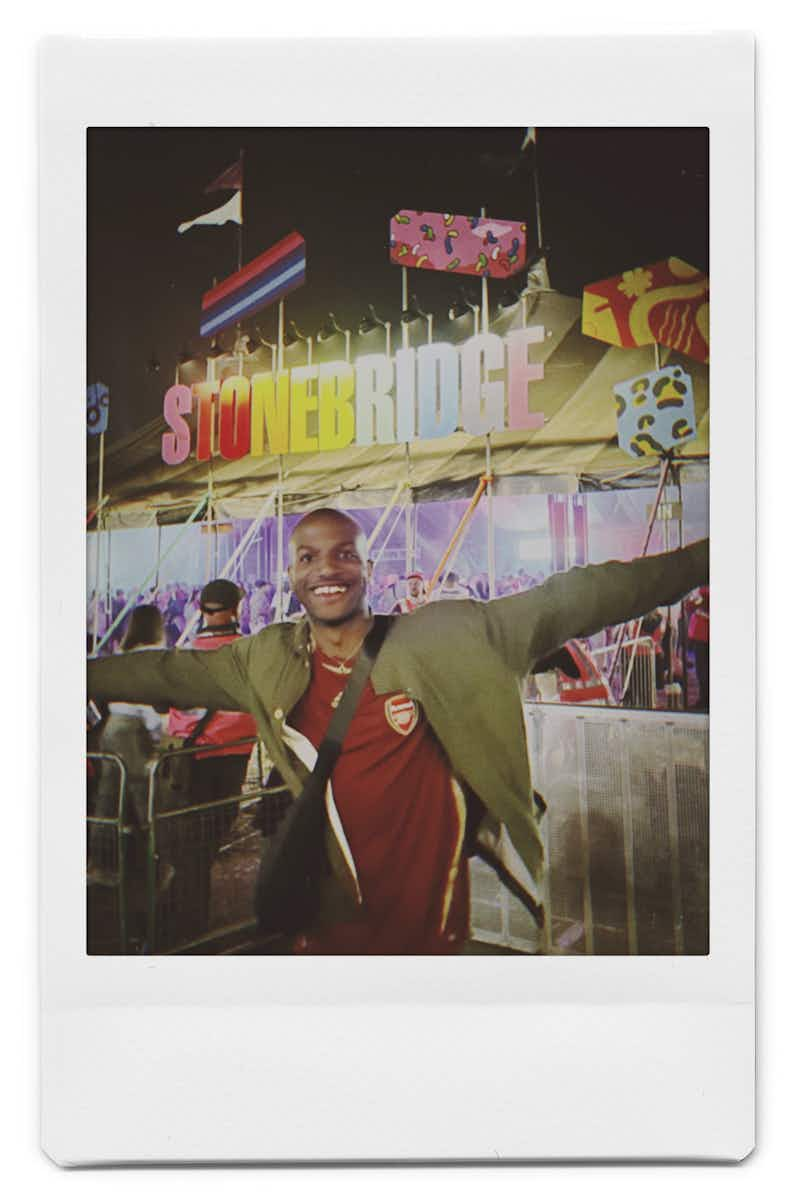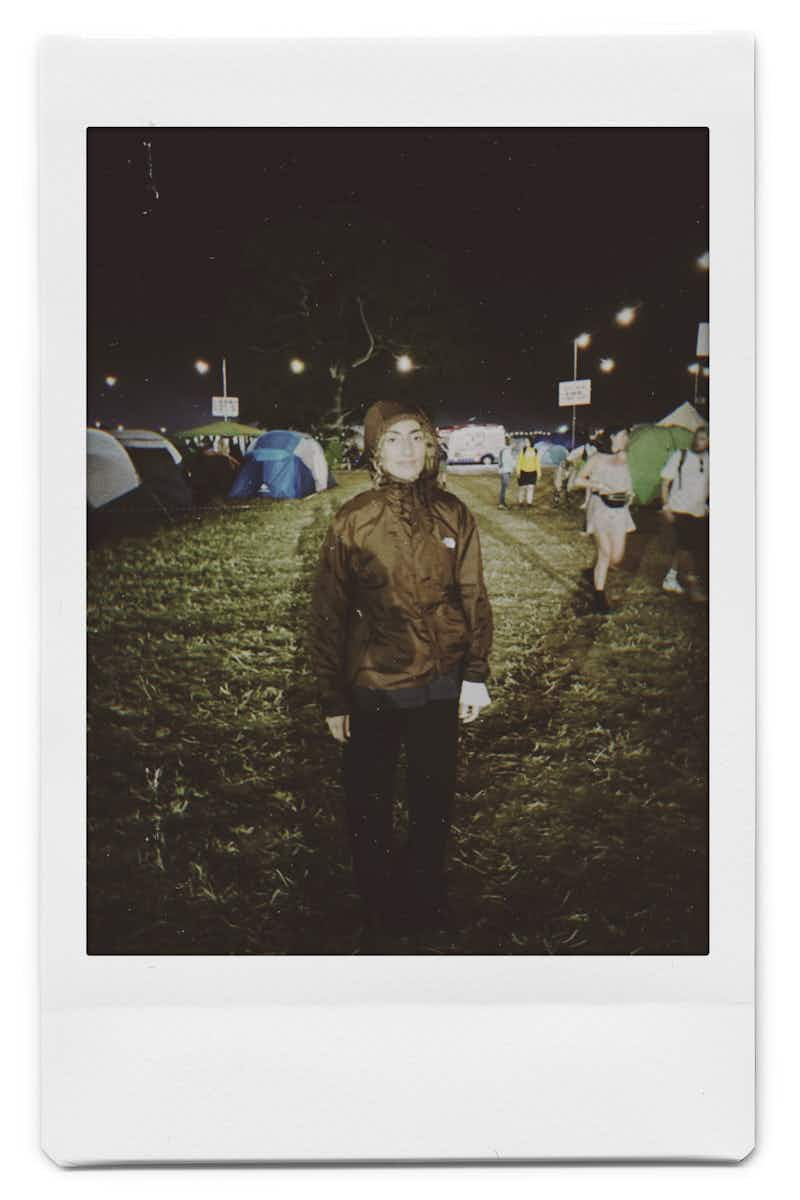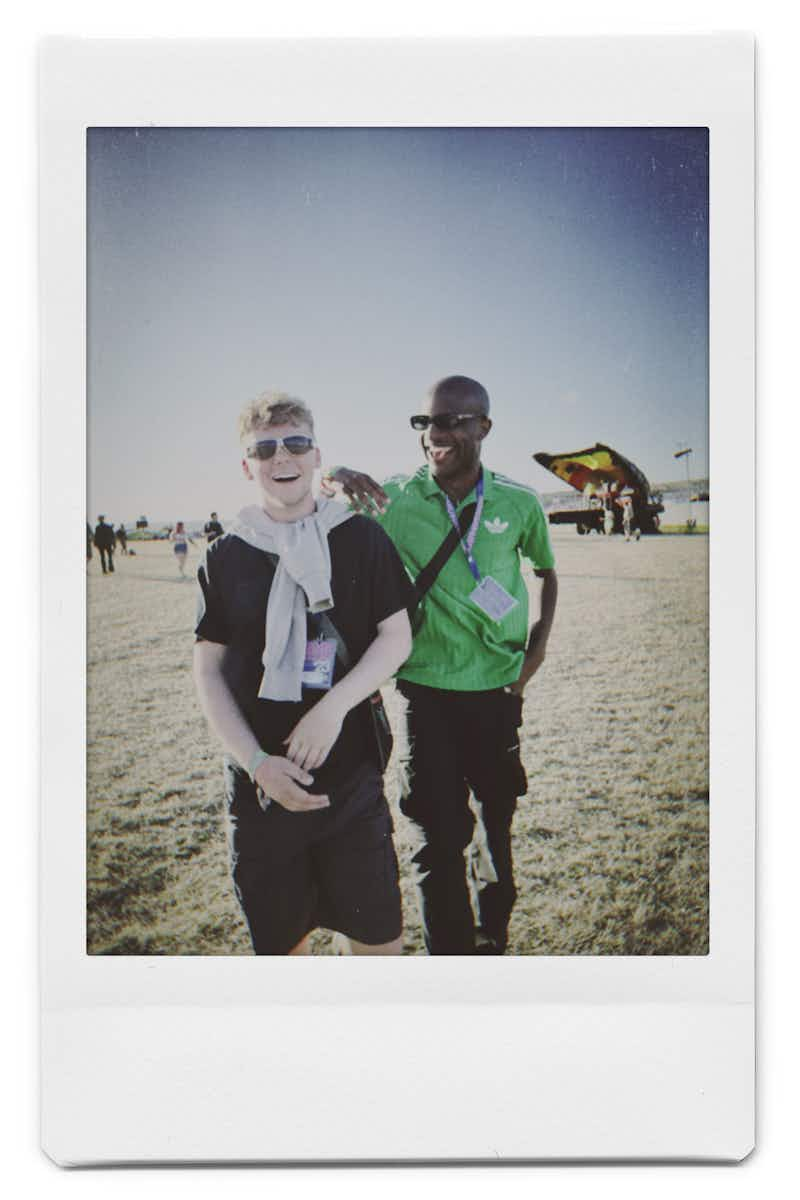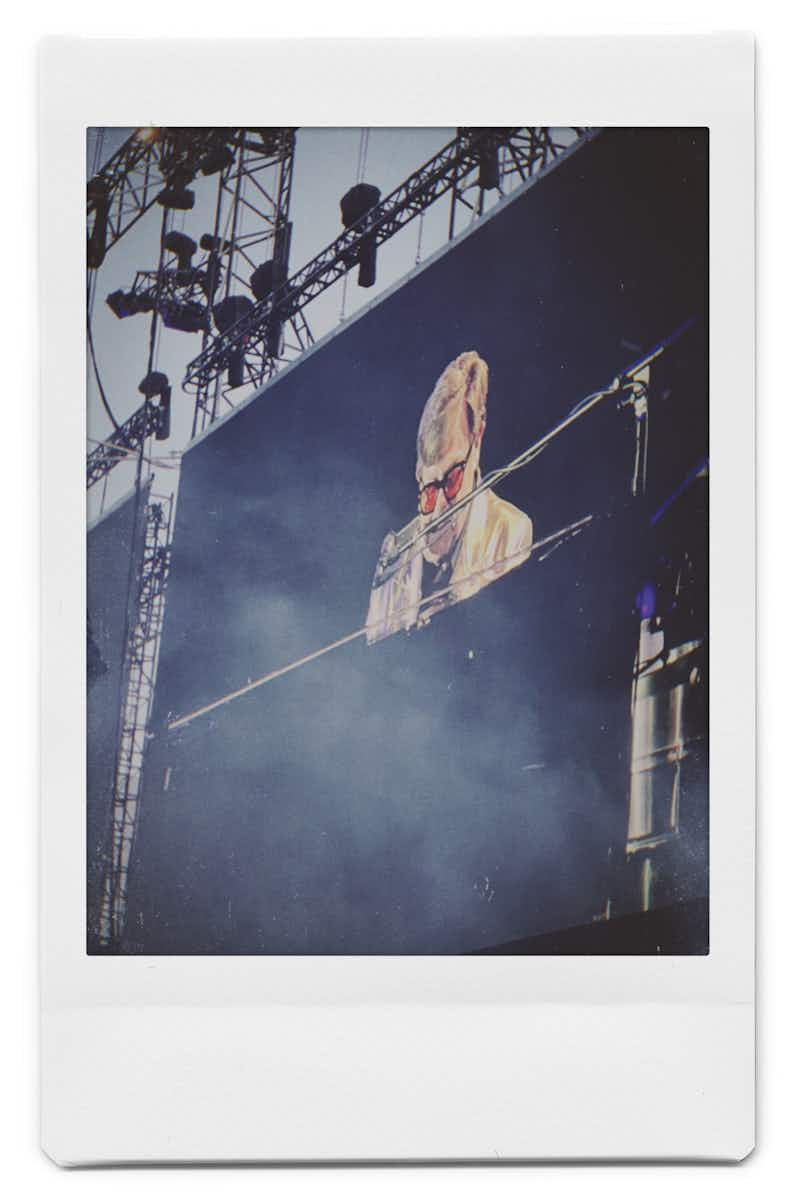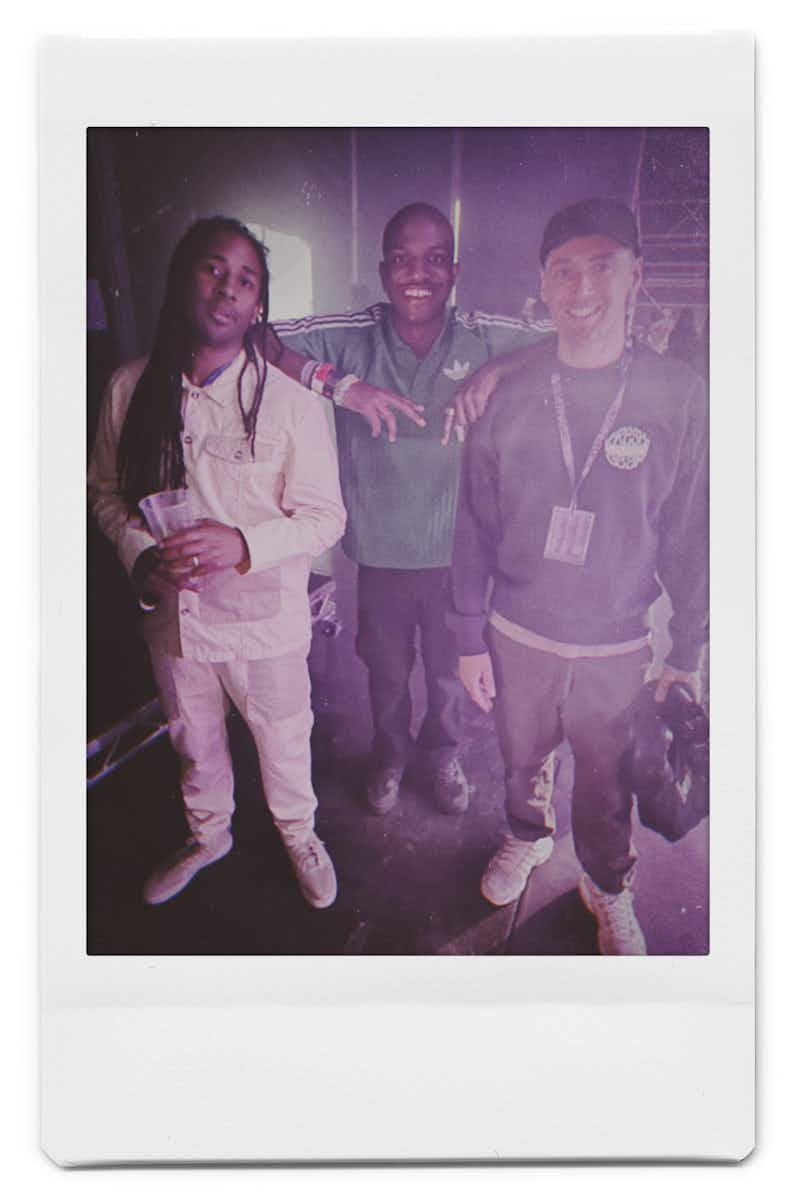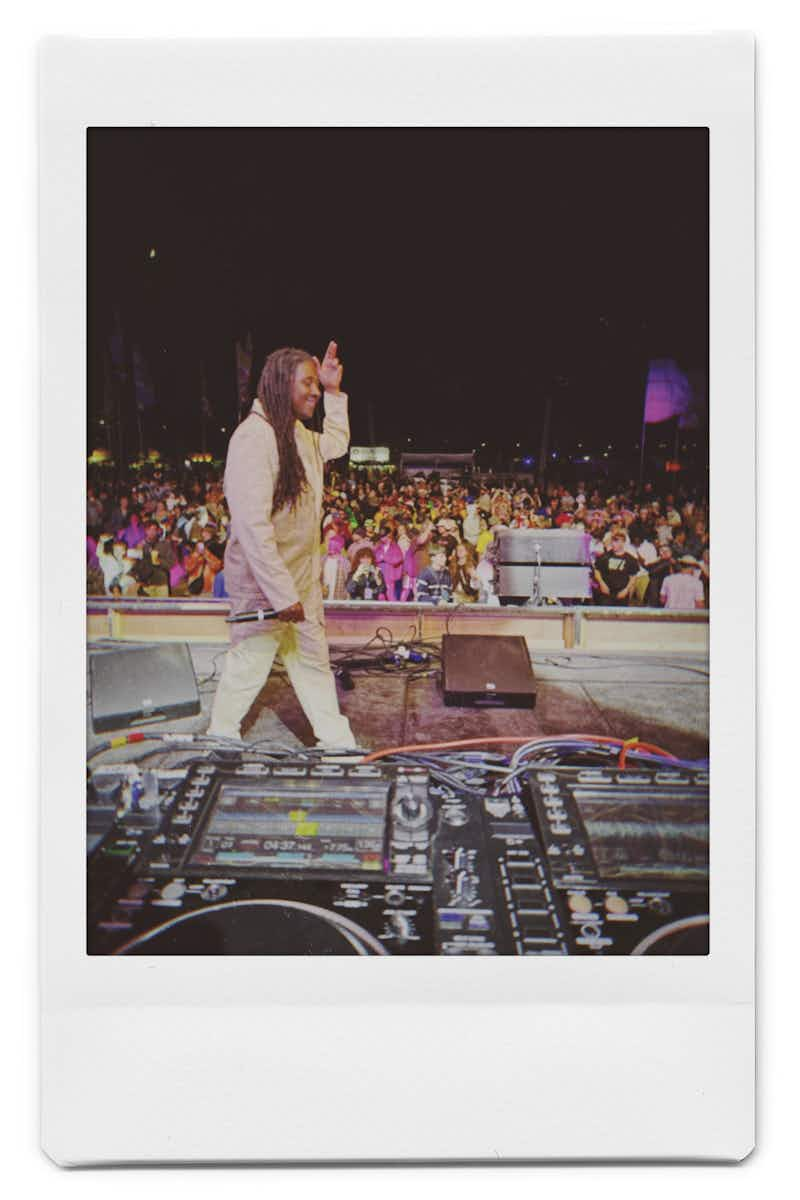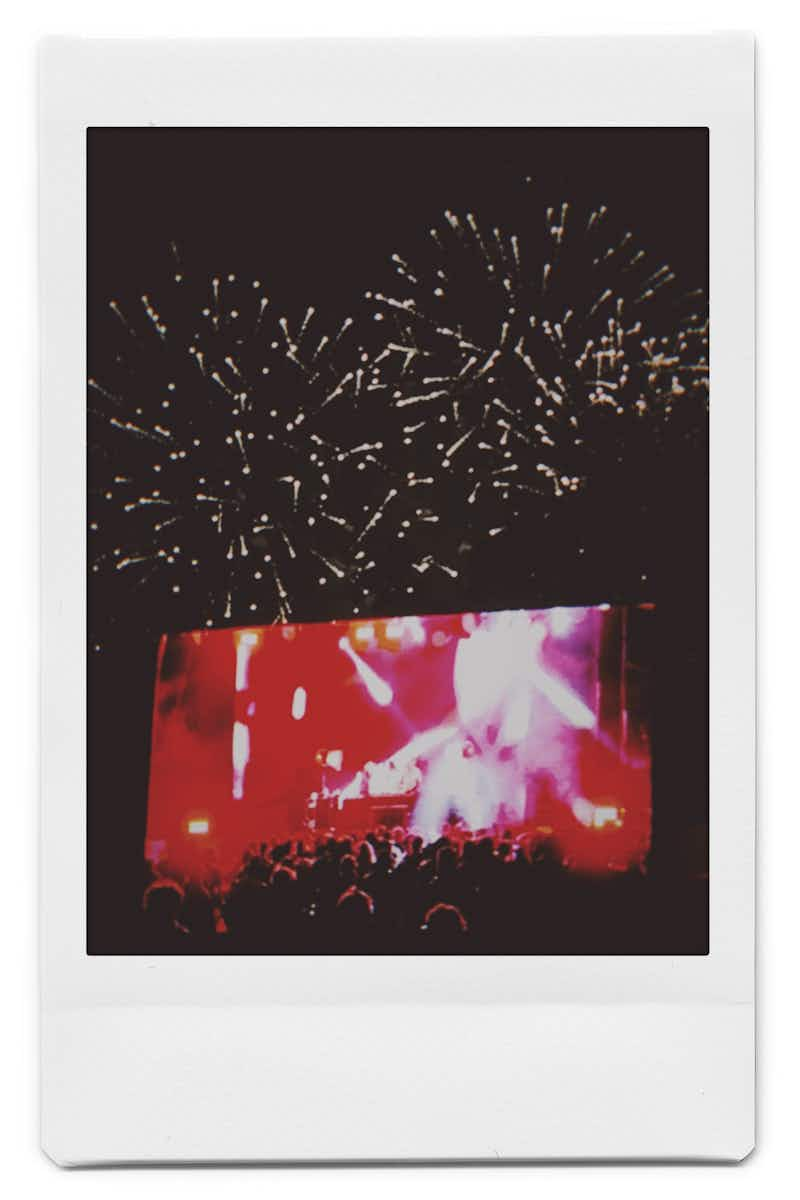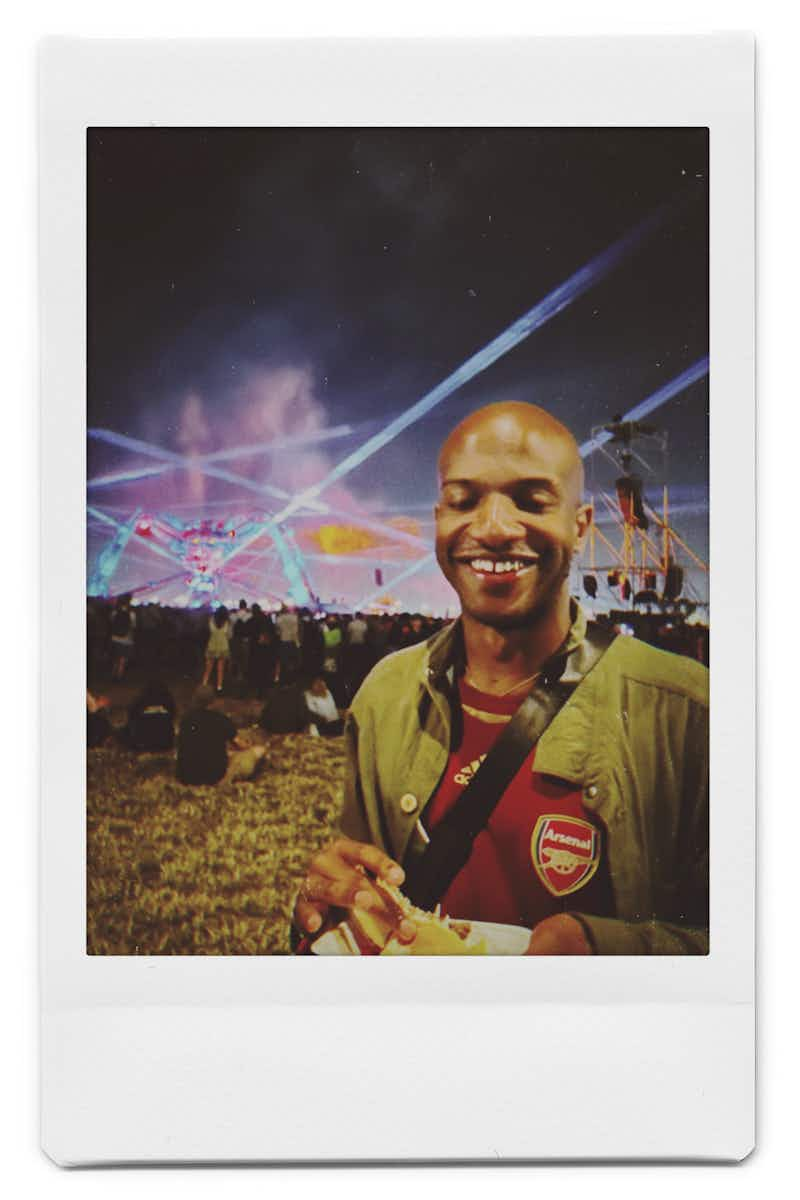 More like this