Dua Disco: behind the scenes of the ​

'

Don't Start Now' video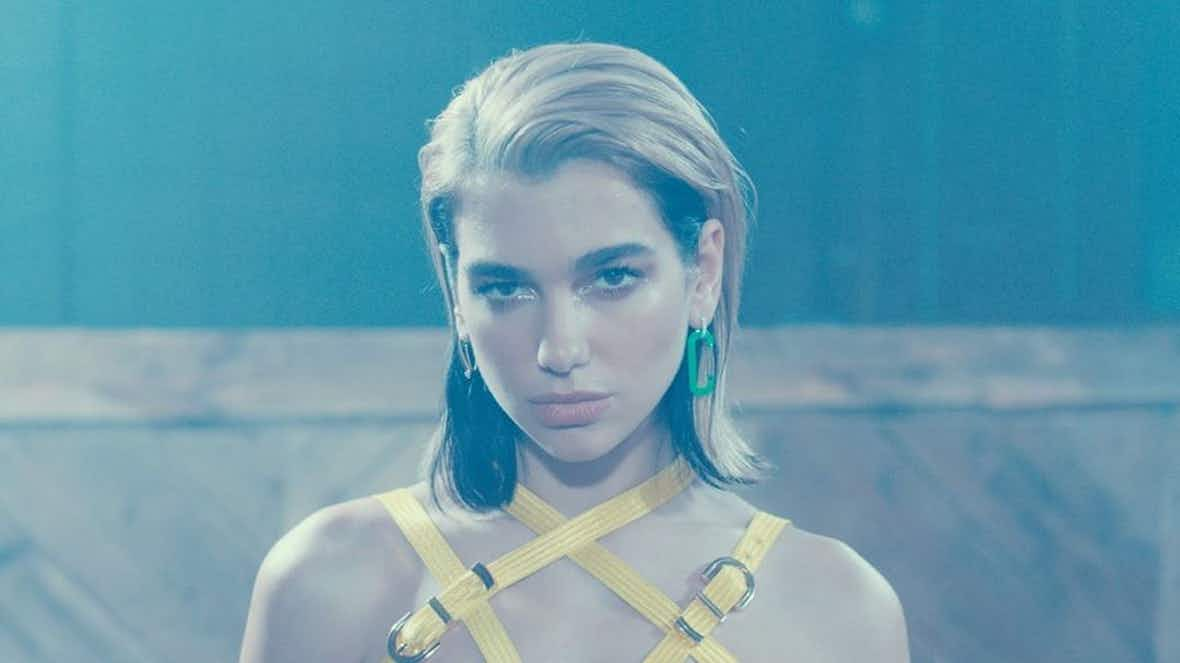 Director Nabil gives us the lowdown on Dua's latest earworm.
It's been two years since Dua Lipa's self-titled platinum-selling debut album dropped. While collaborations with Calvin Harris (One Kiss, which reached number one making Dua the longest running female in the top slot in 2018) and Silk City (Electricity) have momentarily satisfied our appetites, our stomachs have been grumbling for more from the Grammy and Brit Award winner.
Cue: Don't Start Now, the first single on her upcoming second album, slated for release early next year. The infectious disco banger that danced straight into the charts late last week sets the tone for Dua's funkier, more mature sophomore project. According to the Albanian-British singer and The Face Issue 1 cover star, Don't Start Now allows her to ​"close one chapter of my life and start another".
And it seems the pop star wants to close this chapter fully. Deleting all images off her Instagram in the lead up to the track's announcement, the chart-topper returned on October 22nd with a sultry video captioned ​"Miss Me?". Stretched out sexily on a dome chair, the new blonde ​'do and vibrant lime green bodysuit confirmed that this is Dua 2.0. Back and even better – she's dating model Anwar Hadid, rocks neon accessories and is ​"so moved on, it's scary".
Last weekend, Dua performed Don't Start Now live for the first time to open the MTV Europe Music Awards. Donning a skin-tight leotard from Mugler's SS20 collection, Dua was joined by a bevy of backup dancers wearing canary-yellow bodysuits for the Es Devlin-directed performance. It was hands down the performance of the night.
To accompany the track, Dua released an energetic music video directed by filmmaker and photographer Nabil. Having worked on music videos for Travis Scott, Kanye West and Beyonce (to name just a few), he's carved out a signature style that shines through in the video. Spoiler alert, expect: more of Dua's newly adopted neon colour scheme, Nabil's trademark flyaway camera angles and a vibey club scene that will have you gasping for a night out. (If you haven't already, watch below.)
How did you and Dua first meet?
We first met on a YSL campaign for her new fragrance that I got to shoot and direct. I always admired her aesthetic and creativity of her videos.
How did the two of you come up with the creative for the music video?
I wrote an initial idea, which usually starts off by driving around LA blasting the tune, but this time I was in London so I was mostly skating around trying not to get hit by a bus or black cab. We then went back and forth a couple times to get the idea to a place where everyone – from Dua to management – would sign off, then the same with the edit. Dua came through with the idea of using the end at the start in the final hour and I couldn't agree more. So it was a real collab until the very end.
How did you work your brooding aesthetic into this disco banger?
I think to be honest I tried something new, which is always a good exercise. There are still a few moments of creepy eyes upon her throughout the night and the lighting and mood is darker in tone, but I tried to make a balance that compliments the song and doesn't distract.
Which shot in the video sticks out most for you?
Ha! Well… I think I could have done a whole scene around the spiralling staircase if we had much more time and a nice one minute interlude. Like one Dua running down then tripping and rolling down the stairs, then another version looking down at herself tumbling… then maybe falling over the railing into the dark hole and falling through an abyss of her own eyes watching herself fall? Or something like that…
What's your favourite memory from the shoot?
Wrapping on-time and getting all we set out for.
What about the funniest?
I'm confident for anyone involved that watching me mimic dance moves or acting ideas out had more laughable moments than I would have liked.
Do you have a favourite Dua song?
The one I'm still hoping she will drop on her next mixtape. Or New Rules… I also like the fact she dropped a banger with Andrea Bocelli.


More like this