Here's what you need to know about the Dua Lipa album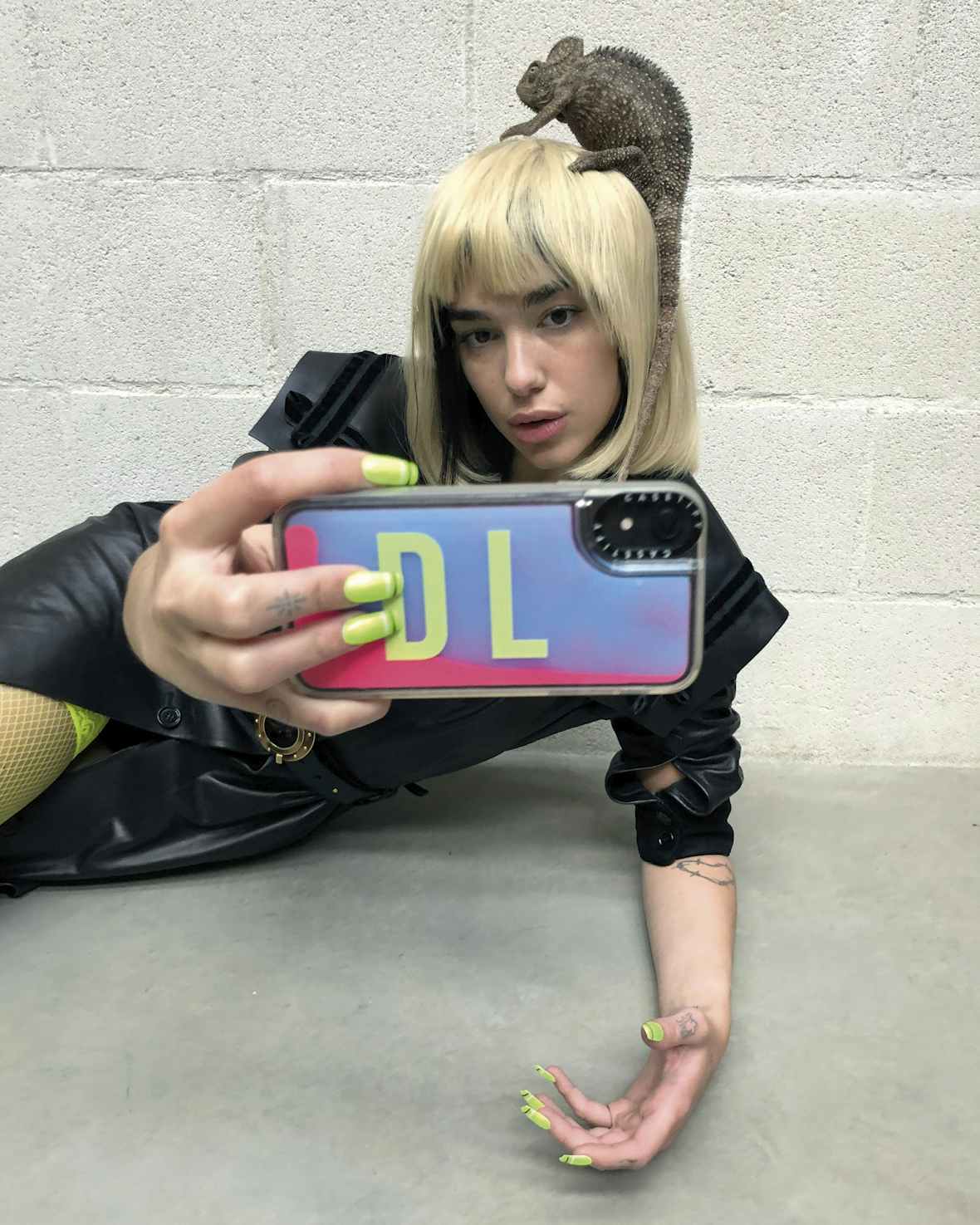 Fun, feminist and disco-flavoured, Future Nostalgia might be the biggest pop album of the self-isolation era.
Dua Lipa has become one of the planet's hottest pop stars, since dropping her self-titled debut album in June 2017. New Rules – backed by a video which was an instant classic – became her first number one hit. She's since scored another chart-topper with house-flavoured Calvin Harris collab One Kiss, ringfenced her place on pop's A‑list by winning Best New Artist at the Grammys. Oh, and last year, she was shot by Juergen Teller for the relaunch of The Face.
Future Nostalgia could be the album which cements Dua Lipa as one of the world's biggest pop stars. Here's a little context to help you appreciate it.
It could crown Dua as the pop queen of the quarantine
After the album leaked last weekend, Dua spun it into a positive and brought forward the official release to 27th March – a week earlier than planned. During an Instagram Live, she explained that she felt ​"conflicted about putting music out because lots of people are suffering" as a result of coronavirus, but decided to proceed because ​"the thing we need the most at the moment is joy and trying to see the light".

She's made the right decision. Future Nostalgia is now poised to become the pop album of the self-isolation era – especially now that Lady Gaga has delayed Chromatica, which was originally due to drop in April. Fans have already reimagined the chorus of lead single Don't Start Now as an instruction to self-quarantine.
A lot of it is ​"disco, but make it 2020"
Having toured her debut album so extensively, Lipa's said she wants Future Nostalgia to have ​"a lot more of a live element, but mixed together with modern electronic production". Working with producers including Kanye West collaborator Jeff Bhasker and New Rules writer Ian Kirkpatrick, she's translated this into a shimmering modern disco sound with loads of funky, Chic-style basslines. Levitating sounds like a distant cousin of Modjo's French house classic Lady (Hear me Tonight), while the Daft Punk-esque Pretty Please features cowbells and giddy disco strings straight out of Studio 54.
You can hear the Madge influence as well
When she announced the album in December, Lipa said she'd challenged herself ​"to make music that felt like it could sit alongside some of my favourite classic pop songs, whilst still feeling fresh and uniquely mine". She also said she'd been inspired by ​"so many artists" including Gwen Stefani, Madonna, Blondie, Moloko and Outkast. Cool channels the swooning pop of True Blue-era Madonna, while Hallucinate – one of four tracks produced by Madge collaborator Stuart Price – is a quirky club cut that recalls both Moloko and Madonna circa Music.
There are some raunchy bits
The album's penultimate track Good in Bed isn't a celebration of the midday nap. ​"You always let me down, boy," Lipa sings with a wink, ​"but when you're going down, I always get so up."
Pop nerds will love the samples
The joyous mid tempo bop Love Again begins with a nostalgic sample from White Town's ​'90s club hit Your Woman, while Break My Heart borrows the strutting bassline from INXS's Need You Tonight (don't worry, the Aussie band are listed in the credits. And it almost goes without saying that Physical is partly an homage to Olivia Newton-John's ​'80s aerobics banger of the same name.
It's a feminist record
Lipa sets out her stall on opening track Future Nostalgia by singing ​"I know you ain't used to a female alpha" and ​"I can't teach a man to wear his pants". But it's the final song Boys Will be Boys that's destined to become an anthem. It features succinct and hard-hitting lyrics about what Lipa has called the ​"growing pains of what it's like to be a girl". ​"It's like your nature to walk on before the sun goes down," she sings poignantly. ​"And put your keys between your knuckles when there's boys around." Lipa's deep-rooted frustration pours out into a glorious chorus that already feels like a rallying cry: ​"Boys will be boys, but girls will be women."

More like this