Ethan P. Flynn: making the album of the month, every month
Songs and ideas pour out of the prolific Yorkshire musician. No wonder FKA twigs, Jockstrap and Young Turks can't get enough of him. Now, at last, he's sharing them with us, too.
At the age of 21, Ethan P. Flynn is a young veteran. Or at least he pretends to be. Last year the Yorkshire-born, London-based musician and FKA twigs/​Jockstrap collaborator released his debut Bandcamp album. He called it B. Sides & Rarities Vol. 1, the title suggesting a deep hinterland of musical output.
Except it was a double-bluff. The seven-track collection of bedroom folktronica and wyrd pop was a grab-bag of songs written between 2015 and 2017, ​"stuff I felt should be out," he says over Zoom. One reason they ​"should be out" is to clear the way for the other songs flooding down the pipe: Flynn says he writes an album ​"every month. And every month I go: ​'OK, that's not good enough.'
"But those songs feel like they were made by a different artist," he continues in a Yorkshire accent topped with the occasional curious American twang, ​"hence the name B. Sides and Rarities. All those songs were recorded in different places, at different times, with different haircuts."
Today's place is Flynn's flat near The Barbican in the City of London, where he sits at his keyboard (musical, not computer), surrounded by instruments and recording gear. The time: late June, the run-up to the appearance of his first ​"proper" single, the gauzily, woozily melodic Young Turks release Everybody's Dying To Meet You, a song that's almost three-years-old. The haircut: the long hair and beard of a jazz fusion muso weathering month three of lockdown.
True to form, this Guildhall School of Music and Drama dropout and multi-instrumentalist – keys, regular guitar, jazz guitar, classical clarinet, anything he can get his hands on, basically – has had a busy self-isolation. He and his artist girlfriend spent the first bit of lockdown at his parents' home in the countryside between Leeds and Harrogate.
Using the old family piano that he learnt to play on in childhood, one microphone and his computer, ​"I just made 30 songs. I'm just trying to make songs that sound like songs – like, I wanted to make a Paul Simon kinda song!" he laughs, referencing the bracingly Catholic musical tastes that were to the fore on his December 2019 Face Mix, which featured tracks from Simon and Garfunkel, MF Doom, Angel Olsen, Captain Beefheart, Sparklehorse and Julia Holter.
"I just try to combine everything, from baroque music to bebop and avant garde," he shrugs. ​"I love all music. I hope you can tell from that mix that there is no stone unturned."
It was those skills and ambitions that brought him to London to study electronic music at Guildhall. But he left when he realised ​"I could kinda do it on my own". In any case, college had already fulfilled its purpose for Flynn: ​"I went to uni to meet people, really. I didn't feel like I had to go there to learn stuff," he says in his faltering, thoughtful mumble.
Two of those people were Georgia Ellery and Taylor Skye of Jockstrap, in whose video for 2018 single Hayley he stars as a wonky, shape-throwing urban cowboy.
"Taylor was the first friend I made before I came down to London. We messaged each other ​'cause we knew we were on the same course, in the same year, and we shared Soundcloud links. He was making dance music and I was making some of the early versions of the songs that are on B. Sides.
"Then Georgia was in one of my classes. She had never written a song, but I could tell she was an artist. And she's a great violinist – she plays on a lot of my music. So do a lot of other people from Guildhall, like Lewis [Evans], who's in Black Country, New Road – he plays sax and flute on loads of my songs."
Flynn's clear knack for winning friends and influencing their music (and vice versa) also explains his connection with FKA twigs, with whom he wrote three songs and performed on last year's Magdalene album.
"Yeah, that one's funny," he laughs to himself when I ask how they met. ​"Everyone [connected with] Young Turks, we got together to go see this Future concert at The O2 [in London]. And twigs was just there, we said ​'hi', and that was about it. I had this really weird haircut at the time. It was dyed jet-black and it was a mullet and it was gross – I did it myself. And she said that she liked it. Then we just wrote some stuff together in London. I play quite a lot of instruments, and she's into that whole diversity of her music."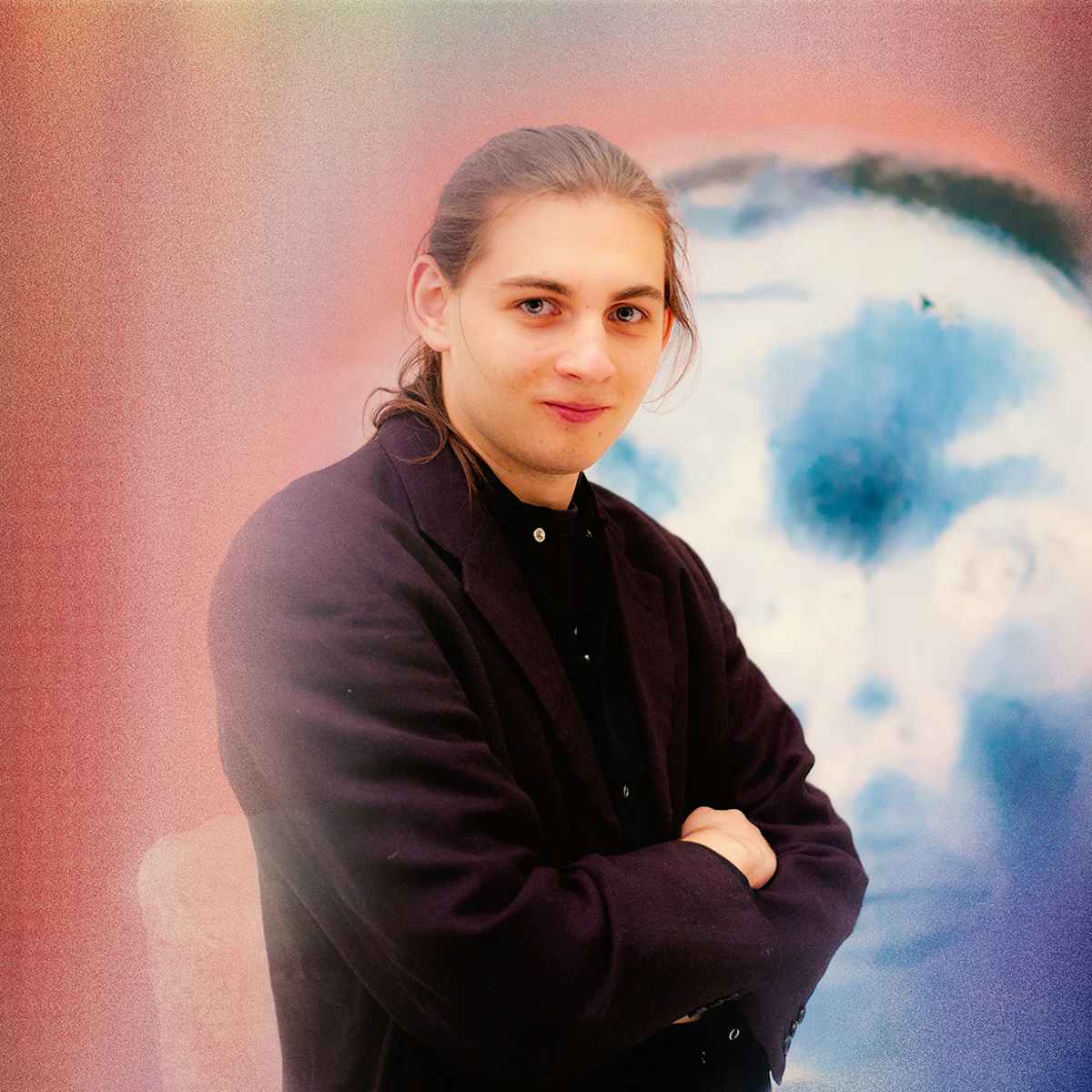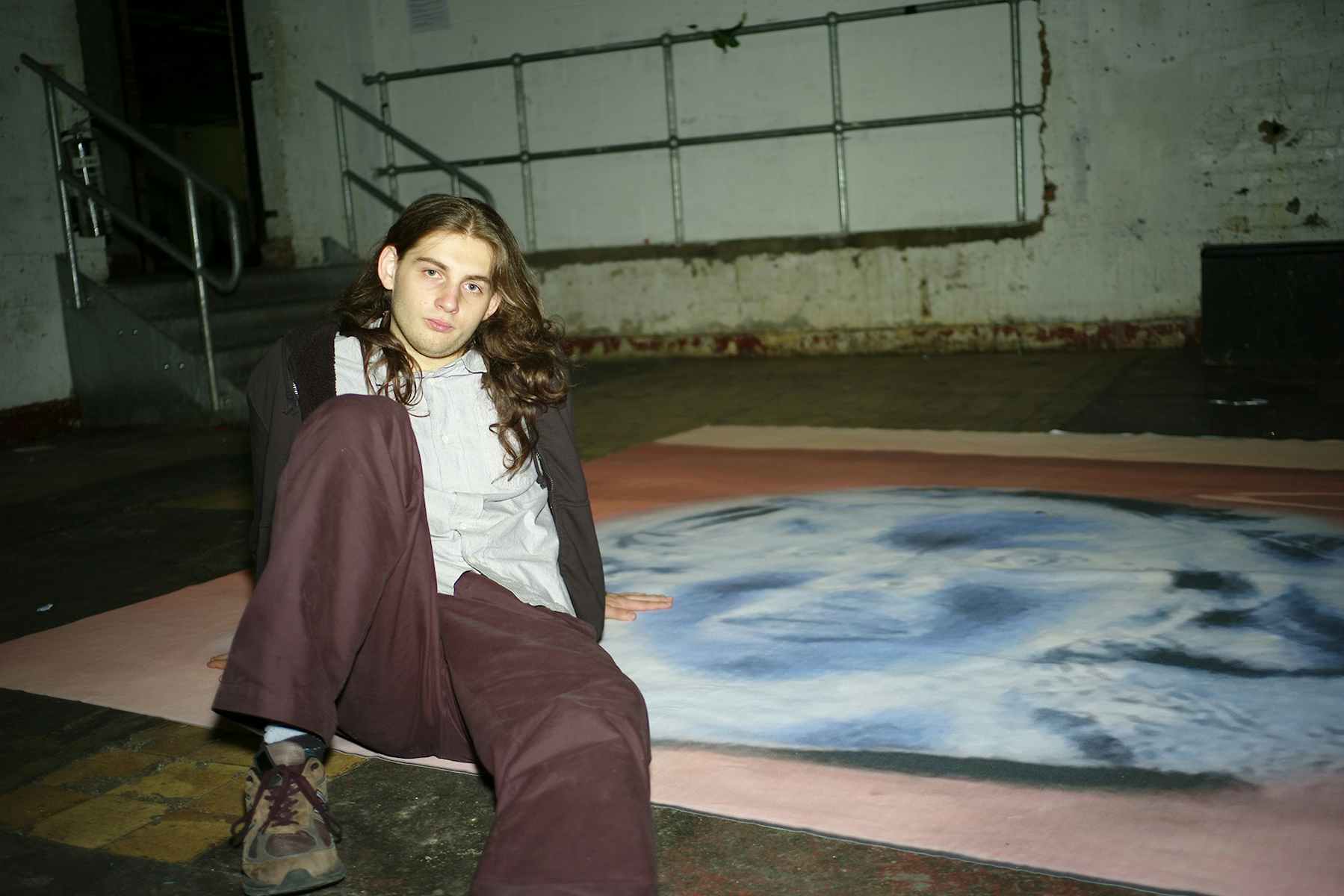 Beyond that, he's not up for over-analysing their simpatico creative relationship.
"Maybe it's not a musical connection that made us good writing together. She's quite an introverted person, I feel," he says (takes one to know one), ​"although maybe not to the outside world. But we just got on as people, and we sat down, I played some chords, and she sang over them. That was basically the process.
"Her music is obviously very experimental in its nature – that's not the only way I'd describe it, because it's also expressive and emotional. But she definitely likes to think outside the box, and so do I. But I think most good artists do."
After some nudging he admits that the twigs connect also lay behind the birth of Everybody's Dying To Meet You. He was living with her ​"and some people" in Los Angeles, ​"and I was trying to be really quiet. And I was just playing guitar and I wrote it. But the lyrics are one of the first times I got to grips with what I wanted to write about. That's why I wanted it to be my first proper single. It's about becoming something, and how that feels."
Is the song, then, with its sweet melody and sour tang, a reflection – or even a refraction – of his LA experience, hanging out with one of the most intriguing artists in the world? Which meant, accordingly, that everyone was dying to meet him? Or, he was ironically reflecting on how you're meant to think and behave in La La Land?
Nah – for the self-effacing Flynn, that's going too far.
"Well…" he begins, squirming, ​"it's just something that I think successful people believe, that everyone is dying to meet them. And I just have difficulty with that, and it's clear in the song I do! It's just a phrase. A really confusing phrase. You're dying to meet me?"
Next up: three more singles this year, the first of which is Are You Doing This To Hurt Me, another nursery rhyme-tuneful track in which Flynn's Daniel Johnston-esque vocals are pitched and stretched and strained. It's ​"a really personal song" which is ​"only" two years old.
"I've had difficulty thinking my music deserves to be heard. This year alone I've made, like, a hundred songs. It's something I do every day. I'm always making an album. But when one finally comes out, I just hope it's worthy of being put out.
"I overthink stuff," Ethan P. Flynn admits with a chuckle. ​"But I think that's good. There's got to be some artists that overthink stuff."
Everybody's Dying To Meet You (Young Turks) is out now

More like this