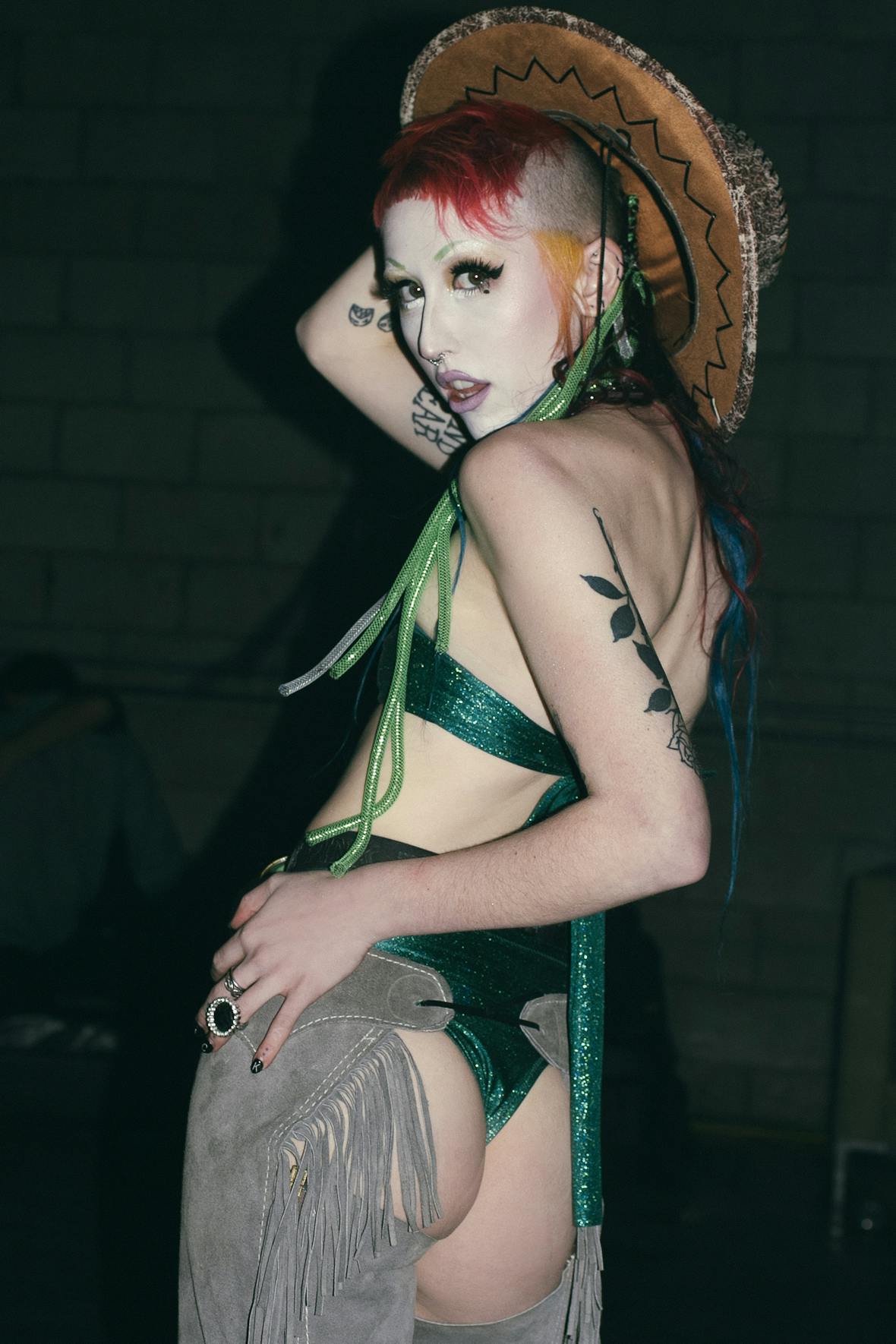 Going off-grid on

LA

's after-par­ty scene
Beneath the glossy sur­face of Hol­ly­wood clubs and man­sion par­ties, LA is host to a thriv­ing ecosys­tem of raves. The after-hours scene in this city is secre­tive and ephemer­al – par­ties lurk down dark alley­ways or under aban­doned train tracks. Google or any Uber-for-fun app won't help you find them. Instead, you have to rely on word-of-mouth, email newslet­ters or fly­ers flash­ing by on a friend's Insta­gram. It's a relief that in a city under the micro­scope of social media, so much still goes under the radar.
Right now, rave cul­ture in LA is thriv­ing under unique con­di­tions: laws that gov­ern the city's nightlife haven't caught up to its explo­sive growth. Bars and clubs start to shout ​"last call" at 1.30am, like some sleepy no-name town rather than the sec­ond largest city in Amer­i­ca. So when they abrupt­ly kick every­one out at 2am, hordes of hopped-up rev­ellers prowl the streets and spill into ware­house par­ties, look­ing for their next par­ty fix. This means that the raves here attract any­one who wants to stay out even a lit­tle bit late — not just exper­i­men­tal weirdos — which has a democ­ra­tis­ing effect on the scene. It also means that going out can be wild­ly unpre­dictable; one wrong move and you're stuck in a ware­house with a juke­box, ping-pong tables and glazed-eyed men in dress shirts paw­ing for your attention.
One balmy evening in mid-March, we rolled the dice and ven­tured into the apoc­a­lyp­tic waste­land of late-night down­town LA, hit­ting up three dif­fer­ent ware­house par­ties with­in a few blocks of each oth­er, bear­ing wit­ness to the range of noc­tur­nal diver­sions this city has to offer.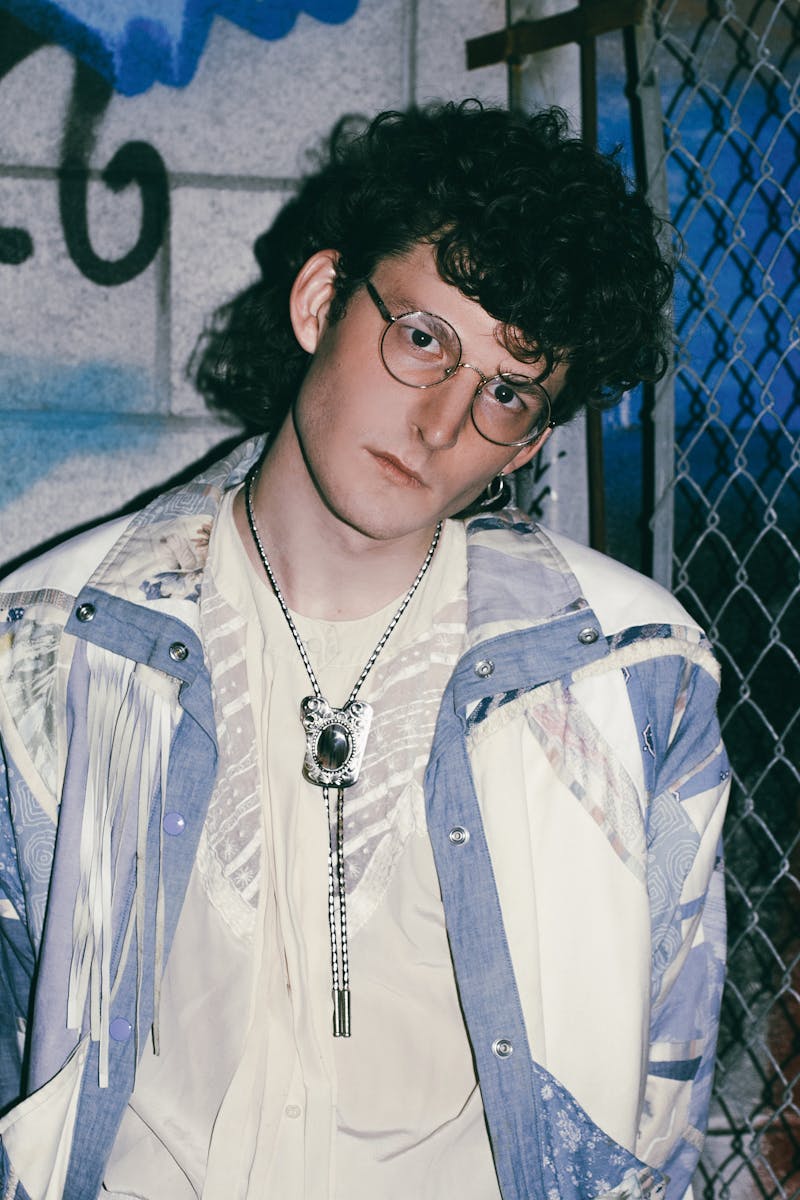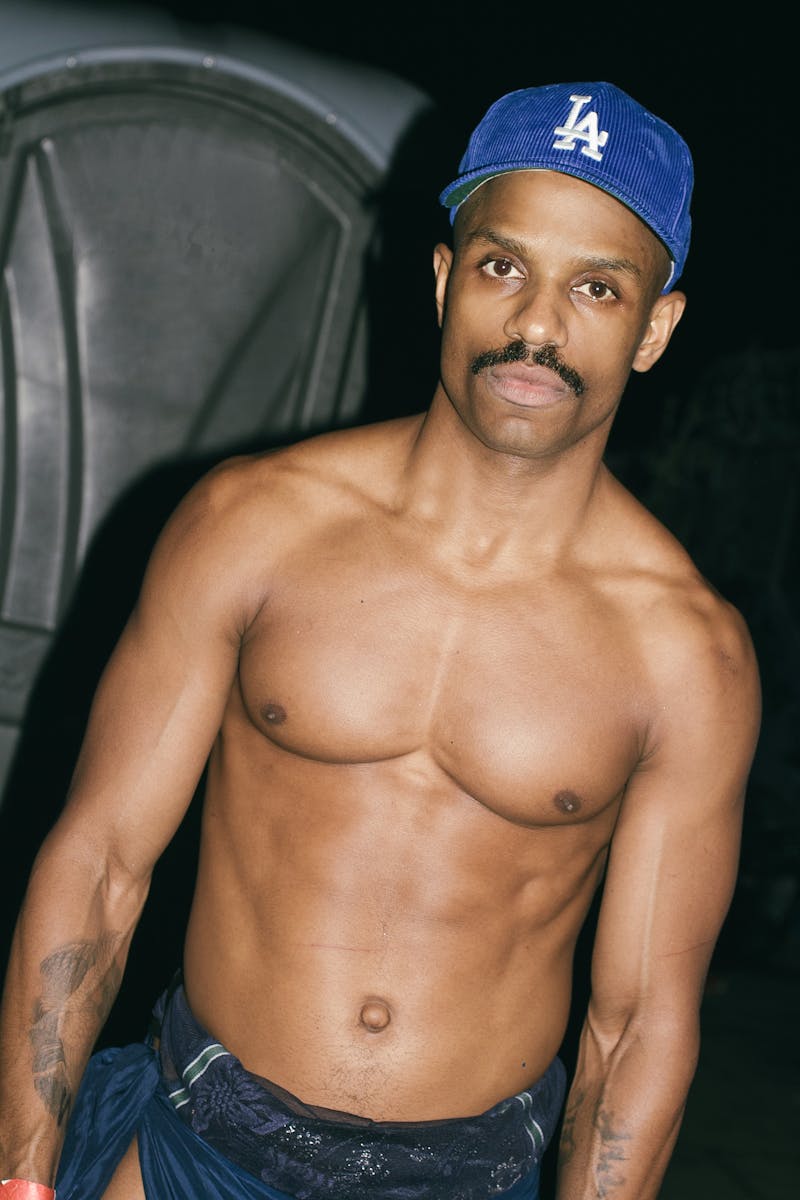 12:30 AM: PLAY x MOONSHINE
Hit the LA rave cir­cuit often enough and the same half-dozen address­es become numb­ing­ly famil­iar, albeit in dif­fer­ent guis­es. I've been to this non­de­script two-room down­town ware­house many times – it's on a street lined with piña­ta fac­to­ries and park­ing lots, and there's a graf­fi­ti-cov­ered auto shop next door. This ware­house has two cav­ernous rooms that stretch far into the dark­ness, but tonight, it looks more like a kid's birth­day par­ty than a hard­core tech­no dungeon.
The rave is a joint effort between local par­ty pro­mot­ers PLAY and Mon­tre­al-based col­lec­tive Moon­shine, both of which play music from the Afro-Caribbean dias­po­ra. There are two gigan­tic boun­cy cas­tles book­mark­ing the entrance, near­ly touch­ing the ceil­ing as they sway to the rat­tling beats. These shift from hip-wind­ing Caribbean rhythms to bru­tal indus­tri­al tech­no to Afro-house. The DJ is accom­pa­nied by live drum­mer, pound­ing along to the beat.
Ravers traipse into the room in glit­ter biki­nis, car­go jeans, and sequinned turtle­necks. Loud pops punc­ture the rat­tling snares and chant­i­ng cho­rus of peren­ni­al baile funk anthem, MC João's ​"Baile De Favela," as they stomp on the bal­loons swirling around the con­crete dance­floor. Some lon­ers drift towards the blink­ing lights of arcade games lin­ing the walls, while cou­ples dip into the boun­cy cas­tles to snug­gle. I peer into the dark­ness and see a raver ecsta­t­i­cal­ly rolling on the floor between piles of bal­loons, joint dan­gling out of their mouth.
Fill­ing the cav­ernous ware­house with these play­ful props is a tac­ti­cal strat­e­gy: they shrink the space down, turn­ing it into a more inti­mate play­ground while also encour­ag­ing LA's self-con­scious glama­zons to loosen up. ​"The feel­ing of unbri­dled joy, which is a huge part of Caribbean car­ni­val, should be more preva­lent in the under­ground," says PLAY co-founder For­eign­er (Adam Cooper).

"The dance­floor has become sec­ondary in the hier­ar­chy of fea­tures in DIY spaces; the under­ground has become a place where peo­ple stay out late, but don't nec­es­sar­i­ly engage [with] the music or dance," he con­tin­ues. ​"But the way we design PLAY is to make peo­ple get on the dance­floor – and stay there."
As the par­ty begins to fill up, the sounds of dance­hall blend into soca, trap, and reg­gae­ton. I'm reluc­tant to leave, know­ing I'll miss the party's cli­max. But the next rave beckons.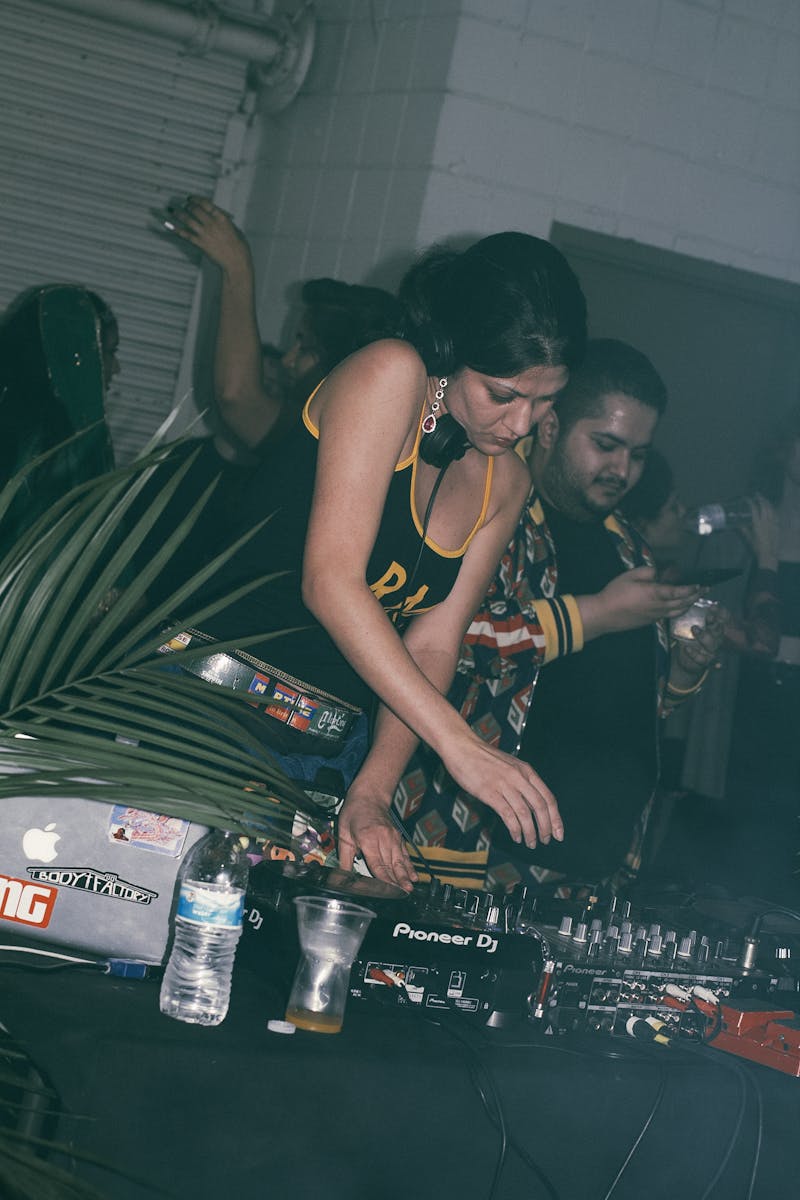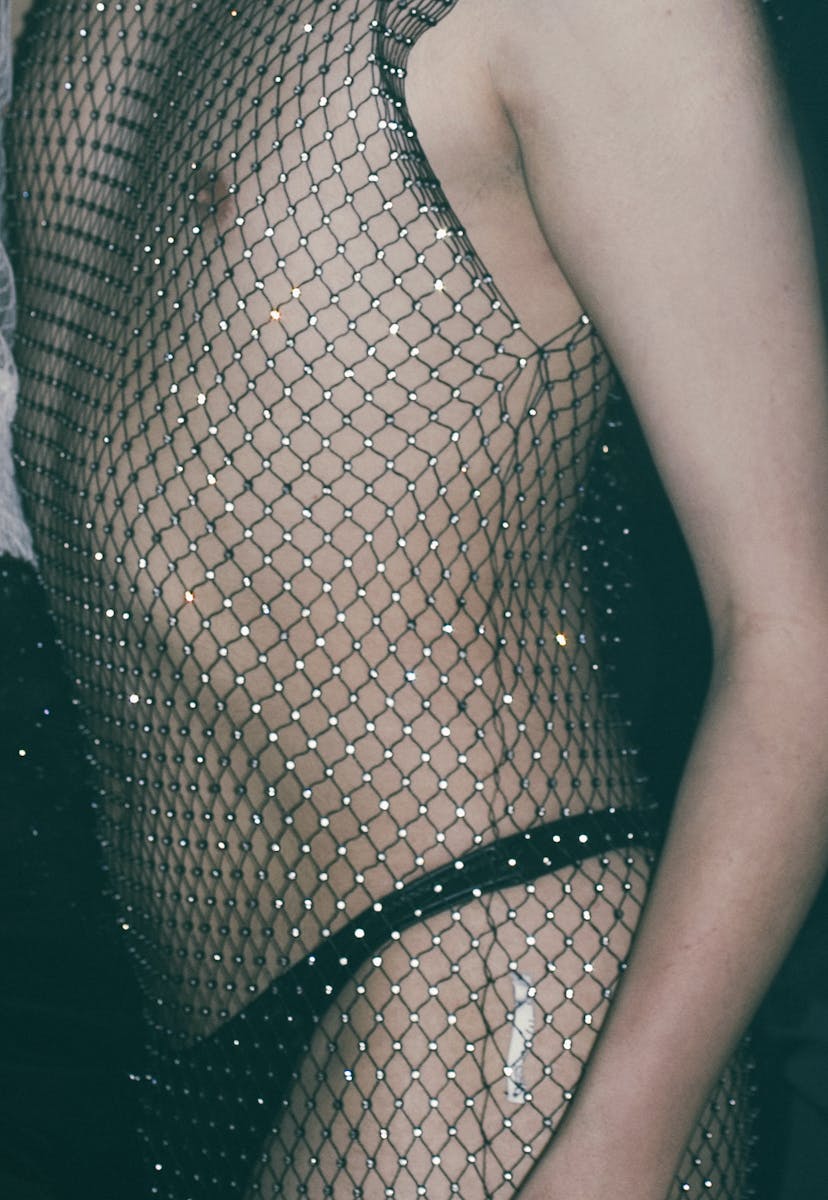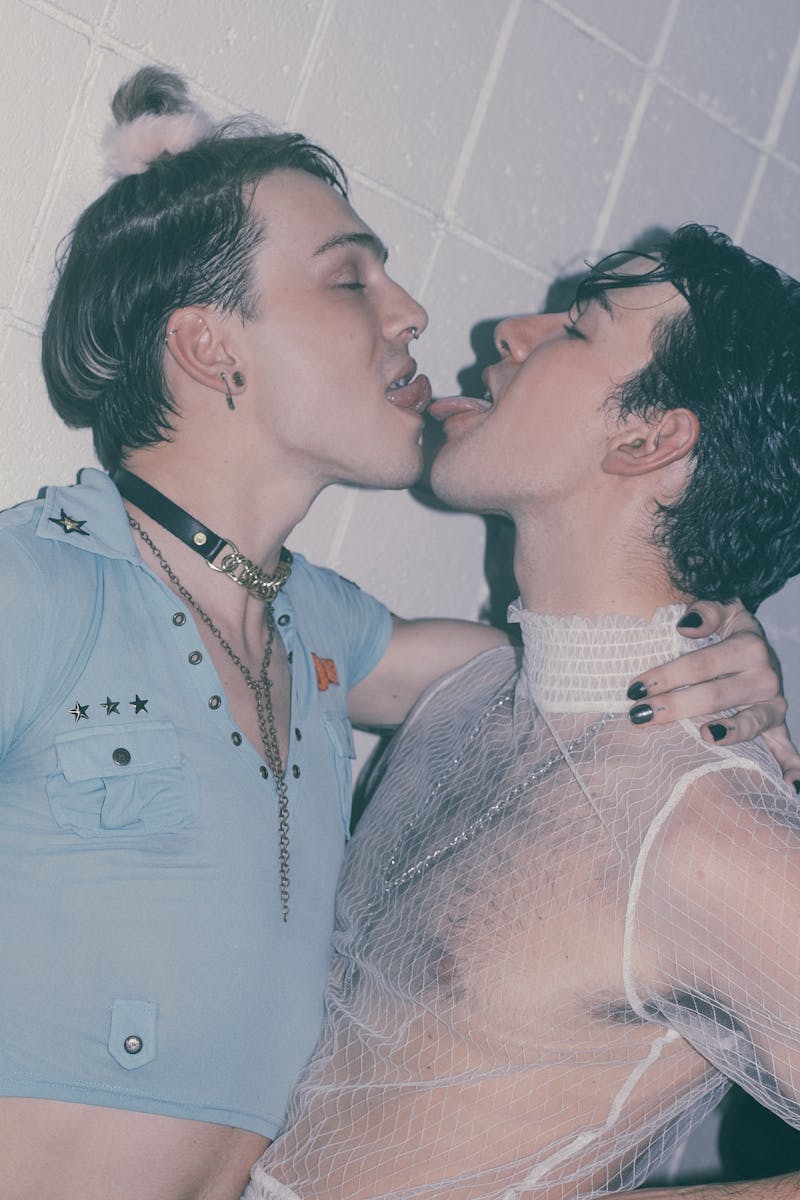 2:15 AM: CAMEO
Down anoth­er dim­ly-lit street in down­town LA – past rows of alu­mini­um fences, ware­hous­es, and makeshift tents cov­ered in debris – is a series of nar­row alleys that lead me to my des­ti­na­tion: an inti­mate loft space whose warm, homey vibes is a stark con­trast to the indus­tri­al waste­land out­side. It's so cosy it could be mis­tak­en for an artist's stu­dio, if it weren't for the bar in the cor­ner. This par­ty is called Cameo, and it's one of the sta­ples of LA's club music under­ground, fly­ing in buzzy live acts sourced every­where from Berghain to Bal­ti­more, and help­ing to put this city's exper­i­men­tal club music scene on the glob­al map.
We arrive just as the head­lin­er, south Lon­don vocal­ist Shy­girl, steps on stage. She huski­ly deliv­ers sex­u­al­ly-charged vers­es in a dead­pan drawl over squeak­ing plas­ticine synths: ​"Oh, got pussy on lock / Cum real clever / Right there hit the spot." The crowd doesn't stop roar­ing for the next 45 min­utes. Shy­girl is fol­lowed by Asmara, a DJ whose genre-twist­ing, tem­po-hop­ping sets were a for­ma­tive influ­ence on LA's exper­i­men­tal club under­ground. (She also often plays with Venus X of Ghet­to Gothik.) Asmara throws down an aggres­sive storm of bark­ing synths and stut­ter­ing, bro­ken kick drums. Dancers respond with an equal dose of atti­tude – limbs fly­ing in sharp angles, freeze-cram­ming into vogue poses.
Cameo was co-found­ed by Matt Dell, Sophia Kuhn and Isaac Treece aka DJ Swisha. Dell, a 20-some­thing with a punk­ish bleached blonde hair­cut, says he books his line­ups with one goal: to cre­ate as son­i­cal­ly intense a night as pos­si­ble. ​"I real­ly like when the sound and mood shift dras­ti­cal­ly every 45 min­utes to an hour," he says. ​"It feels almost the­atri­cal. Some­times the tran­si­tion is exhil­a­rat­ing… And some­times it's real­ly awk­ward." Both, it seems, are cool with Cameo.
Con­nect­ing the dots between wild­ly dis­parate club music styles is Cameo's endgame. ​"LA has a lot of genre-spe­cif­ic par­ties," Dell notes. ​"Our ide­al is bring­ing togeth­er dis­parate elec­tron­ic gen­res togeth­er in a way that cre­ates for an excit­ing shared moment. He cites as key inspi­ra­tions PLAY's For­eign­er and the late Nacho Nava of famed local par­ty Mus­tache Mondays.
Faces from the under­ground art and fash­ion scenes dance and swig bot­tles of cham­pagne behind the DJ booth. The clock is creep­ing towards 4am, so we decide to push into our last stop of the night.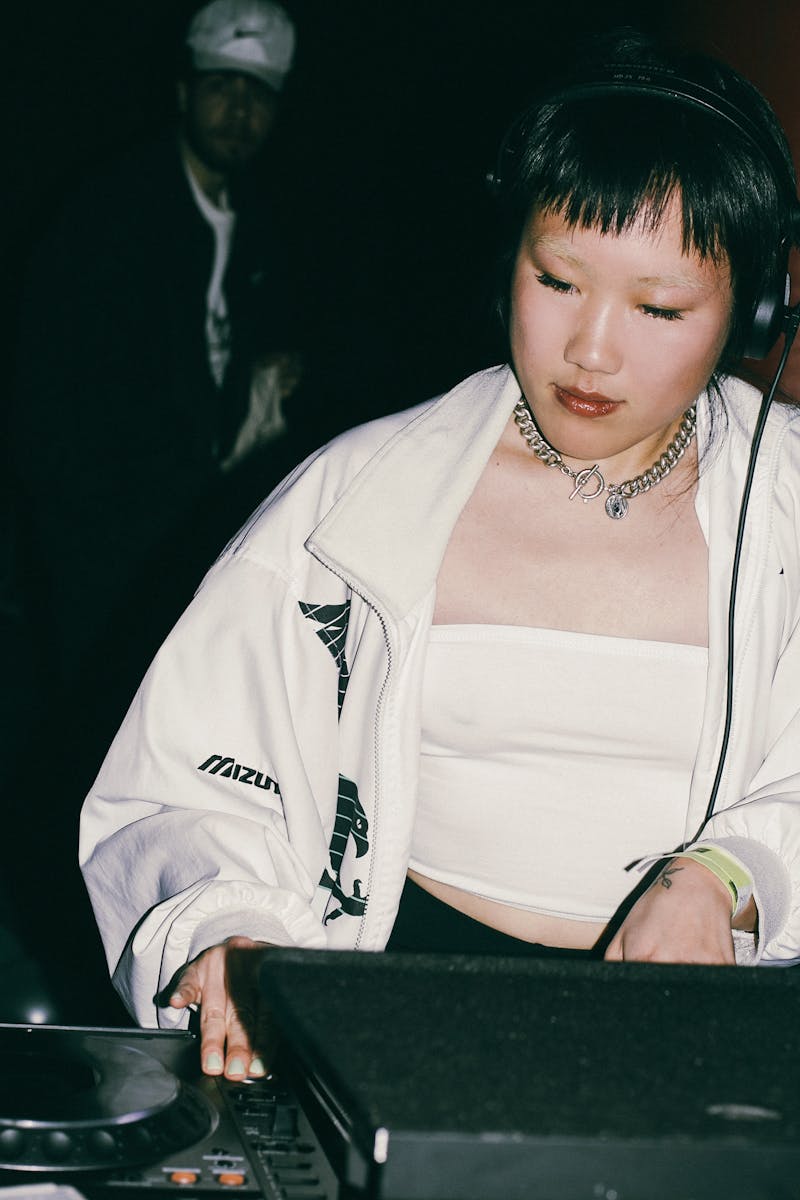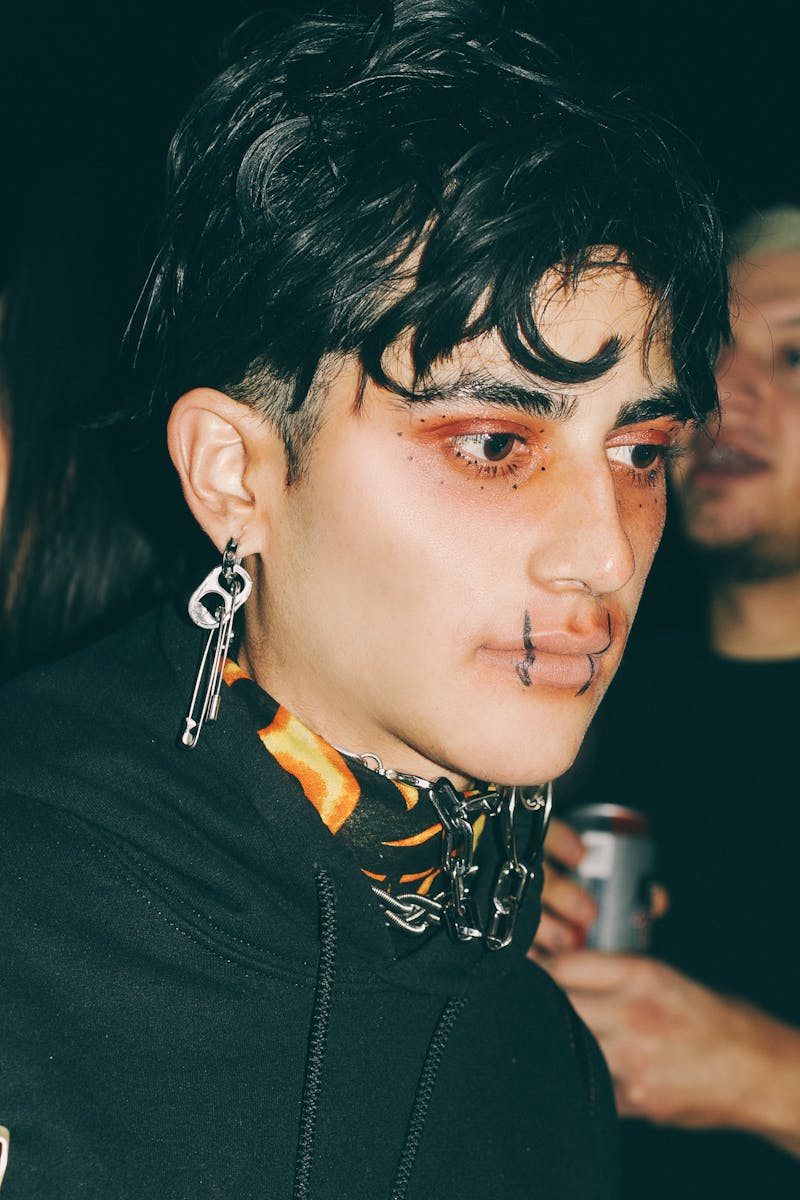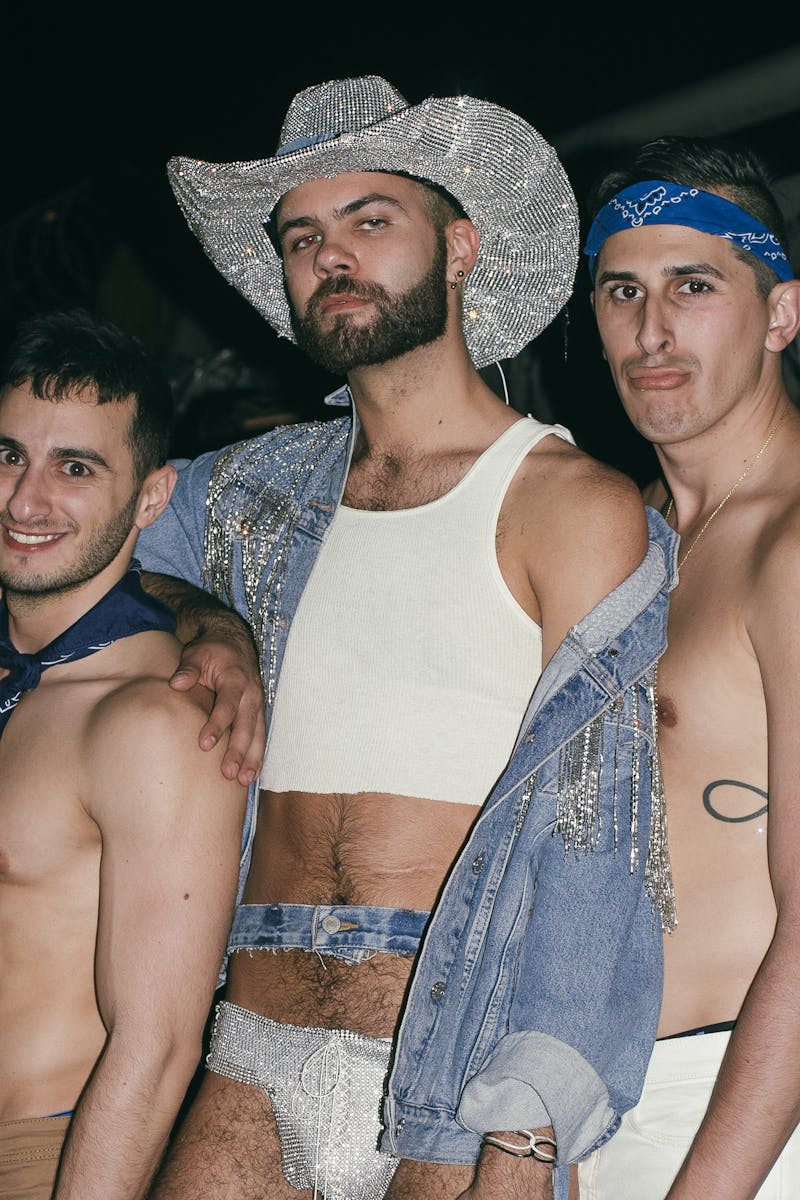 4AM: OST­BAHN­HOF
The last par­ty of the night is the gayest — which means it is also the most fab­u­lous. The loca­tion is a mam­moth ware­house, under­neath a high­way over­pass cov­ered in miles of graf­fi­ti and lined with palm trees, occu­py­ing almost a full block, tucked behind a park­ing lot. Two mas­sive con­tain­er trucks parked side by side form a makeshift entrance cor­ri­dor. A door per­son draped in fab­rics – fairy­tale genie gives us the up-and-down and asks for proof that we belong here: an email invi­ta­tion only sent out to a close com­mu­ni­ty of queers (rumour has it that the par­ty was get­ting too straight, so they start­ed turn­ing away outsiders).
Ost­bahn­hof was start­ed in 2015 by queer activist Derek Mar­shall, who had lived in Berlin and named the par­ty after the famous train stop near Berghain and the KitKat Club. It's become one of the most pop­u­lar under­ground events in LA, attract­ing thou­sands of ravers, and it's achieved this with almost no online pro­mo­tion or press.
The DJ is play­ing drum-heavy, 130 BPM house and tech­no – strut­ting synths pierce the air as lasers as tall as build­ings stretch across the room. Aside from its hard-edged sound­track, Ostbahnhoff's colour­ful, cos­tumed denizens and strut­ting, exhi­bi­tion­ist ener­gy are in stark con­trast with the som­bre, black-clad nu-goths often asso­ci­at­ed with Berlin raves. Which is to say that Ost­bah­nof feels like a lav­ish queer prom ban­quet, with drag queens and club kids storm­ing the dance floor like a run­way, pulling all the cra­zi­est looks.
Tonight's theme is sim­ply the colour blue, which is inter­pret­ed in a myr­i­ad of inven­tive ways. Stand­ing on a plat­form in the graf­fi­ti-cov­ered smok­ing area, a trio of friends have cov­ered their faces in blue paint, like a raver ver­sion of the Blue Man Group. The ware­house, flood­ed with beams of lasers as tall as build­ings, is full of peo­ple in hand­made, head-to-toe blue-coloured cos­tumes, all adorned with blue chif­fon ruf­fles, drip­ping in den­im, sparkling in sequins.
"We're inspired by the free­dom of expres­sion that hap­pens in Berlin nightlife – but nightlife in LA is cre­ative as fuck," enthus­es Ost­bahn­hof co-organ­is­er Den­nis Haynes. ​"You have to be when you're try­ing to hold people's atten­tion past 2am. ​"We're Amer­i­can, not Ger­man, and that prob­a­bly comes across in how campy we can get. It's more the­atri­cal, cos­tume-y, and light-heart­ed." As if to prove his point, he play­ful­ly stuffs drink tick­ets down my shirt, kiss­es me on the cheek and struts away.
It's near­ly 6am and the par­ty is still rag­ing, so I slink away from the crowd and head home. Lies! I turn around and go back to the first par­ty to meet a friend. When par­ties are this good, no one wants to go home.

---